There is a lot of fun to be had with the ingredients in Vietnamese cuisine. Bird's eye chili, mint, basil, lemongrass, fish sauce – all of these are pronounced and vibrant in their own rights.
These dynamic flavours of Vietnam are exactly what's being showcased at Pure Contemporary Vietnamese Kitchen + Bar by chef-owner Lam Pham. The young chef has shown off his chops in town before, helping to operate Watercress, the fast-casual Vietnamese restaurant on 17th Avenue S.W., but here at Pure he's offering something even more exciting.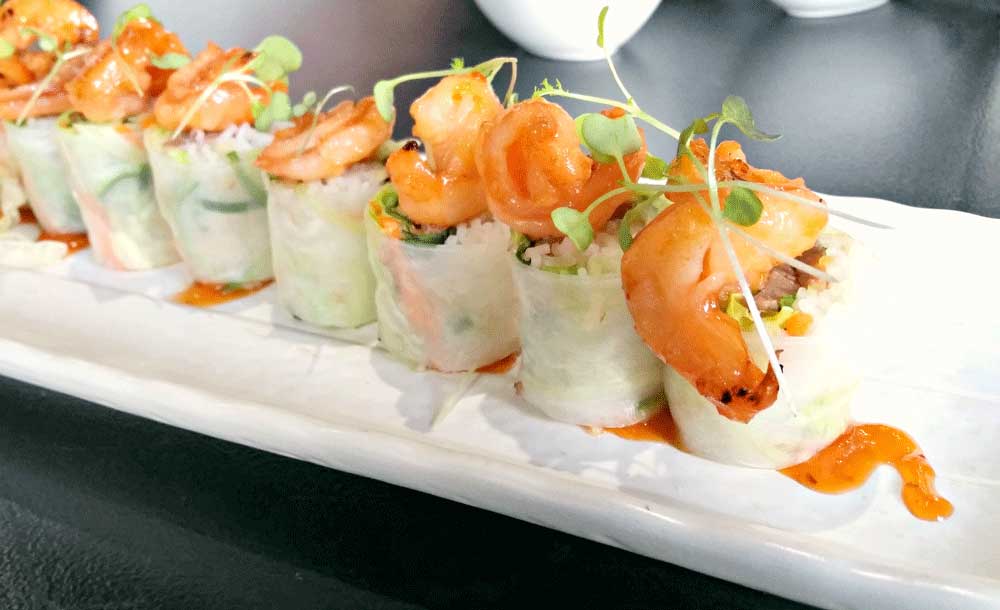 From salad rolls to vermicelli and, of course, pho, the menu at Pure might read as a fairly standard Vietnamese restaurant to start, but upon delivery you'll see that it's are anything but. The "sate surf and turf" involves salad rolls presented sushi-style, filled with sate beef. Each piece is topped with a juicy prawn and there's a sweet chili sauce glaze drizzled on the plate.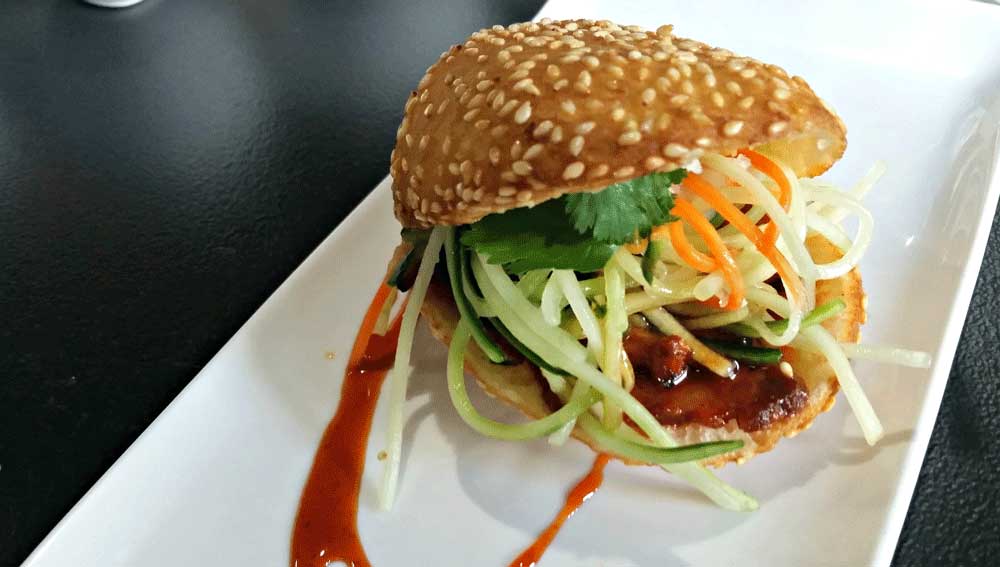 Pham's shredded mango and papaya salad is dressed with a fresh lime dressing and finished with grilled sate shrimp, rice cracker, fried onions and peanuts. It's great for a relatively guilt-free lunch or as a precursor to the menu's most unique starter, the char siu sesame doughnut. Somewhere in-between a bao and a slider, these $5 bundles of joy are made up of sous-vide pork shoulder, pickled vegetables, cucumber and sriracha aioli layered into a sweet, golden sesame bun with light and fluffy inside.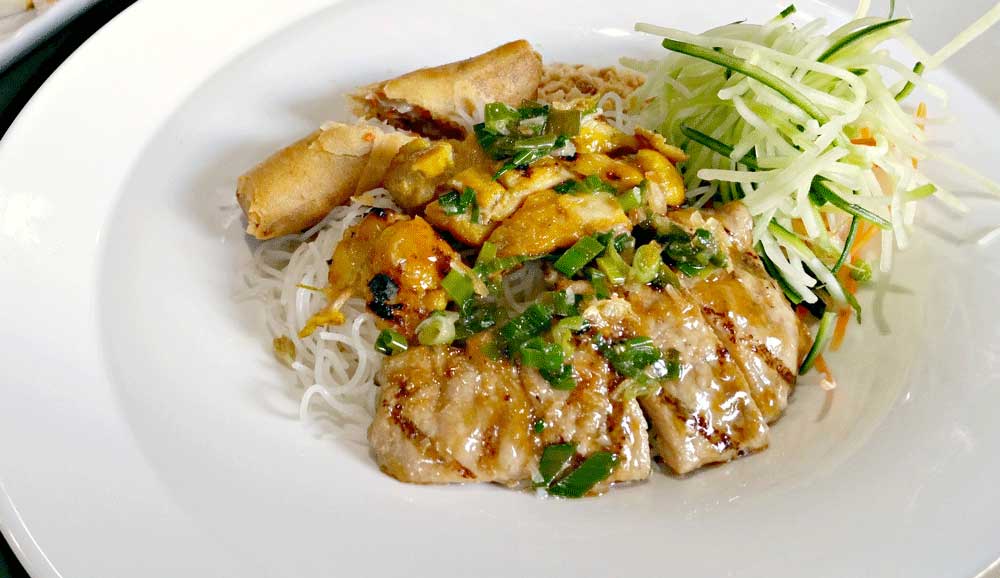 If noodles are your weakness, the lemongrass vermicelli bowl won't let you down. Opt for beef, chicken or shrimp (or all three) in a house-made aromatic lemongrass sauce on top noodles, finely sliced cucumbers and sprouts. Then there's the kimchi fried rice, a smoky-sweet stir fried dish that's made with a healthy dose of gochujang and topped with a fried egg, a selection of banh mi sandwiches featuring chicken thigh, pork or beef and a lot more.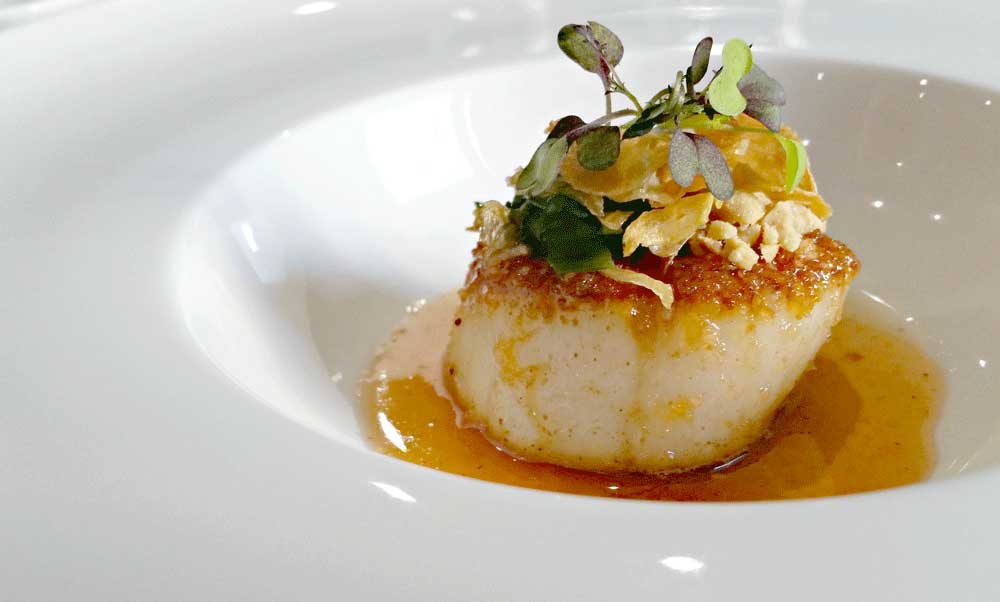 For dinner, the offerings change slightly and become a bit more elevated. Gone are the bowls of pho and big brimming plates of noodles. In their place, there's citrus-butter glazed scallops (available per piece) and refined dishes like tamarind-glazed cod, braised pork cheek with pineapple and scallions and even a sate rack of lamb with cucumber mint salad. Don't worry, the doughnut is still availlable. Phew.
All of this deliciousness aside, there are a couple downsides to Pure including its unorthodox location just off of the corner of 8th Avenue and 8th Street S.W. and the room itself, which is not overly inviting (though Pham does note there is artwork for the walls coming soon).
If you fancy yourself an avid fan of Vietnamese restaurants here in Calgary, then Pure is a definite must-try, for lunch or dinner or both.
815 8 Ave. S.W., 403-475-1899, facebook.com/purekitchenbar