New Restaurant: The Butcher and The Baker
This Bow Valley Square eatery is focused on quality over quantity with its gourmet sandwiches and sides.
By Dan Clapson
This Caribbean jerk pulled chicken sandwich is calling your name for lunch.
I think we can all agree that everyone loves a good sandwich. Though most restaurants in Calgary will offer one or two on their lunch menus, there aren't many places that focus solely on a good sandwich.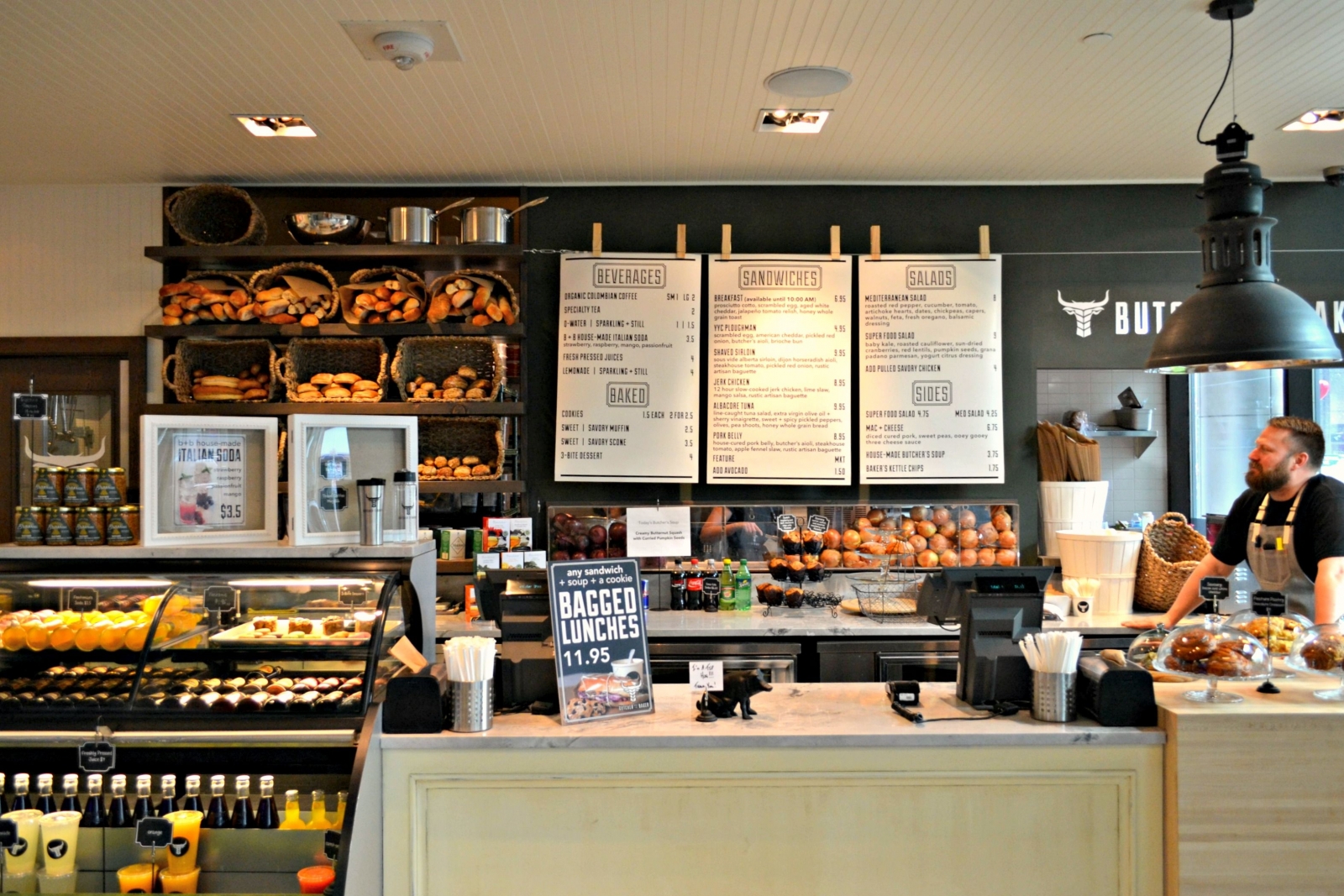 The Butcher and The Baker sandwich shop in Bow Valley Square.
The Butcher and The Baker is a quick-service sandwich shop at the base of the Bow Valley Square building, just off the corner of 6th Avenue and 2nd Street S.W. Chef and part-owner Darren Lexa, who previously helped run the show at Briggs Kitchen and Bar, works with a small team here to create a concise menu of sandwiches and simple side dishes aiming for quality over quantity.
For those of us who like breakfast even when it's technically lunch time, the YYC Ploughman (eggs, pickled onion, cheddar and aioli on brioche) is a safe bet and under $5 to boot. The rest of the sandwiches like the shaved sirloin, albacore tuna salad or pork belly come in closer to the $10 mark, but are much more substantial and layered with interesting flavours. Definitely try the jerk chicken sandwich, made with slow-cooked chicken, a house-made jerk spice blend, mango salsa and slaw on a freshly baked baguette. It's got a little bit of heat to it, but the good, warming kind.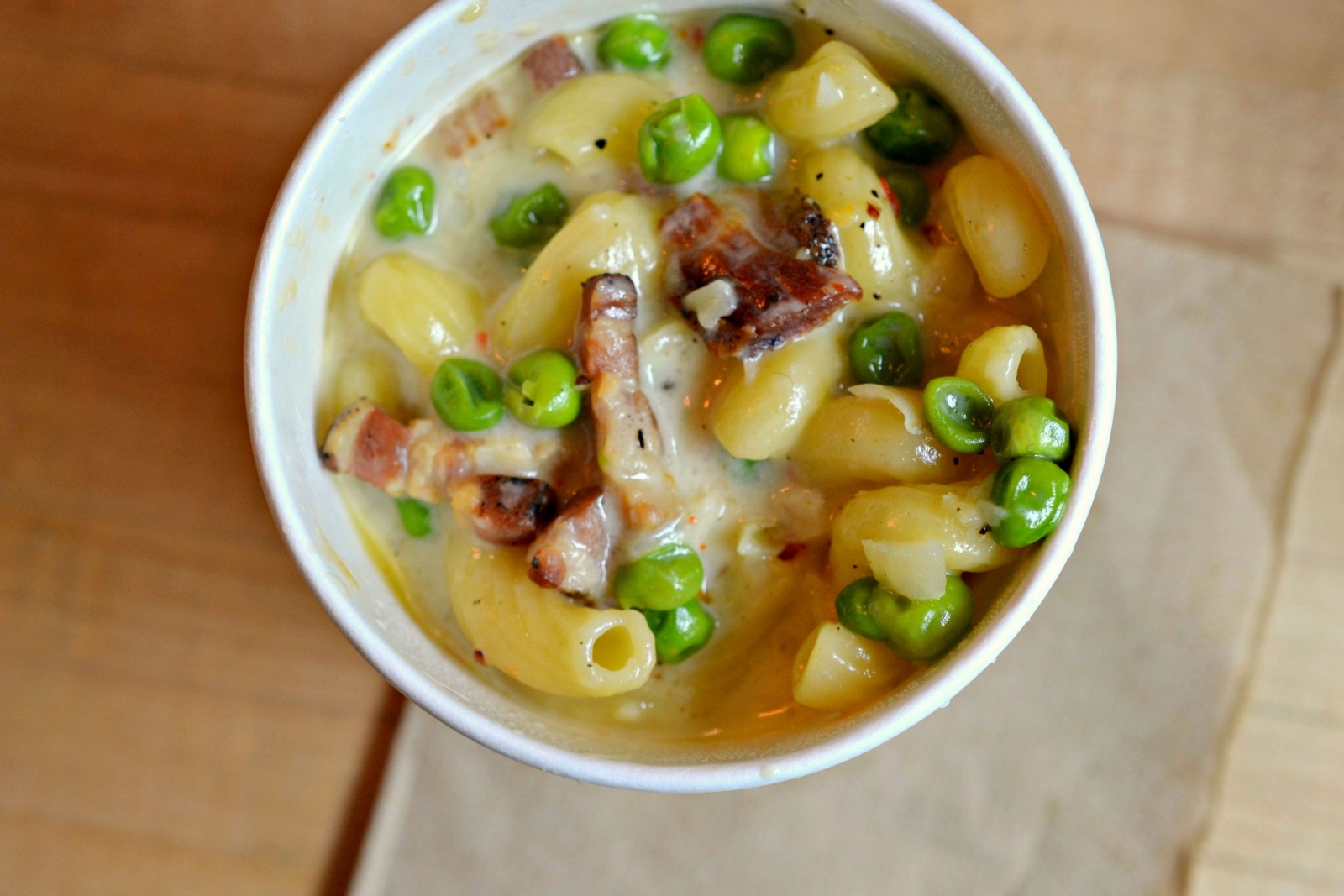 Mac 'n' cheese with pork belly and sweet peas.
There are a few different side dishes to go along with the sandwiches like salads or bags of house-made kettle chips, but go for the mac 'n' cheese, as it is an unexpected surprise here. It's pasta served with cured pork belly and sweet little green peas in a rich, extra cheesy Mornay sauce. After having a couple bites, you'll wonder why more places don't add the peas to their cheesy pasta dishes.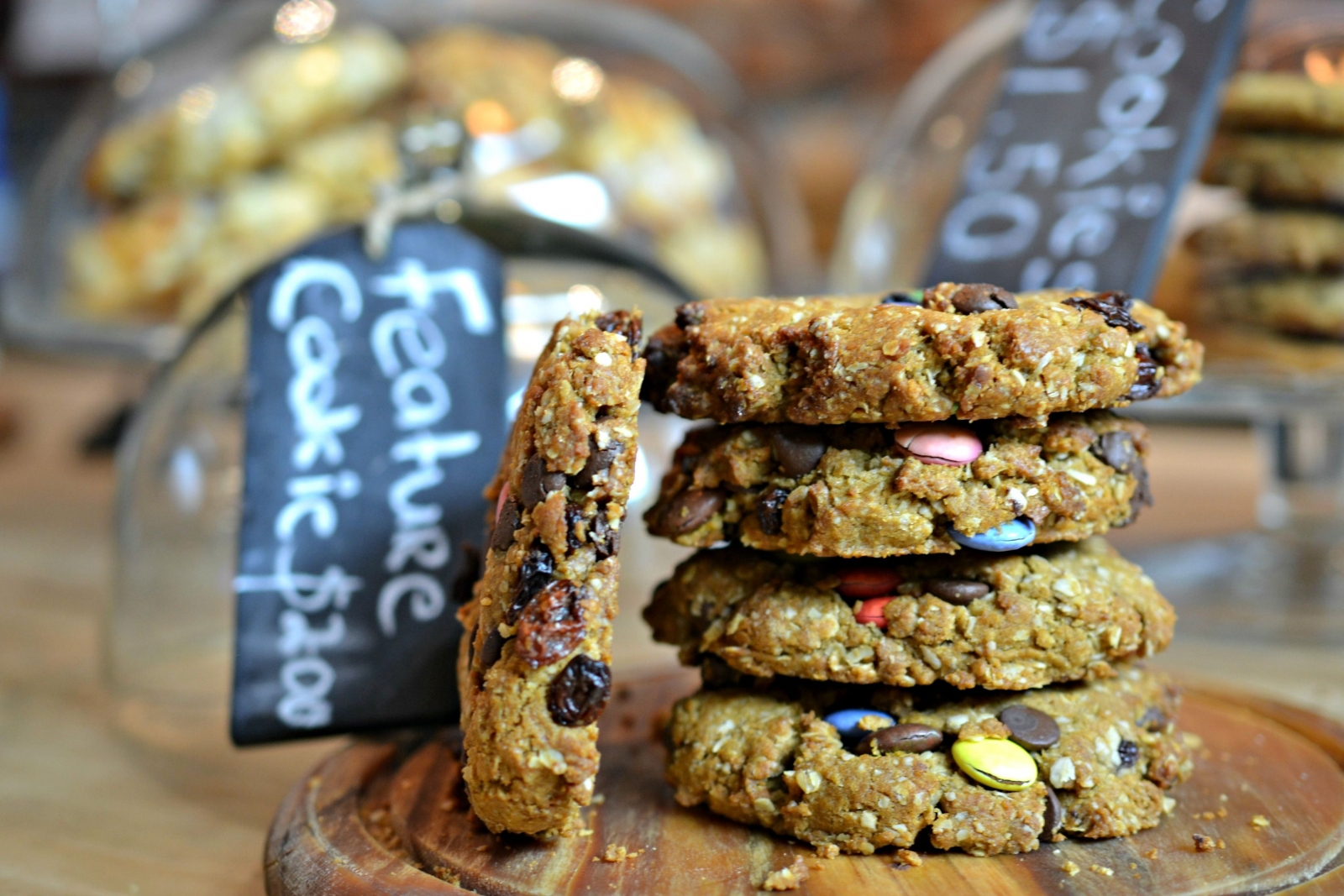 Huge and hearty cookies are a perfect end to a tasty lunch.
If you like a little sweet end to your lunch, then go for one of Butcher's monster-sized cookies that are baked fresh every morning, a couple macarons or one of the simple "3 bite" desserts like bread pudding.
Catering to the downtown crowd, Butcher is open from 7 a.m. to 3 p.m. during the work week, but the gourmet sandwich shop is already looking at opening a couple of other locations, so here's hoping that extended hours or weekend service will come with time.
250 6 Ave. S.W., 403-265-7765, butcherbakeryyc.com, @butcherbakeryyc