Look at the top Google results for New Year's resolutions and you'll notice a pattern. Words like "lose," "reduce" and "stop" frame resolutions as shame-filled obligations. At Avenue, however, we view resolutions as opportunities for positive growth and not a pass-fail test of one's character. We suggest you skip the denial-based resolution and instead frame your goal as something that will bring you joy to improve upon — in this case, dining- related joy and satisfaction. Because dining isn't just about what you eat. Your restaurant and menu choices have an effect not only on you and your stomach, but also the environment, the economy and the community. Just being mindful of this is a great step toward more fulfilling eating. So without further ado, here are some ideas for positive resolutions and some great local dining options that will set you up to adhere to them.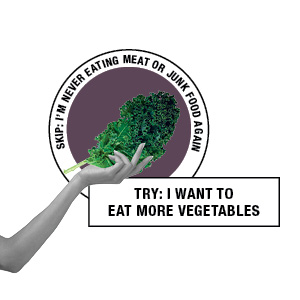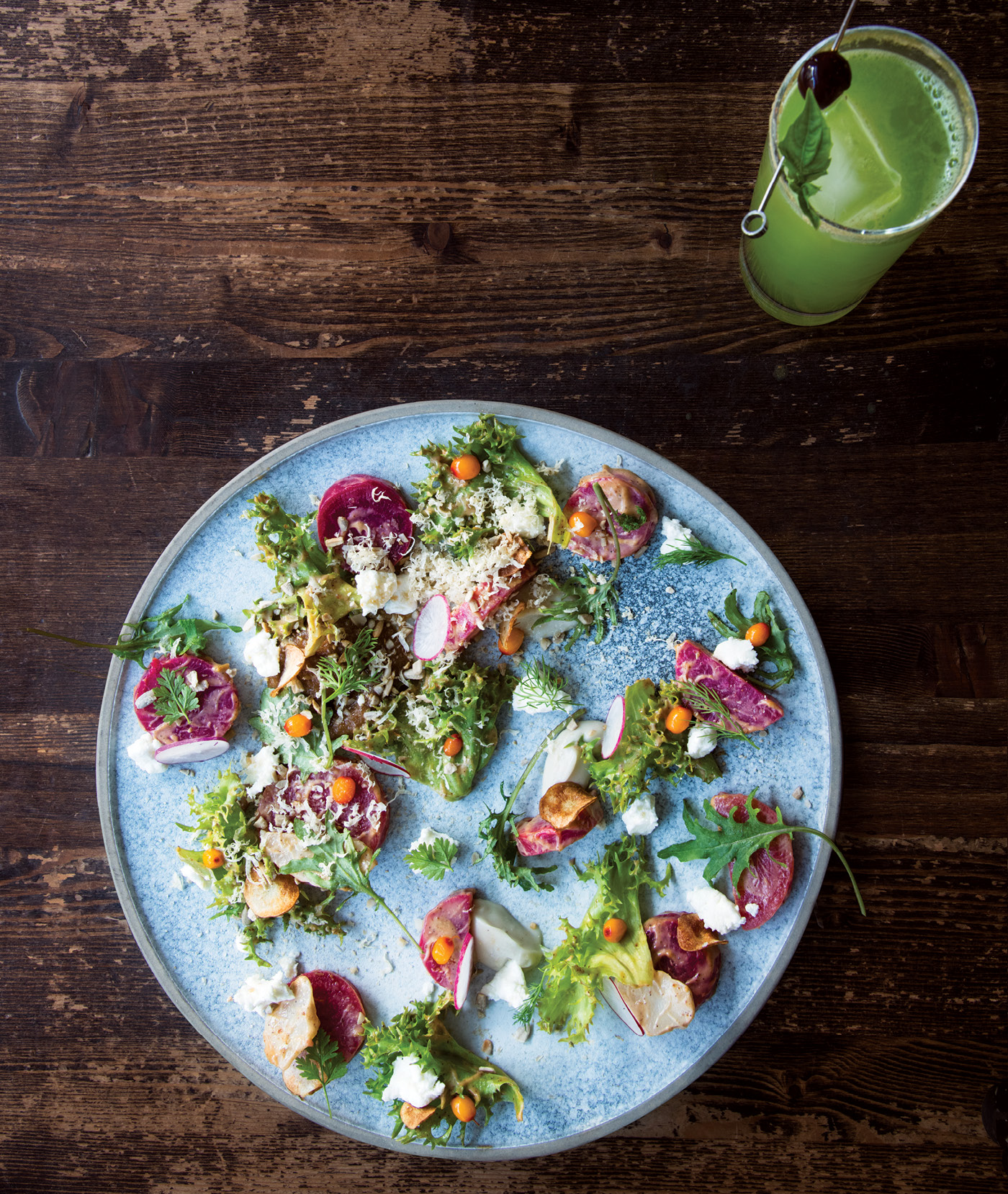 Drown out your inner saboteur with the radiant beauty of vegetables. Not only do our garden-grown friends come in a rich variety of textures, colours and flavours, they take significantly less resources to produce than meat, and provide a plethora of nutrients and deliciousness when in the extremely capable hands of Calgary's chefs.
Veggie options have grown all the more interesting in the wake of the plant-based-food boom. (Remember the Beyond Burger shortage of 2018?) But not all of us want to replace gorgeously marbled prime rib or salty-crisp bacon with bean patties, soy or lab-produced products. So why not focus on expanding your palate to become a more adventurous vegetable-eater — an adventutarian, if you will.
The Coup is arguably the reigning heavyweight for innovative vegetarian dishes. Ten Foot Henry's tomatoes with feta is maybe the most popular vegetable dish in the city right now, while the homestyle Indian cooking at Veg-In YYC continues to attract celebrity vegetarian visitors, as the framed photos can attest.
As for freshmen, The Dandelion, Raw Eatery & Market (both vegan), The Allium (vegetarian) and Namo Cafe Bistro (vegetable-forward) are wedging their way out of the early hype cycle and into the new-favourite category.
It's also worth noting that vegan and vegetarian restaurants are often amenable to other resolutions you may have. The Dandelion strongly encourages guests to bring their own reusable vessels for takeout and offers on-site yoga. Korean-influenced vegan eatery SaVeg Café is conveniently located inside The Academy train- ing and performance centre (formerly Heaven's Fitness). Raw Eatery & Market offers nutrition classes for patrons who want to apply health- conscious strategies to their at-home meals. And The Allium, a restaurant run as a worker co-operative, offers diners an escape from the crushing weight of capitalism. Every restaurant listed here is a small, independently run business, so there's a more direct economic benefit to supporting them than dining at a restaurant that's part of a mega-conglomerate provides.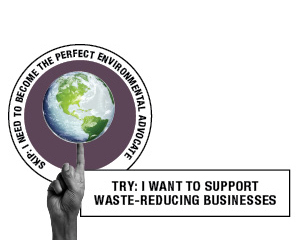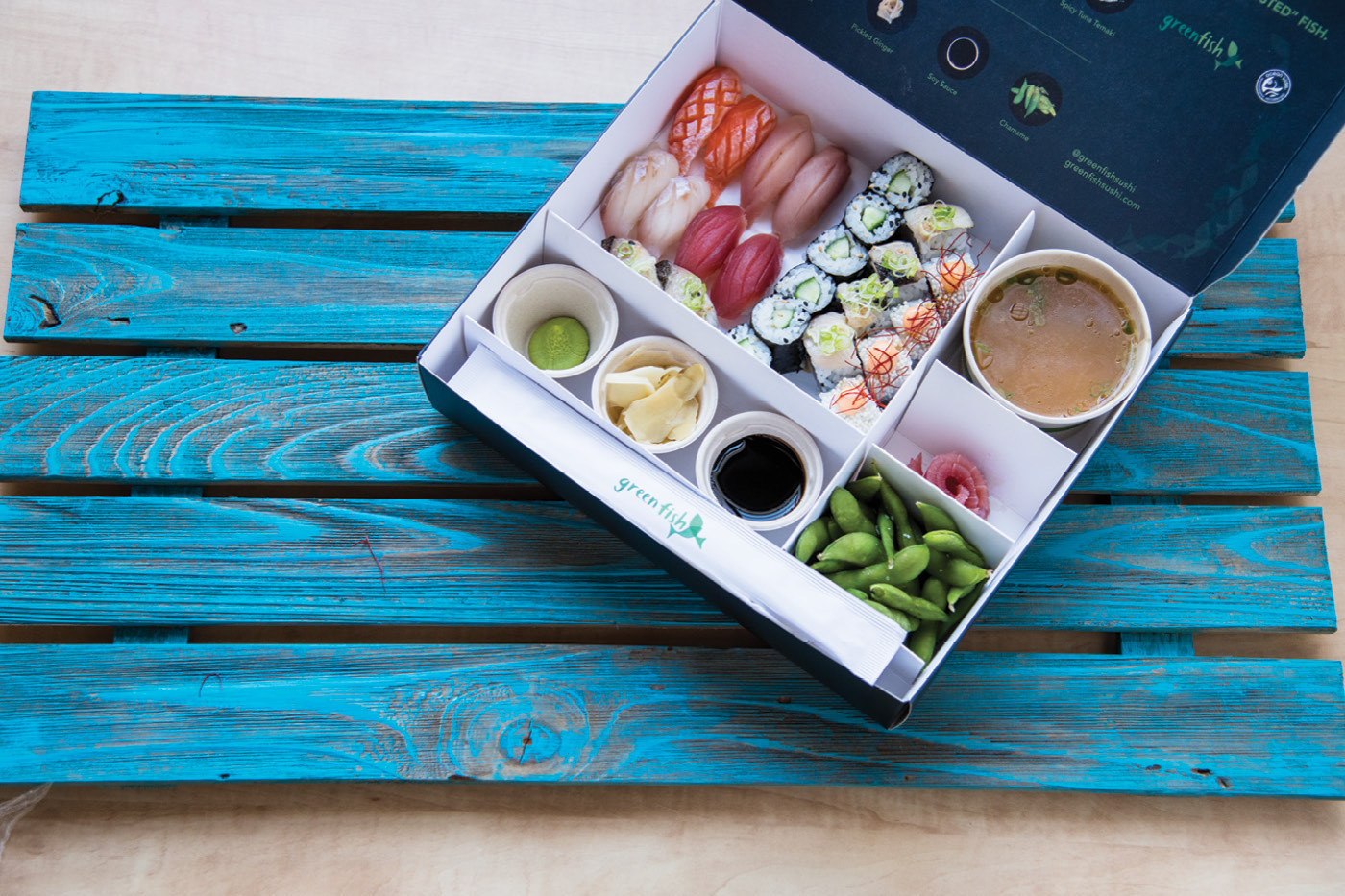 We all know we should be doing more to reduce our environmental impact. After all, the end is nigh. But you're not going to single-handedly reverse climate change in 366 days (happy leap year!). Waste and pollution are complex issues with a great many personal and institutional factors at play, and you're just one person. Framing this particular resolution in a dining context means seeking out organizations and establishments with waste-reduction practices, supporting them and taking a page or two from their books.
The major challenge is that restaurant waste management is not always transparent, but there are strong models operating locally. Both Phil & Sebastian and Citizen Brewing Company have waste disposal units on the premises that plainly state what goes where, and both make it clear that most disposable packaging they serve can and will be composted. Newer to the scene is Greenfish at Avenida Food Hall & Fresh Market, a sushi spot created by Darren MacLean of Shokunin and Duncan Ly of Foreign Concept, Mélo Eatery and Takori, which offers bento boxes filled with Ocean Wise sushi in fully compostable packaging.
You can also refer to the organizations that restaurants align with to improve their waste reduction. For example, The Leftovers Foundation rescues unused food from local restaurants, grocery stores and other food businesses and makes sure that food makes its way to hungry mouths. Some of its partners include Sidewalk Citizen Bakery, Bridgeland Market, Italian Centre, Phil & Sebastian and Hoopla Donuts, Sweet Relief Pastries and Charbar. Leaders in Environmentally Accountable Foodservice (LEAF), a Victoria-based certifier of restaurant sustainability, began operations in 2010 with the certification of River Café (which is temporarily closed during City flood mitigations work and set to re-open in spring 2020). Local restaurants accredited since include Caffe Beano, The Coup, Craft Beer Market, Deane House, Taiko Taco, Una Pizza + Wine, and the Calgary Zoo's dining outlets, among others.
Finally, a little research goes a long way. Check websites and menus for suppliers. Not every environmentally responsible restaurant is doing it, but the practice of listing the origins of meat and produce for consumers to see is the new normal. This gives you the ability to consider how far your food has travelled — using electricity, oil and gasoline along the way — to get to you belly. Bonus round: you can look up the suppliers online for even more information on their growing practices and use of energy.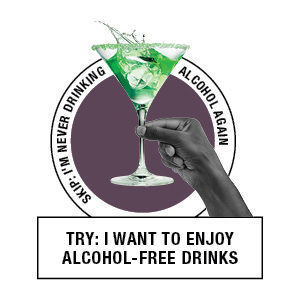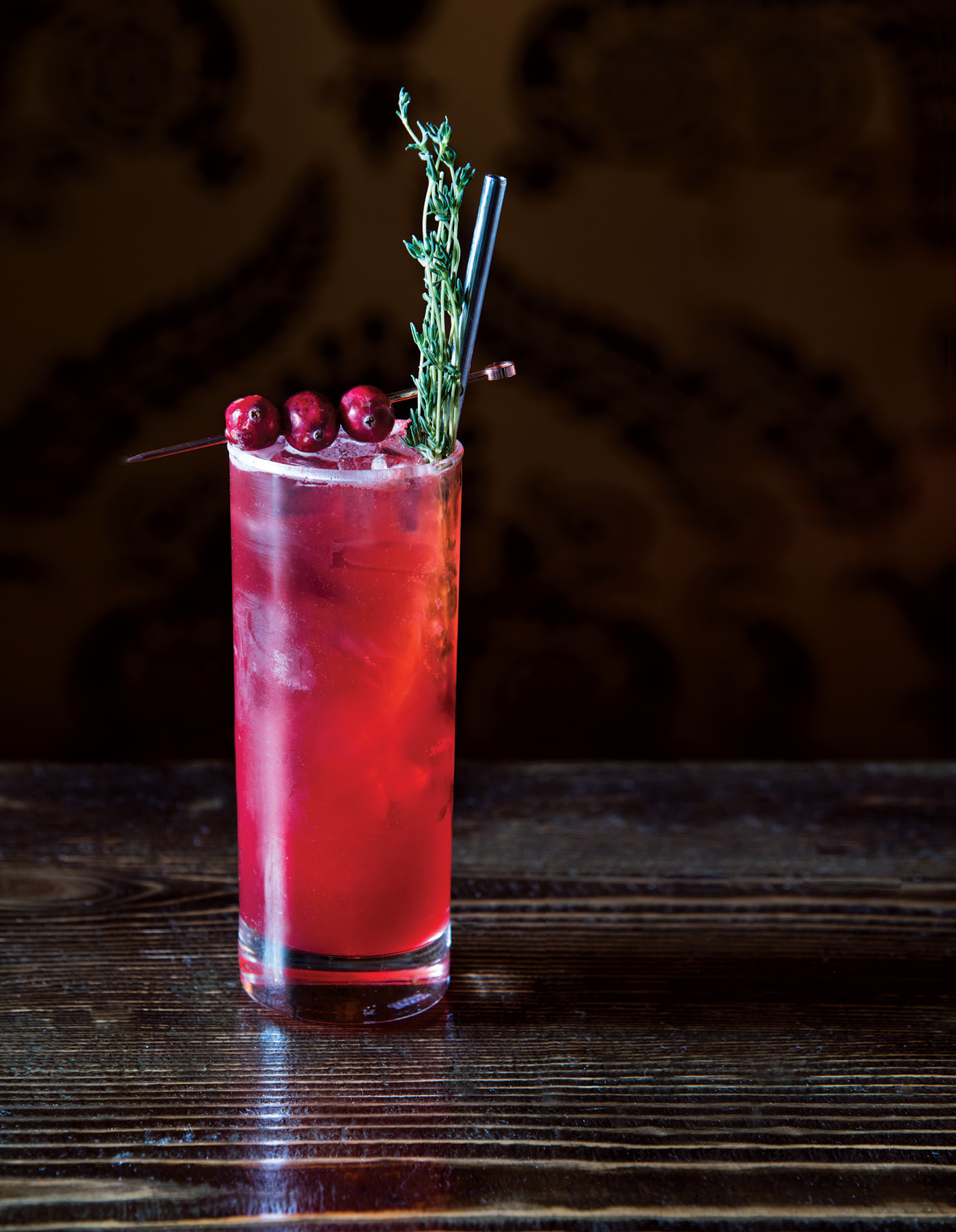 Addiction is a real and present danger when it comes to consuming alcohol. No resolution is going to make that untrue. But if you're the person who acts a fool at a bar once in a while and then needs a week to scrape your self-esteem off the floor, you may just want to start with a change in consumption habits. Let us introduce you to our good friend the zero-proof cocktail, the mocktail's cool older sister.
No longer are boozeless mixed drinks a mockery; sophisticated drinks without alcohol have become an artform in their own right. At places like Cannibale and Shelter you can always ask the bartender to concoct something creative based on your personal taste, and a growing number of establishments offer signature creations printed right on the menu.
New players like Alumni Sandwiches and Flores & Pine have specific sections on their menus for mixed, non-alcoholic drinks. Annex Ale Project reimagined half its space as a soda shop called Annex Soda Mfg. (where craft sodas can be ordered with or without alcohol), and a zero-proof spirit called Seedlip is being served at prestige joints like Proof and Bar Von Der Fels, in addition to retailing around the city at vendors such as Bridgeland Market.
If you want to go one step further and take the temptation of the bar scene out of the equation, you'll be pleased to know there are local groups who are snuffing out the stigma that non-drinkers are buzzkills or bummers. Social clubs like Boring Little Girls Club in Calgary and Sober Saturdayz in Edmonton, are throwing parties where alcohol is absent, but fun remains, with DJs, zero-proof drinks, dancing and your new best sober friends.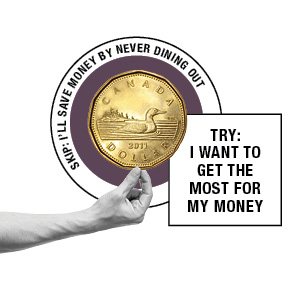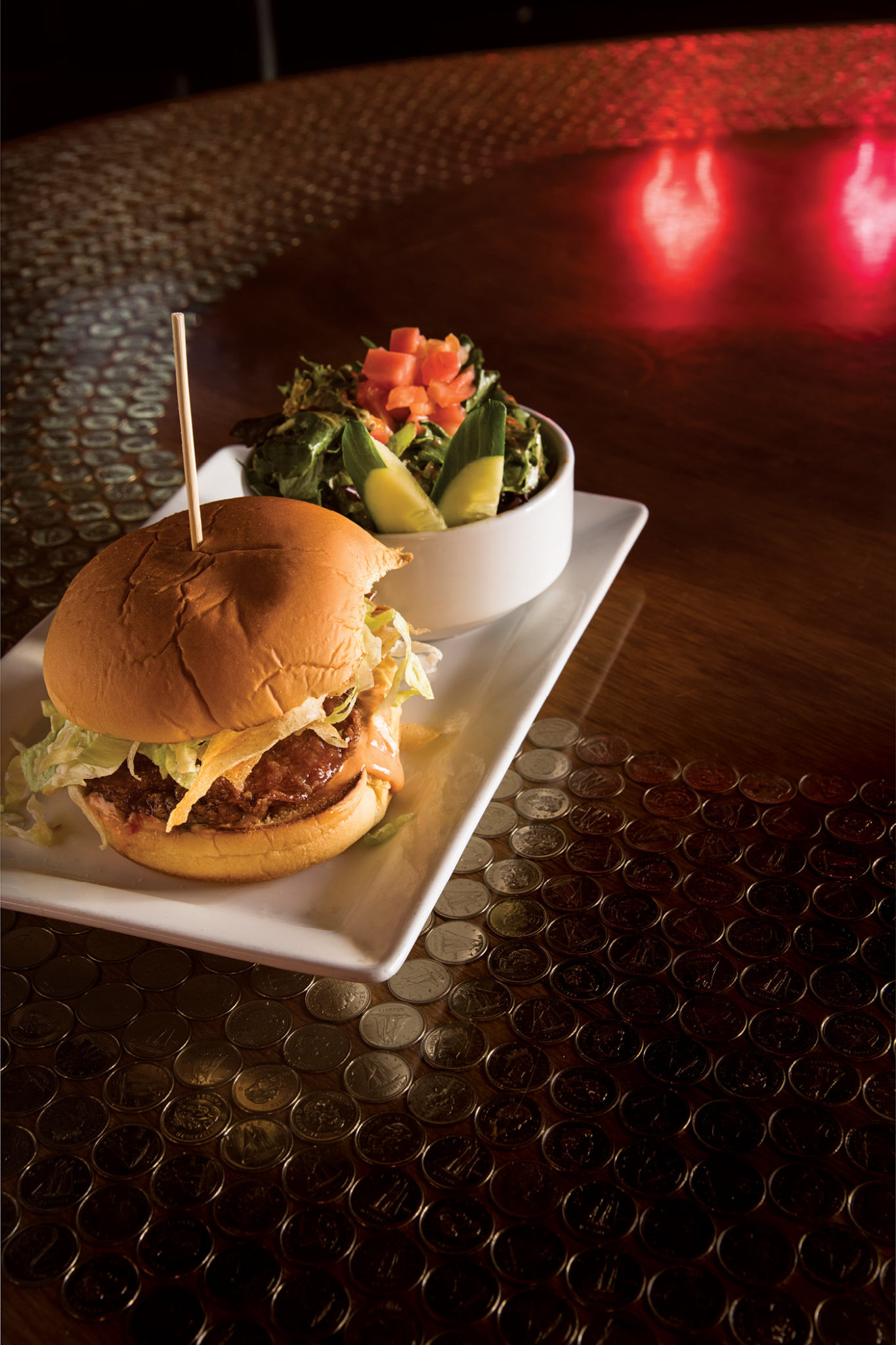 You know it, I know it, everyone knows it: cooking at home and bringing lunch to work is cheaper than dining out. But despite your best efforts, the fridge can go empty fast when you're working overtime, tending to family or having fun with your extracurriculars.
So try the twofer — the busy person's tool for sating daytime hunger while stocking the pantry at the same time. Community Natural Foods, Blush Lane Organic Market, Bite Grocer & Eatery, Sunterra Market and Urban Fare are all grocery stores where you can get a quick, casual, healthy bite from the hot bar and do a rudimental food shop in under an hour.
Also look for restaurant deals. The famously democratic Ship & Anchor on 17th Avenue S.W. has daily specials that run as low as $4.50 for a bowl of stew, while The Tastemarket by SAIT offers haute cafeteria meals for $7.50 to $15. Or head to Stephen Avenue and order off the $5.95 menu at El Furniture Warehouse.
There are also certain occasions when a home-cooked meal simply won't do, like a first date. Some think the term "cheap date" is an oxymoron, but others say saving is sexy. Happy hour specials can change on a whim, but Monday, Tuesday and Wednesday are always great days for deals. And thanks to an Alberta Gaming and Liquor Commission rule change in 2016, there's no longer just one window of the day for happy hour. Many establishments have taken to offering two thrifty periods, usually beginning after the lunch rush (but before dinner) and again after 9 p.m.
A few timely deals we recommend are the early-bird special (a pasta entrée and glass of wine for $16) at Cotto on weekdays between 5 and 6 p.m., half-price barbecued meat at Hayden Block every night from 10 p.m. to close and Añejo's twice-daily "halfy hour" featuring half-priced tacos and tequila, plus $6 margaritas and beer from 3 to 5 p.m. and 9 p.m. to close. Also, Omo Teppan & Kitchen's happy hour (times vary by day) with $3 sushi rolls, $6 tempura and 12-ounce Sapporo and Asahi for $5, and Tea House's "happiest hour" from 6 to 7 p.m. Wednesday to Saturday with afford- able snacks, wine, beer, shots and jazzed-up highballs. Wednesdays, of course, are for wings or wine (never both, unless you're a masochist), Tuesday deals trend toward tacos and two- for-one specials, while Mondays usually have deals catering to restaurant-industry workers — think vodka, burgers and hedonism. Now that's a resolution worth keeping.
Correction: A previous version of this story stated that The Coup vegetarian restaurant closed for a "reinvention." In fact. The Coup was open for business at the time the story was posted. We regret the error.