Unlike some global cuisines, Canadian food is not so easy to pin down. What does a Canadian restaurant serve? What does your order look like if you send out for Canadian takeout? What is Canadian Food? We decided this question was best asked of a group of Canadians who have dedicated their lives to food and hospitality. Here's what they said.
Answers have been edited for length and clarity.
Rogelio Herrera – Chef and co-owner, Alloy
"Canadian food is very hard to narrow down to one particular style, Canada being such a big country, with four distinct seasons and people from all over the world. I believe our food here is just as diverse as the weather and the people. My Colombian friends who have never been here ask me, 'What do you guys eat or cook there?' My answer is always, 'Whatever we want.' But I always tell them about the local meats like bison and elk and how tasty they are, and they seem to be intrigued by that more than anything else. They also ask if I have eaten bear, and, of course I have, but I can't say it was my favourite."
"Canadian cuisine is ever-evolving and shaped by the people of this country and the ever-changing landscape of ingredients and culinary influences through waves of migration. There is much diversity across this vast country, and a vast number of unique edible ingredients, grown in different climates and affected by the unique geography and traditions of First Nations and the traditions of early settlers, and influenced by culinary traditions from around the world.
"In its simplest form, Canadian cuisine is made from ingredients grown in Canada. Contemporary Canadian cuisine can also share influence and ingredients in common with other northern, Nordic countries. At River Café, we ask ourselves, 'how local can we be?,' and look for unique regional ingredients grown and raised by people who are committed to responsible stewardship of the land as a renewal resource. Our food circle can be large, as we source coast to coast for Canadian ingredients not grown in our Prairie food shed."
"Defining a cuisine is no easy task. I believe that food culture is dependent on the movement of people and what they do with the ingredients they find in new places. No place on earth embodies this concept more than Canada! In short, Canadian food is currently evolving. Ours is a cuisine defined not only by location, culture and circumstance, but by the chaotic conflation of the three. Our cuisine is born of migration, whether it be Indigenous or international. Canadian food will be passed down through shared history and tradition, not just between parents and children, but neighbours, friends and loved ones whose stories may have begun in vastly different places, but who found their home in Canada. Over time, this shared voice will create a cuisine that is uniquely Canadian. I can't wait to see what it looks like in 100 years!"
Scott Pohorelic – Canadian Cuisine Class instructor at SAIT
"I've spent the bulk of my career trying to figure out what Canadian cuisine is, as, in my former life, I was the chef at River Café. I understand the taste of place and local ingredients, but what I really love about Canadian cuisine is that it's largely undefinable. That lends itself perfectly to education, because my students need to look at geographical and historical influences on Canadian cuisine. We look at Indigenous peoples and what they ate, and the French and the English, but what's really exciting is the [influence of] immigration. We're a multicultural country and we've embraced those cultures. All of these influences are defining Canadian cuisine right now, but it's constantly evolving."
Karen Anderson – Founder and President of Alberta Food Tours and co-author of the cookbook A Spicy Touch
"My friend, the late Anita Stewart, would say, 'Canada is food and the world is richer for it.' She founded Food Day Canada in 2003 to actively promote the growth and study of our distinctly Canadian food culture. Food Day Canada is celebrated annually by those in the know (and, sadly, that's not many) on the Saturday of the August long weekend.
"So, what is our distinctly Canadian food culture? It's a work in progress.
"Canada is the world's second-largest country and, as a tricoastal northern hemisphere country with the longest coastline in the world, it has a terroir (a taste of place) that is largely unknown to Canadians — let alone global food travellers. We have a hard time seeing what's special about what is right in front of us. Most people don't realize Alberta has seven signature foods: beef, bison, canola, honey, Red Fife wheat, root vegetables and Saskatoon berries. There are novel tastes here and, therefore, as the elements that make up our terroir are identified, exposed and celebrated, we will become one of the world's most exciting food destinations.
"We grow a lot of the world's food — grains, pulses, beef and mustard are great examples — and we also have a bountiful supply of wild foods thanks to the abundance of boreal forest. Canadian culinary institutions yield talented chefs on par with the world's best. So, how do we begin to tell the rich stories that go with the quality of food here?
"The world has transitioned from agrarian to industrial, information and service economies, and we are now entering the age of experience and transformational economies. This is the perfect way for Canadians and travellers to our country to discover what our food is, through experiences that connect them with our food and leave them transformed.
"In my own experience as a food tourism operator, I've seen the profound effect of taking city folk to meet farm folk. When people discover the dedication it takes to grow food, when they hear the stories and taste the difference of locally grown food, they are transformed. They value food and food producers. That is the fundamental beginning of a food culture. This is the best way I know to connect with another human. This is what we all crave."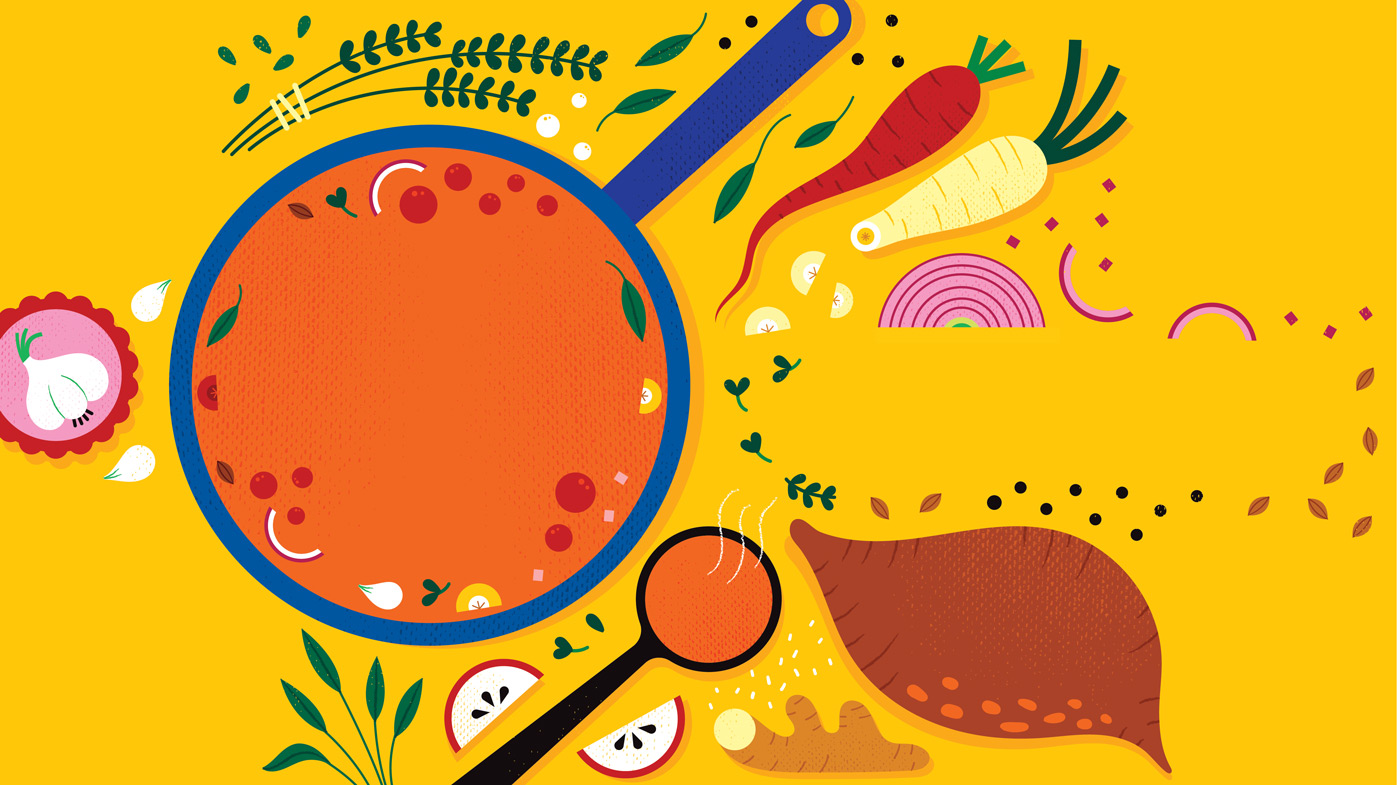 Denia Baltzer – Chef/owner, Creative Cuisine Catering in Rocky Mountain House, Alberta
"As an Indigenous chef, this question takes me directly to the wild ingredients I grew up eating, and it invokes memories of family gathering to feast; of the Deh Cho, in Canada's Northwest Territories, where I was raised. I can close my eyes and smell the smoke used to cure the meat hunted and the fish caught, and I recall the scent of the sweet wild strawberries in the heat of summer, or highbush cranberries in the autumn air.
"These memories are ones I cherish and call upon when creating my own dishes today. The food I cook is inspired by, and often contains the same ingredients as, the foods the Indigenous peoples of Canada have eaten since our beginnings.
"So, what exactly is Canadian cuisine? Much like the cultural tapestry that makes up this country, I understand there is a depth to Canadian cuisine, as it is a blend of many cultural foods, from all over the world, fused in a creative, approachable, comfortable way. It represents the history of this land, from the First Peoples to current times."
"I think about Canadian food and I'd equate it to who I am as a person. I am Canadian! But wait, you look Asian? I am. My parents immigrated to Canada from Korea. Then you're Korean? Well, no, I was born and raised in Edmonton. I am Canadian. To be more accurate, I am Canadian-Korean. But Canadian first. My memories of food are of traditional Korean dishes like kimchi stew, marinated short ribs and grilled mackerel, mixed in with pizzas, perogies, nachos and fries. But wait, pizza is Italian and perogies are Ukrainian and nachos are Mexican. And fries — aren't they from France? And what about the food of the Indigenous peoples? Weren't they the first 'Canadians?'
I believe that Canadian food is a mix of all of the cultures and nationalities that have made this country home. All of the immigrants who have come to find a better life and have, in the process, made a better Canada. I am Canadian-Korean, I make Canadian-Korean Food. I'd like to think that Canadian food is a little bit spicier because of it."
Jenny Burthwright – Founder and chef, Jane Bond BBQ
"Canadian food is as hearty as Canadians are. It must be comforting, all-weather and, of course, have roots in our regional flavour palate, like foods from the cold-water oceans and lakes — oysters, lobster, trout and salmon. Foods that cultivate and thrive in our climates, like root vegetables, add earthiness to stews and soups. Land-animal meats like venison and moose are less common, but no less Canadian.
"But anything cooked over a flame speaks to our senses. With Canada's vast, tree-rich landscape and seasonal climates, our foods long to be cooked on fire, as was common practice with our First Nations folks until quite recently (and even still). Food made over flame is perfectly Canadian, as we are outdoorsy and need warmth in winter."
"As a Canadian, I feel we are not as easily defined by our cuisine as other countries. There are probably not a lot of Canadian restaurants in France. If there was a Canadian restaurant in Paris, what would it serve? Poutine? Smoked salmon? Bison burgers on bannock? Maybe. I don't feel more Canadian when I eat poutine, but I always want to take people who visit Canada to eat poutine or bison burgers. I think of these foods as being associated with Canada, but not a definition of what Canadian food is.
"I did not grow up here and I was not born here, but I have been a citizen since birth. I was born abroad and raised by my Singaporean and Canadian parents to feel both deeply Canadian and deeply Singaporean. We lived all over — Indonesia, the Netherlands, the U.K., the U.S., Norway and many places in between …
"Canadian food is the food I ate as a small girl in Scotland when dad barbecued steak on a charcoal grill and changed the way the people in our hamlet thought about beef. Canadian food is the piping hot bowls of bubur (congee) my mom made when we were sick. Canadian food is preparing a delicious meal from ingredients that grow on this land and remembering I live in Treaty 7 territory.
"I think Canadian food is something different for every Canadian, but, ultimately, it's about how lucky we are that we can have opportunities to cook, eat and share it."
Sylvia Kong and Emily Richards – Best of Bridge cookbook authors
"Canadian food is not only about the ingredients, but the people who are preparing and eating it. There is so much that our country has to offer when it comes to traditional ingredients, but Canada has also welcomed many new foods and diverse cultures, which have become part of our terroir as well.
"Small local family farms have been a major contributor to the availability of Canadian ingredients, and they allow families across the country to cook with those ingredients. Family and food go together, and creating recipes and cooking together is a Canadian experience in homes across the country from all backgrounds. We are honoured to be a part of this food experience, to help create interest and fun with recipes to continue the Best of Bridge tradition: to get people in the kitchen to cook."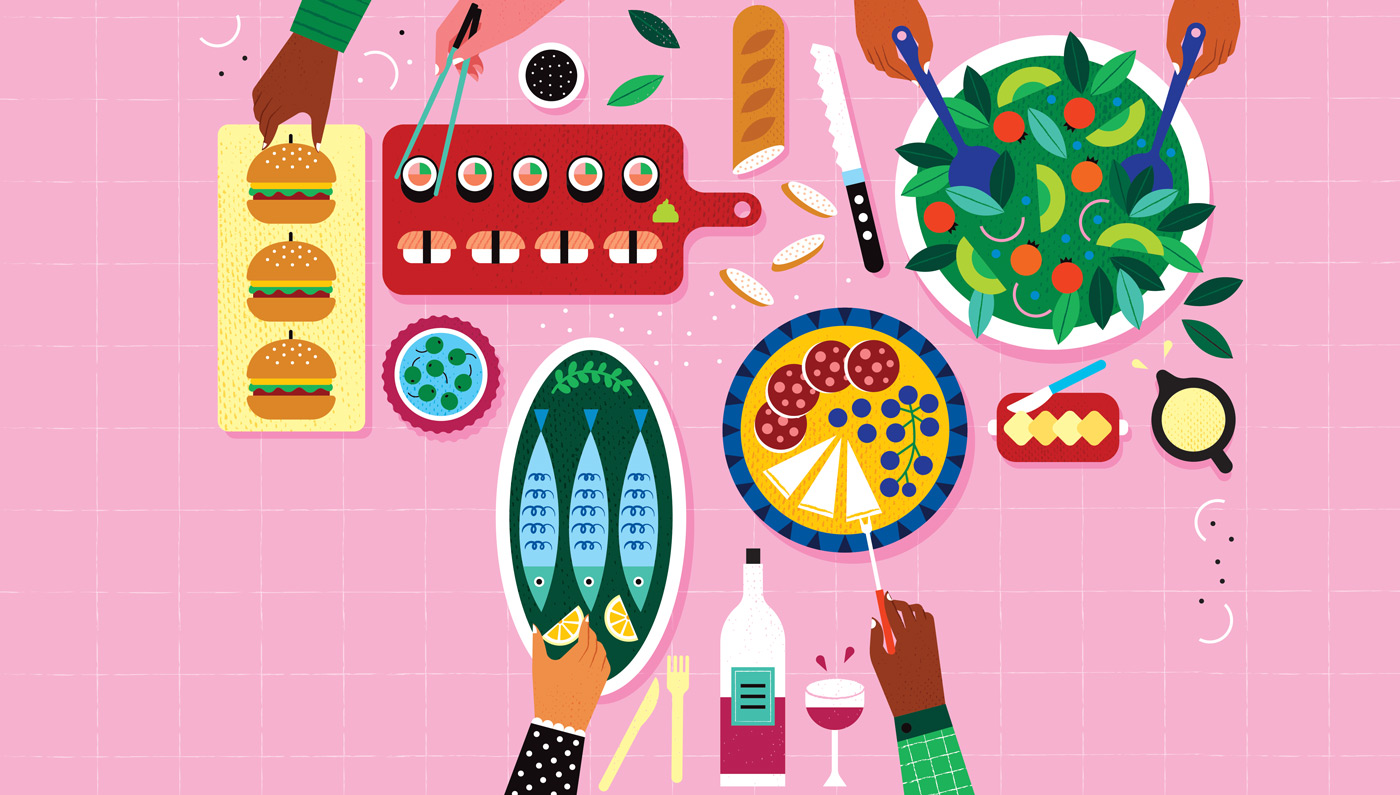 "I couldn't agree more when Canada is referred to as a 'cultural mosaic.' We're so lucky to live in a country where we're encouraged to celebrate the values and traditions of our individual cultures. Canada's diversity makes living here so unique, but it's our inclusivity that makes Canada's food so delicious. When I think about how we eat here, I look at the thousands of items on our shelves from all over Europe. And I think about how, in the last decade, we've seen so many local makers following their passions and producing dishes and delicacies from their homelands. Our shops give them a platform to tell their stories and sell their products. As an Italian, I'm so excited to see olive oil being made on Salt Spring Island. It's remarkable!
"Of course, when I look at what our shoppers have in their carts, I see Italian ingredients like San Marzano tomatoes, cured meats and cheeses. But, alongside them, I see Ukrainian pierogies, Spanish chorizo, fresh Mexican tortillas and tinned fish from Portugal. To me, this is Canadian food — a little bit of everything delicious, no matter where it's from. We're blessed to live in a country where this is our way of life."
"Being from B.C., I grew up in the forest, camping, foraging, exploring, catching dinner. After cooking school, I spent a lot of time working at various farms and restaurants where I would take fruits and vegetables from the farm to the kitchen table.
"I find it important to know the story behind the food, the farmer, the fisherman, the forager, the rancher, the beekeeper. They share their passion with you, and you pass it on to the plate. I was in Revelstoke last fall, foraging mushrooms for our restaurant, and it gave me and my family such great joy, doing it together. Working on the beautiful Tsuu T'ina Nation, I have been introduced to a whole new culture of food and flavours. For the Canada Day buffet, we do new and classical Canadian dishes, and we also do First Nations dishes, which gets a lot of the staff involved. This spring, I am looking forward to learning from some foragers from the Nation about wild edibles that we can put on the menu. That is how I see 'Canadian food' — working with what's in season."
Korae Nottveit – SAIT Culinary Program Graduate and Gold Medal Winner in Culinary Arts at the 2022 WorldSkills Competition in Lucerne, Switzerland
"In my opinion, Canadian food is fusion food. Canadian culture is such a mix of different ethnicities. Whenever I meet a Canadian, most of the time, they or their ancestors are from a different country. This leads to very different food products and dishes being brought to Canada. Having lived in the U.S. and visited Europe multiple times, I've noticed how we take for granted the fact we can find authentic Vietnamese, Chinese, Indian, Filipino, Brazilian and other foods, all around one Canadian city. The amazing part is when Canadian restaurants take those cultural foods and combine them together. I worked in a Calgary restaurant where the sous chef was from Venezuela and we were, by name, a French/Italian restaurant but served South American food with some Spanish/Mediterranean influence: that to me, is what Canadian food is."
"Canadian food and Filipino food are very similar, because both draw from diverse cultural influences. As a classic example, the ginger beef invented in Calgary is a product of Alberta beef, an ingredient that is abundant here, and the cooking technique of chef George Wong, an immigrant from Hong Kong.
"As for Filipino food, our cuisine has evolved from being very simple to being very diverse due to the varied influences of cultures who came to trade (Chinese, South Asian), colonize (Spanish, American, Japanese) and immigrate (South Korean, Indian). Our dishes used to be as simple as fried fish and steamed rice but with the introduction of different ingredients, spices and cooking techniques from other cultures, we developed dishes that are largely influenced by these cultures, such as adobo, caldereta, kare kare, pancit, lumpia and more.
"Being Filipino-Canadian, I tend to infuse my cooking style with ingredients that are available and easier to source here with cooking techniques that I learned growing up in the Philippines. One instance (and I won't take credit for it, as it was a group effort) is when [Amihan] joined La Poutine Week in 2021. Our team in the restaurant came up with 'sisig poutine'— a dish that is truly Canadian but also truly Filipino. We combined fries and house-made white cheese sauce and topped it with sisig (minced barbecued pork belly marinated in Philippine lime, salt, pepper and spices), chicken-liver aioli and crispy onions. This dish is what I believe represents what Canadian food is — a fusion of ingredients, flavours and textures influenced by the rich culture of its people."