Nile Supermarket
has been bringing imported goods, including toothbrushes, henna powder and perfume oils, to Calgary since 2000. Here are 12 things to buy at the huge store that specializes in African and Middle Eastern goods.
Miswak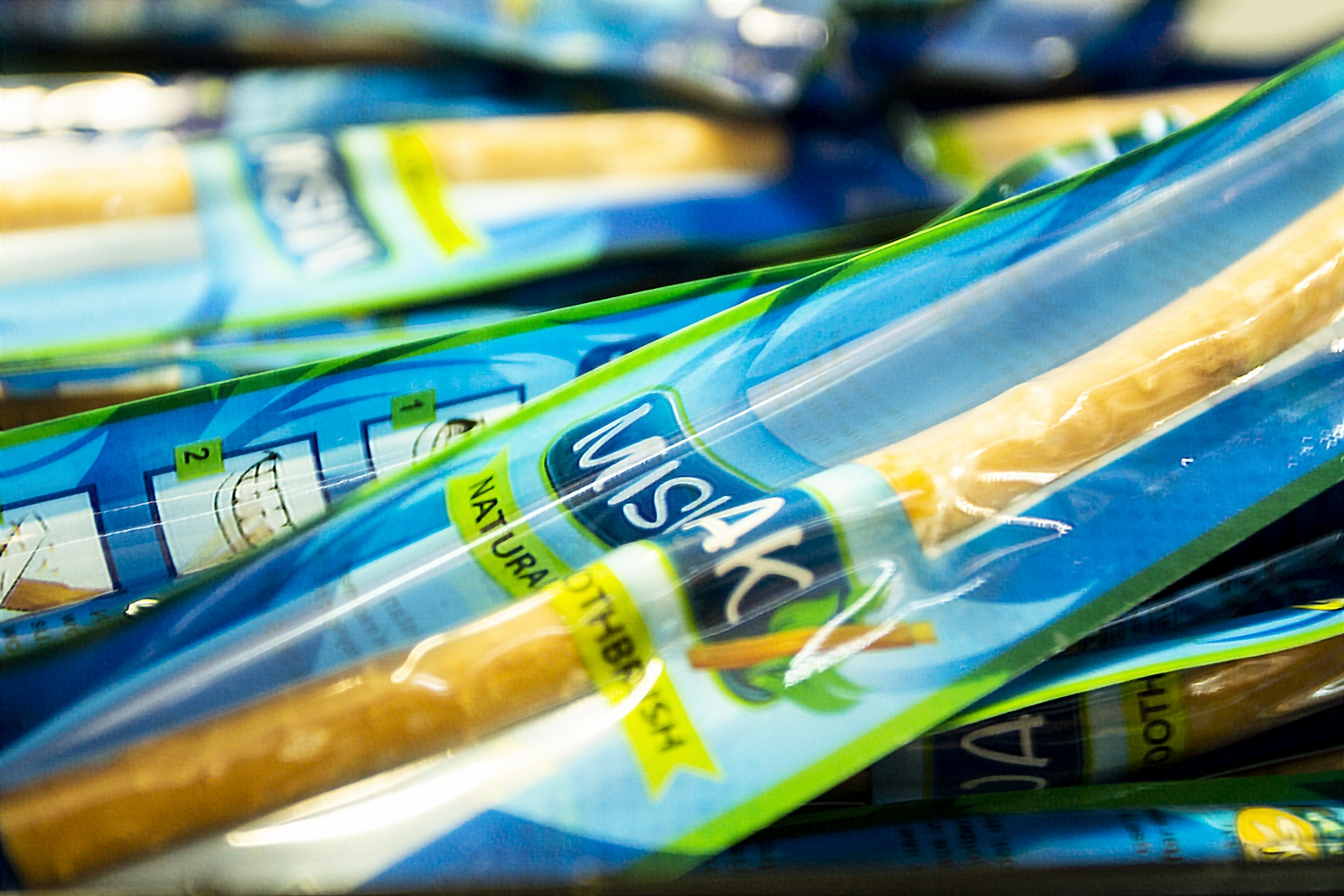 Miswak ($2) is a natural toothbrush that's use dates back around 7000 years ago. Often credited as the very first toothbrush, Miswak is still used in many parts of the world due to its dental health properties.
Incense burner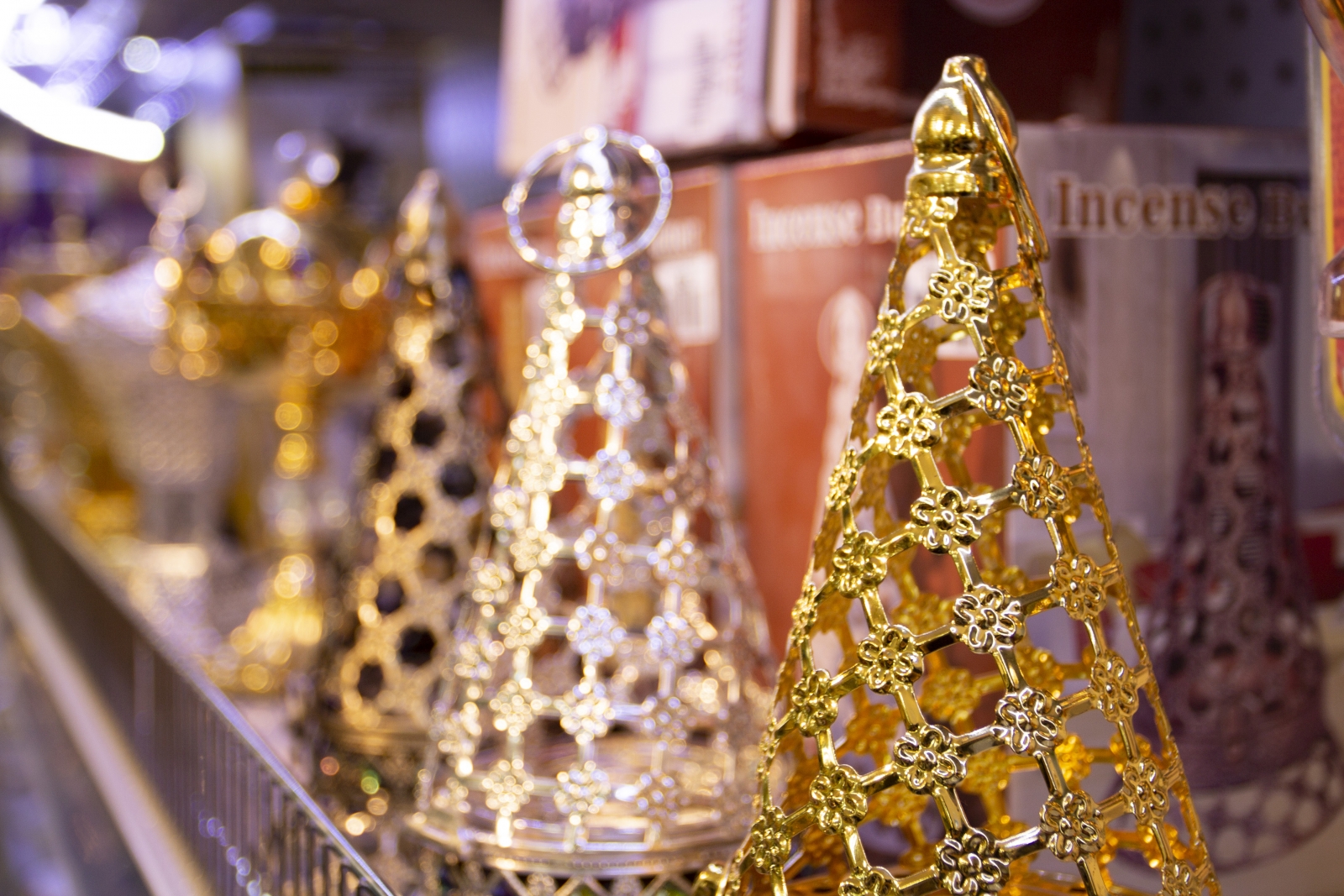 Burning incense has a slew of amazing benefits including improving your mood, acting as an air freshener and improving your concentration. These beautiful incense burners ($25) make the whole process simple and mess free. Just add a coal to the bottom compartment and put in the incense.
Yom Al Jummah incense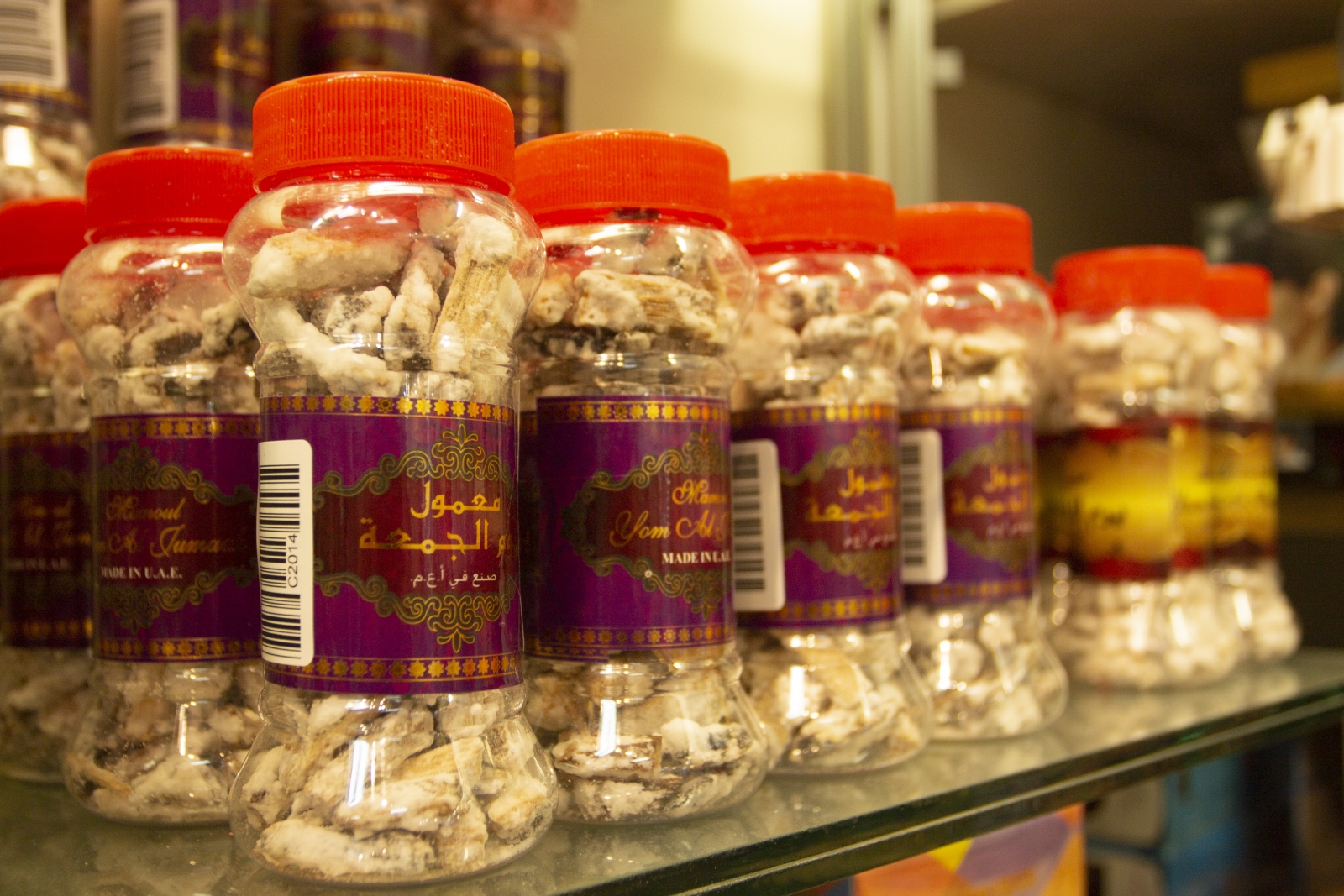 If you're looking for some incense for your new incense burner, bukhoor is a great way to go. Bukhoor is a type of incense that comes in the form of scented blocks or chips, and is usually used on special occasions and on Fridays. This brand from the United Arab Emirates is called "Yom Al Jummah" which means "Day of Friday" in Arabic ($10).
Bangles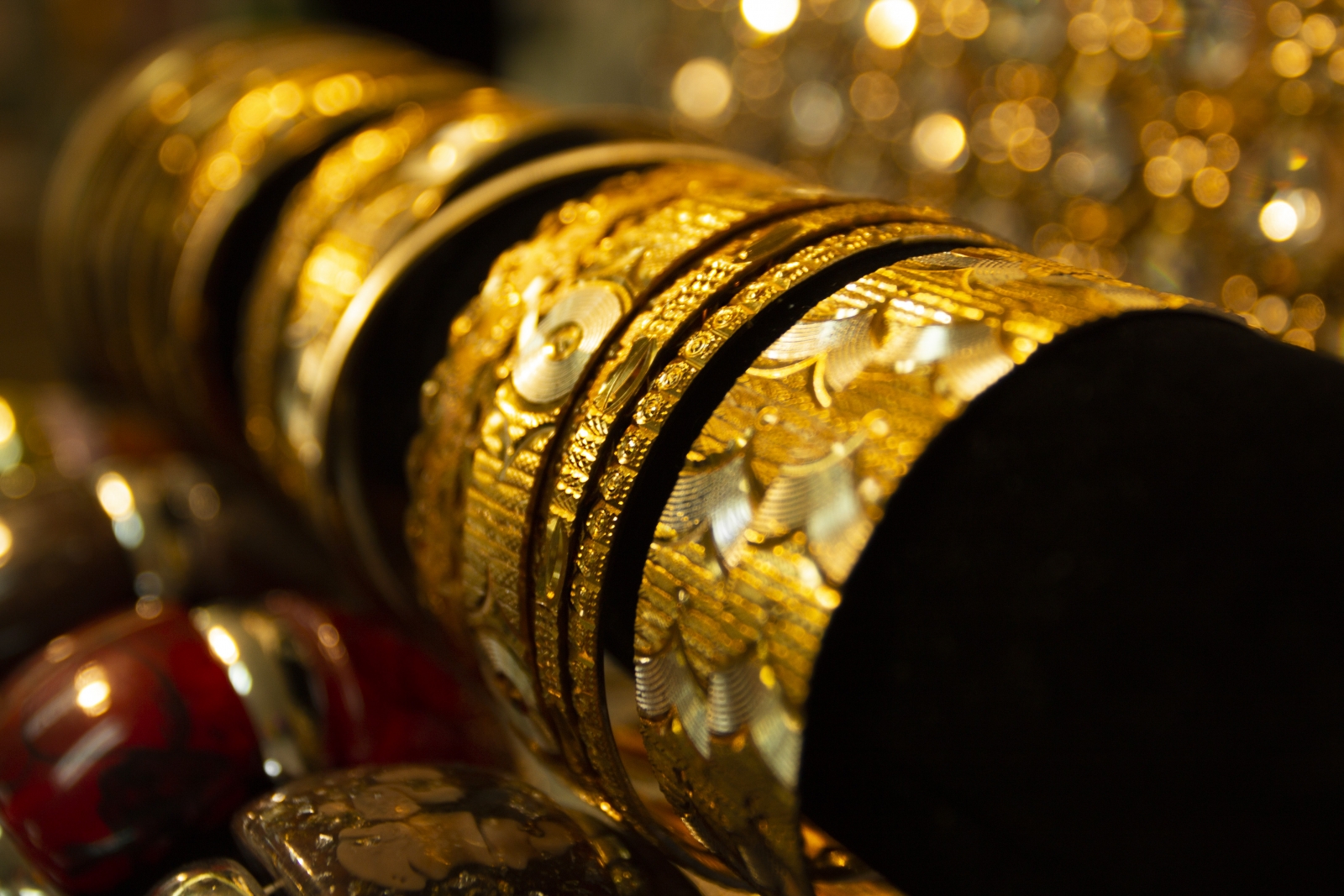 Nile carries so many beautiful fashions and jewellery, and these bangles (six for $25) are proof. They come in a variety of sizes and patterns.
Atar perfume oil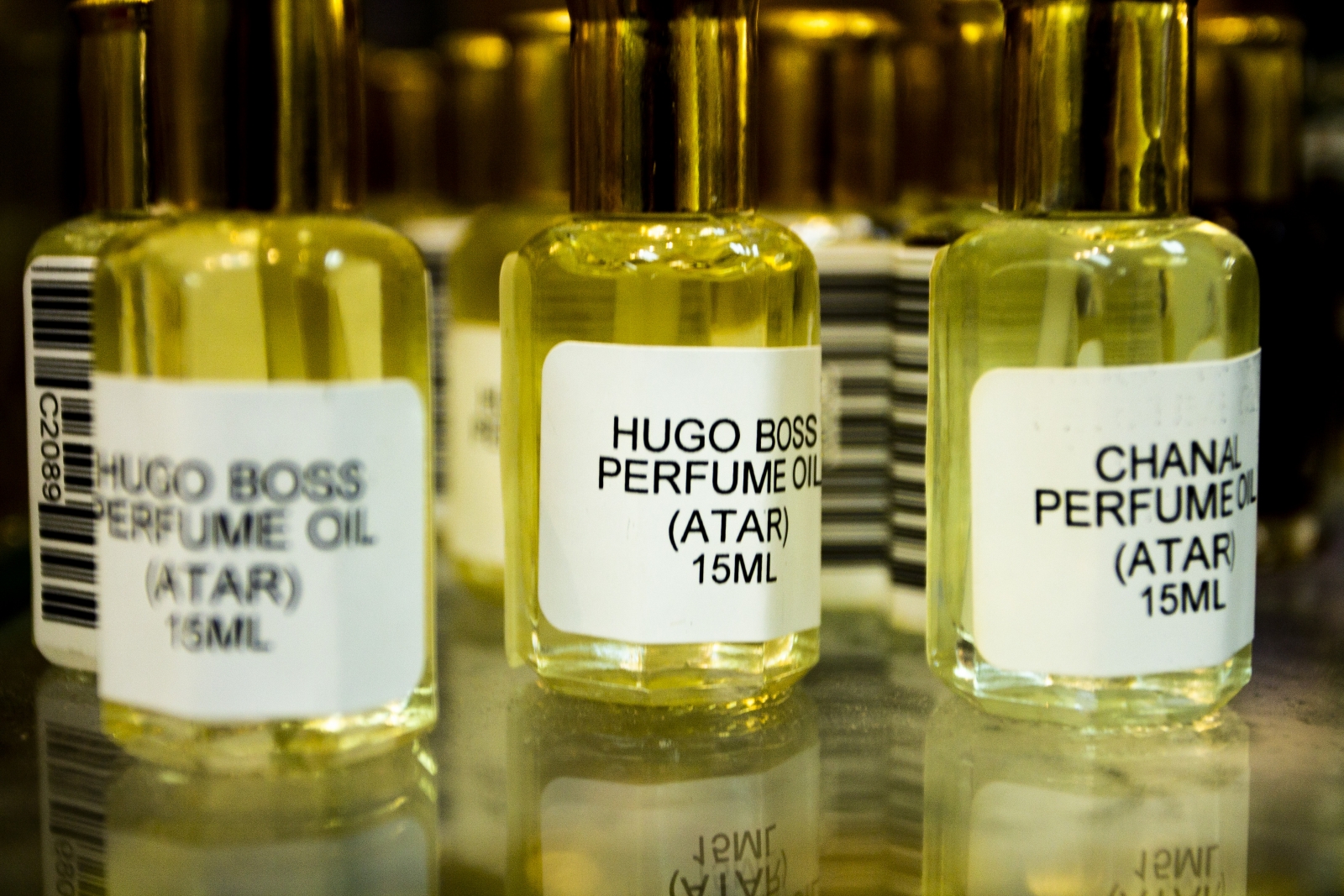 Atar ($10) is a natural perfume oil that is free of alcohol and chemicals. The oils are derived from things like flowers, spices and herbs. The extracts are then distilled, aged and concentrated into small bottles. A little goes a long way, so all you need is a little dab behind your ears.
House-made samosas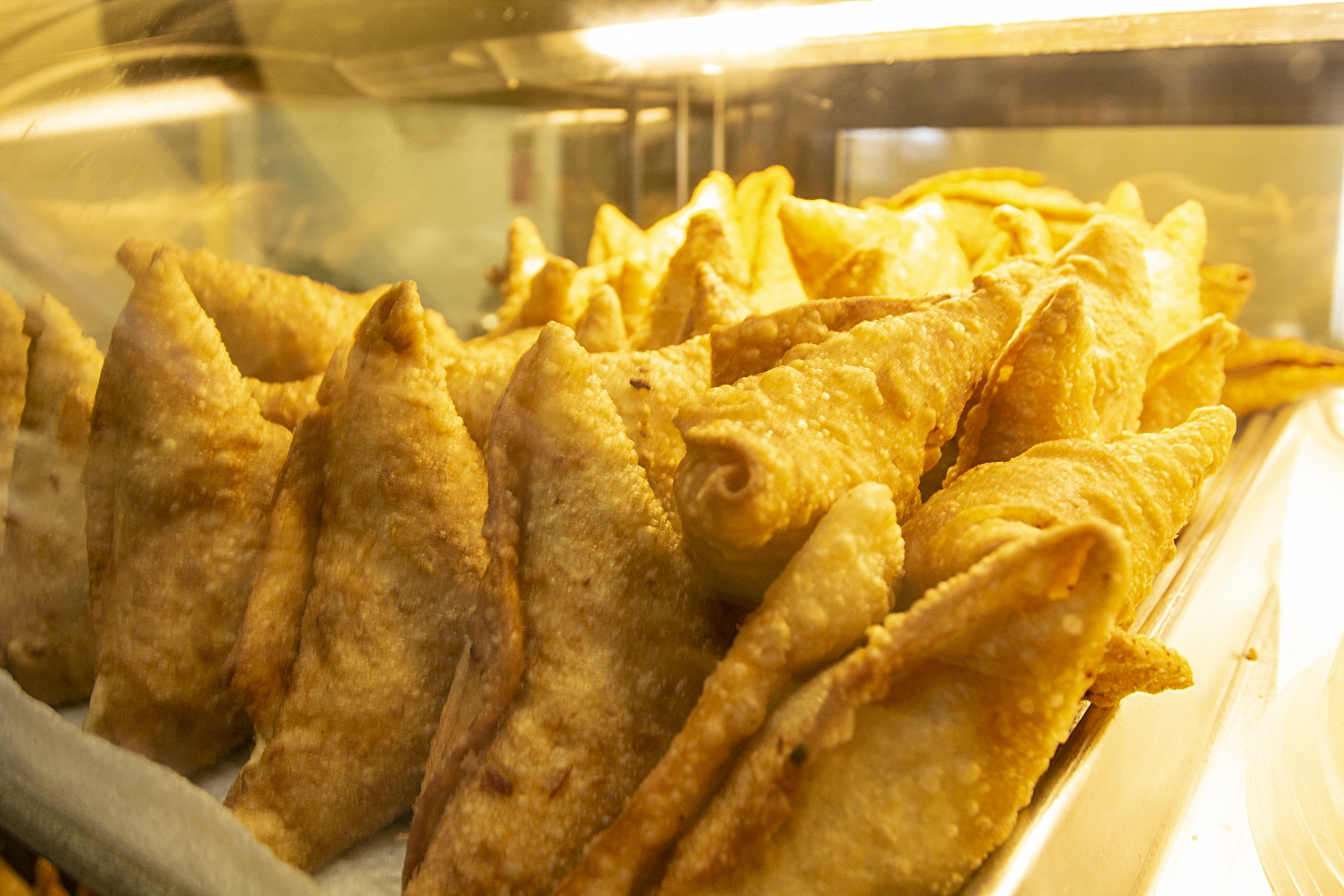 This flakey, deep-fried dough stuffed with perfectly seasoned meat goes for $1.50 each.
Dry dates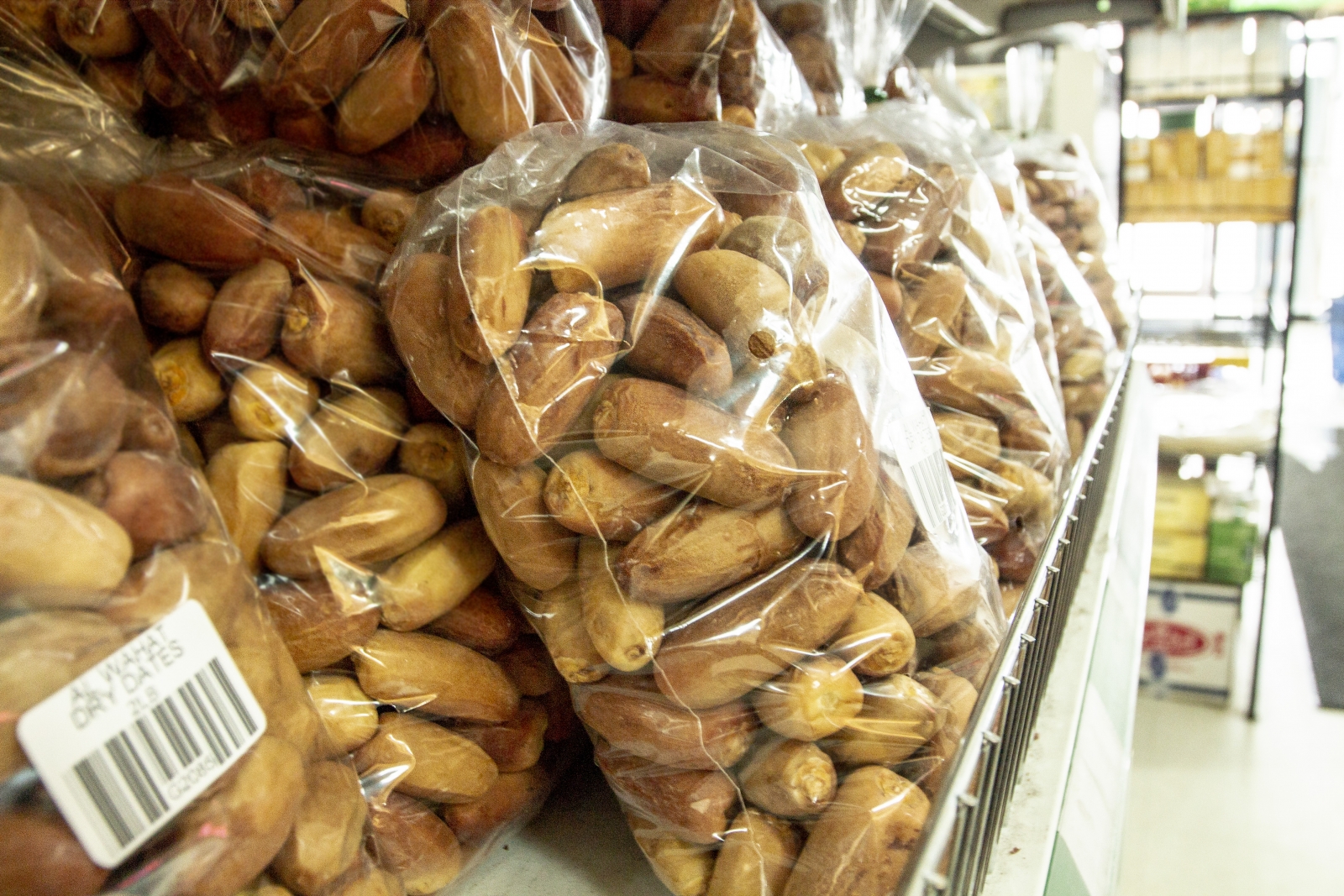 Dry dates ($11) are a little different than fresh or semi-dry dates as they've had all of their moisture removed and have a longer shelf-life (about a year in the fridge and up to five years in the freezer). They also have a higher fiber content than any other kind of date in addition to all of their super nutritious properties.
Kissan almond oil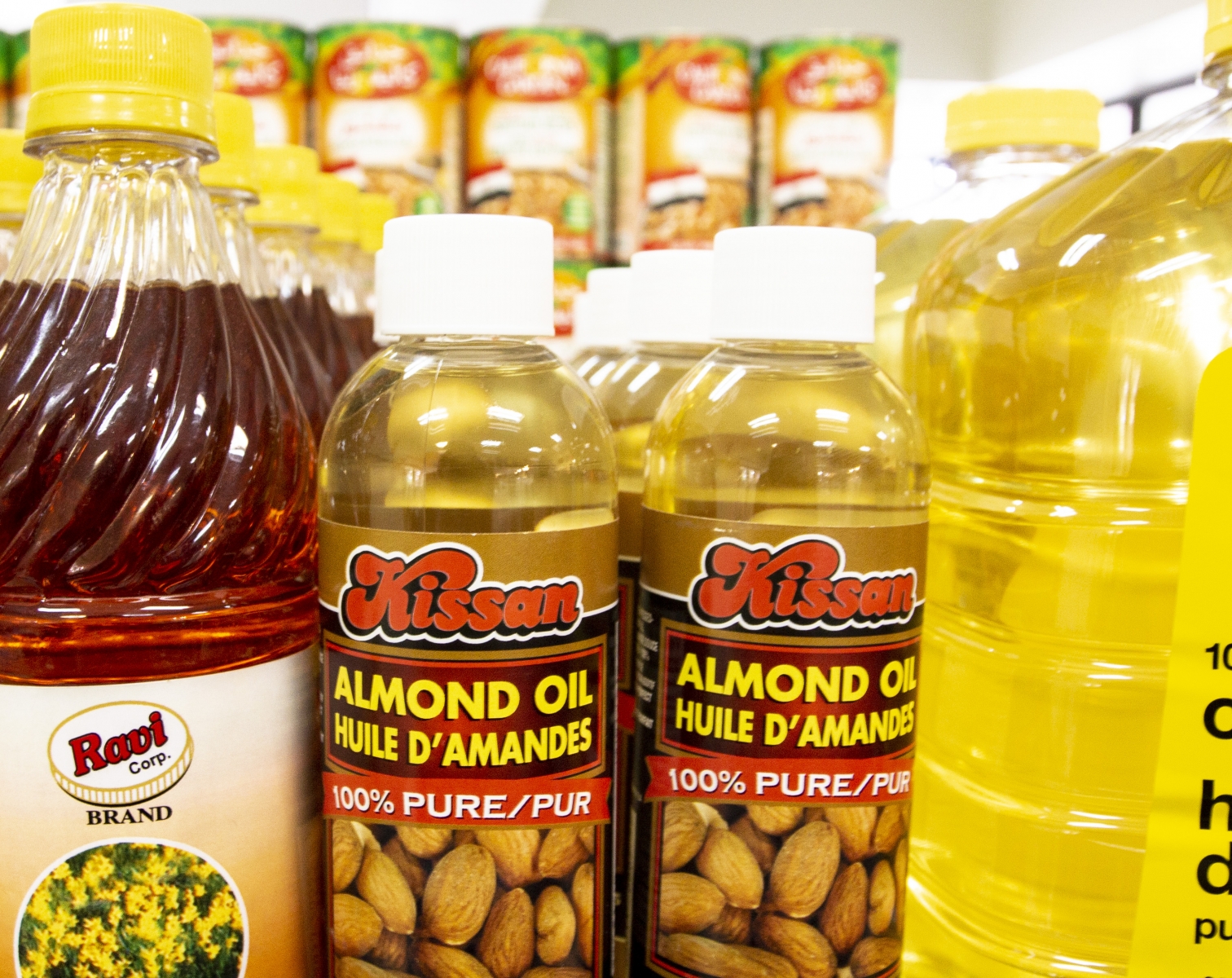 Almond oil ($7) is a multipurpose beauty tool. It can be used on the skin to help with moisture retention, as a massage oil, in the hair as a conditioner, on the body to help prevent stretch marks and even as a natural makeup remover.
Al Shifa honey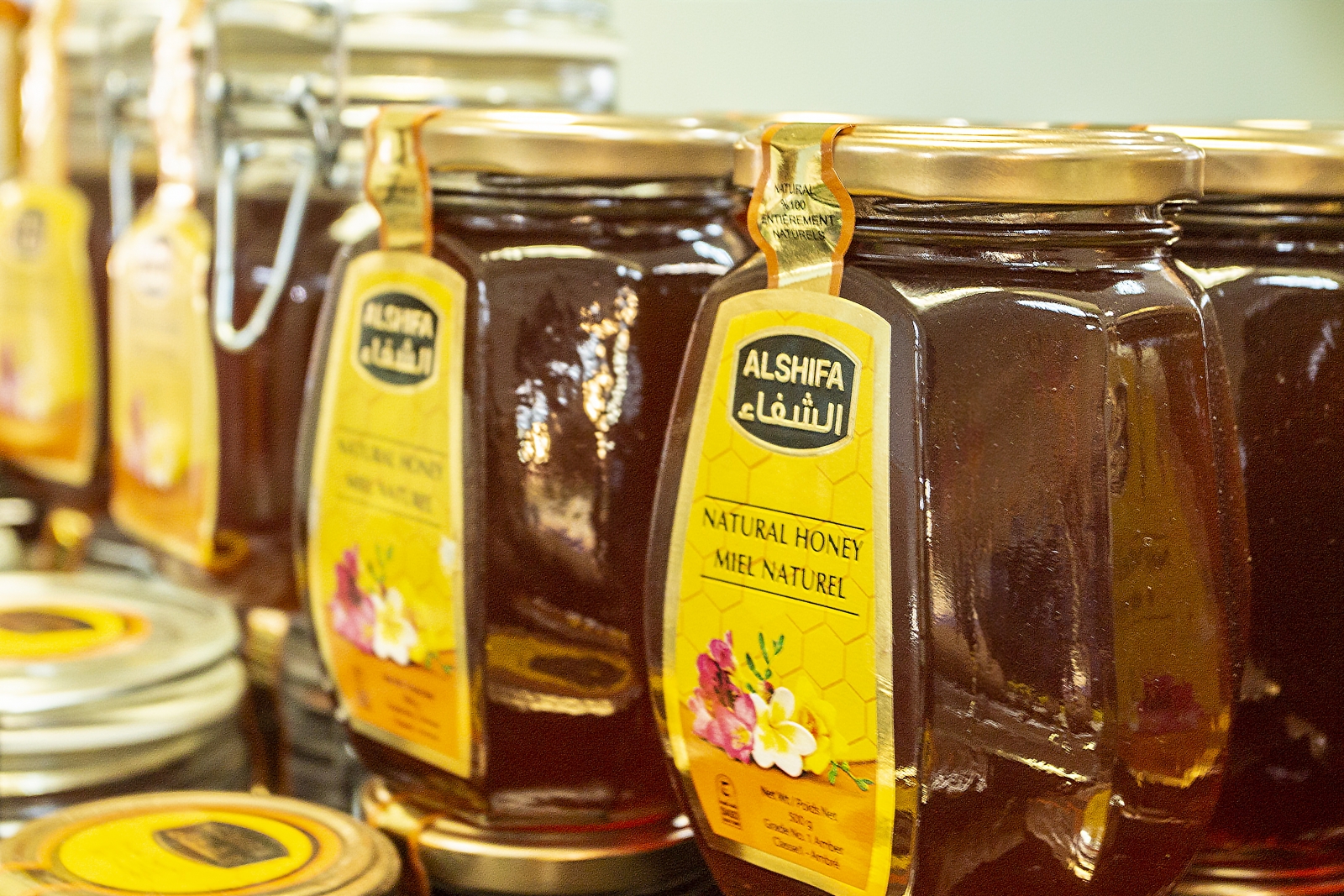 Al Shifa honey ($10) comes from Saudi Arabia and has received the Mark of Quality by the Saudi Arabian Standards Organization.
Saffron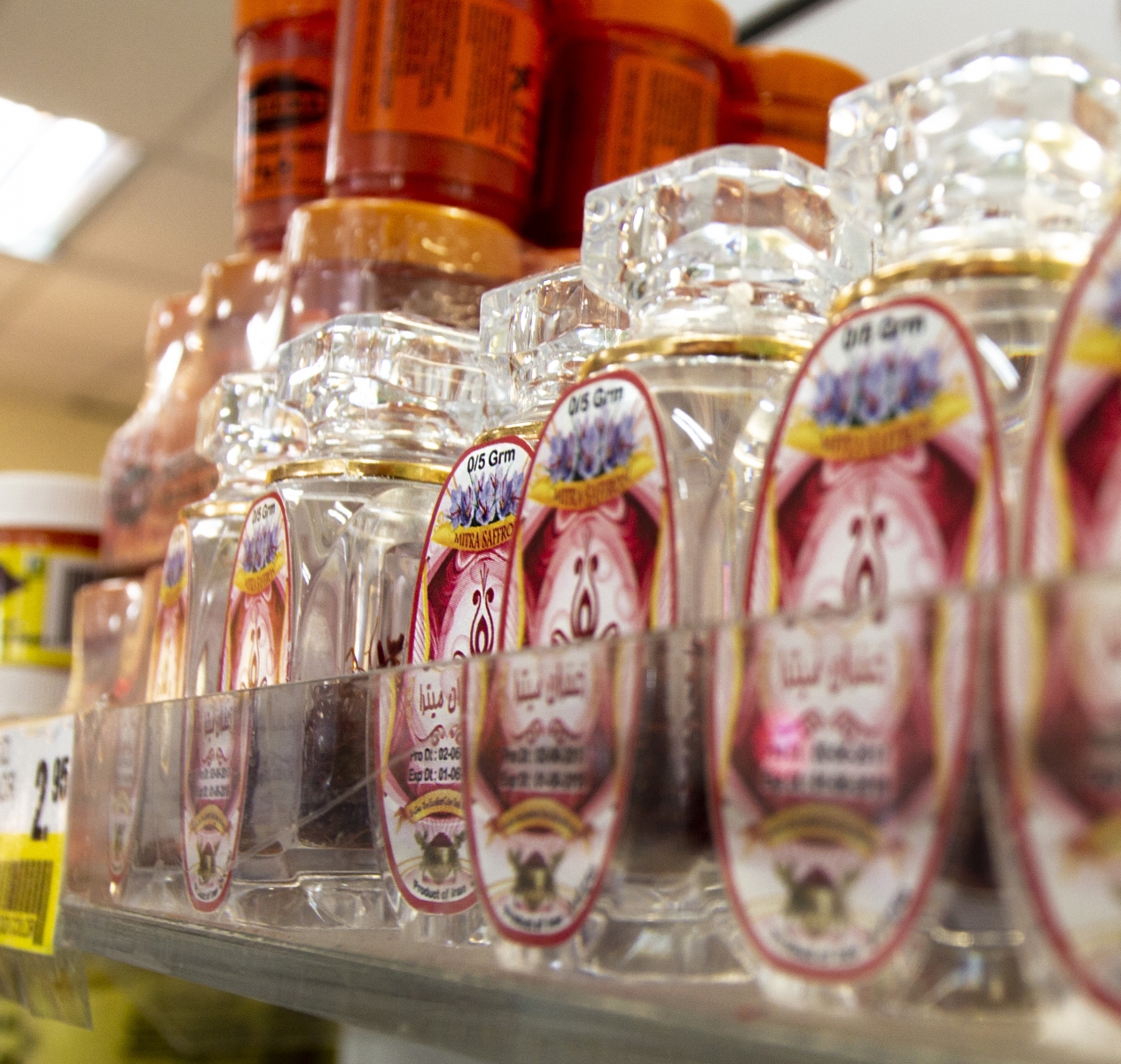 Saffron is known as the most expensive spice in the world due to the extraordinary labour involved with extracting it. Usually sold as whole threads or as a powder, saffron is a powerful seasoning and is amazing in rice dishes ($6).
El Ghar soap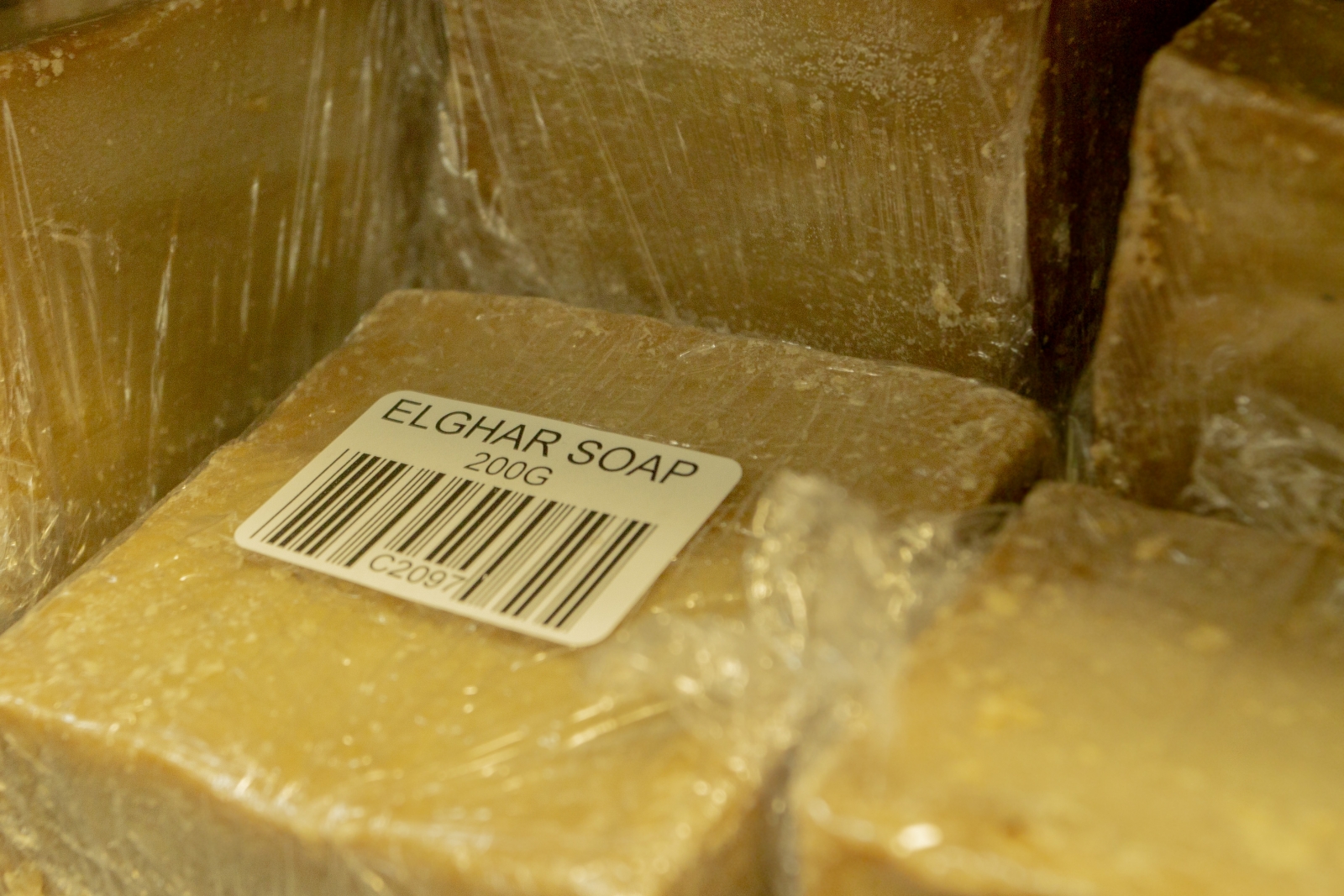 El Ghar soap (also known as Aleppo soap) is made of olive oil, laurel oil and lye ($3). First made in Aleppo, Syria, this hard soap is dried and aged for about seven months before being sold. Because it's all natural and has a long shelf-life, El Ghar soap is making a comeback. The olive oil acts as a moisturizer and the laurel oil as a gentle cleanser which makes it amazing for sensitive skin.
Nile Supermarket, 4002 17 Ave. S.W., 403-244-1909, nilesupermarket.ca