When a trip to France isn't possible, there's now another option to get a taste of those classic brasserie dishes here in Calgary. The newest member of the Teatro family of restaurants, Royale Brasserie has taken over the space once occupied by the relatively short-lived Corbeaux Bakehouse on 17th Avenue S.W. (one half of the old Melrose Cafe and Bar location), bringing French flair to the "dining mile."
Echoes of Corbeaux remain in the tile flooring and some light fixtures, but the bright space is now anchored by a zinc-topped bar that stretches nearly the length of the restaurant and seating – with bistro chairs and banquettes – more neatly filling the space. The glassed-in area that once let Corbeaux patrons watch bread being made has been pushed back to allow for more tables.
Under the guidance of Teatro's corporate chef Dominique Moussu – whose pedigree includes French restaurants Cassis and Suzette as well as the artisan deli L'Epicerie – the menu is filled with a curated collection of classic dishes, from moules frites and escargot to a silken chicken liver pate. (The charcuterie, unsurprisingly, is also incredibly tempting.)
In the kitchen is J.P. Charpentier who moved over from Suzette. Those who don't want to eat entirely French can also find a selection of entrees that cover a few other cuisines, like a lamb curry and pasta puttanesca. The wine list is strong, but don't overlook the selection of cocktails, including an expertly mixed Sidecar.
Sitting down for lunch in the bright and airy space – thanks to a massive skylight – it was easy to forget time and place over a glass of ros and the perfectly cooked pickerel with sauted leeks and mushrooms. Even on Monday, it felt decadent to pretend to be halfway around the world, but without the need to translate.
730 17 Ave. S.W., 403-475-9457, royaleyyc.ca
---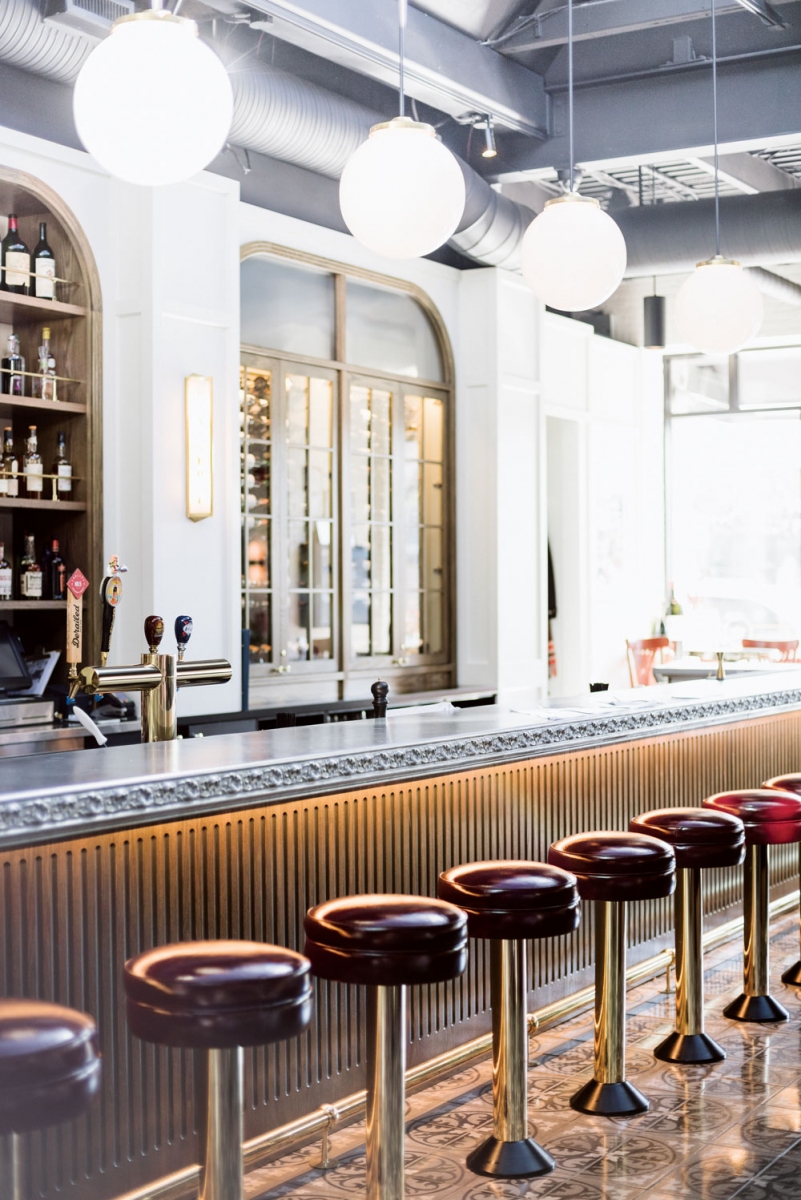 The zinc topped bar at Royale Brasserie.