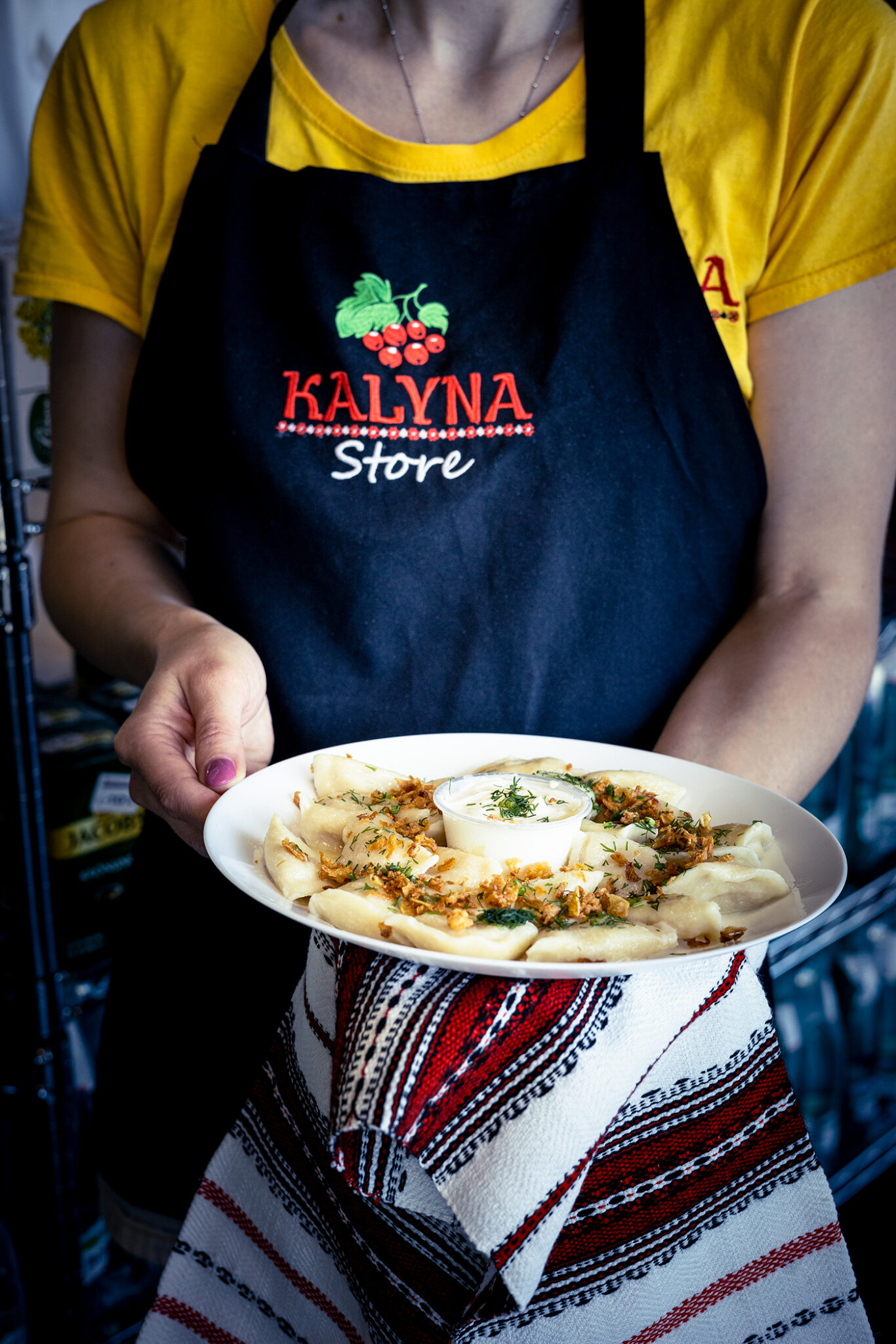 Kalyna's own brand of perogies are like a one-bite trip back to baba's kitchen. Grab a bag or two from the freezers, or, if you'd like to dig in right away, call ahead to order a ready-to-eat plate, along with fried sausages, cabbage rolls and more. Round out the Ukrainian comforts with a sweet treat, such as a cherry or cheese bun.
8, 7400 Macleod Tr. S.E., 403-457-0990, kalynastore.ca
Owner Erin Chromik is famous for her perogy casserole, which consists of savoury, hand-pinched perogies in a rich mushroom-dill sauce. Add some additional braised beef, sauerkraut or cheese perogies to your order for good measure. The name of Chromik's business is inspired by a hot tip from baba: if you stir with the back of the spoon, you don't break the perogy dough.
The perogies here come with all the familiar fillings, as well as untraditional ones like jalapeno. There are gluten-free options, too. Find them frozen at the Ukrainian Fine Foods shop in Manchester, or at Crossroads Market, where you can also buy them hot. If you happen upon one of the shop's two food trucks, try the taco perogies.
540 Cleveland Cres. S.E.; and Crossroads Market, 1235 26 Ave. S.E.; ukrainianfinefoods.com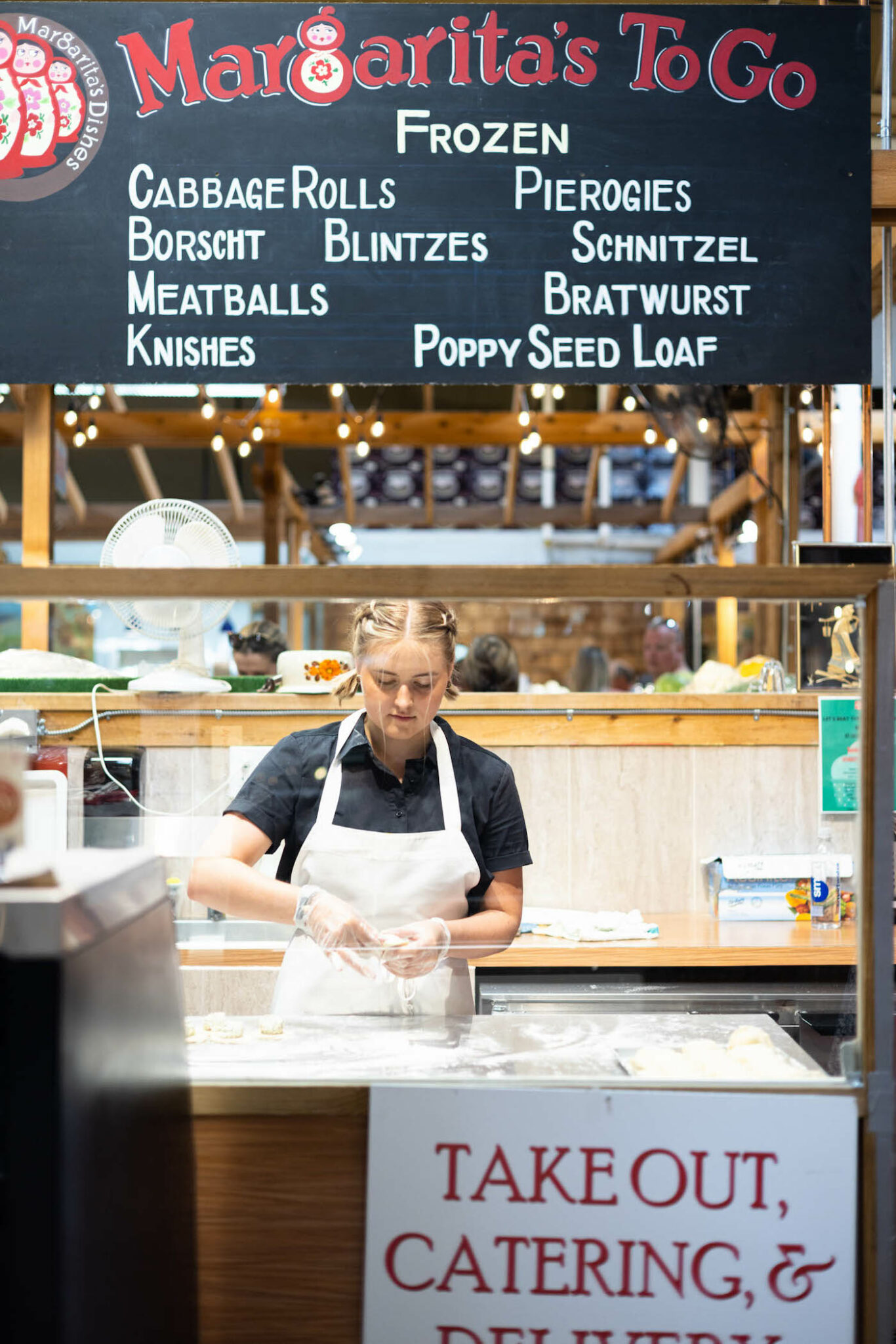 Margarita Korduner came to Canada from Odessa, Ukraine, in 1982 and started serving her delicious food to Calgarians soon after. Currently, you'll find her namesake booth at both Calgary Farmers' Market locations, where the menu offers perogies stuffed with homemade cottage cheese, and other classics like blintz, borscht and cabbage rolls.
Calgary Farmers' Market South, 510 77 Ave. S.E.; and Calgary Farmers' Market West, 25 Greenbriar Dr. N.W.; calgaryfarmersmarket.ca
One of Calgary's first food trucks, Perogy Boyz made perogies a street-food mainstay. The truck keeps it classic with a potato and cheddar perogy, but topping choices include fusion-inspired options, such as Tex-Mex, poutine and huevos rancheros. Frozen perogies, including vegan and gluten-free versions, are also sold online.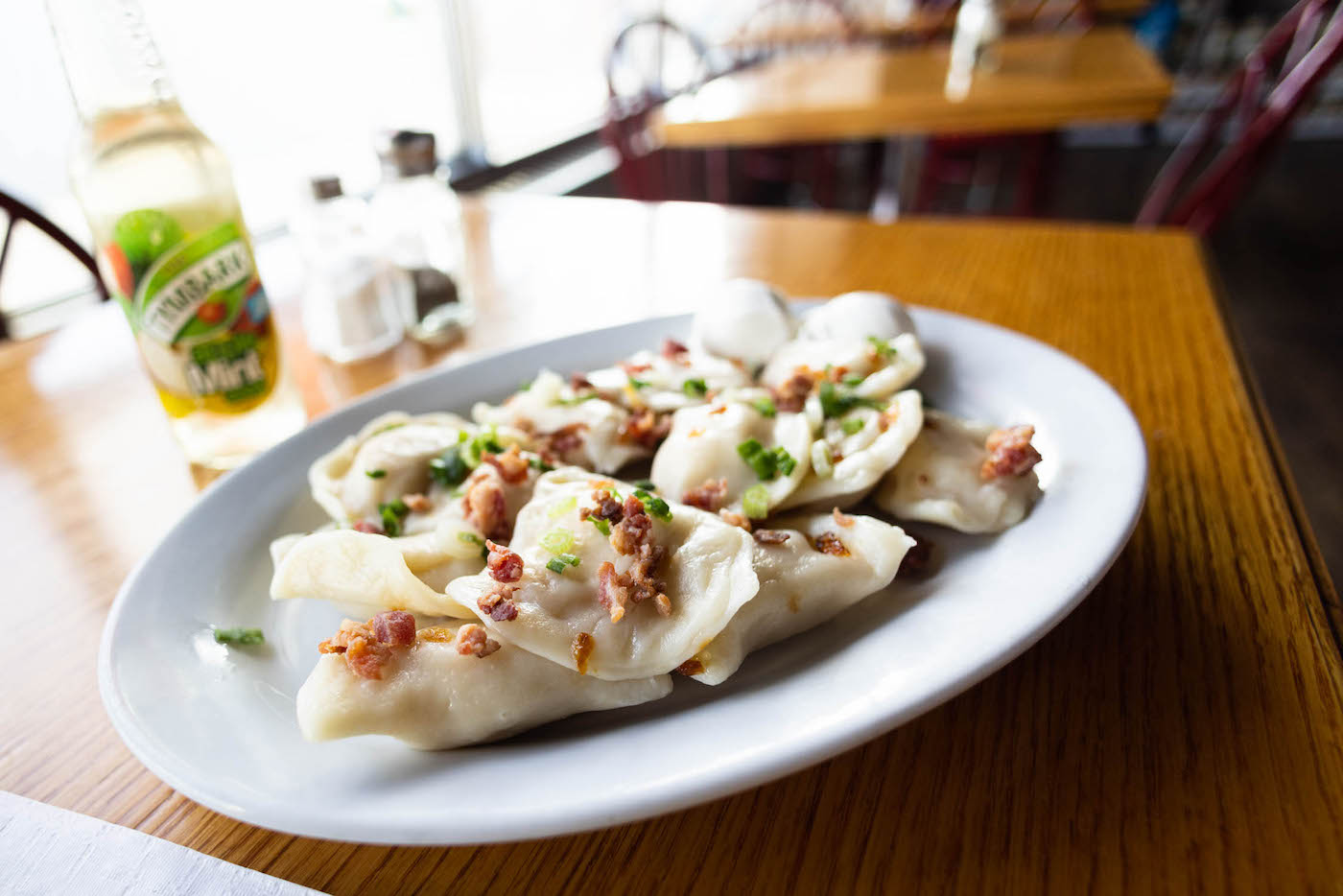 The family behind this restaurant is Polish, but that makes little difference — the subtleties of perogies from Ukraine versus Poland are less about the country and more about the preferences of the person filling them. Here, the hand-pinched perogies come in 10 varieties, including blueberry, sauerkraut and mushroom, and potato and cottage cheese.
1912 37 St. S.W., 403-686-6835, heritagebakeryanddeli.ca