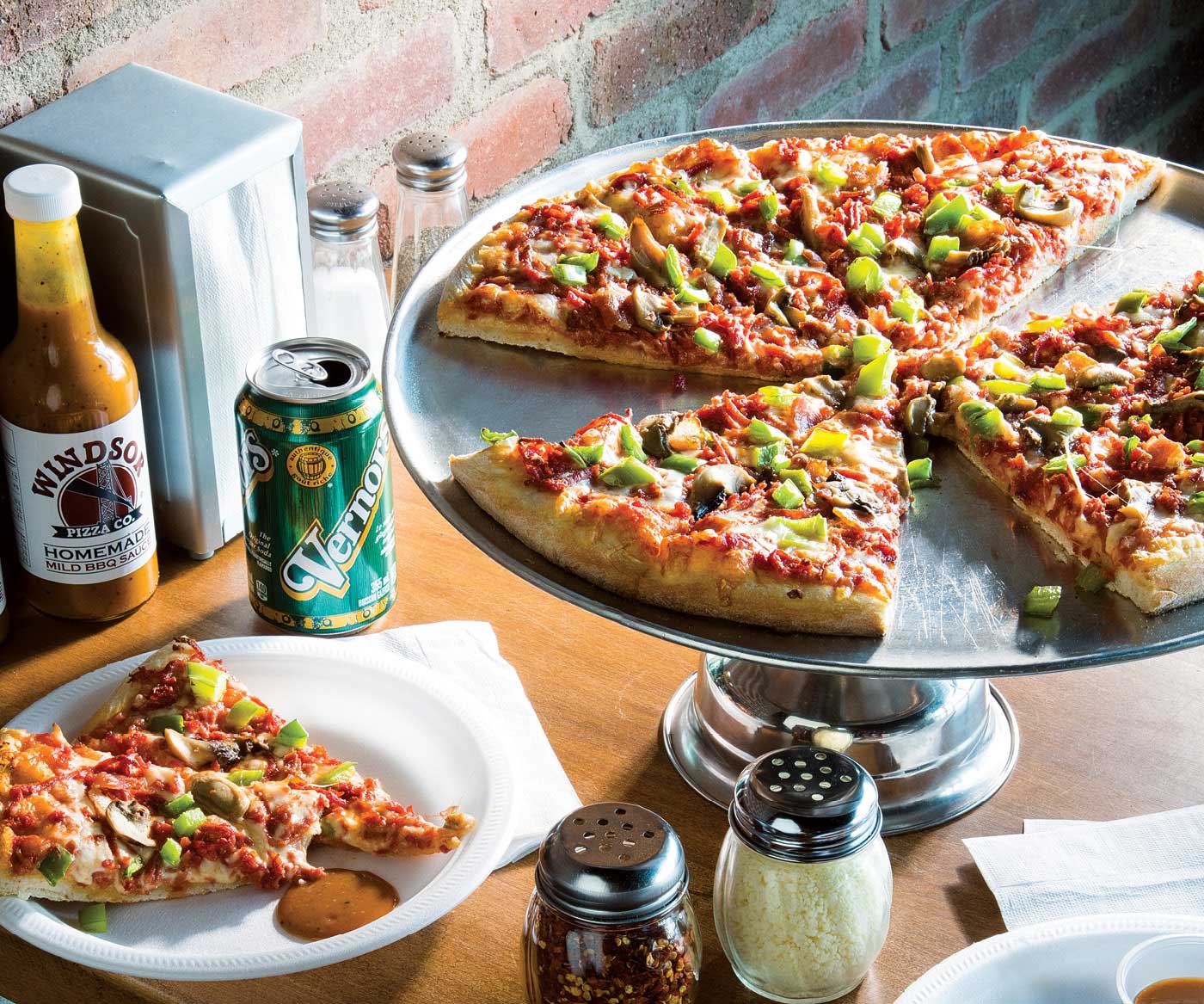 Perhaps the most obscure entry on this list, Windsor-style pizza really comes down to three main characteristics: stone-fired crust, toppings layered over the cheese and, most importantly, shredded meat. Transforming pepperoni from rounds to thin blades ensures no bite is without a taste of the star ingredient. In addition to traditional offerings like the Windsor classic with shredded pepperoni, green pepper, bacon and canned mushrooms and creative offerings like the border pizza (made half-Canadian and half-American style), Windsor Pizza Co. makes its own barbecue sauce for sale by the bottle.
6, 10822 50 St. S.E., 587-471-5800, windsorpizzaco.com
Other Oddball Pies
Tenshi Sushi
There's only one "pizza" on the menu at Tenshi but it's unusual enough to warrant inclusion here. The Sushi Pizza uses deep-fried sushi rice in place of a crust and then packs on salmon, scallops, tobiko, avocado and a special sauce. Don't tell Nonna, but you can also try sushi pizza at Point Sushi.
304 10 St. N.W., 403-457-0370
This Mount Pleasant restaurant could have been included elsewhere on the list for its creative Greek-inspired and thin-crust pizzas, but it is best suited for this category because of its Asian-fusion pies. The Bruce Lee features teriyaki chicken, red onion, pineapple, mozzarella, sesame seeds and green onion, while the Thai Coconut Curry is truly offbeat with coconut curry sauce, cilantro, chicken, roasted red pepper, red onion, coconut flakes and mozzarella.
2620 4 St. N.W., 403-984-3474, 4thspot.com
Avenue's writers and editors are occasionally invited to eat at local restaurants as a guest, including some of the spots in this story. Neither complementary meals nor advertising are required for coverage in Avenue. Neither companies that advertise nor those that provide other incentives are promised editorial coverage, nor do they have the opportunity to review or approve stories before publication.