There's a new plant-based restaurant staking a claim on the veggie-centric segment of Calgary's dining scene. Serving "Canadiana" cuisine with global influences from South Asia, the Middle East and Europe, The Allium offers an intriguing mix of flavours and textures that toe the line between rustic comfort food and adventurous "casual fine-dining."
Much of what The Allium creates is sourced from local producers and distributors like YYC Growers and Galimax Trading, meaning ingredients reflect the regional landscape but are interpreted through global spices, cheeses and other accoutrements. Both its small and large plates feature familiar culinary structures reinterpreted in surprising ways. For example, guests may start with a Caesar salad made with vegan dressing and crunchy bok choy before moving onto a stew-style mulligatawny dish that keeps curry at the centre of its flavour but skews towards stew texture with hearty pakora and an assortment of pulses and legumes.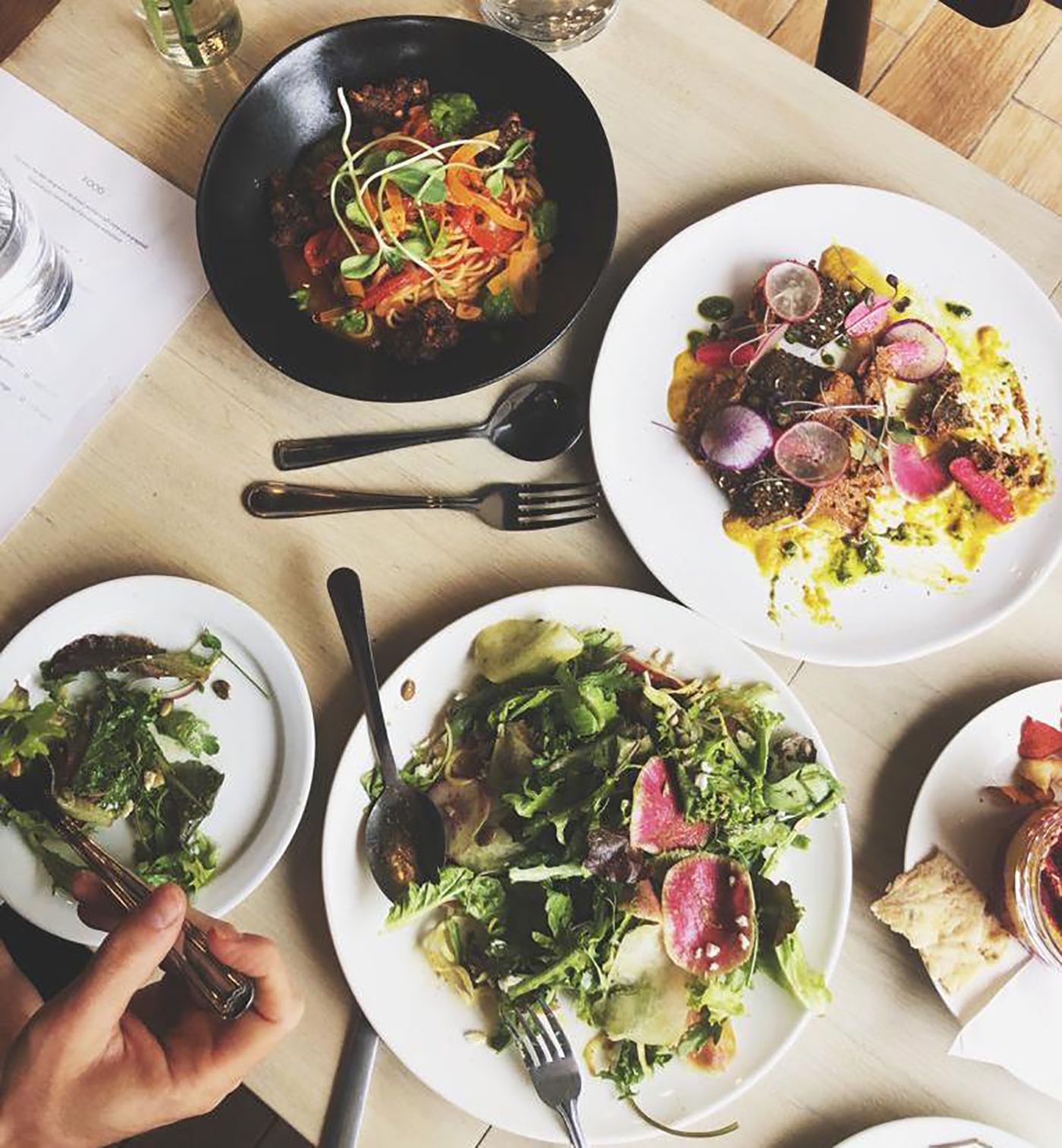 The creativity displayed on the menu can be credited in part to The Allium's uncommon style of operations. It is a worker cooperative, meaning there are no managers or employees, only owners. All owners (also referred to as members) buy in at an equal stake and earn a guaranteed hourly wage, with any surplus profit at the end of the fiscal year being divided up proportionate to hours worked. It also means that even though each owner has their own skillset and primary contribution, equitable collaboration is at the heart of everything the team does.
Not all diners have a vested interest in the inner workings of the restaurant industry, but the ideology behind The Allium is relevant to the end product that winds up at each table during service. Food is, after all, rooted in the culture of the people who make it.
The idea for The Allium came when two of its owners, Jared and Laura Blustein, were traveling through Mexico while living out of their van. Jared had been itching to start a worker cooperative after completing a Masters degree in sociology and Laura pointed out that he could use his extensive restaurant experience to do just that. He was hesitant at first, to say the least.
"Restaurant ownership was nothing I ever wanted to do or had any desire for, because helping my sister run The Acorn in Vancouver, I saw how much work it takes to be a restauranteur. It is all consuming," he says. "[But] I really wanted to show a functioning model of an alternative economy."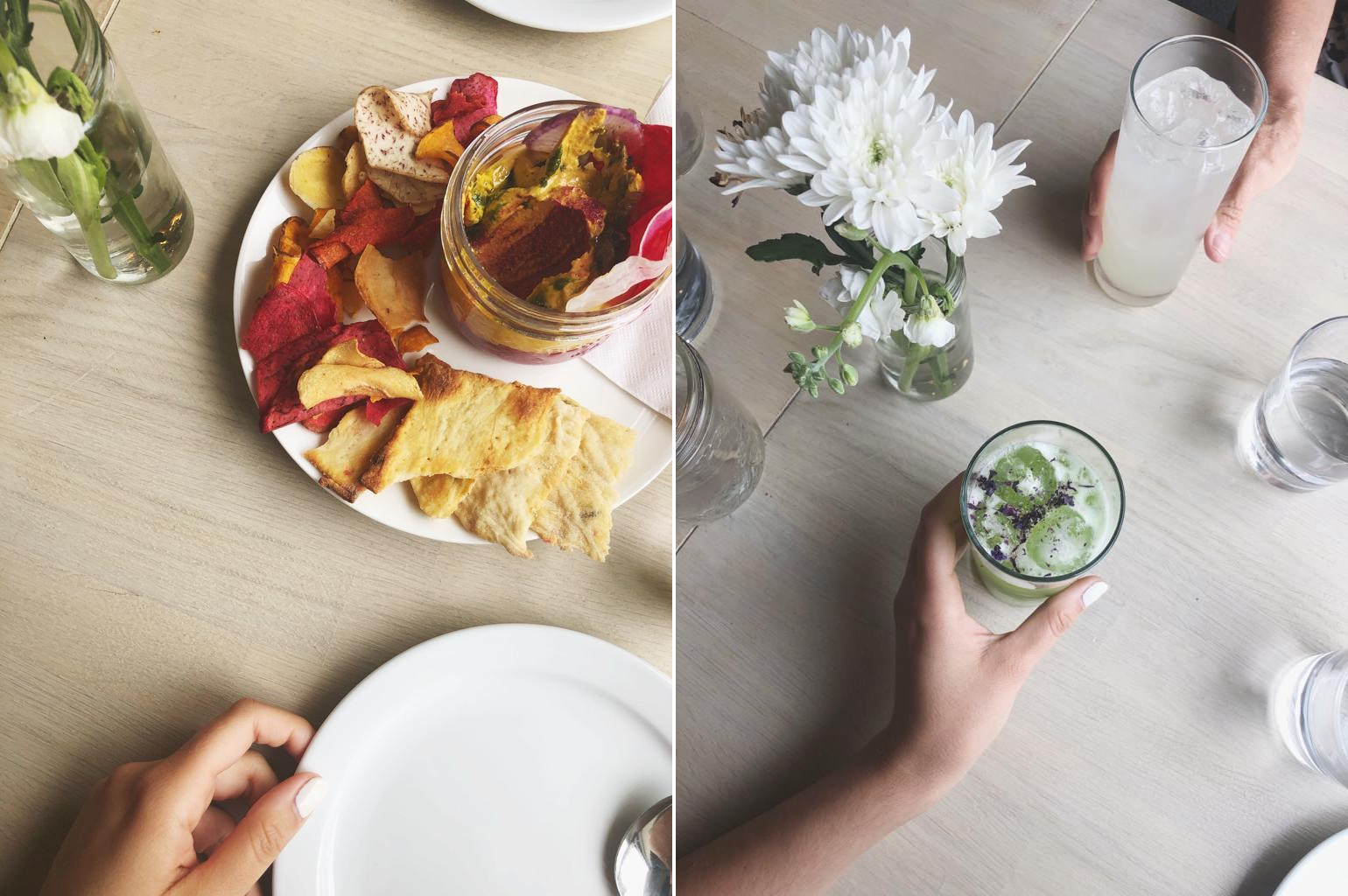 After completing a business training program through Momentum, a "change-making organization that acts as a bridge by taking an economic approach to poverty reduction and adding a social perspective to economic development initiatives," he believed even more strongly that the worker cooperative model could address the issues that deterred him from the demanding nature of the restaurant industry. By putting together a team of likeminded individuals with the diverse skillset to disperse the massive pressures of entrepreneurship into manageable chunks, he was able to open a restaurant that was both attainable for working-class owners and reflected his personal values.
Whether the principles behind The Allium resonate with diners or not, Blustein says he thinks they'll be won over by the dining experience itself.
"The more invested a person is in the space, the harder they work in it. [All] of us to have been in and out every day, working long hours and doing it with a smile on our faces, and that's something I haven't experienced in any other work environment."
The Allium, 211A 12 Ave. S.W., theallium.ca