Arminé Tatosian, an interior designer by trade, transported her own personal aesthetic of eclectic modernism all the way from Toronto to a new-build condo in Inglewood, just steps from the river pathways.
In Toronto she owned a decor and design shop called AT Design Group that was frequented and featured by Sarah Richardson, the editors of House & Home, Brian Gluckstein and many others. Now enjoying her life as a Calgarian, Tatosian works on design and strategy at DADE LOFT in Inglewood with owners Greg Fraser and Darcy Lundgren. A gracious hostess, she is also gaining a following on Instagram (@atarmine) of people interested in seeing her inventive tablescapes and parties.
Her gold-touched Inglewood condo, that she shares with her partner Dave Penn, is a self-proclaimed work-in-progress as she discovers new inspiration each and every where she goes.
How would you describe your design philosophy?
I am very particular about good design but I also think that where you live should represent your personality. I think your home should look lived in, not overly decorated. It should have all the things that you really enjoy and want to be surrounded by. I don't like the "cookie-cutter decorating" where you immediately recognize a designer's work. It needs to be more personalized than that.
What is your favourite room in your home?
I love entertaining so my living/dining room is definitely a favourite but my front entrance is my greatest love. I think when you walk into a space it should give you a glimpse at the rest of the home and a sense of the people who live there. That first impression at the front entrance is extremely important.
What is your most treasured item and where is it from?
It is the Darcy Lundgren piece in our office that he gifted me. I treasure it very much.
What is your favourite decor find?
My gold concave mirror that I found at an antique show. It actually reflects the green and blue of the river banks. It isn't contemporary, but still somehow works in the space.
Where do you look for inspiration for dcor?
I look everywhere, mostly from nature. We're so bombarded with information these days with the Internet, with social media we're constantly being challenged. We see thousands of images every day. I think we get so tired and bored now and are constantly wanting change to make things interesting. I'm constantly evolving.
What is your favourite thing about living in your home?
I love being so close to the city. It is bright and airy and actually quite private; we hardly ever run into anyone around here. I love being so close to the river and I love seeing the glittering of the water.
Where do you like to shop for home decor and design locally?
My two favourite shops are DADE LOFT and Modern Duke. I am really into gold and both shops carry a lot of gold accessories that I love. I also love Anthropologie for cute finds.
Did you encounter any sort of decor challenge when you moved in?
Space. My kitchen is very small and doesn't have enough cabinets for all of my dishes and glasses and I also cannot reach the top shelves! I am figuring out some storage solutions soon including a floating shelf on the backsplash wall.
What is your favourite view from your home?
Looking at the river.
If you were to move, what would your next home be?
I actually love the two-story townhouses that are in this building. I've already started planning how I would decorate it. But really, I'd love for Darcy Lundgren to design me a new home. With a really nice pantry for all my dishes.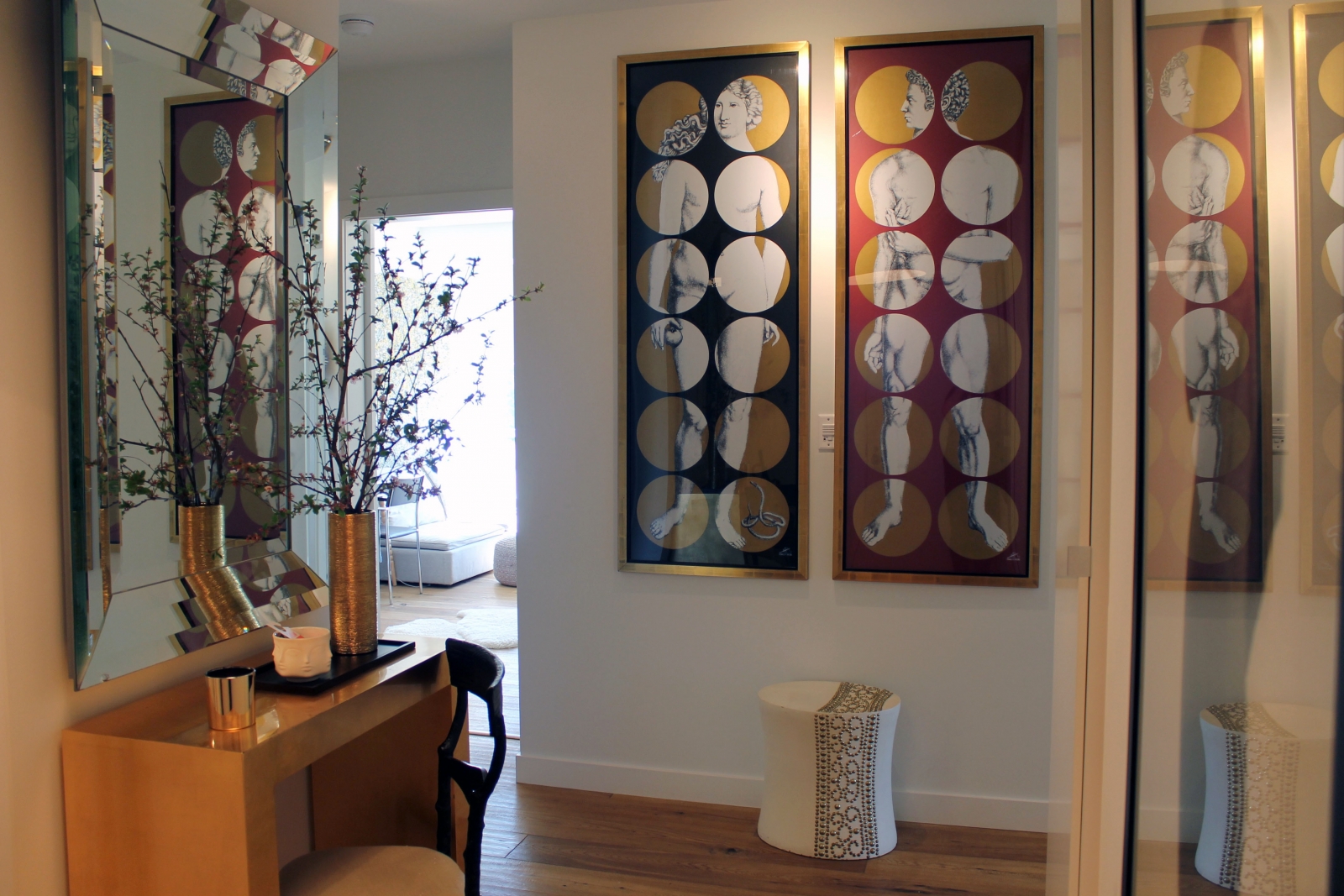 Not common in condos, Armin Tatosian's front entrance is spacious and bright with plenty of reflection. Visitors immediately get a sense of the home with the bold Fornasetti Adam & Eve prints on the wall.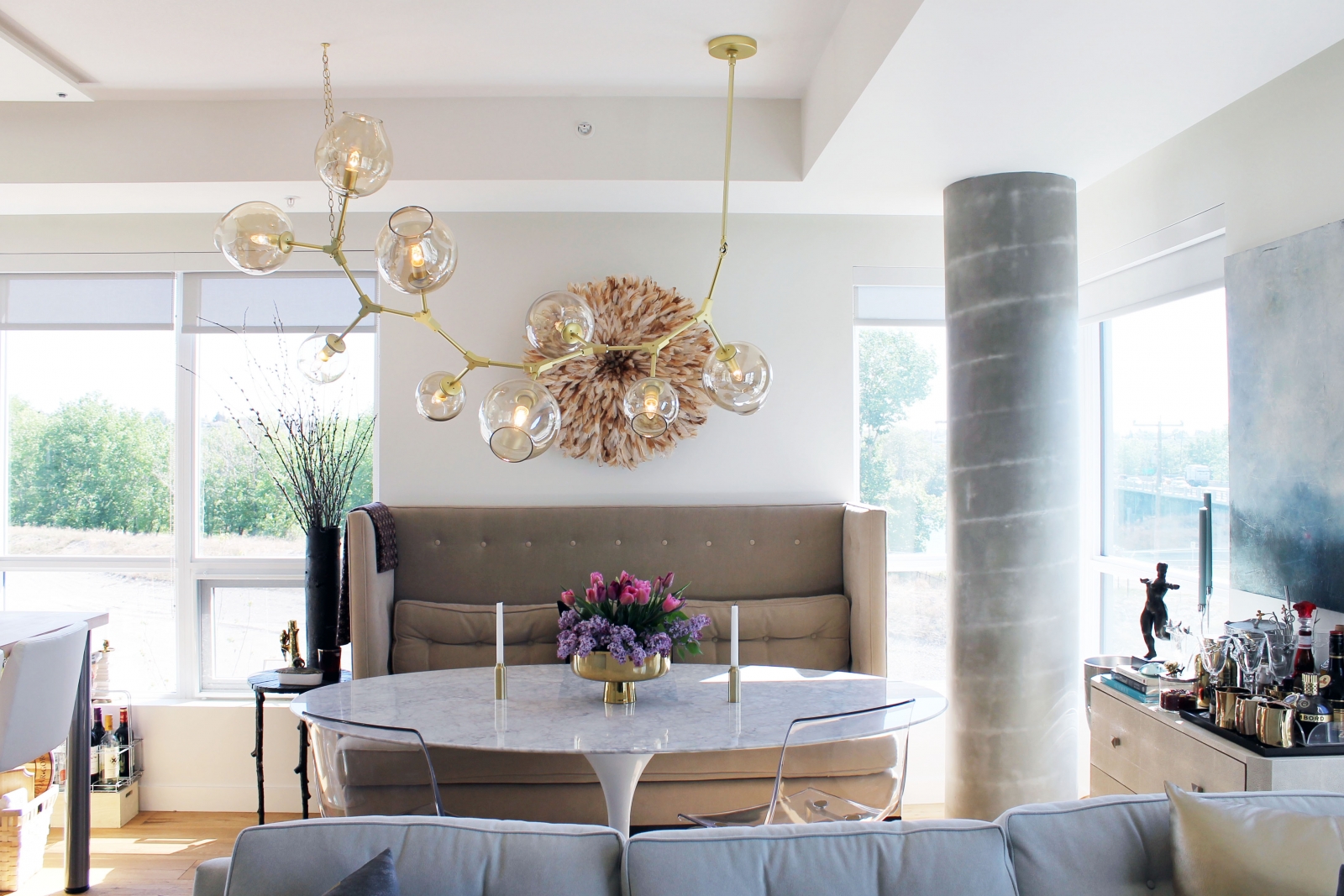 The dining area is a bright, light-filled spaced with plenty of gold accents. The gold is juxtaposed against the organic textures of the concrete pillar and oval marble table.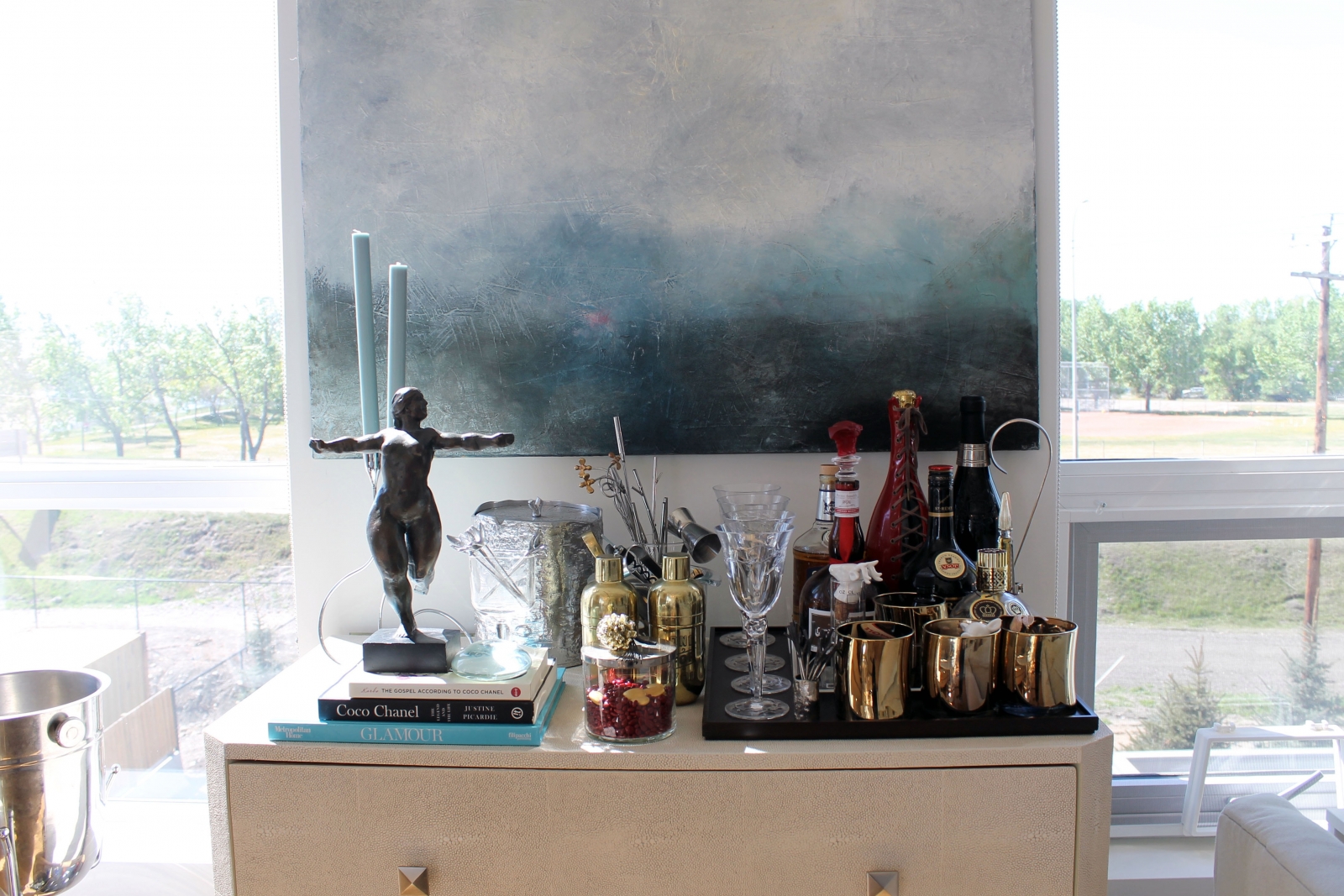 A fabulous nude sculpture flanks Tatosian's fully stocked bar, just waiting for company.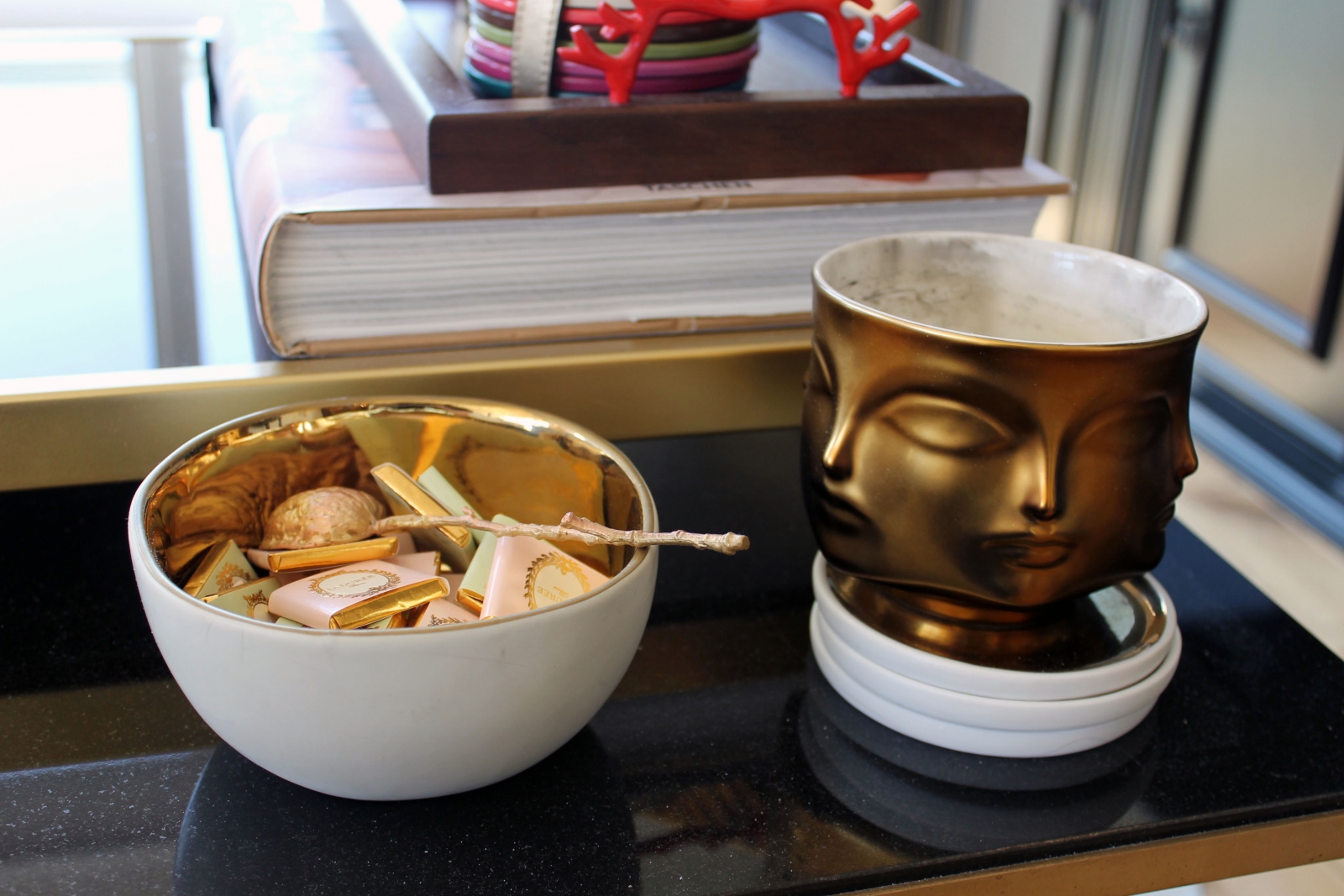 Tatosian's unique gold-filled home is full of surprising details around every corner.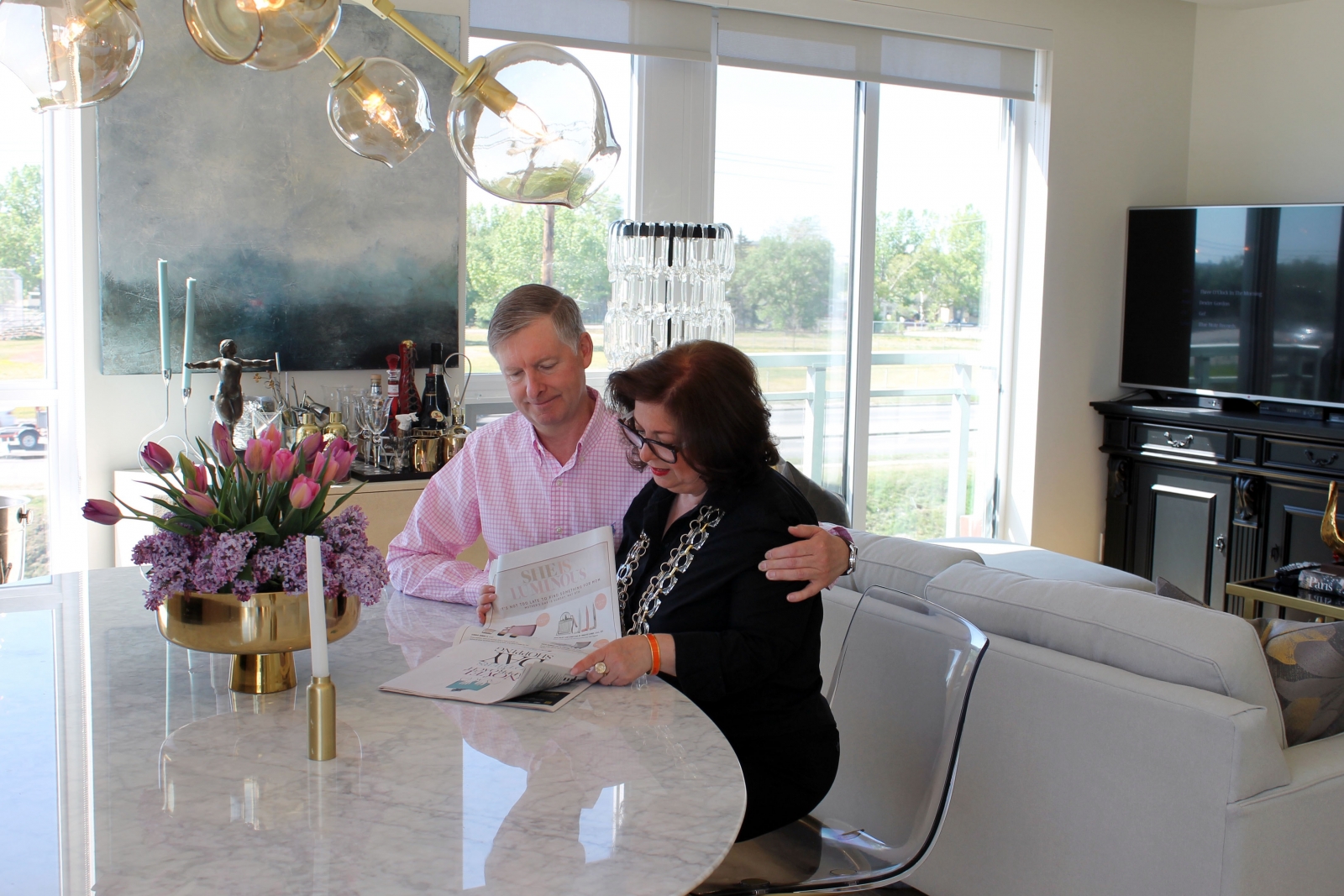 Tatosian and her partner Dave Penn have transformed their contemporary Inglewood condo into an art-filled, glamourous space that reflects their personal style.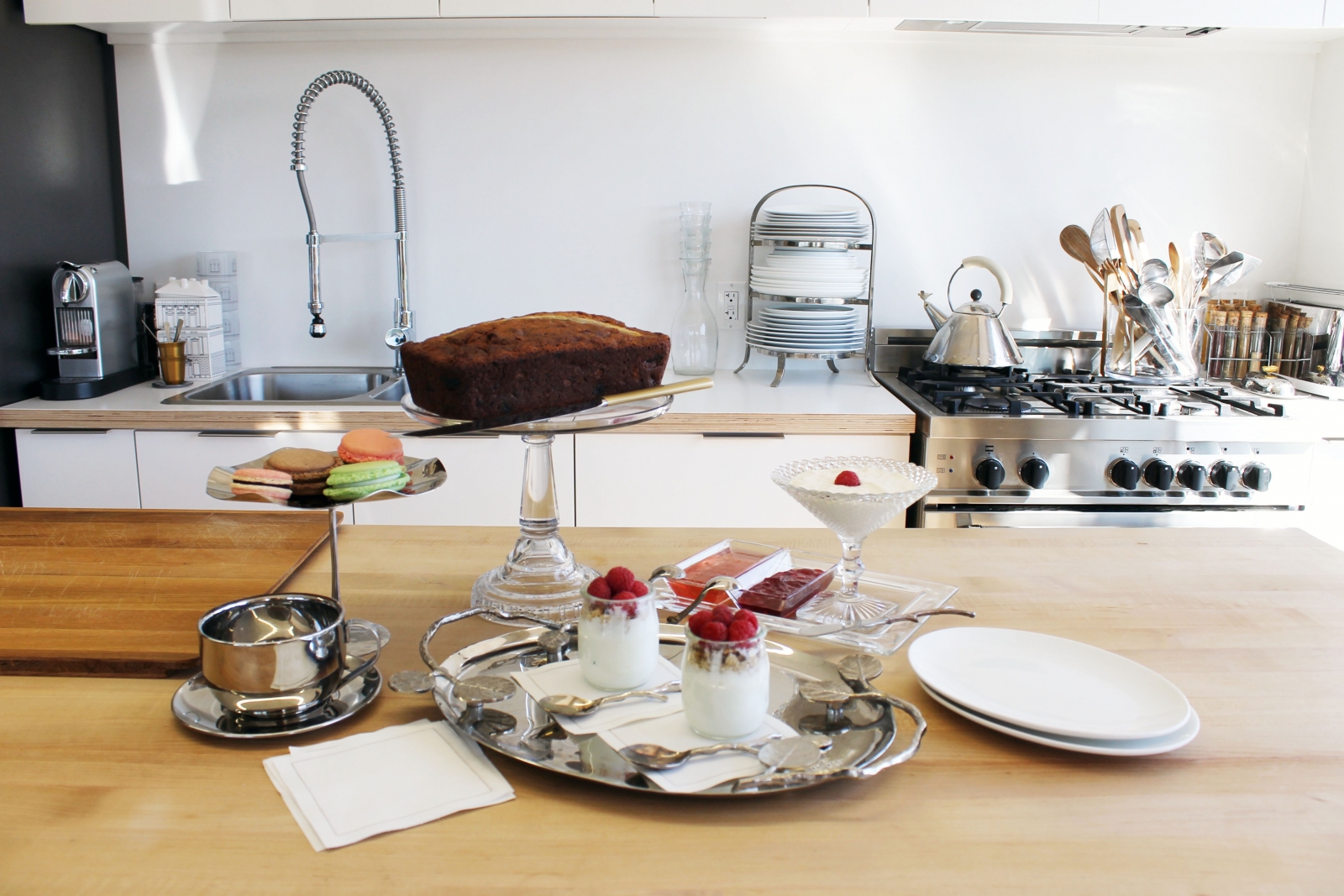 Entertaining is one of Tatosian's favourite things to do. She puts out a beautiful spread of delightful treats served on her eclectic collection of plates and serving platters every time she has company over.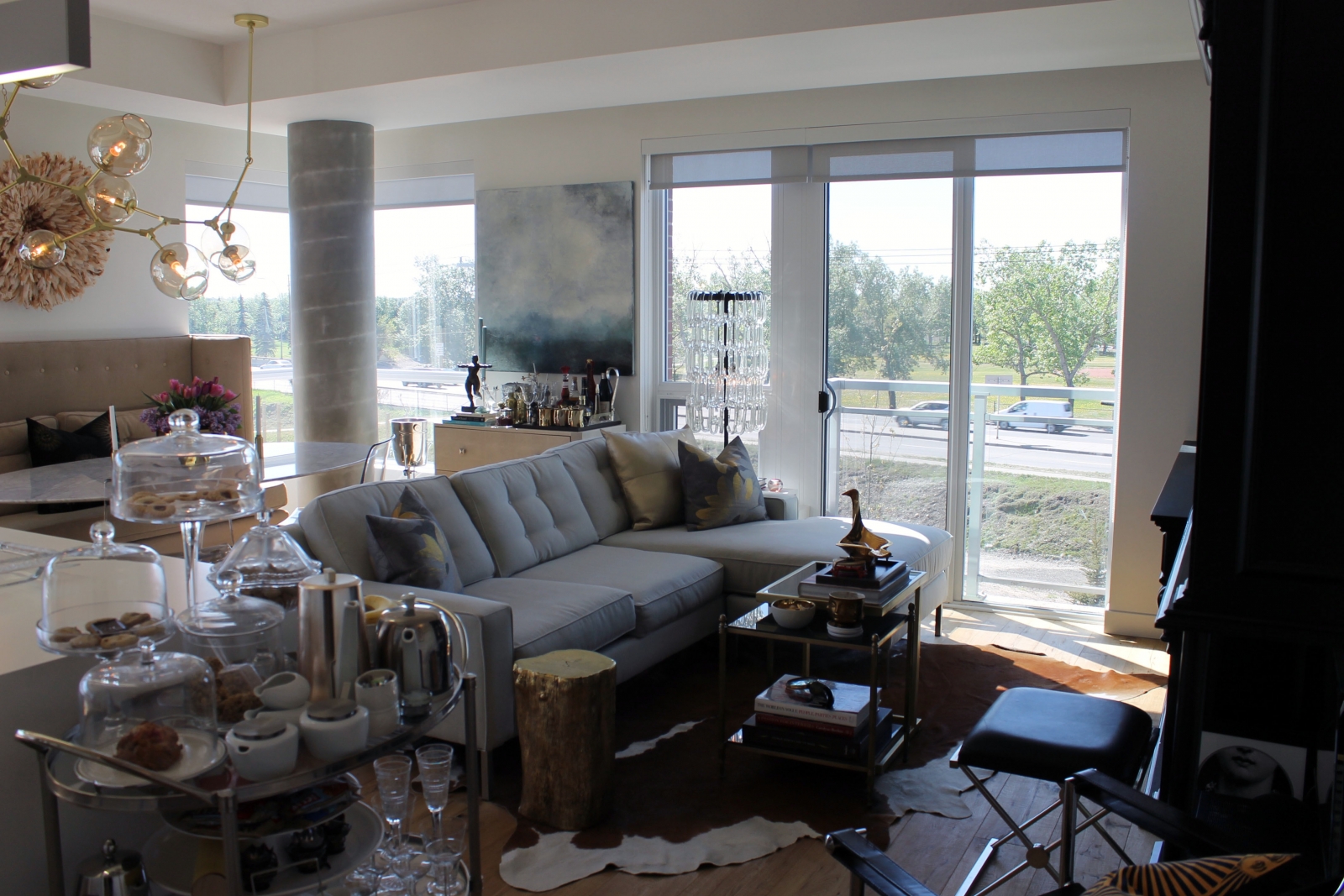 The living room is a cozy spot where Tatosian and Penn can unwind at the end of a long day.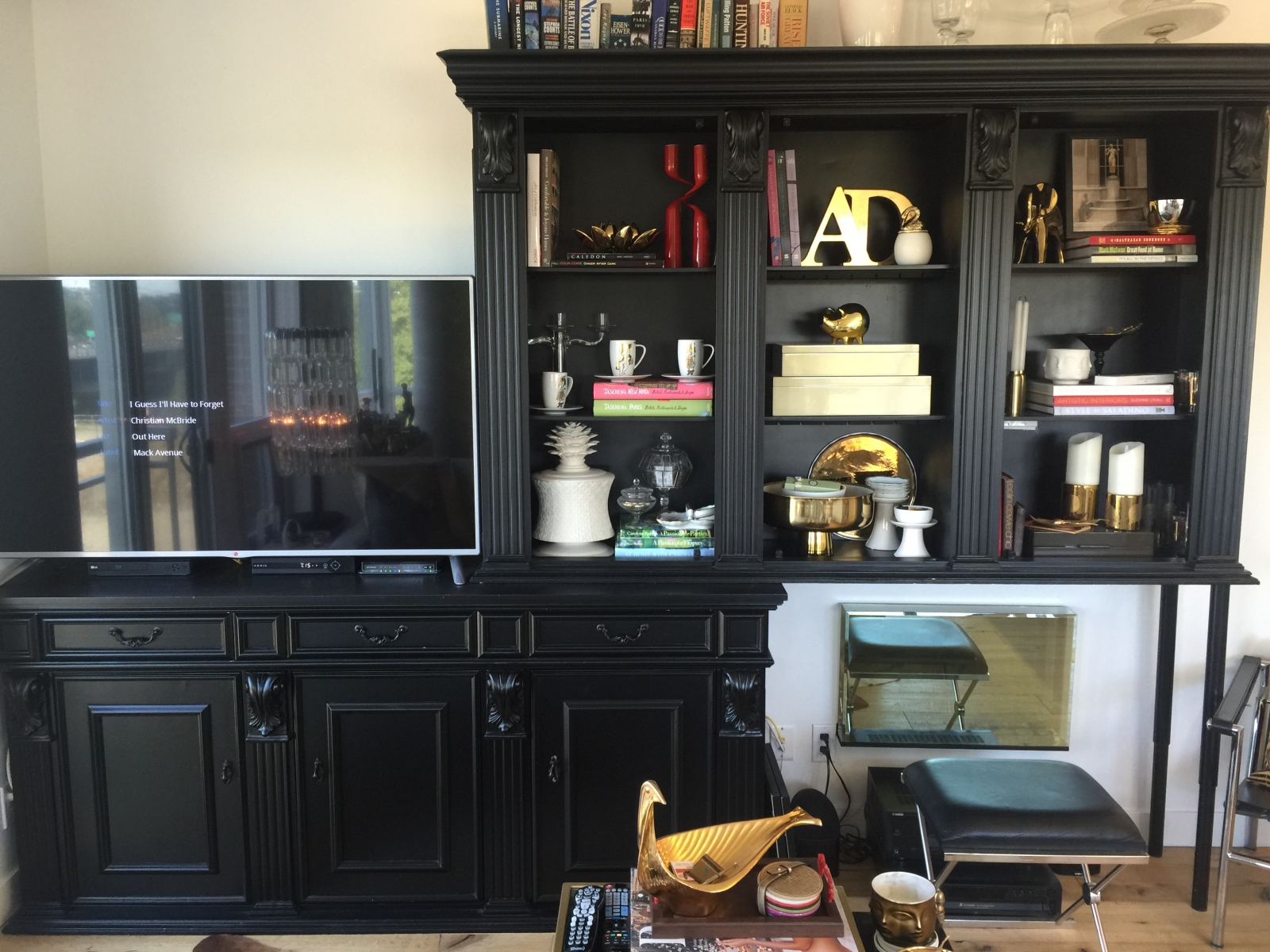 Tatosian had this striking bureau altered to make room for her television. The black finish is the perfect backdrop for her gold and white treasures.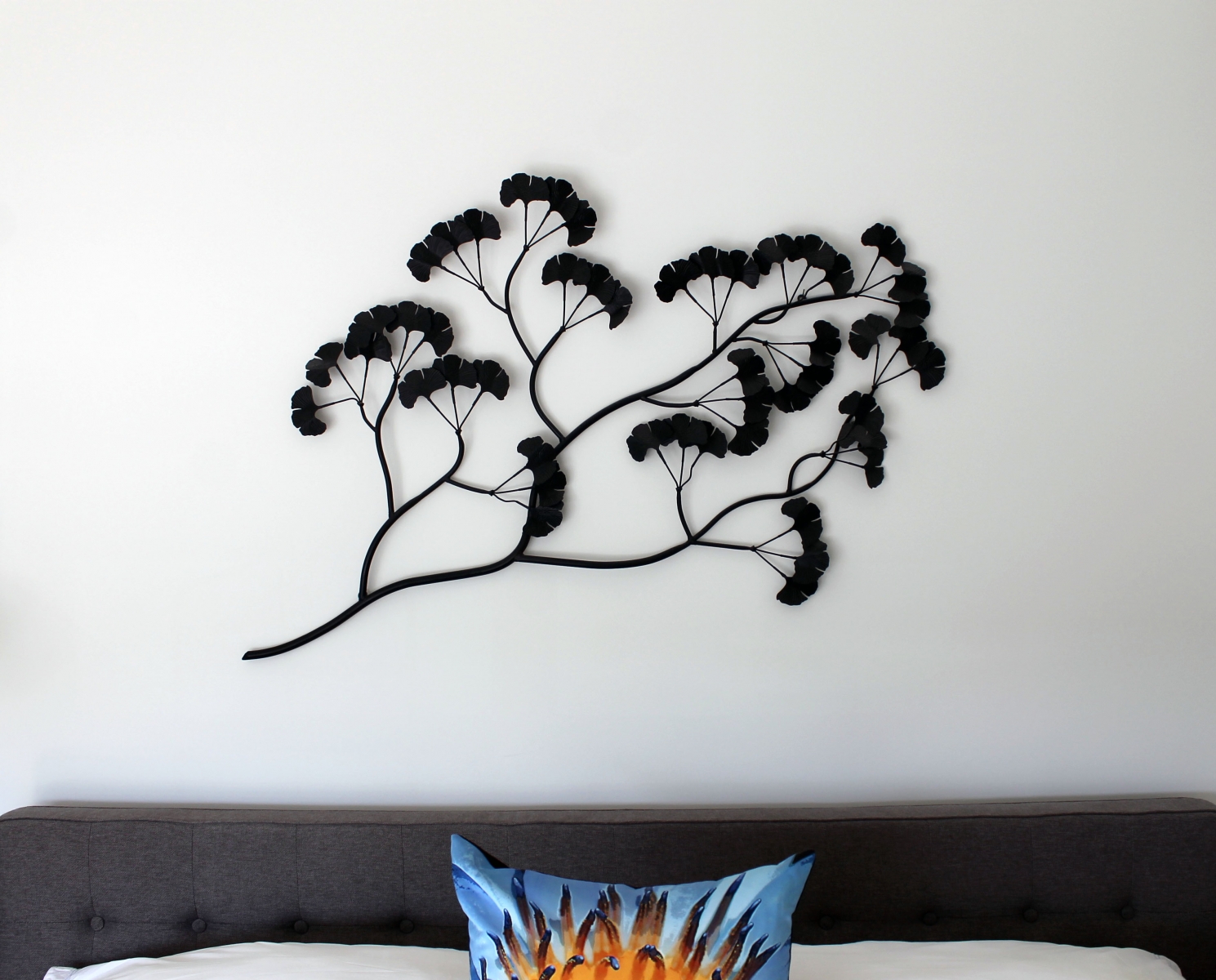 The simple and airy bedroom is completed by a bold mid-century-modern-style wall hanging.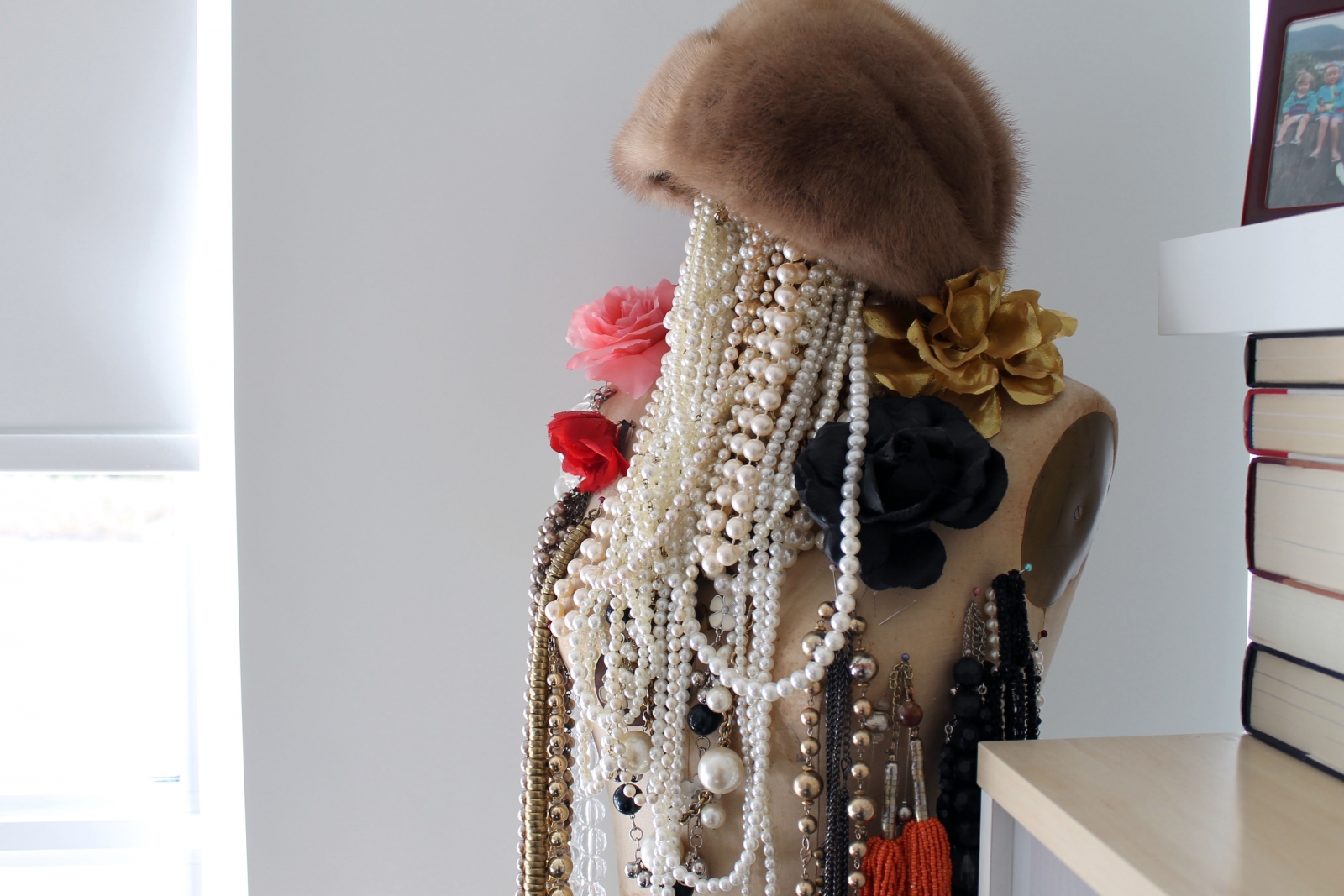 This mannequin, adorned with Tatosian's collection of vintage baubles and jewels, adds a feminine vibe to the bedroom.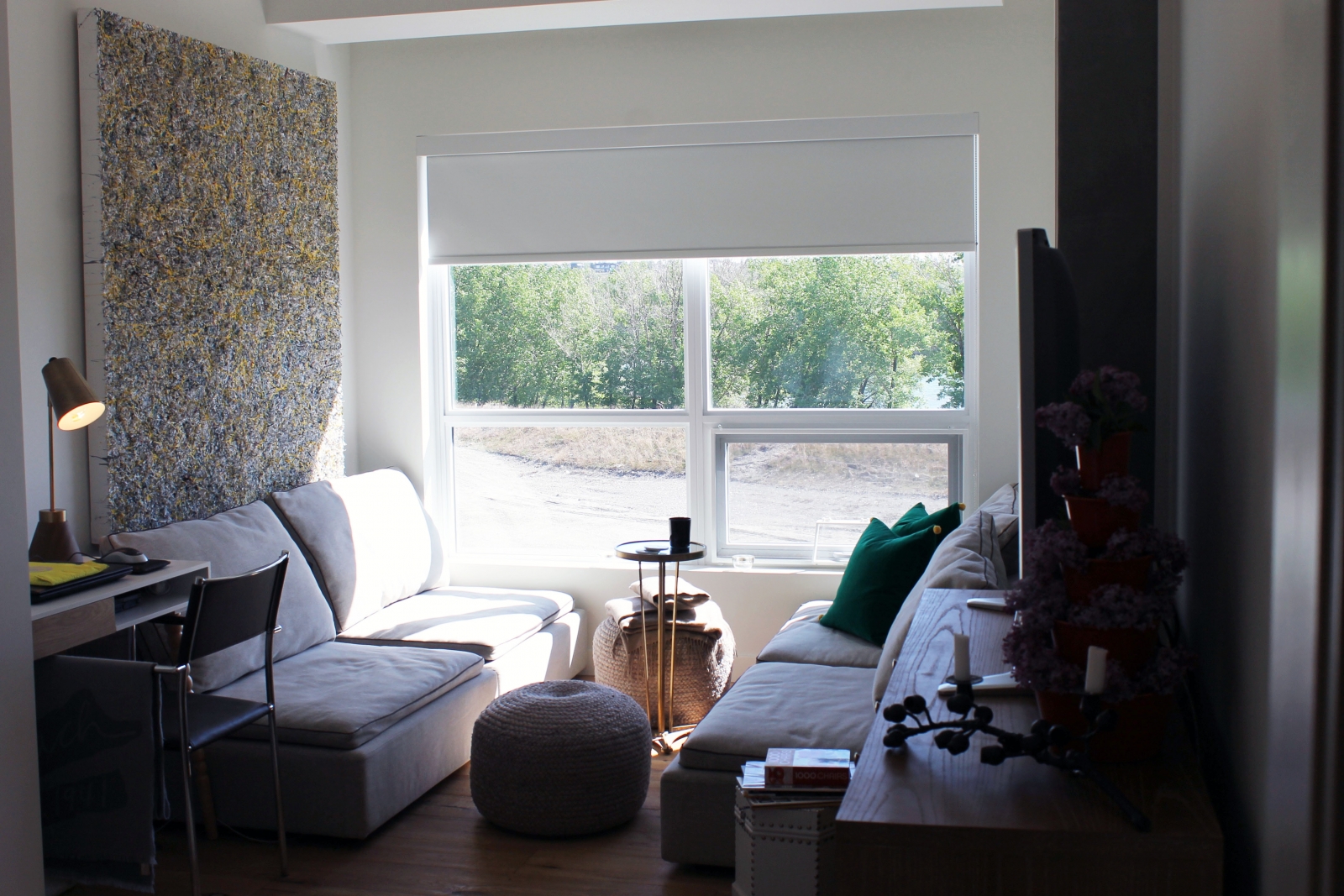 The office doubles as a spare room when family and friends come to stay. It also houses Tatosian's favourite possession: a Darcy Lundgren work of art.