At Home With Suzanne Tetrault
How this creative Calgarian transformed her 485-square-foot apartment on the cheap
By Jennifer Friesen
Suzanne Tetrault in her Bridgeland apartment
Jennifer Friesen
Suzanne Tetrault is many things: an interior designer, a photographer and a self-proclaimed art hoarder. Since moving from her massive childhood home in Southwood, a restored farmhouse built in 1912, to a 485-square-foot Bridgeland fiveplex, she's acquired a lot of new art and has had to find some creative ways to display it all. With handpicked paintings and accessories from Tetrault's travels across the world, this small rental packs a lot of personality.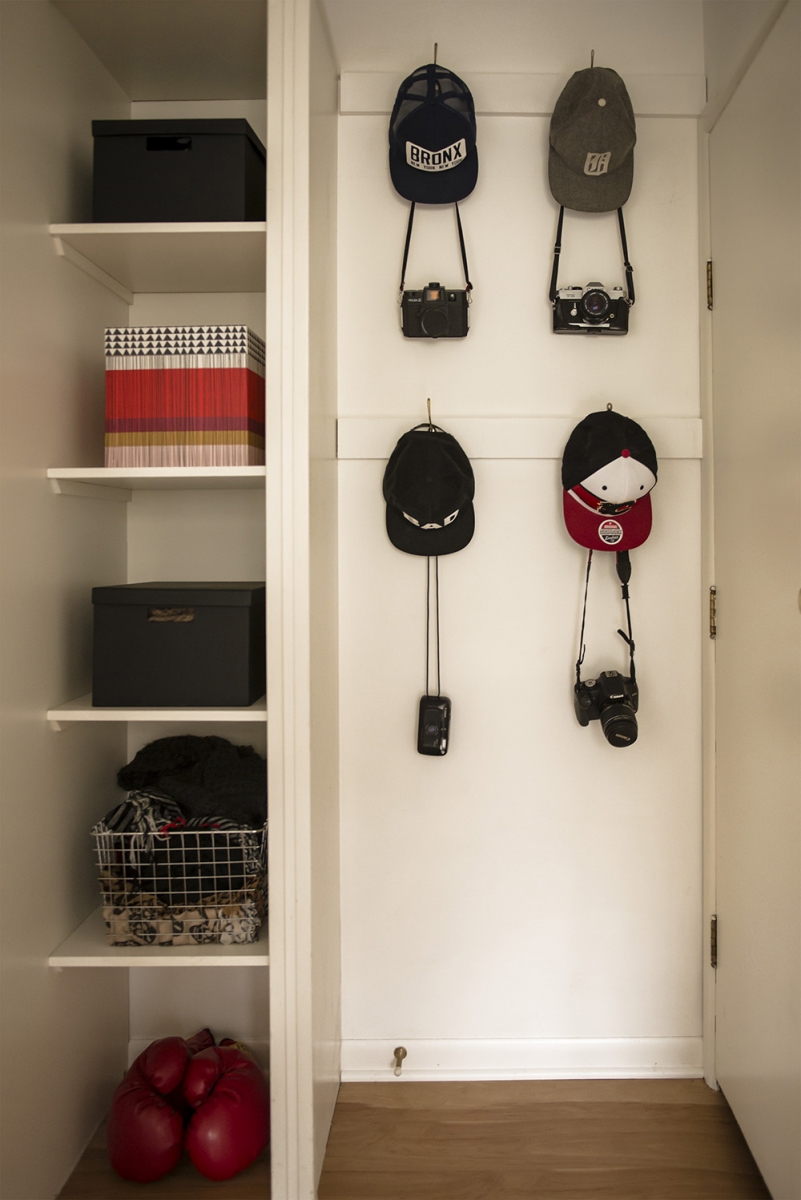 Photo by jennifer friesen
The entrance is marked by Tetrault's uniquely dispayed collection of cameras.
What's your design philosophy?
I always say that your apartment should be a reflection of you. I've been to a lot of homes that aren't like their owners, but when you can come in here, you know everything about me. You know I like to travel, you know I like photography and you know I like black and white. These things make me happy. You should just do whatever makes you happy.
Why are you drawn to black and white?
I think it's because I travelled to Europe a lot when I was a kid – everything is black and white there, and so sleek and so modern. I'm a big fan of black and white with bold patterns. I mean, look at me, I'm not even wearing any colour right now.
photo by jennifer friesen
Bold patterns and a black-and-white colour palette define the style in this Bridgeland home.
What's your most treasured item and where is it from?
It's probably my kitchen table. My parents and I found it at a garage sale in Roxboro. It was totally beat up, it looked terrible and nobody wanted it, so we bought it for $10. My mom and I spent a couple of months refinishing it before I moved out, so it was like my moving away gift. I love it.
photo by Jennifer friesen
Tetrault has filled her hallway with paintings and postcards from her travels, which make for a striking focal point in an otherwise overlooked spot.
Would you say that's your favourite decor find?
I do love my table, but my favourite decor find is probably my art, honestly. I'm kind of an art hoarder. My dad was huge into art when I was growing up, and there was art all over the walls. So now, whenever I go on a trip, I buy a piece of art. I guess it's sort of like a million different finds, but all of these little postcards and paintings from all over the world, they're probably my favourite.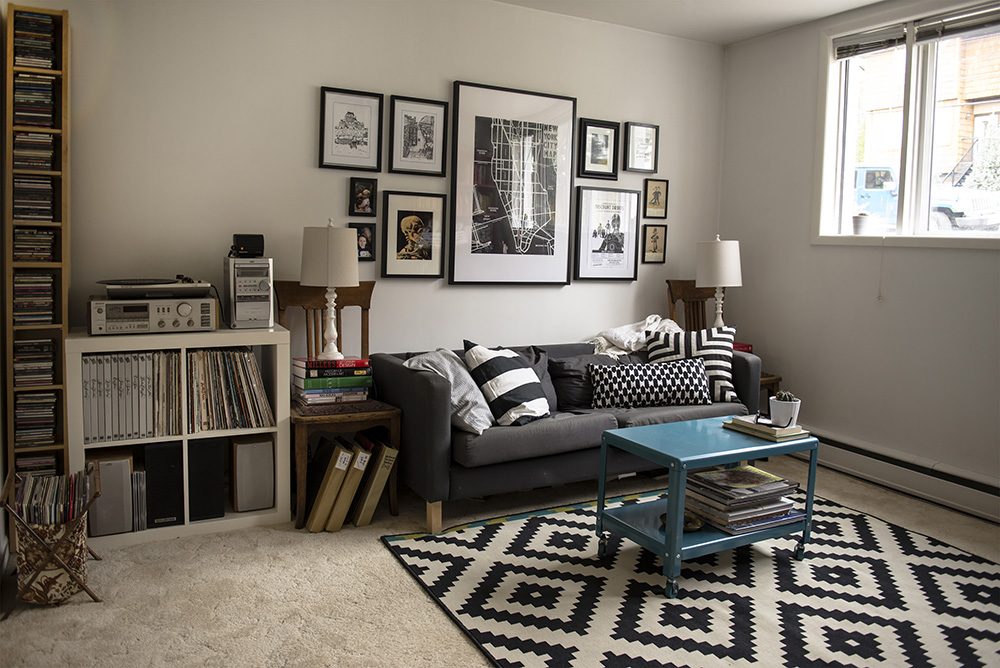 photo by jennifer friesen
With her treasures artfully displayed on the walls and shelves, this small living room feels bigger than it actually is.
What's your favourite room in your home?
The living room, definitely. It's the most comfortable; it's where I hang out with my friends and family. It gets all the light, it has my record player – all of the things that I like the most are in that room. If I have dinner parties, I actually bring the table out to the living room and have the dinner parties in there.
Where do you find inspiration for decor?
A lot of my aesthetic comes from my childhood home. I grew up in a 1912 house and everything was antique and beautiful, so I grew up with the aesthetic that you can bring modern and antique styles together. From being an interior designer, I obviously see a lot of different design magazines and a lot of different homes. I do a lot of residential applications where I see something I like and I bring it into my own place.
Where do you like to shop for home decor locally?
I don't really have a specific place, I just kind of bring in the "me" factor by picking up little accessories all around, like HomeSense, Ikea, Value Village and antique stores. I'm kind of cheap so everything in here is pretty cheap, but I think it makes it extra charming.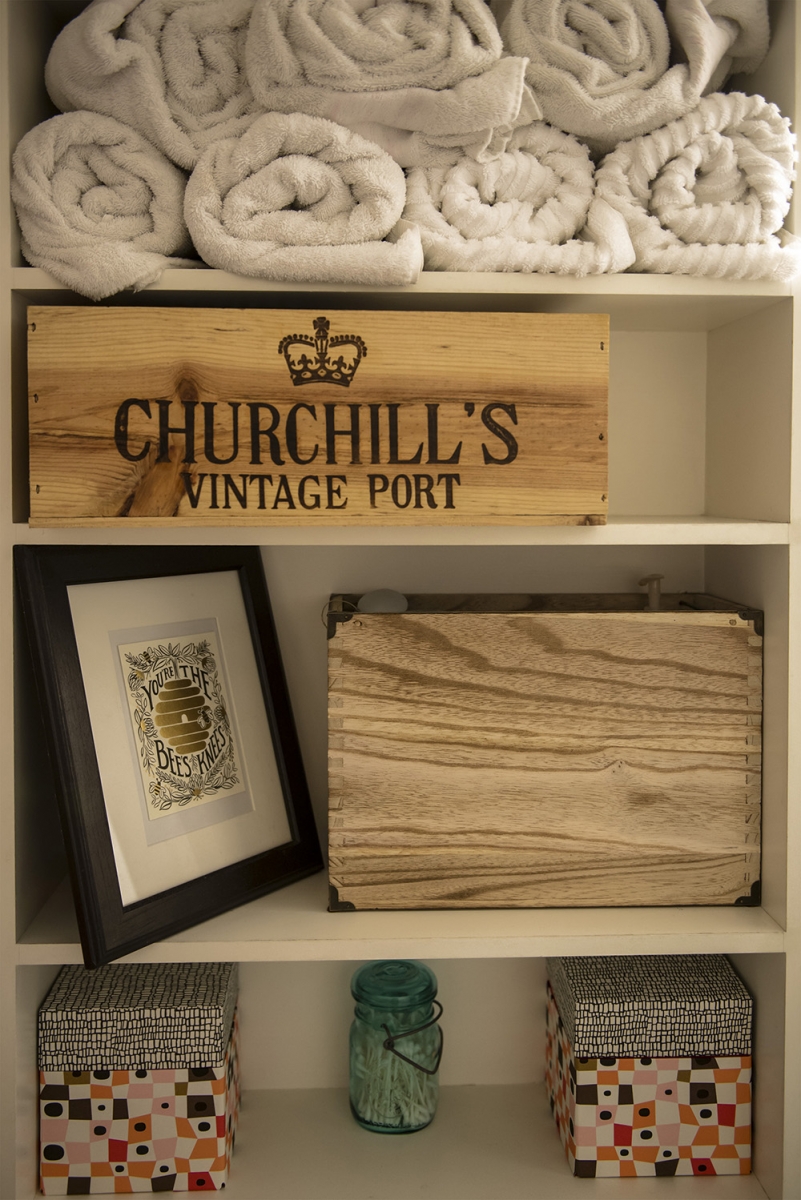 Photo by jennifer friesen
With decor finds collected from across the city, Tetrault's home offers an eclectic mix of modern and classic accessories.
What is your favourite thing about living in your home?
My favourite thing about living in my home is the art. When I first moved into my apartment I kept my walls bare for a while – it really didn't feel like home until I hung up all the photos of my family and friends, my travel memories, and my favourite paintings, prints, and photographs.
Did you encounter any decor challenges in your home?
I hate the carpet – hate it. But when you're renting, there's nothing you can do about it, so I put a rug over it and that's pretty much all I can do. Eventually, when I own my own place, there will be no carpet whatsoever.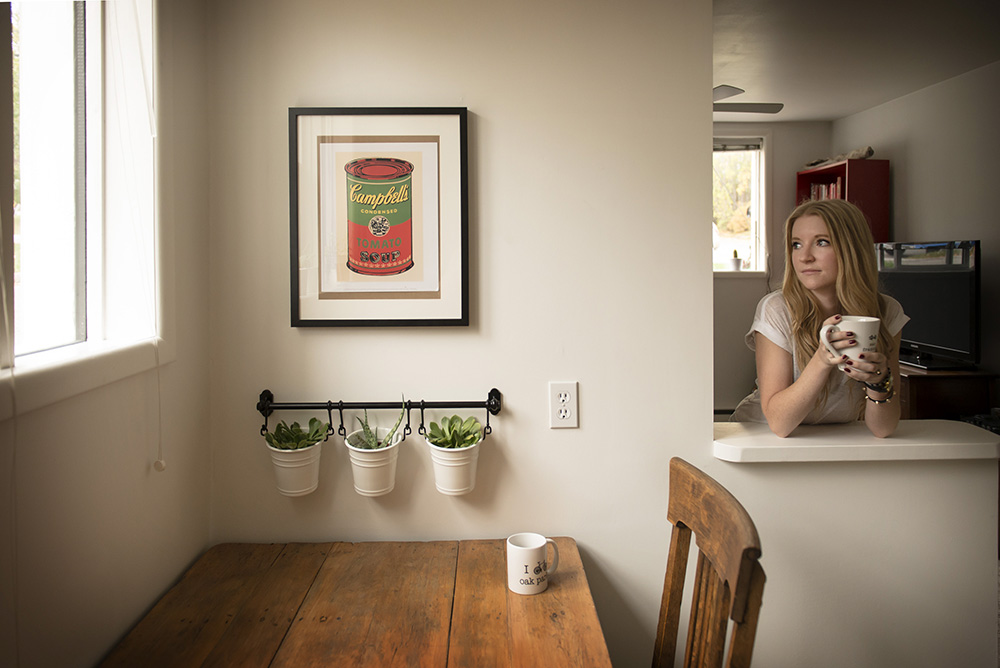 photo by jennifer friesen
The view from the kitchen of this lower-level suite offers a little more privacy than the street-facing window in the living room.
What's your favourite view from your home?
Probably the kitchen, because in the summer we have a really beautiful vegetable garden out there. I do like looking out at the street from my living room and people-watching, but it's nice to not have people looking in – that's the problem with having a lower suite. But my neighbours upstairs plant 25 different vegetables by the kitchen, and it's nice to look out and seeing the sweet peas, kale and rhubarb growing.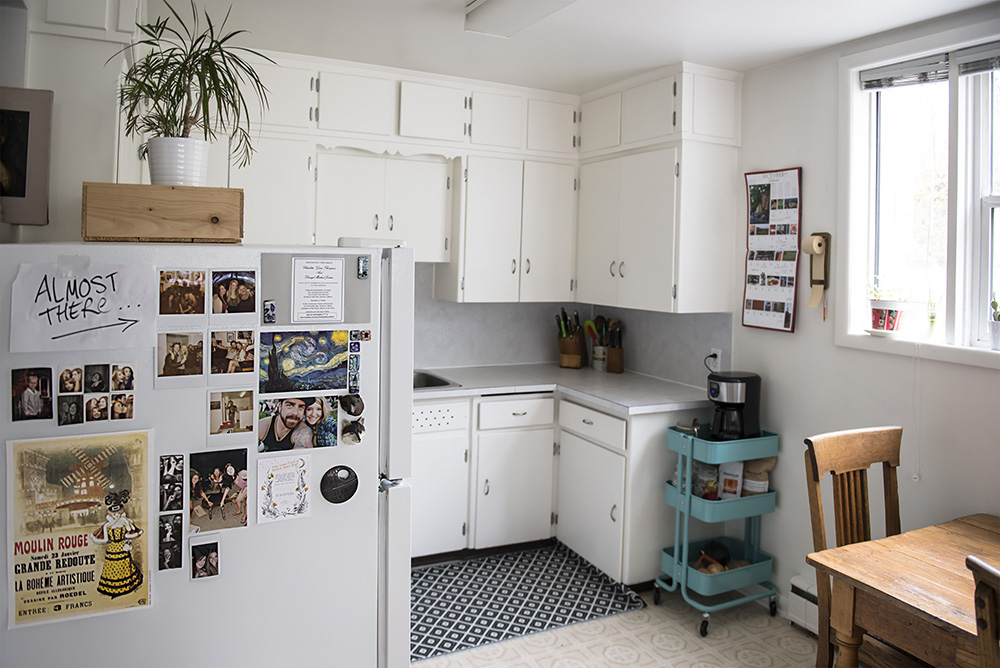 photo by jennifer friesen
With little counter space in the kitchen, Tetrault had to find clever storage solutions to keep her home looking open and organized.
What do you want your next home to be?
I love old houses – they have a smell to them, they have the creaks in the floors and those plaster walls. If I could have an old house with modern things in it, that would be ideal. I would love to live anywhere with a brick wall; my dream would be to live in a brick house with hardwood floors. But that might take a while, so next I think I'll find a condo in Bridgeland and renovate it myself within the next year or so.
This story was part of Avenue's free weekly Style Newsletter. Sign up now and get home decor and fashion information and advice in your inbox every week.