When you think of the Calgary Public Library, you probably think about how great it is that library cards are free and all the books, multimedia and programming that gives you access to.
But, you should also be thinking about shopping.
The online Library Store is full of treasures for book nerds, pop culture fanatics and those that just love the library. You can buy mugs with old school library card patterns, Curious George socks for kids and tea tins that look like classic books. There are plenty of products with the Calgary Public Library's branding too, including tea infusers and magnets. The Library Store even partners with local artists and makers for dozens of reading-related products that you won't find anywhere else.
The store is run by the Calgary Public Library Foundation and all of the proceeds from the product sales are reinvested into programs that enhance the collections, programs and services at the Calgary Public Library.
Delivery is available, but your best option is to shop online and have the products sent to any of the 21 library locations around the city where you can pick up your purchases.
These six products are a few of our favourites.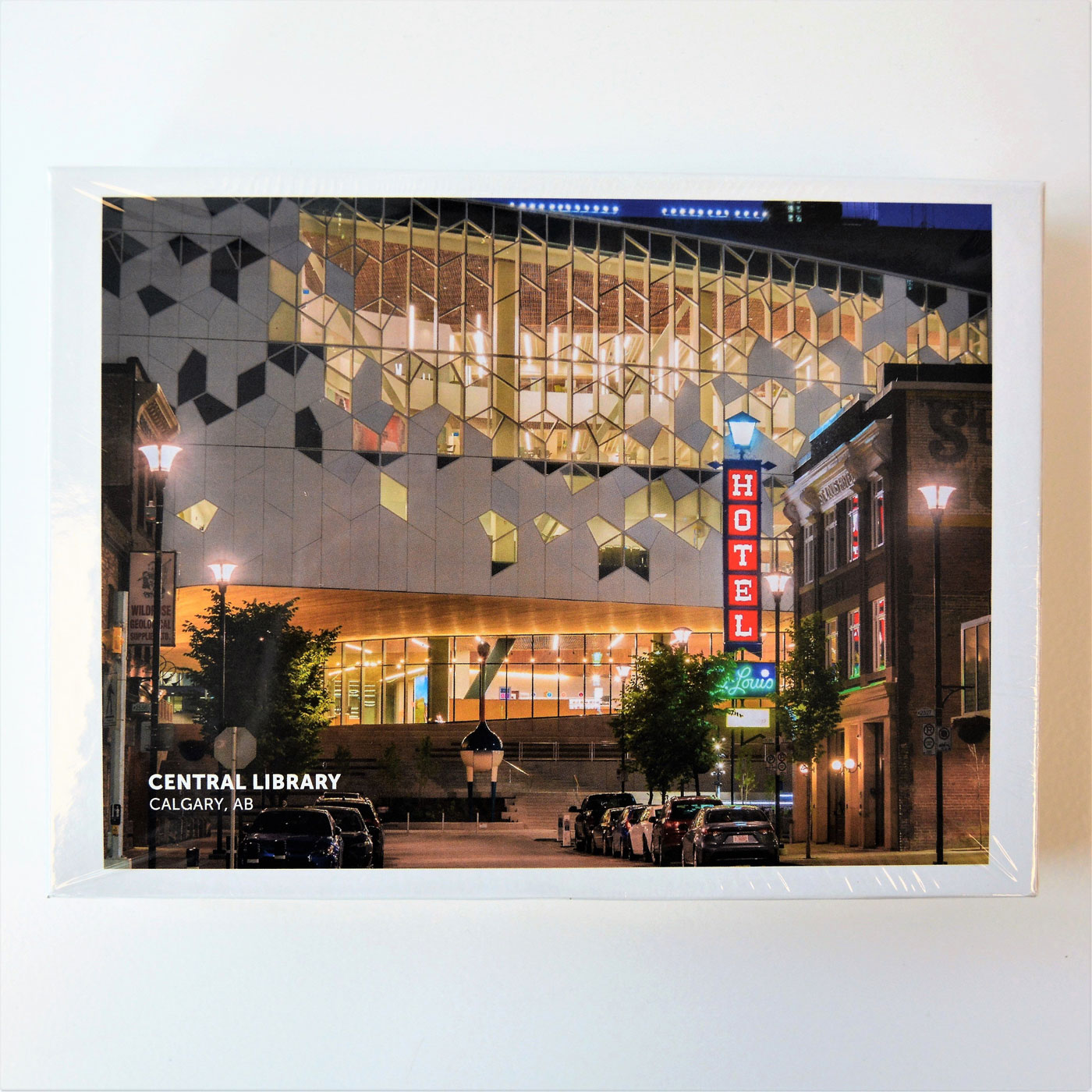 This photograph of the Central Library in East Village was taken by Rob McMorris and turned into a 500 piece puzzle. When it's fully put together, it is 18″ x 24″. $35.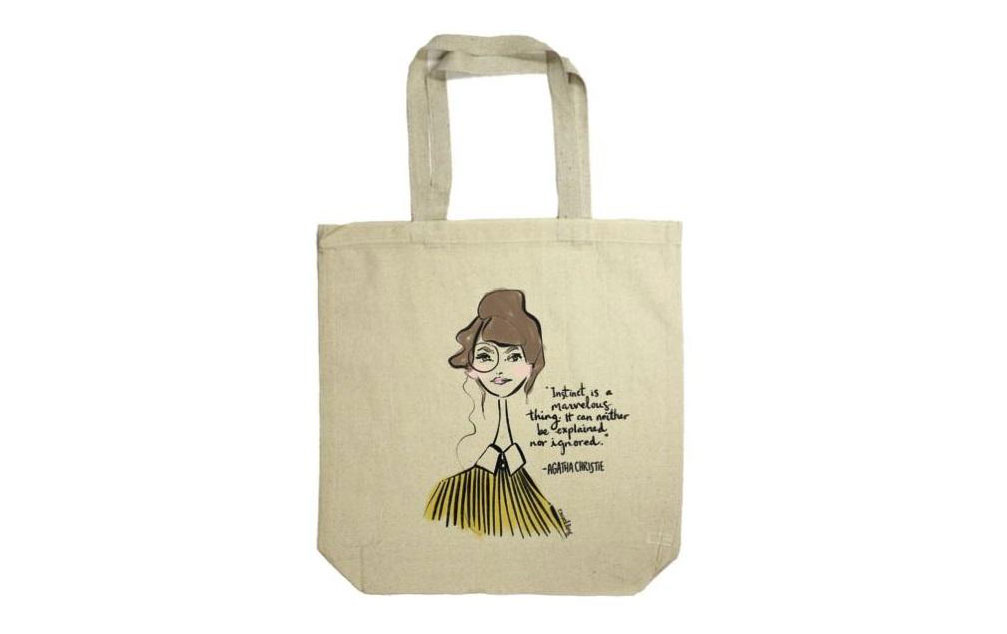 Local illustrator Rachael Meckling is known for her fashion illustrations and female-oriented drawings. She was commissioned to draw iconic female literary figures for the Calgary Public Library Foundation. The result is a series of totes, cards and prints featuring Agatha Christie, Dorothy Parker, Beatrix Potter and Virginia Woolf. This tote has Agatha Christie alongside the author's quote, "Instinct is a marvelous thing. It can neither be explained nor ignored." Totes, $40; prints, $40; cards, $25 for 4.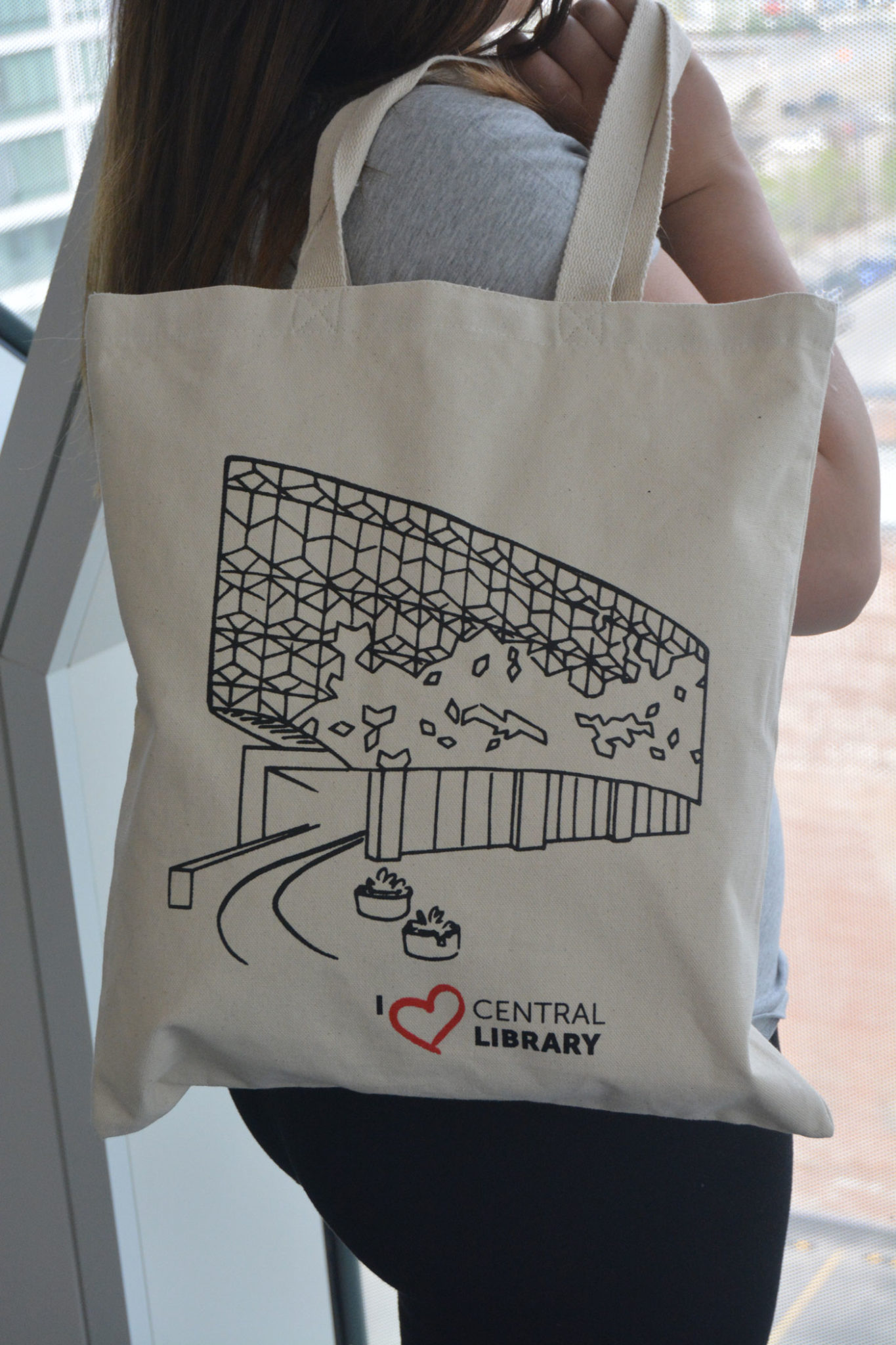 This is the I Love Central Library tote, but you can purchase bags with illustrations of any of the branches. If Louise Riley Library is your go-to or you grew up checking books out of Fish Creek Library, there is a bag for you. The illustrations are by Alberta College of Art + Design (now Alberta University of the Arts) grad Chloe Purcell. $15.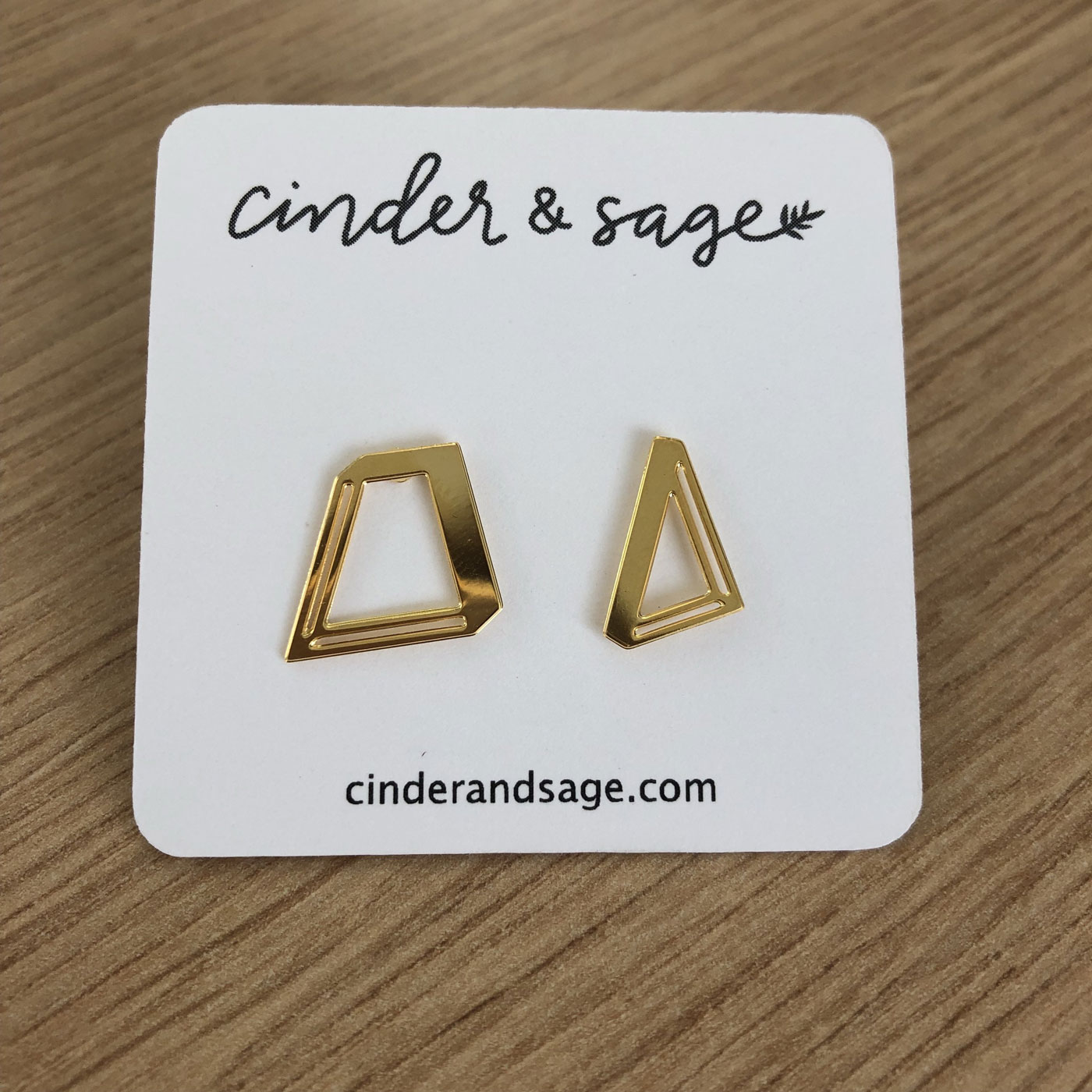 These intentionally mismatched earrings are in the shape of the Central Library window. They are designed by Lindsay Saunders from Cinder & Sage. They are available in gold- or silver-plated versions. $22.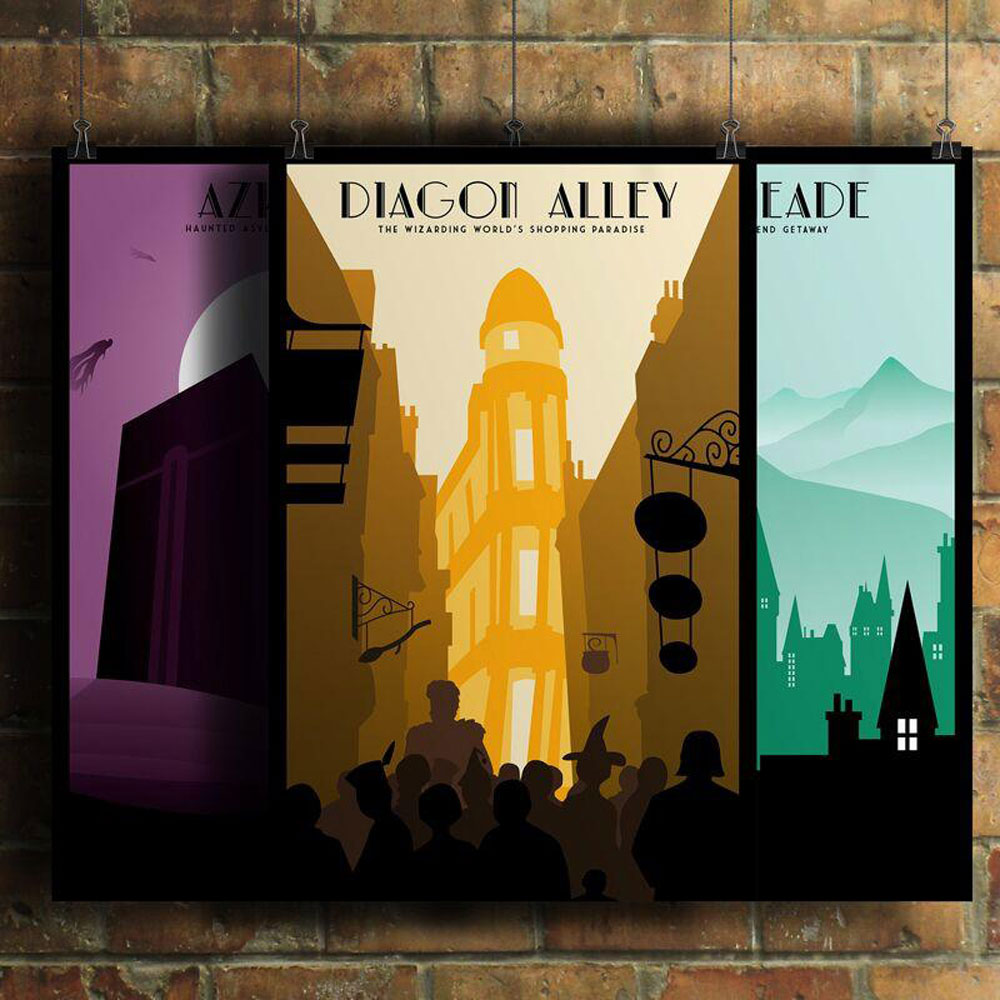 Upgrade your wall art with work that shows off your fandom and features Calgary talent. Local graphic designer Benjamangus created a series of Harry Potter-inspired prints featuring Azkaban, Diagon Alley and Hogsmeade for the Calgary Library Foundation. You can also purchase prints inspired by Game of Thrones, Lord of the Rings and  Star Wars Episodes IV to VII. Harry Potter prints are $15 for one 11×17 or all three for $30.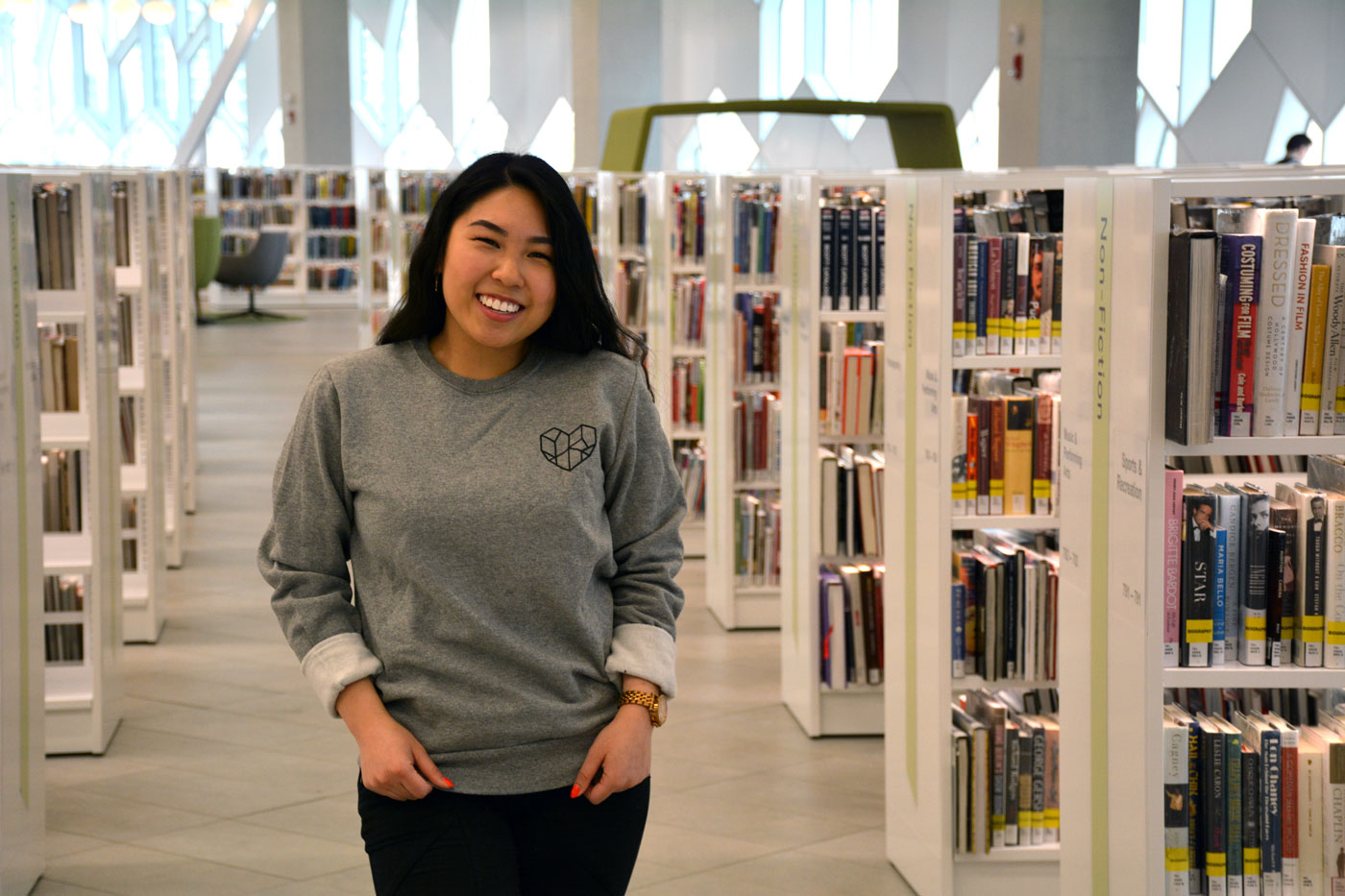 Local Laundry's YYC sweatshirts and T-shirts are a popular way for Calgarians to show their love for our city. You can extend that love to the Calgary Public Library with a cozy sweater that has a subtle geometric heart on the front. All of Local Laundry's products are made in Canada. $75.
For more information and to shop the Library Store, visit librarystore.ca.