Buying for book nerds can be tricky; the obvious answer is "more books," but contributing to that teetering stack on their nightstand could be considered morally irresponsible. So what to do?
The trick is to buy things that are book-adjacent, but forget the fancy bookmarks and go all out with clothes, prints and knick-knacks from the Library Store, the official online merchandise vendor for the Calgary Public library. The best part? All of the proceeds go to support the Calgary Public Library, so you can relieve your long-standing guilt from never returning that book in the eight grade.
Here are five library store buys to get you started.
Photo by Out of Print Clothing
If you're the type to curl up with a good book and a warm cup of something or other, then you'll appreciate this mug. Covered in famously censored book titles, the names of the censored books are slowly uncovered as your drink warms the ceramic. The design also comes on a mismatched pair of socks, with one foot censored and the other not. $15.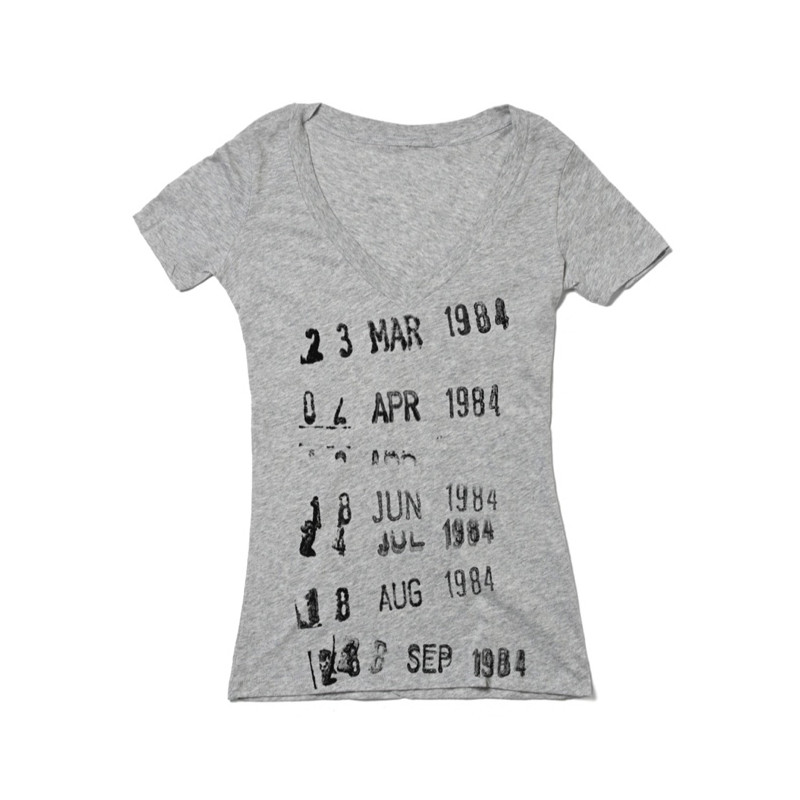 Photo by Out of Print Clothing
If you feel like people never take you out anymore, show them how popular you are with this shirt pulled straight from the back page of your favourite library book. Just because the old library stamps are being phased out doesn't mean this look is going out of style. $35.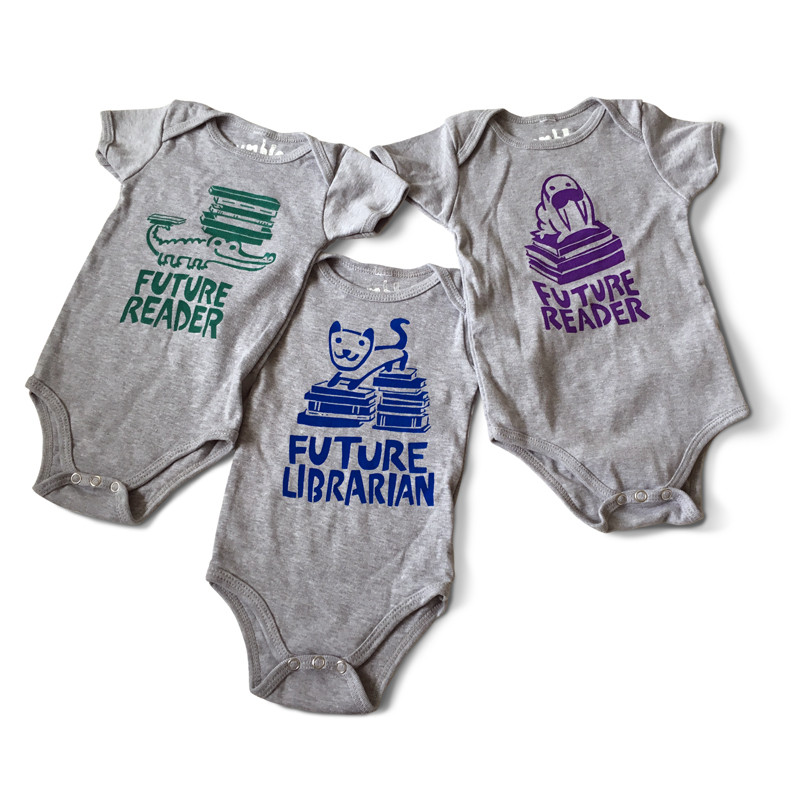 Photo by Calgary Public Library
This line of aspirational onesies from local creative Mumble Tease encourages the pint-sized to pick up a book (when they'll be able to do so) or contemplate a career as a librarian. $25.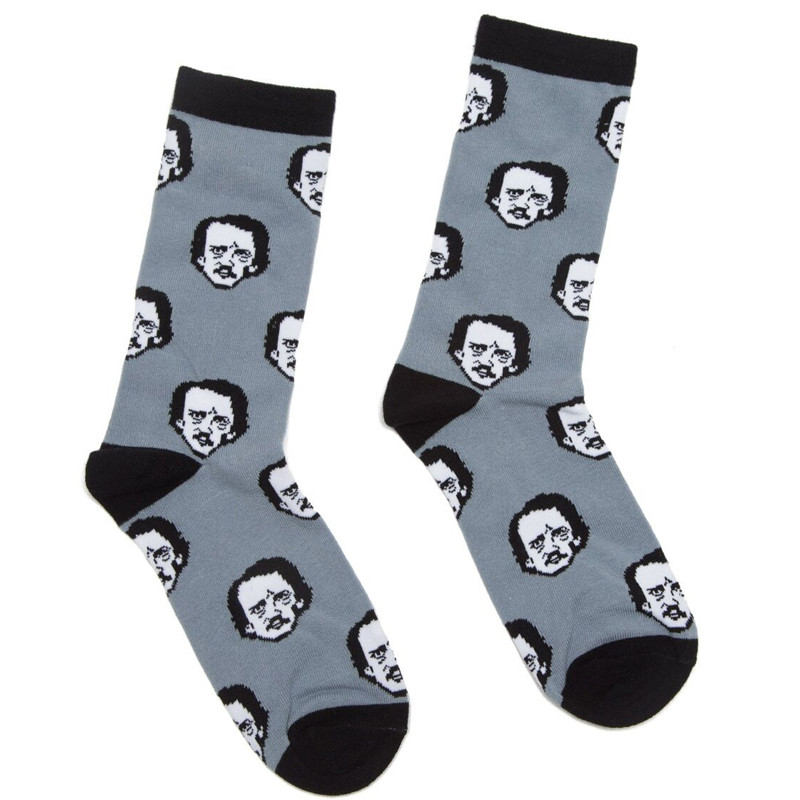 Photo by Out of Print Clothing
For clothing that presents a plethora of pun opportunities, these Poe-ka dot socks are hard to beat. If you want to go full Poe, you can even pair it with a The Raven tee the store sells. $15.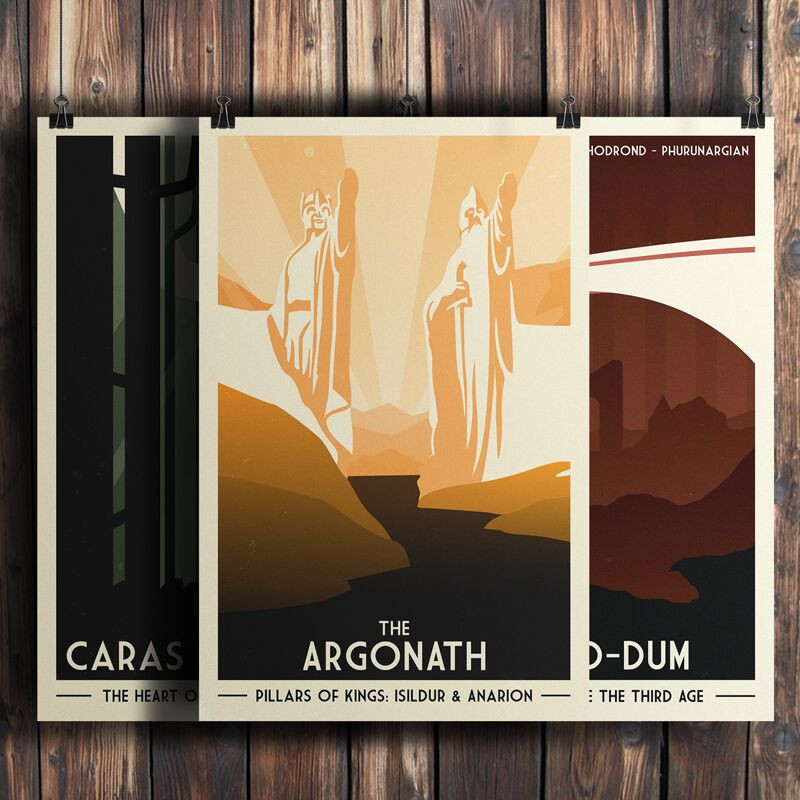 Photo by Ben J. Magnus
Game of Thrones, Lord of the Rings and Harry Potter all get the art deco treatment from local artist Ben J. Magnus, who puts together beautiful collections of pseudo-travel destination posters for the likes of Azakaban, Khazad-Dum and more. $15.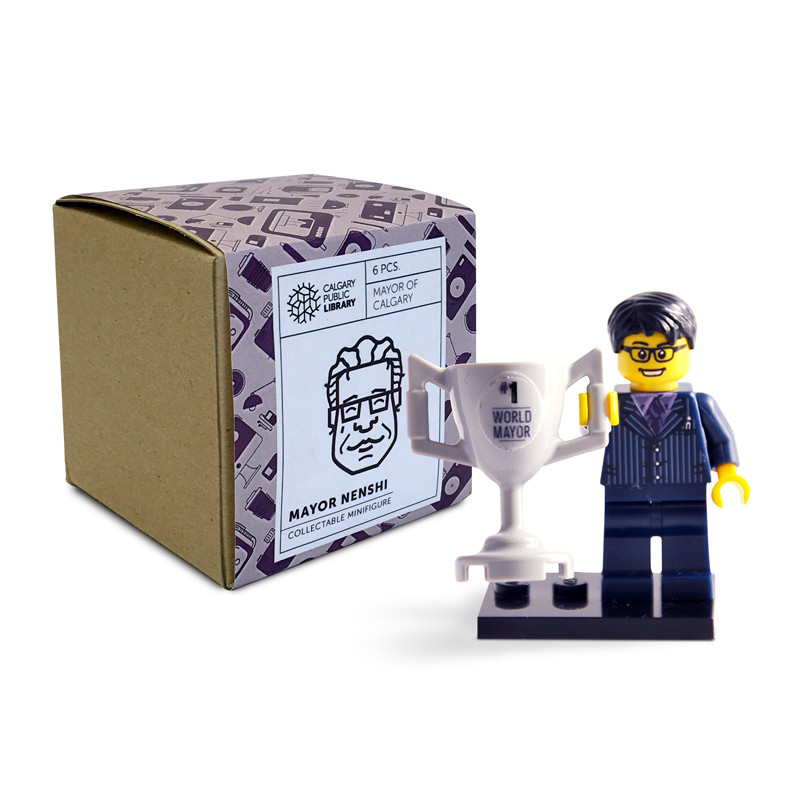 Photo by calgary Public Library
A bit of a detour from the book-related paraphernalia, this one gets a mention because who doesn't want a politician in their pocket? Pair him with a mini-model of the New Central Library for an action set. Plus, each limited edition box is signed by the man himself, and comes with an $85 tax receipt. $100.
For more products, visit librarystore.ca