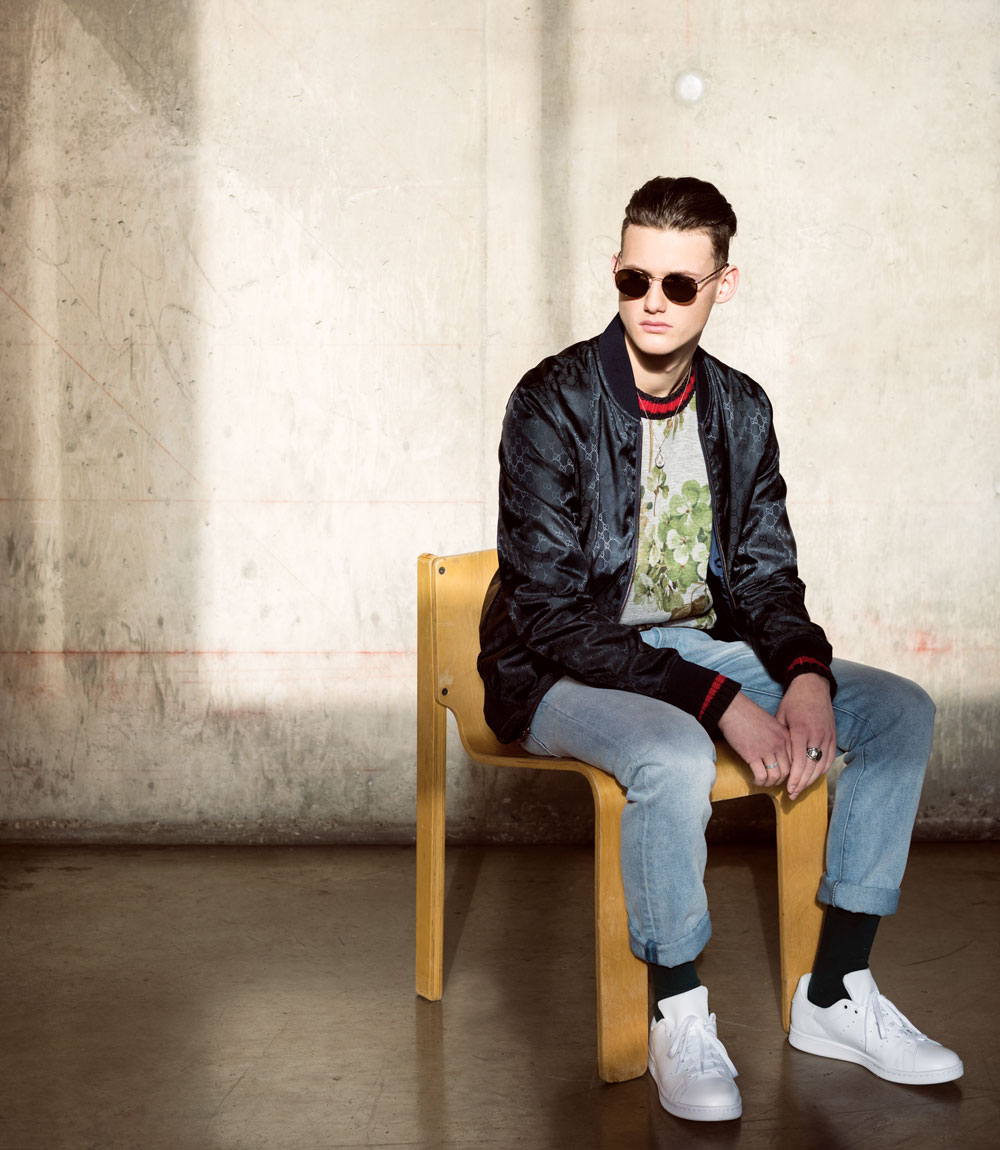 Despite the fact Liam LaFrance describes his skateboarding skills as "not bad, not good," he hasn't let his burgeoning modelling career stop him from ripping through the streets of Calgary. "I never hold off anything skateboarding or snowboarding just because I think I'm going to wreck my appearance," he says.
LaFrance, who at 19 is the youngest on Avenue's best-dressed list, was scouted while grabbing a bite at Edo Japan in Westhills last spring. This discovery – which reads more like a scene in Los Angeles than Calgary – resulted in LaFrance signing with Sophia Models International.
LaFrance doubts anyone will recognize him from the work he's done since May 2015, but he can be found all over the Instagram feed of LESS17, the 17th Avenue S.W. boutique where he works.
Influenced by skateboarding and the fashions found at LESS17, LaFrance's go-to outfits are a monotone collection of black, white and navy street wear. And, while he says he hasn't seen his personal style reflected in the clothes he models for clients, he says the professional experience has inspired him.
"Just being around stylists and the way they gently place the clothes around you and on you – it's definitely influenced me a lot," he says.
LaFrance has sights on producing his own editorial storylines in the future, but you'll have to keep an eye out for that. "I'm going to keep those [ideas] undisclosed so someone doesn't take them," he says.