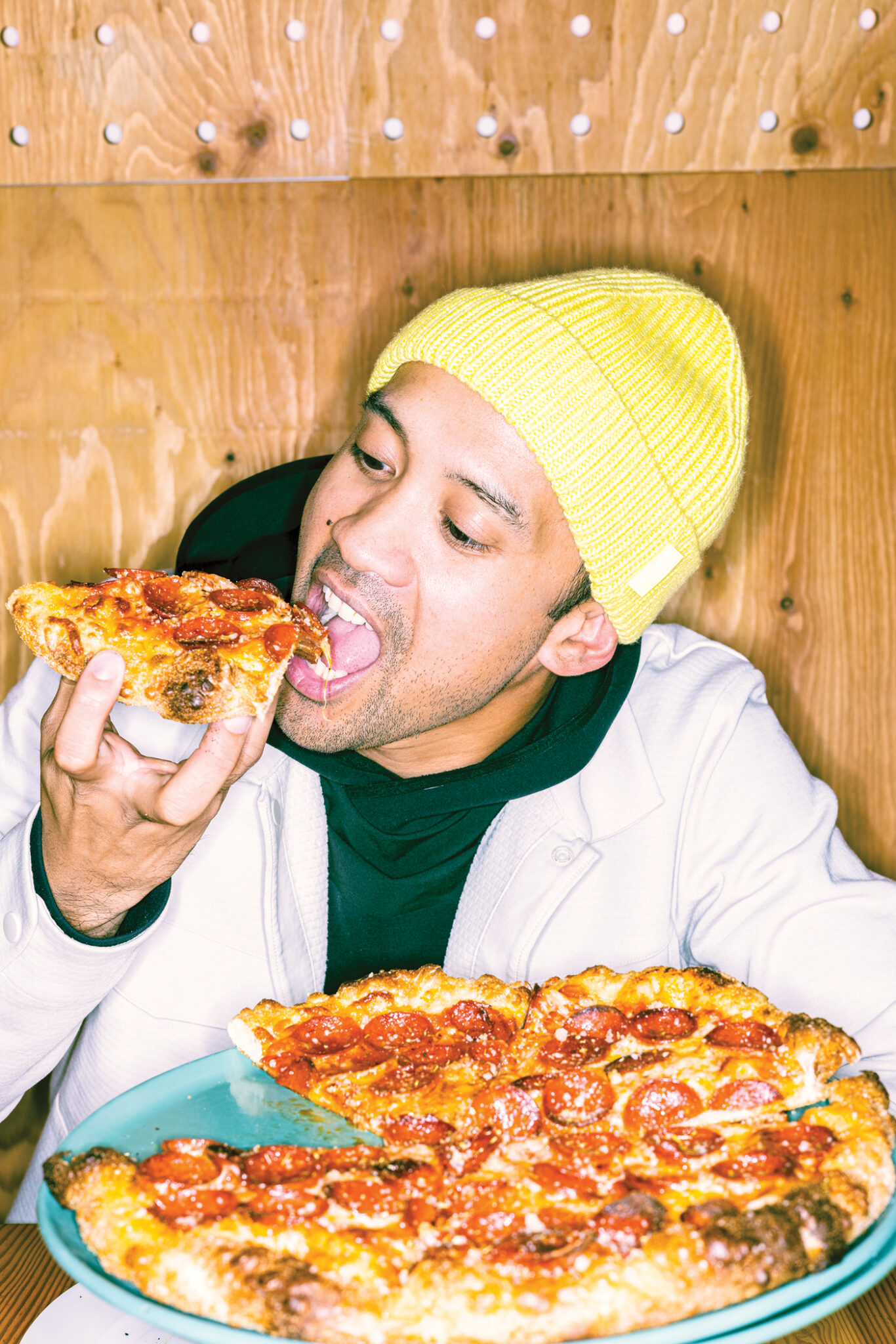 Three-time Olympic speed skater Gilmore Junio made headlines at the Sochi 2014 Winter Olympics when he gave up his spot in the men's 1,000-metre event to his teammate, Denny Morrison, who went on to win a silver medal. That display of sportsmanship won Junio a spot in hearts across the country, proving he's as great a guy as he is an athlete.
Now, Junio is putting both his good nature and competitive prowess on display as a cast member on the new CBC series, Canada's Ultimate Challenge. Together with five other coaches, Junio will help everyday Canadians achieve reality-show glory. "The show is unique in that it's made by Canadians for Canadians," Junio says. "It's got bits of The Amazing Race combined with The Voice and American Ninja Warrior."
While Canada's Ultimate Challenge takes Junio and his team of contestants on adventures throughout Canada, his home is right here in Calgary, where he was born and raised. "Calgary has a small-town vibe with a big-city heart and that big-city ambition," he says. Here are the spots he frequents, ice-based and beyond.
Canada's Ultimate Challenge premieres Feb. 16 on CBC and CBC Gem.
"I started going to the Olympic Oval when I was 13 — it's been my home for the past 19 years. I skated the world record and qualified for my first Olympics there — that building gave me the world."
"At the 2018 Olympics in Korea, the whole Team Canada would go to private karaoke rooms after we were done competing and sing all night. So, it was cool to have a connection to one of these places when I came back to Calgary. Galaxy is run by a family, and they always make sure you have a great night."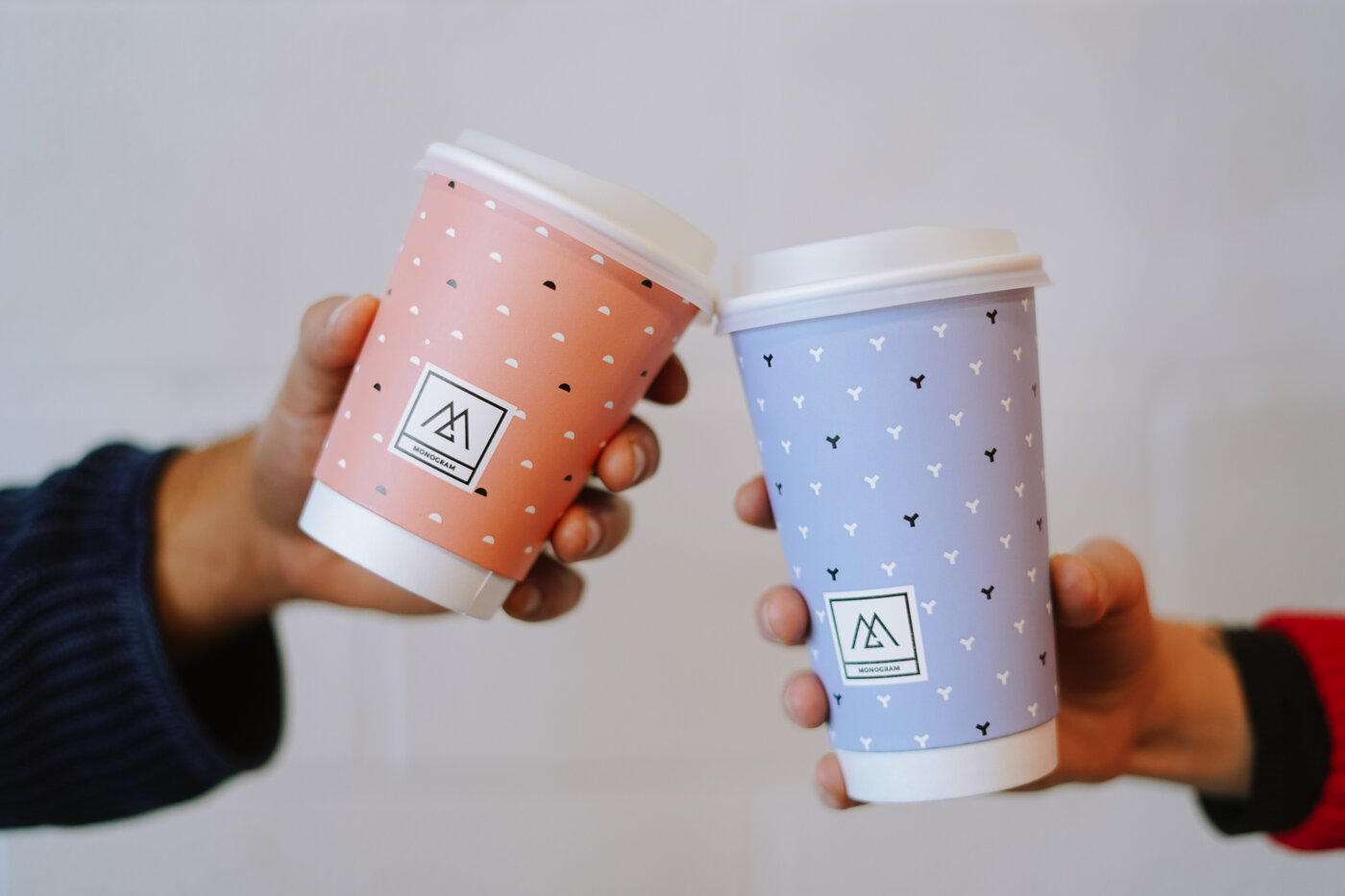 "I love that Monogram was founded by Calgarians, and that its baristas have repeatedly represented Canada at the World Barista Championship. I like to trust the professionals, and, when you've got Canadian champions at play, you can develop a lot of trust in that."
Outdoor Rink at Our Lady of Peace School
"This is the rink I grew up at, attached to the school I went to and two blocks away from where I lived. I would literally spend eight hours a day skating around there. My dad was even the Zamboni driver at one point."
"I love brunch. The omurice (Japanese rice omelette) at Brouhaha really appealed to me; it's a dish I hadn't seen in Calgary before. The restaurant is also a bit hidden and I always like to find those holes-in-the-wall."
"Pizza is probably my favourite food outside of tacos. I just love the fact that this spot makes really good pizza and I can say, 'Wow, this is actually pretty good.' I think that's hilarious."
"The Saddledome has a lot attached to it for me, being a legacy building from the 1988 Olympics. It encapsulates Calgary with its saddle shape, and it's my favourite part of the skyline."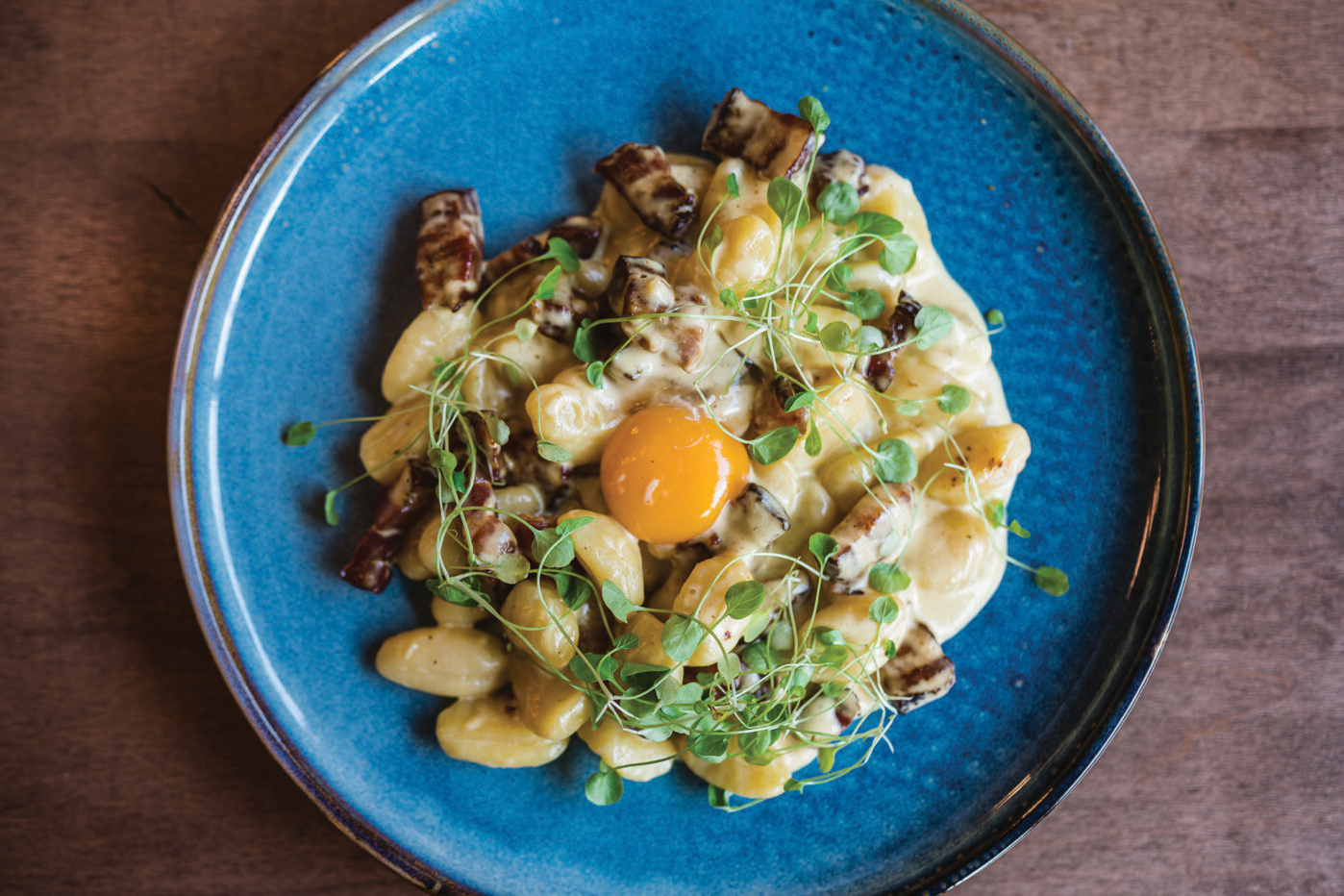 "I've been going to OEB since the Edmonton Trail location was the only one. It's been cool to see how it's expanded, in Calgary and in different cities. My favourite dish is the confit de canard breakfast poutine; I'm not crushing that every week, but it's definitely a nice treat."
"There's a lot of history there, being in a heritage building with the National Music Centre built over and around it. I've seen a lot of country artists perform at the King Eddy and it kind of gives you that feeling of going to Nashville, even though it's right here in Calgary."
"It's so nice to be up on the rooftop patio when it's a beautiful night in Calgary: You get the sun setting, the buildings take on a nice glow and you feel connected to the city in a different way."