Lit Cosmetics co-founder Jodie Perks was tending bar at nightclubs when she became dissatisfied with the quality of the glitter products available for her bold looks. She decided to take matters into her own hands with the help of her co-founder and husband James Perks. The two got to work creating their own base (or glue) formula in the hopes of finding a heartier hold, meeting with laboratories and suppliers until finding a product they believed to superior. opening founding Lit Cosmetics in 2001. Today, their cosmetics can be seen on stars like like Lady Gaga (Grammys 2018), Oprah (A Wrinkle in Time) and Elisabeth Moss (Her Smell), as well as Cirque du Soleil. The Calgary-based company has established a loyal, international customer base for its quality and originality.
And there's one customer base in particular that inspired them to take the trip to Los Angeles for one of the world's fastest rising beauty events.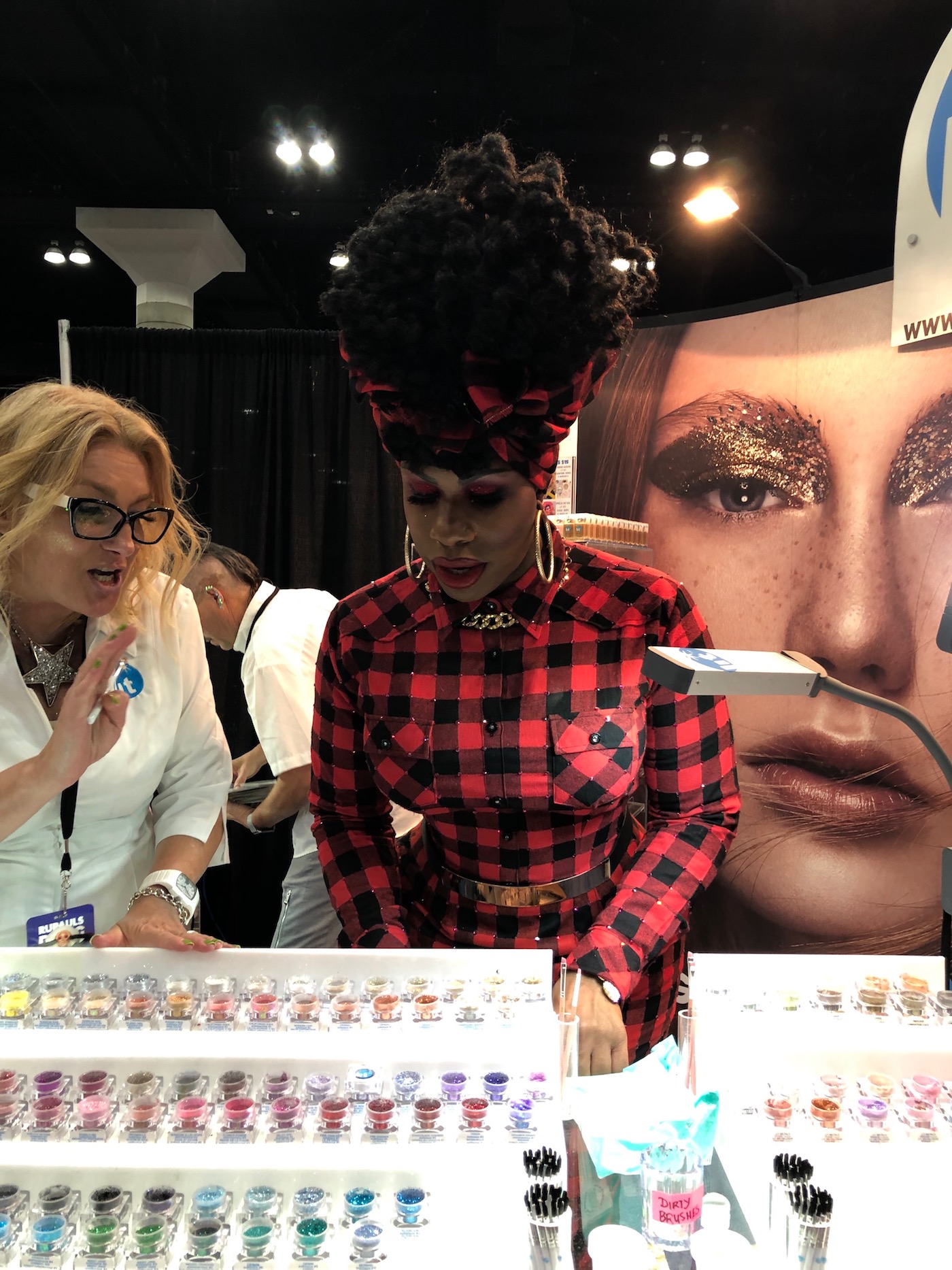 DragCon is produced by World of Wonder, a multi-production company behind the smash reality hits RuPaul's Drag Race and Million Dollar Listing, the cult film Party Monster and other works. It's fan-facing event held annually in Los Angeles and New York City where "RuGirls" (a.k.a drag queen contestants from RuPaul's Drag Race) connect with their adoring fans. As well, The Los Angles Times reports, it's a growing destination for beauty commerce — the two events drove $8.2 million in merchandise sales in 2018.
Lit Cosmetics attends between six and eight trade shows per year. Before their first DragCon (2019 being their fourth trip), James says he noticed that drag queens at other shows tended to focus on the larger cuts of glitter more than other consumers. Later, looking at online orders, he surmised that a great deal of orders for the bolder looks were likely being placed by drag performers as well. After that, a trip to the convention seemed like an obvious choice.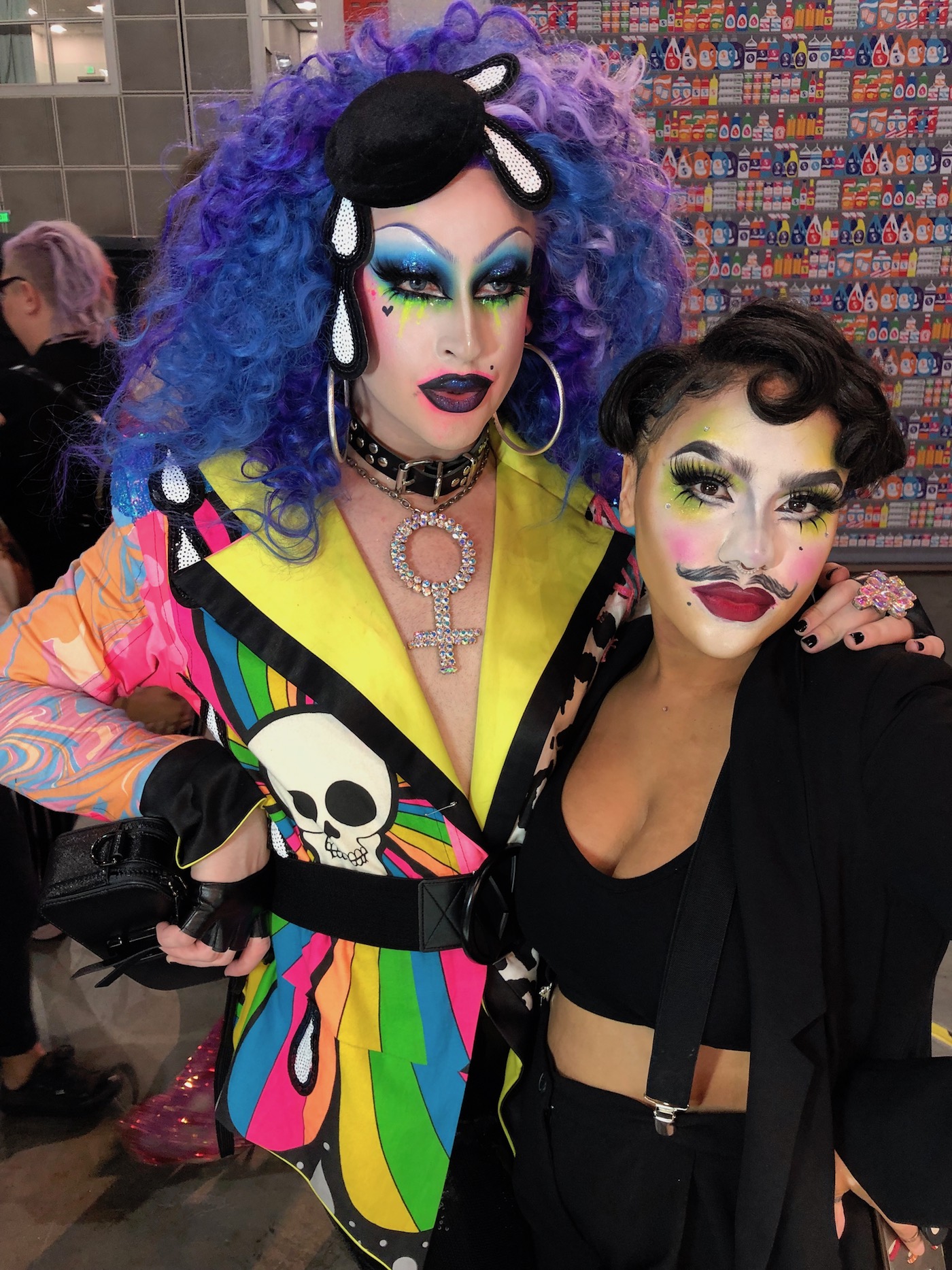 "I didn't know what to expect the first time we went to DragCon," he remembers. "But it is the largest collection of the most interesting and friendly people you will ever descend upon. Not only just in the convention centre, but all around that whole that whole week in LA is so much fun."
Between high-octane lip syncing and blazing stage lights, a hard-working drag queen is going to sweat. It's simply a fact. This may be why the industrial-strength hold of Lit's products make them so popular with this group, but it's probably also the camp of it all. Its products come in a box with "No Glitter No Glory" emblazoned on the side; it has coined the term "glitterology"; and Jodie and James describe themselves as "glitter boss" and "glitter maintenance" respectively. While they do supply makeup artists for more subdued occasions, the duo get the most satisfaction from enabling wild and creative looks.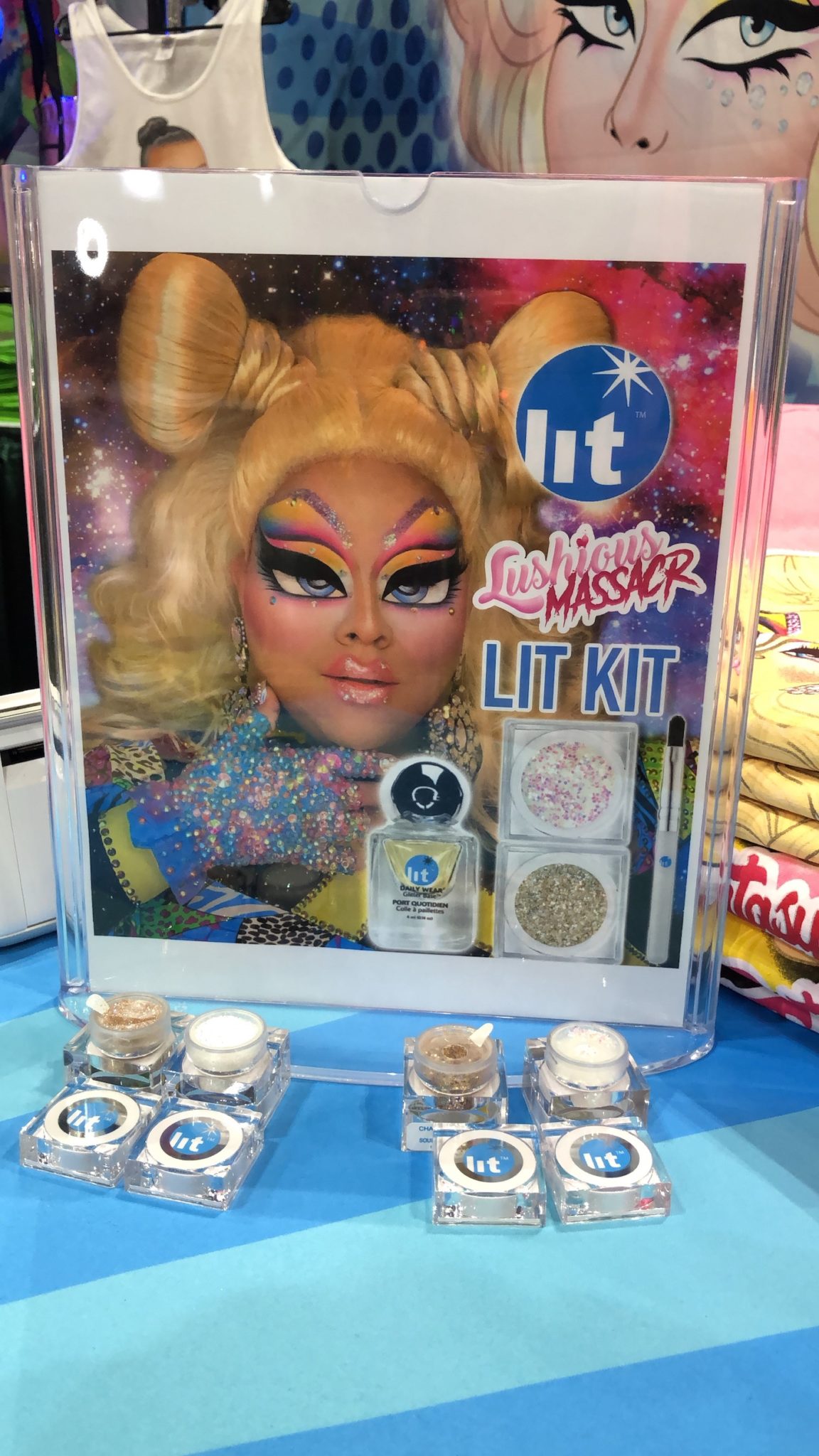 Lit's products are manufactured in the United States but assembled in its hometown of Calgary. The advantage of U.S.-based labs is that they are FDA compliant, meaning the couple don't have to receive additional approvals upon shipping back into the country. Indeed, Jodie estimates that about 90% of their sales are in the United States.
"We're trying to get more involved with the drag community here and the gay community here, and start to do more local stuff, she says. "I think that's important."
Lit Cosmetics products are available at litcosmetics.com.
Correction: the lead image previously identified the person on the left as drag queen Lauren Elyse. In fact, her name is Lauren A and she is not a drag queen.