Lisa Maric always wanted to open a little coffee shop. Her dream came true last fall when she launched Distilled Beauty Bar and Social House.
But the cafe, which occupies a prime spot next door to Village Ice Cream in the Marda Loop district, isn't just a coffee shop. It serves espresso drinks, pastries and tapas; as you head further back into the long, narrow room you find a nail bar, a row of comfy pedicure stations, a blow-out bar, massage rooms and even a small event space. Once Distilled receives its liquor license, it will also serve beer and wine.
Maric, a longtime Marda Loop resident, was inspired by tight-knit communities she lived in in Montreal and Toronto, as well as a cosy blow-out bar she spotted in Phoenix, Arizona. To Maric, Distilled is first and foremost a social environment. "I think Marda Loop needed a place where people could just walk to," Maric says. "I want to develop that community feel, where when you walk in our barista knows your name and your drink."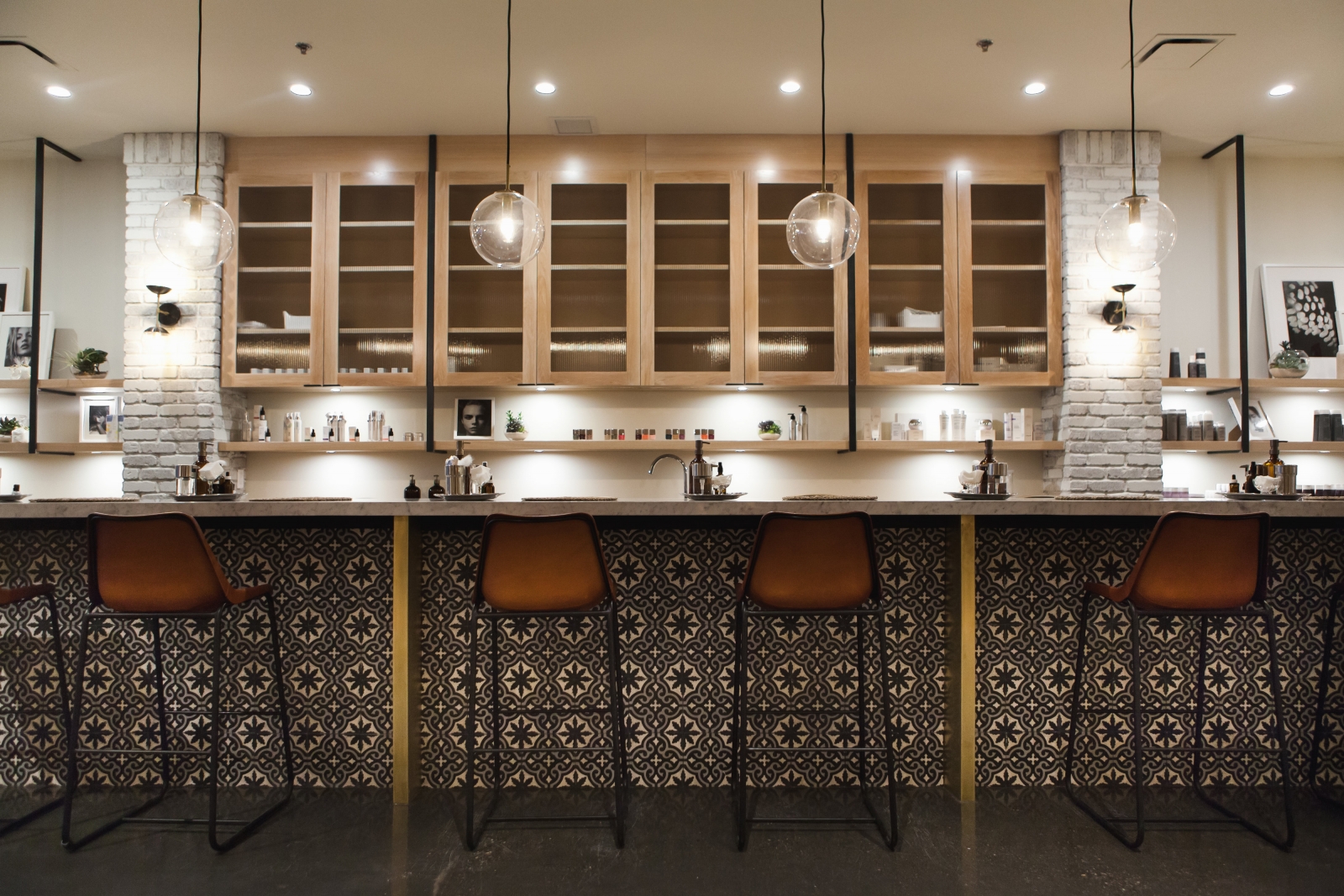 Calgary designer Nam Dang-Mitchell created the contemporary, living room-like space. Maric describes herself as a tomboy, and she wanted Distilled to feel comfortable and gender-neutral. It's an elegant room, with Cararra marble counters and Italian stone tile details, but it's practical and comfortable. Maric wanted to avoid the stark, untouchable feel she's found in some salons and spas.
The materials are sturdy and timeless; the floor is simply the construction floor, clear-coated. "I want it to patina," Maric says. "I just wanted it to be a place where, if you drop a glass or spill something or bang into something, it's not going to be an event."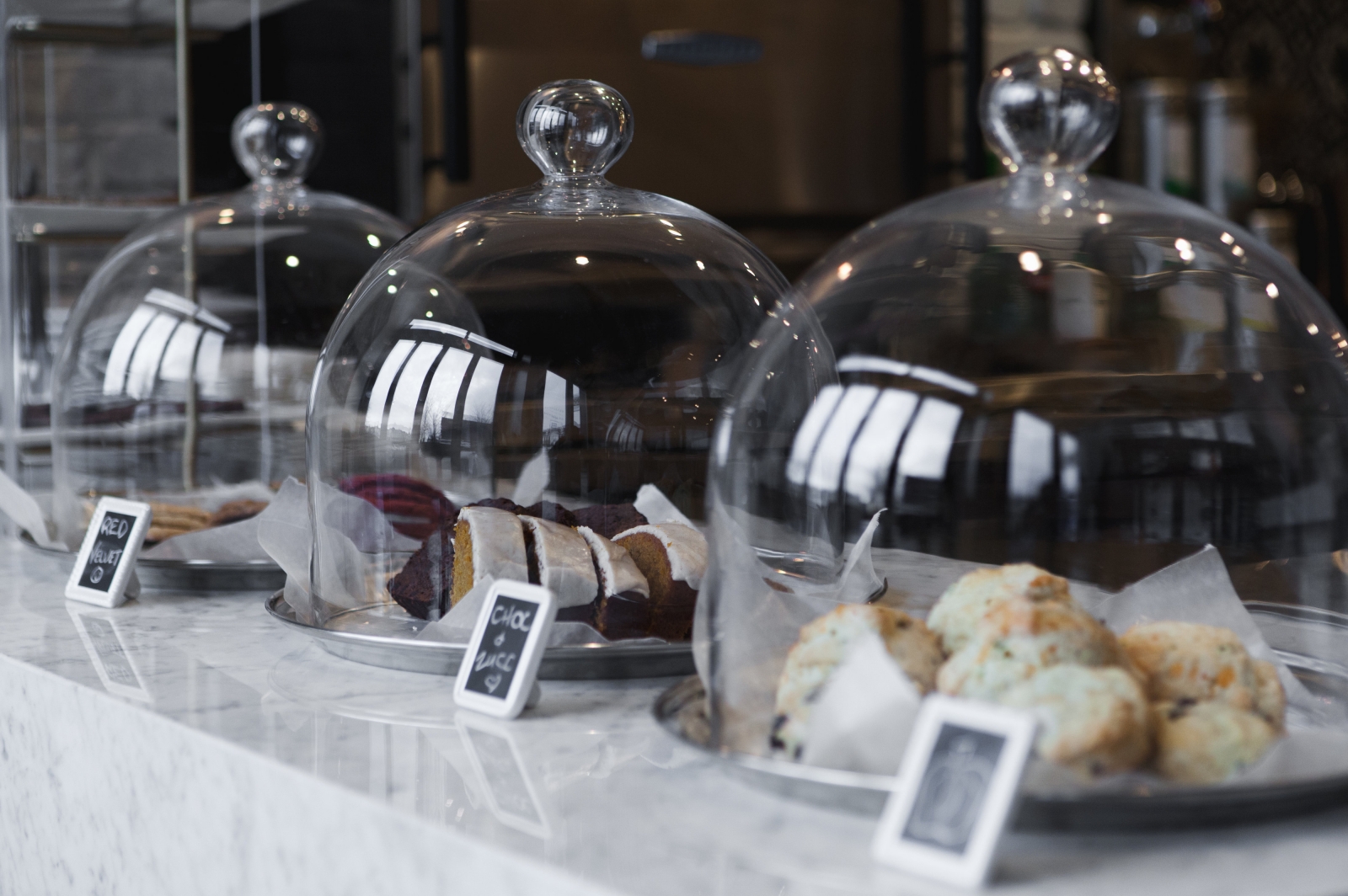 Maric always planned to use as many local suppliers as possible, and she says she's managed to find everything she's been looking for – and more. Distilled serves coffee from Rosso Coffee Roasters, baked goods from Pretty Sweet and beverages from Well Juicery. Its charcuterie boards feature Valbella products and non-meat-eaters can snack on Little Tucker energy balls. Maric says she's met so many talented local artists that she's hoping to make space in Distilled for a selection of jewellery.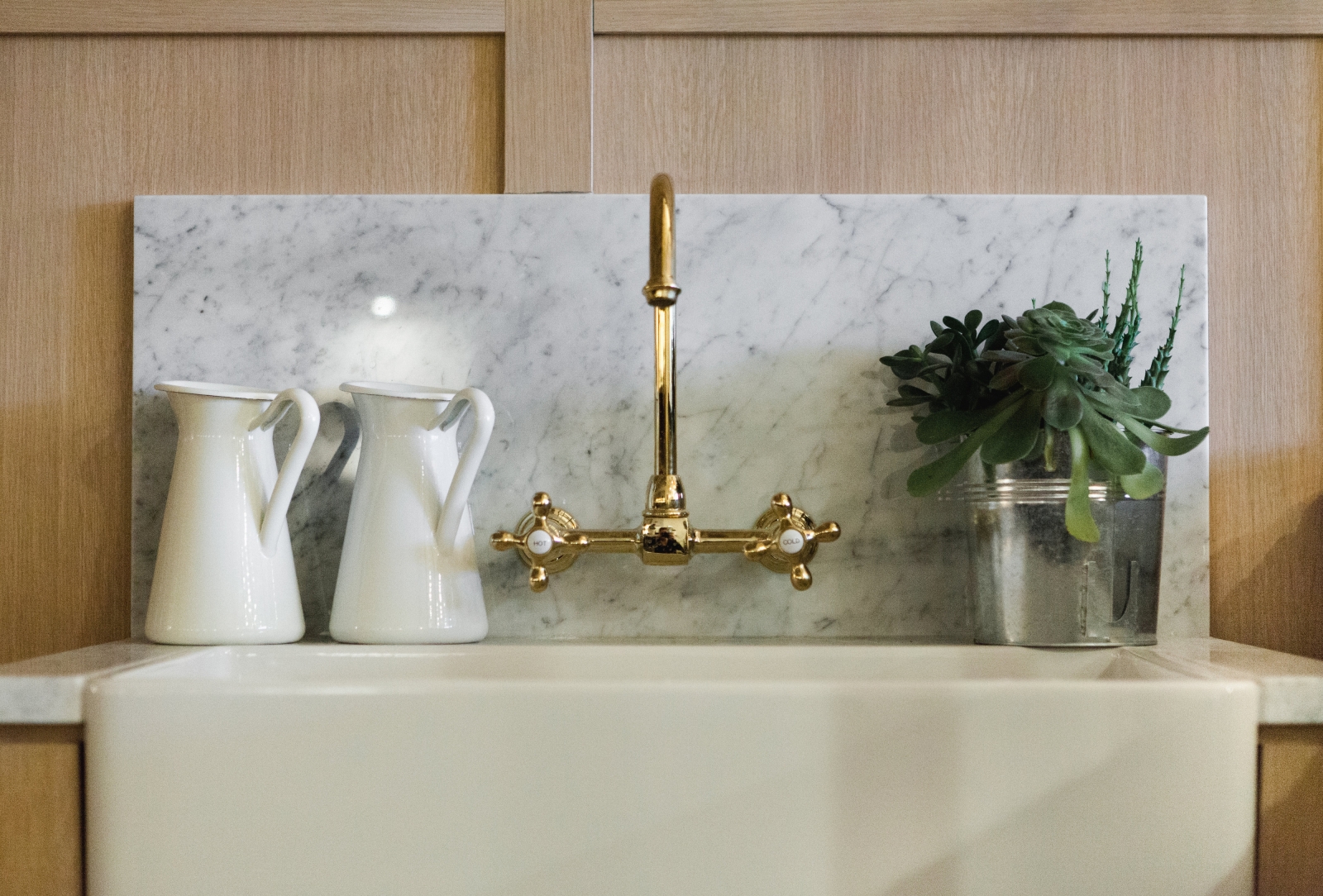 Maric says similar cafe-beauty bar concepts exist in other cities, but unlike Distilled, they tend to be alcohol-focused and nightclub-like. Maric wants Distilled to feel welcoming to a much wider, demographic-spanning group, from kids playing on iPads while their parents get manicures to seniors from the nearby retirement community popping by for blow-outs.
"You come here with your friends and hang out," Maric says. "One weekend there were more men on my pedicure bar than women. I'm grateful that people get it. I don't think I could do it if people didn't get it."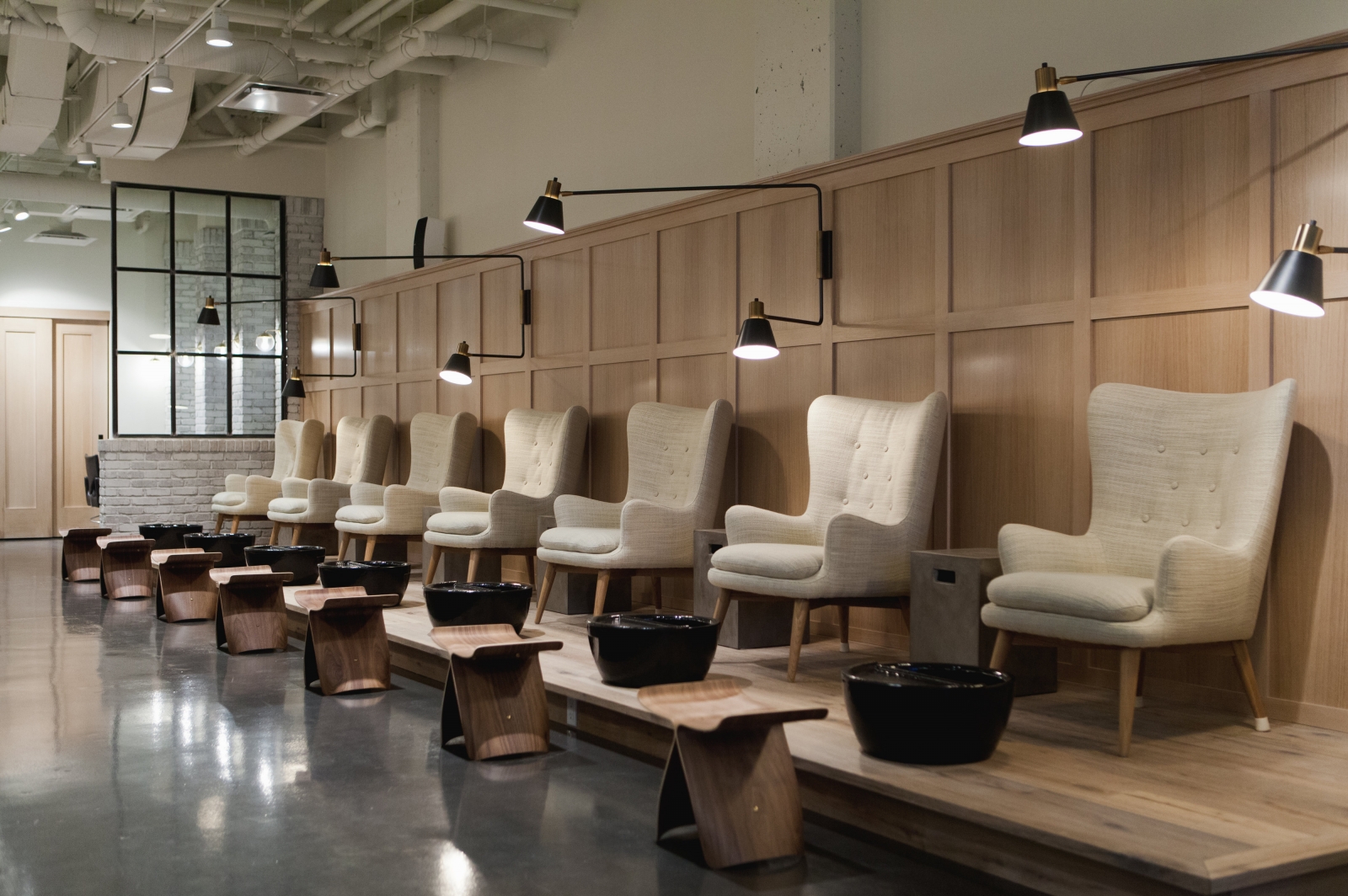 While maintaining a staff with a wide range of skill sets is a challenge, Maric says she's making it work. Part of the solution is to foster a culture of mutual respect; Maric has staff members do treatments or make lattes for each other so they can appreciate the precision and craftsmanship required. As for Maric, most days she deals with the garbage and mops the floor. "I'm not really qualified to do anything else," she laughs.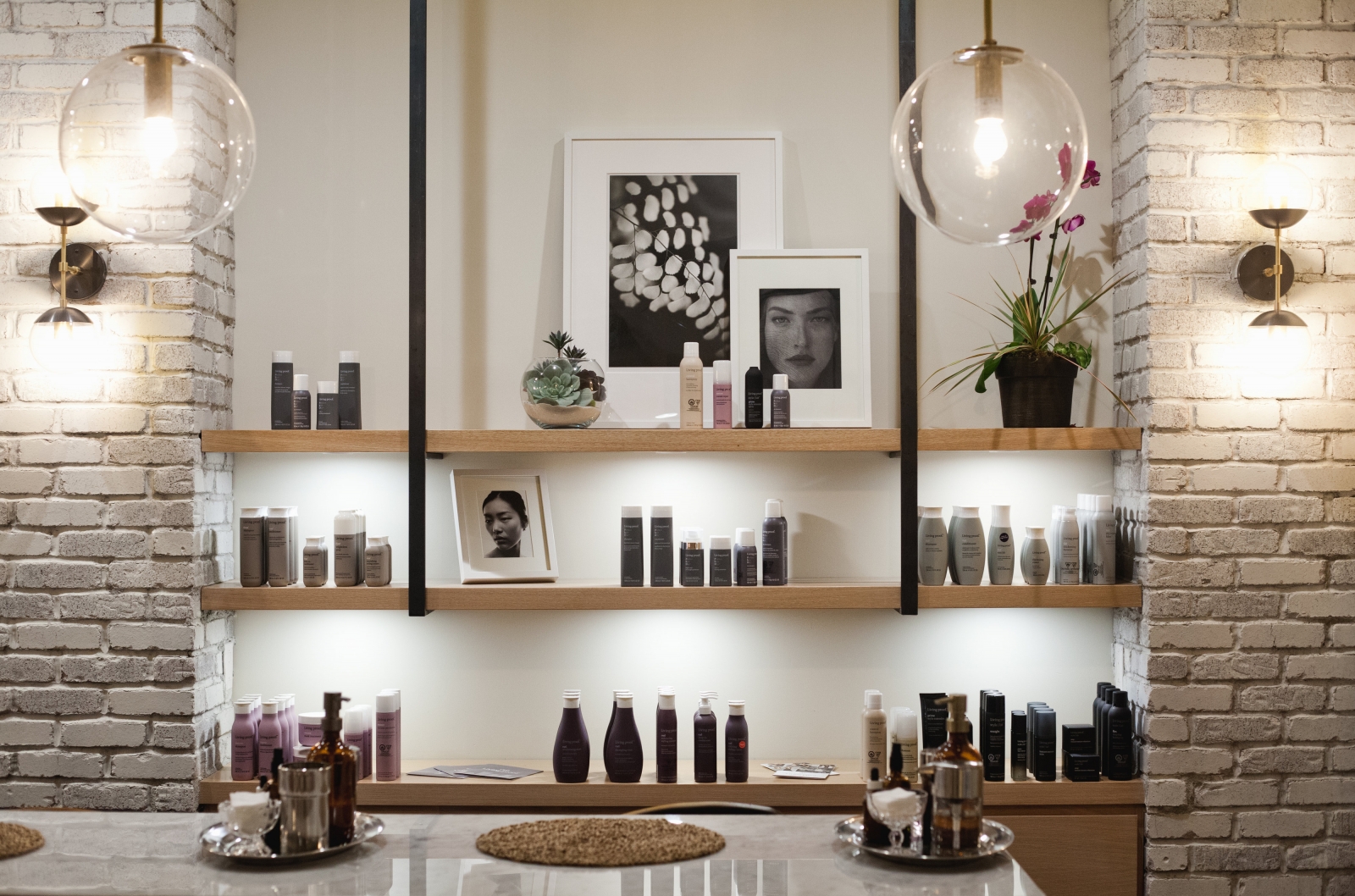 At first glance, Distilled really does look like a little coffee shop – just what Maric envisioned years ago. To her, that's what Distilled is at heart: a place to hang out and feel at home. Services are available to anyone who wants them, but this is no slick salon. "There's no requirement that you come in and partake of anything other than a great cup of coffee," Maric says.
2408 34 Ave. S.W., 403-685-0119, distilledbeautybar.com