Canmore-based fashion illustrator Rachael Meckling has built her female-oriented business around capturing women and their fashion through her art, and her latest project is no different.
Meckling's artist representative Kelly Rae recently connected her with the Calgary Public Library Foundation to create illustrations of iconic women from the literary world to be featured on new products in its online Library Store. The Library Foundation gave Meckling a selection of female authors with accompanying quotes, then let her choose the four she would ultimately illustrate. "I got to choose based on who I identified with and which authors were important to me," Meckling says.
In the end, Meckling chose to illustrate English mystery writer Agatha Christie, American writer Dorothy Parker, The Tale of Peter Rabbit author Beatrix Potter and British author Virginia Woolf. To create the illustrations, Meckling studied archival photos and did online research. After a few days, she would start doing pencil sketches from memory before drawing the final images, which now adorn tote bags, greeting cards and 8″ x 10″ prints in the Library Store.
Here's a look at Meckling's four illustrations and why she chose them
Agatha Christie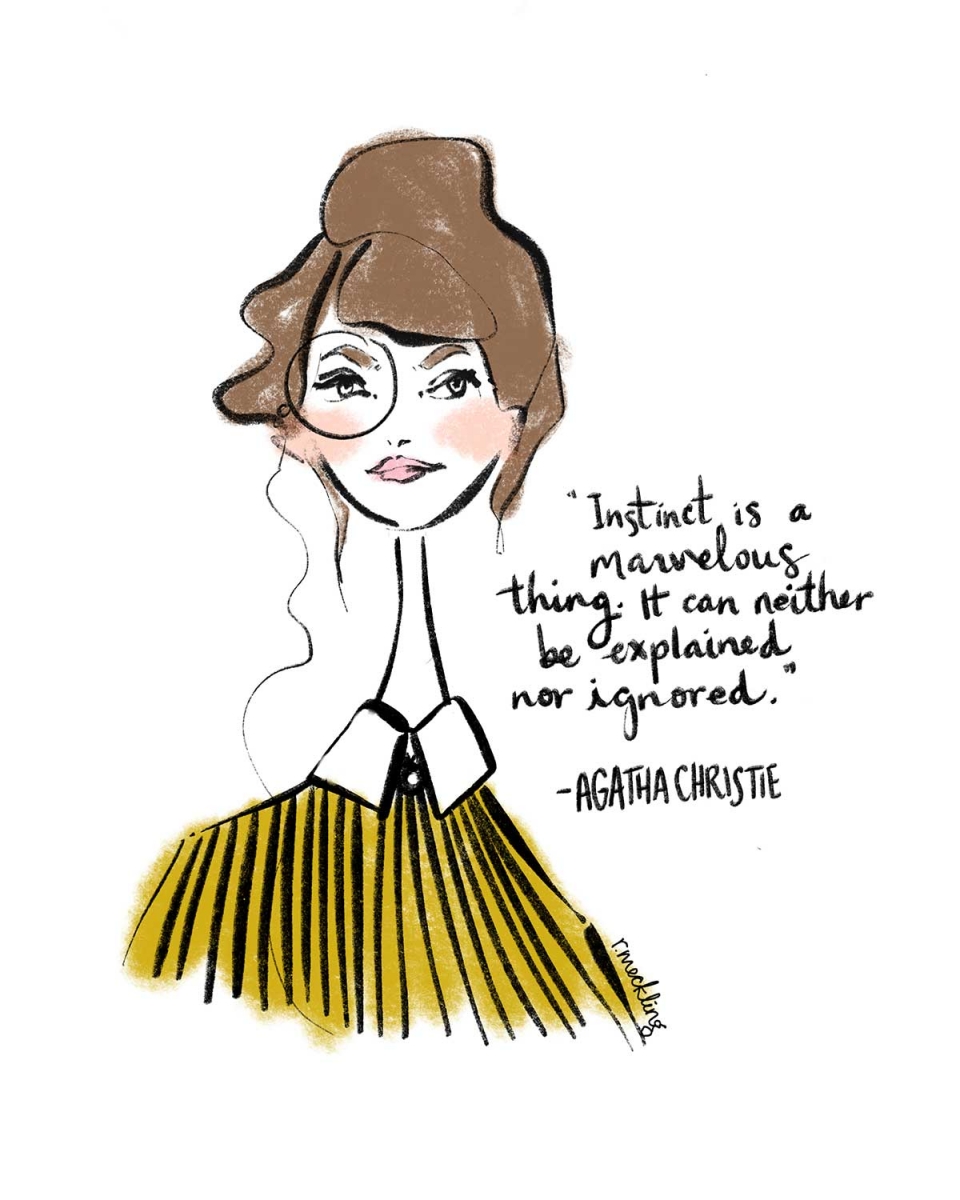 Dorothy Parker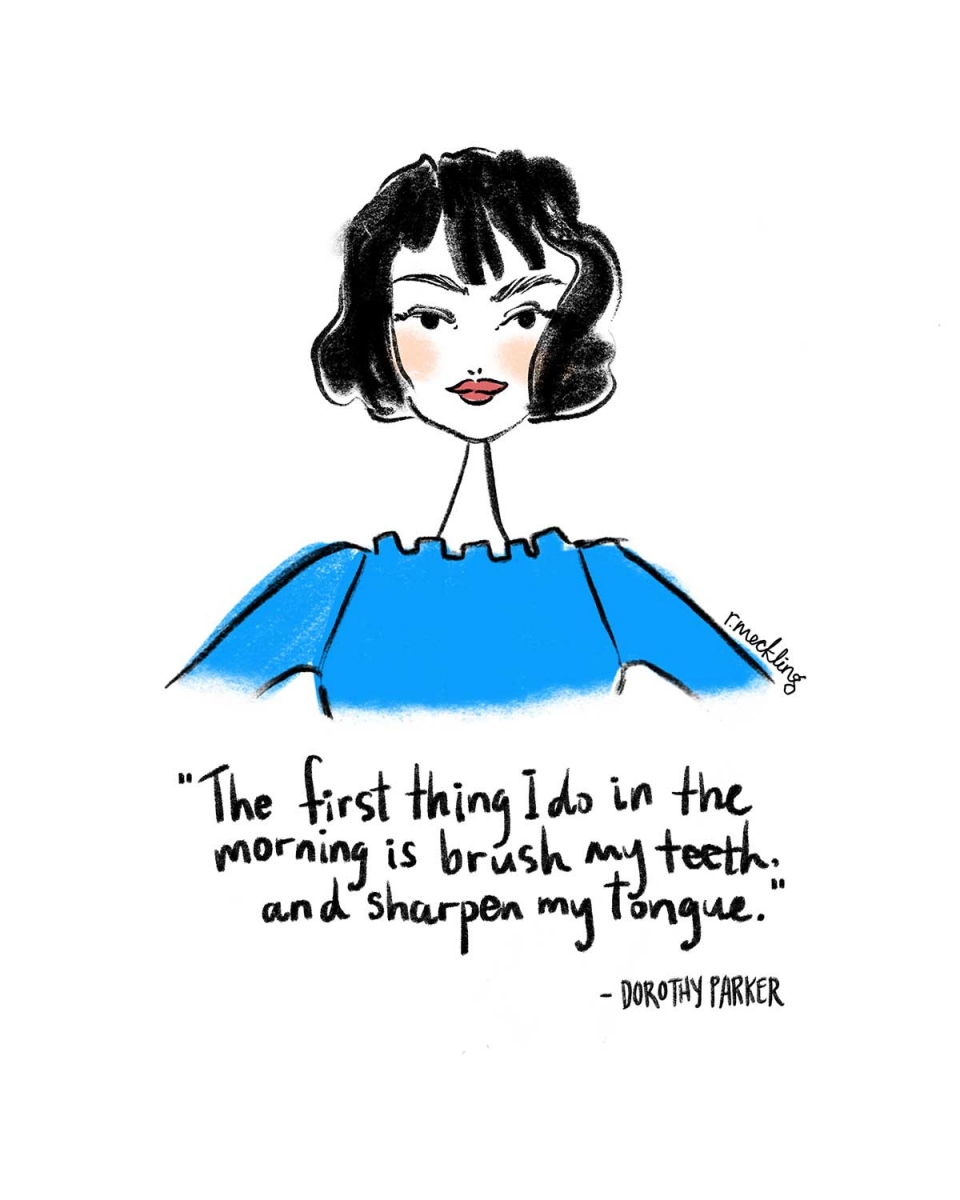 Beatrix Potter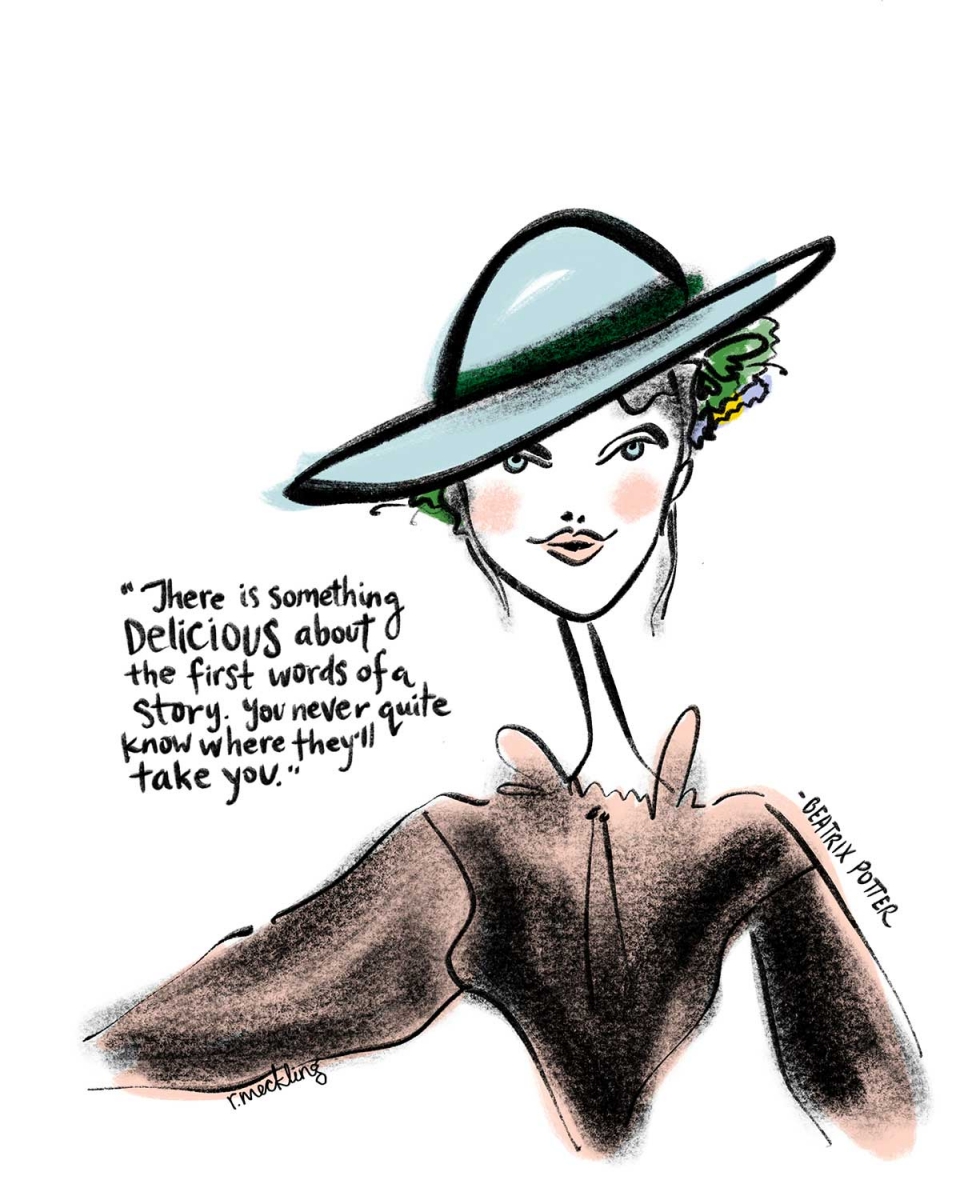 Virginia Woolf