Every year at the Calgary Stampede, people show up in droves wearing their western-themed best. Hats, boots, plaid shirts and the ever-popular Canadian tuxedo are staple fashion pieces, but some folks go the extra mile to show off their personality through their Stampede attire.
Some looks have a story behind them, some have personalized touches and some just look good. Here are 10 cool looks we saw at the 2023 Stampede.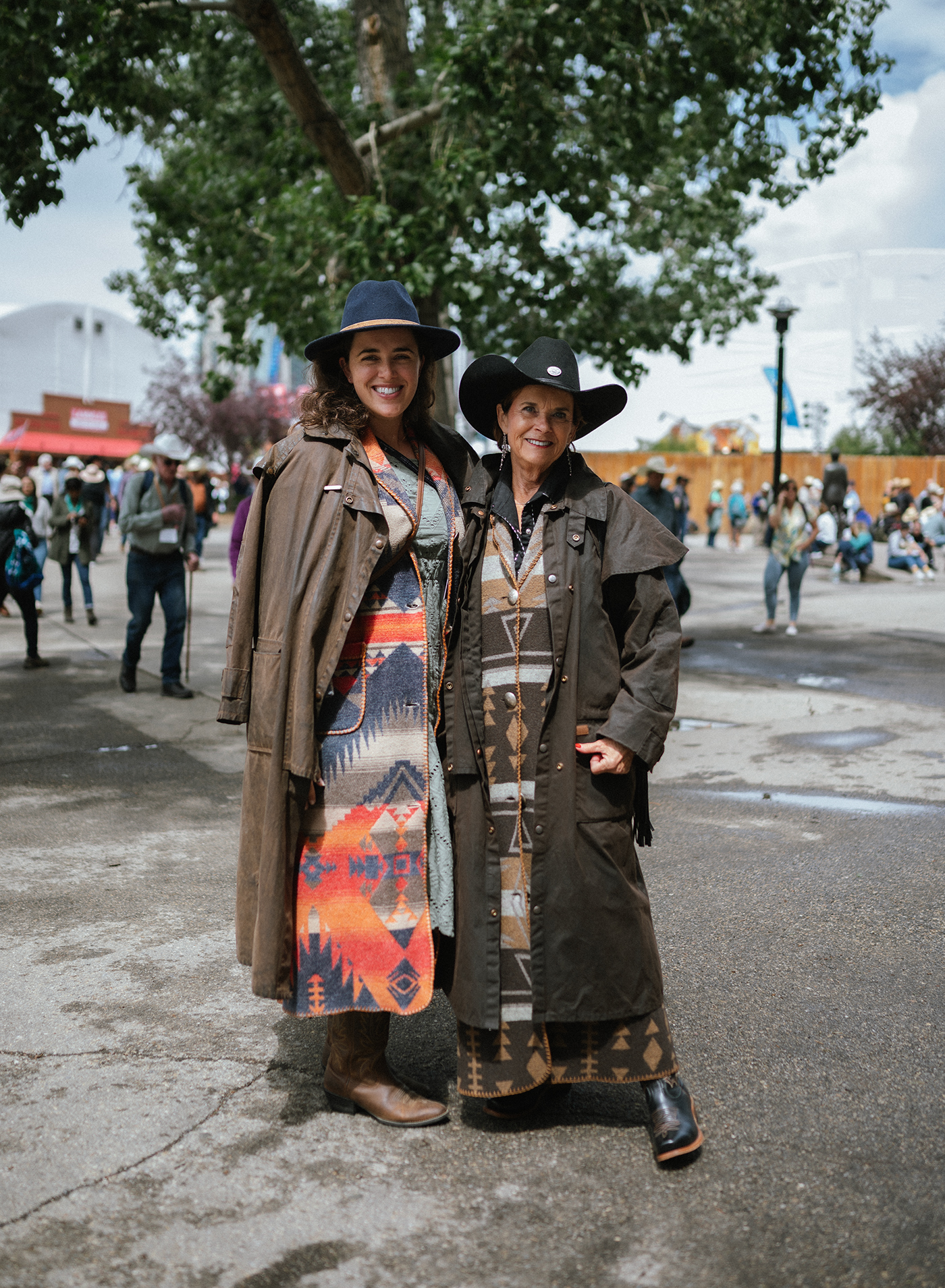 Carolyn Cutting (left) and Ann Cutting (right)
"We're mother and daughter. We're both on the Stampede promotions committee this year, we both volunteer every year," says Ann (right), who has been volunteering for 13 years.
"We're both wearing blanket jackets that we bought from the Stampede store years ago, and this jacket was my grandfather's," says Carolyn (left).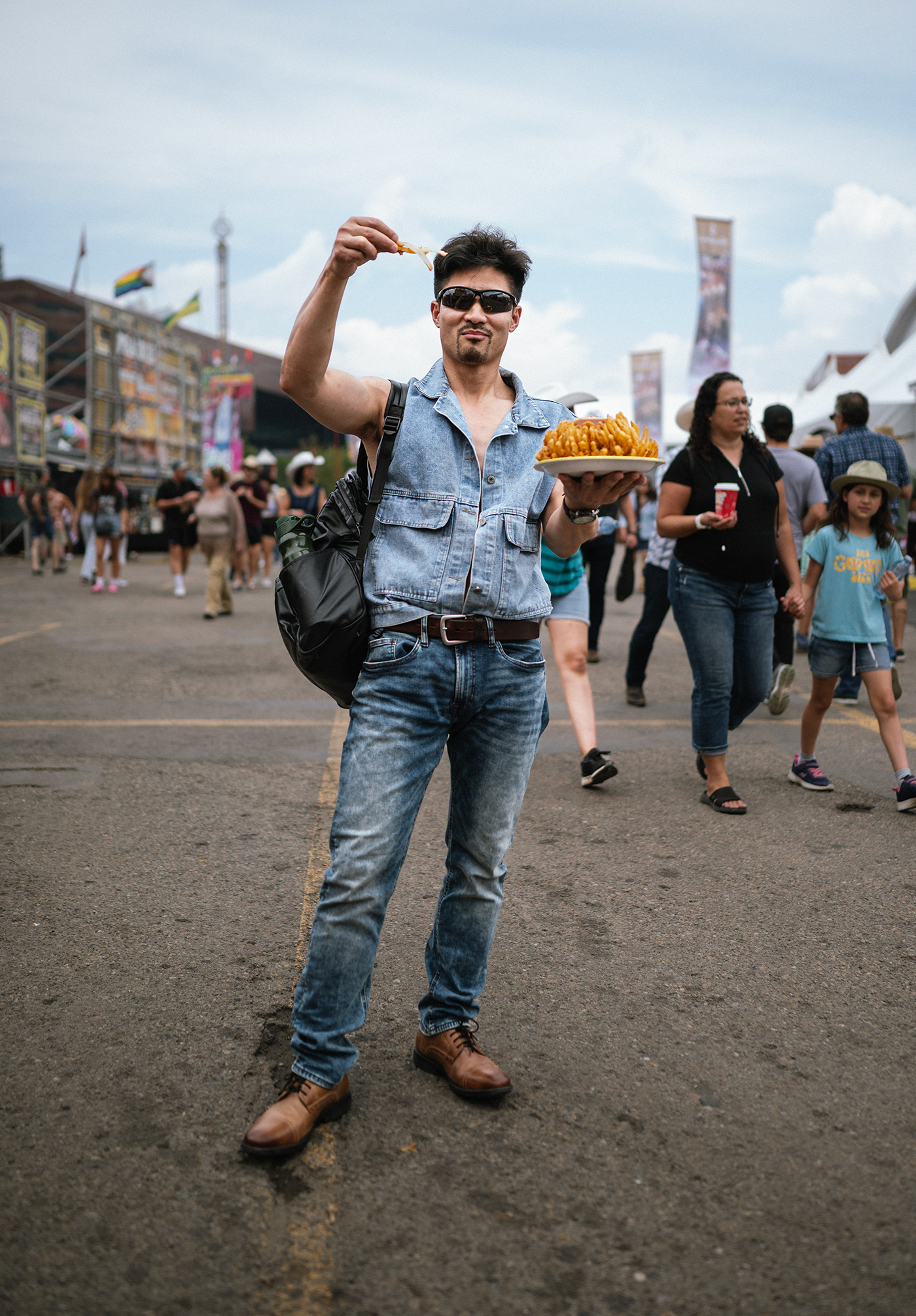 Ben Peng
"I just wanted to match the Stampede vibe and traditional style. Do you think it's beautiful?"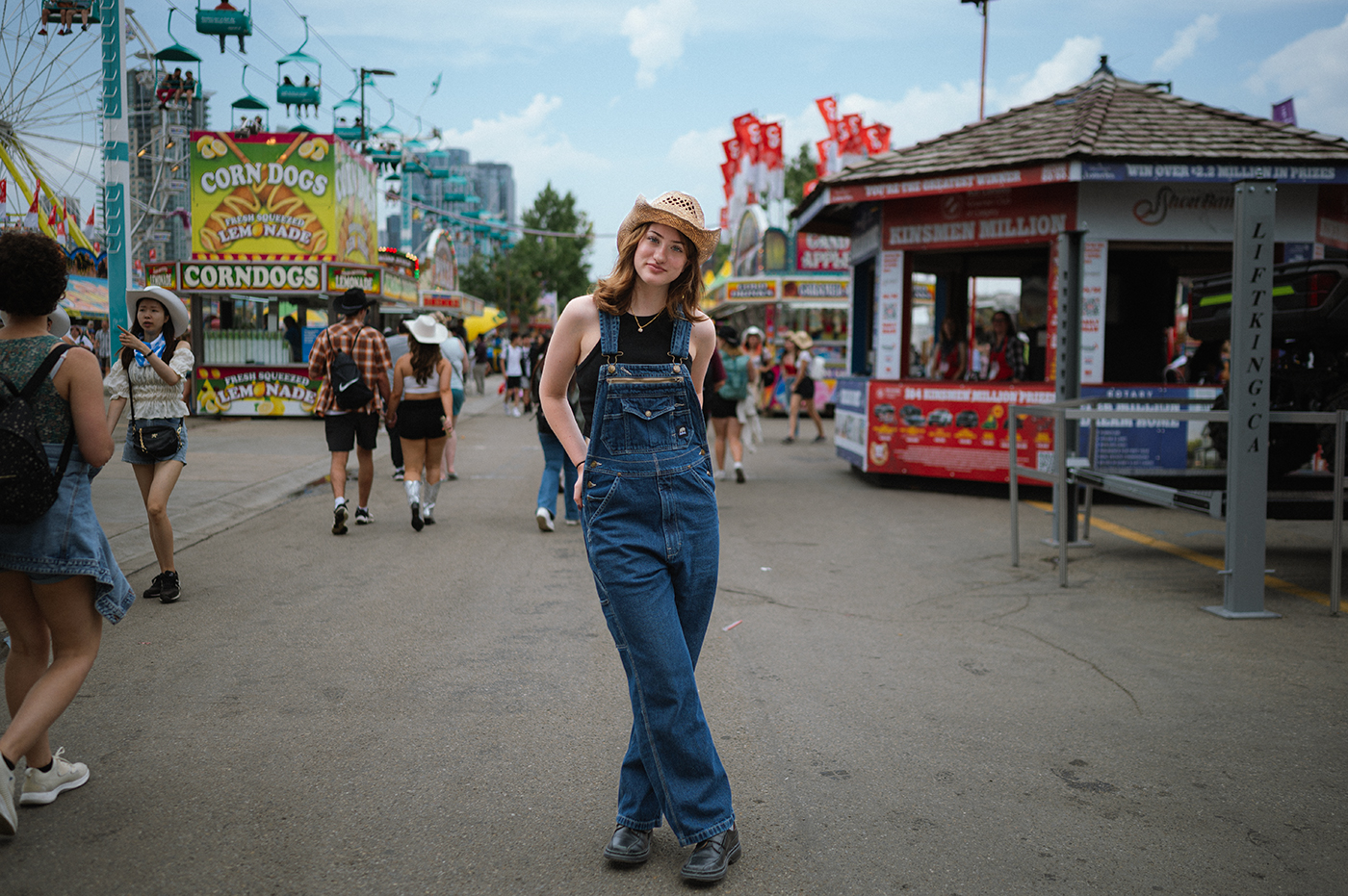 Alana Garneau
"I'm working this year at the cotton candy stand, so I'm here a lot. I got these overalls from working on my cousin's farm last summer; I just thought they were cute so I wore them to work."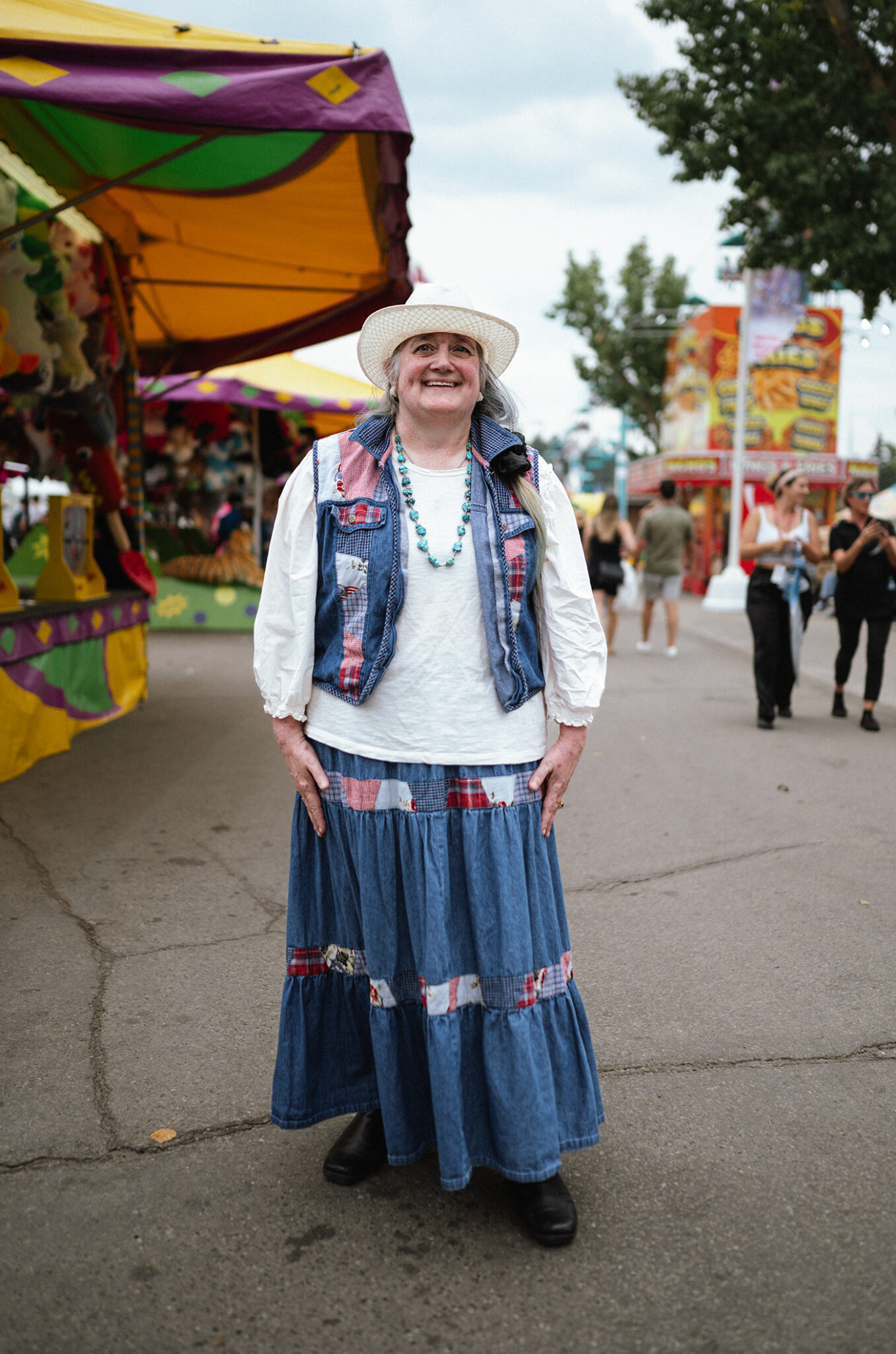 Rhonda M.
"My mom made this in the '70s," says Rhonda, whose mom was a seamstress and owned a clothing shop. "I wear this every year; I've got a small wardrobe of Stampede clothes, all stuff my mom made."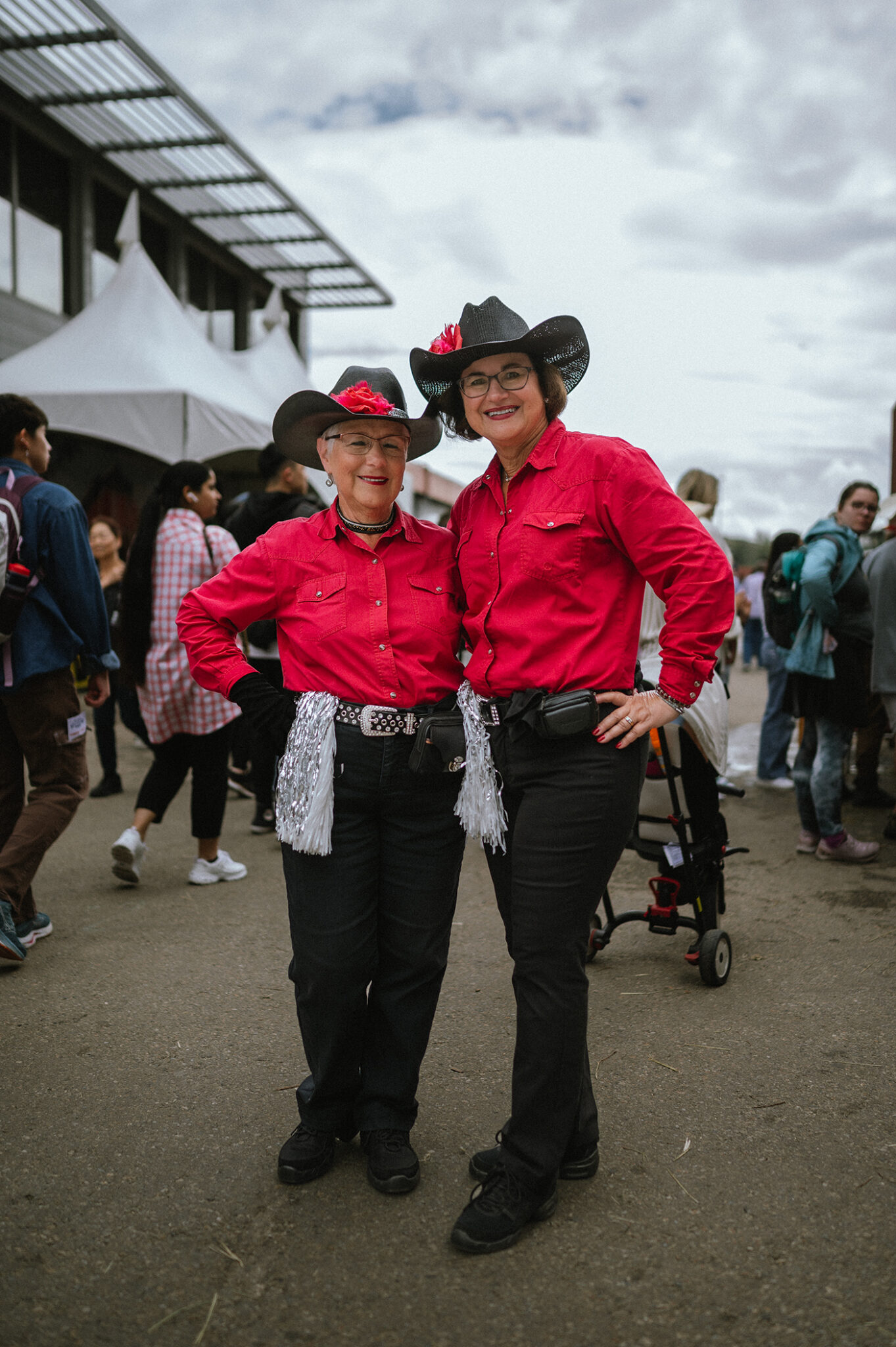 Shirley (left) and Diane O'Rourke (right)
Shirley (left) and Diane O'Rourke (right) are part of the Chinook Country Line Dancers, one of the largest line dancing troupes in Calgary, who are performing at the Calgary Stampede this year. "It's all part of the uniform, but the silver band and flowers [on the hats] are new this year, and so are the gloves, which are for dancing to Shania Twain's 'Man! I Feel Like a Woman!,'" says Shirley.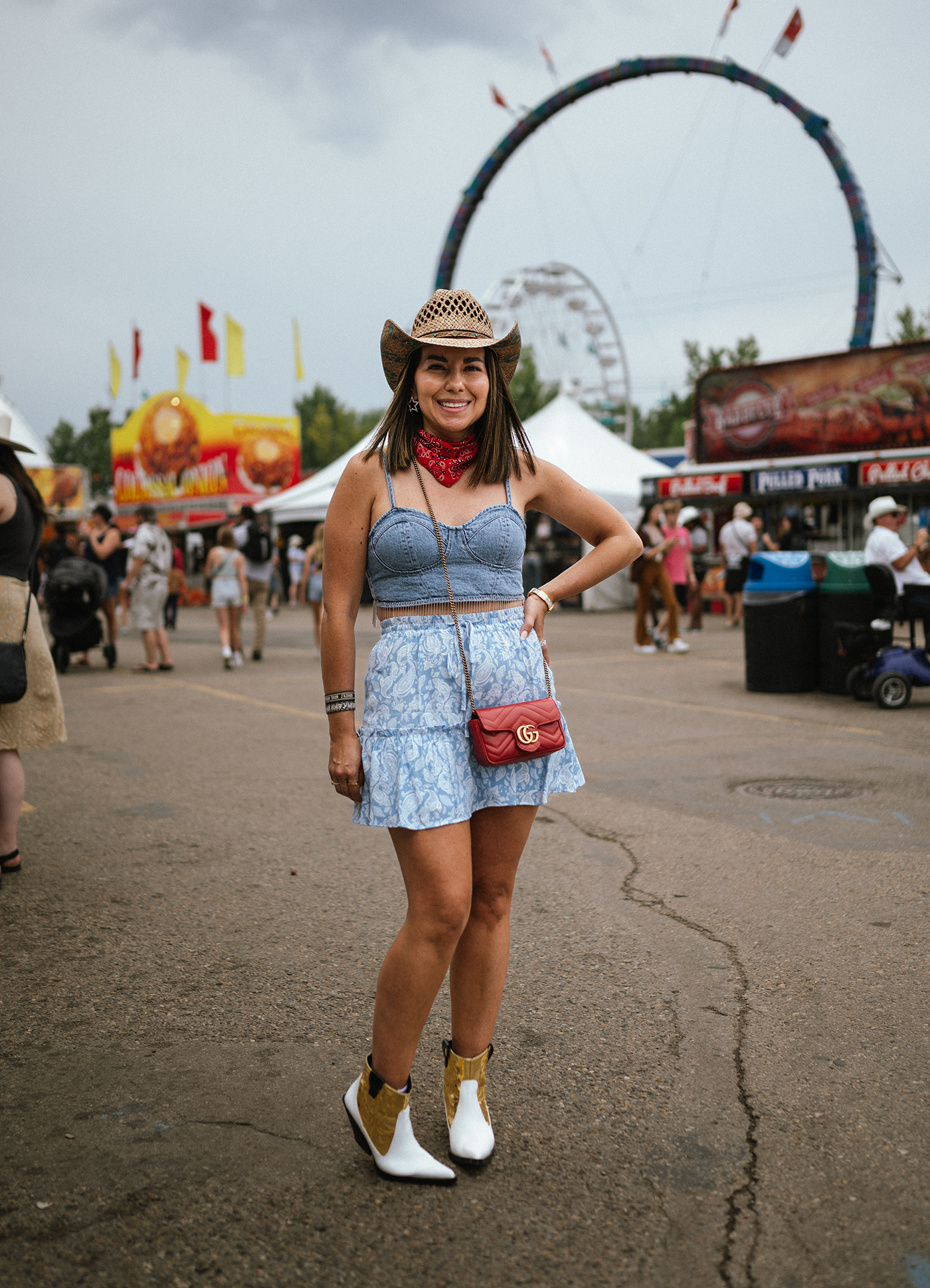 Gigi Caballero
"I like wearing this during Stampede. The boots are from Zara, I just think they have really great stuff. The rest of the outfit is just from H&M."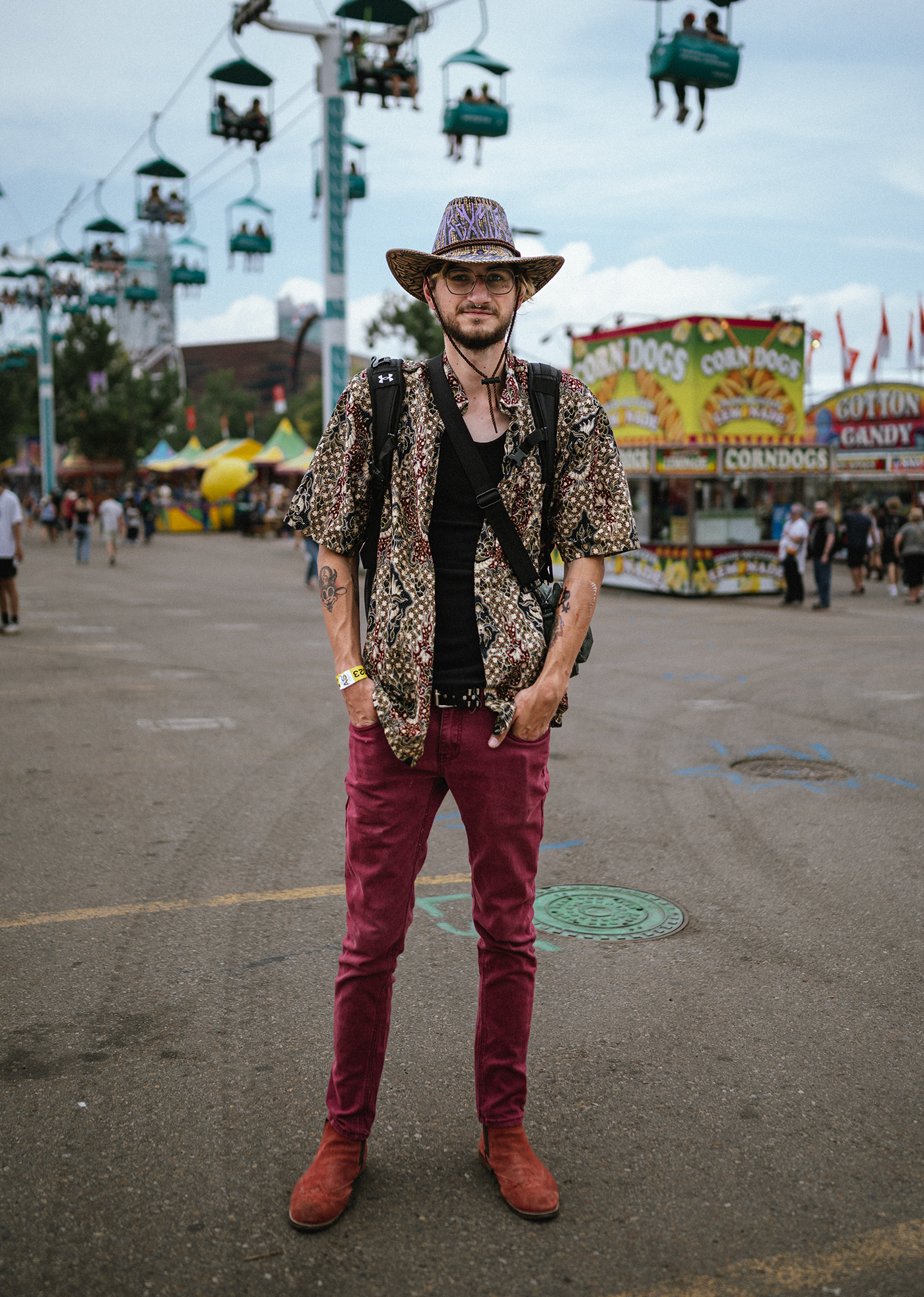 Noah Langdon
"I got these red shoes from Value Village, which I looked up later and turned out to be really expensive, and matched with some red pants that I have. The hat I got at the dollar store, but I am a tattoo apprentice specializing in script, so I thought I would put some of my script on — it's almost like an advertisement, right?"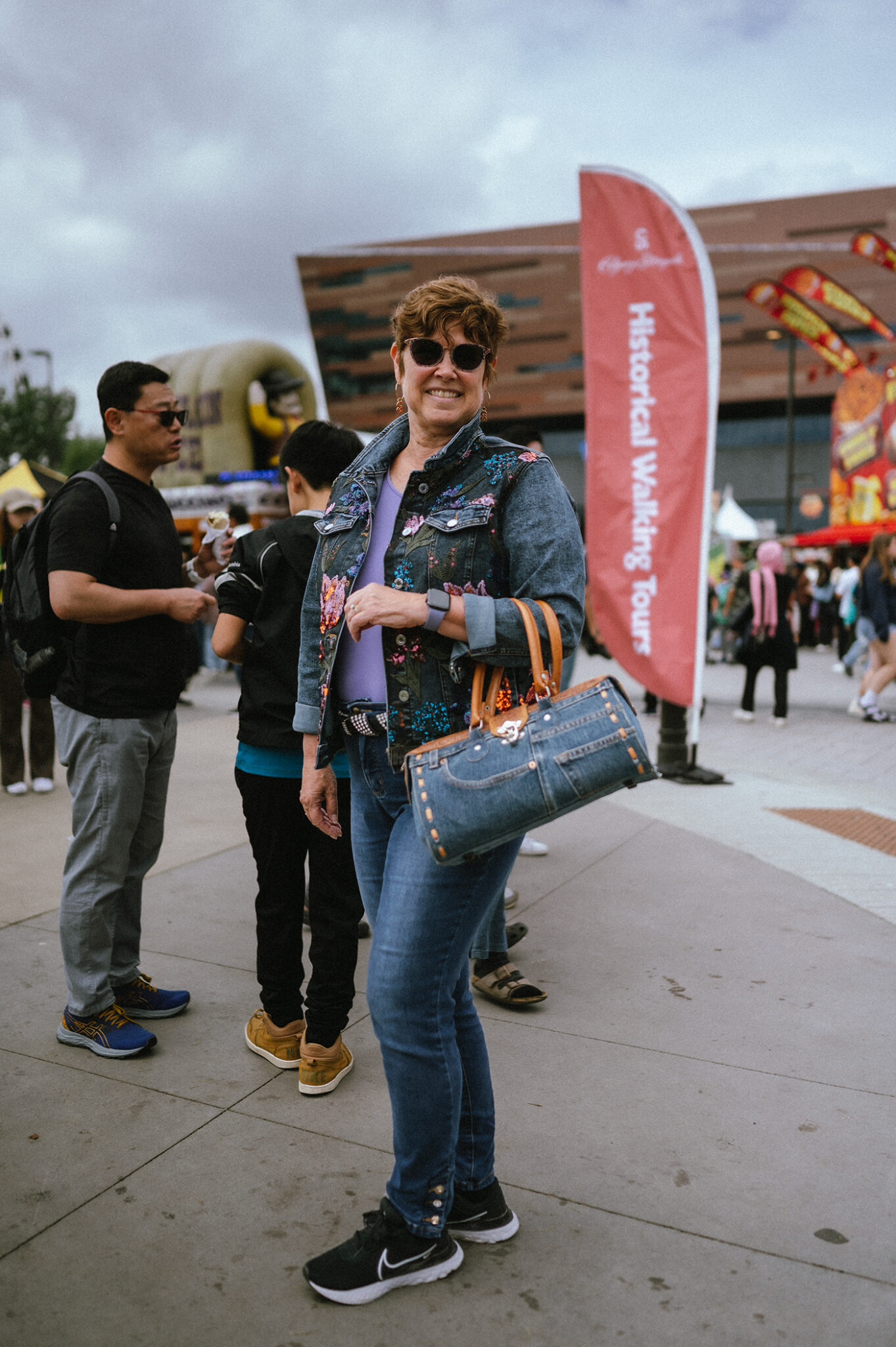 Nancy Nelson
"I actually got this bag in Phoenix, and I loved it. If I see something I really want, I'm gonna get it. I love coming to Stampede and used to come all the time before COVID-19, so I thought it was perfect. Same goes for the embroidered jacket."