Finding a meaningful gift for someone can be hard. Whether it's your best friend, a parent or a coworker, it's difficult to find the right balance between something that's practical and significant to them.
Fortunately, a number of local business owners are combining their love for the community with their craft to create gifts that give back to Calgary through donating a portion of the sales to local charities and non-profits. We've compiled a list of some products that will give gifting a deeper meaning.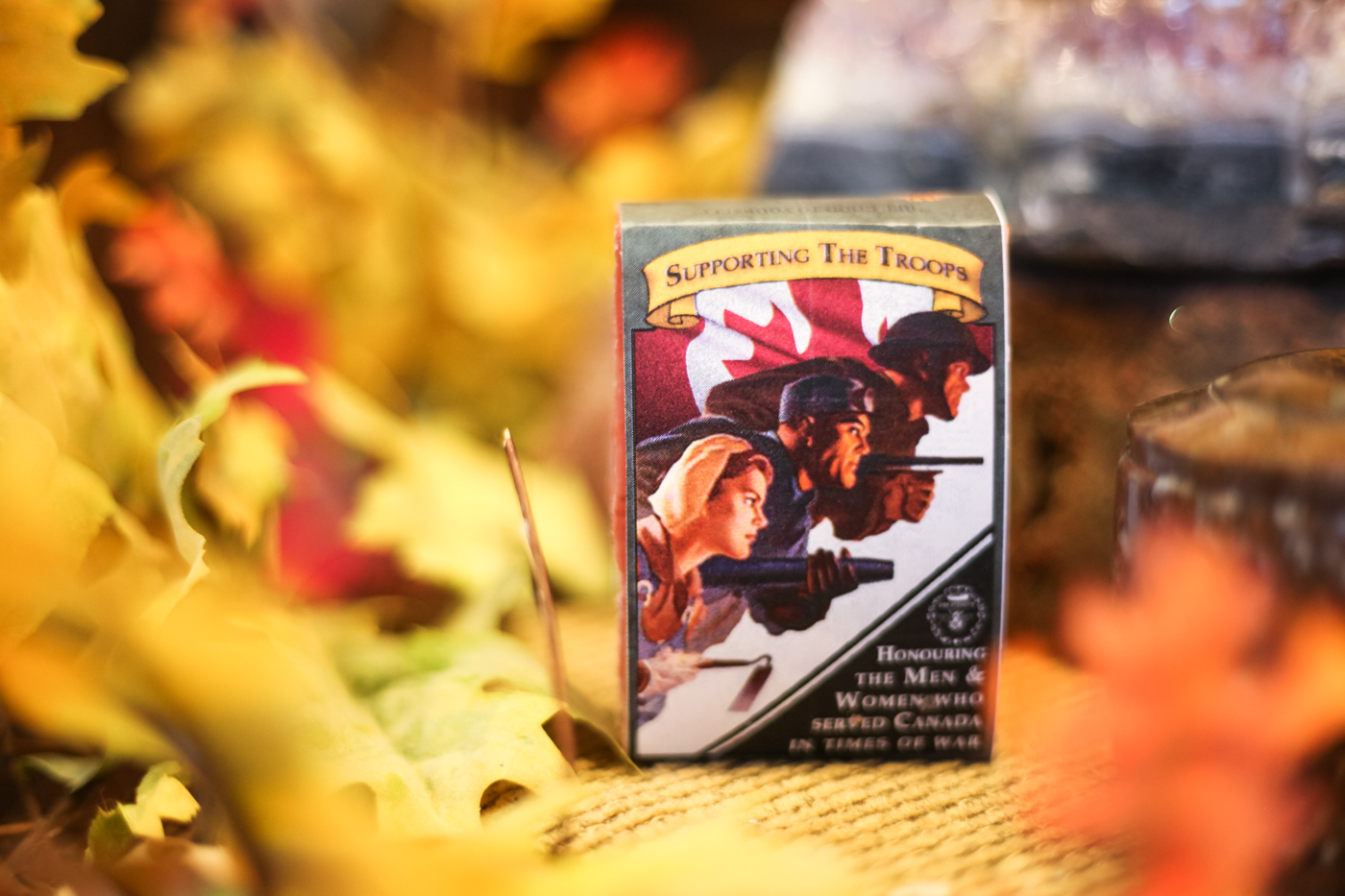 What to buy: Supporting the Troops soap
How it gives back: 100 per cent of profits are donated to the Veterans Food Bank.
Tucked between two large apartment buildings, the bright yellow Beehive house is a treasure trove of honey products. The house's original reading room has been converted into a soap room where you'll find the Supporting the Troops soap. It's made from beeswax and is infused with cocoa butter, mango, chamomile oil, shea butter and other essential oils. All of the products are made in-house (literally in the Beehive house) using organic ingredients and are gluten-free.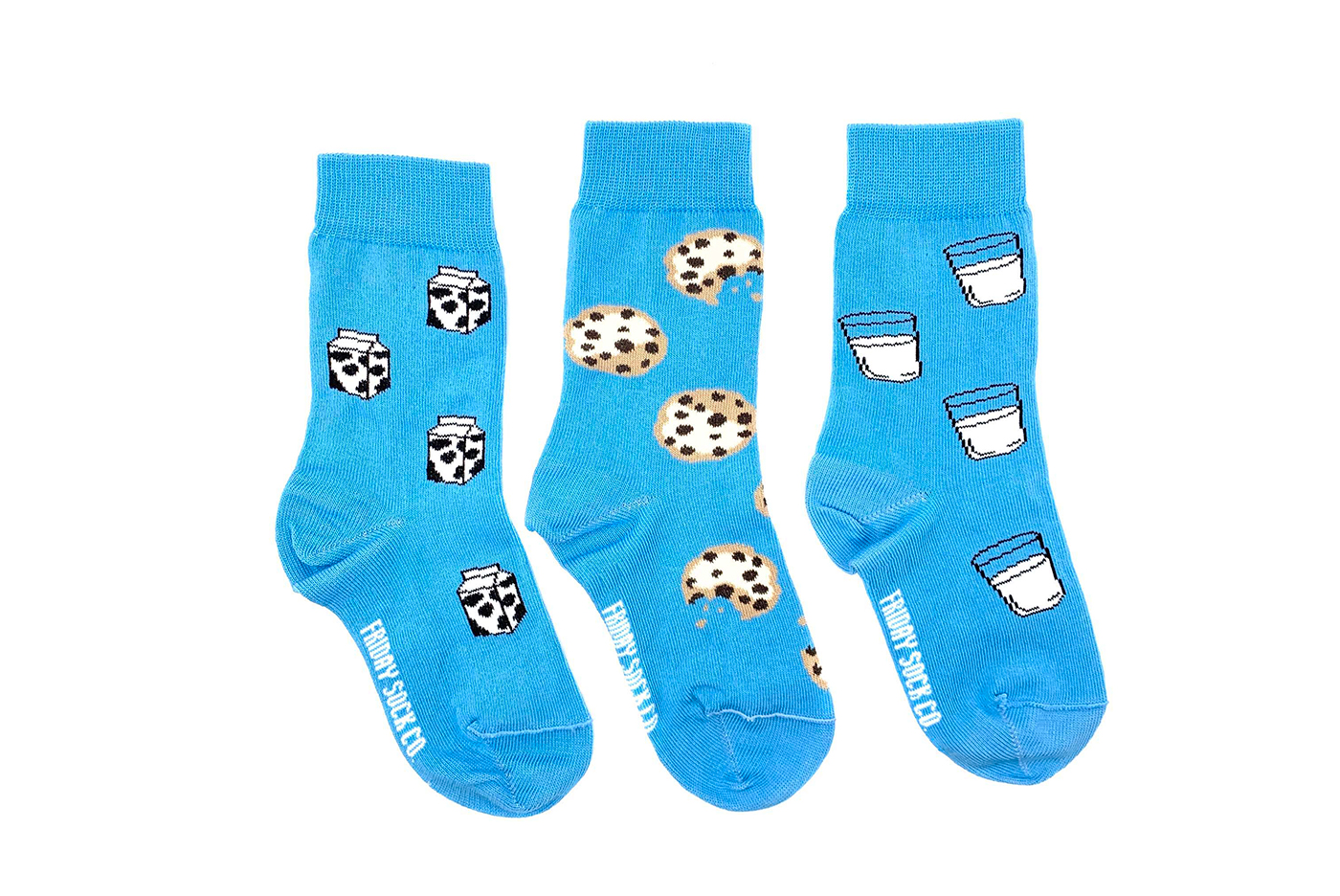 What to buy: "Milk & Cookies" Jim socks
How it gives back: 50 per cent of profits from each pair sold goes toward creating a Research Chair in Pediatric Psychosocial Oncology at the Cummings School of Medicine to research and build programs for children and their families.
Named after Jim Button, co-founder of Village Brewery, these fun-loving socks are meant to bring out the childlike thrill of eating warm and gooey chocolate chip cookies with a cup of cold milk. They come in men's, women's and children's sizes as well as an ankle cut for women.
You can follow Button's cancer journey as well as the progress of his fundraising efforts on his blog Gather With Jim.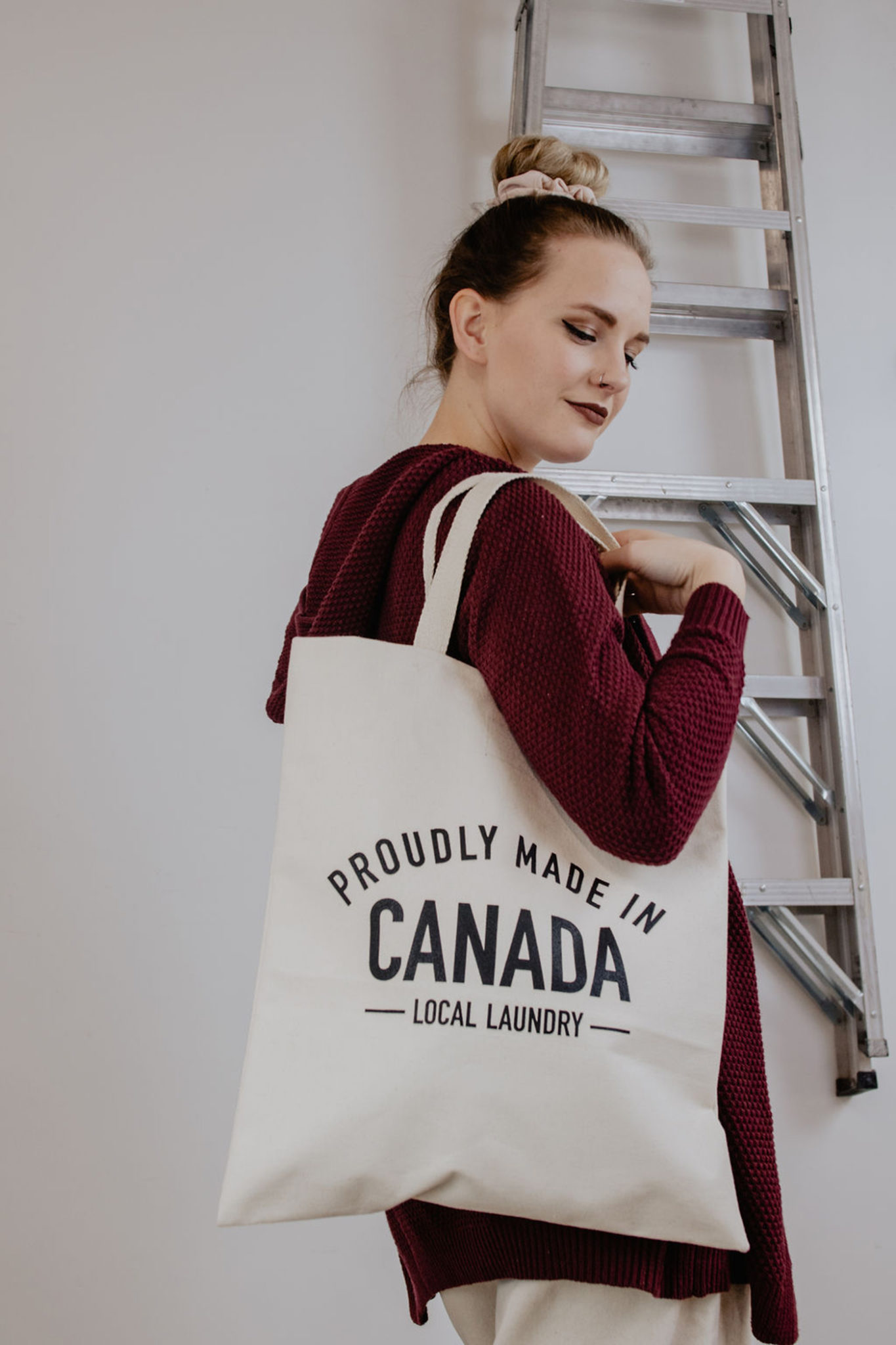 What to buy: Made in Canada — YYC tote
How it gives back: 10 per cent of monthly profits are donated to a local charity that's chosen by customers.
This Calgarian-designed and Canadian-made cotton canvas bag is the perfect accessory to bring on all of your urban adventures. Whether you're signing out books from the Central Public Library, going to one of Calgary's classic coffee shops to get some work done or picking up groceries from your local grocer, you can easily sling this sturdy tote over your shoulder.
For colder weather, check out the charcoal and grey toques as well as the wool socks that are part of the "Giving Garments" program. For each item bought, the same item will be donated to a shelter in Calgary, Edmonton, Ottawa or Toronto.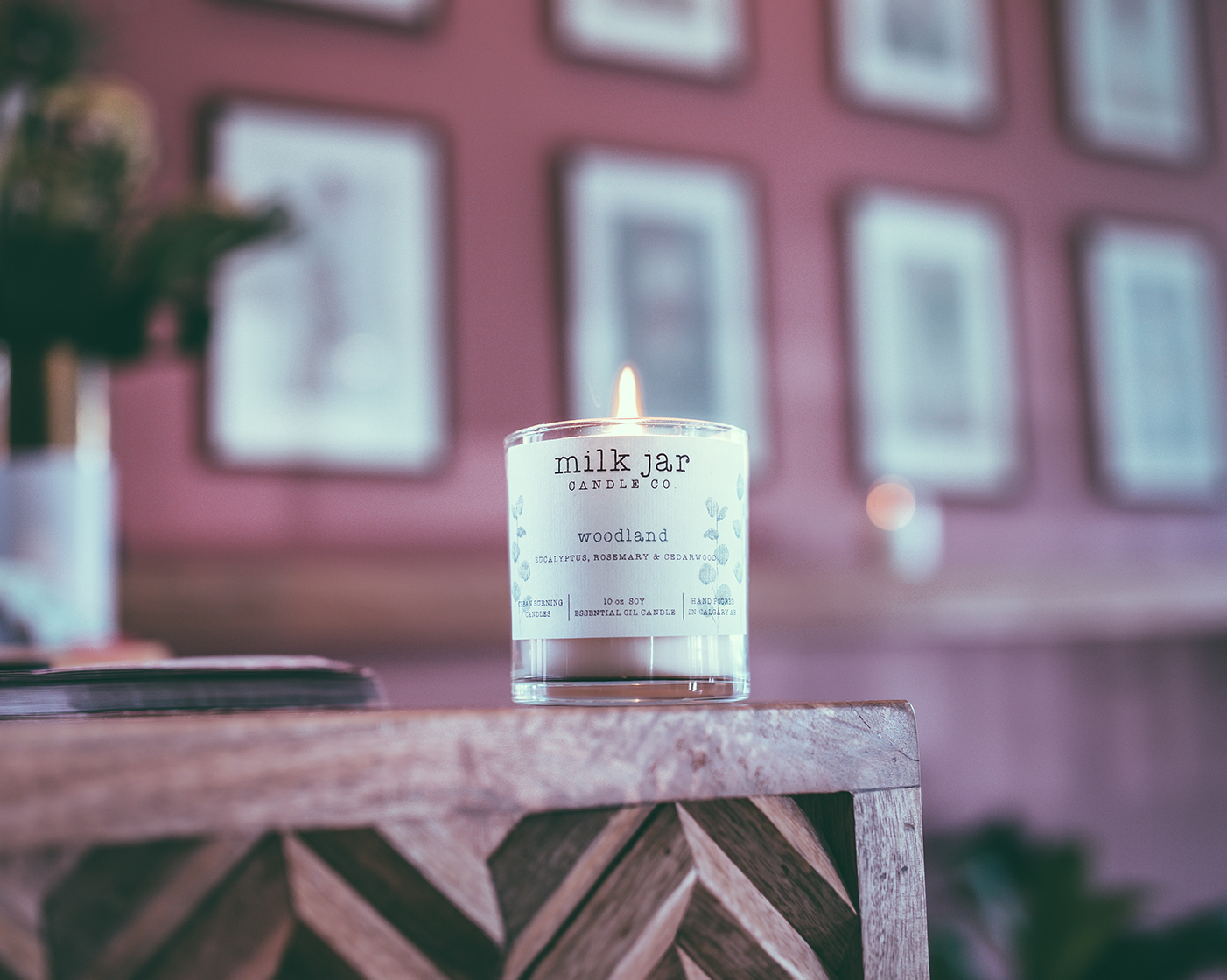 What to buy: Woodland 10-ounce candle
How it gives back: $1 from every candle purchased gets donated to Pace Kids, which provides programming for youth with special needs.
The Woodland candle blends together eucalyptus, rosemary and cedar to give a refreshing lift to any room it's lit in. This candle is perfect to light for a quick emotional, physical and mental refresher. The cedar helps relieve anxious feelings, the eucalyptus encourages deep and clear breathing and the rosemary stimulates memory. The candle contains natural soy wax as well as a wood wick and offers roughly 50 hours of burn time.
View this post on Instagram
What to buy: Aztec bracelet
How it gives back: 10 per cent of profits from each bracelet purchased gets donated to Brown Bagging for Calgary's Kids, which delivers free and healthy lunches to local children.
Playfield's Aztec bracelet is made from a medley of different natural fire agate stones that are known to have both a grounding and calming energy. With every bracelet design, founders Diego Arenas and Andy Nguyen try to instill their core values — community, strength and purpose — through giving back to their community in meaningful ways. Since starting in 2016, more than 5,000 meals have been provided to local children through Playfield's donation to Brown Bagging for Calgary's Kids, and that number will only continue to grow.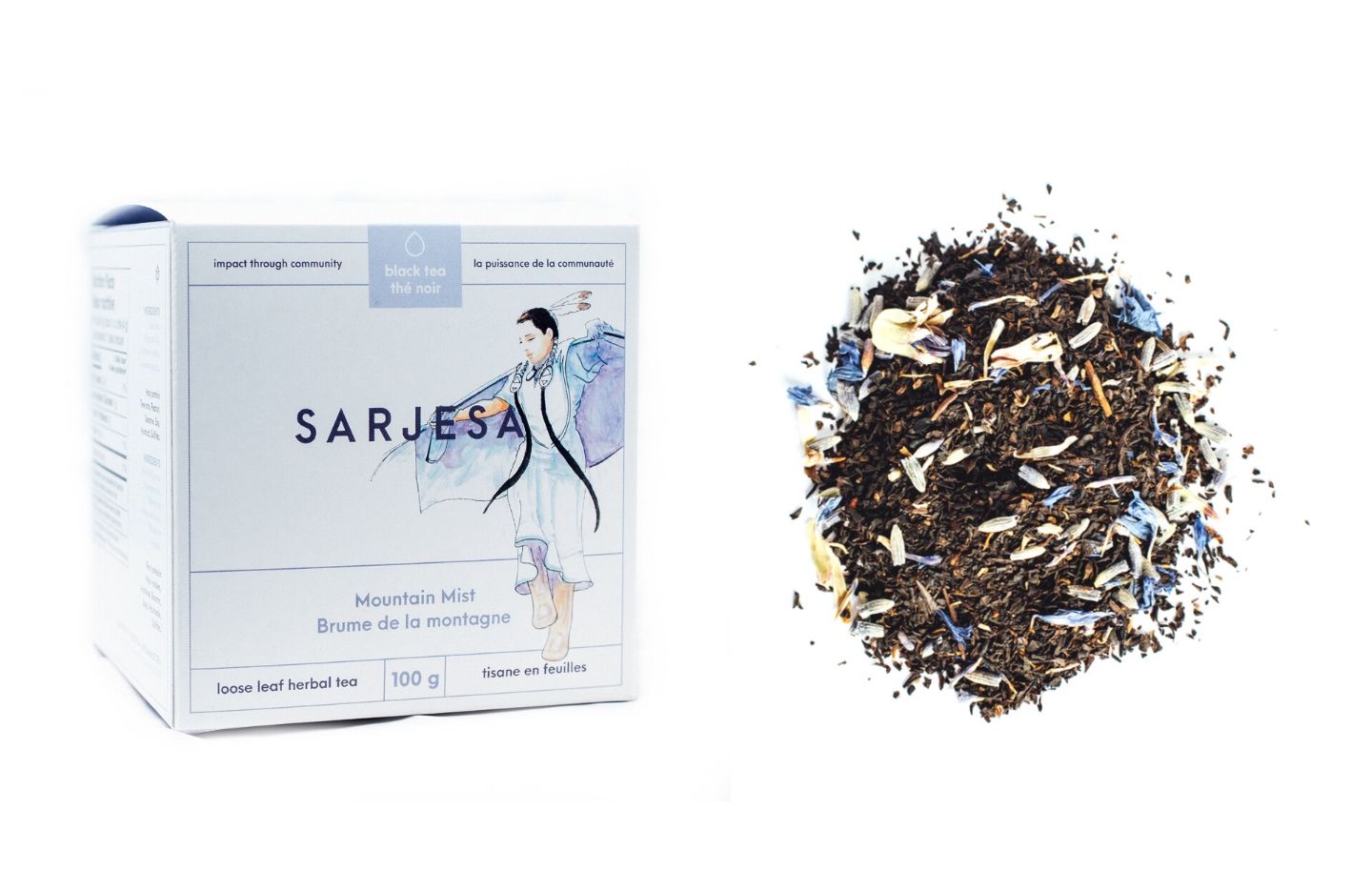 What to buy: "Mountain Mist" Earl Grey blend
How it gives back: $2 from every box purchased goes towards the Awo Taan Healing Lodge Society, which provides shelter to women and children fleeing domestic violence.
Sarjesa began as a humble school project for an Indigenous Studies course and has blossomed into a meaningful loose leaf tea company that empowers women in the community. The "Mountain Mist" Earl Grey blend has a carefully curated mix of black tea with bergamot oil, cornflower and lavender making for the perfect cuppa on a colder day. Everything from the hand-drawn art on the packaging to the hand-picked tea blends has been made or inspired by local community members and Elders.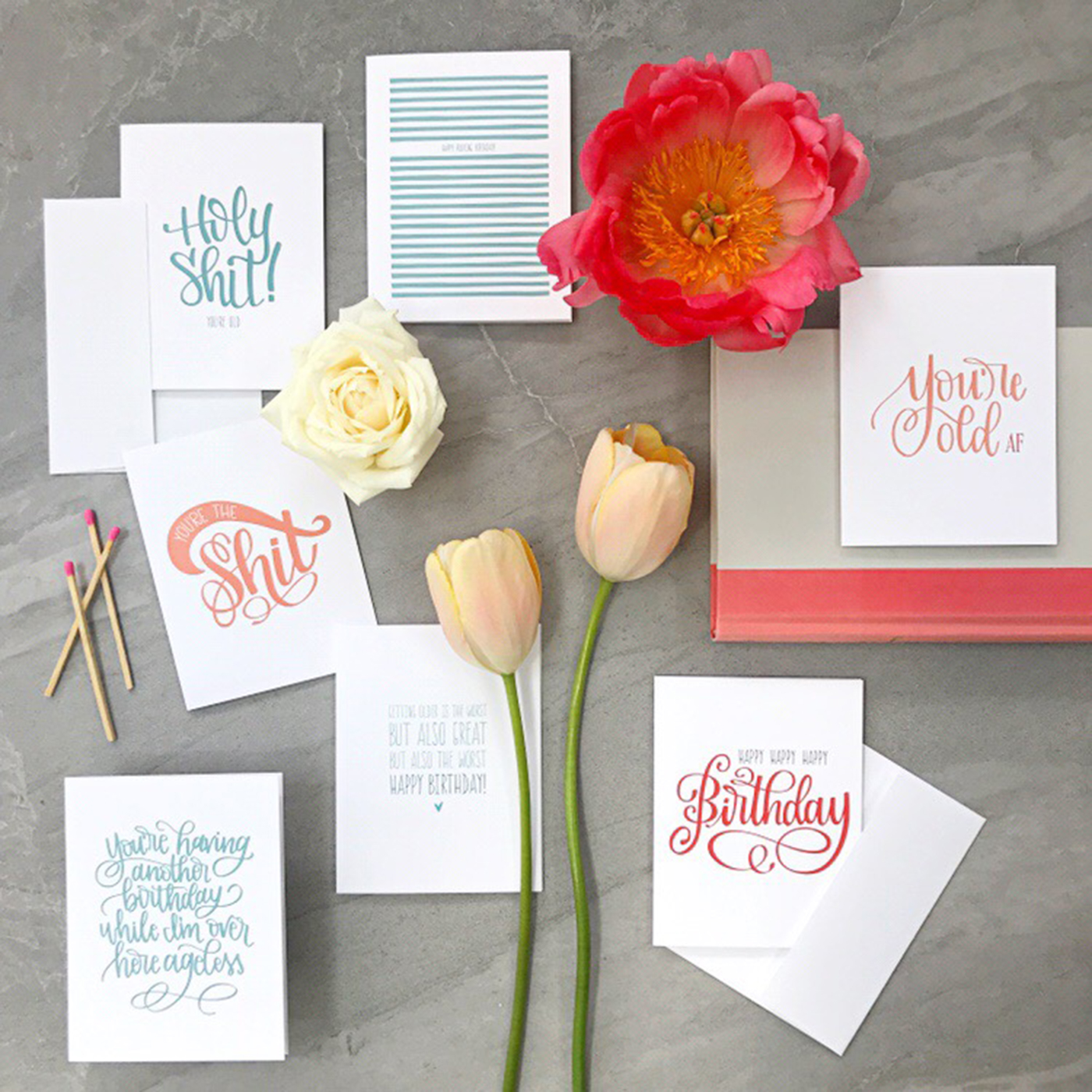 What to buy: Birthday card
How it gives back: 25 per cent of birthday card profits are donated to The Happy Birthday Project, which provides a birthday gift and birthday party supplies for children in need.
Stevie + Bean's playful birthday cards are the perfect addition to any birthday gift. The typography adds a nice pop of colour to the cards while the amusing sentiments like "You're old af" and "You may be another year older, but I would still swipe right" will put a smile on everyone's face. Currently, there are 12 cards in the collection with plans of six more in 2020.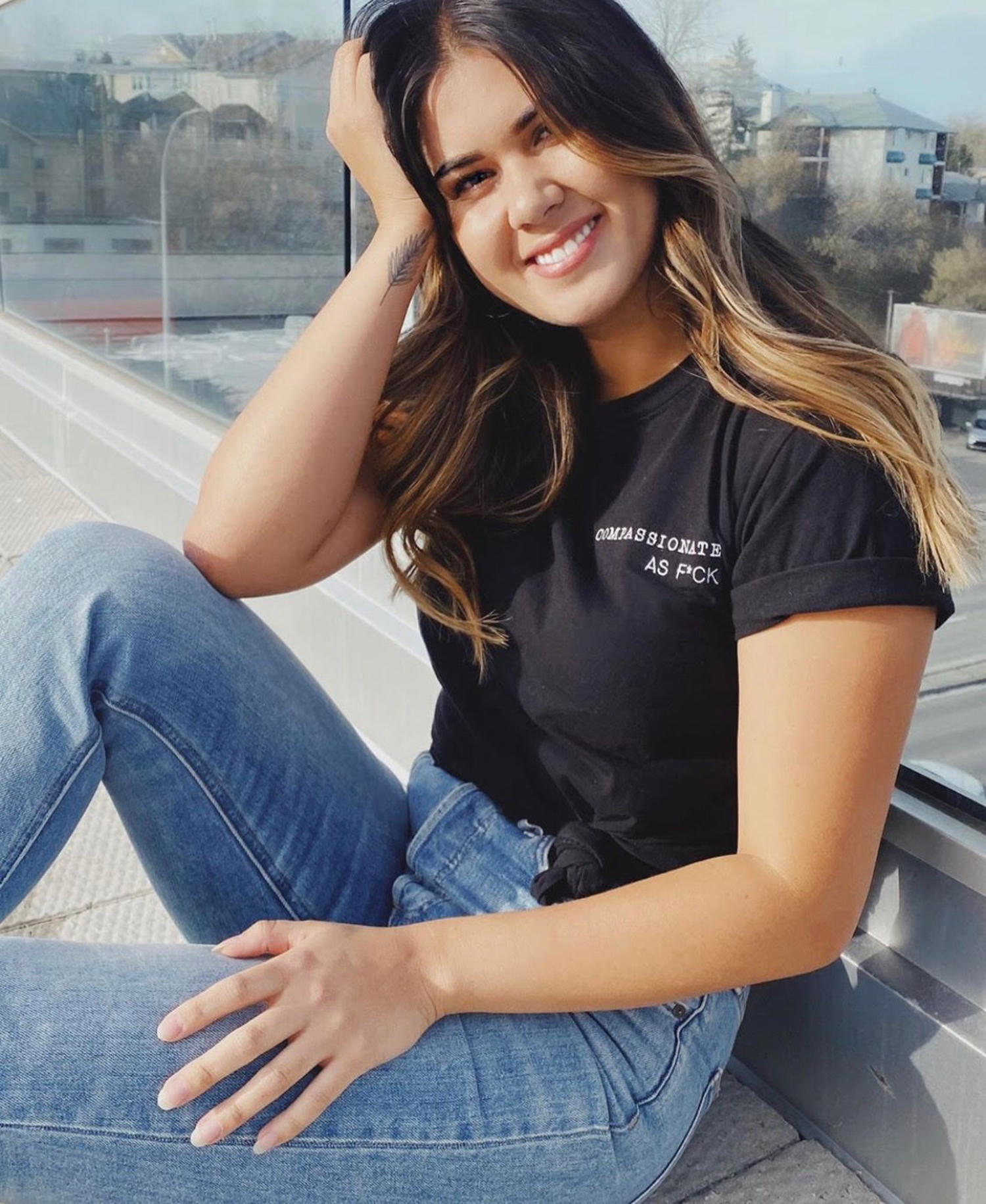 What to buy: Compassionate unisex T-shirt
How they give back: $1 from every item purchased goes towards The Alice Sanctuary and Robin's Refuge, which are both local animal rescue organizations.
This cheeky cotton T-shirt comes in three different colours — black, grey and white — and is perfect for both your vegan and non-vegan friends. Talk Vegan To Me's philosophy is to spark conversations about veganism and you'll certainly be the talk of the town while wearing this tee. You can order the shirt online or visit The Grinning Goat, Calgary's first vegan-only boutique, to pair it with other locally-made vegan items like Marketplace's citrus and sativa candle.