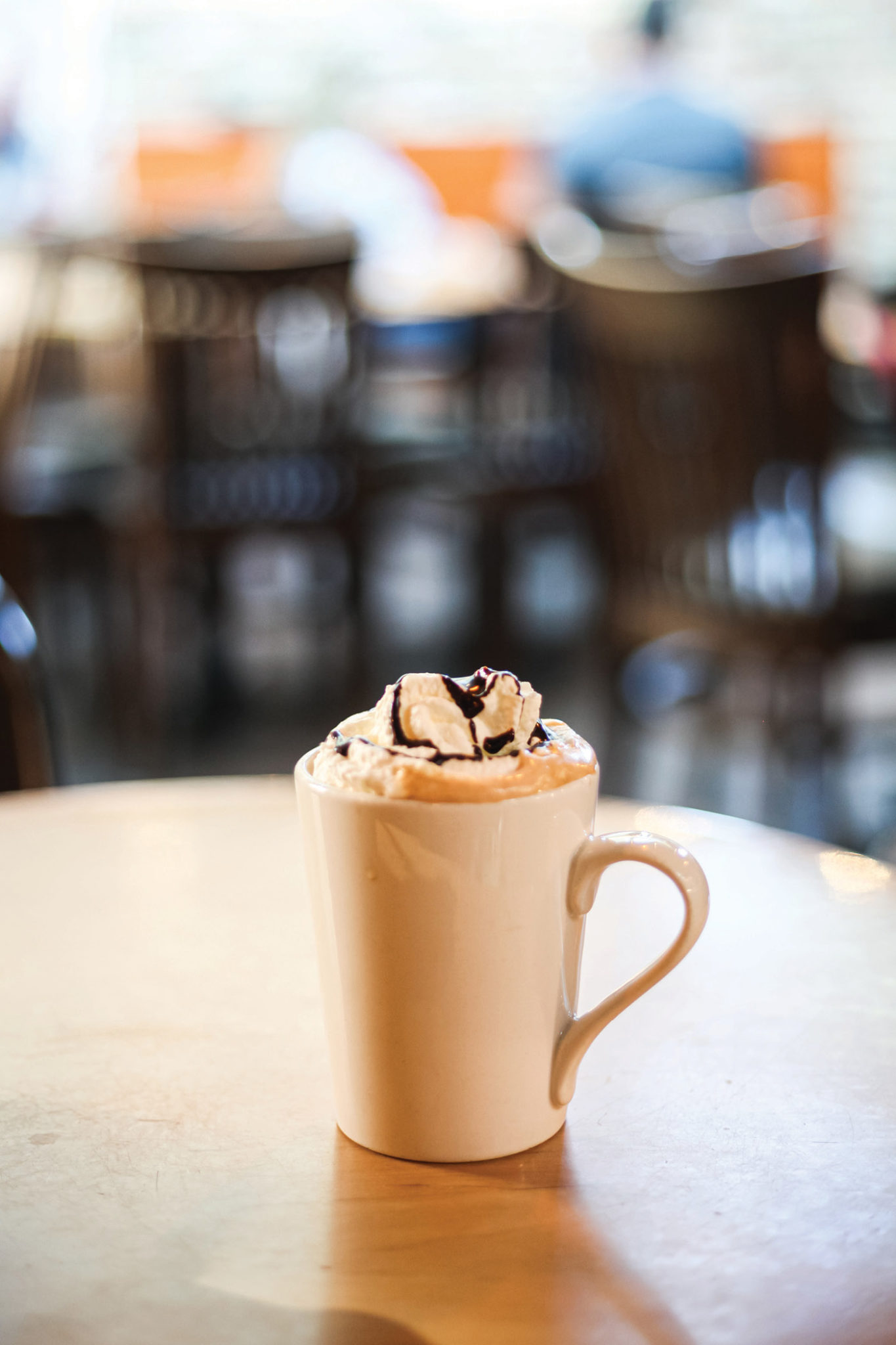 The Blend Most recently bought and renovated by Giovanna and John Nicastro in 2014, Higher Ground serves customers who tend to sit-in rather than grab and go. Expect to see a study session, business meeting or first date on any given occasion.
Essential Sip Organic tea and London Fog lattes are popular, but the bestsellers are the decadent specialty coffee drinks and tea mistos including lavender flavour.
1126 Kensington Rd. N.W., 403-270-3780, highergroundcafé.ca
The Blend All attitude, no frills. Most Thursdays there are free screenings of high-brow cinema by EspressoKino, which draw hipster teens and good-old-days regulars alike.
Essential Sip As the name plainly states, beans are roasted in house. Try the ice brew at your own risk: it's a kick in the teeth of fast-acting caffeine.
314 10 St. N.W., 403-270-3304, roasterie.com
The Blend No Wi-Fi here, but that's because Beano-goers are going to be your next best friends. Artists, writers, musicians and regulars of nearly three decades create an open-door clubhouse vibe.
Essential Sip Beano has its own proprietary espresso blend by Fratello. Try one on its own or as an Americano.
1613 9 St. S.W., 403-229-1232, caffebeano.ca
The Blend Families, university kids and older adults all flock to this family-run business. It can be busy at times you wouldn't expect, but service is fast and friendly.
Essential Sip The Loaf serves Paradise Mountain Organic Coffee, which is sourced from Thailand and roasted in Calgary. Use it to aid the digestion of the gargantuan sandwiches.
8 Parkdale Cres. N.W., 403-270-7810, lazyloafandkettle.com
The Blend With two distinct rooms and a spacious patio, Weeds' mix of local artwork, family-heirloom furniture and brightly coloured walls scream coffee-house authenticity. In what used to be its smoking room, you can lounge in a barber's chair, play a game of chess or tickle the ivories on the vintage piano.
Essential Sip Using Vancouver's 49th Parallel beans, proprietor Joel Nania says Weeds makes a must-try classic latte. And classic it is: sugary syrups, though available, are discouraged.
1903 20 Ave. N.W., 403-282-7940, facebook.com/WeedsYYC
The Blend A fiercely loyal cavalcade of neighbourhood families have made Bell's the unsung epicentre for community gathering in Marda Loop. Savvy Mount Royal University students opting to skip Starbucks make up the bulk of non-regulars.
Essential Sip Blend in by keeping it simple with a cup of drip. Bell's serves Kienna Coffee Roasters, a local roaster serving Calgary since 1999.
1515A 34 Ave. S.W., 403-243-3095, bellsbookstorecafe.com