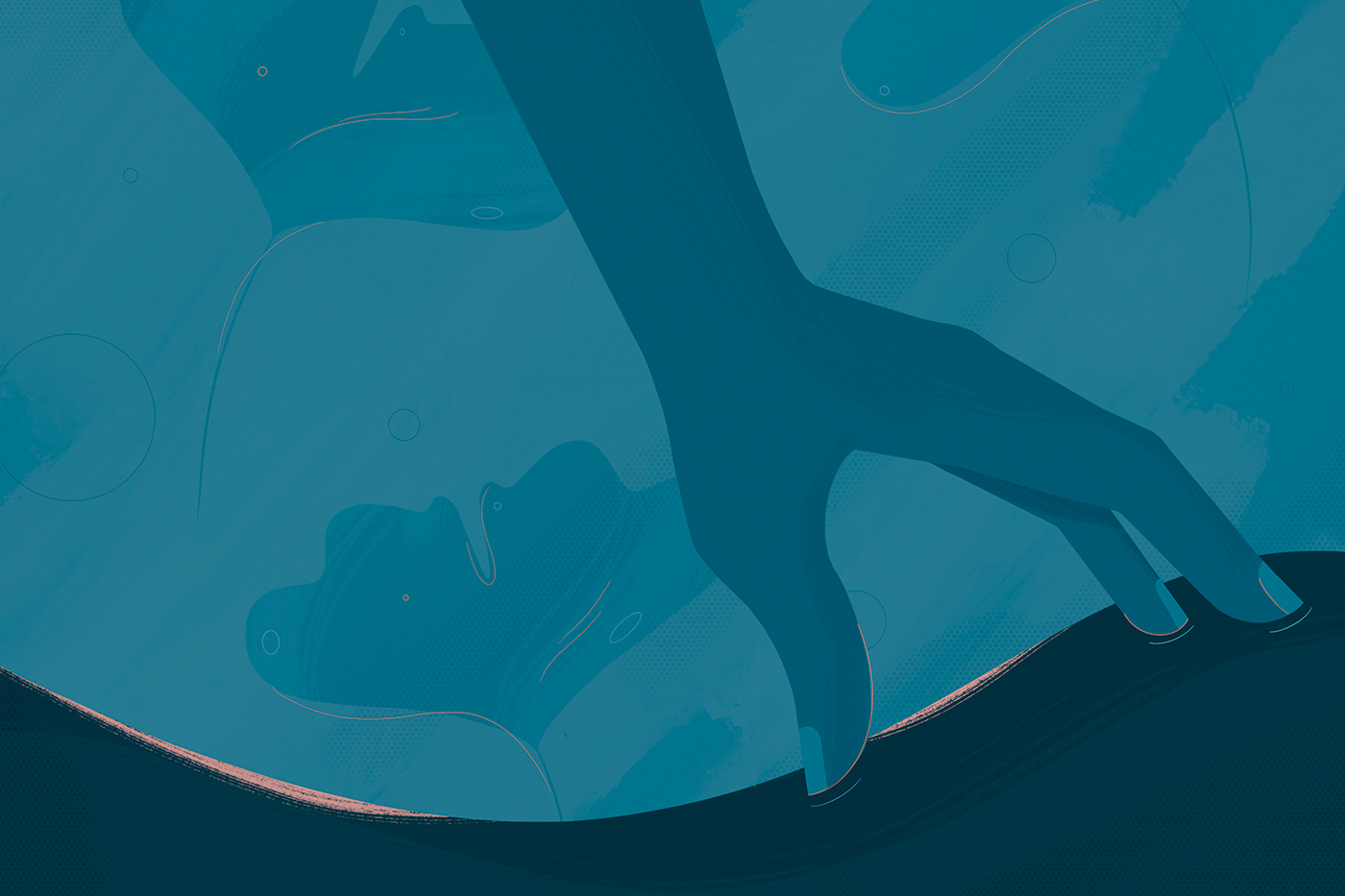 Going to a day spa is supposed to be the ultimate in relaxation, but, for those who don't hit the spa often, all the choices, lingo and etiquette can make you want to throw in the towel.
Well, don't. Winter in Calgary is harsh, the cold and dryness wreaking havoc on your skin and nails and eroding your sense of well-being. After almost two years of altruistically abstaining from beauty services, it's time to peek out of your cave and rediscover the world of hushed voices, soft lighting and fluffy robes, surrendering yourself to the professionals for an aesthetic transformation that'll soothe your soul as much as it will your skin.
Here's what you should know about and expect from your visit to a day spa (not to be confused with a medi-spa that specializes in injectables like Botox and fillers, as well as other prescription-strength treatments; that's a whole other ball of wax). So take a deep, cleansing breath and let's begin.
Face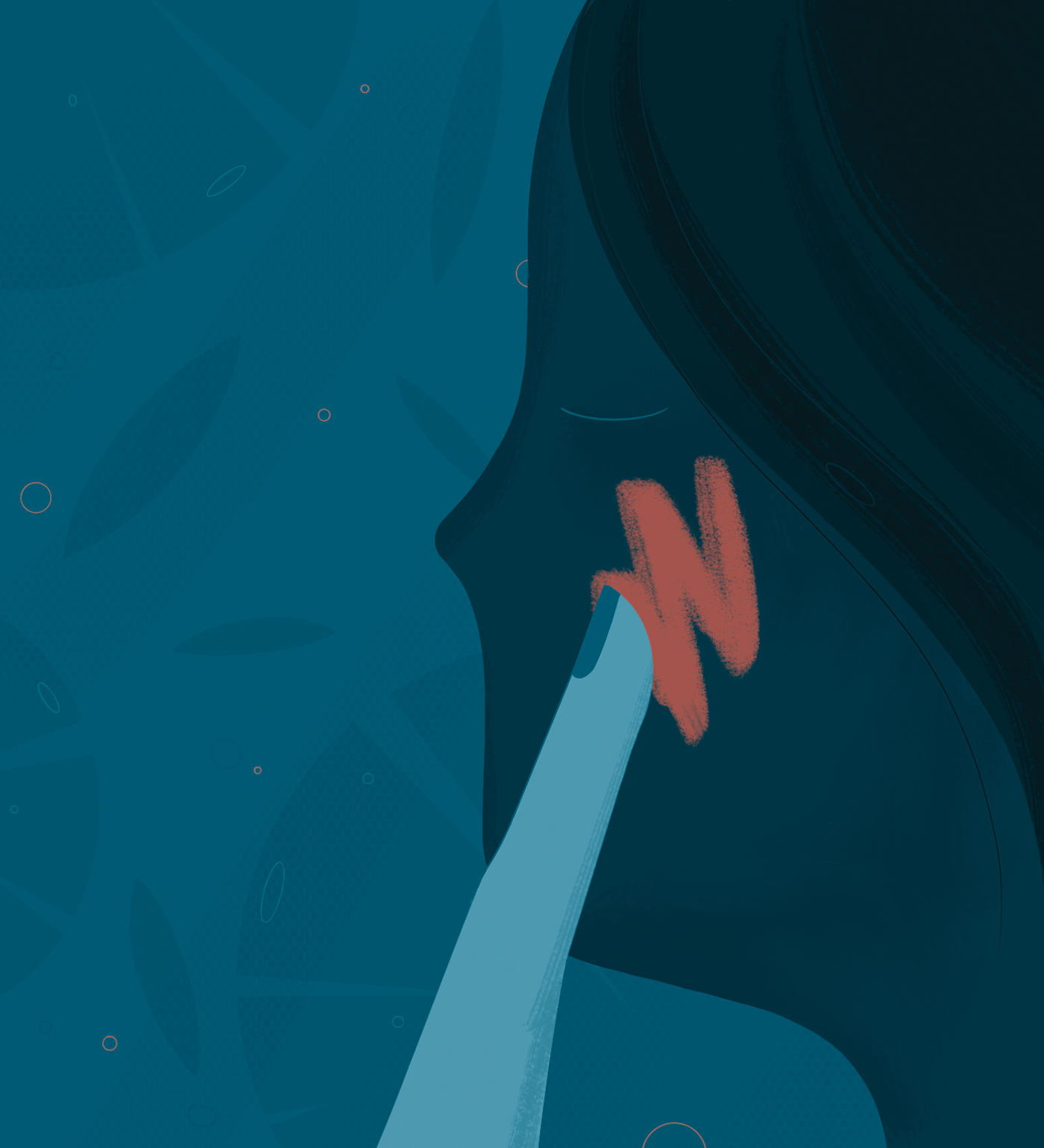 To the uninitiated, a facial can seem like an exercise in applying creams and wiping them off. But a really good facial by a professional esthetician can clean out your pores, tighten your skin, treat acne, prevent signs of aging and more.
Arrive with a clean face so you don't waste time having your makeup removed. Most facials begin with a consultation with the magnifying ring-light of truth and horror, which exposes your skin's problems and informs what products and treatments should be used. Then, the action begins with a deep and thorough cleansing, which sometimes includes steam to open the pores to facilitate the dreaded extractions, which is when the facialist manually removes blackheads and safely pops zits. This can be uncomfortable, so, as with any step in a spa treatment, feel free to opt out.
Next up is exfoliation, which removes dead skin cells and helps the products about to be applied penetrate deeper and work better. This can be done with chemical exfoliators such as alpha- and beta-hydroxy acids, which break the bonds between skin cells and remove them. It can also be done mechanically with microdermabrasion, which uses a wand to suction away dead skin cells; or dermaplaning, which uses a blade to scrape away the offending skin (with the added bonus of removing the fine hairs from your face), leaving a beautifully smooth canvas for what's to come — the mask.
Your esthetician will apply a customized face mask, which may be peel-off, clay, cream-based or even fabric soaked with nourishing ingredients and laid over the skin. These usually stay on for 20 minutes — the perfect amount of time for a refreshing nap, and/or a hand, foot or scalp massage, which are commonly offered.
The final step is a facial moisturizing massage to stimulate your muscles while applying skin-specific serums and creams, which may also include sunscreen. If you opt for sun protection, remember you'll have to wash your face before bed. Better to time your treatment so you can forego sun protection and sleep with all the potent serums and lotions on, letting them work their magic overnight.
Following your facial, your esthetician will likely give you a list of the products used on your face. There's no obligation to buy but do keep in mind that a daily skin-care routine is essential between facials, so using products curated specifically for your skin is the best way to maintain it.
Tip: Don't get an extraction facial the same day you have an important event. Chances are your skin may be a little inflamed, so you won't be putting your best face forward.
Body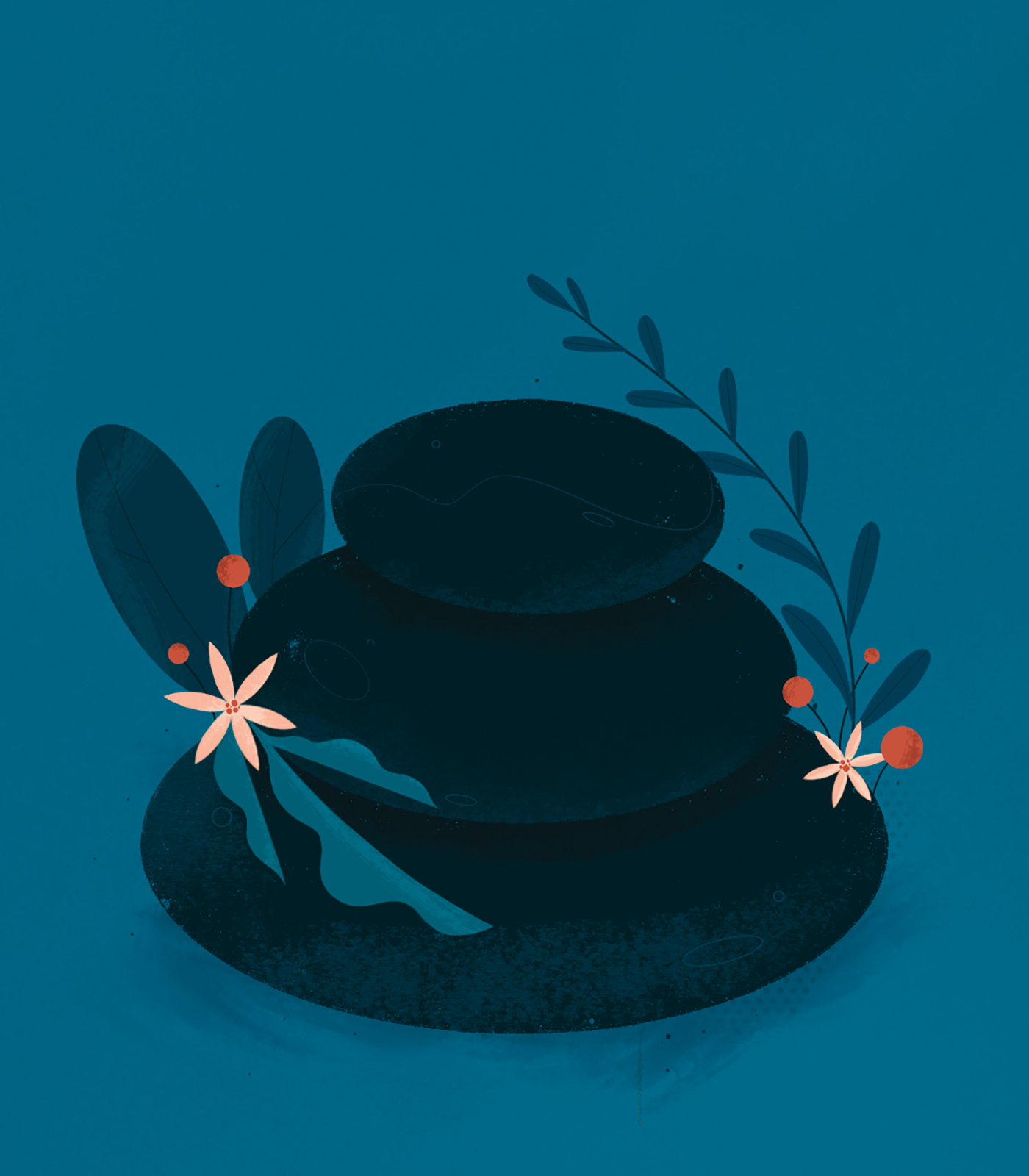 Skin is the body's largest organ, so however much this pandemic has affected our other organs (liver, we're looking at you), the least we can do is care for that which covers our entire body. The cells in our epidermis (the outward-facing layer of the skin) are continually replaced with cells produced in deeper in the dermis, but the process slows as we age and also during winter. Not surprisingly then, most day-spa body treatments focus on exfoliation and hydration.
Body scrubs (exfoliating with an abrasive product) take various forms, with coarse salt scrubs and dry brushing with a stiff-bristle brush being the most common. Besides accelerating cell turnover, these treatments also increase blood circulation, promote lymphatic drainage and stimulate the nervous system.
These treatments can get a little rough, so, if you have sensitive skin, let your practitioner know. They can also get a little messy, so don't be alarmed if you're presented with disposable underwear, since what goes on (salt, sugar, clay and the like) must come off. Many day spas have a Vichy shower or similar, which is a horizontal shower with multiple heads positioned over your treatment bed to rinse you off.
Following your buffing and rinsing (generally called hydrotherapy), it's time to moisturize with a body masque or wrap that will be customized for you. While some wraps claim to melt away cellulite, science doesn't support this. But they do improve the overall appearance of skin and may have a temporary effect on skin tone. As with facials, time your treatment so you don't have to shower too soon after and watch all those lovely lotions run down the drain.
Tip: Don't shave or exfoliate 48 hours before your treatment as it can cause irritation. Your practitioner won't care if you're a bit stubbly.
Massage
Therapeutic massage works wonders on the body and the soul, whether you're suffering from physical pain, mental stress or some combination thereof.
The emotional value of touch and its effects on mood and mental health are profound. But the range of options can be daunting, so in the absence of a spa-to-English dictionary, here's a basic primer: Swedish massage is a gentle type of full-body massage, perfect for newbies with tension who are sensitive to touch. Deep-tissue massage addresses tight or painful muscles, repetitive strain, postural problems or injuries. Shiatsu is a type of Japanese massage that stimulates acupressure points to improve energy flow and restore balance. Thai massage combines passive stretching with assisted yoga and acupressure to help increase the range of motion in your joints and muscles.
Hot stones are sometimes incorporated into massages as an add-on, or for the whole treatment — they're smooth, flat and retain heat, and are a perfect foil to a cold winter day. Aromatherapy, a holistic healing treatment that relies on essential oils, is also frequently integrated. Massage treatments average 60 to 90 minutes. If you can, go for 90, so the therapist can spend extra time on your hands and feet, which are always in need of a circulation boost at this time of year.
Couples' massages are just as the name implies — a massage treatment that you and a partner experience together, on separate beds, but usually in the same room. Make a date of it and give yourselves extra time to take advantage of peripheral offerings at the spa such as a pool or relaxation room.
Every day spa will have a unique menu of massage offerings so don't be afraid to ask for a recommendation. Also, be sure to ask if your therapist is a registered massage therapist (RMT) to ensure the highest level of professionalism.
Tip: Treatments by an RMT are covered by many private health plans, and some will directly bill your insurance. Call ahead to confirm.
The Modesty Manifesto
With all spa treatments, from facials to full-body treatments, the name of the game is draping. Service providers use this sheet technique to ensure that only the body part they are treating is exposed. Rest assured that your private parts are always concealed, for your comfort and theirs.
The Holistic Experience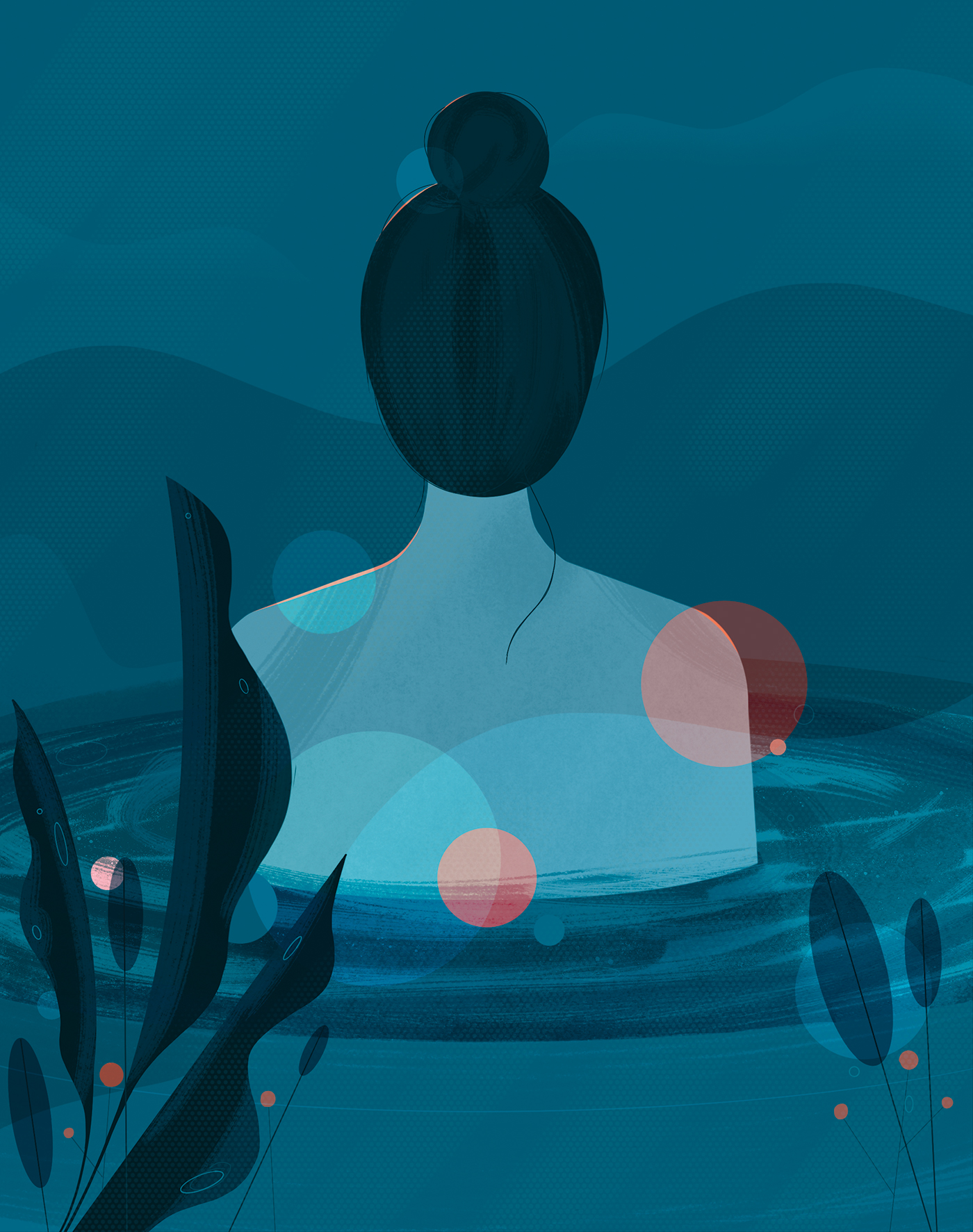 Sometimes, spa-going is a matter of maintenance, and most spas have express services to get clients in and out quickly. But, for a more immersive experience, book multiple treatments and allow time in between to enjoy the lounge area, pool, sauna or other peripheral perks. Schedule body treatments first, then facials, with manicures and pedicures last. Always arrive with plenty of time to spare, because there are forms to fill out before treatments and you don't want to feel rushed from the get-go. Turn off your phone — or better yet, leave it with your other valuables in the locker that will be provided to you — and if you do speak, use a hushed voice.
Tip: Remember to use the washroom before any treatment so your bladder doesn't disrupt your state of bliss.
A Few Good Spas
In search of a spa? Here are a few suggestions to get you started.
For Men
130, 1000 Centre St. N., 403-277-1110, reno4men.com
102, 12445 Lake Fraser Dr. S.E., 403-452-2257, cedarandsteam.com
101A, 855 8 Ave. S.W., 403-294-1346, spa-escape.ca
For Couples
880 16 Ave. S.W., 403-216-2747, myoasisspa.ca
899 Centre St. S.W., 403-930-5959, rnrwellness.com
700 Centre St. S.E., 403-537-4474, hyatt.com/en-US/spas/stillwater-spa-calgary
For Facials
Multiple locations, divasalonspa.com
8220 Bowridge Cres. N.W., 403-202-4412, peelspas.com
Three Calgary locations, skoah.com
For Body Treatments
Three locations, essencewellness.ca
Multiple locations, leelaecospa.ca
106 Crowfoot Terrace N.W., 403-547-9558, thesparitual.com
For the Holistic Experience
167N, 8500 Macleod Tr., 403-452-7757, hudasouk.com
133 9 Ave. S.W., 403-244-9290, rnrwellness.com
150, 3710 Market St. S.E., 587-471-2496, somacalgary.com
Out-of-Town Experiences
316 3 St., Cochrane, 403-903-5821, cavesaunaspa.com
405 Spray Ave., Banff, 403-762-1772, fairmont.com/banff-springs/
Vernon, B.C., sparklinghill.com