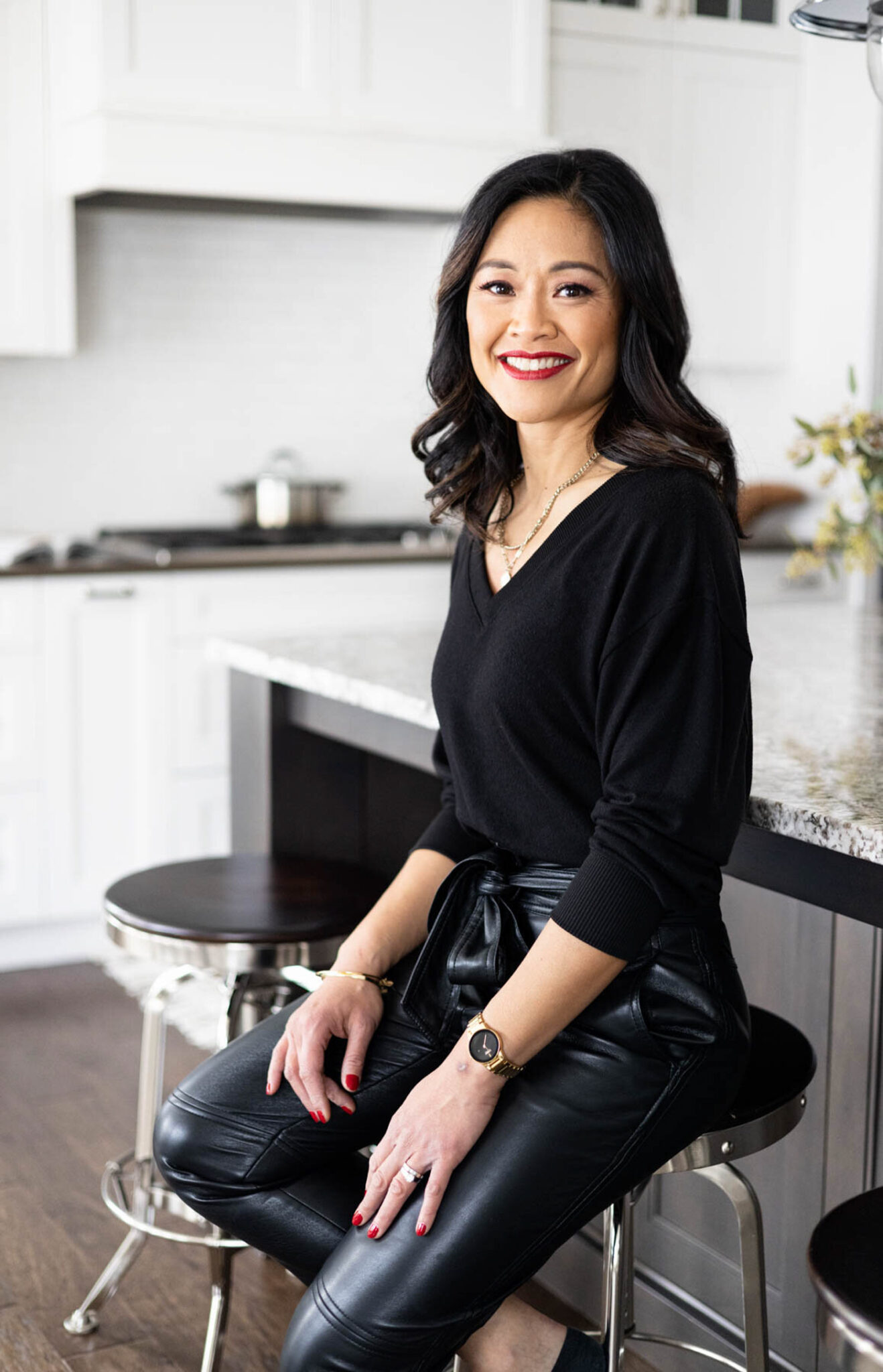 Coming from a long line of nurses, it was a natural fit for Annabelle Mastalic to pursue a career in nursing. Helping people get to a place of wellness and improve their quality of life also factored into Mastalic becoming a nurse.
For 17 years, Mastalic enjoyed a fulfilling career in oncology, specializing in the operating room and eventually conducting research with a neurosurgeon. Even so, after nearly two decades, Mastalic found herself wanting a change. "Seventeen years is a long time to be in a profession," she says. "I tried to do a variety of things in my nursing career, but I felt stagnant in what I was doing and was looking for growth in another area."
Alongside her love for nursing, Mastalic had a longtime passion for interior design — further sparked after she and her husband renovated their house, and then later built and designed a custom home. So, Mastalic decided to pursue a certificate in interior decorating at Mount Royal University, then went on to obtain credentials to be a certified aging-in-place specialist.
A core value in her new career is something Mastalic maintains from her nursing years. She realized there was an opportunity to improve people's health through design by using a "health-care lens." This may involve utilizing colours to create a calming environment or incorporating aging-in-place features, such as barrier-free showers or more open spaces.
Mastalic also helps design welcoming, multifunctional spaces so homeowners can adapt areas for work, family life and exercise to support their mental and physical well-being and foster social connections. Since launching her new business nearly four years ago, Mastalic has worked on projects that are impactful to people's health and describes her work as "well-being through design and minimalism."
Mastalic continues to draw on her skills as a nurse in her new career. "There's so much to learn in this industry and so many different directions I can take it. But there's room to move," she says. "I think anybody looking to make a career change has to look at it from that lens of, 'Is there room to grow?' Because, if there is room, you can do a lot of things within that career, and it's something that will be sustainable."
"It's also really worth taking the time to look at your 'why,' like, 'Why do you want to make the transition and what is your intention with it?'" Once you have the why, Mastalic says, it's easier to research a new path, see what skills are transferable and set up a timeframe to keep yourself accountable to taking that next step.
"It's a big change, [and] it's definitely not a snap decision to make," says Mastalic. "So be really committed to what your end goal is going to be."