The rise of the home-reno reality show over the past decade brought with it a certain look — let's call it "resale chic" — designed to appeal to the broadest swath of the home-buying population as possible. If you know your HGTV, you can picture it now: the triumvirate of white shiplap, neutral tiling and an inoffensive paint hue known by a portmanteau of grey and beige. No doubt, resale chic remains a very safe bet for those who want to make a quick buck and get in and out as quickly as possible. But, for those who swing the other way and see home as a place to settle, why not consider those walls (and ceilings and floors) a canvas on which to display one's bold ideas and eccentric inclinations? To these folks, we say, go for it! Indulge yourselves! Be unabashedly extra and take to heart these tips and tricks from local designers and decorators on how to make your home a weird, wild and wonderfully whimsical reflection of you.
Wild Tile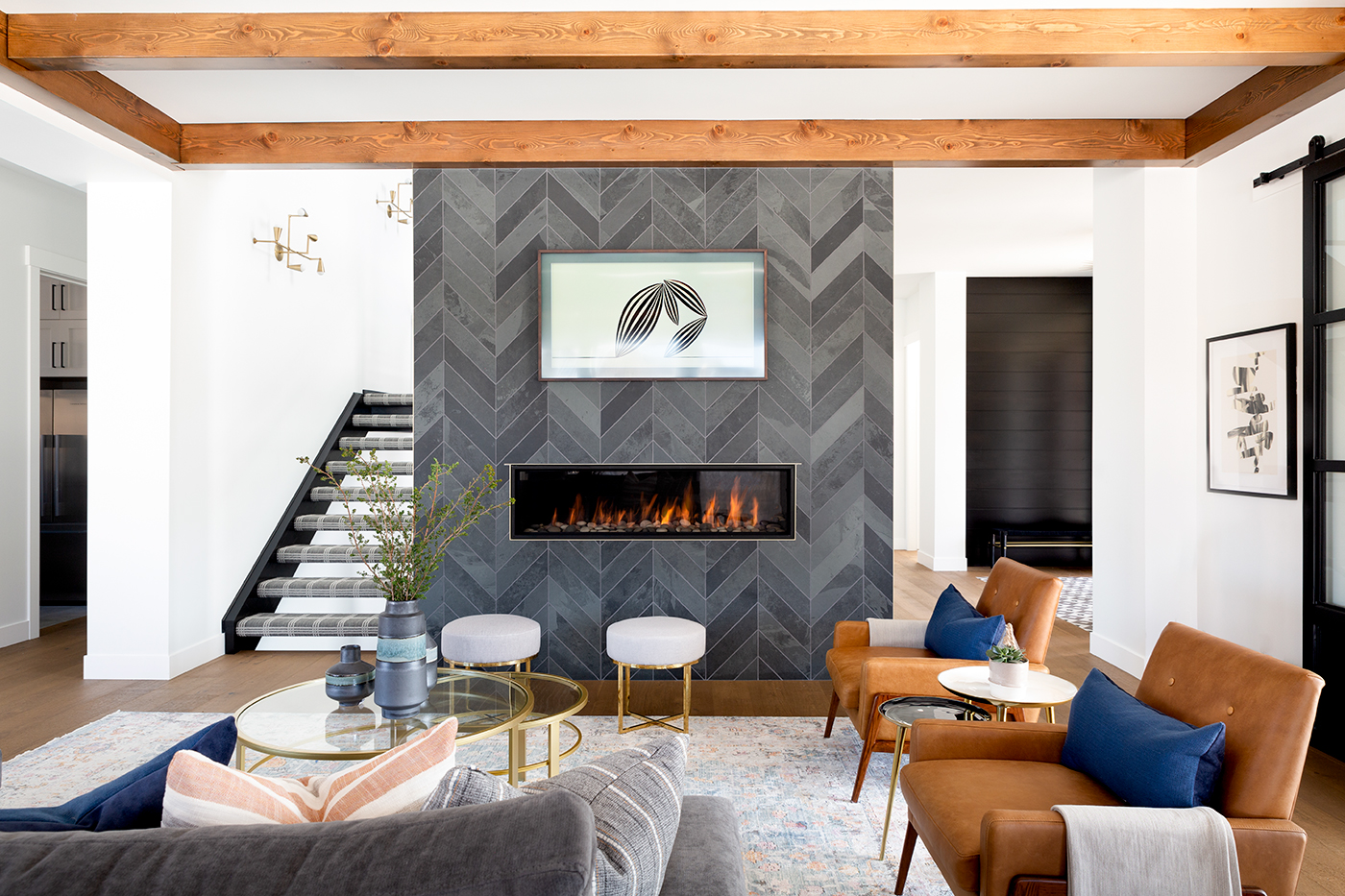 Playing around with tile is a surefire way to add some drama to a space. Aly Velji, principal of Alykhan Velji Designs, likes to use tile to create an eye-catching border around a fireplace, while, in the kitchen, he'll choose a colour like turquoise for the backsplash and double the impact by playing with the layout. "Installing stacked or staggered tile with a variegated, monochromatic colour palette will really help to accentuate the pattern," Velji says.
Sarah Long, director of design at Frank Architecture, says that, when it comes to tile, a broad, handmade look with an unpolished veneer can add a feeling of life and authenticity to a home. To ease into a bold tile design, Long suggests using simpler forms and classic tile shapes, and then playing with certain details such as patterns or the size of the grout line. "The size of the grout line can offer a fresh new take on the standard application of tile," Long says.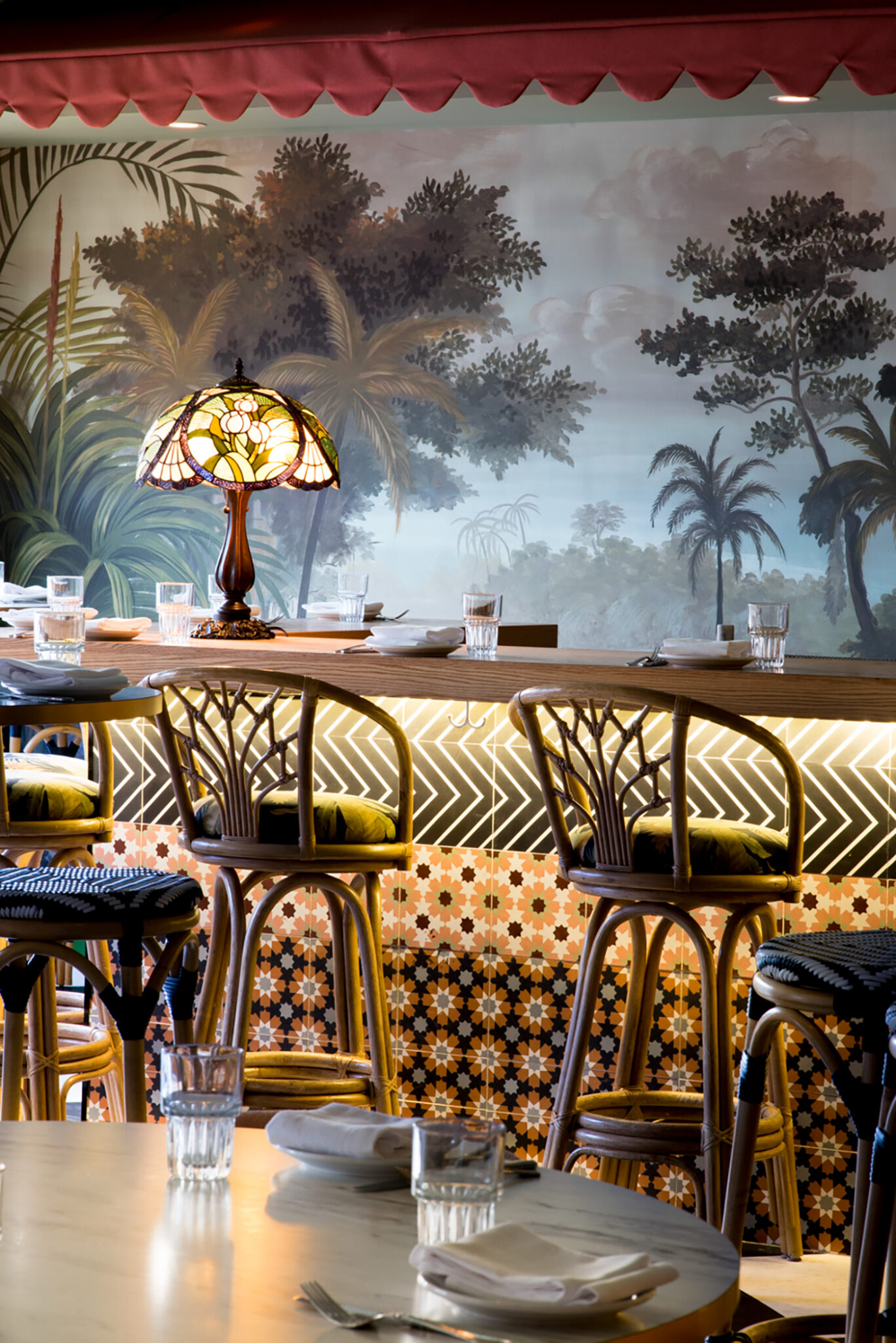 Visual artist Maya Gohill, the creative force behind the vibrant design of Calcutta Cricket Club restaurant, has a penchant for pattern-mixing with tile, topping off two shades of Moroccan-style tile with a black zigzag pattern on the restaurant-facing side of the CCC bar. "Mixing three different patterns creates a lot of visual interest and a lot of energy," says Gohill, though she warns this method can easily overwhelm a space. "It is very easy to create chaos if there is too much patterning," she says.
Major Metallics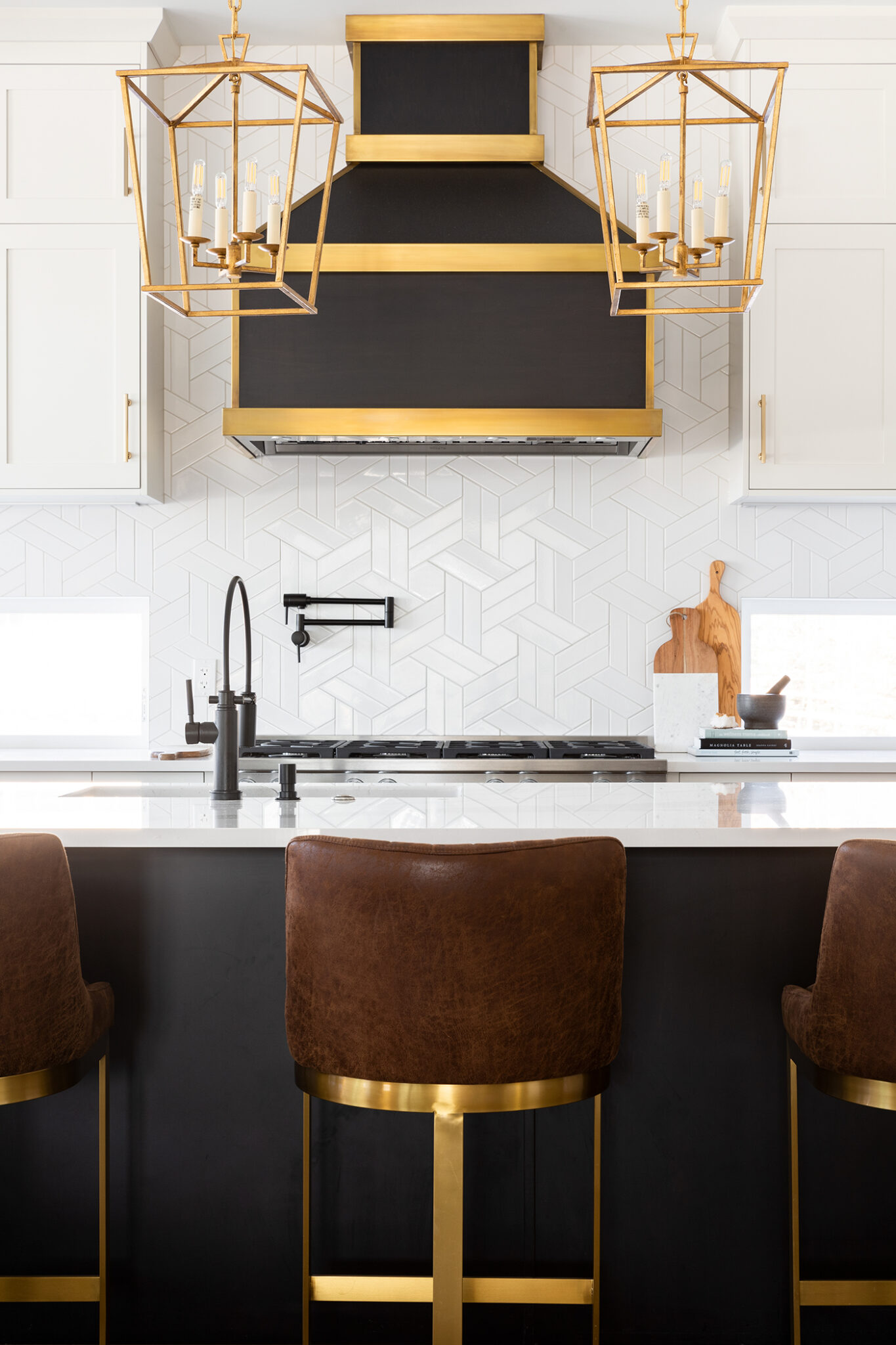 Metallic hues have an alluring effect and most designers agree they work best as smaller statement pieces such as fixtures and accents (unless you're King Midas, it's pretty hard to pull off an entirely gold room). "Think of metals the same way you think of jewellery — it is all about just adding that special touch to a space," says Tara Marshall, a principal at Fort Architecture.
Velji's favourite metal to design with is brass, as it has the capability of warming up a space, "especially with faucets — those are a really great way to make an impact," he says. "I also think that people shouldn't be afraid of mixing their metals — mixing brass, stainless and black metals adds a lot of interest to interiors." Long concurs. "We love mixing metallics to add interest rather than keeping the same tone throughout," she says.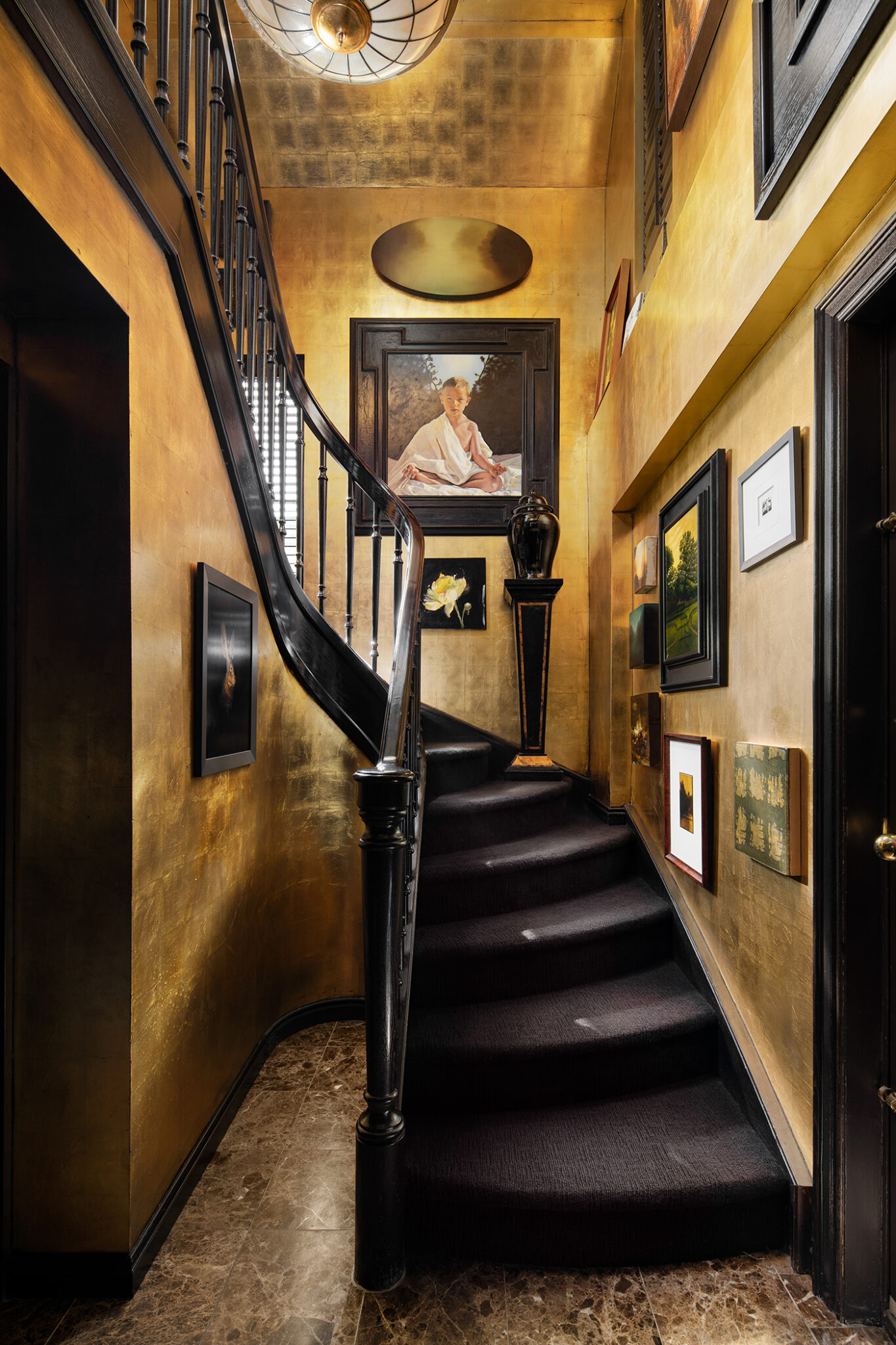 Elena Del Bucchia, principal of elena del bucchia Design Inc., is also a metal fan. "I am not talking about the tiles from 10 to 15 years ago when people were using stainless-steel backsplashes in the kitchen. I am thinking more of a golden, brushy tone on textural tile," she says. "You will see a six-by-six [inch] tile, or a larger format, and the tile itself will be a neutral cream, grey or white, and then a silver or gold brushing to add just a bit of extra interest."
For the truly adventurous out there, Del Bucchia suggests painting the ceiling a metallic colour and mixing in metallic lighting. If permanent metallic paint feels a bit too daring, the designer says metallic wallpaper is also an option — although she emphasizes the importance of using high-quality wallpaper and having it installed properly. "It needs to be done well. This isn't something you can attempt by yourself — it needs to be done by a professional," says Del Bucchia.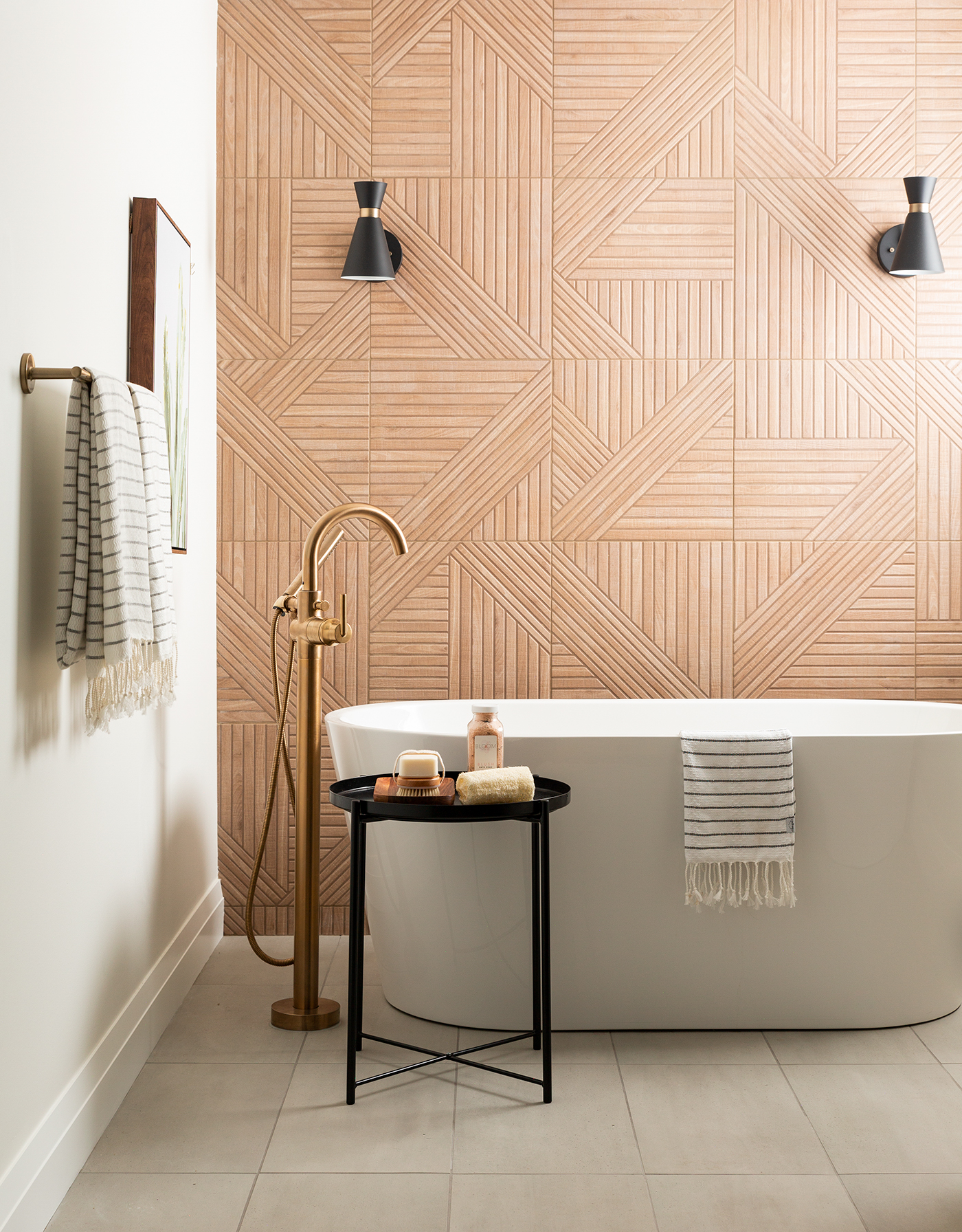 Paint it Black (or Orange or Purple)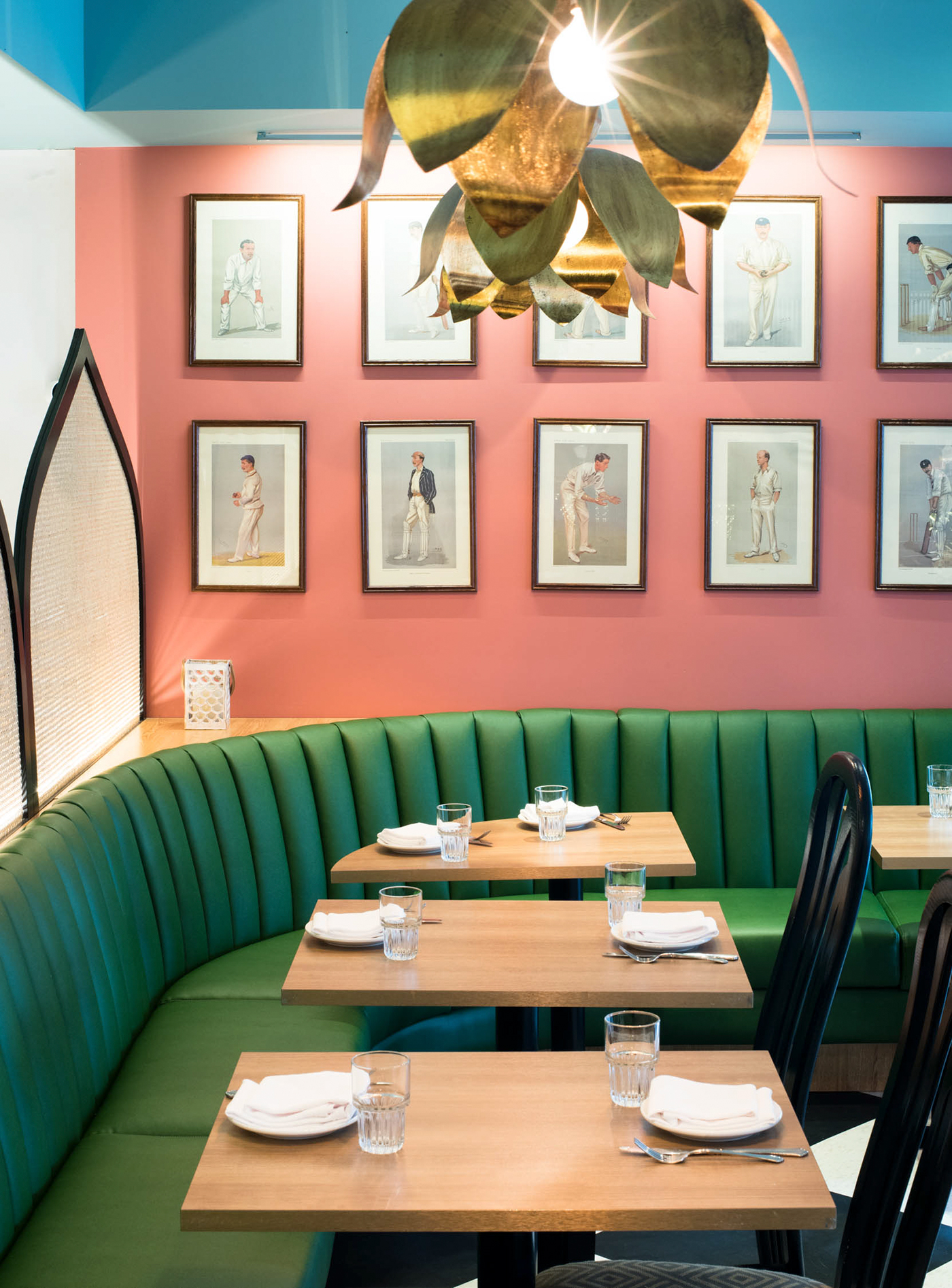 A bold and unconventional paint colour has the power to transform any space by adding depth and character. From bubblegum-pink to turquoise, Gohill says strong colours can easily change a space from humdrum and boring to bold. "Colours provide so much impact, and can greatly influence our mood," she says. That said, Gohill advises using very potent colours in moderation, or as an accent colour.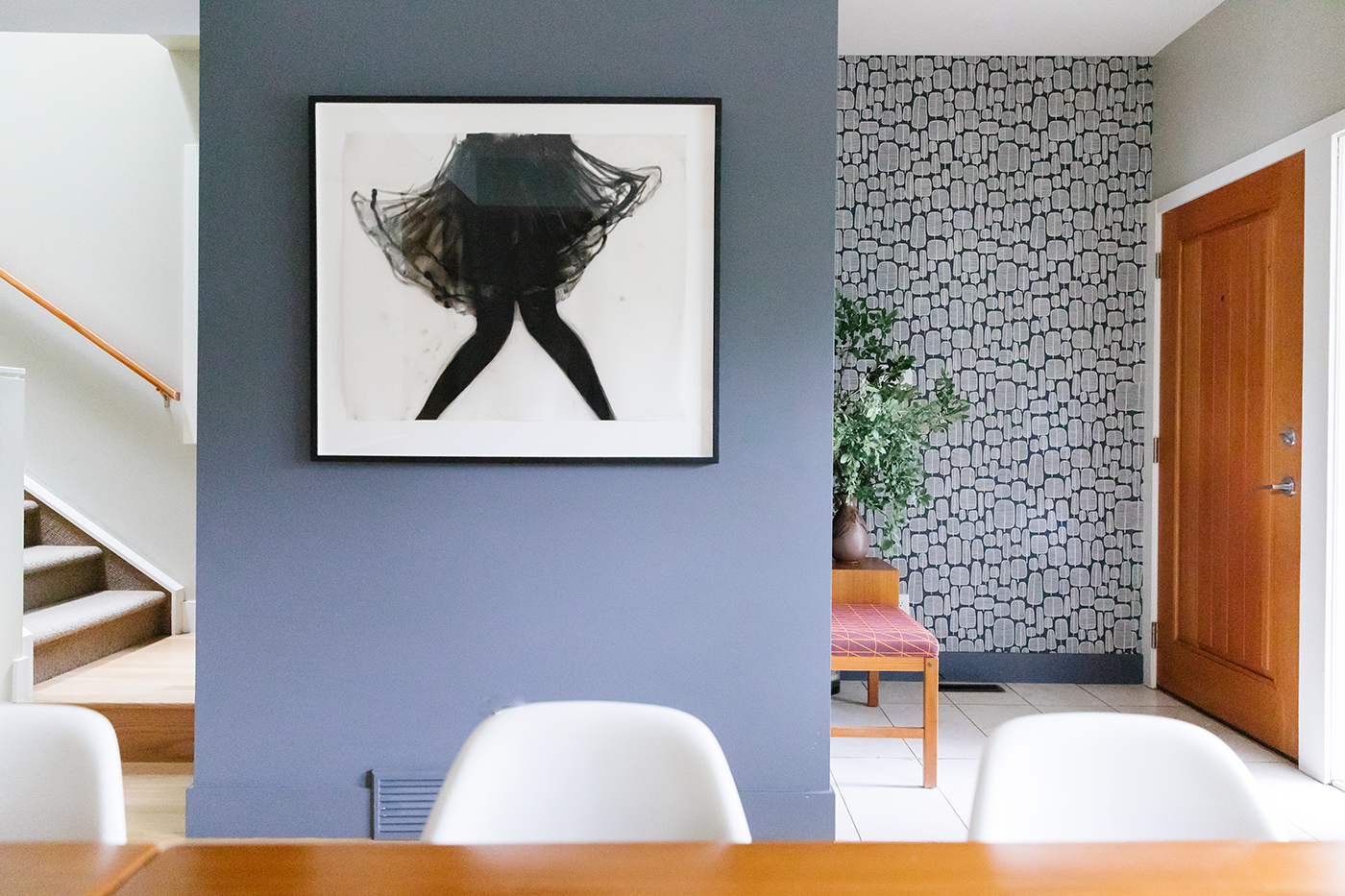 Stepping away from a neutral colour palette can also be a step away from your comfort zone, but Del Bucchia encourages homeowners to go there. "I always try to challenge people on what they would normally do without me, then introduce the colour, because not everybody is comfortable using colour in their homes," she says. Colour evokes certain emotions, Del Bucchia says — dig deep enough and an affinity for a certain colour will usually have ties to someone's upbringing. She suggests asking yourself what sort of a feeling you want to have when you walk into a particular space. "If you want to have more of a tranquil feeling, you can still use colour, but in subdued hues such as eggshell greens, blues and yellows," she says.
If your inner child is telling you to paint your home red, however, Del Bucchia says it might be better to designate that particular hue for features such as pillows, rugs and wallpaper. "When we are little, we have that crazy personality and confidence about us, and then life kicks in and changes us to a certain degree," she says.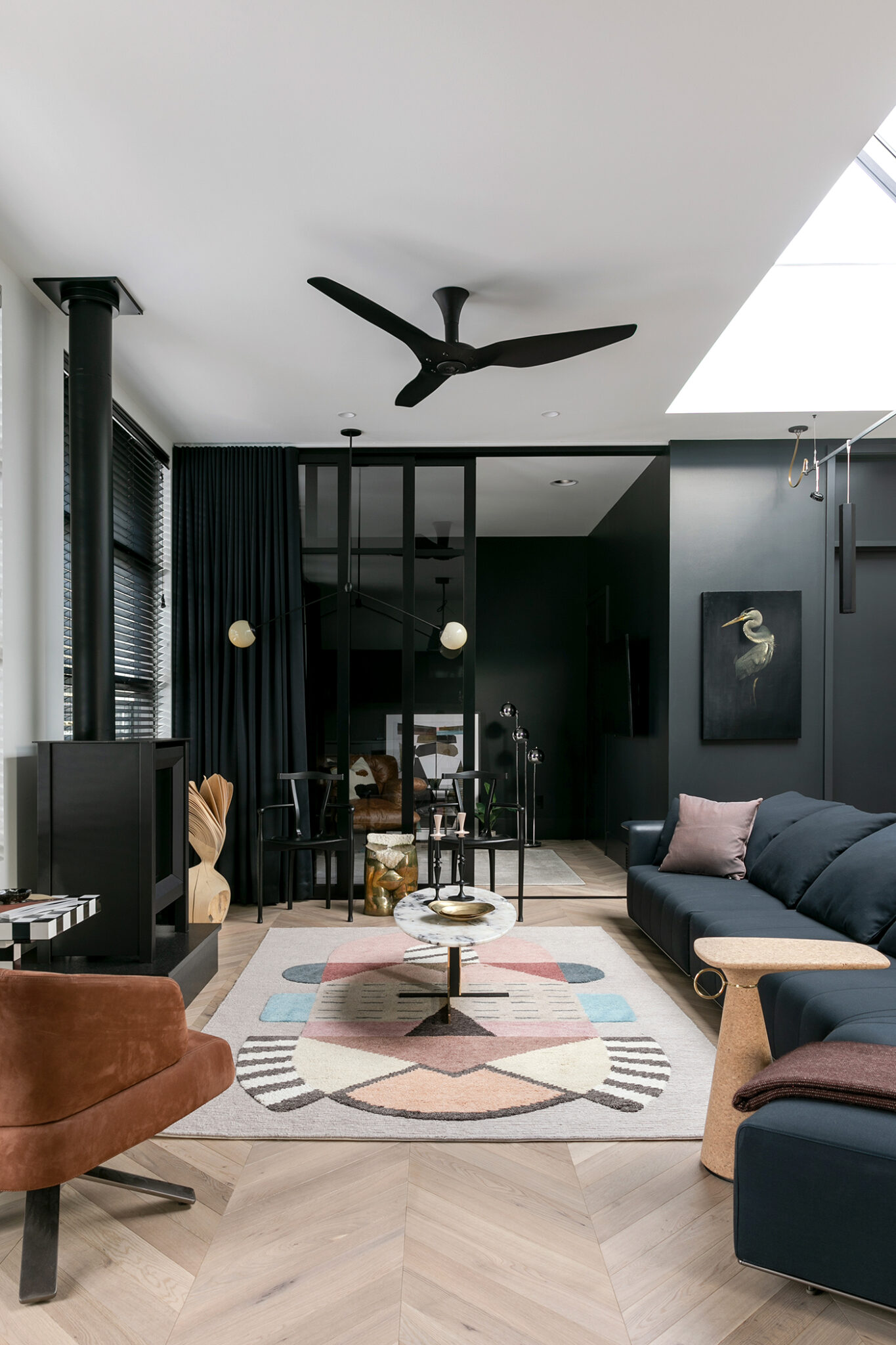 Low Commitment, High Impact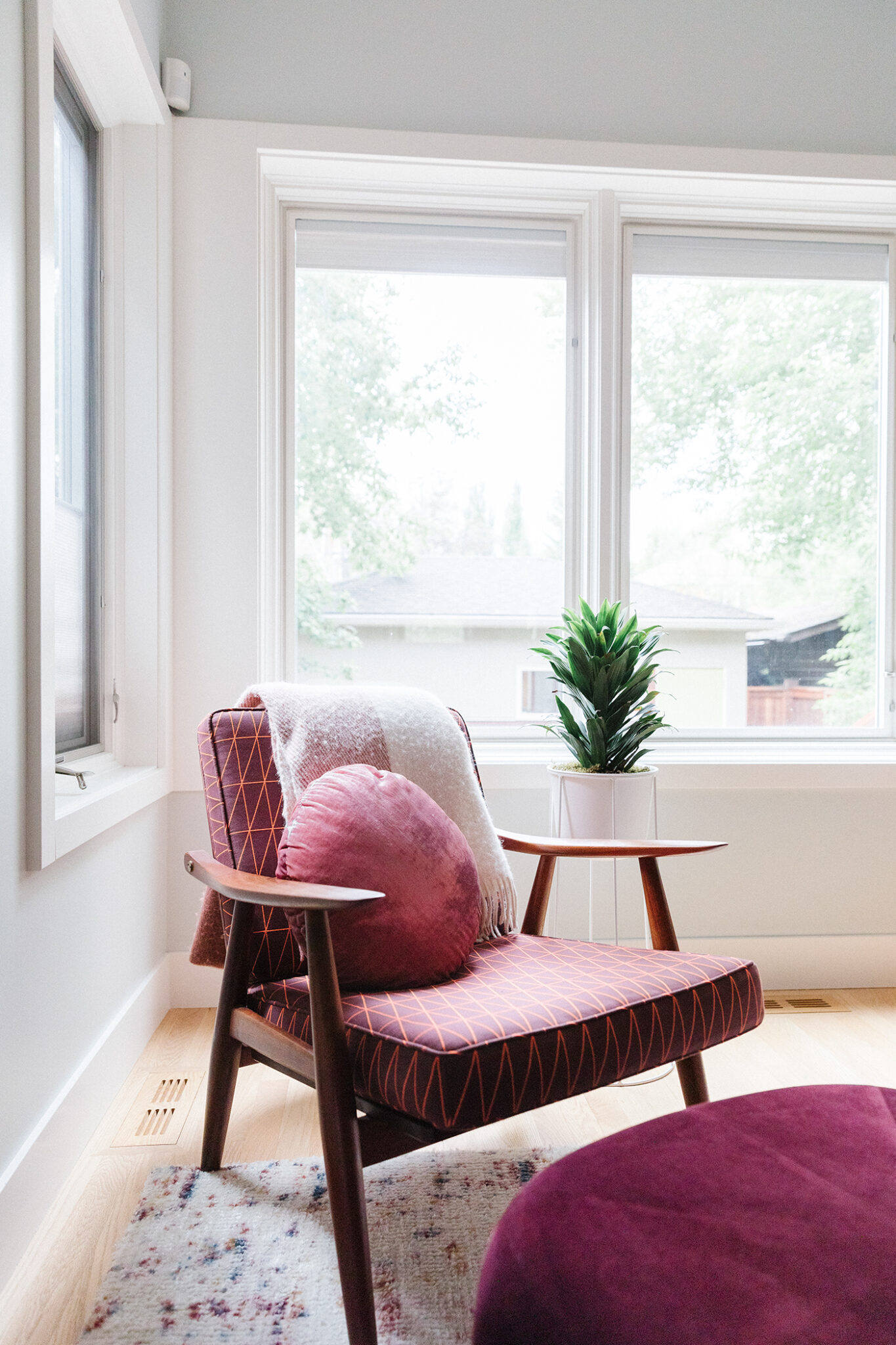 One of the reasons people do shy away from going bold in favour of a neutral palette of greige and ecru is the fear that they'll end up hating what they do and then be stuck with the results. But there are several ways to play around with eclectic and big-impact decor, without fully committing.
Velji proposes using accessories as a means of introducing colour, pattern and texture, without having to remodel an entire space. His go-to for dressing up a room is decorative cushions and vibrant artwork.
Del Bucchia agrees that pillows, rugs and other small furniture pieces are a great way for homeowners on the cautious side to spice up their spaces. "I had one client who loves colour and we used pink and reds in the chairs. When you walk onto the main floor, it is really welcoming and fun," she says.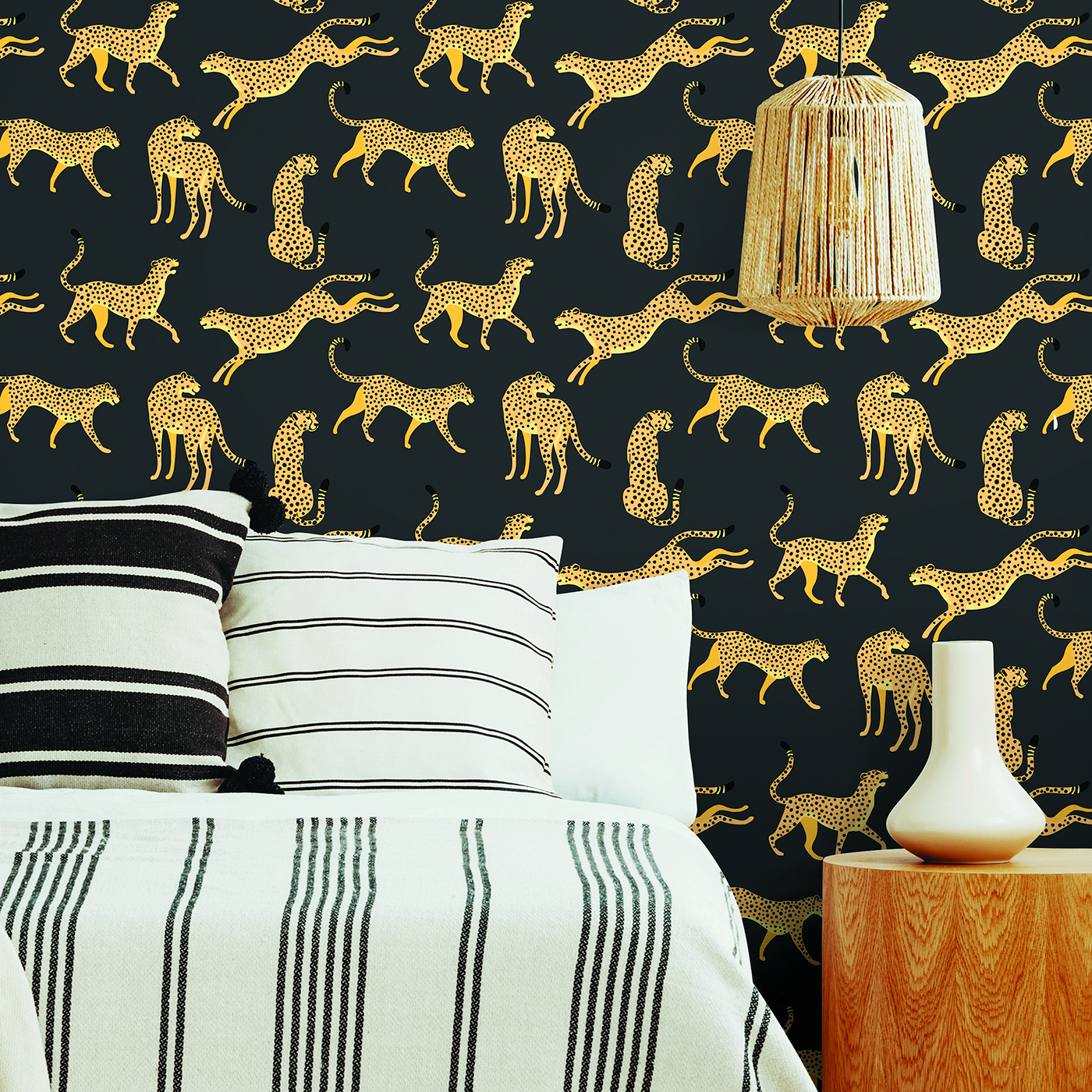 Peel-and-stick wall treatments are another great way to add high impact, without the kind of commitment that paint or conventional wallpaper requires. These types of wall treatments are also great for those who are renters and as a result may be unauthorized to make permanent design decisions. "You can get anything from small decals to large peel-and-stick wall treatments. Anything that can transition a space quick and easy and on a low budget is a great option," Marshall says.
Gohill likes to use rugs, large-sized artwork and statement chairs to make an impact. "Putting more of your energy into furnishings and accents is the best way to go if it's not possible to commit," she says.
How Much is too Much?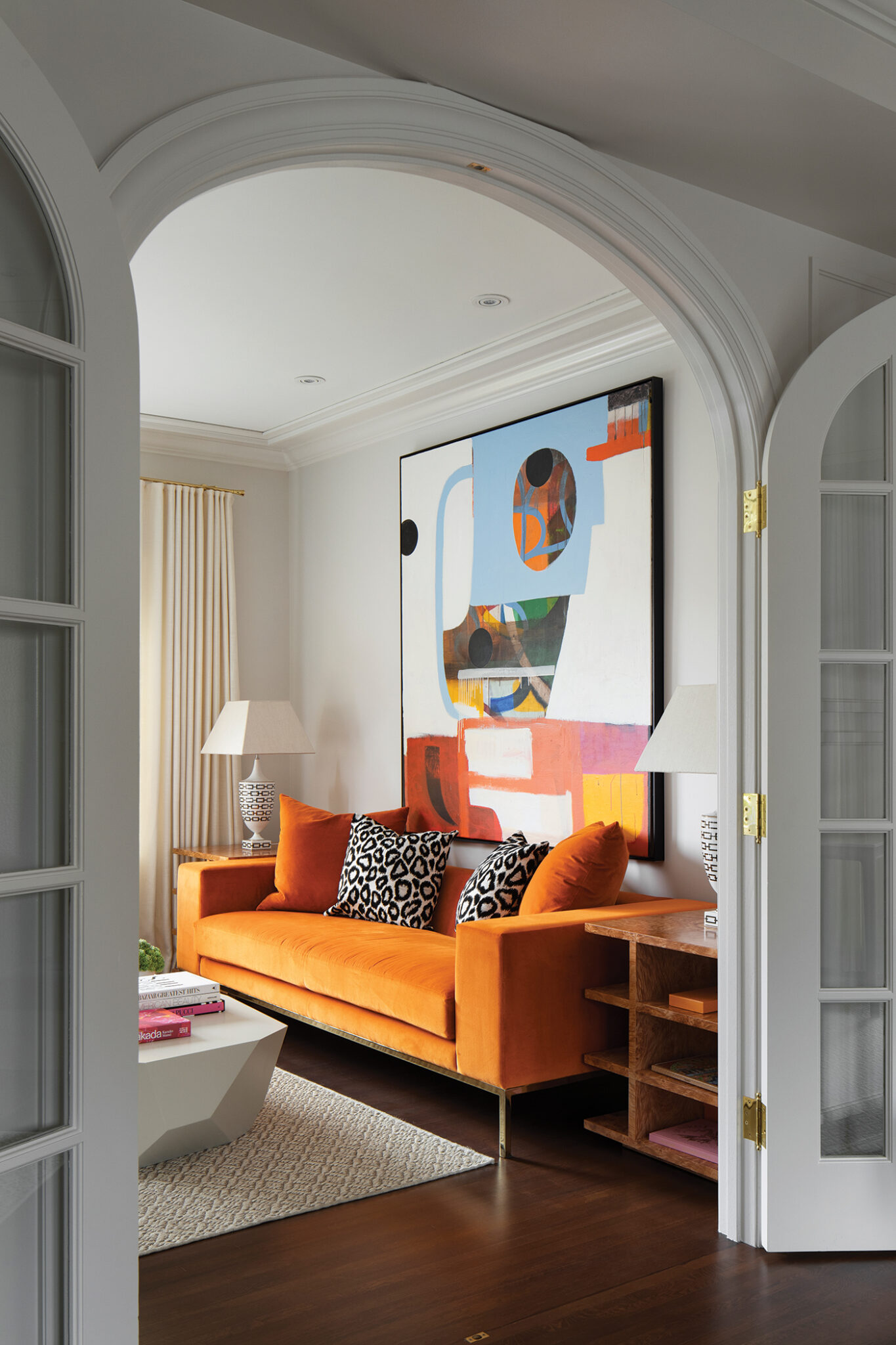 When it comes to finding the line between bold and bonkers, Long says the question is less about defining "too much" and more about making sure each space tells a story. "Tying every aspect of the design back to [your] goal is what helps guide the process and safeguards us from over-designing or under-designing," she says. "It really depends on the concept. There are certain areas that require more restraint."
Avoiding too many competing items is key to creating a balanced space, says Marshall. If your inner-gut feeling tells you something is off, it is probably time to scale things back.
Gohill agrees that too much decor can create a sense of claustrophobia. "It is often a mistake to overwhelm a space with an abundance of patterning, textures and small shapes," she says.
But, for those with an affinity for unconventional and eclectic decor, Velji suggests taking the risk and shooting for the moon. "I am a bit of a maximalist when it comes to design, so more is always more for me," he says. "If you like more colour and more pattern and all of those layers, then I say, go for it."