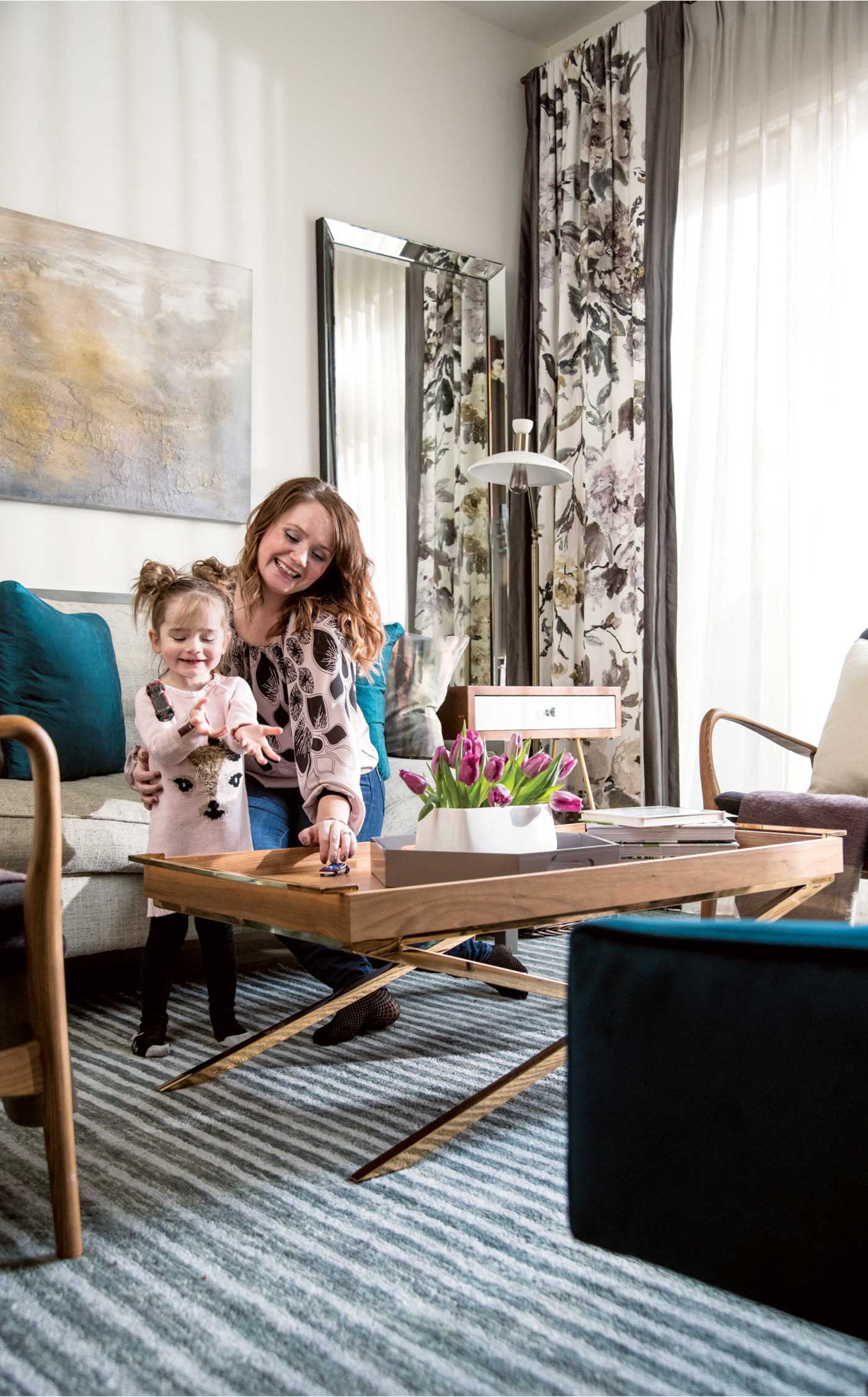 Long before the Danish concept of hygge or coziness became a decor buzzword, people wanted their houses to feel homey and welcoming — not only for guests, but most importantly, for themselves.
It can seem like a no-brainer — you just move in and plunk all your stuff in place and you know, live there, and it just becomes home through time and habit. And yet, we've all been in houses (and apartments) that just don't feel welcoming and settled, even though the inhabitants have been there for years.
What is that magic that takes a space from being merely a place in which you live to being a home?
According to John Brown, dean of the school of architecture, planning and landscape at the University of Calgary and partner in the architectural design and build firm Housebrand, the key to making a house a home is selecting a space that fits your life. It's a step he says too few people spend enough time on. "You want a home that fits the way you live. It should be tailored to you and if you have the means to hire someone to tailor it, great. But if you don't, you need to find that fit yourself."
Brown sees the search for a place to live as an overlooked design process, especially for the majority of people who aren't going to build a custom home or undertake massive renovations. "Don't get seduced by features that don't fit the way you really live," Brown cautions and gives the example of people who don't host formal dinners living in a house with a large formal dining room that just sits empty and unused. Often, he says people choose a home that is too large for their needs. "It's like having long arms and buying extra large shirts, which may better fit your arms but are then much too big around the waist."
Buying too big also feeds into another problem that can make a house not feel homey: there's no budget left to furnish and decorate. Heather Draper, principal designer and owner of The Heather Company, says she often finds people don't anticipate the costs of furnishing their home. "You should plan to spend about 10 per cent of the value of the home on furnishing and decorating. Wouldn't you rather have 10 per cent less house and two years down the road you have your dream home instead of having it feel like you still live in someone else's space?" she says.
The book What's Wrong With This House? A Practical Guide to Finding a Well Designed Sustainable Home, which Brown co-authored with Matthew North, advises readers to look carefully at many aspects of the home that buyers and renters often overlook.
In addition to the location and orientation of the home itself in the city, and the space inside the home, look carefully at the layout, the flow of traffic and the way things work in relation to one another. Is there space for storage and somewhere to sit in the entryway? Is there a natural place for a dining table or eating area? Is the layout of the kitchen functional and well proportioned to avoid unnecessary movement while cooking? Is there enough storage space and room to circulate, but not so much space that the house will be hard to maintain? If the answer to all of these questions is yes, then the space is more likely to be one you can make homey.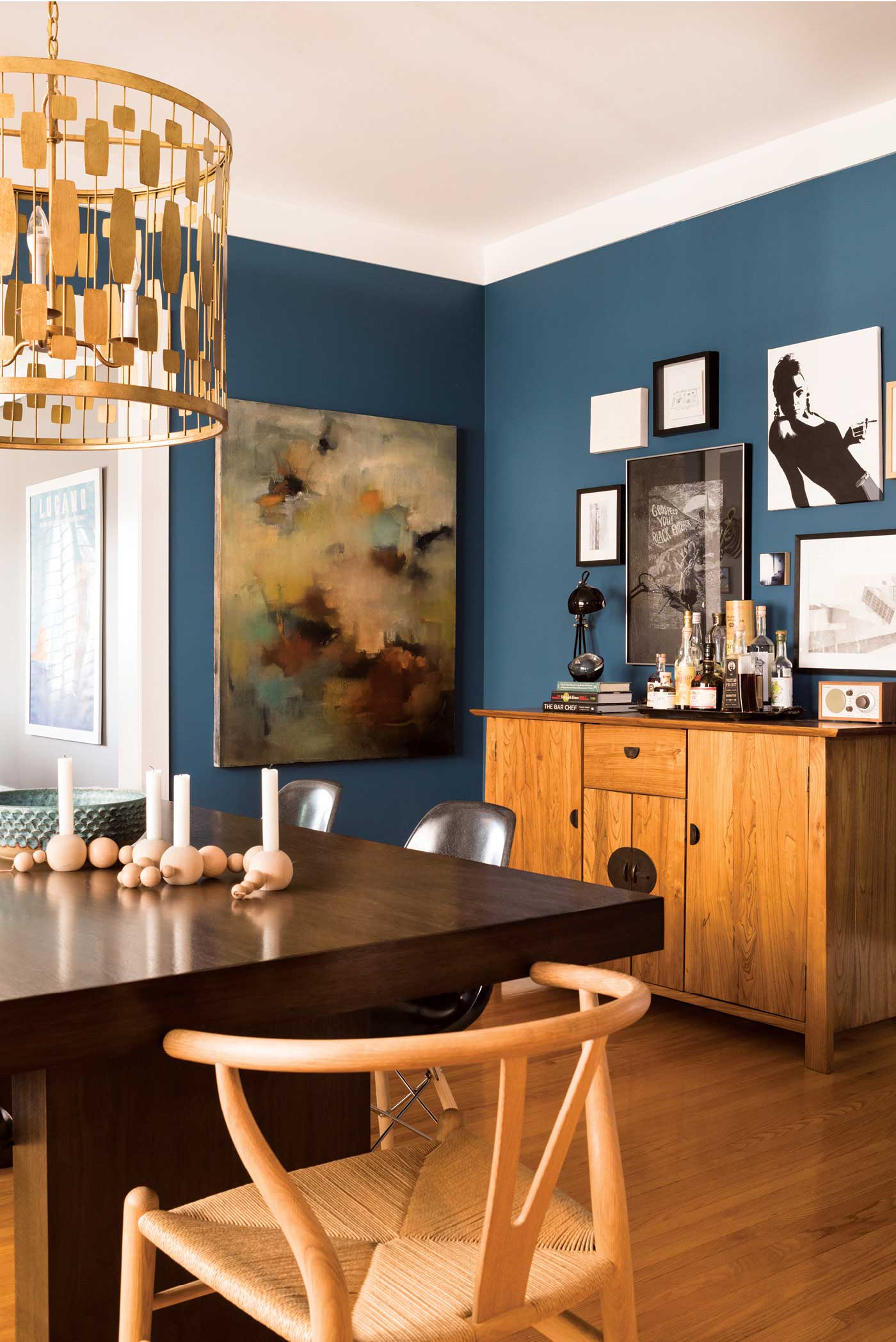 Once you've selected a space, the next aspect to making it "home" is personalizing the decor. "Nothing makes a house feel like a home more than making it reflect the people who live inside," says Draper. She says personalizing starts with things like painting the walls your preferred colours and selecting draperies and finishes that reflect your taste. Some changes, such as finding and installing new light fixtures and painting may not be as costly as you think and can have big impact.
The interior designers and decorators from Country Living Furnishings and Design refer to this as finding your "style personality" and they work with clients to articulate that personality and often, to combine or layer it with a spouse's personality.
The designers at The Heather Company emphasize that creating the look of a personalized space takes time and attention, in part because it usually entails layers rather than buying matching furniture. Going out and finding unique pieces that speak to your own style can take time. In fact, according to a recent survey of 2,000 American adults commissioned by the furniture company Article, it takes an average of 216 hours to find the perfect home furnishings.
But the payoff is big. "You want your house to feel like a home, not like you're living in someone else's space," says Country Living owner Rhonda Fairhurst. She notes that the look of a truly homey space is also very different from the look of a show home, which is created to be inoffensive to everyone. A home should appeal to you and your taste.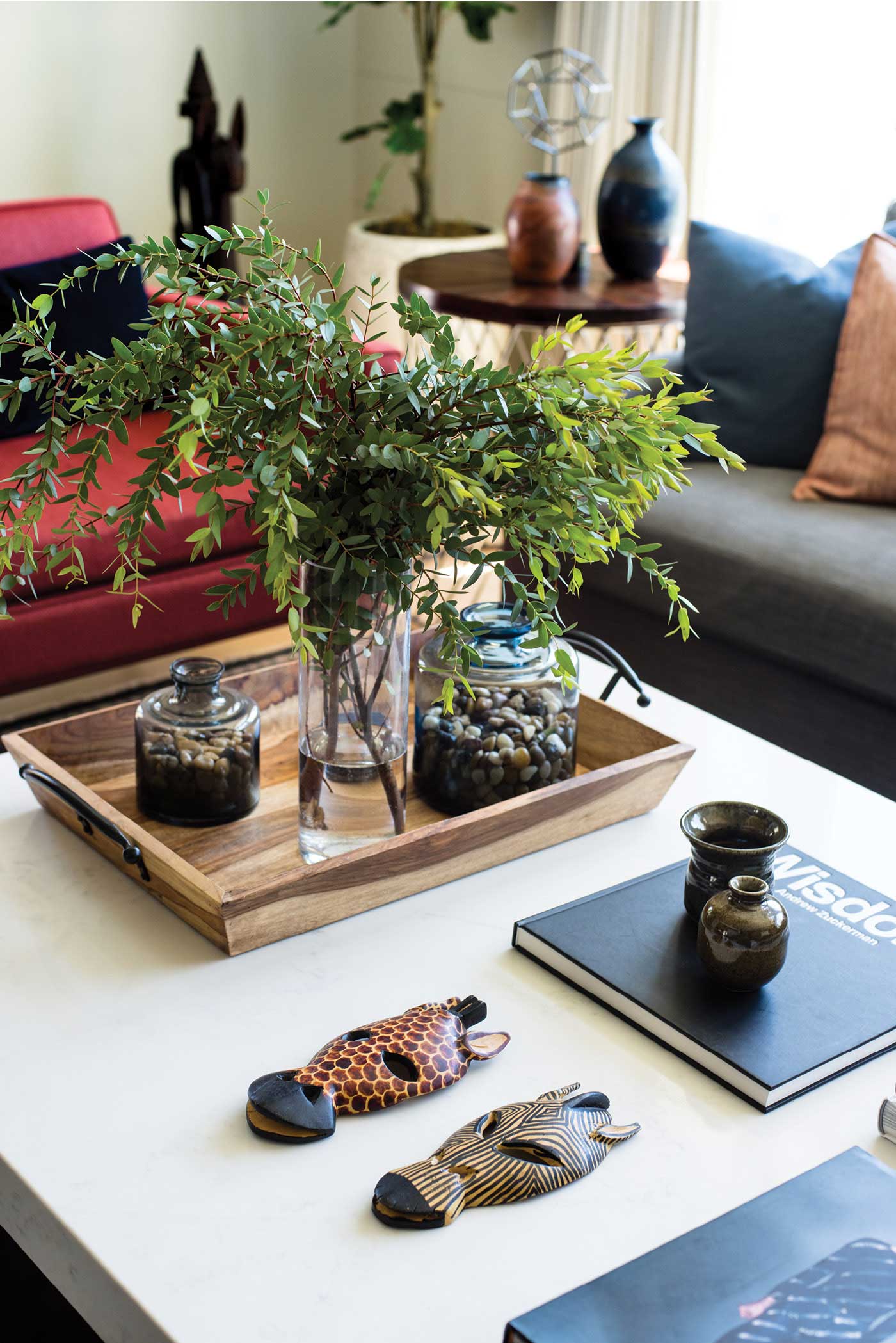 For Draper, the key is in finding pieces that you love or, in her words, that "haunt" you — those furnishings and accessories that you are still thinking about days after you first saw them. "Go exploring in some of the smaller shops in town and if you see something that you just love, that's haunting you, that you wake up the next day thinking about, then it doesn't matter what it matches because beautiful, wonderful homes are in evolution and inevitably the things you love will come together because they are unique to who you are," she says.
Not everyone, nor the people they live with, is patient enough for this evolutionary design approach, though. Adding original artwork and meaningful accessories can personalize your space quickly. Whether it's from an art gallery, an heirloom piece, something you found on your travels or a piece picked up at a garage sale or a student show, original artwork that speaks to you is an amazing way to instantly add personality to your home.
Accessories can add personality as well, as long as they are chosen with care. Mass-produced tchotchkes selected without thought lined up on a shelf are unlikely to make the space feel like your own. "Accessorize with items that have meaning to you. It's about meaning, not volume," says interior decorator Cat Hackman, principal and owner of Room4Refinement.
That said, most designers agree there is a line that can be crossed when you're trying to personalize your space and that line is family photos. "I don't love private photos in public places," says Draper. "It feels a little too personal. It feels sort of exposed."
Fairhurst agrees. "Your family photos, your intimate moments, should be in more private parts of the house."
There is also a line between displaying meaningful mementos and having a house full of clutter. While a few items on display will personalize the space, too many can feel chaotic.
"Feeling cluttered makes a space feel heavy, stagnant and unsettled," says Karen Allbright, an organizational design specialist and owner of Calm Order Inc. "Feelings of harmony in your belongings will create feelings of harmony in your emotions."
For Draper, where to draw that line between display and clutter again goes back to the things you love. "It becomes clutter when it's not things you love. So if it's a vase that somebody gave you that you feel like you have to have on display, just know that you don't," she says.
Hackman notes that people often feel bad about getting rid of things that were expensive or that were gifts or family heirlooms. "We often feel guilty. But you really need to look at what you love. It drains you to have clutter," she says.
Allbright suggests starting with things you aren't attached to. For those things you just can't part with at first, try boxing them up, labelling them with the date and if you haven't looked for them once an agreed time has passed, then get rid of the boxes without opening them. Give them to charity and feel good about your unloved items going somewhere they'll be more appreciated.
And if you really can't part with your clutter, consider putting it in storage seasonally.
"It's like having a beautiful jewellery collection," says Fairhurst. "You don't have to wear it all at once. Pick out a few pieces and put the rest away; maybe switch them out seasonally."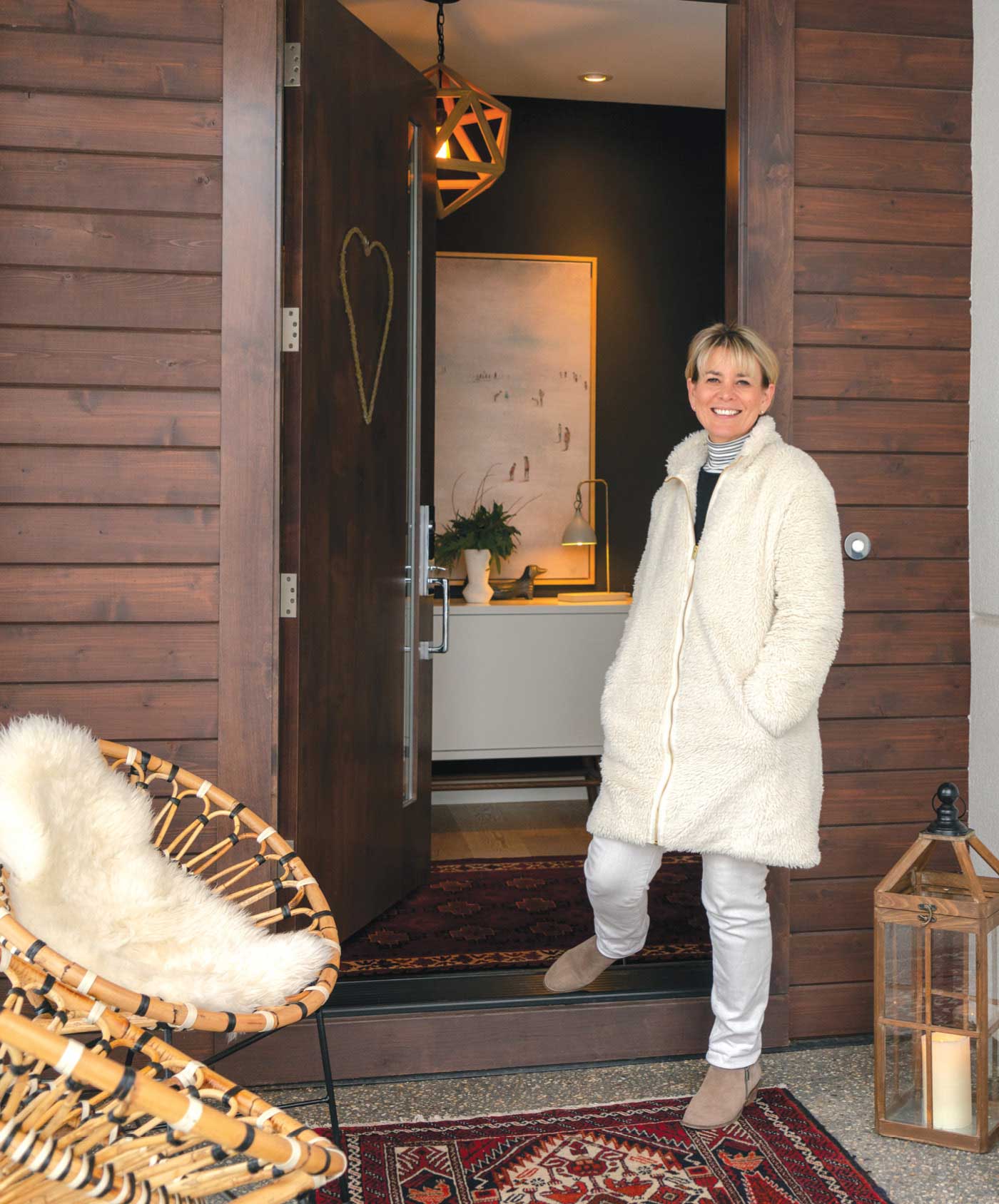 In addition to feeling personalized and well organized, the public spaces of your house should be set up to welcome you and your guests. Creating a welcoming feeling starts outside your front door.
"You can tell if people care about the look and condition of their home by the front porch," says Hackman. If your porch is untidy, unswept, dilapidated and unwelcoming, it sets the tone for your space. Refresh or even just clean your outdoor light fixture, sweep the porch, put out seasonal plantings or pillows on the seating.
Inside, making your house feel welcoming for guests means keeping appropriate psychological distance by not having family photos all over the place but also by creating physical spaces that encourage connection and conversation.
Hackman sees a lot of houses that don't have adequate conversation space, or where furniture doesn't face each other or has been pushed to the edges of the room instead of being grouped in easy conversational clusters. "If you can't sit down and have a cup of tea and a conversation, you'll notice that," she says.
A comfortable place to sit, near a spot for one or more others and with somewhere for everyone to set a drink will help make your house feel more welcoming and help conversation flow.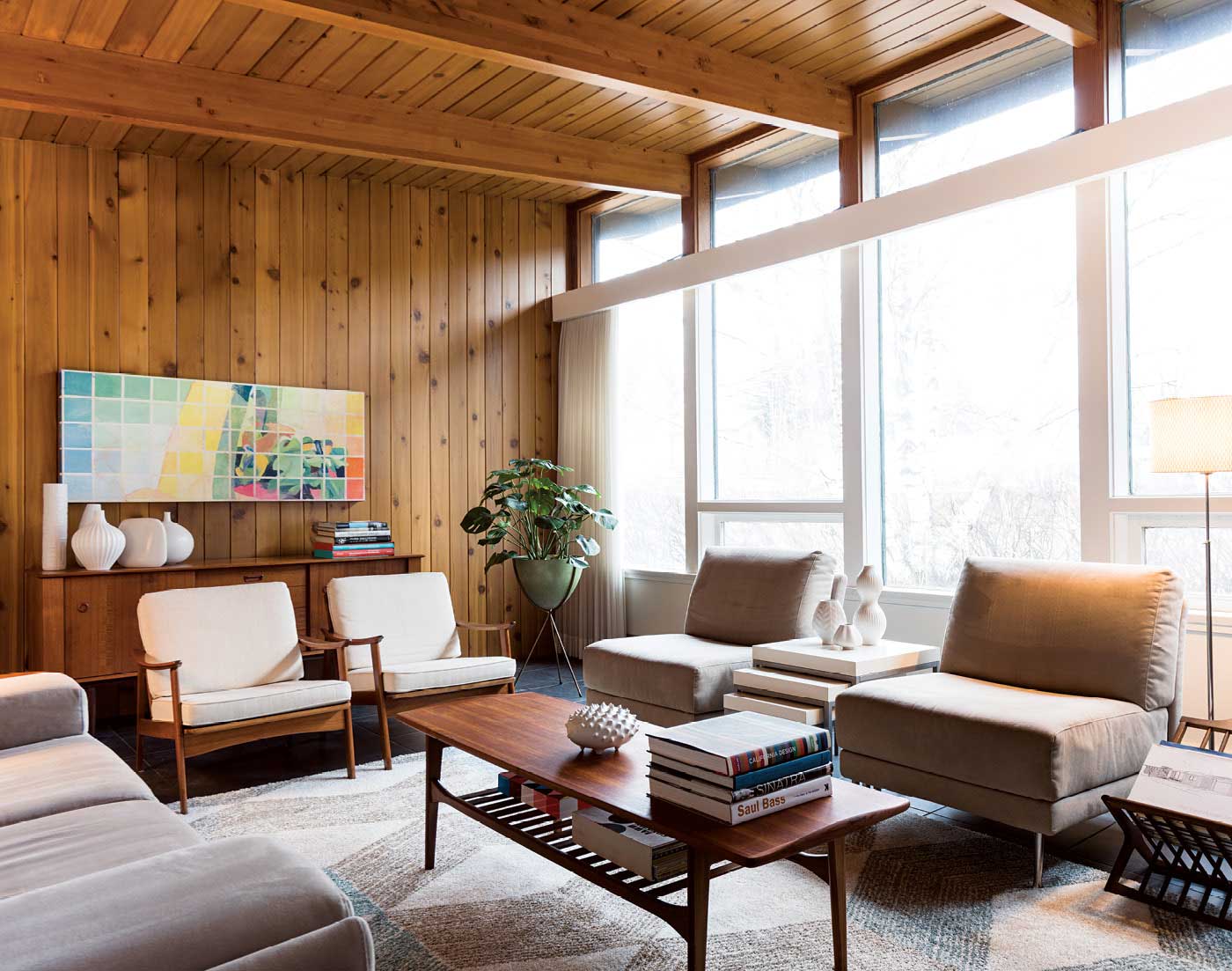 Hackman also finds that many living rooms are oriented toward the TV, which is inherently unwelcoming and stifles conversation. "The TV is always an issue. If you can not have a TV in the living room, that makes it more cozy," she says.
As with the TV room that becomes the main hosting space, most houses have spaces that get used in many different ways. And they often end up designed for the exceptional use rather than the primary use. For example, creating a dining room space that is set up for the once-a-year big family dinner, but is then uncomfortably large for a regular Wednesday-night meal. "Design for every day, but make allowances for special occasions," says Fairhurst. "You should never be prioritizing Christmas dinner over the everyday function of your home."
The team at Country Living talks a lot about multi-purpose pieces and furnishings that can be called in for extra duties as needed — such as an extendable table or ottomans that can be repurposed as stools for that large dinner.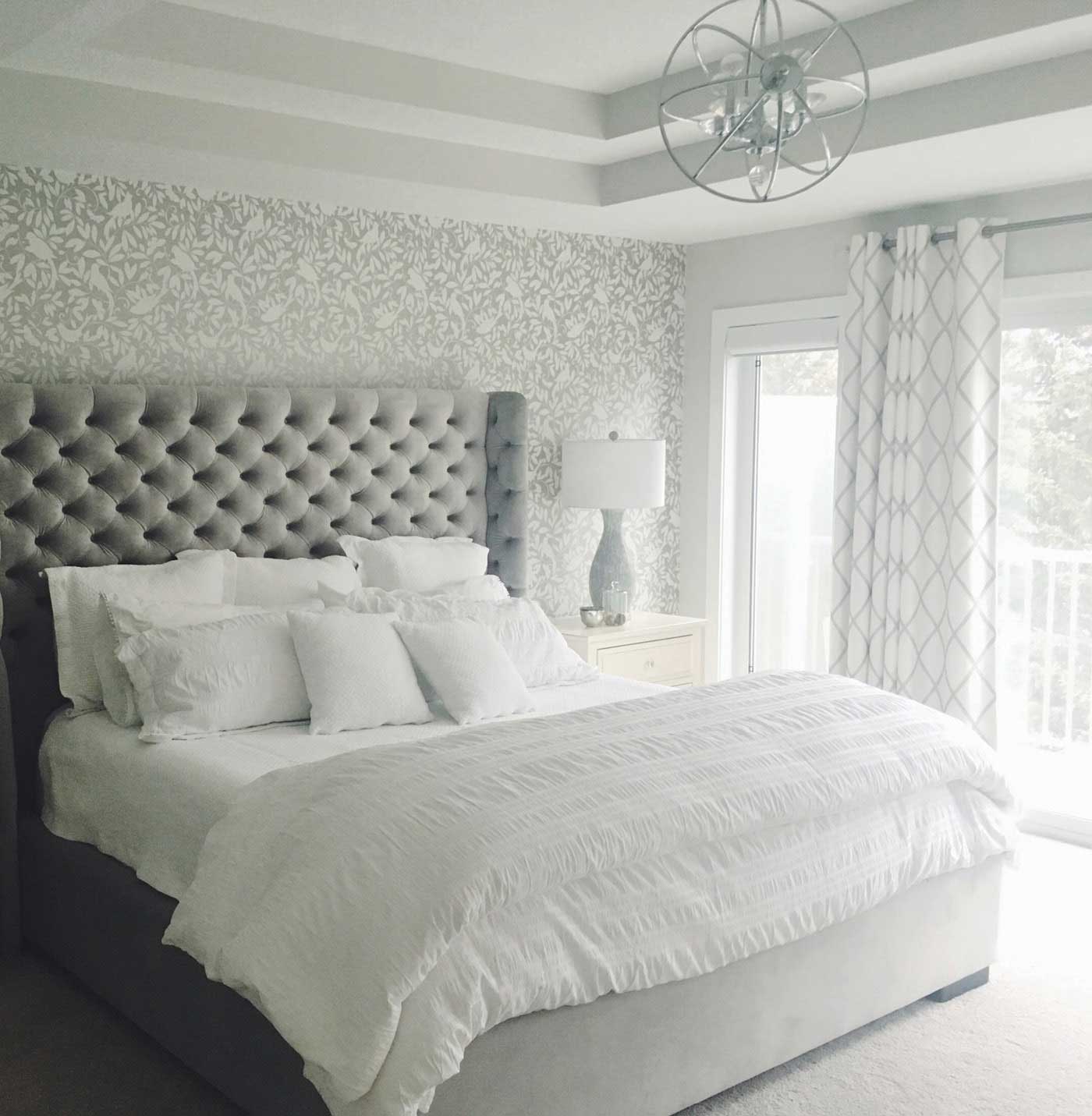 While creating a truly homey space is about more than just creating coziness, the two aren't unrelated. Soft, textured finishes help a space feel welcoming in a few different ways. First of all, they look warm and inviting. "When a home doesn't feel cozy it's often because of the lack of textures. Textures add warmth and interest," says Hackman.
Soft textures also provide acoustic softening and stop echoes. When there are lots of hard surfaces — flooring being one, but also leather upholstery, glass and metal tables and light fixtures — sounds echo in a space, making it feel emptier and less welcoming. Using softer textures, including area rugs, draperies and fabric upholstery, will make your room sound as well as look homier. "Drapes and a good area rug are also going to make your sound system sound better, too," says Draper.
Soft textures also help make a space feel more approachable and less untouchably perfect. Table finishes like glass, metal and high-gloss woods show fingerprints and smudges and discourage guests from feeling at ease. "You don't want things to be too perfect. Perfect is going to be hard to live with," says Fairhurst. "You don't want it to feel like you have to be careful in the space."
Lighting should also be soft. Changing harsh white bulbs for softer, warmer lights that mimic candlelight will make the space seem like a home rather than an industrial space.
If you've put time and a bit of effort into thinking about the flow of the space and the placement of the furnishings, and you've decorated with intention and highlighted things you love, that's going to come through. But being at ease in your space, where there is neither too much clutter nor an overly rigid feeling of perfectionism isn't just a decorating issue, it's a psychological issue. In many ways what makes a home feel welcoming is that it actually is welcoming and the people who live there are comfortable with themselves and ready to have guests arrive.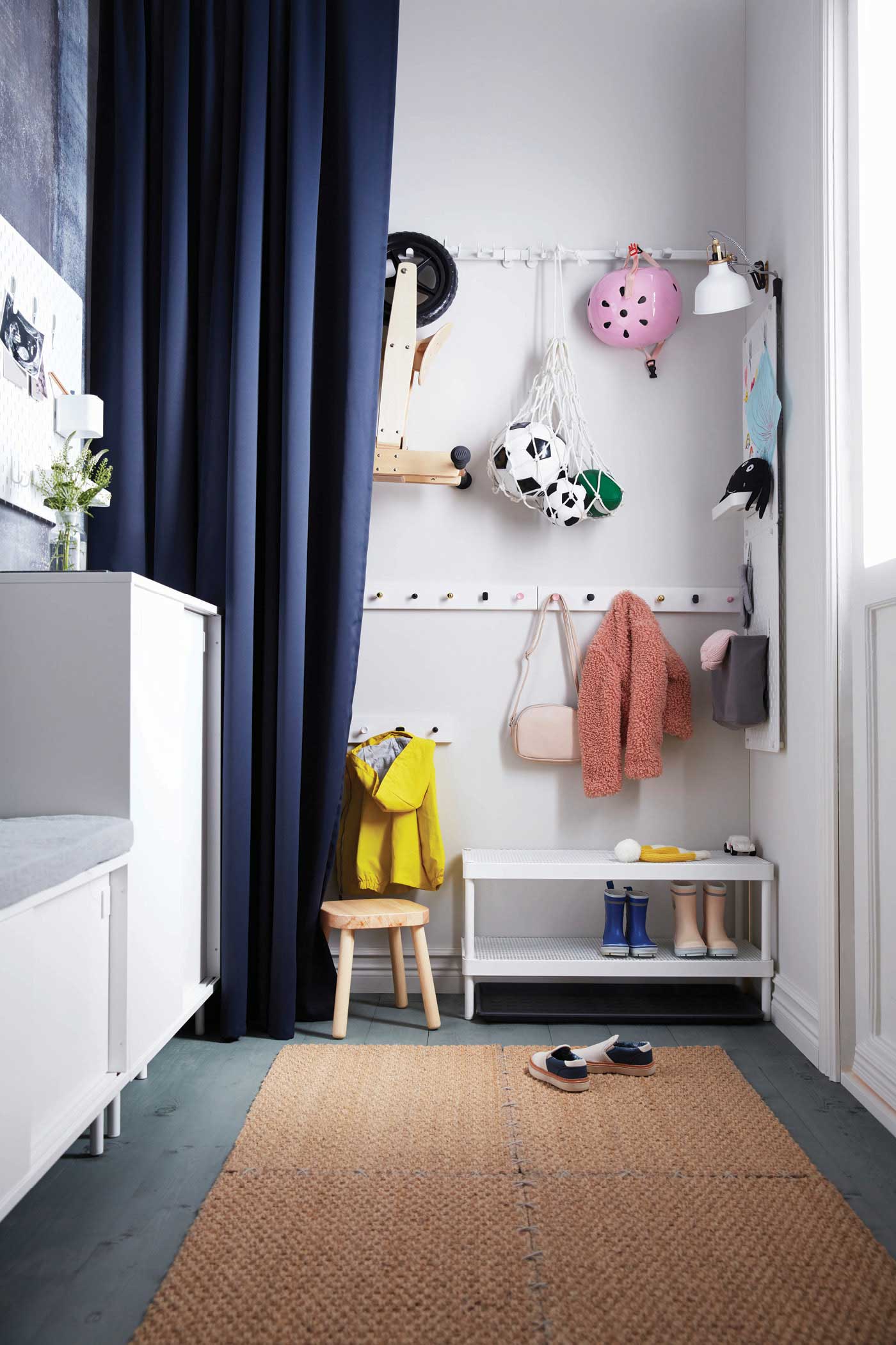 6 Tips for Home Organizing from Karen Allbright of Calm Order Inc.
"Start with the boulders, then the rocks and the pebbles will fall into place." Start by figuring out the placement and volume of the largest items, such as your couch and tables, then worry about smaller items like dishes. Tchotchkes and artwork will fall into place later.
"It's a cliché but it's true, there should be a place for everything and have everything in its place." Add extra storage and stay organized with bins, drawer dividers, shelf risers and slim coat hangers.
"Only the things you use on a regular and consistent basis should be in your prime real estate." Move things you don't use often out of main areas or into storage further away. If you're not sure if you regularly need something, store it somewhere else for a short while and see if you miss it.
"Put things where you need them." Store well-used items close to where you actually use them or clean them. For example, put dishes near the dishwasher, place the knives near the countertop where you cut things and wooden spoons near the stove.
"You have to work with your habits if you want to create organization that's effective." For example, if you have kids who drop book bags and coats just inside the door, put bins or hooks right there for them rather than trying to get them to carry their stuff into another room to put it away.
"When kids are old enough to categorize, they can put things away." Don't delay, start today to create the well-organized adults of the future. Start simple with bins and hooks and as they grow you can make the organization scheme more complex.