Unshelf Design is a new design studio and consignment boutique in Calgary, with a focus on enabling sustainability in the design community. Owner Sarah Kirkpatrick has worked in interior design and home staging for a few years, and over that time has been troubled by the amount of waste that occurs from home staging once a home is sold. 
"When I finished with a client, they would usually have decor and things left over from their house that didn't fit into the new scheme. They would always ask me, 'What can I do with this stuff?'" says Kirkpatrick, who goes on to explain that, other than donating leftovers or trying to sell them on Facebook Marketplace, a lot of clients would just send them to the dump.
"Seeing [decor leftovers] go to the dump just killed me, especially when [it was] really nice stuff," she says. "So, I wanted to put together a place where [my clients] could consign decor."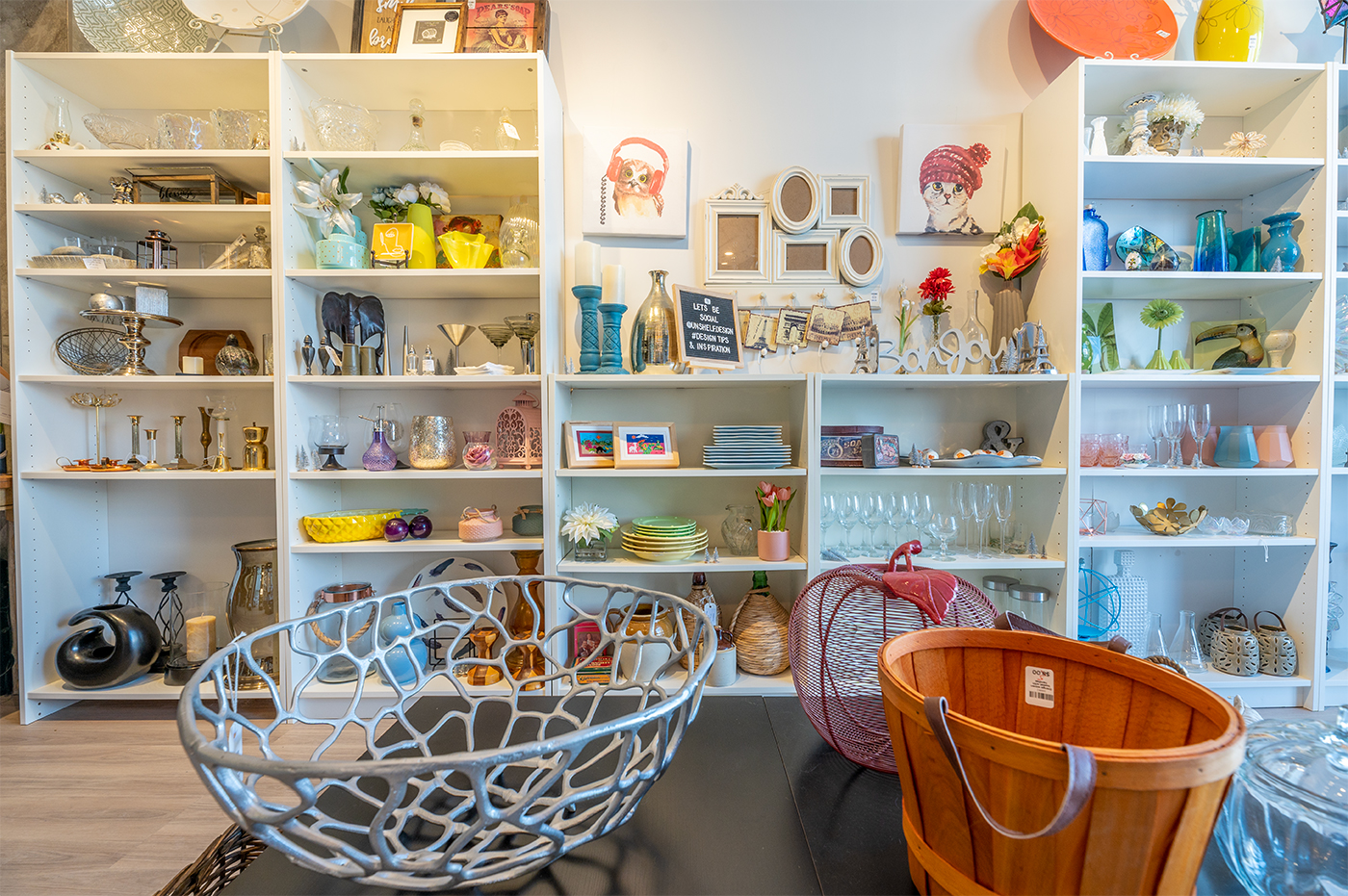 So, Kirkpatrick decided to launch Unshelf. Through Unshelf, a lot of that leftover decor gets a second chance at finding a new home. For example, if a customer brings in a lamp they don't want to keep, and it's a fit for the store, the lamp heads onto the floor to be sold. If the lamp sells, the customer gets 40 per cent of the sale price. If it doesn't sell, Kirkpatrick donates the item to charity. 
"It's all about sustainability and affordability," says Kirkpatrick. "We sort of fall in that space somewhere between a second-hand Homesense and Pottery Barn — sort of mid- to budget-friendly decor pieces." 
Unshelf Design doesn't sell antiques or anything too luxurious — only decor items that a majority of customers will actually be able to picture inside their own homes. The studio also offers other services, including interior design and home staging with items from the store. Customers can feel free to bring pictures of the space they are trying to decorate, and the designers at Unshelf will help curate the right pieces. Plus, as the business progresses, Kirkpatrick plans on offering design workshops and classes in which patrons can create their own design mood boards and pick up some helpful design tips along the way. 
Whether you're looking for that perfect lamp or art piece for your space, or just seeking a little design advice for your home, Unshelf Design will help you with your decor needs.
3411 8 St. S.E., 825-449-4824, unshelfboutique.ricoconsign.com