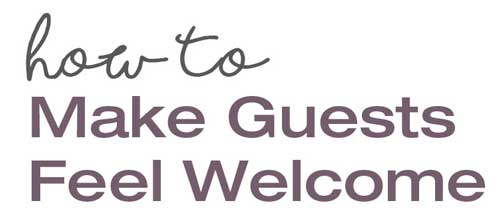 Help your guests relax by setting the right tone and creating opportunities for conversation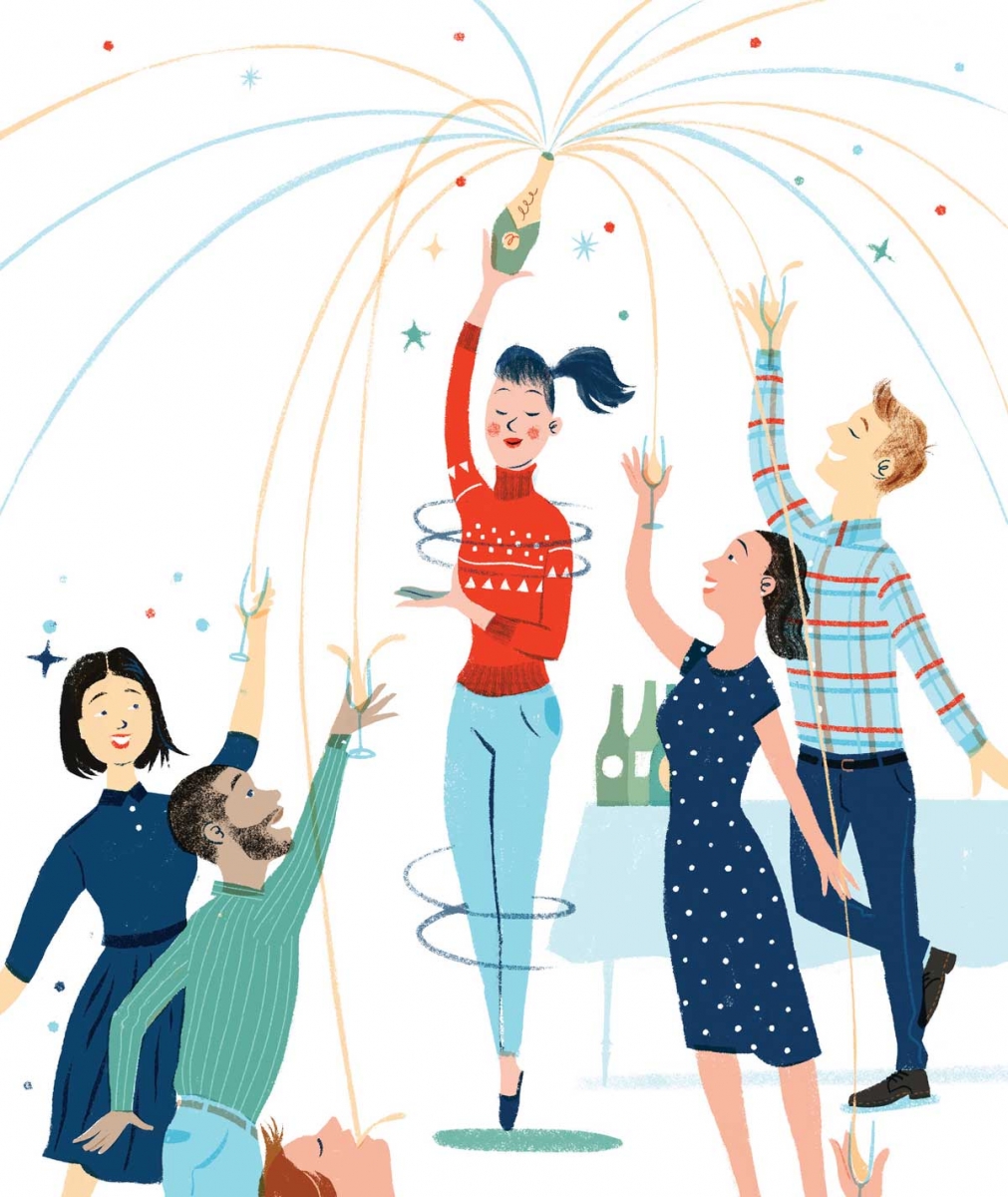 Even when you have everything in place for a party — great food, music, wine and decor — a soiree can sink quickly if guests are visibly uncomfortable or feeling left out. One of the marks of a truly great host is the ability to break the ice and get people mingling, though social direction can be hard when you're busy serving drinks and pulling trays of appetizers out of the oven.
Jessica Tkachuk, events and communications specialist with event planners Boom Goes the Drum, says that good hosting starts with the invitation. Even though it can feel tacky to some, an Evite or a Facebook invitation is a handy way to lay out the vibe of the party, show who else will be there (no one wants to run into an ex unexpectedly) and tell guests where to park and what to bring, eliminating a lot of potential social anxiety for your guests. It also gives dinner-party invitees a place to detail their allergies and dietary restrictions.
"There's nothing worse than showing up to a party that is nothing like you thought it would be," Tkachuk says. "If you think this is a casual get-together with just a few close friends and show up in jeans when everyone is dressed up in formal wear, it's not fun."
Paul Lavoie, principal designer at Paul Lavoie Interior Design, hosts at least two big parties at his home every year. He follows the tried-and-true rule of getting a drink into his guests' hands as soon as possible to provide a little bit of social lubricant. Mixing individual drinks is tough when there's a bottleneck at the door, so it's a good idea to have a tray of poured drinks at the ready — including some well-executed mocktails for non-drinkers.
"We often have a tray of Champagne at the front door to give guests as we take their coats," Lavoie says. "Immediately, it provides a sense of warmth and creates a festive atmosphere."
If a party includes guests from several different social circles, things can get awkward for less extroverted types who don't do well in a room full of strangers. Lavoie likes to preempt any wallflower awkwardness by setting a theme. Something as simple as providing everyone with a name tag marked with a B-list celebrity can work wonders — people become instantly bolder if they're having a conversation with "Loni Anderson," for example.
"We also had a party where the theme was that everyone had to dress in white," Lavoie says. "Immediately, when you walk up to someone to start a conversation, you can ask where they got their outfit from, how they felt about having to wear white, and all these talking points that made it easier to talk to other people."
The opposite problem comes when guests are having too good of a time and the drinks are flowing too freely. At this point, it's a good idea to pull back a bit on drink service and get food into everyone's hands so that tipsy partygoers can reign things in.
Ultimately, people will feel welcome and have a good time if the host sets the right tone. Be accommodating and make sure everyone is fed and watered, but don't fuss over every detail to the point where you, the host, aren't available to socialize. In the end, most guests care more about being in your company than being served finicky signature cocktails instead of wine.
Most of all, it's important to relax and have fun — if the host is tense, guests are going to be tense, too.
"Be yourself," Tkachuk says. "What feels natural is going to feel best for your guests." —E.C.B.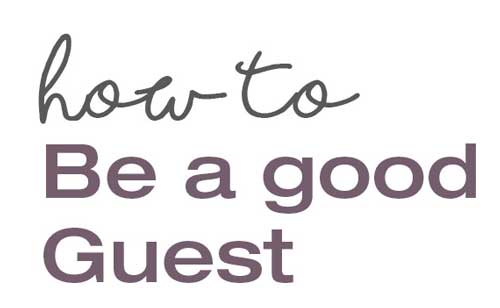 Keep the good times rolling by charming both your hosts and other guests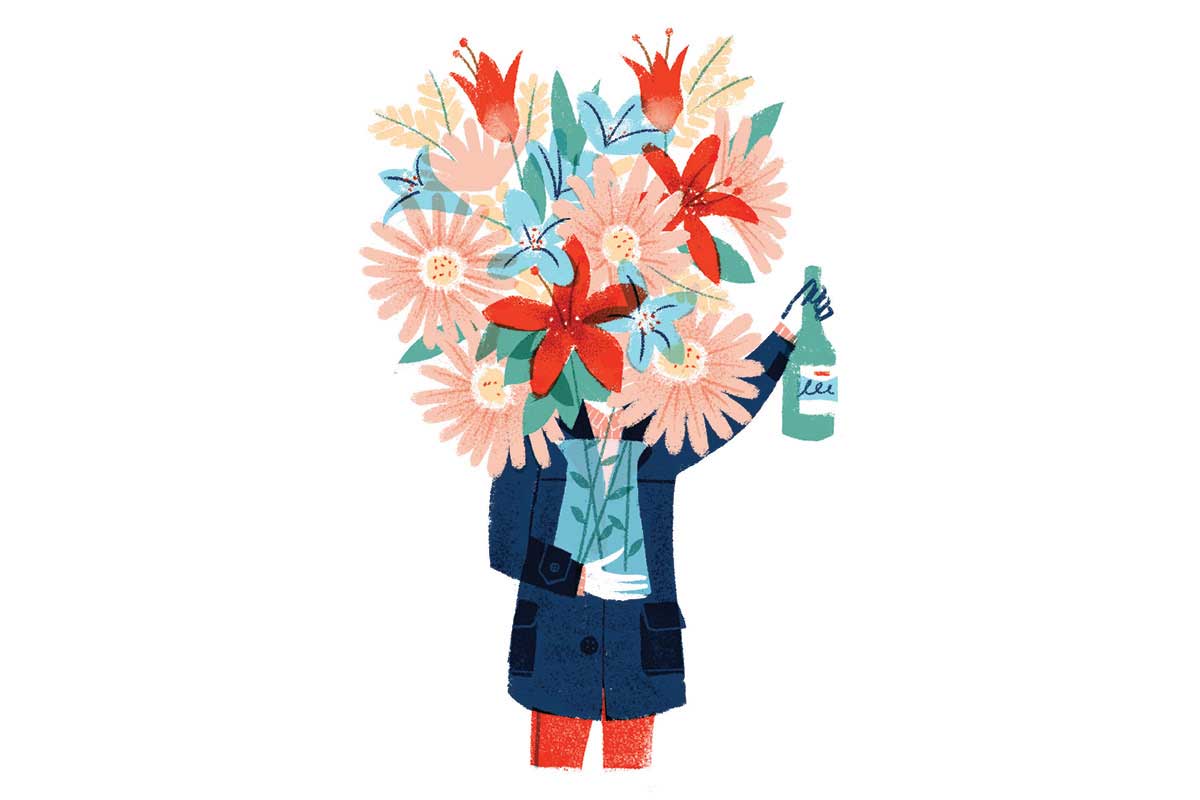 Any party essentially involves a social contract: the hosts do their best to provide a sociable experience and guests, in turn, behave amiably and graciously. Most of us know how to be a decent guest, but not enough of us make the effort to be a truly spectacular guest — the kind who doesn't just attend a party but helps it to succeed.
First off, if your host sends out an invitation with instructions, be sure to actually read it. Ignoring information regarding dress code, parking rules and what to bring will result in unwanted awkwardness for both yourself and your host.
Even if there's no specification to bring food or drinks, be sure to grab a bottle of wine or a bouquet of flowers at the very least (in a vase if you don't want your host to have scramble to put it in water). Even a small hostess gift says, "I know you put a lot of effort into this and I appreciate being included."
While the idea of putting guests to work mortifies some hosts, if you are a close friend and see the hosts struggling with an influx of guests, take it upon yourself to hang up coats or fix newcomers a drink. If you're an extrovert, initiate a conversation with that introvert nursing a drink in the corner who may not know anyone else in the room.
Most importantly, read the cues of other partygoers. If people are drinking moderately, don't be the one person who gets obnoxiously sloshed. If others seem uncomfortable with your political rants, change the subject to something less controversial.
Hold up your end of that social contract; everyone will have a better time and you'll be more likely to be invited back. —E.C.B.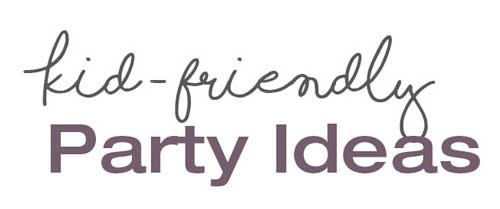 Make your kid guests feel as valued as your adult guests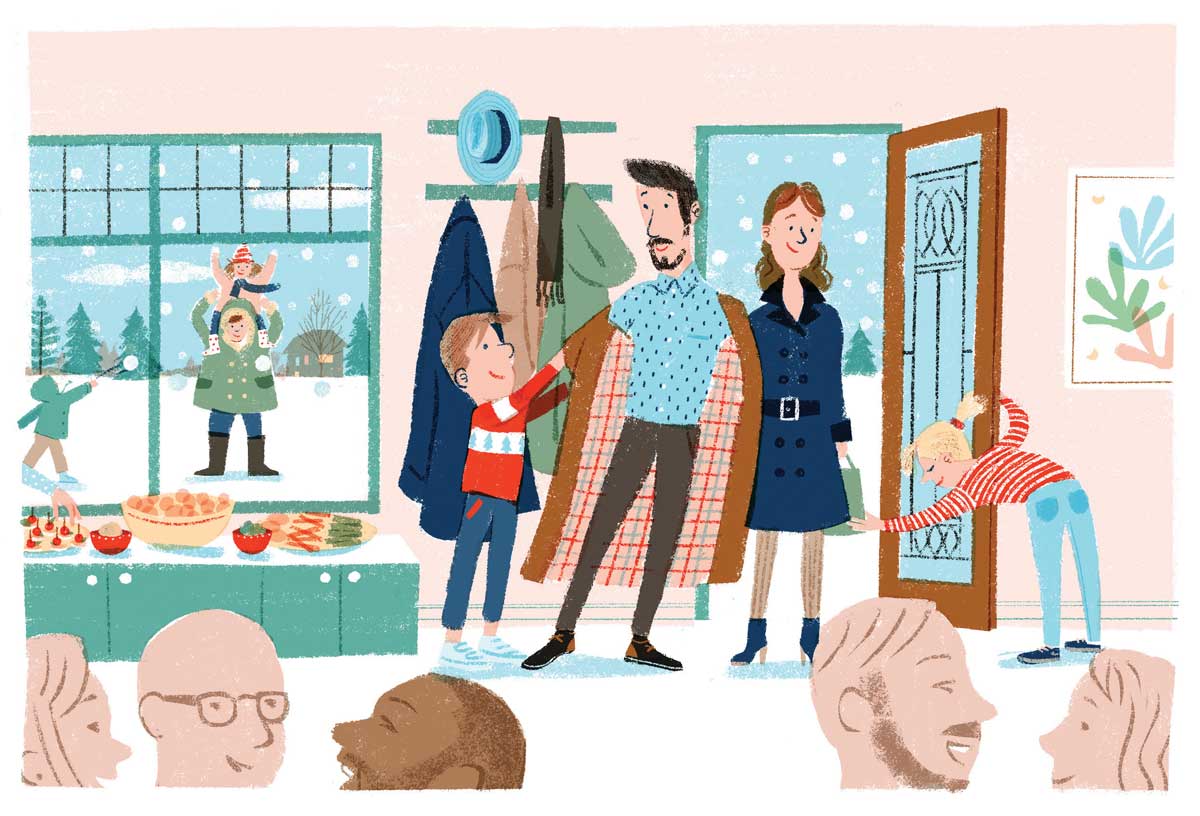 Hosting grown-up friends and family is an art that many of us have mastered, but including kids at a dinner party or larger shindig can be a challenge, even for those with children of their own. But keeping kids happy at a party means their parents will be able to sit back and enjoy themselves, too.
Kids need a magical combination of stimulation and downtime and can get cagey if they're confined to the main party with the grown-ups. Set up a quiet room for kids to chill out in, close enough to the action so that they can easily access their parents, but with space for them to play and watch a holiday movie.
"It can be overwhelming for small kids to be in a house they're uncomfortable in," says Ellen Percival, editor and publisher of Calgary's Child Magazine. "It helps to have an area set aside not too far from mom and dad, so they can still be part of the party but can choose to sit outside of the action and the line of traffic."
A good idea is to set up some crafts in the kids' area — just stay away from anything too complicated, especially if the kids are largely unsupervised. Percival suggests "cheater" gingerbread houses. Pre-assemble houses out of Rice Krispie treats or graham crackers and set them out with icing "glue" and colourful goodies to decorate with. If the kids are small, arrange for an older kid to be "in charge" of the crafting.
Alternately, hire an actual babysitter to supervise the entire evening and keep things under control. Plan something physical outdoors for the babysitter to do with the kids, like an obstacle course, treasure hunt or snow-soccer game so they can burn off some energy while giving parents space to mingle. If you do plan an outside activity, remember to tell parents to pack suitable clothing.
With older or more adventurous kids, gingerbread houses may not cut it. Olivia Popowich, a Re/Max Central agent and mother to two tween daughters, likes to give kids spray bottles of food colouring-tinted water and turn them outside to decorate the snow or build a technicolour snowman.
Popowich also likes to task her own kids with some hosting responsibilities, which keeps them busy and also helps build social skills. "A big thing is making sure that if someone is knocking at the door, the kids are greeting them," Popowich says. "They're making sure that their friends have food and drinks and asking if they need anything. It teaches them how to mingle and chat."
Rather than viewing the kids' table like the pariah table, Popowich treats kids as welcome dinner guests. She went a step further when she hosted a dinner party for her daughter's birthday. "I sent printed invitations to the children asking them to dress formal. I printed a menu with a few options for each course — all kid-friendly Italian — and I dressed and acted like a formal server," says Popowich. "Then the limo I hired arrived and we toured around downtown for an hour. The kids loved it! We went for Slurpees and then I sent everyone home with a tiny plant instead of dollar-store junk." —E.C.B.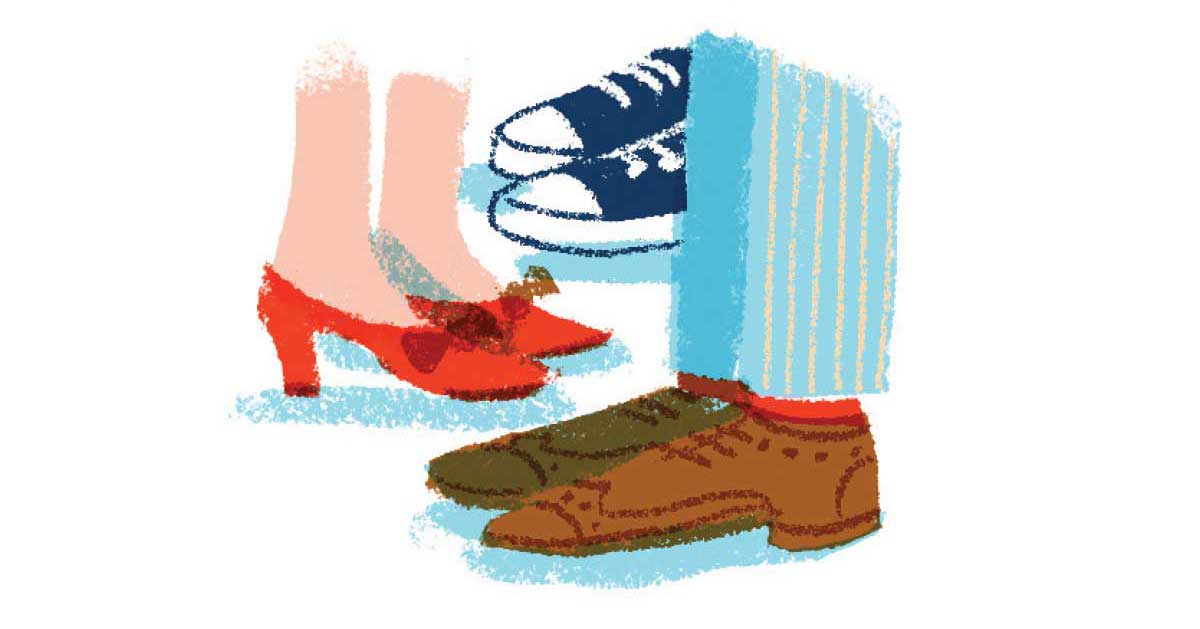 One of the first Greek words I learned is φάτε (pronouced PHA-te), "you eat." The Greek-Cypriot variation on a Greek word, it's delivered as a command rather than statement of fact.
I learned it from my Greek-Cypriot aunt as I was growing up in small-town Saskatchewan. Our family landed there after losing our ancestral home in the 1974 invasion of Cyprus. In my memories of the dinner parties for our small Greek enclave in the landlocked breadbasket of Canada, I can picture perfectly my aunt taking off her apron, opening her arms in invitation and saying, "phate." It was the same regardless of whether she was serving Christmas dinner, weekend lunch or after-school snacks.
To me, phate means something more than "eat." The word would briefly interrupt the mélange of Greek and English, kids and adults talking and laughing and disagreeing and crying. We are an intensely emotional lot; all the human interactions that can take place around a dinner table may be going on simultaneously, and we relish it. And so this summons to eat means to me: "Here, enjoy and keep your energy levels up. We've much to discuss."
The magic ingredient at any party, the memory that lingers long after the last sweet indulgences have been swallowed, is the connection with other humans: the exchange of stories and ideas, the introduction to someone new, curiosities stirred and satisfied. This past year, our world mourned the loss of two great lovers of food, Anthony Bourdain and Jonathan Gold. What made them such riveting personalities was not only their ability to describe delights of the taste buds, but their valuation of food as a connector of community.
In her book Reclaiming Conversation, Sherry Turkle, a clinical psychologist and sociologist at the Massachusetts Institute of Technology, argues we need "sacred spaces" to converse with one another. The dinner table is a marvelous place to start. On this, she is clear: no phones at the table.
"Face-to-face conversation is the most human — and humanizing — thing we do," she writes. "Fully present to one another, we learn to listen. It's where we develop the capacity for empathy. It's where we experience the joy of being heard, of being understood."
How do we encourage this kind of conversation at parties? I posed the question to Amanda Hamilton, founder and creative director at Amanda Hamilton Interior Design. She and her husband host parties weekly, from casual, intimate brunches to formal, grand affairs with 50 or more people. Raised by grandparents who, to her recollection, never threw a single dinner party, Hamilton greatly enjoys bringing people together in a home.
Hamilton says the success of a party isn't only the flavour of the food or the beauty of the setting; it's mostly about people feeling they've connected with others. She makes a point of introducing everyone at her parties, checking in on people who don't know as many people in the room and drawing them into chats. She'll place conversation cards on the table. Simple, seemingly silly questions such as, "if you were stranded on an island and could only eat one thing, what would you choose?" go a long way to sparking chatter, she says. Once people have warmed up to each other, conversations take on an energy that needs no directing.
"Those connections are the number-one reason why you get together," Hamilton says. "Obviously, connecting with our friends one-on-one is important, but we also have a social responsibility to grow our friend group and leave our friends in a better place than when we met them."
And so, an idea: host a party. Put aside the cellphones. And phate! —C.F.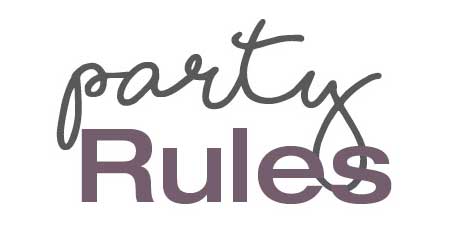 We asked five prominent Calgarians: "What is the one rule you always follow when hosting a party?" Click here to find out what they said.