Chris Amat at his live/work studio in Victoria Park with one of his most treasured items, his childhood copy of Where the Wild Things Are.
When photographer Chris Amat (along with his cats Zeus and Sully) was seeking out live/work spaces for his next home, he lucked out by snagging a unit at The Guardian, a new residential tower in Victoria Park. The street-level loft units are perfectly suited for a photography studio, making the transition to an in-home studio for Amat nearly seamless.
What is your design philosophy?
I don't really have one in terms of interior design, which is interesting as I come from a design background working as a creative director and now I run my own company. But when it comes to putting a space together, I can't do it. I hired Adam Ross to help me. Typically, my philosophy for my style in general is very minimal and clean. I wanted to create a space that would work as a studio and a home. It needed to be office-like for others to feel comfortable enough to work in, but also not too sterile.
What is your favourite room in your home?
Since it is a loft space that answer is pretty easy. My favourite spot in my home is the sitting area right by the floor-to-ceiling windows. It is a nice spot to relax in, but I also spend a lot of time working here too. The natural light that comes in is nice all day long.
What is your most treasured item and where it is from?
The children's book Where the Wild Things Are – my Mom read that to me all of the time as a kid. I've owned this copy since I was one years old. I love that the whole story revolves around someone's vivid imagination.
What is your favourite decor find?
The gold Captain Chair from Bend Goods in my living room. It was one of the only pieces of furniture that I was really adamant about adding to the space.
Where do you seek inspiration?
Friends and family are a very good source of inspiration for me. The community that I've created around me is very supportive and creative. It can be as simple as spending time walking around the city with a coffee and looking at architecture.
What is your favourite thing about living here?
The great thing about this building and neighbourhood is that there is a real sense of community. This area seems to attract people who work in creative fields and everyone is really supportive of local businesses. I run into so many people at the neighbouring Rosso Coffee everyday. Victoria Park is also so close to everything, only minutes to downtown, but is a bit quieter than living right in the middle of the Beltline. I can walk everywhere and live almost completely car-free.
Where do you like to shop for decor locally?
Moving in here I was basically starting from scratch furniture-wise, so I needed help. Adam Ross sourced pretty much all of the main furniture pieces for me from Domicile. I also really like going to Kit Interior Objects to browse their selection. Shelf Life Books is my favourite spot to pick up new coffee table books.
What is your favourite view from your home?
The Pilkington Brothers Glass Co. building across the street. When I am sitting on the couch I can see it reflected in the mirror on the kitchen wall. In the evening, when the sun sets on it there is some amazing light and shadows created.
What would you want your next home to be?
Something that feels a bit more like home – more of a separation between home and work. I'm at an interesting point in my life where I'm pretty independent and travelling a lot for work, so the live/work studio really works for me. But at some point I'd like to separate the two – keep a studio just for work and live somewhere cozier. It will need to have a fireplace.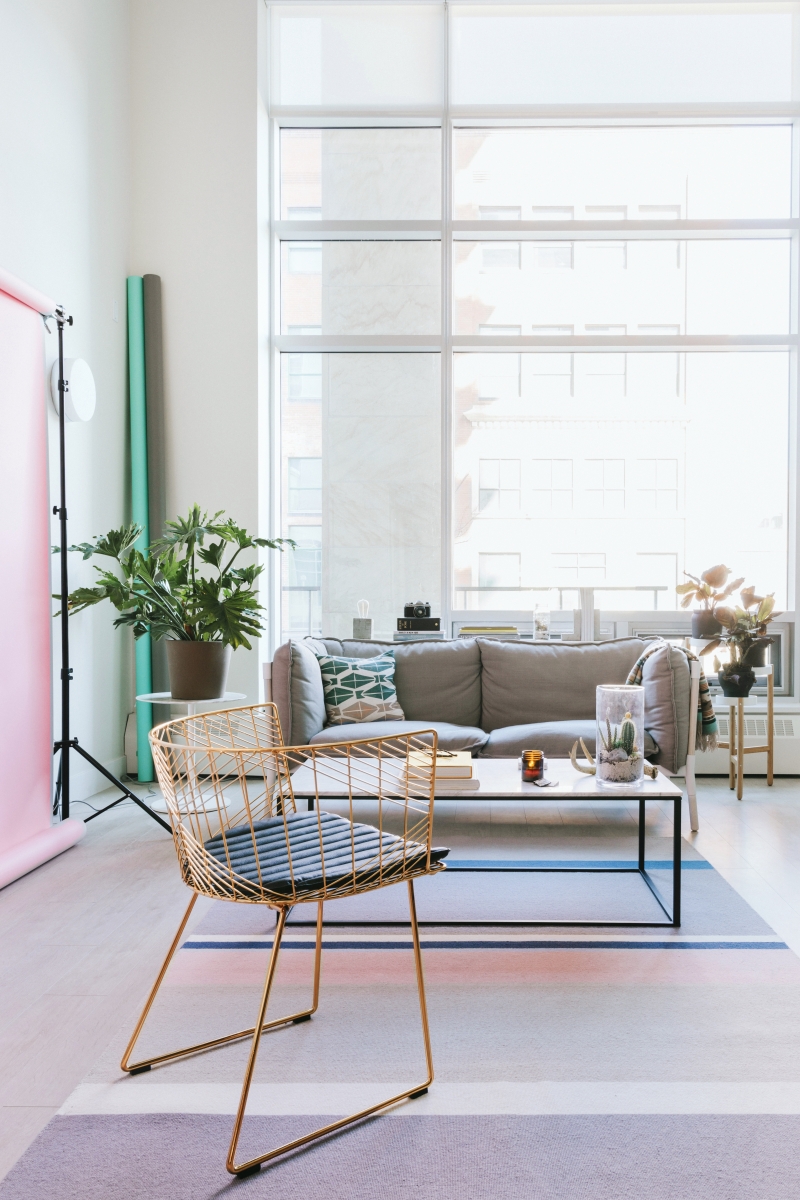 The lofted space, which doubles up as Amat's photography studio and living room, is breathtaking, with massive floor-to-ceiling windows. He opted for minimal furniture choices with a subtle pastel colour palette to keep things light and fresh.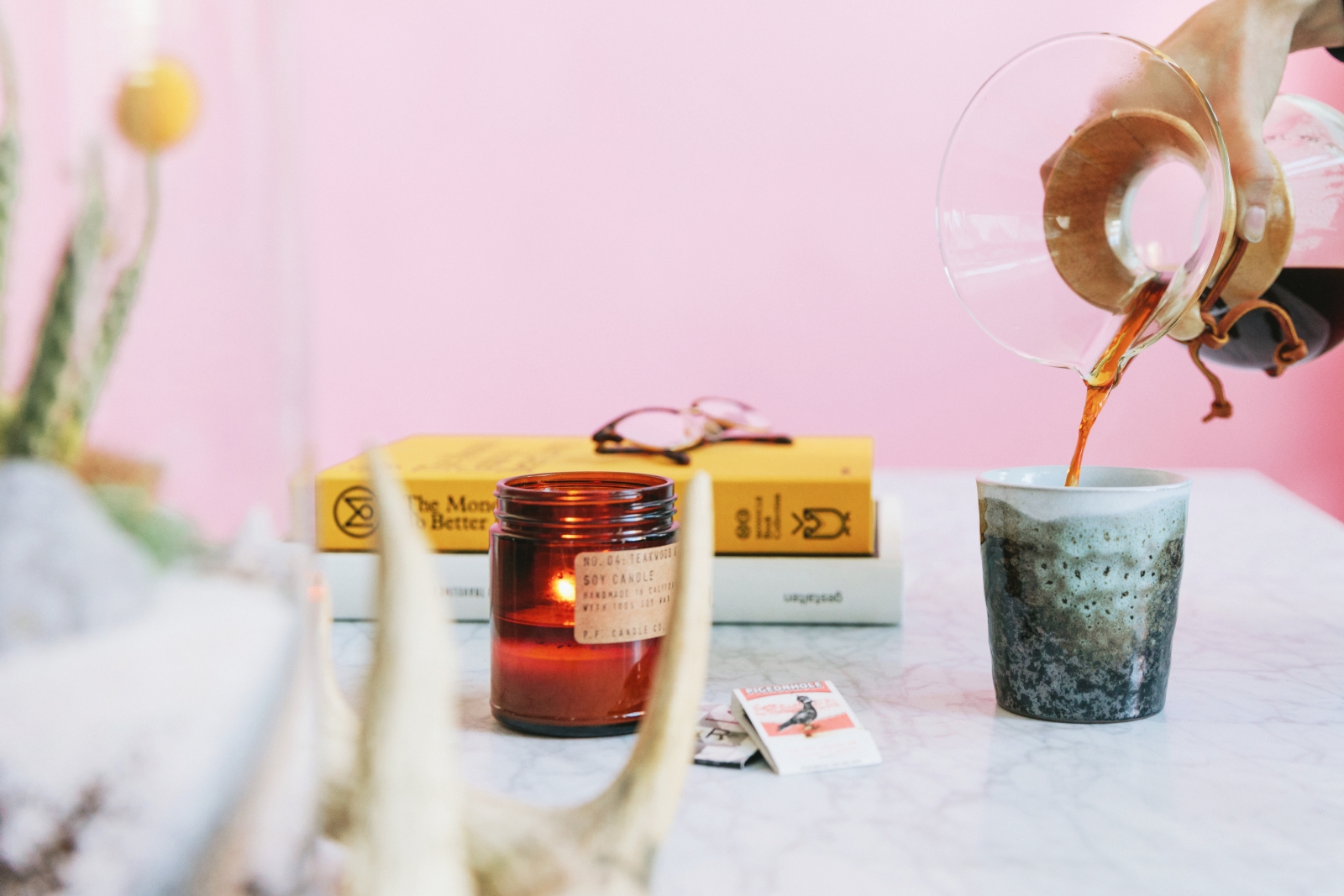 Keeping things minimal yet eclectic, Amat is a fan of mixing interesting textures and colours together – even on a small scale.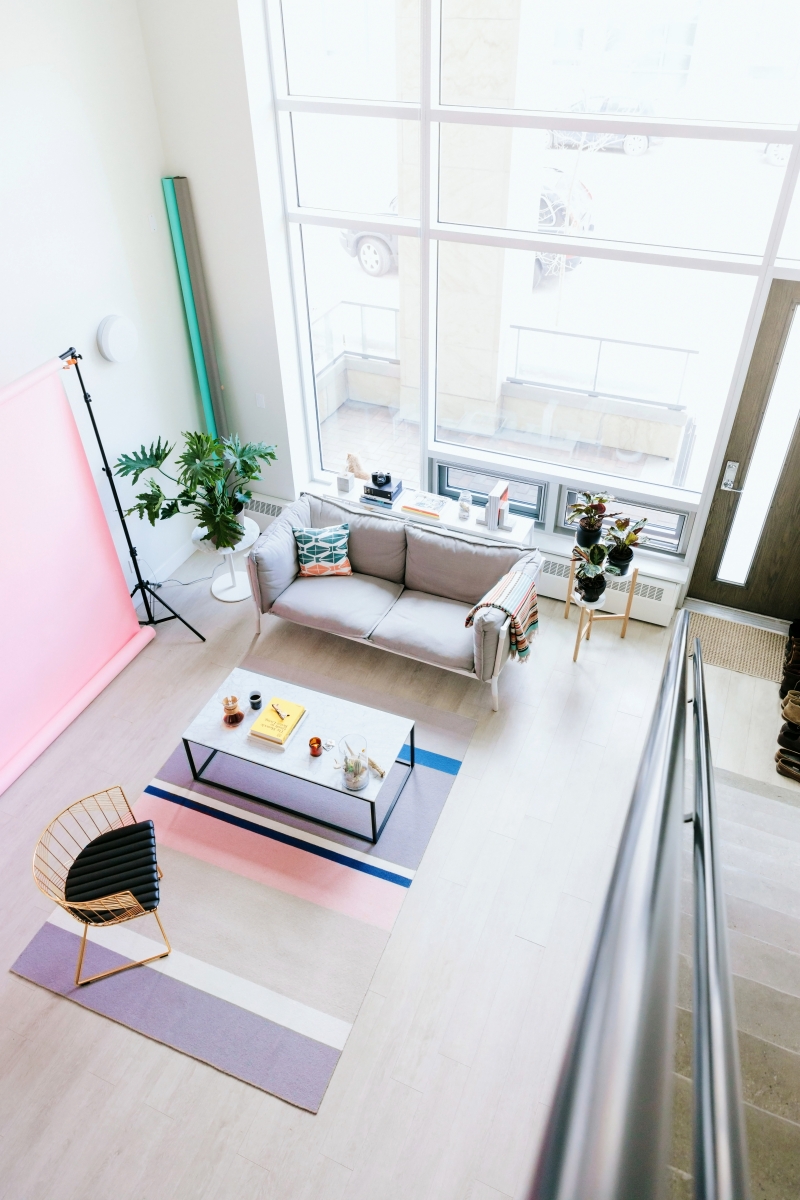 What the loft lacks in square footage, it more than makes up for in height.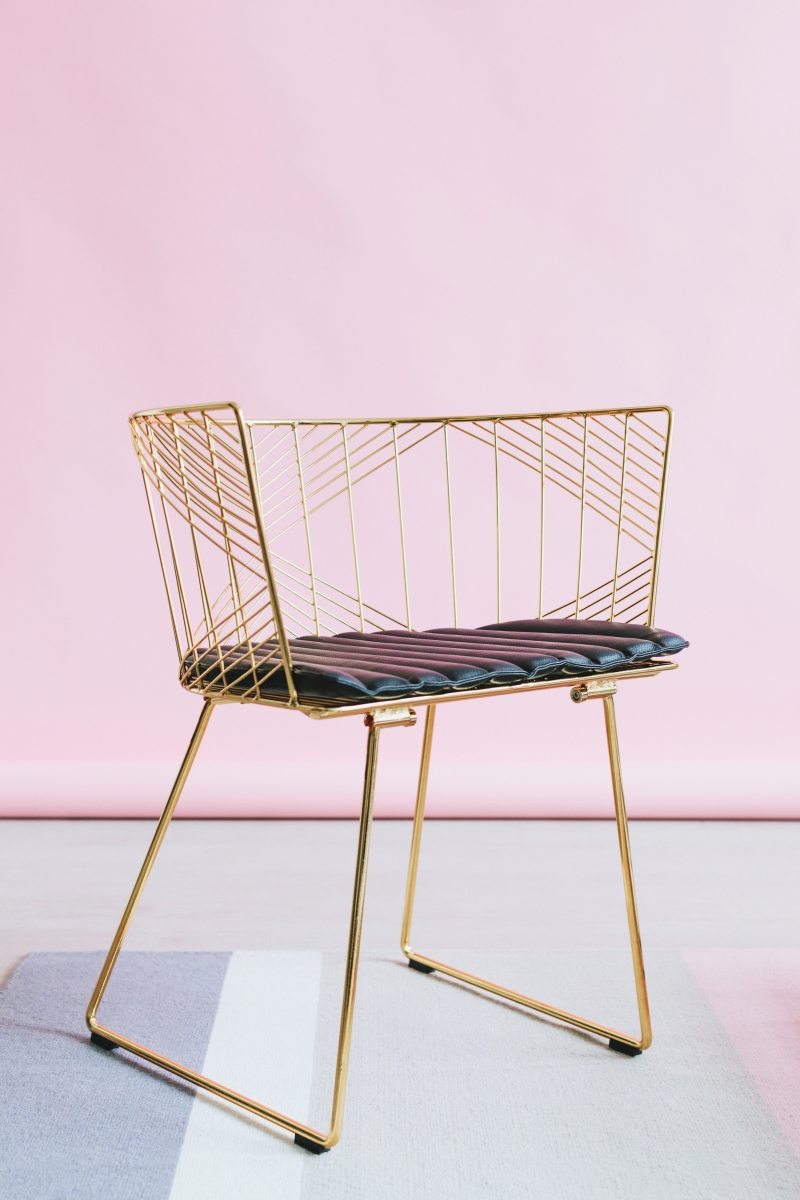 The gold captain chair from Bend Goods was Amat's favourite decor find for the space. He purchased the optional black vegan-leather upholstered cushion to complete the look.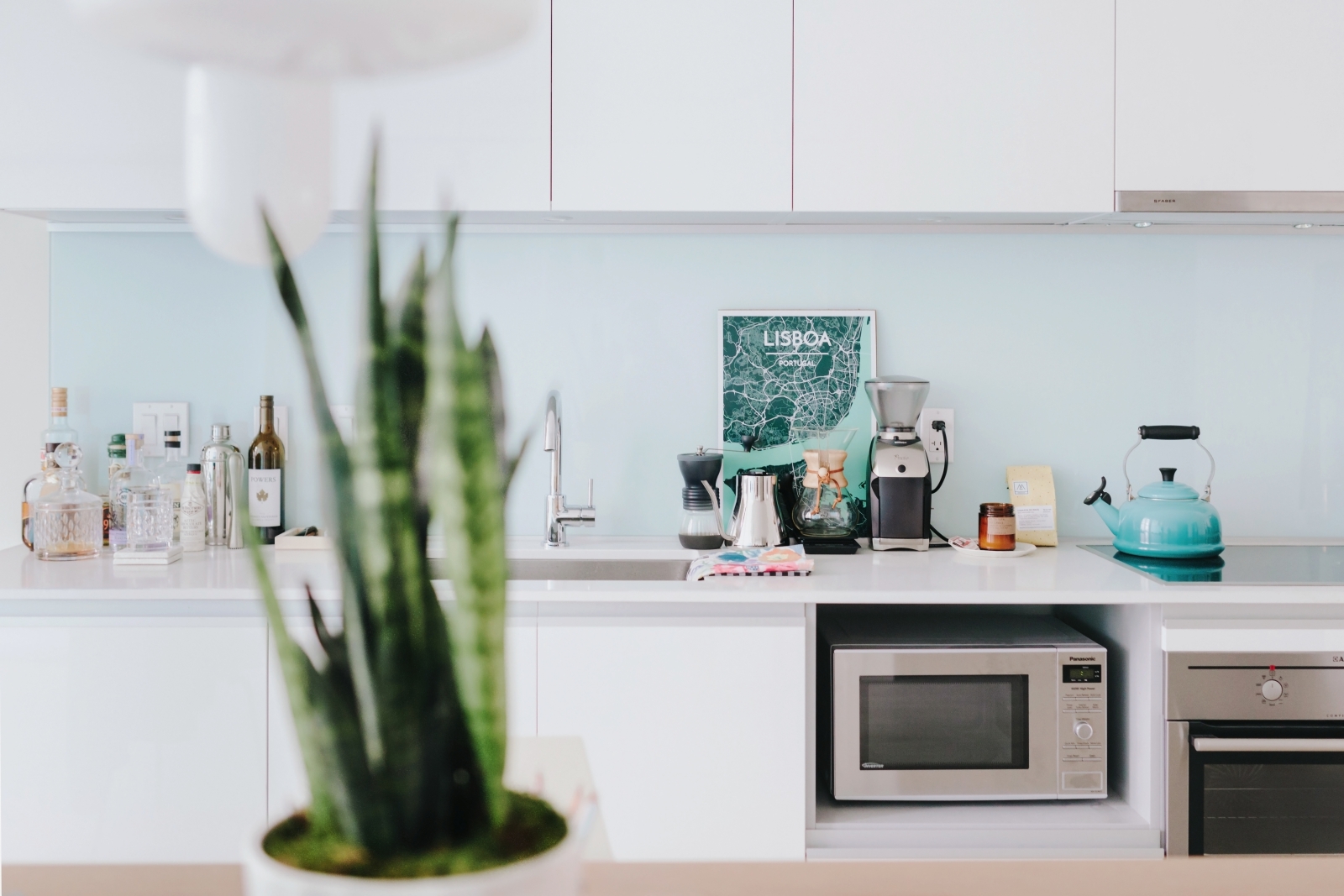 The long, bright kitchen has loads of counter space and lots of personality. Amat painted the backsplash a soft blue which echoed in the Le Creuset kettle and Lisboa map print from Point Two Design.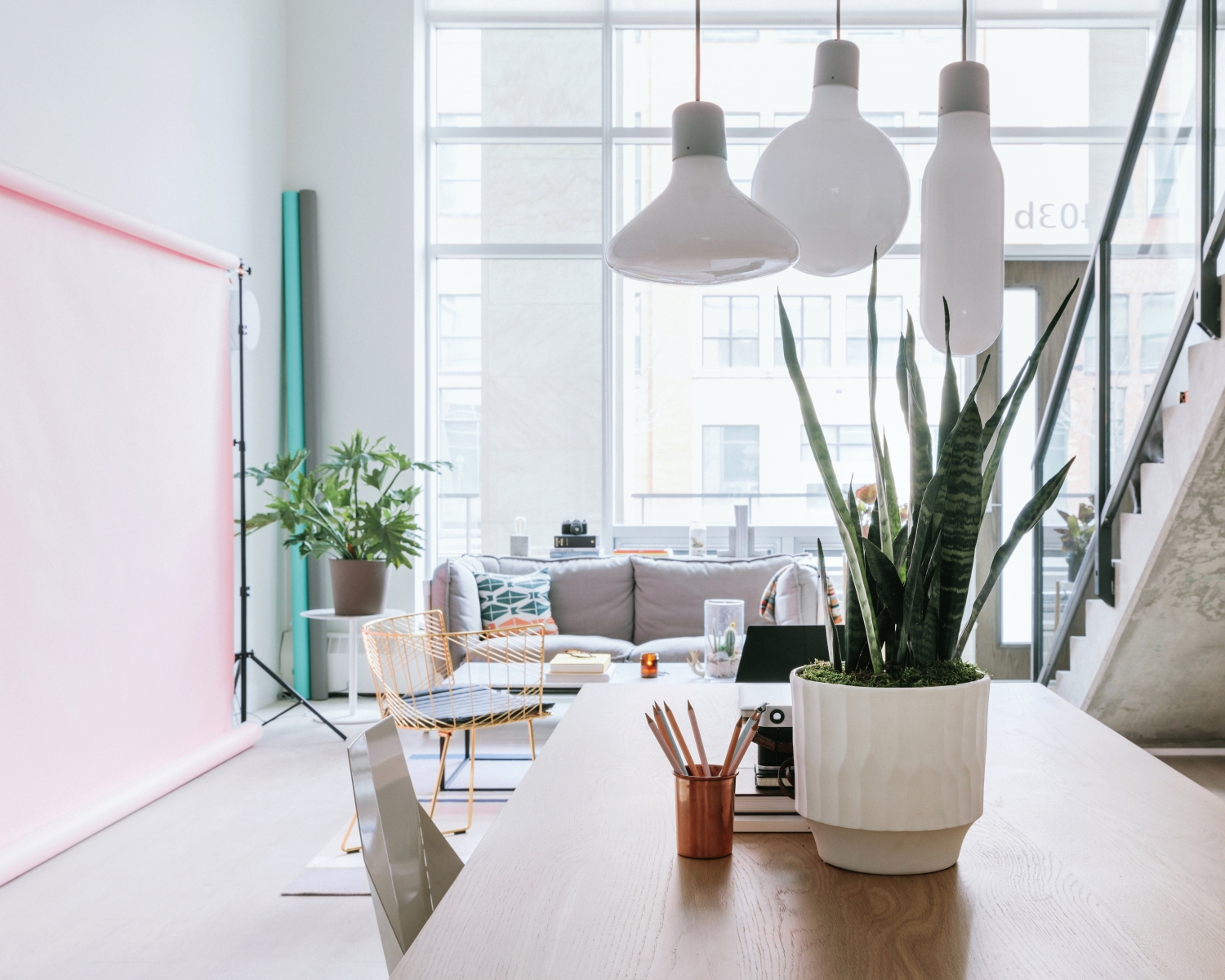 The dining room table doubles as a workspace for when Amat is collaborating with a team on a new project. The sculptural light pendant lamps define the space as a dining area in an otherwise blank-canvas kitchen.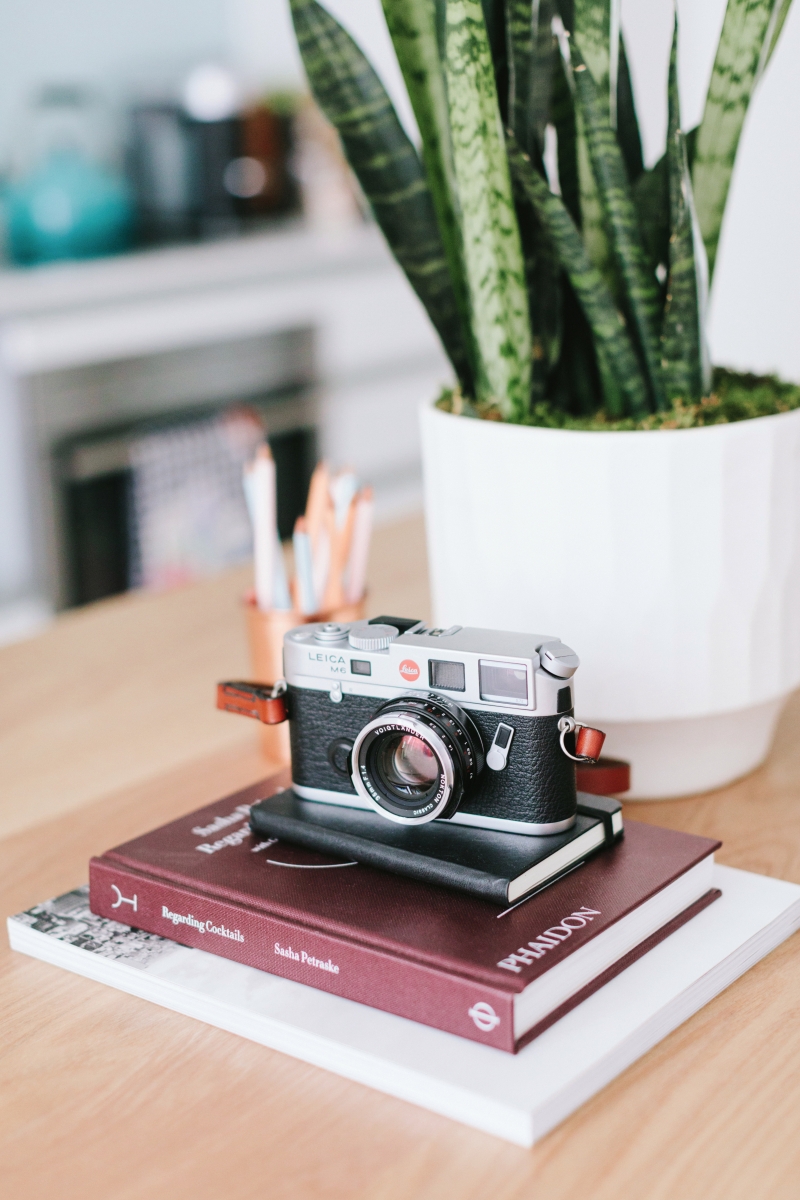 Amat creates small vignettes throughout his home with objects and books that he's currently using or reading. Phaidon's Regarding Cocktails makes a regular appearance on weekends.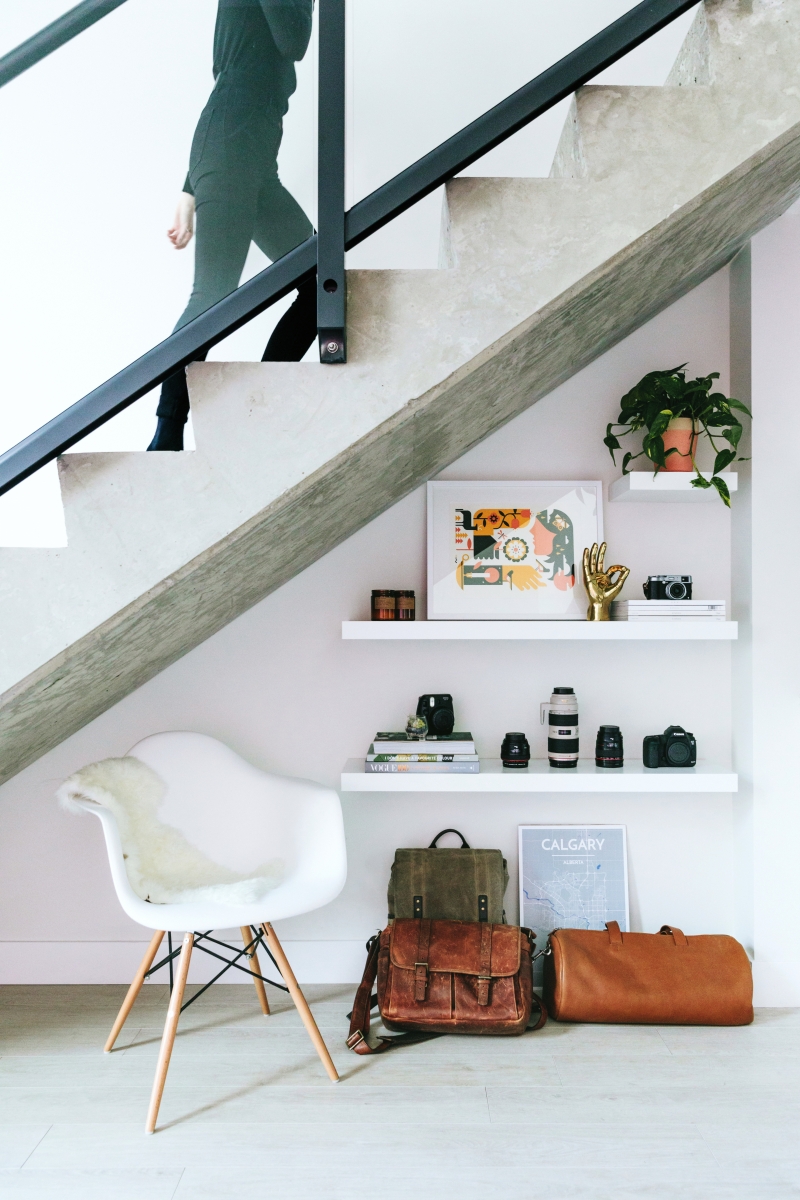 Taking advantage of the unused space underneath the stairwell, Amat created a vignette of some of his favourite things using floating shelves from IKEA. He can quickly grab his photography gear before heading out the door.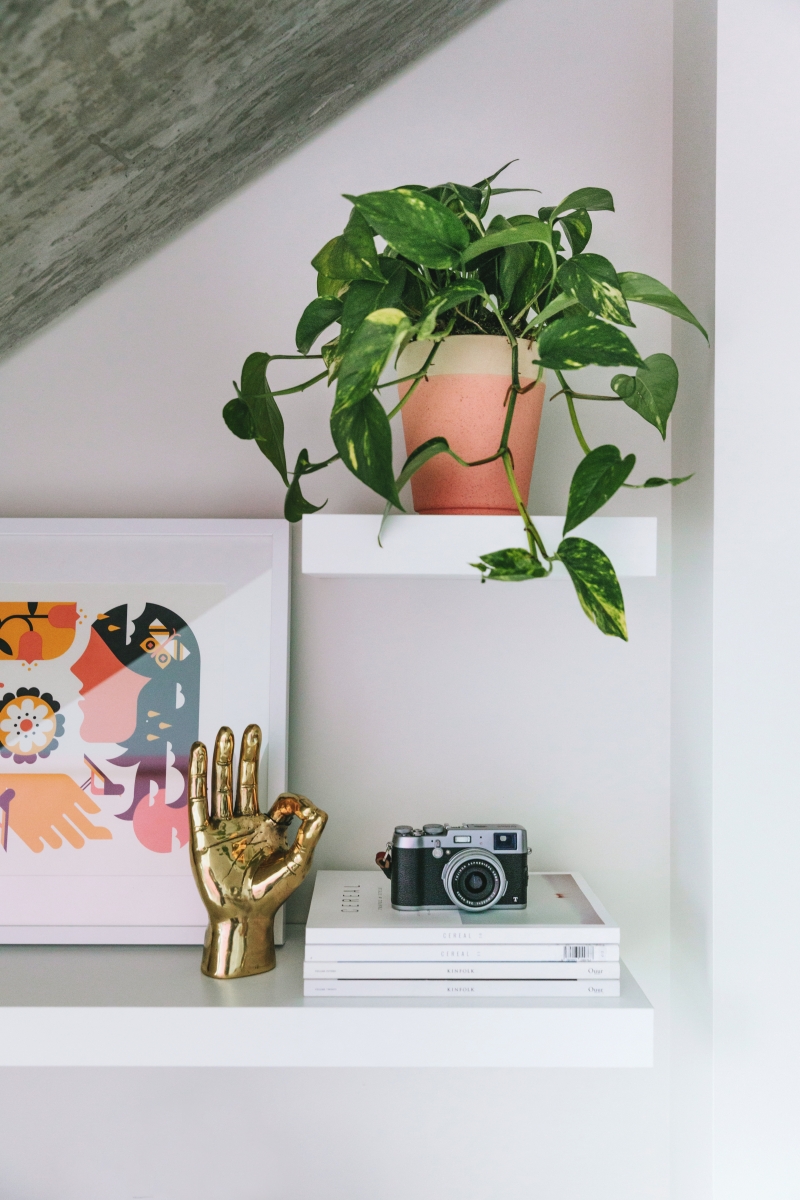 Doublenaut's Revolver print from The UnCommons is tucked among cameras, plants and Amat's collection of Cereal magazines.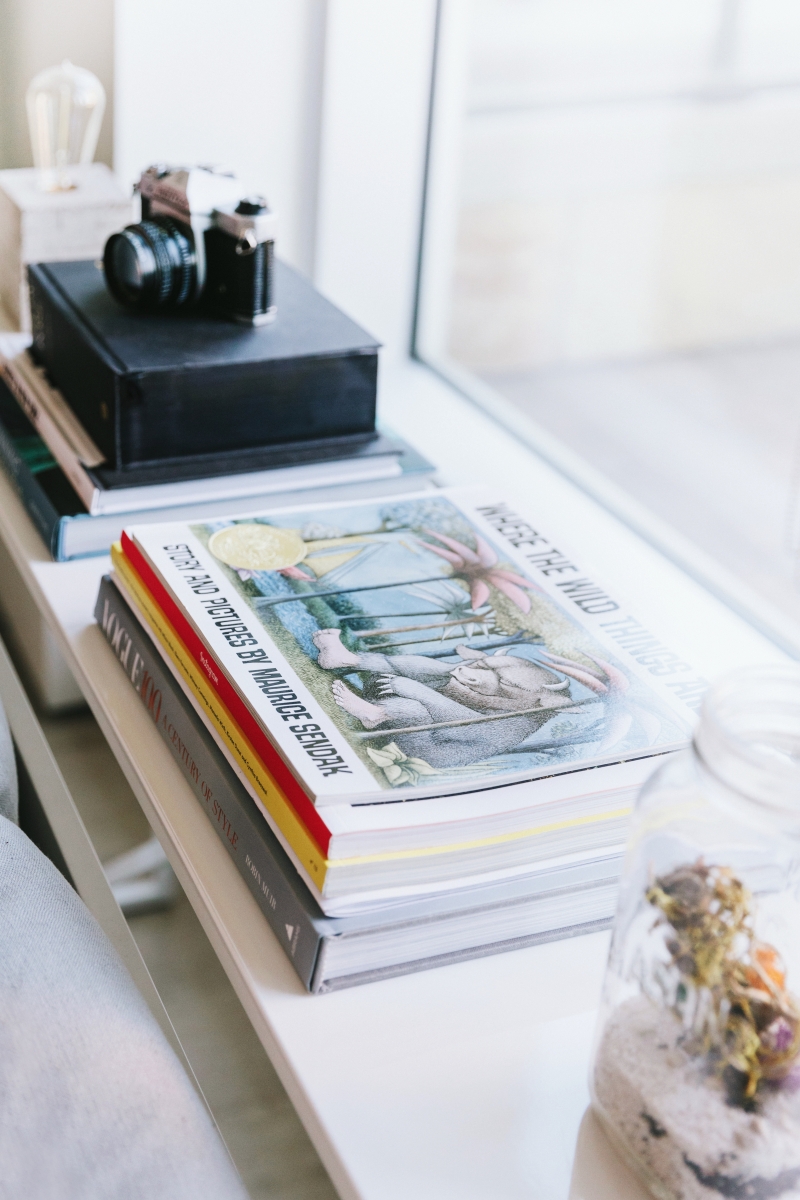 Where the Wild Things Are, a book from Amat's childhood that still inspires him today, is his most treasured item.