If you're looking for a unique shopping experience that shows off art and furnishings in a completely integrated home setting, pop into Inglewood's Dade Loft. Housed in a three-floor lofted space, owners Greg Fraser and Darcy Lundgren opened the doors to their new shop earlier this year after relocating from their previous 9th Avenue S.E. location.
"What we bring to Dade Loft is really interesting, beautiful and well made items from around the world that we love. It's unique stuff that you don't necessarily ever see in Calgary," says Lundgren. "We try to focus on curated product that isn't found anywhere else."
"We deal with over 130 suppliers and that doesn't include our roster of contemporary artists. We curate the showroom in a particular way, but we can also bring in other pieces for clients based on the relationships with our suppliers," says Fraser of the variety that Dade Loft incorporates into the space.
A shop-within-a-shop partnership with fellow Inglewood-ites Fresh Laundry will open soon in the upstairs bathroom, displaying an expanded selection of fragrance, skincare and home-care products.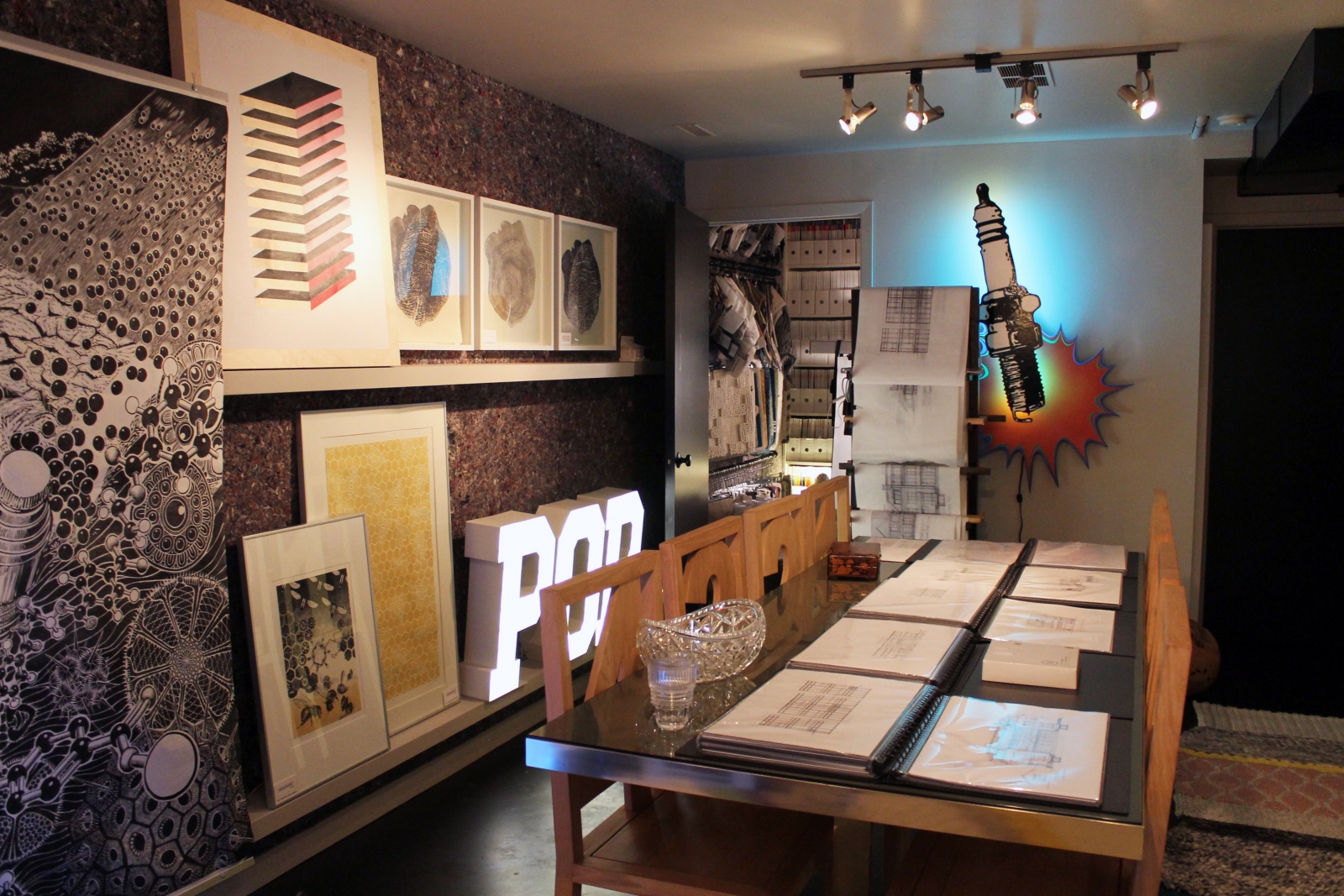 Dade Loft's lower level is home to Darcy Lundgren's residential architecture and design firm. The room features an ever-evolving selection of art, furniture and objects, including work by artist Eveline Kolijn ($100), this vintage brass table (from $4,200) and these Seletti letters (from $575 each) which spell out the word "POP."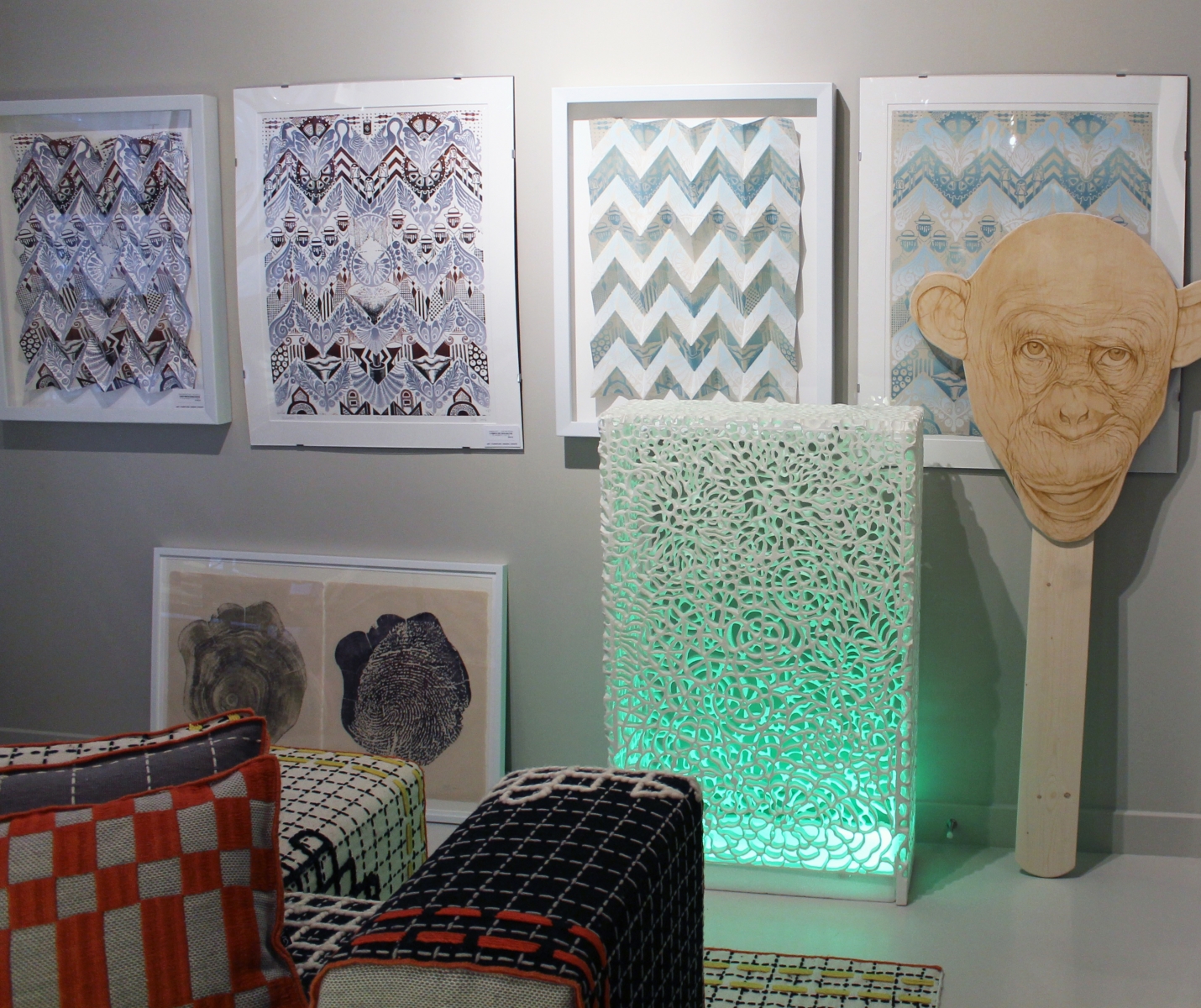 Dade Loft exhibits new artwork and innovative product design on the main floor, including art by Eveline Kolijn (wall and light box, from $100), Barry Lorne's monkey head popsicle ($1,275) and Gan pillows ($443).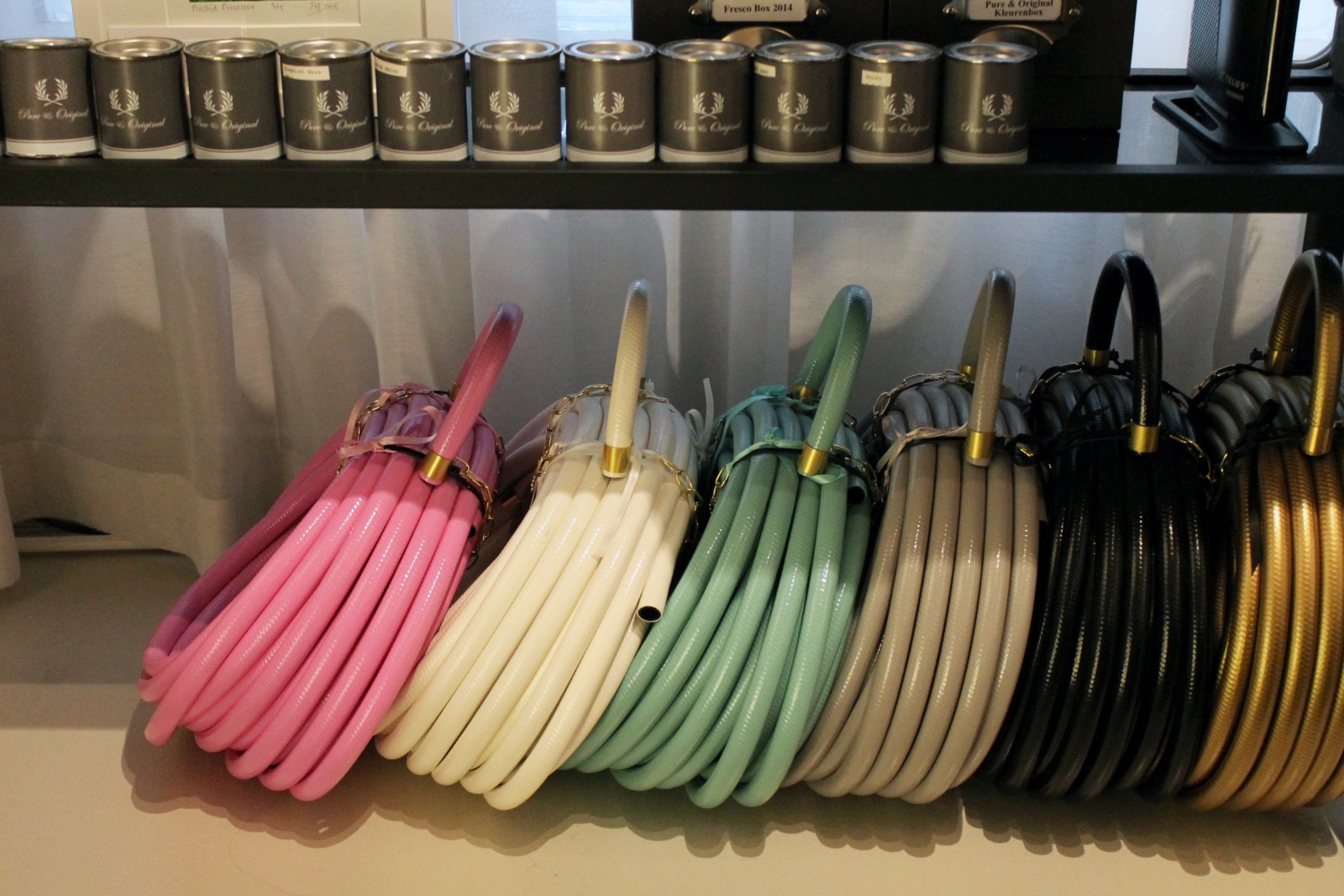 Dade Loft offers products that are unique to Calgary's retail scene, including Pure & Original Paint (from $15) and Garden Glory garden hoses ($149).
Dade Loft's main area is filled with Gan furniture (prices vary), a tactile and sculptural furniture line with a focus on innovative fabrications. Other pieces in the space include Steve Speer photography (from $380), a painting by artist Allison Morgan ($2,200) and a Seletti monkey lamp ($406).
Alongside the eclectic selection of furniture and objects at Dade Loft are hand-picked antiques like a vintage hobby horse ($1,800) and circa 1860 antique sedan chair, which look perfectly at home amongst the Gan collection carpet, seating and pillows (prices vary).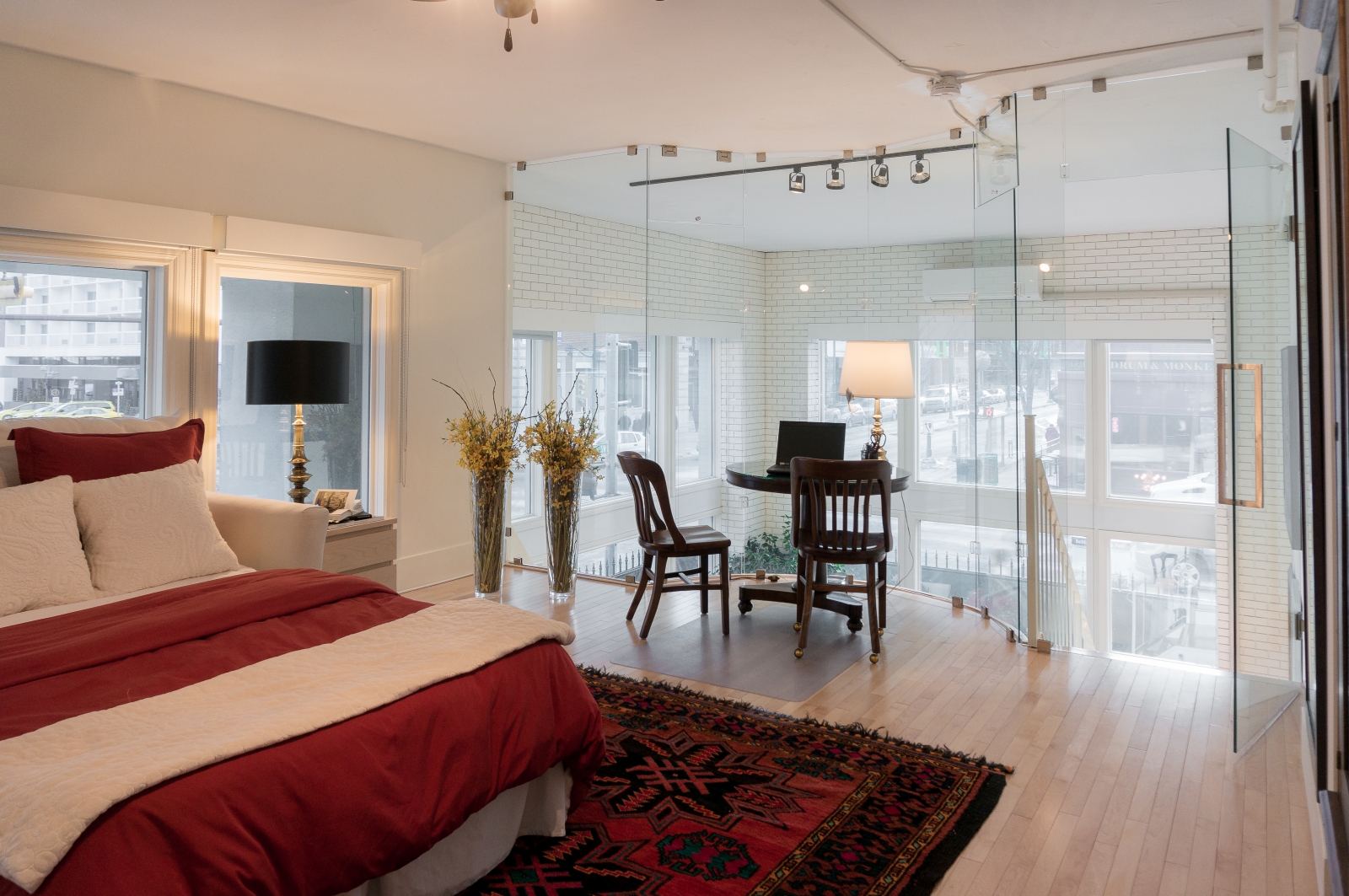 The loft bedroom features black-and-white photographs by Jason Eng ($2,500 each), a Zuzunaga blanket (from $350), Seletti smart travel bags (from $14) and a Jonathan Adler brass and Lucite cocktail table ($1,890).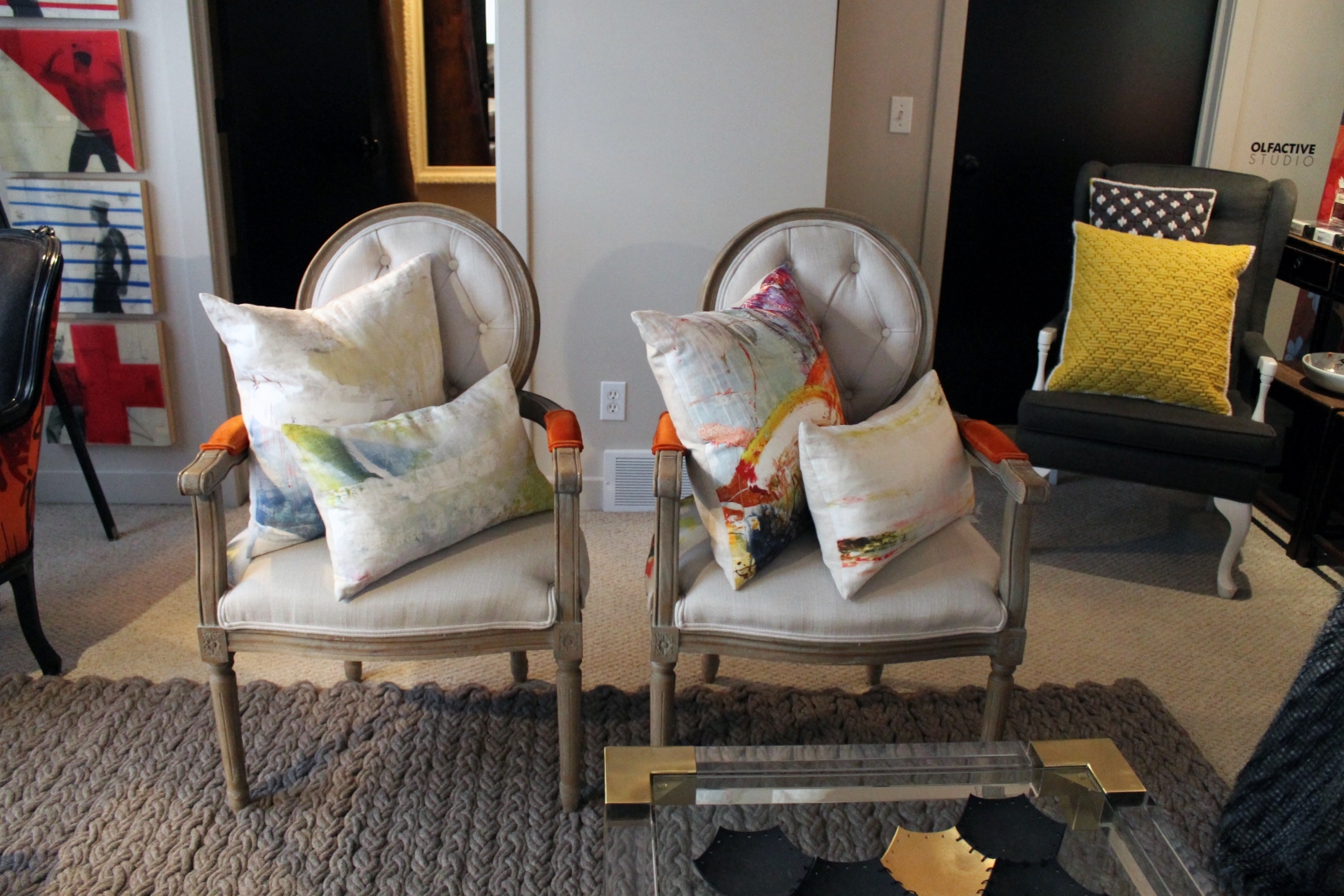 A pair of custom-upholstered, hand-painted chairs ($1,045 each) adorn the bedroom area, adding to the eclectic flair of the space that also includes a Gan rug (from $1,900) and Jessica Zoob cushion (from $138).
Dade Loft is set up like a fully functioning home down to every detail, including the Zuzunaga towels (from $14) in each powder room.
The kitchen area houses plates, glassware and cutlery as well as feature pieces like this Finell crystal and brass orb (from $325).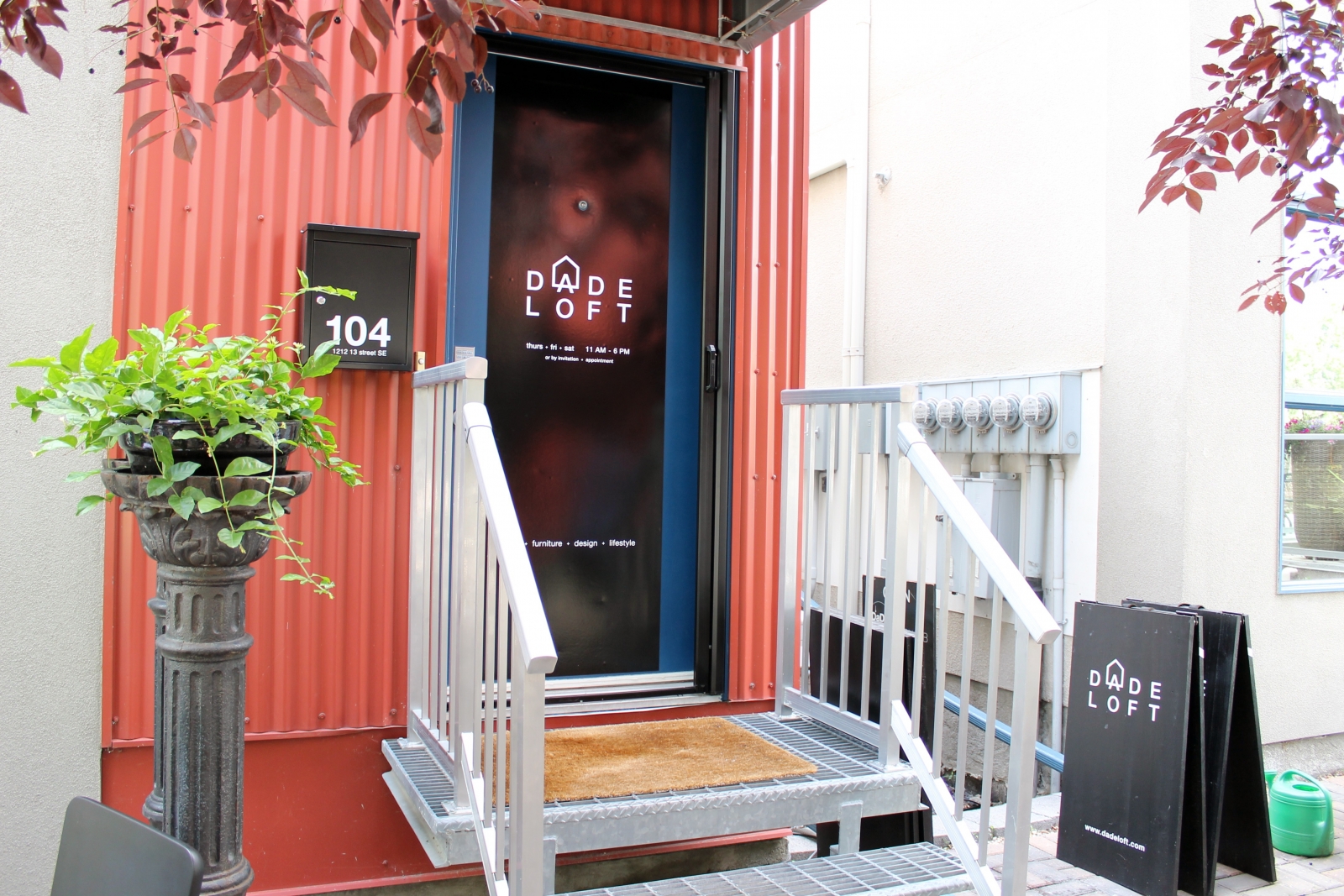 Dade Loft is on 13 St S.E., a few blocks south of its previous location.