Just shy of four years after the opening of the first Johnny's Barber + Shop inside Last Best Brewing and Distilling, the beloved barbershop from the minds of Hedkandi expands into a chic new space. Just a block away from the former Johnny's, this new flagship is a considerable revamp inside the former home of Herringer Kiss Gallery.
Team lead and barber Alanna Kelly (who helped open the original space in October 2015) says the main reason for the move was simply that the old location had reached its limit for clients. Having room for just two chairs and four barbers, its popular glass box inside Last Best was constantly booked and often unable to accommodate walk-ins. Though the new Johnny's has been open for only a week as of publication, Kelly says the new six-chair space will be looking to expand to around eight rotating barbers in order to accommodate more clients. Also in the cards is a liquor license, so that guests who enjoyed a pint during a trim can keep that tradition alive.
While change was inevitable, all involved agree that they didn't want to reinvent the wheel — it was important to keep the things people loved about Johnny's in the first place: a social atmosphere and thoughtful, efficient design.
Architect, interior designer and one of three principals at Fort Architecture, Tara Marshall (who has previously worked on Hedkandi and Butter Beauty Parlour designs) designed the communal-feeling space with founder Jereme Bokitch's passion for mid-century design and vintage furniture in mind, as well as input from Kelly on the logistical needs of the space. Marshall linked with vintage furniture stores — Louche Milieu and Mr. Mansfield Vintage — on Instagram to create the social feel. She says she wanted to replicate all the feeling of a traditional, old-timey barbershop without having to abide by the rigid look normally associated with such a space.
"I think when you think of old school barbershops, a lot of people have that image of the masculine, sort of traditional look. And we didn't go that direction, but more towards [creating] conversation," says Marshall.
According to Kelly, it's working. "A lot of our regulars have been coming in, just wanting to check out the new space. They're pretty impressed with our large windows that look out onto the street, which we did not have before," she says. "And yeah, we have gotten a lot more foot traffic."
Take a look inside Johnny's Barber + Shop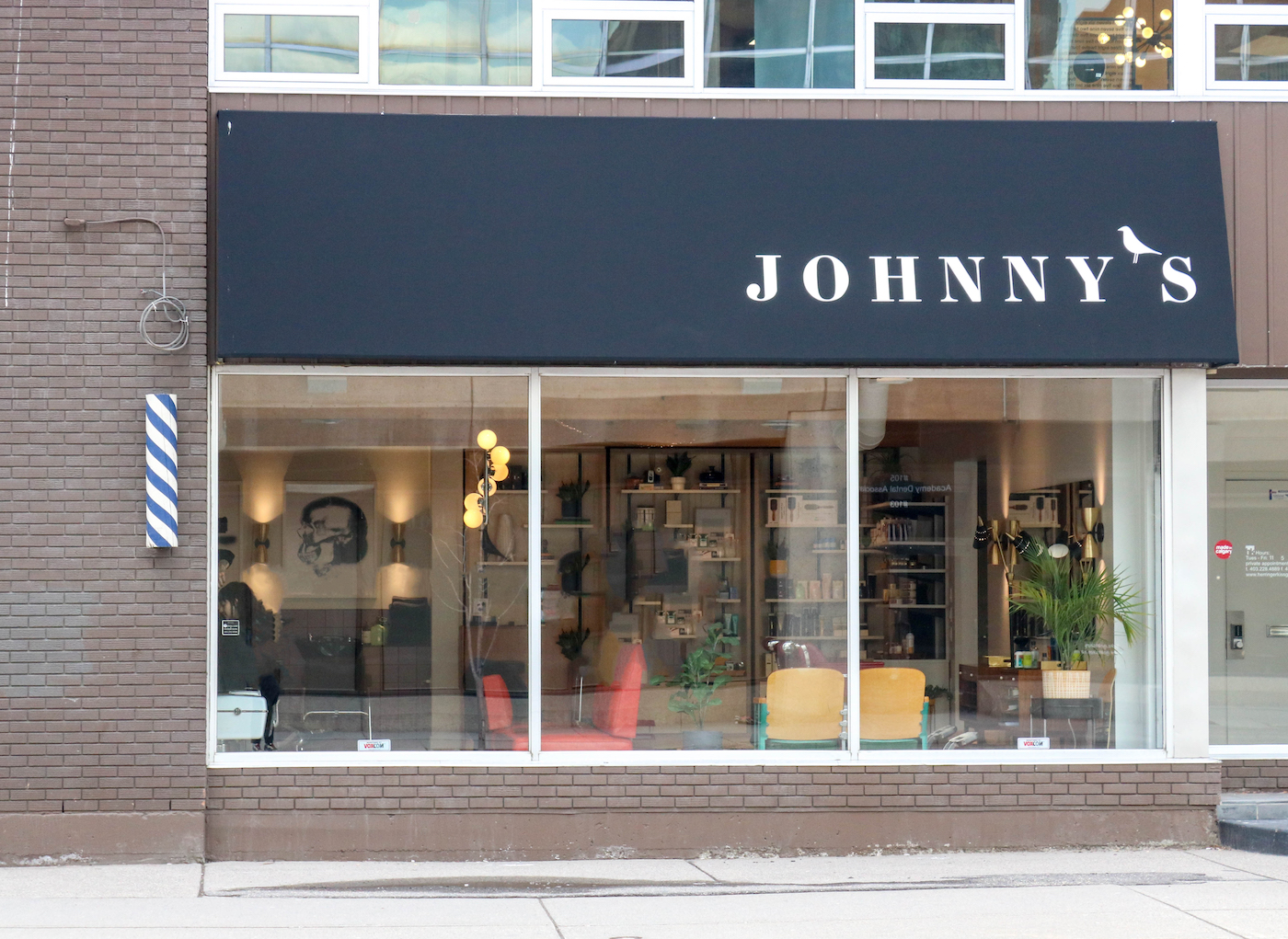 The exterior of Johnny's new flagship space at the former site of Herringer Kiss Gallery on 101, 709 11 Ave. S.W.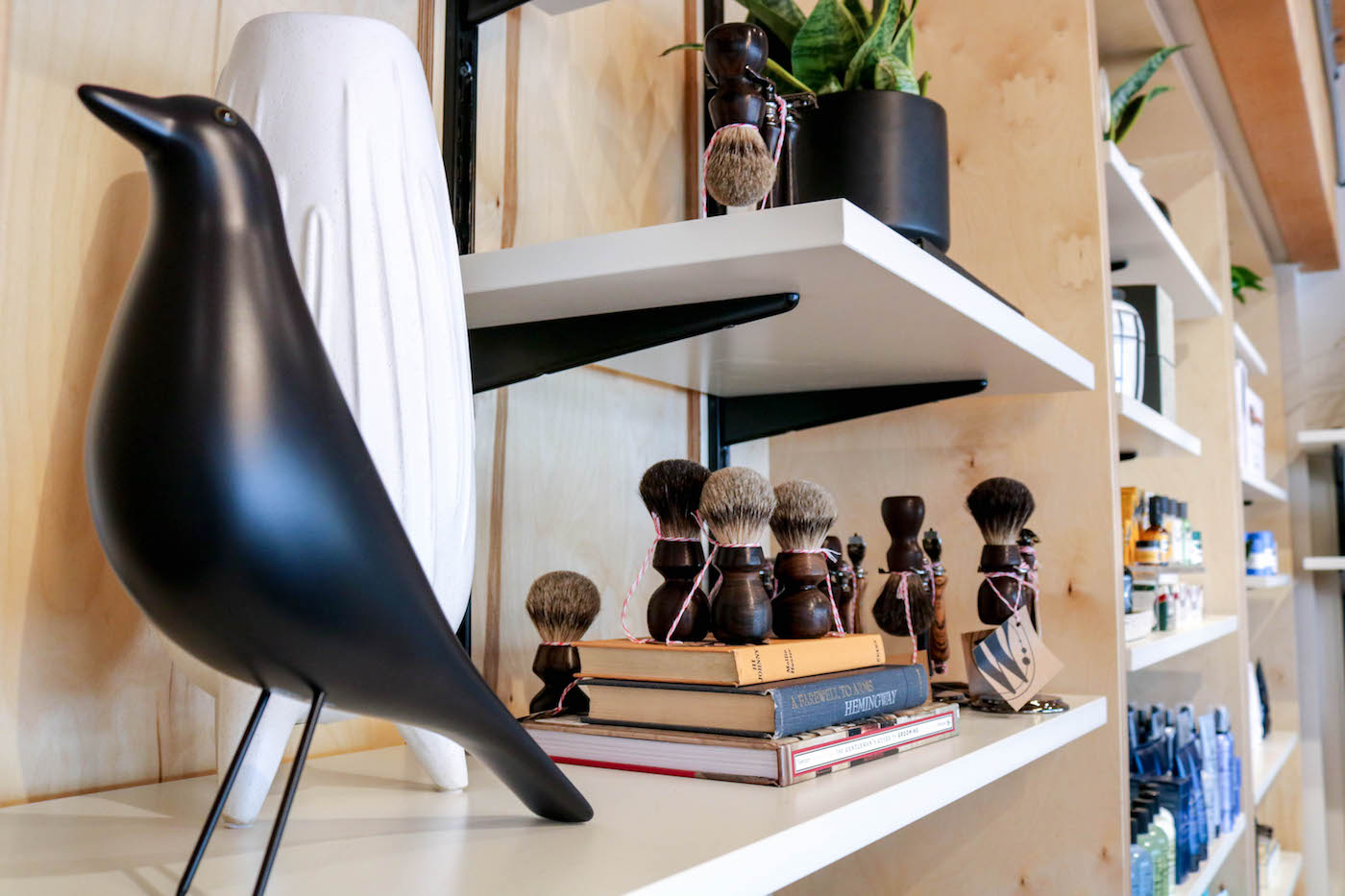 These Eames house birds by Vitra are a nod to the Johnny's logo, where the apostrophe is replaced by a bird. They were sourced from Kit Interior Objects by Fort Architecture.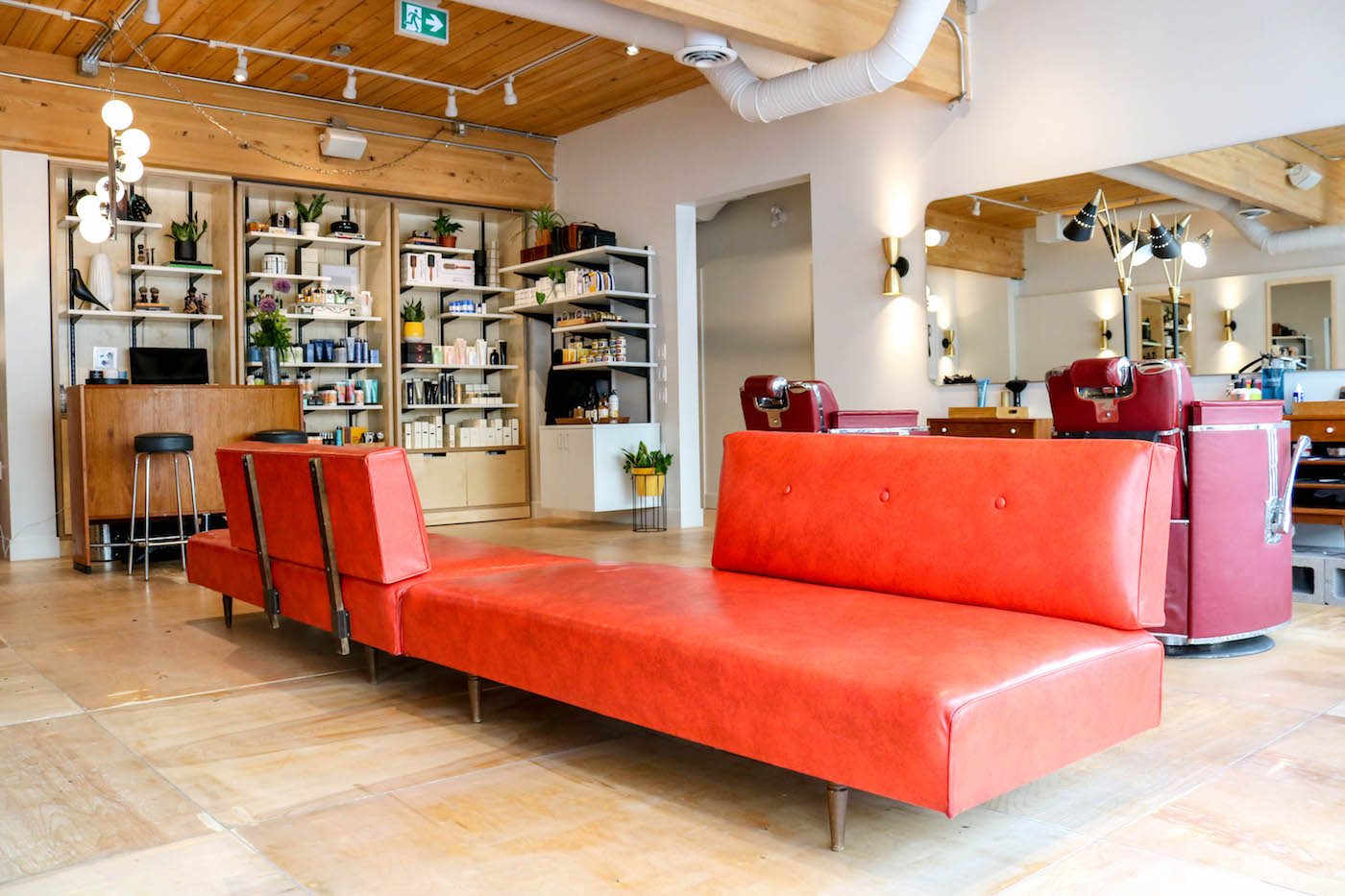 This vintage orange sectional from Mr. Mansfield Vintage sits in the middle of the room, creating a central place to socialize. On its left, you can see a chrome globe lamp and a vintage bar and stools set from Louche Milieu.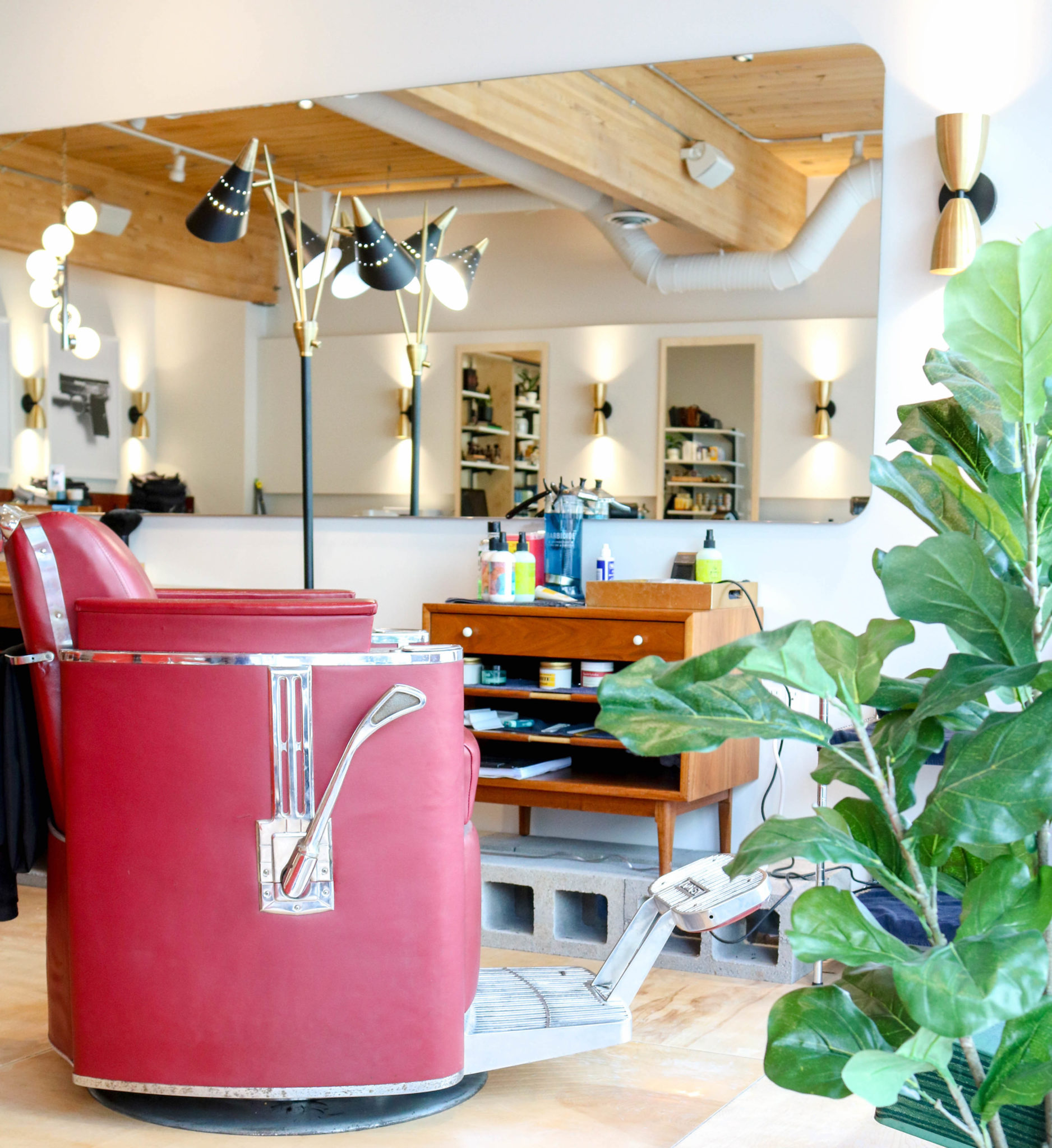 This is the styling area. You can see one of two desks (from Mr. Mansfield Vintage) MacGyver'd to concrete blocks by Fort Architecture.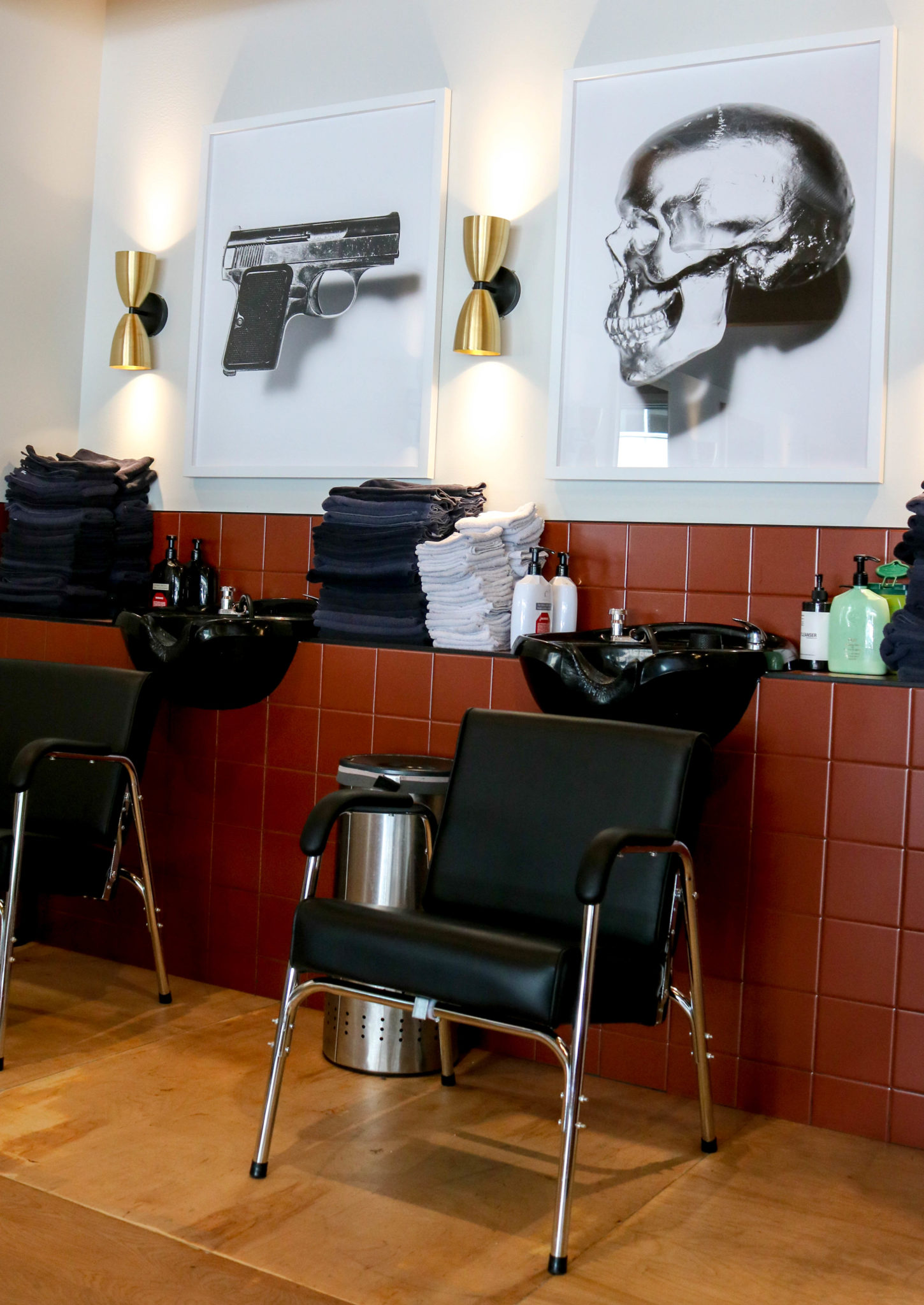 The shampooing area includes new tile installed by Fort Architecture and art photography by Jason Eng.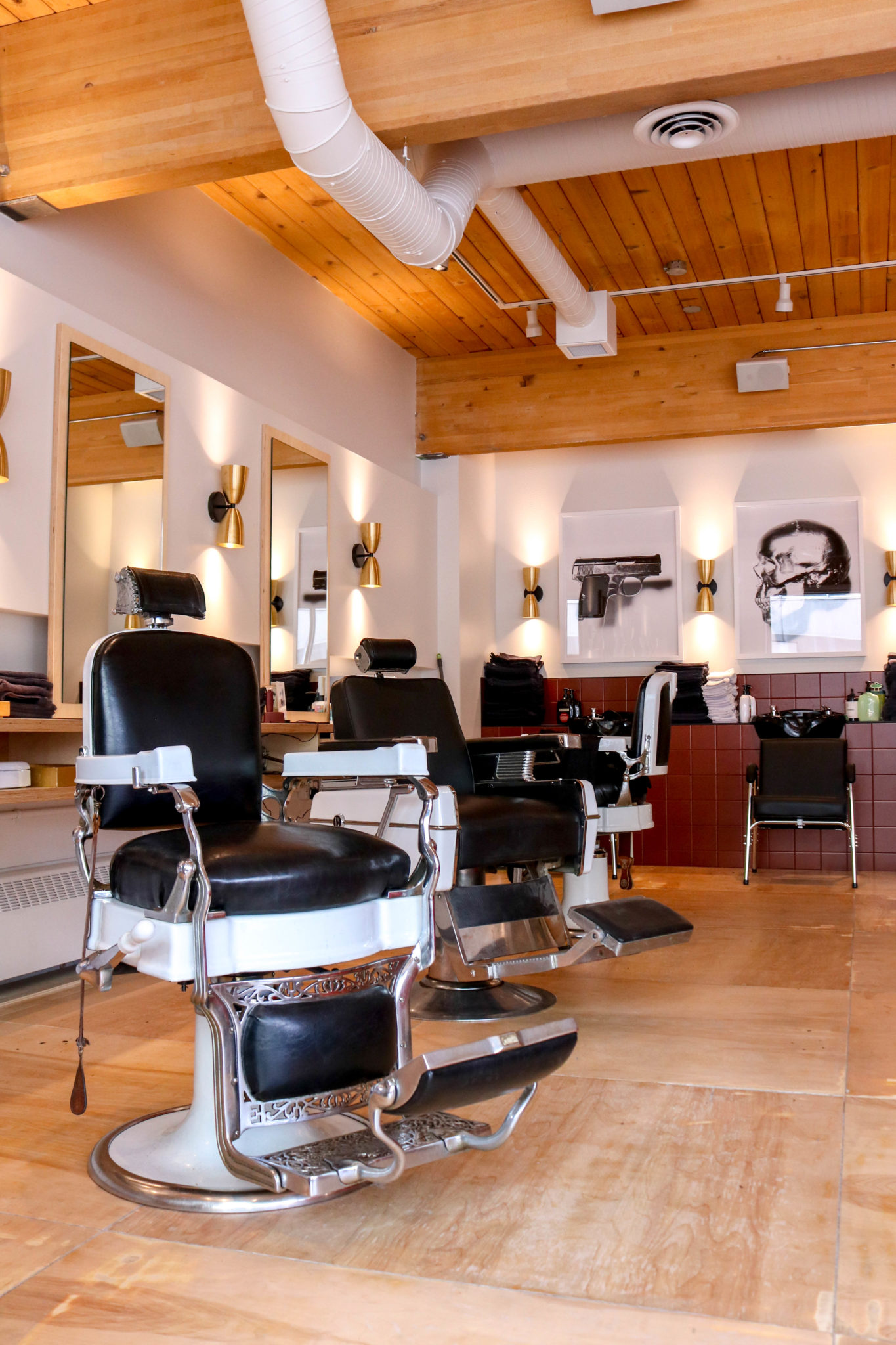 This is where the magic happens. You only see three of them here, but Johnny's has expanded from two chairs to six in the move to this new location.