Stephanie and Richard Edwards hired local designer Elena Del Bucchia to tackle the basement renovation in their Mayfair-neighbourhood mid-century bungalow. Del Bucchia updated the space with the family's love of Canadiana in mind. In addition, she added much-needed storage solutions for the expanding needs of the growing family.
"Our basement had to reflect the mid-century design and decor of the rest of the house, but also needed to be warmer and cozier," says Stephanie. "Before the renovation, the kids used the space but didn't love it. Now they are down there all of the time: skateboarding on the carpet tiles, playing Nerf wars or crafting away on the [antique pine] coffee table where paint spills are allowed."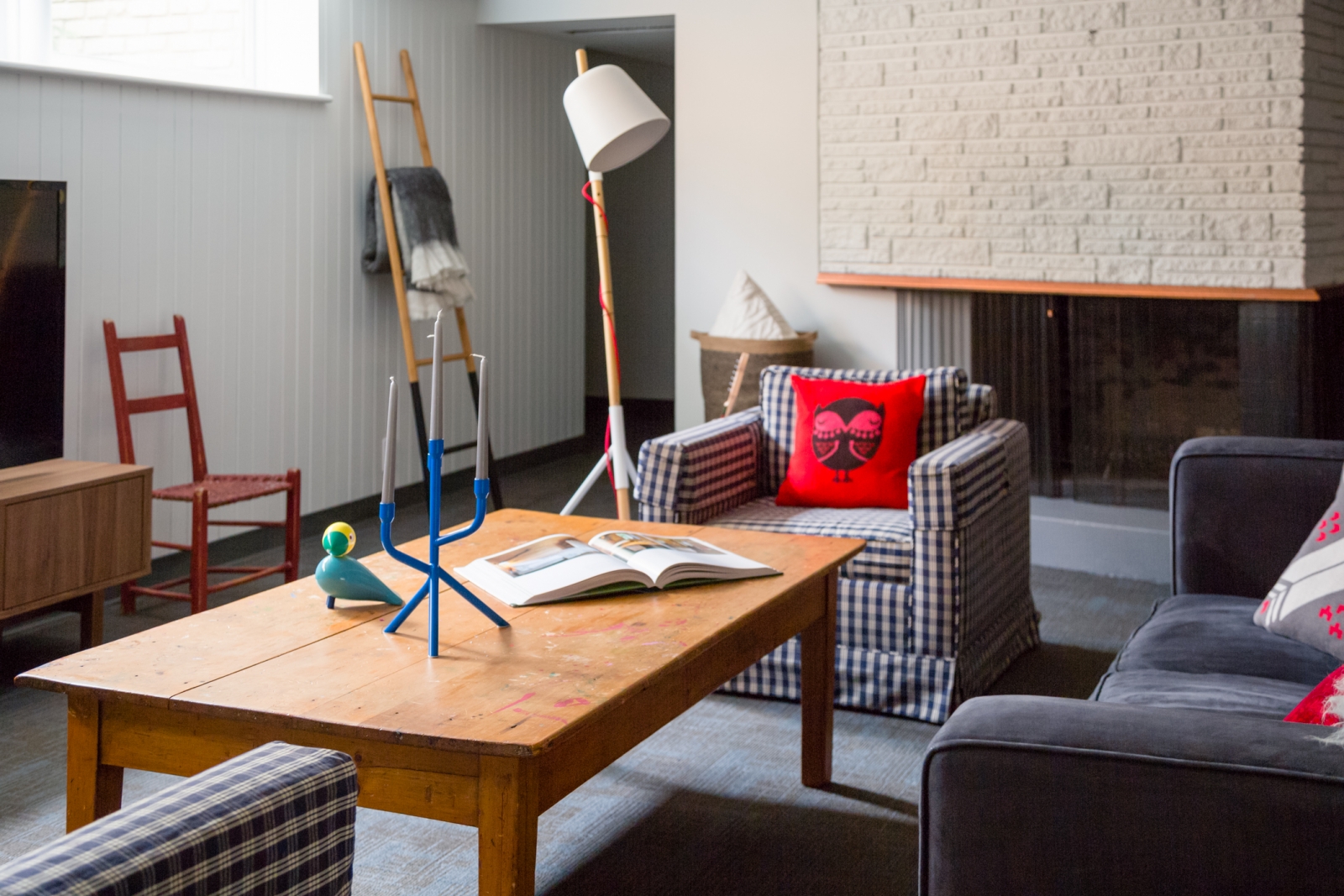 The basement started out in its original 1959 condition, except for a few 1970s updates. Wood panelling covered the walls and the ceiling tiles had yellowed. Their first step was to paint the walls white and replace the vintage industrial-grade carpet with carpet tiles. "Thanks to the advice of our painter, we didn't paint over the ceiling tiles, but installed drywall instead," says Stephanie. "This inconvenient but necessary touch let us keep more of the original mid-century accents without them looking dated."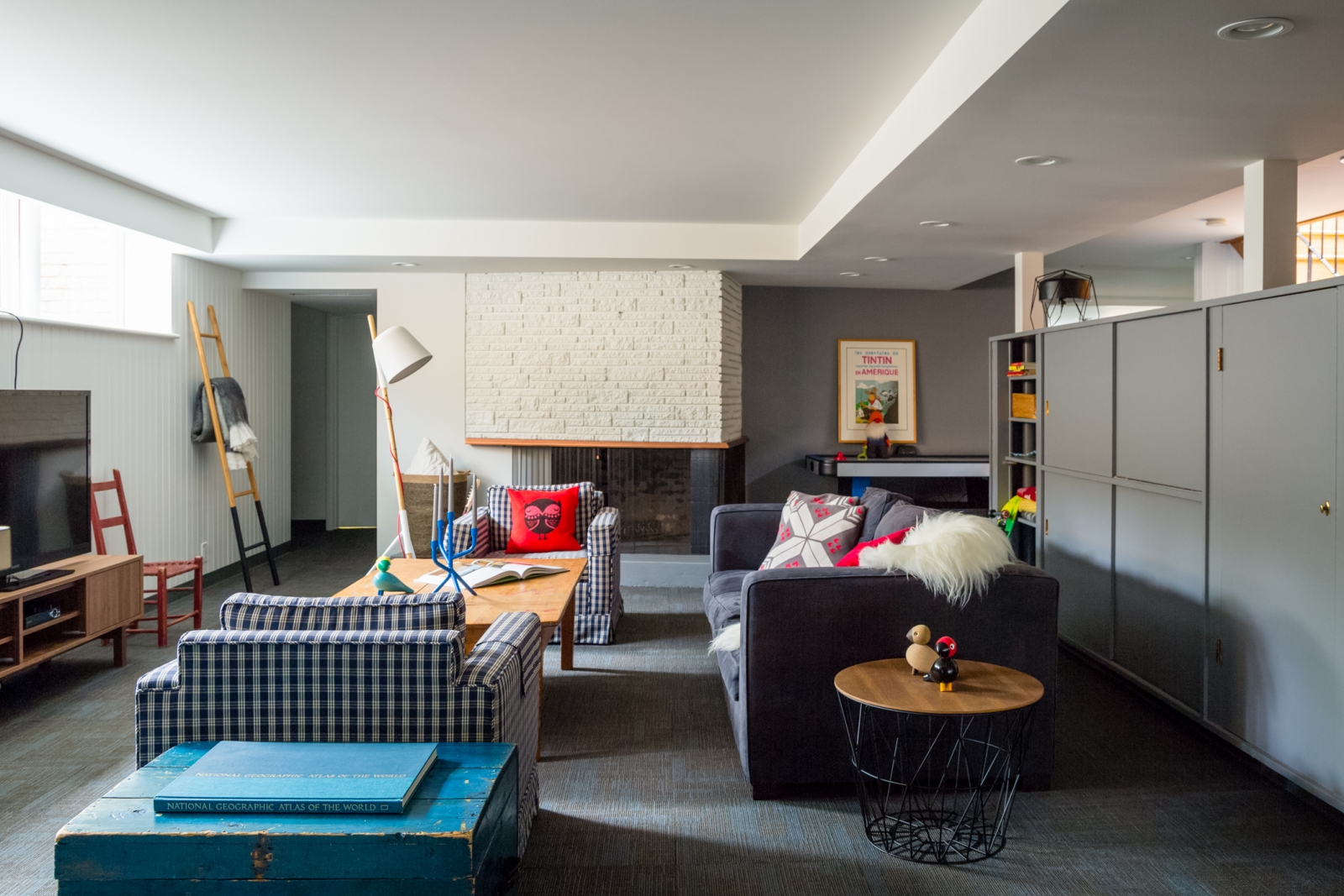 The original owners of the home owned a concrete business which then led to the entire home being built with concrete, including the interior walls. "We wanted to keep the cost down, but also preserve the mid-century integrity of the house. We kept our mid-century solid concrete bar. We even kept the vintage indoor, built-in barbecue which is behind the bar. I guess they used to BBQ in the basement in the 1970s. To its credit, it has a great vent," says Stephanie.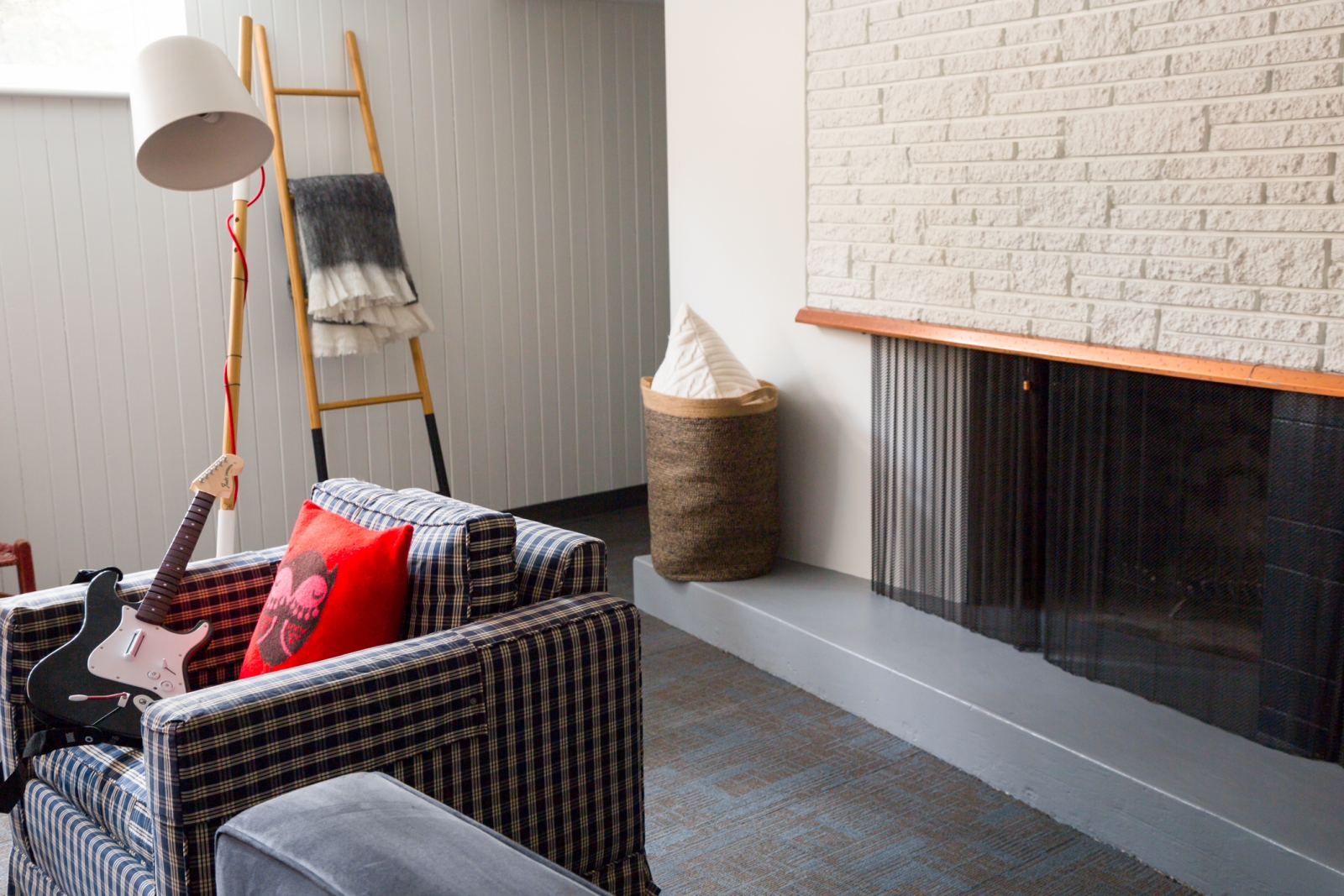 A designer's influence was just what the basement needed. The couple brought on Elena Del Bucchia, of Elena Del Bucchia Design, to tighten the space with furniture, lighting and artwork. "My favourite details in the home include the floor-to-ceiling cedar paneling and the real wood-burning fireplace clad in brick with copper detailing. We fully embraced these elements as part of the final product," says Del Bucchia.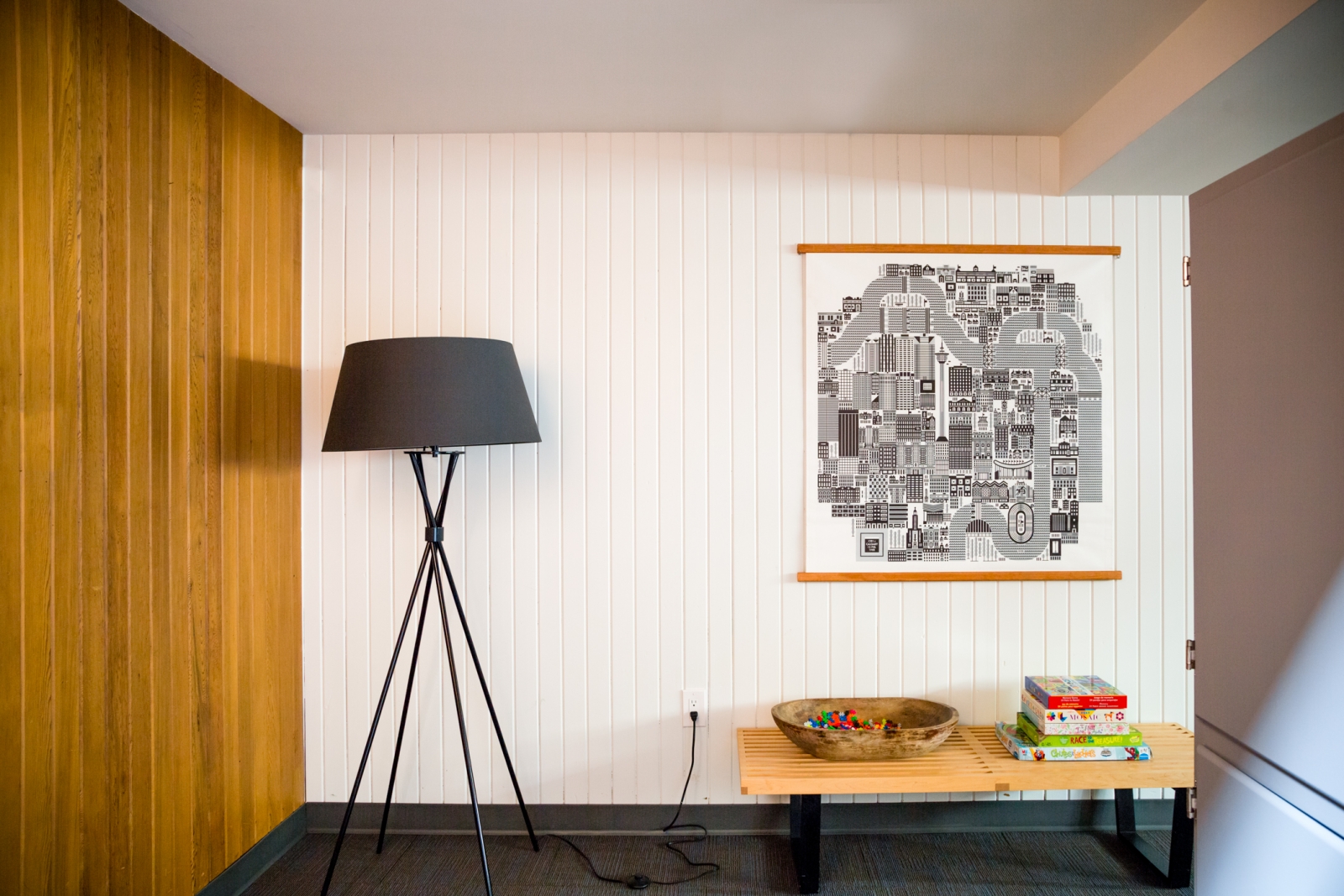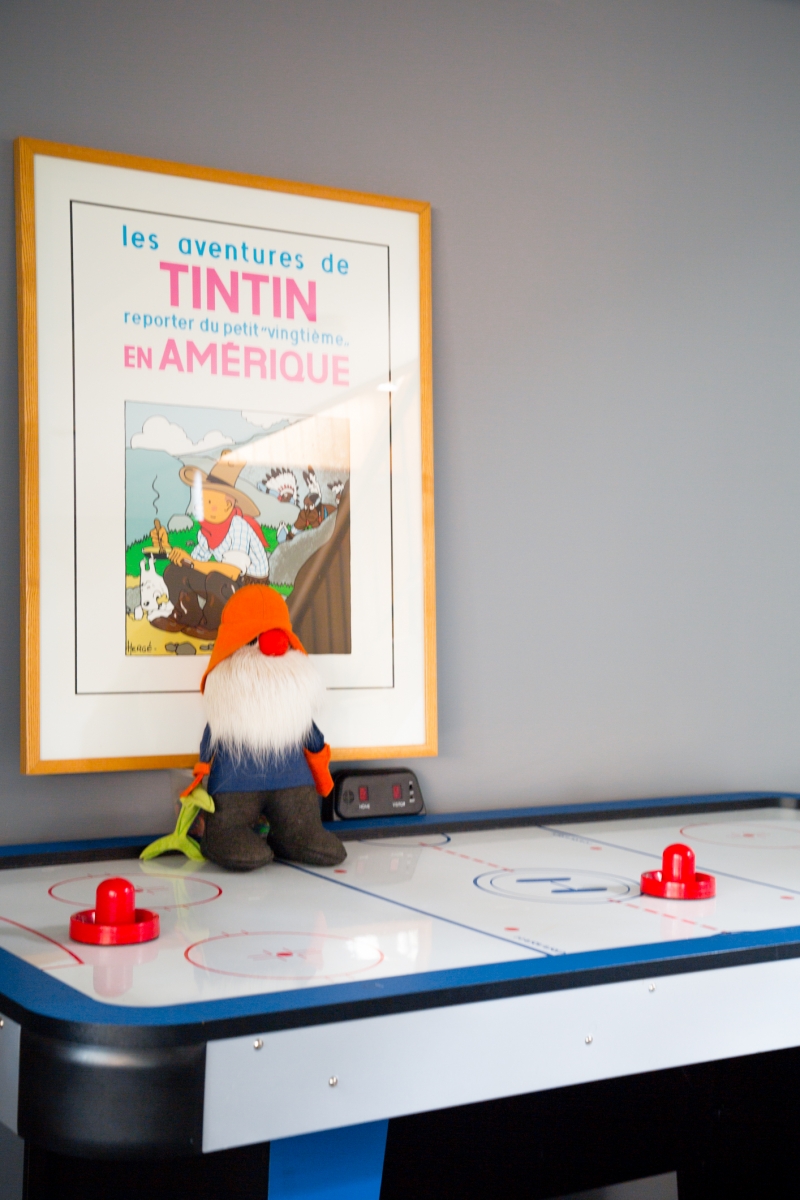 "Stephanie and Richard have great taste. Their vintage "Les Aventures de Tintin" print from Richard's youth adds a whimsical element to the space. I also really like our Kit Interior Objects find, the "Calgary on 13 February 1988" print by Raymond Biesinger," says Del Bucchia.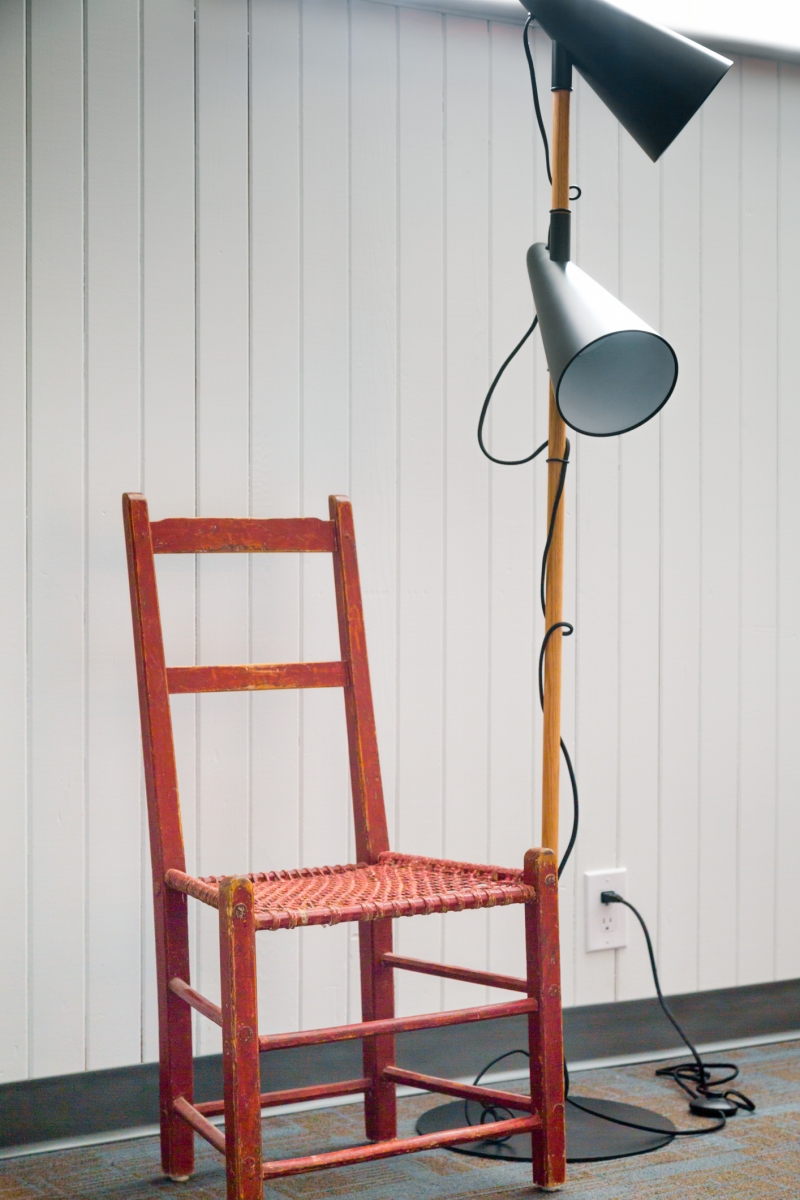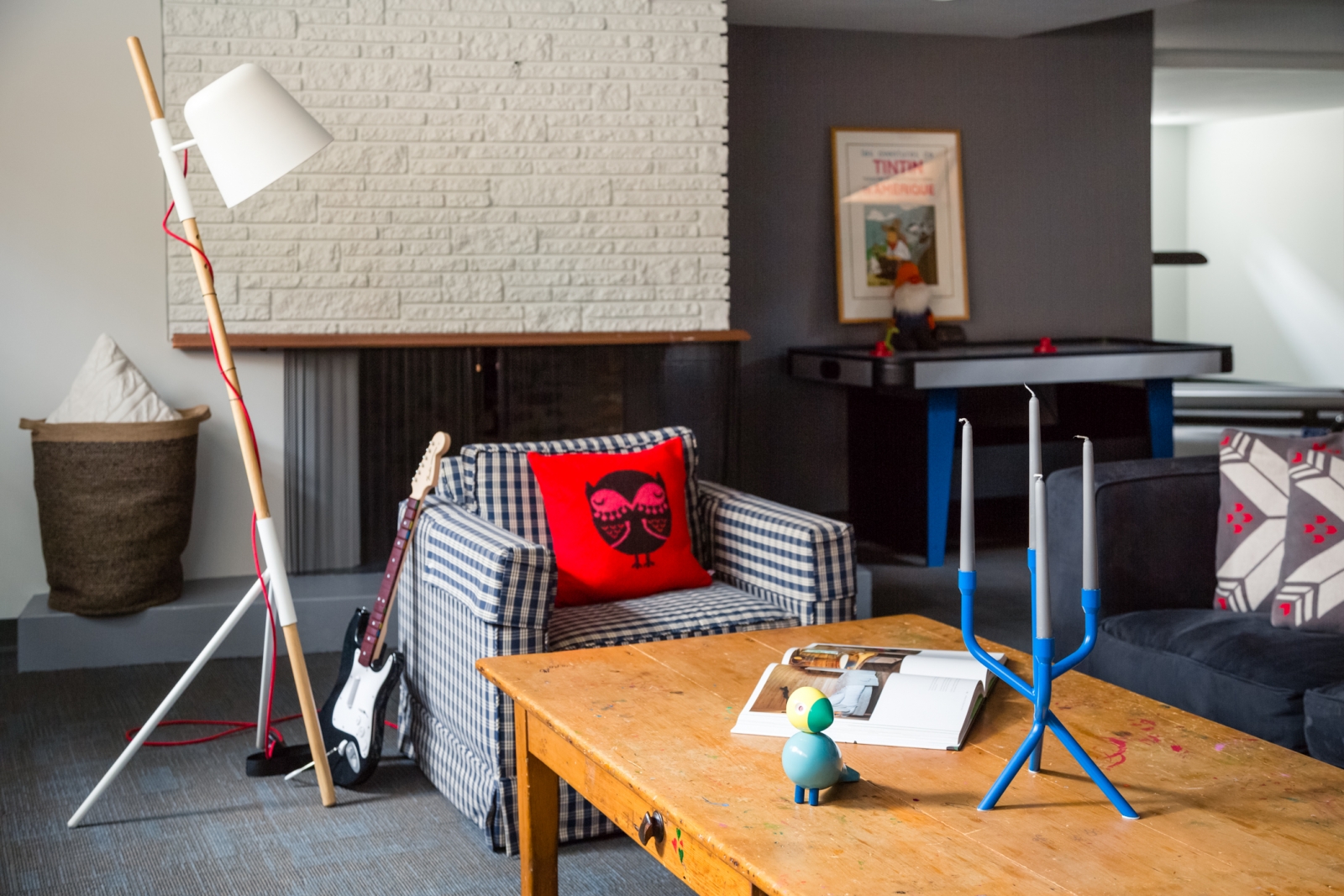 Basement renovations can be tricky because the living space is used very differently than the main level, with fewer windows and more challenging nooks and crannies. "Usually with basements it is always the same challenge: darkness. Luckily, this home has a good amount of windows," says Del Bucchia. "We used lots of white paint with contrasting grey to keep things fresh, airy and bright. We also installed recessed lighting and beautiful floor lamps which were essential in the space."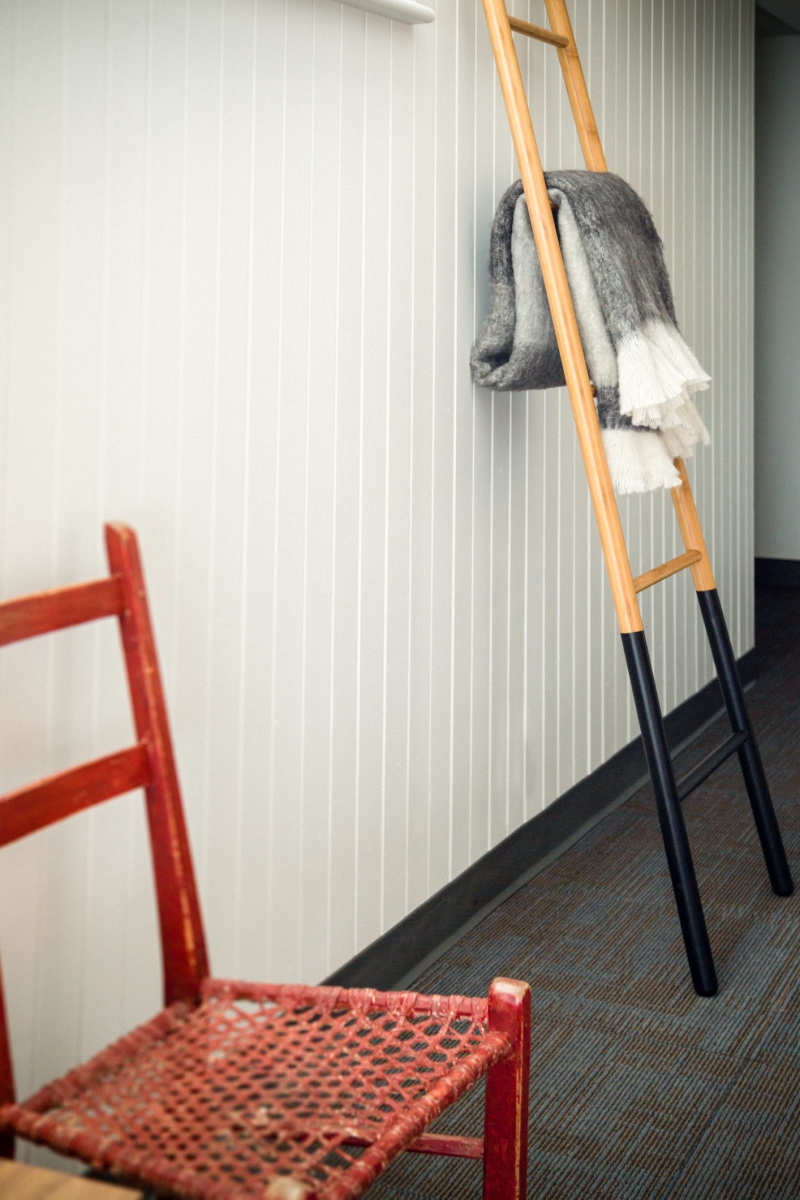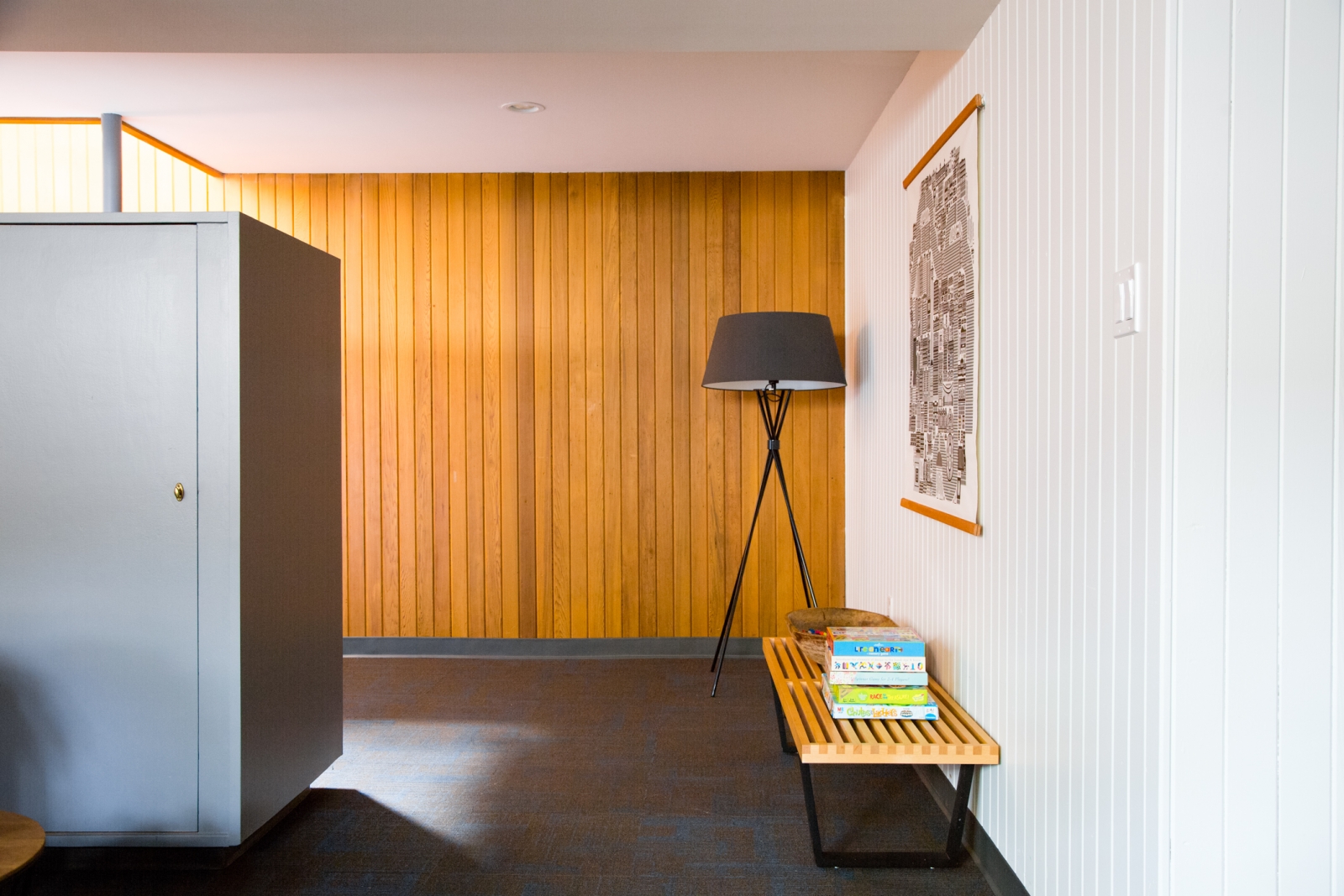 "We left some cedar paneling exposed, which added some much-needed warmth and coziness in the space. The most surprising element was actually suggested by the Edwards: using carpet tile," says Del Bucchia. "The basement flooded a few years back and with small children frequenting the space, they wanted something easy and replaceable. You would never guess they are carpet tiles!"