Calgary is now home to Western Canada's first research and development facility for apparel.
The Apparel Innovation Centre is a partnership between protective apparel manufacturing company Alberta Garment and Olds College. Western Economic Diversification Canada supported the establishment of the non-profit facility with almost $3 million in funding in 2014. The facility will offer students from Olds College a first hand look at the apparel manufacturing process, while making Calgary a go-to spot for entrepreneurs and manufacturers looking to develop or test apparel products (particularly relating to fields like oil and gas, mining and construction).
Most notably, the centre is home to a hot fluid and steam testing chamber, which tests the effectiveness of protective clothing against hot liquids and steam. This is one of the only testing chambers of its kind in the world. There is also a thermal comfort chamber, which houses a Newton thermal manikin system that can determine how affective a piece of apparel is at keeping a human warm or cold in different conditions.
There are also dozens of sewing machines and advanced assembly machines such as a pocket setting machine, a bonding press, an edge binding machine and more. Here's a look at some of the machinery inside the AIC.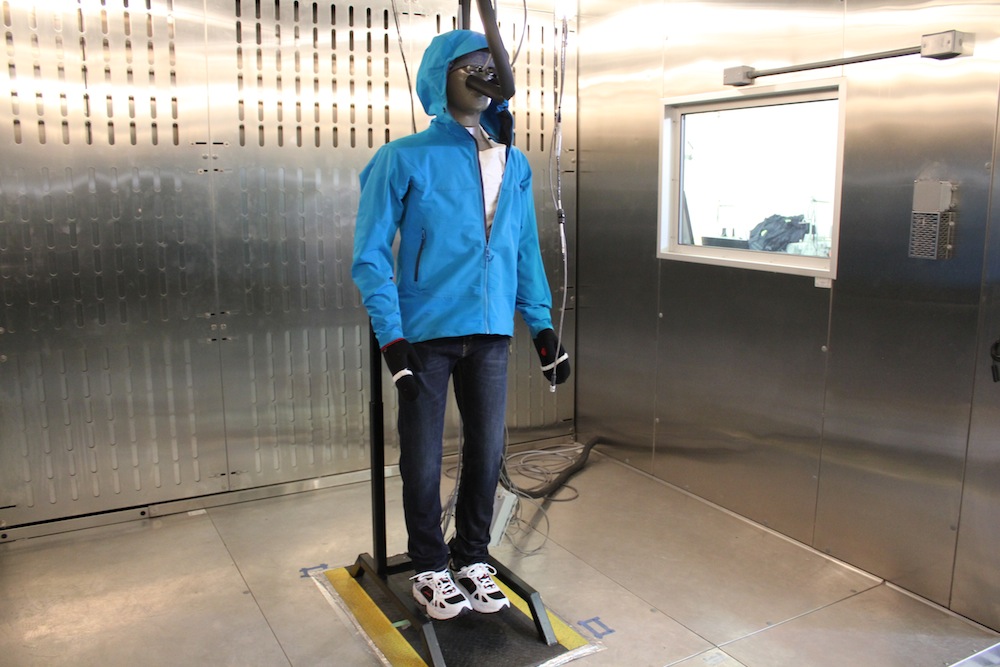 In this thermal comfort chamber, a Newton thermal mannequin system is dressed in clothing to determine how the apparel would perform under different circumstances. The mannequin simulates the body temperature of a human, while the chamber's temperature dips as low as -20 degrees Celcius or as high as 50 degrees Celcius. There are 26 different zones on the mannequin that can indicate if a particular part of the body is too hot or cold.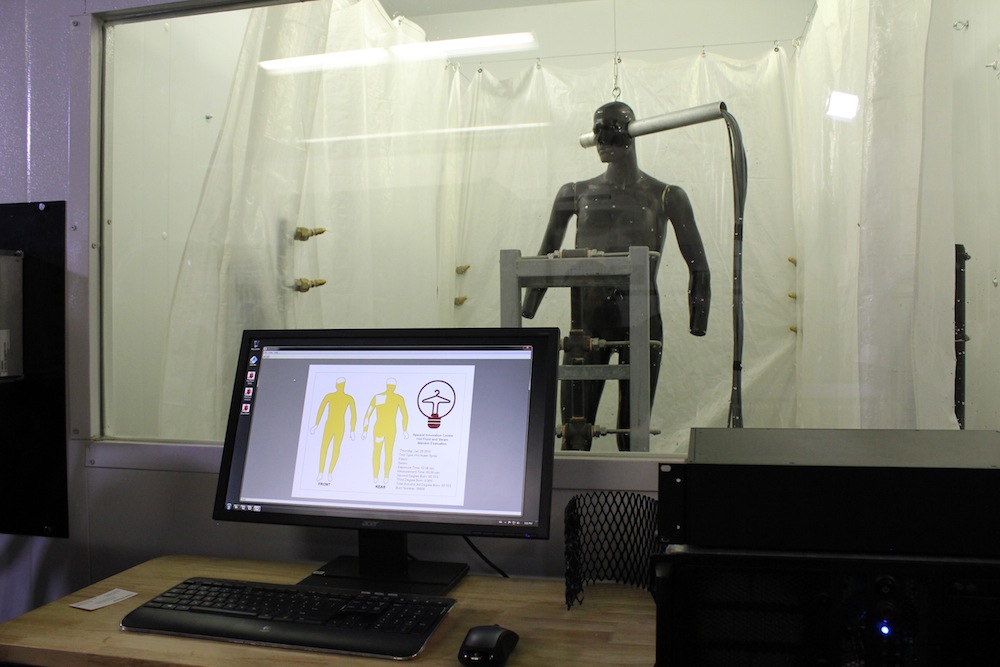 This is one of the world's only hot fluid and steam testing chambers. A garment is placed on the mannequin and sprayed with water, steam or drilling fluids. The mannequin has 110 sensors to determine if a human would suffer second or third degree burns. In this example, the mannequin was sprayed with water that was approximately 70 degrees Celcius. If the mannequin had been a human, they would've suffered second degree burns on 82% of their body.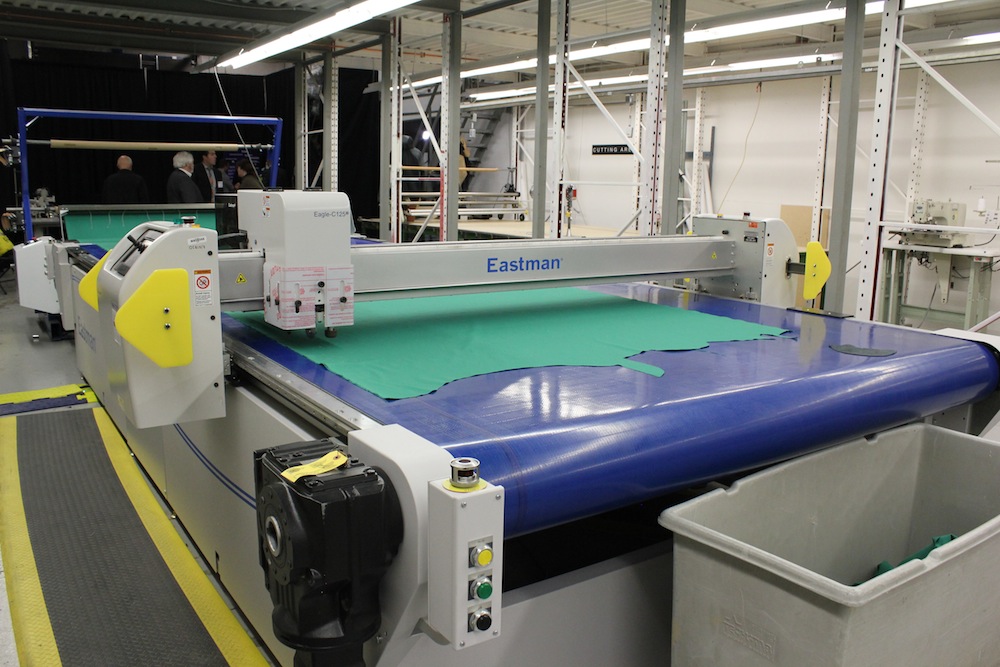 This automatic cutter takes digital patterns and cut them with a rotary cutter before conveying it to the end of the machine to be stacked or taken away.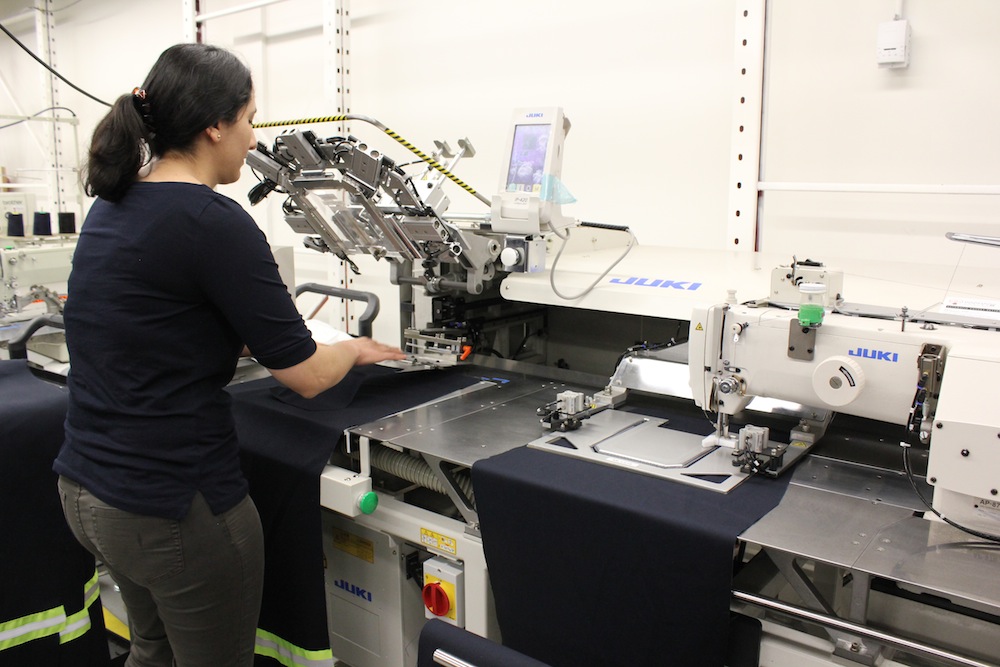 This automatic pocket setter attaches pockets onto fabric in a matter of seconds.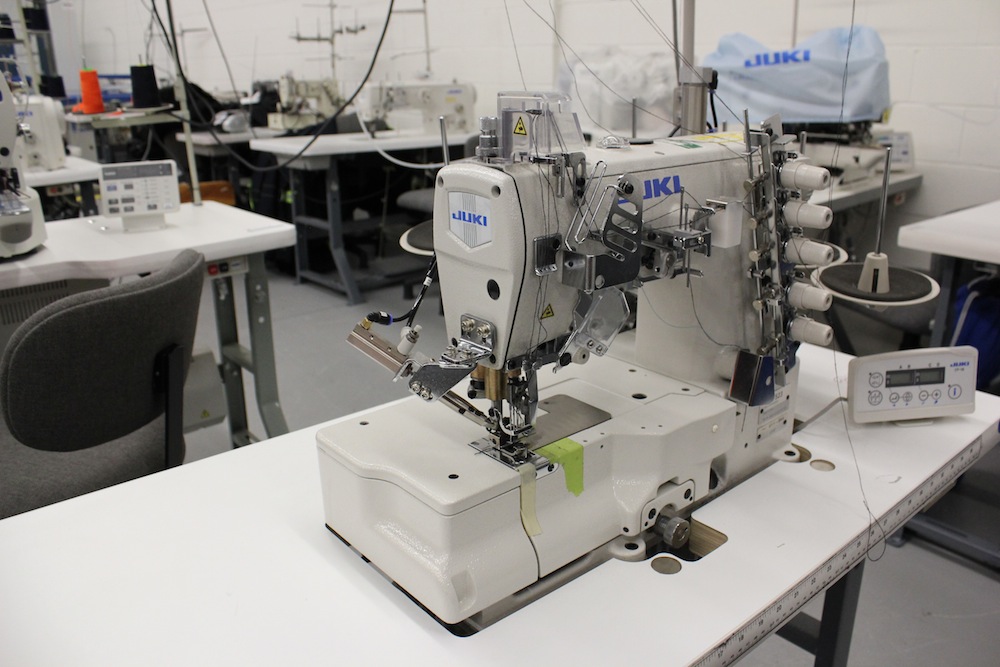 There are between 40 and 50 sewing machines in the AIC, which can work on a number of materials including woven fabrics, knits, leather and more.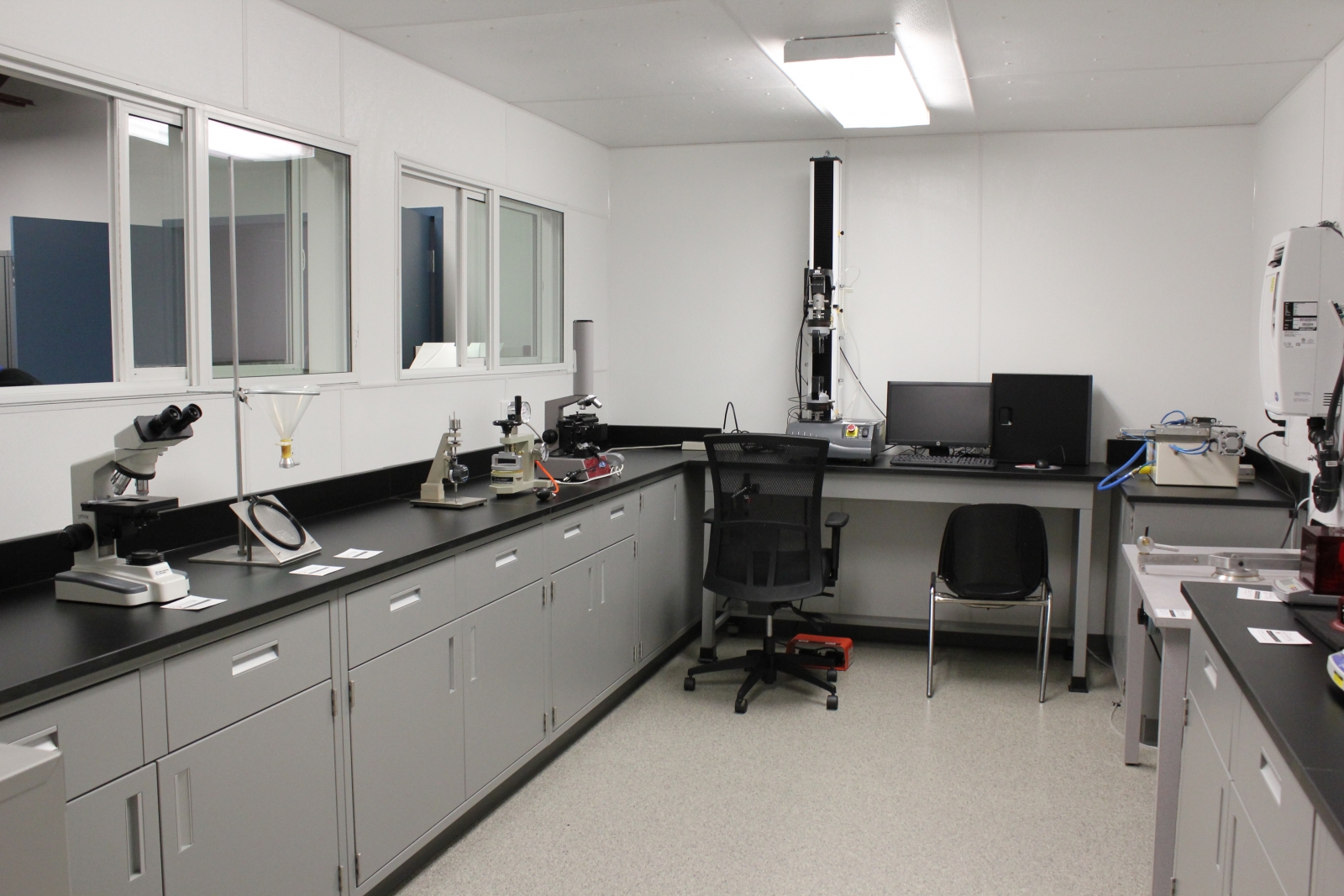 The AIC also has a conditioning room where they can do material testing before a material is added to or made into a garment. A material's tear strength and its water vapour and air permeability are just some of the things they can test for.