When Victor Diep moved into his 910-square-foot modern, contemporary condo in the Guardian Tower in 2016 he was excited to work with a blank slate. While the fixtures and colour palettes were standard to the building, Diep created a space that is anything but cookie cutter. Diep is a full-time accountant and spends his free time learning as much as he can about interior decorating and design. This self-proclaimed Homesense shopping expert documents his interior design adventures on Instagram @vdiep.
His design philosophy
"My design philosophy is all about not being afraid to try mixing decor styles. Your home is like a canvas and it should be an extension of who you are. You should be able to be happy to mix it up and make it a true expression of yourself. My space is definitely a mix of mid-century modern, modern and bohemian. I've mixed in both farmhouse and industrial into my kitchen and dining areas. I embrace the eclectic feeling of all of these styles."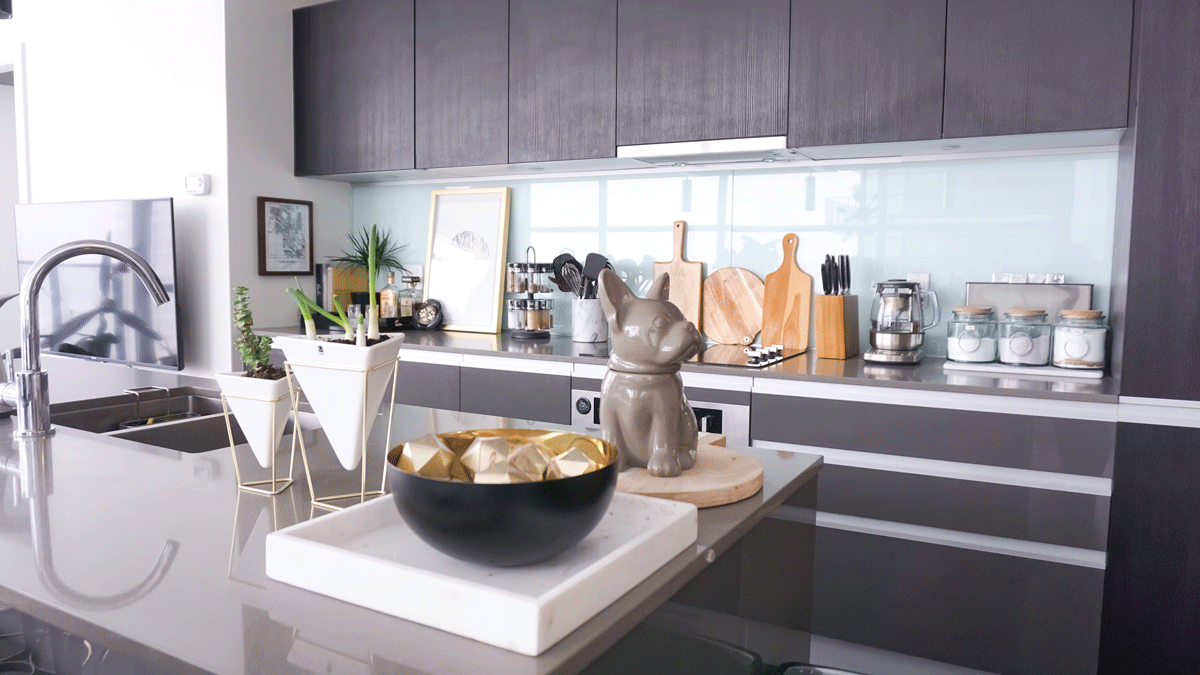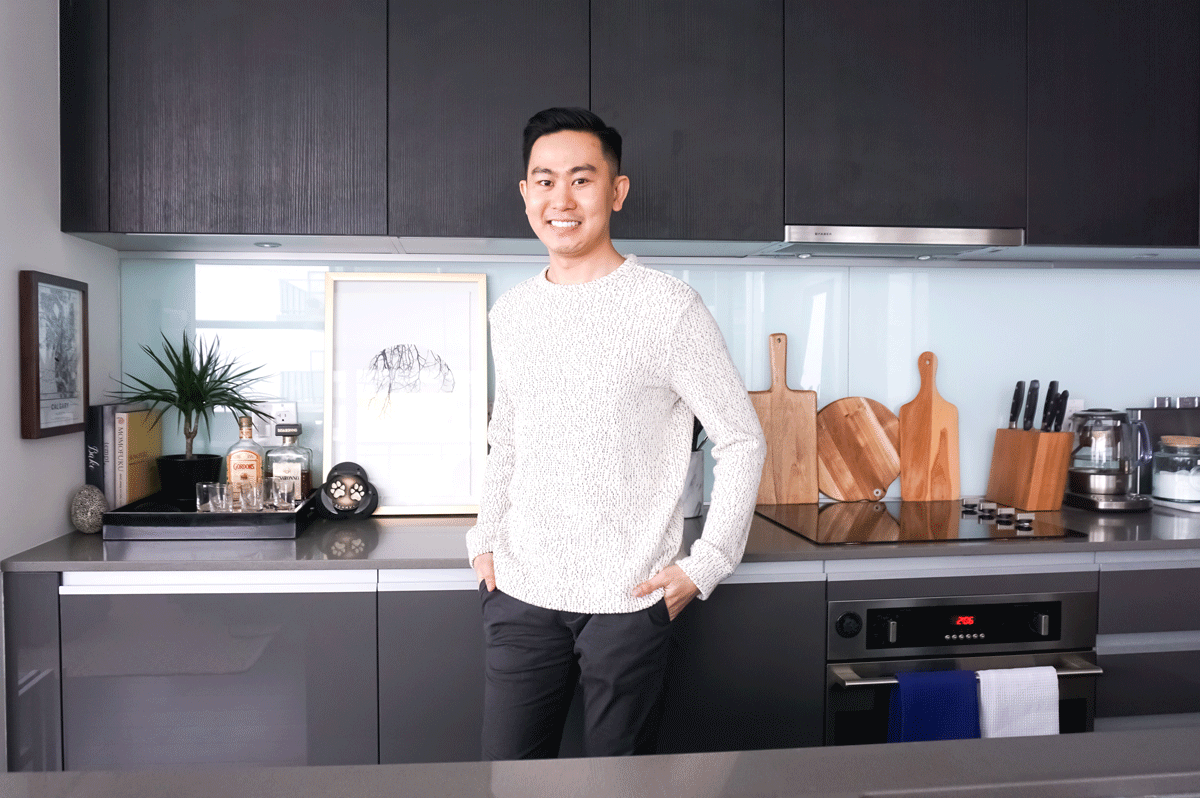 His favourite room
"I would definitely say the living room area is my go-to room for weeknights. It is my favourite place to wind down, binge-watch Netflix and catch up on social media. On weekends when I entertain, the kitchen is definitely where everyone hangs out but the open floor plan allows the whole space to be fully utilized."
His favourite decor finds
"This leather chair in my living room was found at floor model sale at a really-really deep discount. I had my eye on it – it is so beautiful with really buttery leather – and decided that ultimately I couldn't afford it. Nine months of watching it, it finally went on sale!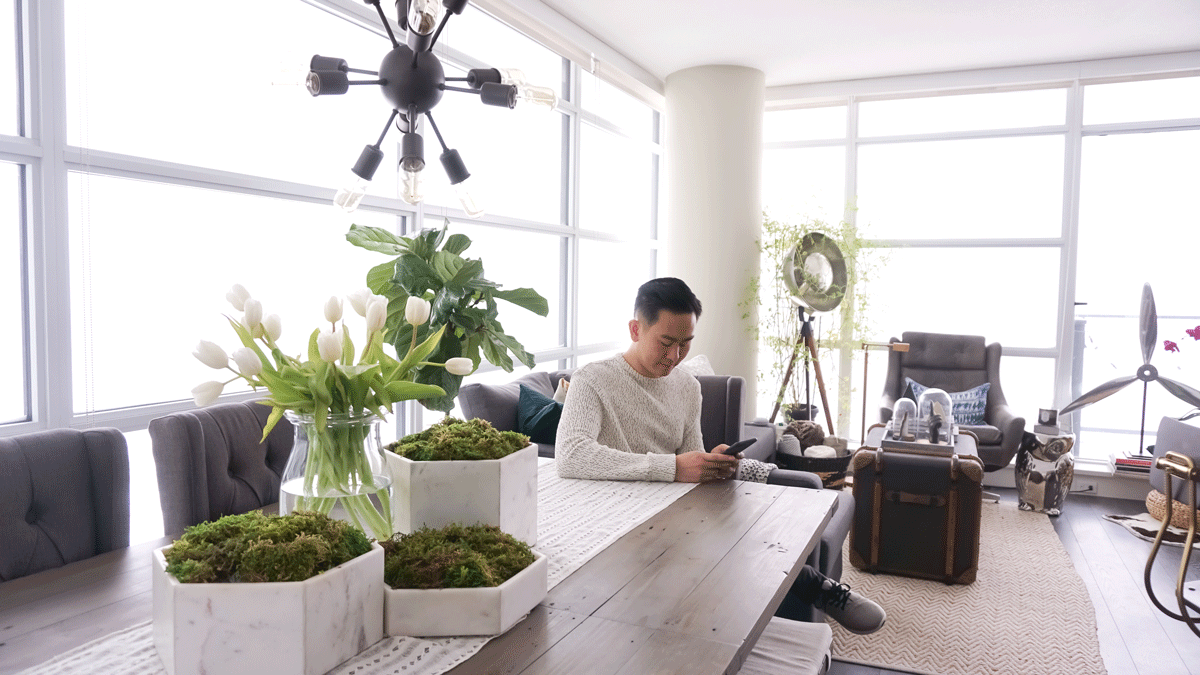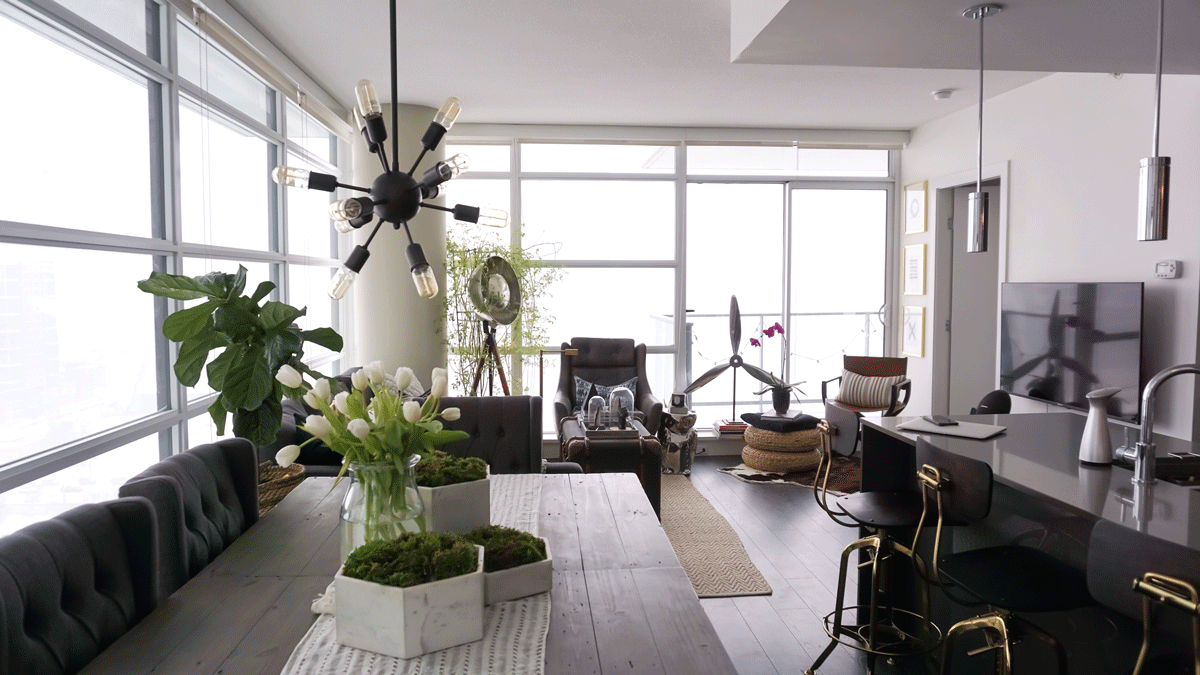 His most treasured item
"My most treasured item is a paw print of my family's dog. She sadly passed away last Christmas and she was such an integral part of our family. This little piece reminds me of her, helps to move forward and keeps her in our memories. My other treasured items are this beautiful crown and oversized skeleton key that my friend Yvonne Nhon gave me. It has become one of my favourite pieces on my bookshelves."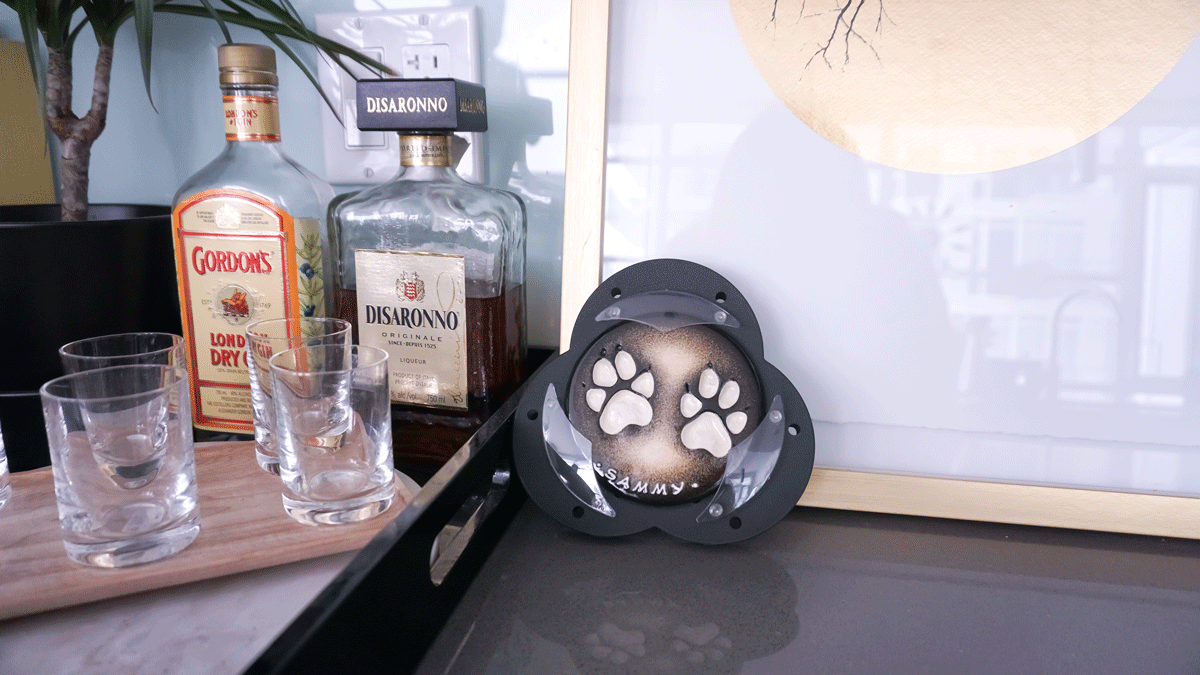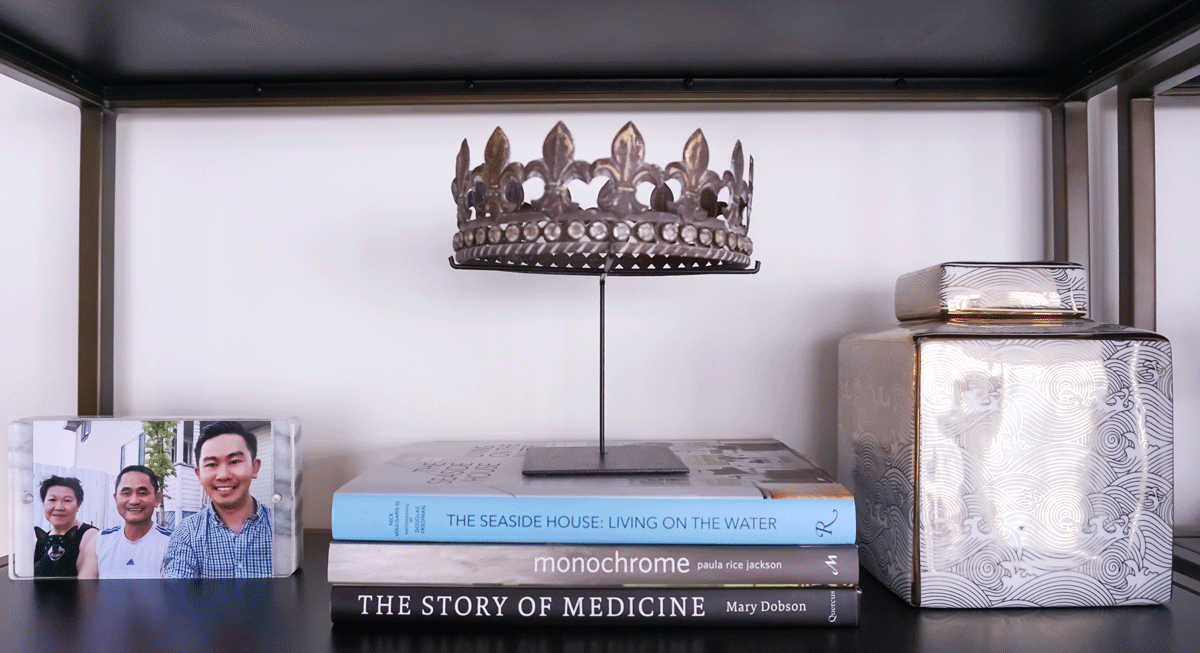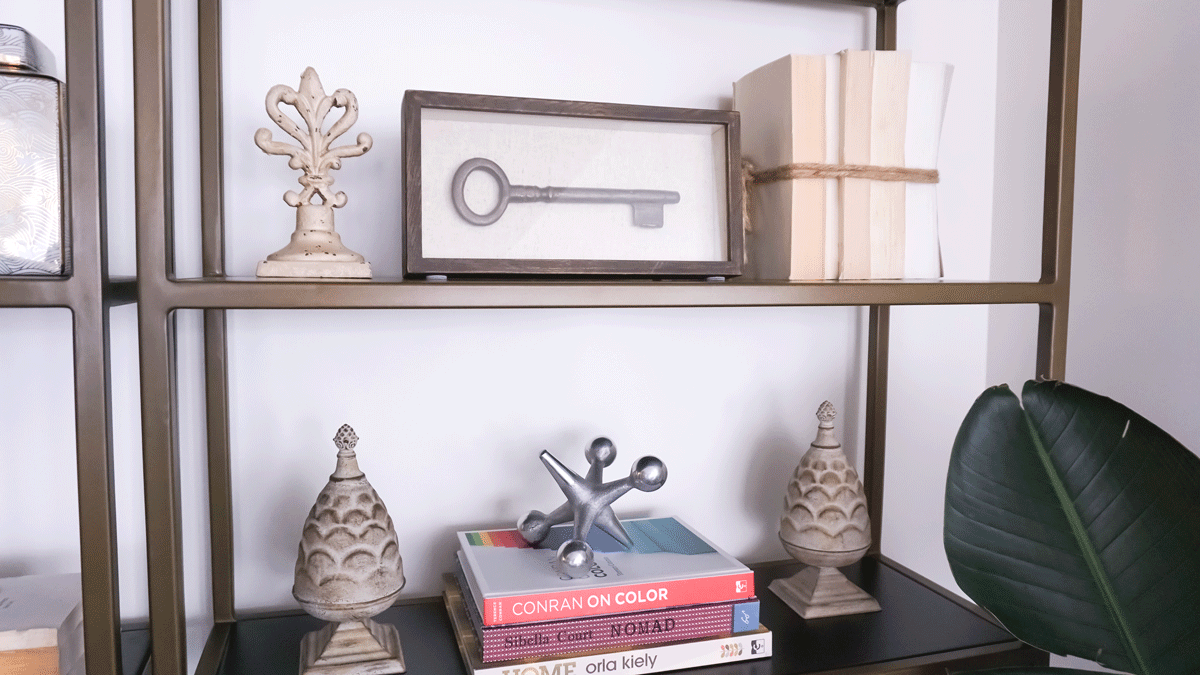 Where he finds inspiration
"I need visuals to get inspired. Blogs and Instagram are my go-to sources of inspiration. It's a great way to meet people and bounce ideas off each other. Interior designers Yvonne Nhon and her daughter Nam Dang Mitchell are my biggest inspirations. I love interior designer Amanda Hamilton's modern take on everything. Nate Berkus is another big inspiration to me."
Favourite thing about living in Victoria Park
"My favourite thing about living here is definitely the location. When I was looking for a place it obviously had to be close to the downtown. I love the hustle and bustle. I love being out walking and close to everything. I'm steps away from both the Saddledome and the Telus Convention Center. I'm also really excited about the Stampede redevelopment and all of the work that the city is putting into Victoria Park."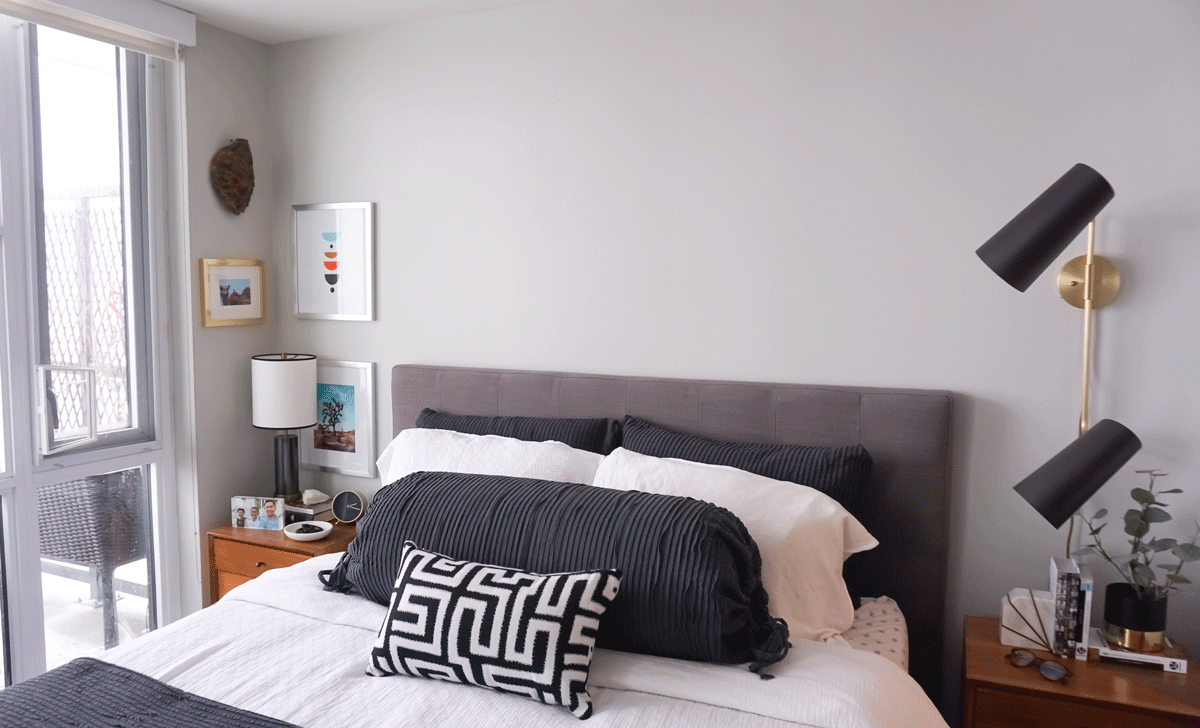 Where he shops locally
"I really love shopping in Inglewood. It is a really good eclectic cultural hub in our city, full of great designers and art. I love shopping at Guildhall Home and Plant. I frequent both quite a bit. Ikea is great for any DIY projects. Homesense is great for standard decor finds. West Elm and Restoration Hardware are both go-to spots for higher end decor finds."
How he tackles shopping at Homesense
"You aren't always going to find something you love at Homesense, but you have to keep going back because they are constantly getting new stock. It is a bit like vintage shopping in that you have to dig a bit to find the really good stuff. I love going somewhere like West Elm to get inspired and then hitting up Homesense to find similar items. There is nothing wrong with seeking out a bargain."
Favourite view from his home
"I have such a great view of the city. I love sitting on the couch and watching the skyline as the sun sets."