Jazz singer Ellen Doty grew up in Okotoks. She released her first album, Gold, in 2014 and plans to release a second album this fall. Like her music, which is a fusion of jazz, soul and pop, Doty's personal style is a fusion of eras. Her high-waisted skirts and tucked blouses would fit in at a 1950s Parisian caf, her bobbed hair and bangs at a 1920s speakeasy. But Doty's look isn't just vintage-inspired, it's the real thing, incorporating pieces she inherited from her grandmother. Doty also scours Calgary's consignment stores for clothing from across the decades, creating a look best described as "modern vintage."
How did you first get into jazz music?
My grandmother lived across the street from Nat King Cole in Los Angeles in the early '50s, and she used to go see Frank Sinatra, Ella Fitzgerald, Benny Goodman and all the greats play at the Hollywood Palladium. Jazz got passed down to me through her and my dad.
Was fashion always part of your life too?
It definitely came later. Some of my high school friends would laugh that I'm into fashion now because I used to play basketball – I actually played at Carleton [University] – and I wore sweats and basketball clothes all the time. I even wore a Vince Carter jersey to school, which is kind of embarrassing. Around my second year of university, I started doing jazz performances and I wanted my style to reflect the kind of sound I was going for.
How did that sound influence your style?
Vintage clothing comes with jazz and a lot of the classic jazz singers of the '50s had that look with the red lip and the winged eyeliner. I've incorporated some of those things into my wardrobe, and I started playing with vintage hairstyles. I would love to have been alive when all those great musicians and style icons were around.
Was your grandmother a style influence as well as a musical one?
Definitely. One of my favourite pieces of hers is a navy-blue short-sleeved St. John knit sweater that she got in L.A. when the company first started. She was quite petite, so on me, it fits as a crop top. I have some jewellery from her, too – a '40s-style choker and some earrings. I also have a purse from her.
What kind of purse?
Back in those days, women would have a going-away outfit to change into after their wedding to go on their honeymoon, and the purse was part of my grandma's outfit. It's leather, very structured, like a box, with a marble hook clasp. I'm almost afraid to use it.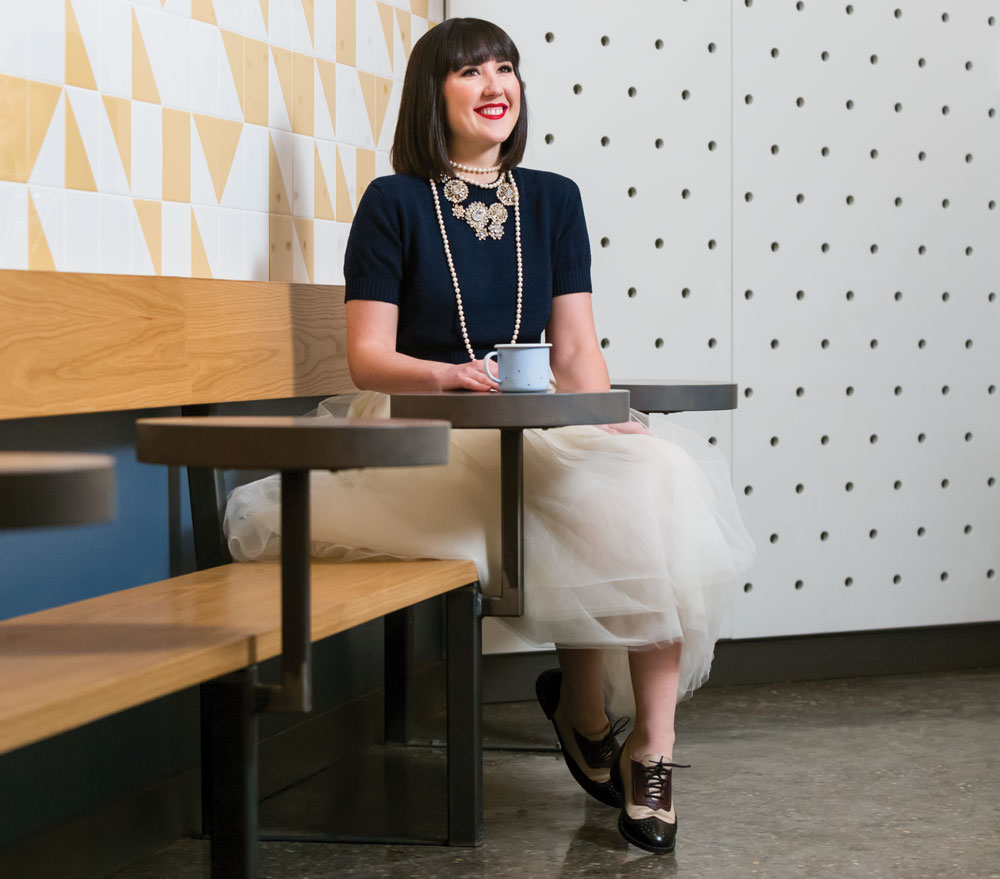 Vintage sweater by St. John; skirt by Doty's friend, Sydney Evans; vintage pearl necklace from Doty's grandmother; necklace from J.Crew; shoes from Bebop.
How has your style evolved over the years?
When I first started performing, I would wear heels all the time, and fancy dresses. But when you tour a lot, it's just not possible. I've shifted to more comfortable Oxford shoes and A-line skirts.
Do you go for designers?
Honestly, on a musician's budget and at this stage of my life, as much as I like designer pieces, they're not really something I can afford. But I love what I find at consignment stores. It can take a lot of time, and you have to be in the right mood to look through everything, but I love that they've been recycled, and that someone else had them before me.
That's sometimes what turns people away from consignment.
I think it's cool. Imagine one of your favourite pieces of clothing – all the things you did in it and all the wonderful places you went. It was so good to you and you wore it all the time, but eventually you had enough of it. Why not pass that on so someone else can feel good in it?
Which consignment stores do you shop at?
ReFind in Kensington, and I like SalvEdge Boutique and Trend. Vespucci is good for high-end stuff.
What do you have the hardest time shopping for?
Shoes are a challenge because I'm 5'11" and I wear a women's size 11. Most places only go up to a 10, so I end up searching a lot. Pants are hard, too. That's part of why I wear lots of skirts, because pants are often too short on me.
What are you trying to accomplish with your fashion?
I'd like to bring back the sophistication of the old times and the old style. I don't need to be very exposed with what I wear – it can be beautiful and sexy but still classy and comfortable. And I want to bring back the idea of dressing up in general. In the '50s and '60s, they used to dress up so much to go to a movie, or the theatre, or a concert. I think it would be really cool if people did that again. I often dress up even on casual days.
Can you dress up and still be comfortable?
I think you can have both. It's not that people should feel pressured to dress up, or feel like dressing up means they can't wear comfortable clothes. My style is an expression of who I am, which is how it should be for everyone, and part of that is comfort. I think it relates back to my basketball days in terms of functionality: I needed to wear clothing I was comfortable in. Whatever you are doing, whether it's a night out, going to the office, or going to a show, your clothes should be functional and comfortable.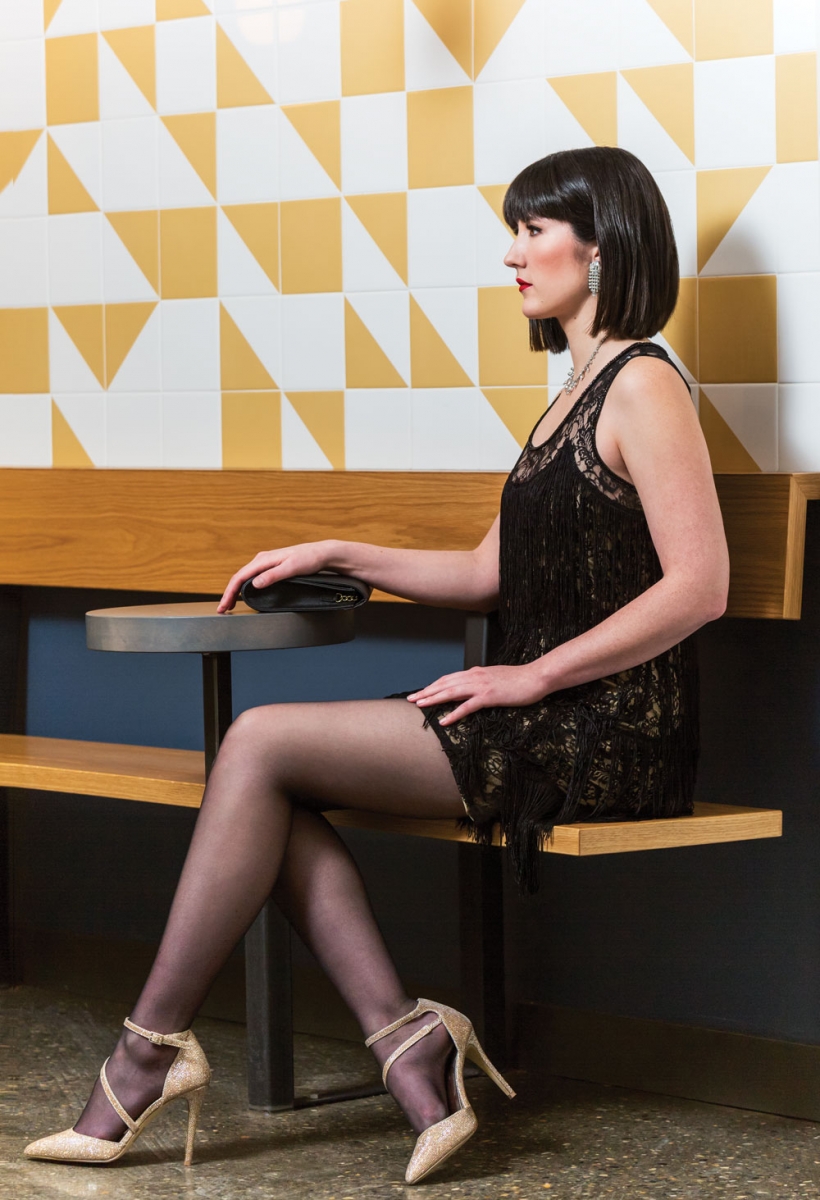 Vintage dress from Vespucci; vintage jewellery from Doty's grandmother; shoes from Call it Spring.
---
Lightning round with Ellen Doty
What did you think you'd be when you grew up?
Basketball player.
What station is your car radio set to?
Biggest musical influence?
Nat King Cole.
What song is stuck in your head right now?
"Valerie" by Amy Winehouse.
Favourite childhood book?
Favourite fictional character?
Betty Boop.
Red or white wine?
Red in the winter, white in the summer.
Midnight snack?
Nachos.
Dream vacation?
I've never been to Paris.
Lipstick brand?
Urban Decay Mega Matte.
What charities or causes do you support?
I do a concert at the Drop-In Centre every year for the clients, and I perform at the CBC Food Bank Drive kickoff.
How do you treat yourself?
Cadbury Mini Eggs. It's a problem now that they're available all the time.
Which words do you most overuse?
I've been saying "rad" a lot lately. I'll use it in a text and I'm like, "What am I, a surfer?"
Pet peeves?
Spelling mistakes. Mine and other people's.
What makes you laugh until you cry?
Hanging out with my best friend. We've been best friends since seventh grade, and we have a very similar sense of humour – we love wit and puns.
---
Get Ellen Doty's look
Sterling silver earrings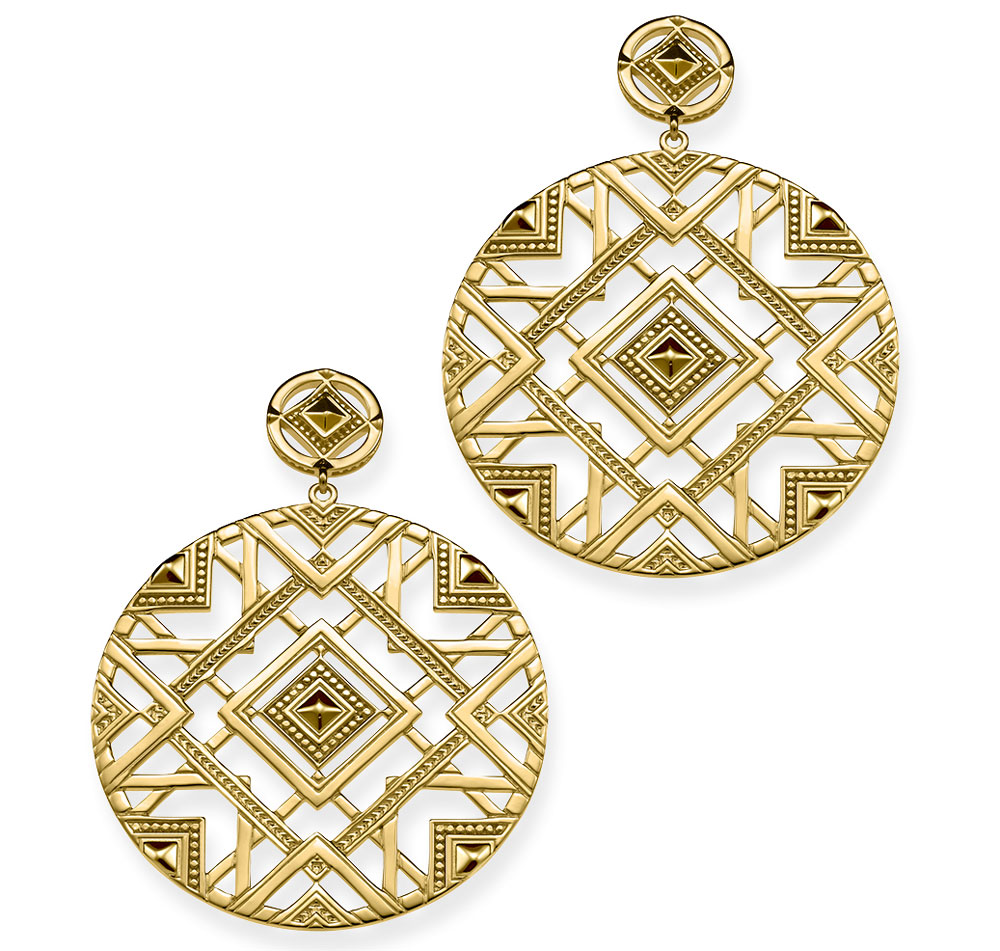 $394, from Thomas Sabo. Market Mall, 1-866-461-9862 ext. 275, and Chinook Centre, 1-866-461-9862 ext. 253, thomassabo.com/ca
Scarf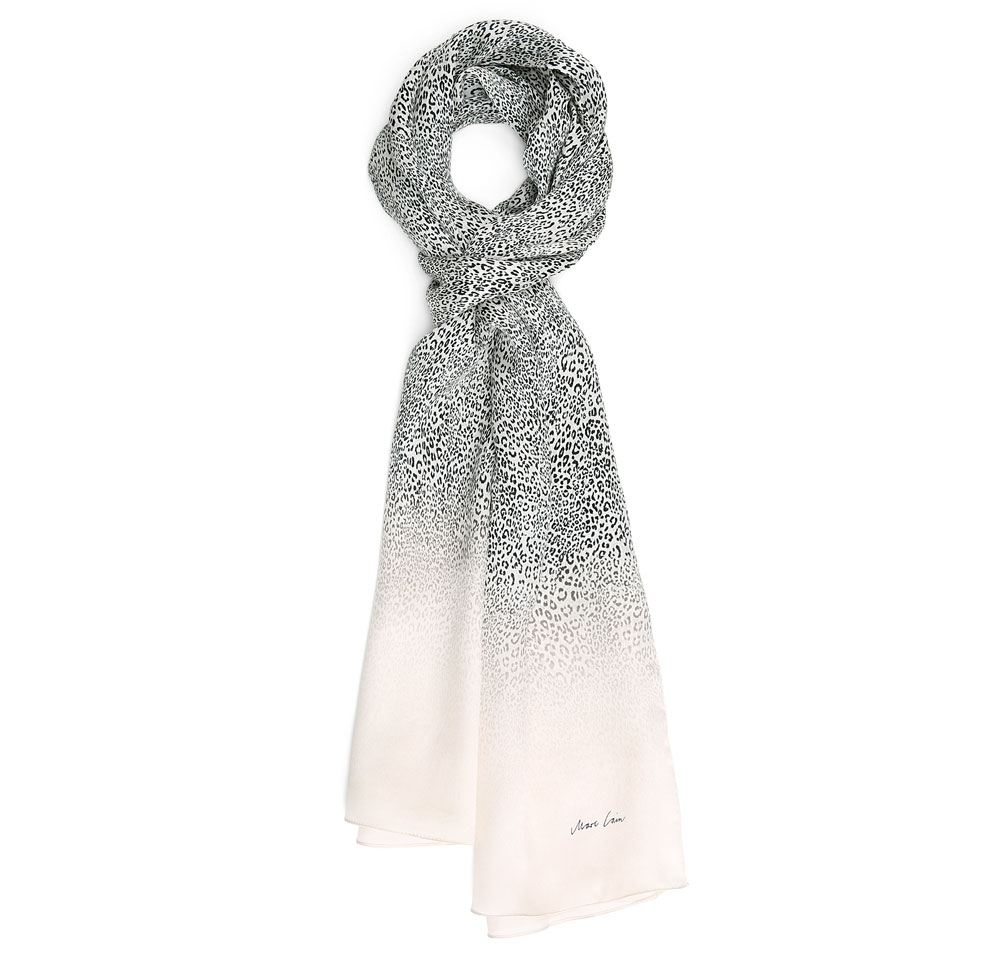 $240, from Marc Cain. Chinook Centre, 403-351-2226, marc-cain.com
Small Emaline cross-body bag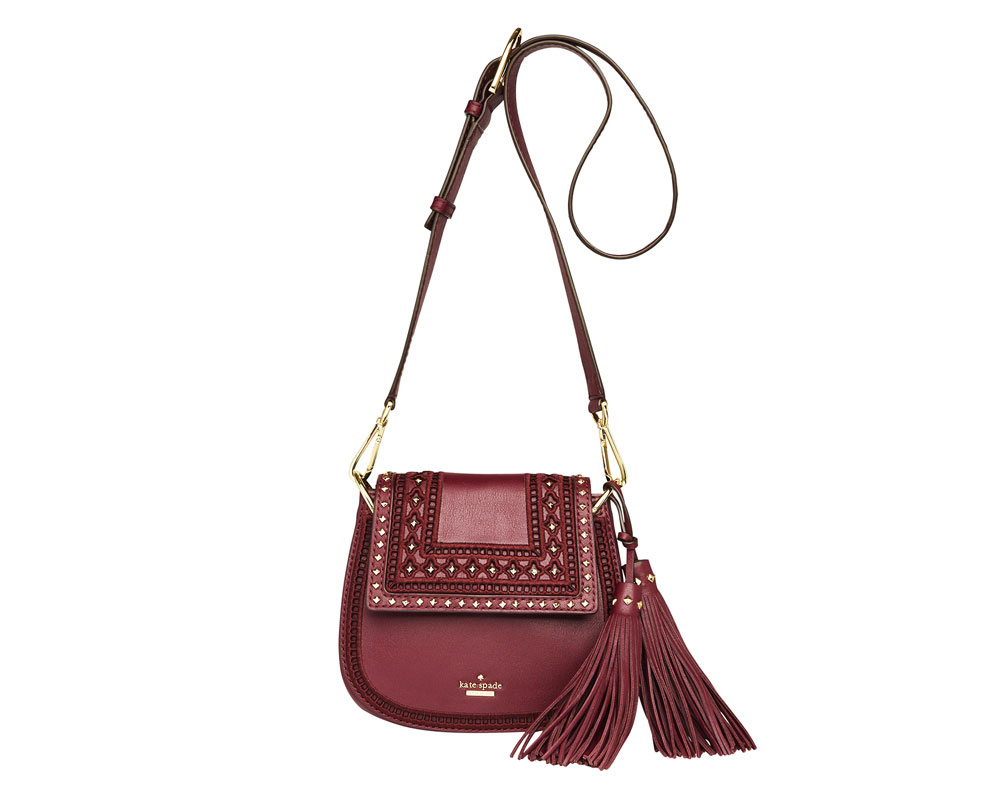 $628, from Kate Spade New York. Chinook Centre, 403-441-0360, katespade.com
Nersi Blushing Bouquet Bardot dress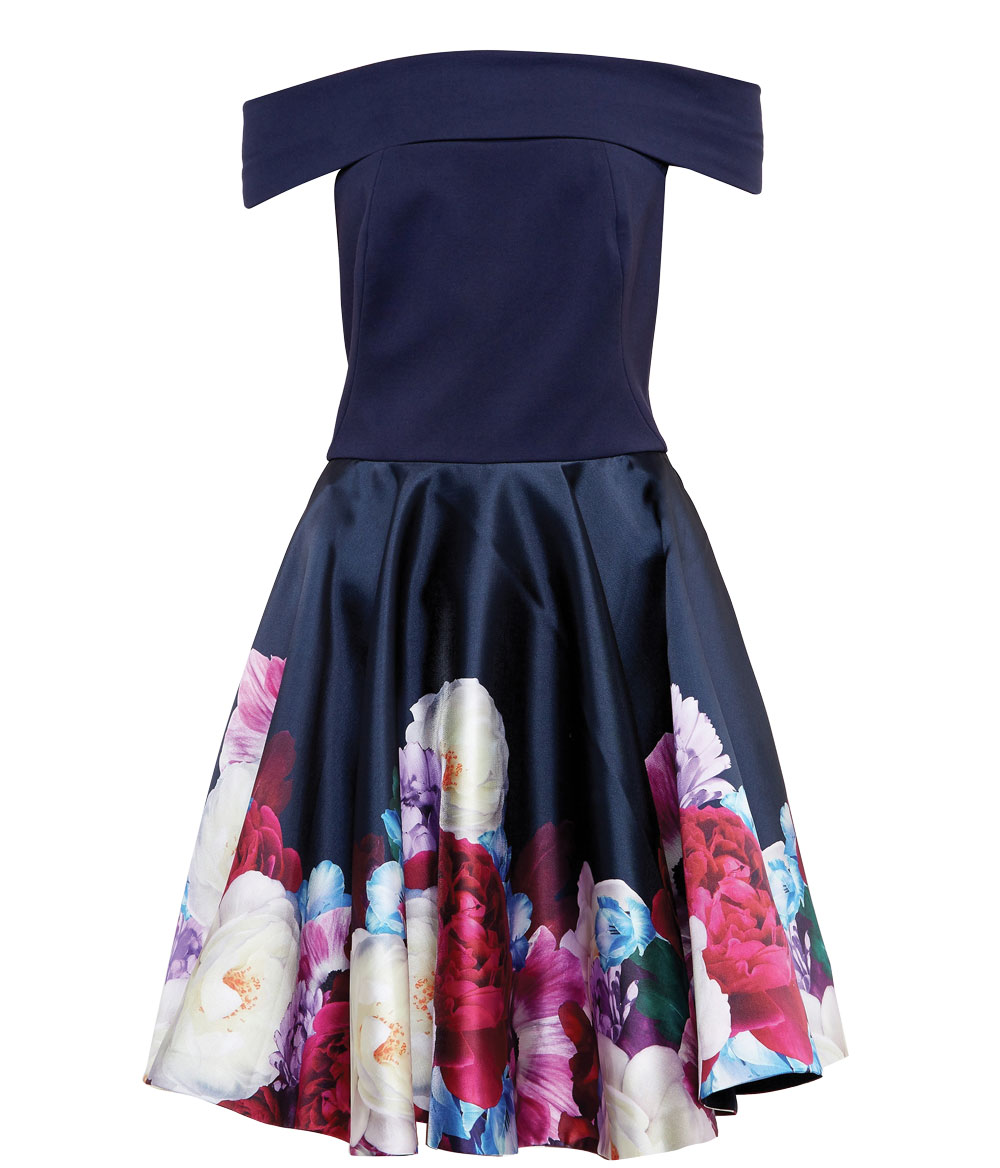 $469, from Ted Baker London. Chinook Centre, 403-252-4027, tedbaker.com/ca
Shoes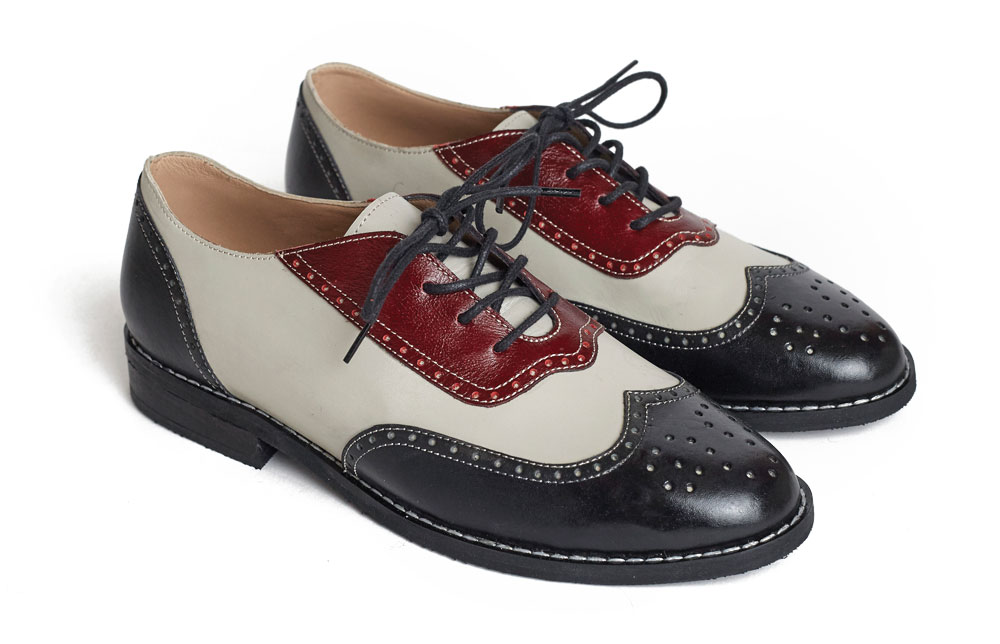 $295, from Bebop. shopatbebop.com