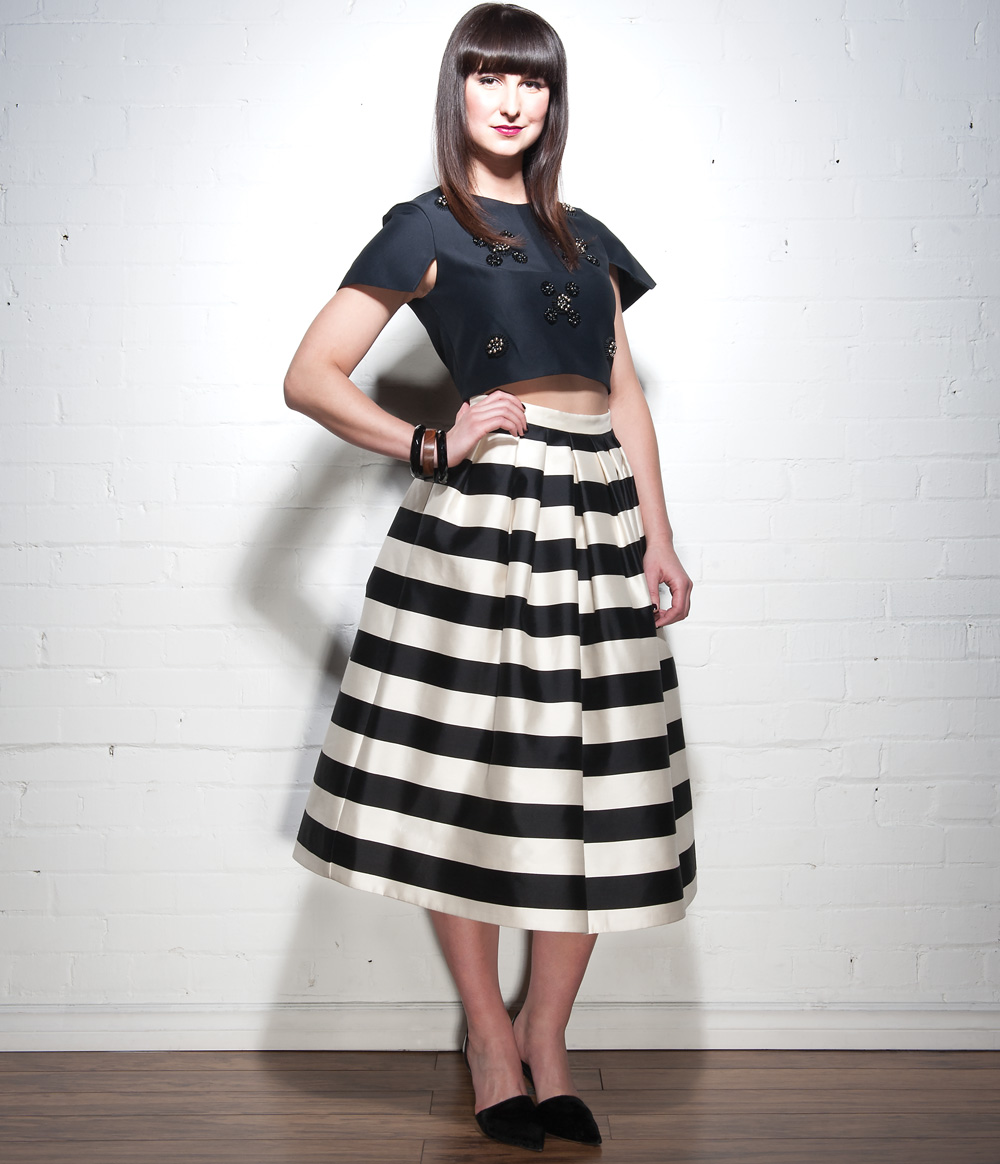 Kara Chomistek's career in biomechanical engineering took what most would consider a drastic turn in 2012 when she decided to make a permanent move to fashion. But, to her, those worlds are not so far apart.
"Engineering taught me a lot of critical skills and problem-solving skills," she says. "There's a lot of things that are very unique to my education and background that you don't find very often in this industry."
Chomistek kept one foot on the runway throughout her education by co-founding PARK (Promoting Artists Redefining Kulture), a non-profit organization for emerging fashion designers and artists in Alberta.
Today, Chomistek is a full-time stylist and designer, working with clients throughout the province to help represent the latest looks from both local and international designers.
"I take a lot of inspiration from what my peers are doing, and what's happening internationally," she says.
Behind the scenes, Chomistek's own style is minimalist. Her wardrobe is made up of classic and practical pieces that will last and reinvent themselves. On a typical day, you'll see her wearing labels including Prada and Cline, but you'll also see her in the latest designs by the local designers she supports, such as Lauren Bagliore and Malorie Urbanovitch.
---
5 style favourites
1. Collared shirts with interesting details or silhouettes.
2. Slouchy or soft trousers.
3. Minimalist bag from either Prada or Celine.
4. Stacked rings or bracelets.
5. Comfortable trainers or high boots.
---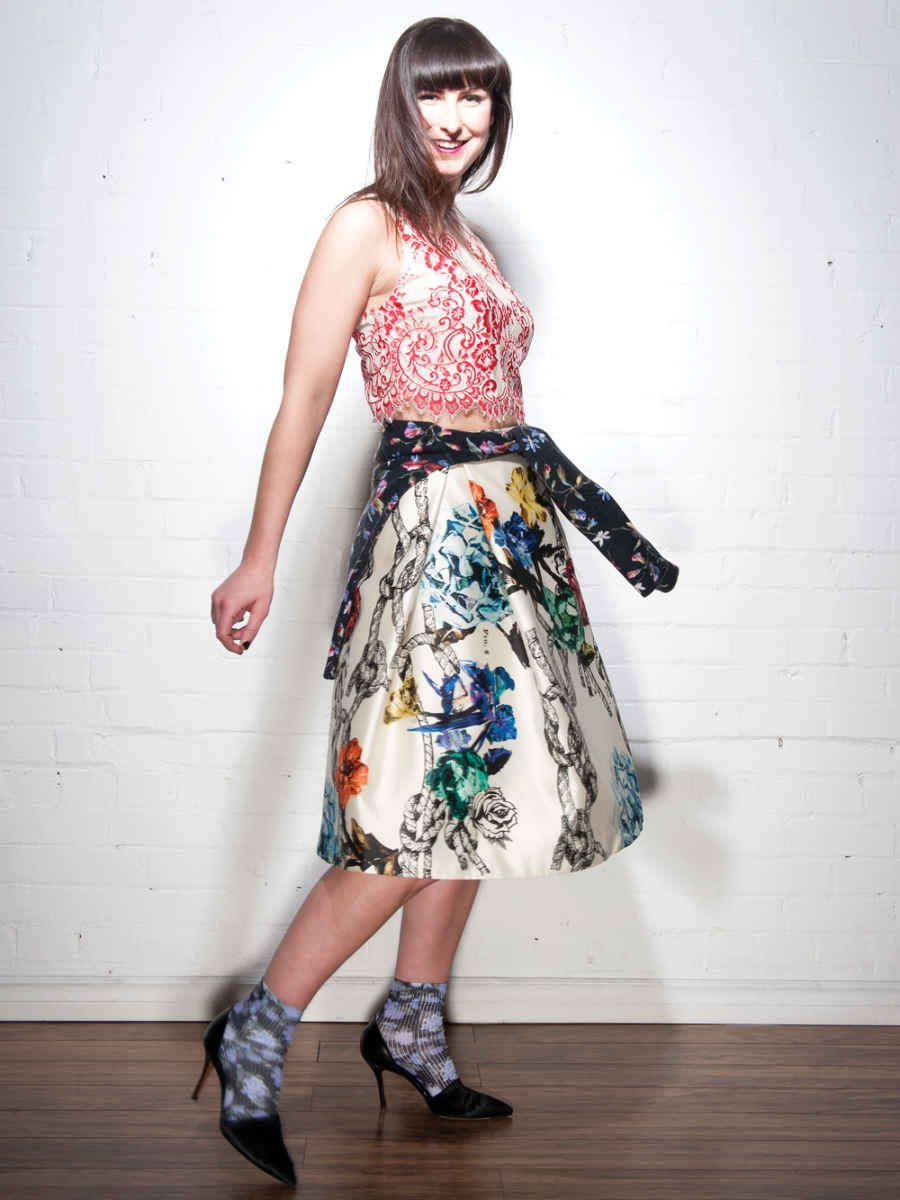 Alice and Olivia top; Tibi skirt, socks and Vince shoes, all from Nordstrom.