Michael Kors Unveils New Store
The newly renovated Michael Kors store at Chinook Centre is bigger and better than ever
By Ricky Zayshley
Photograph by Jennifer Friesen
On September 5, Michael Kors reopened its Chinook Centre location. The new incarnation of the retail juggernaut is bigger and brighter, expanding from 2,066 square feet to a noticeably airier 2,604 square feet and incorporating a new design concept filled with lots of glass, white lacquer finishes, plush carpeting and mirrored surfaces.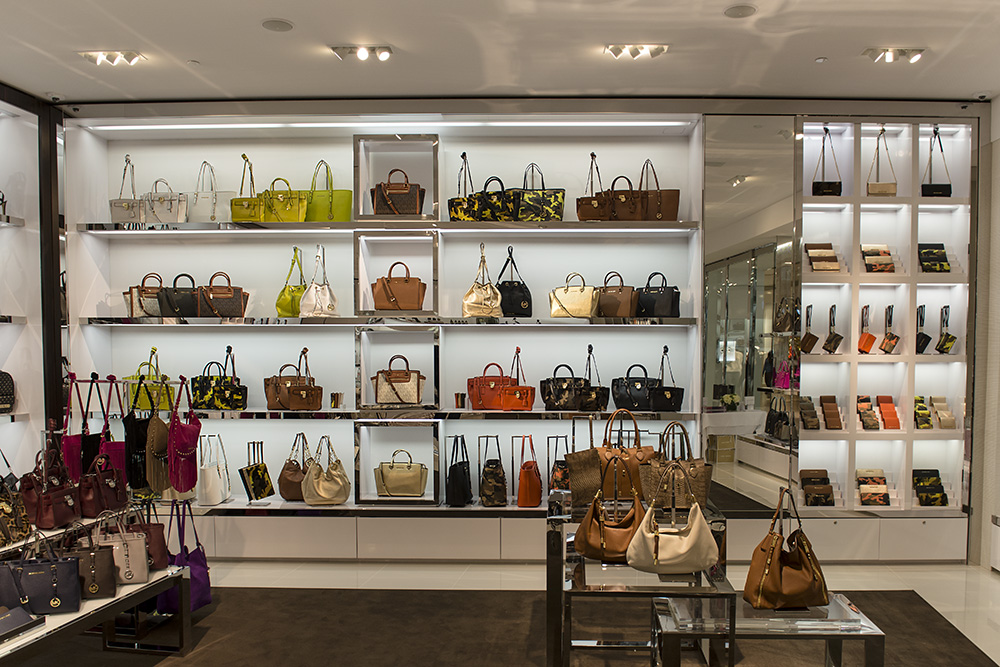 photo by jennifer friesen
Handbags from the MICHAEL Michael Kors and Michael Kors Collection labels line the walls.
Michael Kors' vast selection of handbags line the walls, and several display cases hold an assortment of jewellery and the brand's trendsetting watches. MICHAEL Michael Kors fragrances are also on display, ready to be spritzed on shoppers' wrists.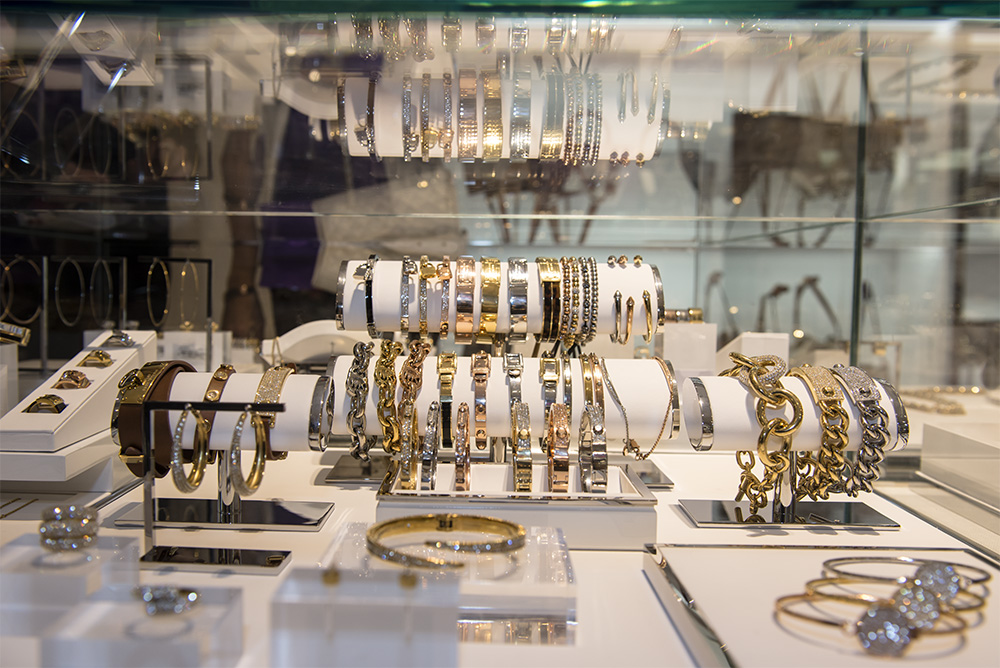 photo by jennifer Friesen
Display cases filled with jewellery, accessories and watches are dotted throughout the newly renovated store.
New to the store is a selection of Michael Kors Collection accessories – these are the high-end pieces shown at the Michael Kors runway shows in New York. There's also a larger clothing and shoe area, which provides more room for browsing, and for strutting your stuff when trying on the merchandise.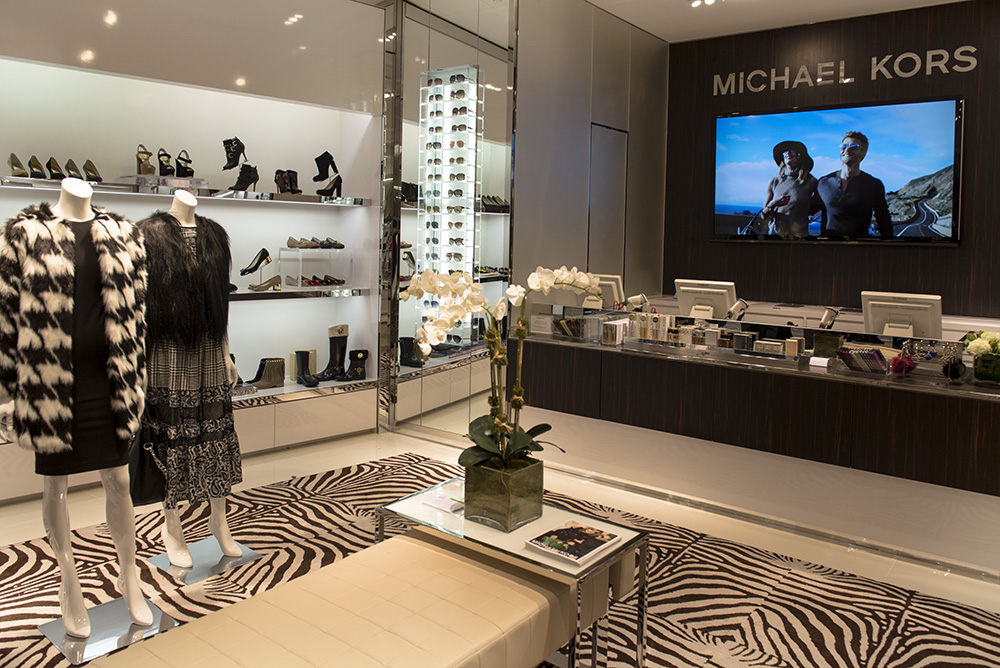 photo by jenny friesen
The newly expanded and renovated Michael Kors store at Chinook features eyewear, fragrance and beautifully merchandised shoe and clothing sections.
One notable item that will be debuting at the store in October is the limited-edition 100-Series watch ($355). For each watch sold, 100 children will receive a nutritious meal via a $25 donation to the United Nations World Food Program.
The watch's design is based on Michael Kors' best-selling Runway watch, with rose gold-tine stainless steel and a map of the world etched on the gray-blue dial.
Michael Kors, Chinook Centre, 403-537-0093, michaelkors.com
This story was part of Avenue's free weekly Style Newsletter. Sign up now and get home decor and fashion information and advice in your inbox every Wednesday.