Stacey Boruk first opened Bamboo Ballroom in Edmonton 10 years ago and on June 23, she opened the store's first Calgary location. The new store is just over 1,300 square feet and shoppers will find clothing to jewellery and handbags to vintage glassware and furniture.
The products and brands sold at Bamboo Ballroom are selected by Boruk and her Edmonton business partner Kyla Kazeil.
"Local designers are a huge part of Bamboo Ballroom, both in Edmonton and Calgary," says Boruk. "We are always on the lookout for designers that work with our image."
Shoppers can expect to find locally-made lines such as Calgary designer Milk and Honey, Edmonton designers Eve + Enoch and Libertine Fragrances, and more established international brands such as Free People. The exclusive vintage decor is provided by local curator and collector Bex Vintage.
Bamboo Ballroom is also beautifully designed. The store is airy and bright and there's a distinct creative flair to the design of the space. Right at the store's entranceway, clothing hangs from a copper pipe built by Jennifer Bassett, and hexagonal mirrors interconnect to create a wall feature. At the back of the store, there are two change rooms that Boruk describes as "very '80s glam."
According to Boruk, the vintage items are the store's most popular so far, although products by BB Dakota have also been flying off the shelves.
1218C 9 Ave. S.E., 403-454-1088, bambooballroom.ca, @bamboo_ballroom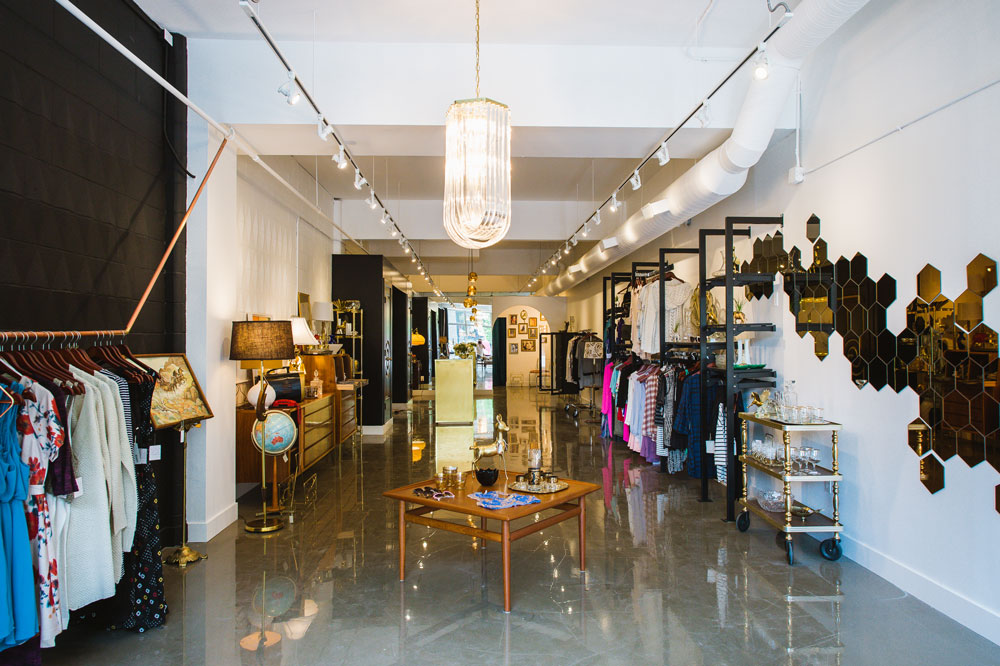 Inside Bamboo Ballroom. Clothing and accessories line the store's perimeter, and vintage items from Bex Vintage can be found throughout the store.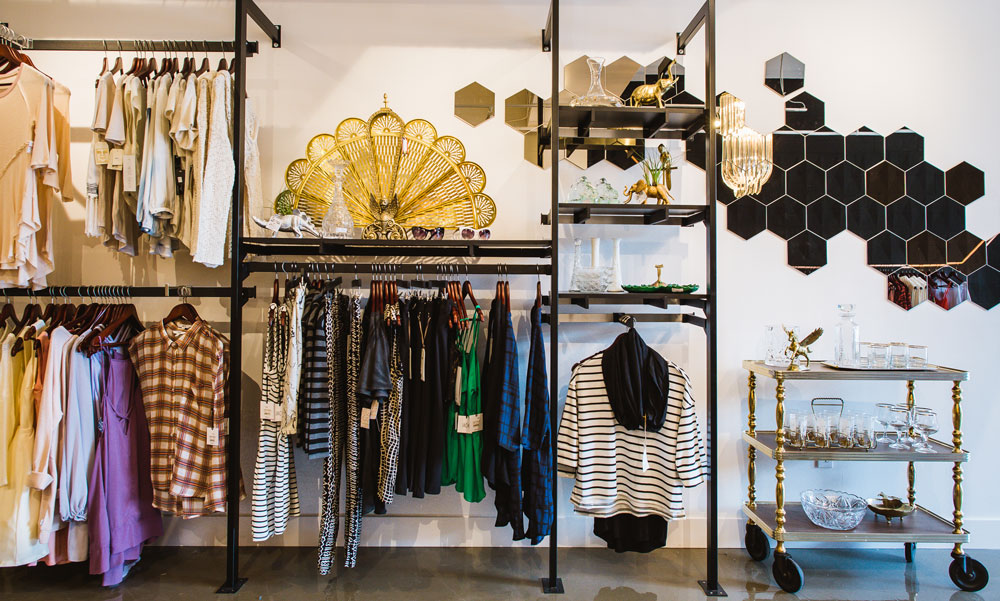 The store carries a range of brands by local designers from Edmonton and Calgary. Shoppers can find products from local designer Milk and Honey and much more.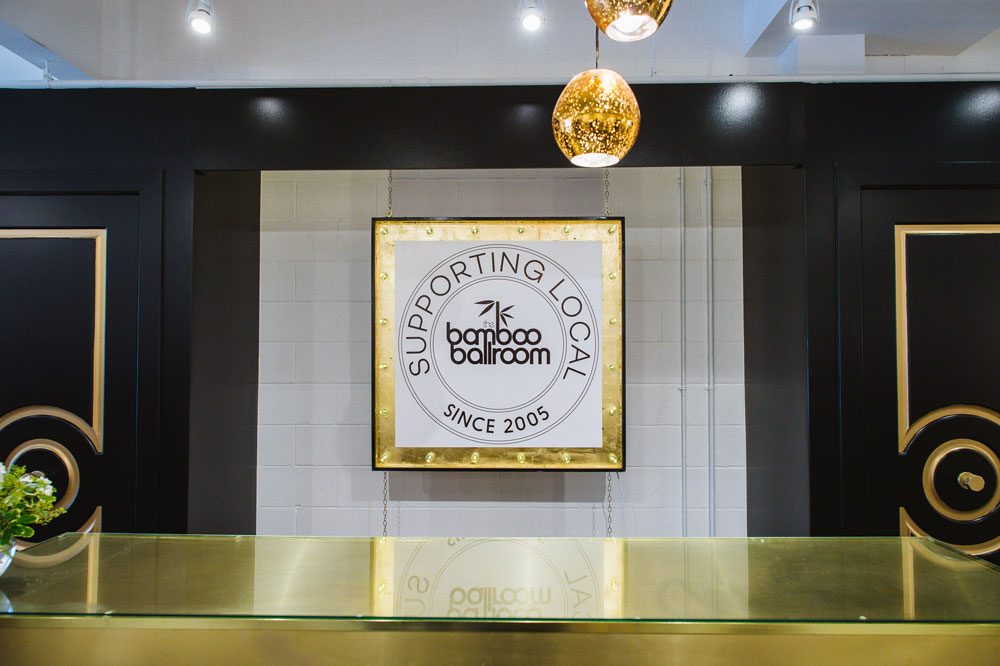 The Bamboo Ballroom logo at the store's checkout counter.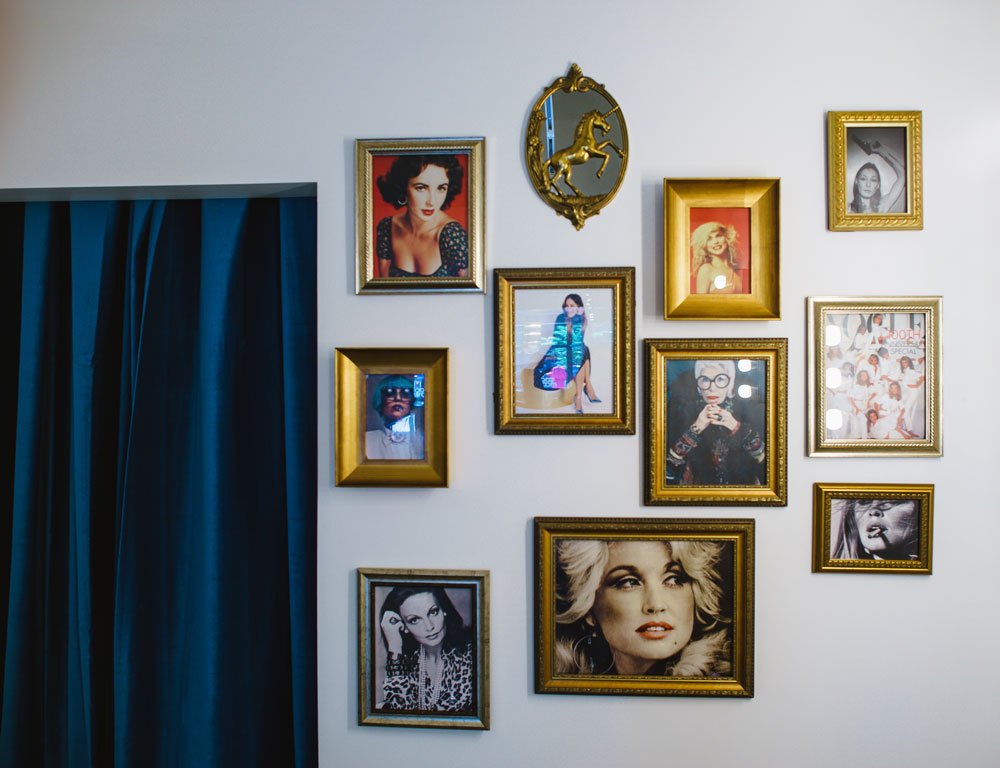 The changing area is decorated with photographs and old-time dressing room-style bulbs. Boruk calls the space "'80s glam."