Sarah Knorr has dreamed about opening a shop since she was in junior high. However, the previous ESL teacher didn't seriously contemplate starting a business until around one year ago. "Last year something happened with my group of friends, a tragedy in our group, and I realized there is nothing to be afraid of on this earth other than the inevitable," says Knorr. "So I should stop saying no to myself."
Knorr's dream finally became a reality on Nov. 26, 2016 when she hosted the grand opening of her new general store, Fieldstudy Shop. Fieldstudy Shop is dedicated to showcasing unique goods with a focus on craftsmanship. Each item carried in Knorr's boutique has a story behind it.
Knorr says she has always been passionate about handcrafted goods – her own home is spotted with treasures she and her husband have picked up along their travels. "I find it is very romantic, " she says. "And I find that things I have that are handmade are things that I cherish, that are timeless, that I will keep forever and that are heirlooms that I will pass down."
Those travels – along with Knorr's natural curiosity about the world's civilizations – informed her decision to open a general store. "I noticed when my husband and I started travelling I was spending a lot of my time going to the shops," she says, adding that because those stores carried rare handmade goods, she would end up spending more time shopping than sightseeing. "I couldn't believe that I didn't have something like this in Calgary," she says.
Knorr says growing up in a family that nurtured her passion for travel also sparked her interest in exploring different cultures. "I am an only child and my family didn't spend a lot of money on materialistic things, they spent money on seeing the world so I got to see a lot of the world as a child," she says.
Knorr's interest in seeing how people around the world lived their daily lives inspired her to pursue an anthropology degree from the University of Calgary. In fact, Fieldstudy Shop's name is inspired by Knorr's education. "It's an anthropological term that means going into the field, living with the people and immersing yourself in culture," she says.
Knorr adds that she experiences culture hands-on when meeting the artisans carried at her boutique. "Those artisan that are making the clothing; they put their heart and soul into everything they make," she says.
Fieldstudy Shop carries a variety of goods sourced from across North America, including a few designers that are exclusive to the store. One such company is A Question of Eagles that creates ceramics and is based out of Los Angeles. The boutique will also be the first in Canada to carry accessory line Crescioni – also based out of Los Angeles.
A few Canadian brands that are available at Fieldstudy Shop include Tessa Hughes, a Vancouver-based apparel designer and Hendrik Lou, a weaving company based in Victoria. Additionally, Knorr's boutique will be carrying Montreal-based lines Ursa Minor and YYY Jewelry.
Knorr says that spending an afternoon at Fieldstudy Shop will feel like, "going to your best friends house, being able to touch anything you want and purchasing it." The entrepreneur adds that she wants to create a warm, welcoming experience for customers. "I want it to be a community where they can come out and there will be no up-selling," says Knorr. "Just straight up: 'What works for you? What do you need?'"
Looking forward, she adds that the shop may host evening classes or workshops such as weaving, indigo dying or wreath making.
"I might do free English classes because I am still a teacher at heart," says Knorr.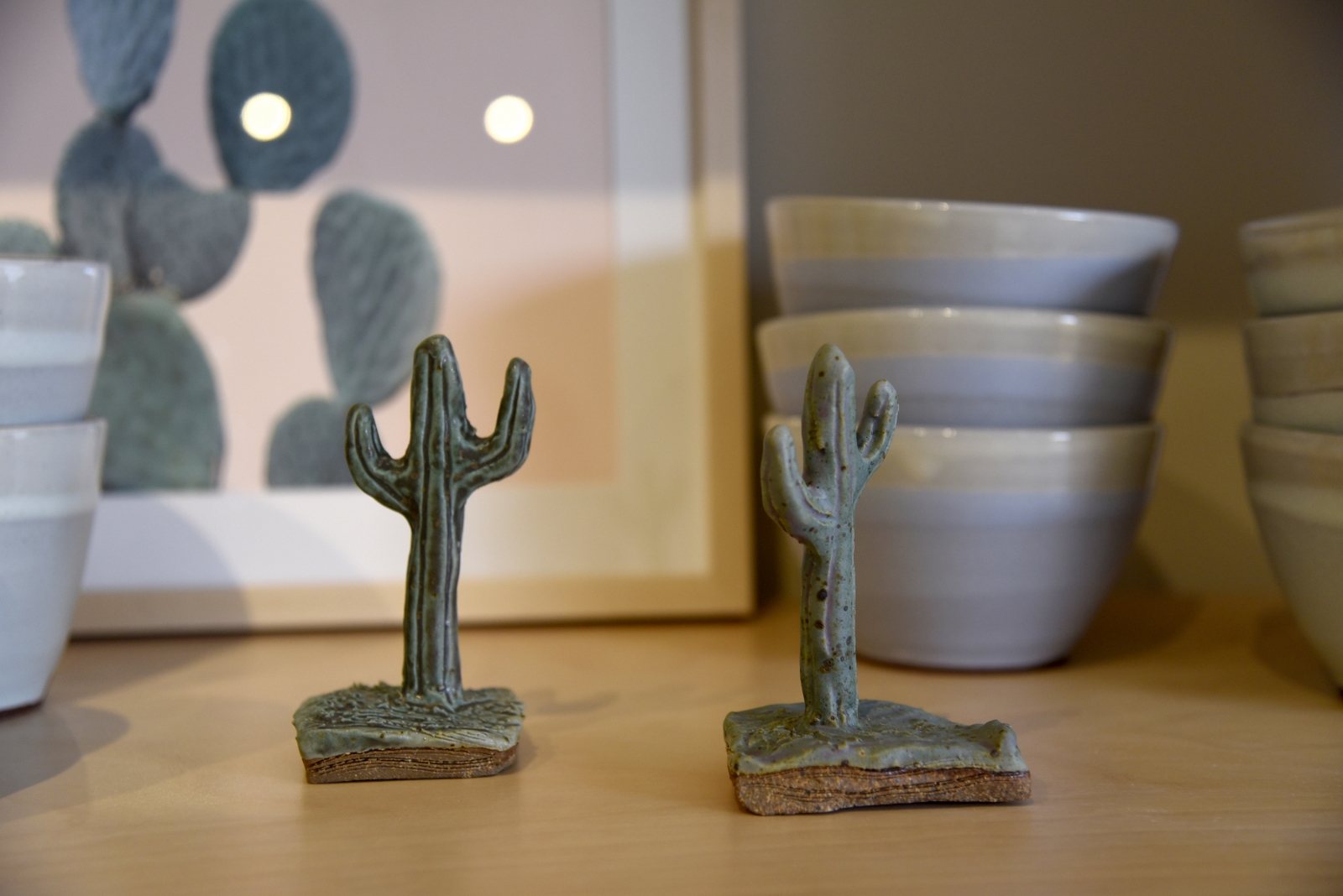 photograph by Sarah comber
Sarah Knorr, owner of Fieldstudy Shop, says that the store's aesthetic is completely her: "It is 100 per cent me, it is chosen by me, it's pieces that I wear, it's pieces that I have in my house, it is my life."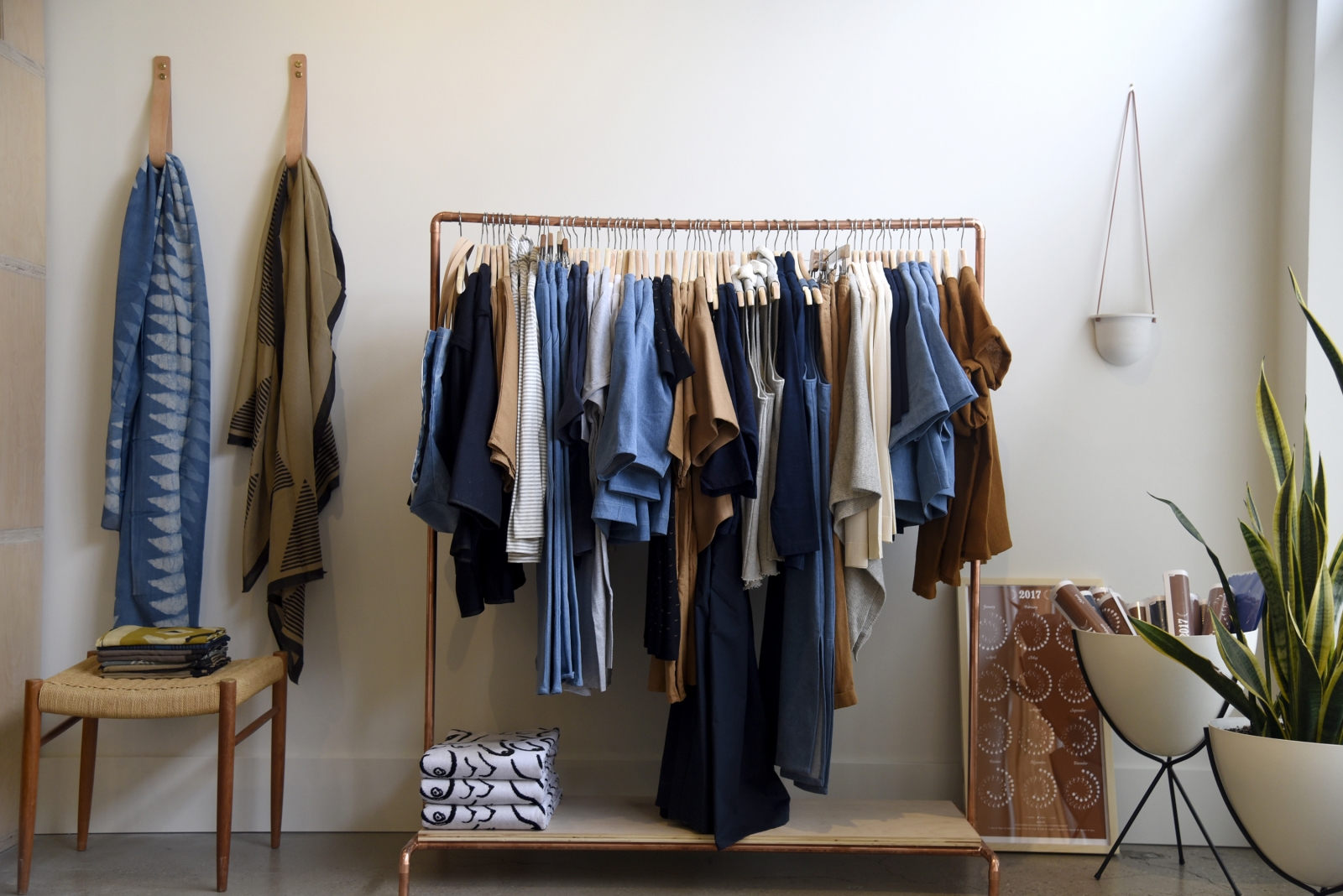 PHOTOGRAPH BY SARAH COMBER
One Canadian company carried at the shop is Ursa Minor, an apparel company based out of Montreal.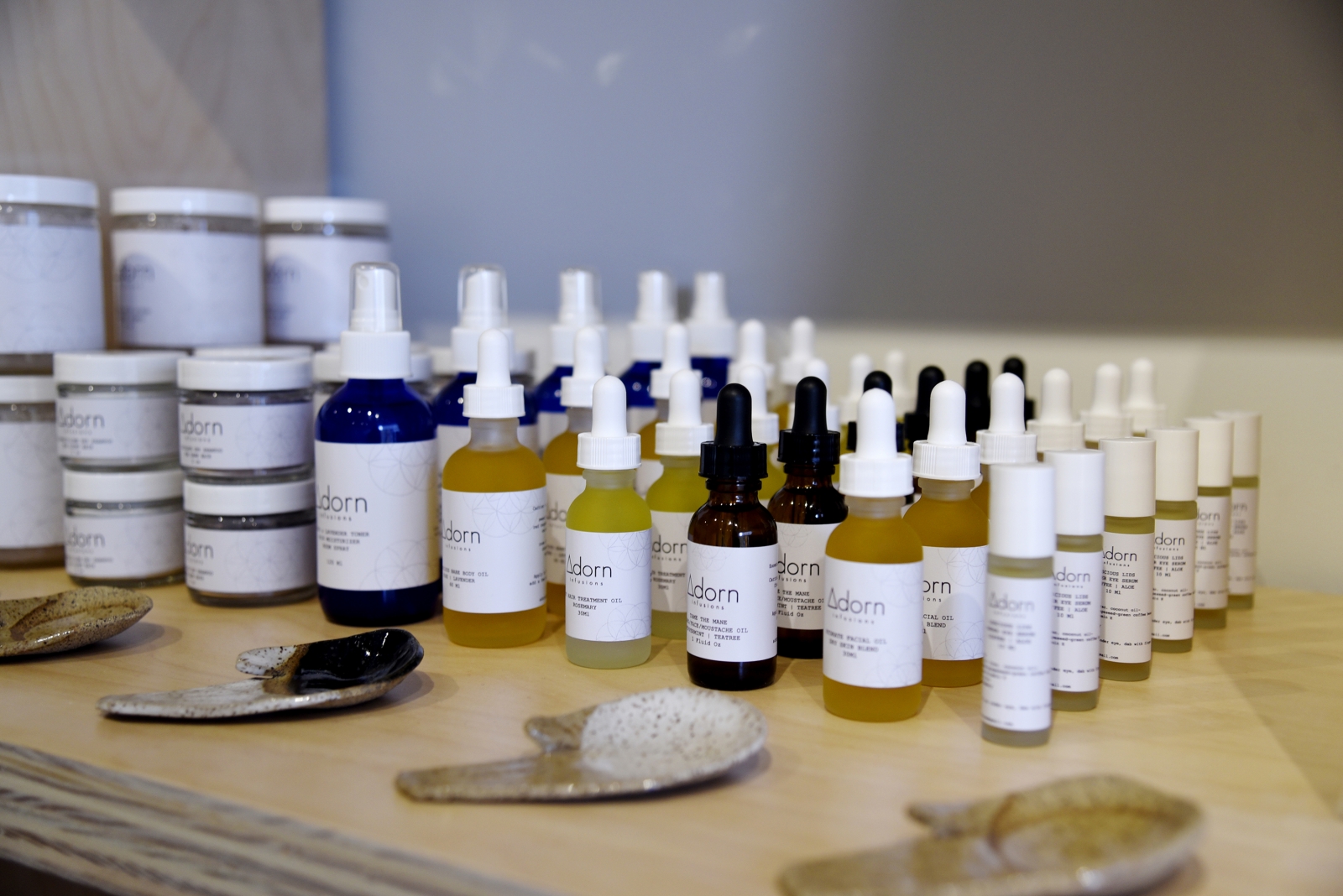 PHOTOGRAPH BY SARAH COMBER
Local apothecary company, Adorn Infusions, can also be found at Fieldstudy Shop.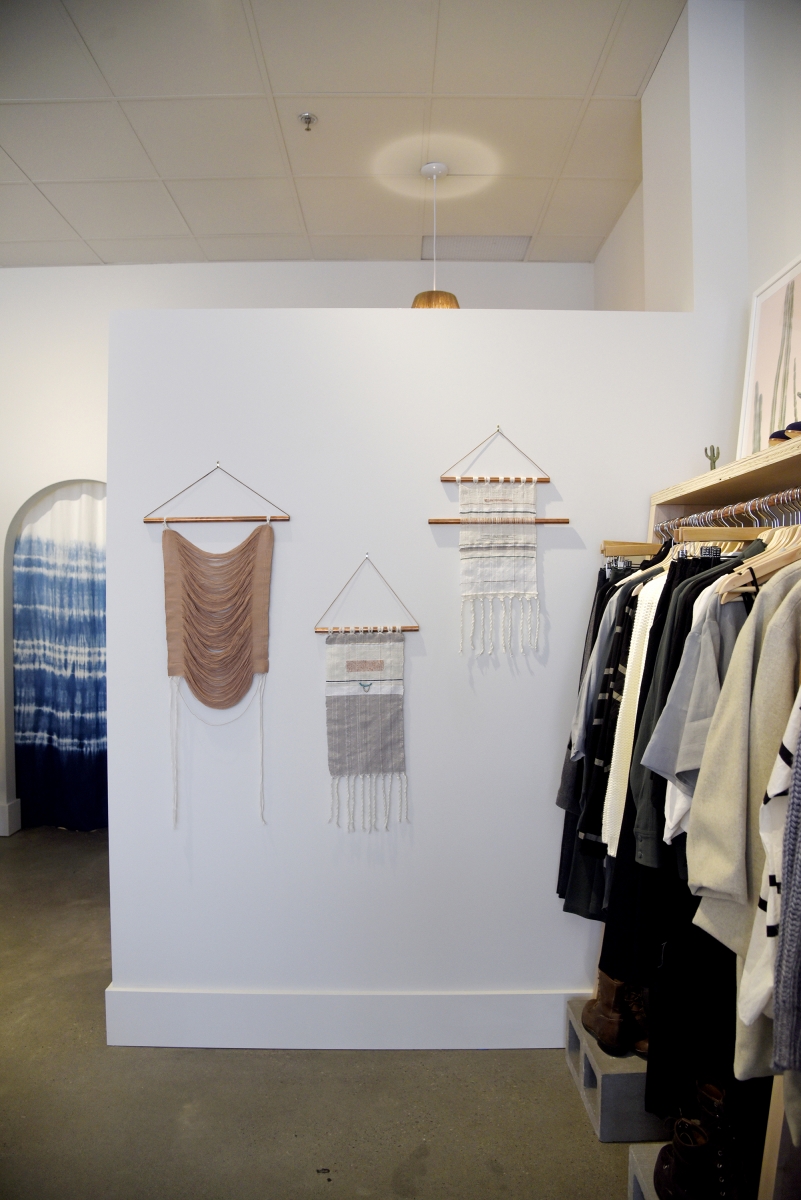 PHOTOGRAPH BY SARAH COMBER
Knorr says that 90 per cent of the goods carried at Fieldstudy Shop are made in an artisan's home or studio. The other 10 per cent are Fair Trade goods sourced from around the world.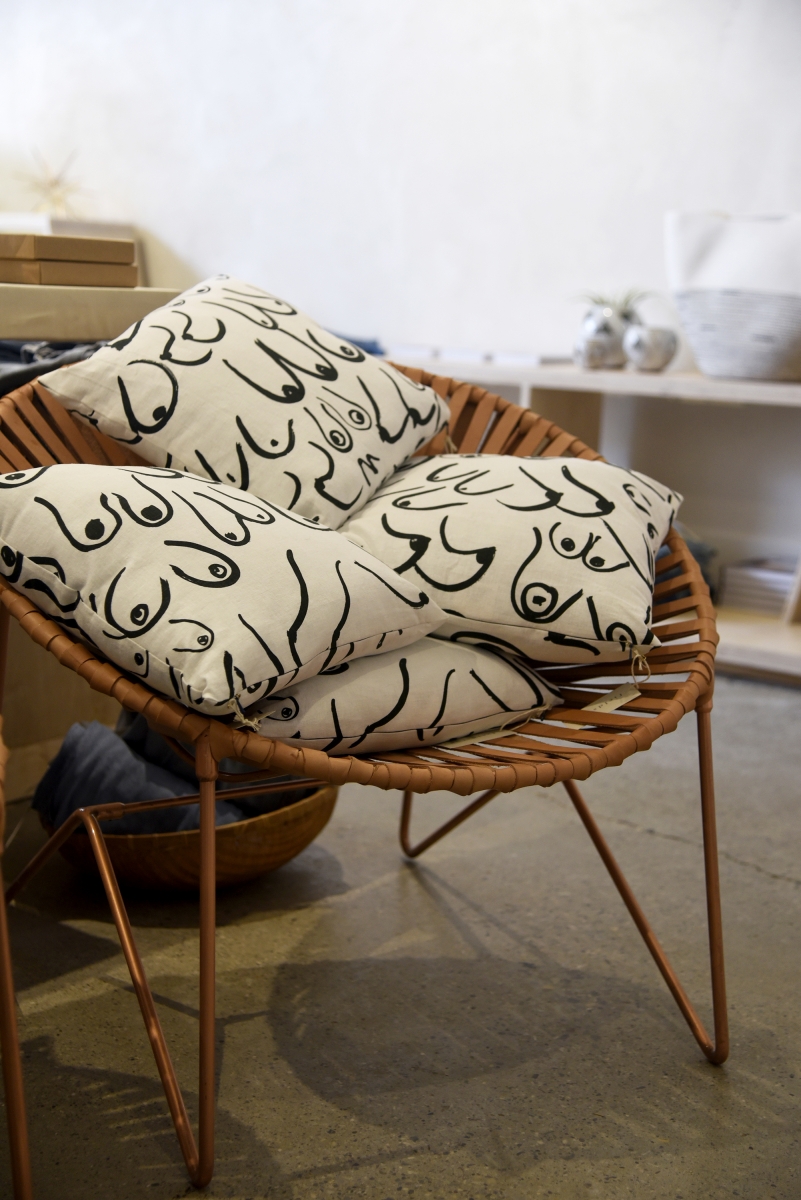 PHOTOGRAPH BY SARAH COMBER
Spending a couple hours at Fieldstudy Shop will be a relaxing experience. "Shopping is very stressful for me and I want it to not be at all," says Knorr. "I want it to be very friendly and a safe place for all people."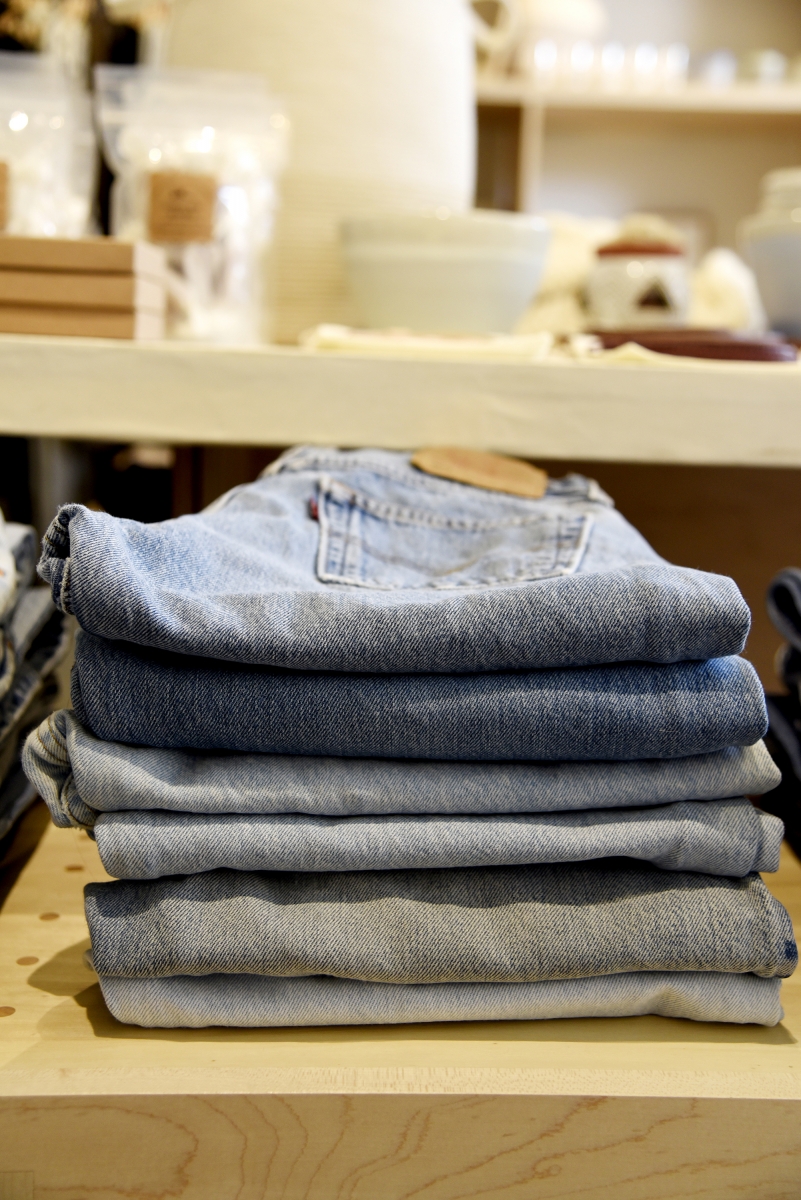 PHOTOGRAPH BY SARAH COMBER
Fieldstudy Shop carries a variety of women's accessories and apparel, as well as goods ranging from stationary to edibles.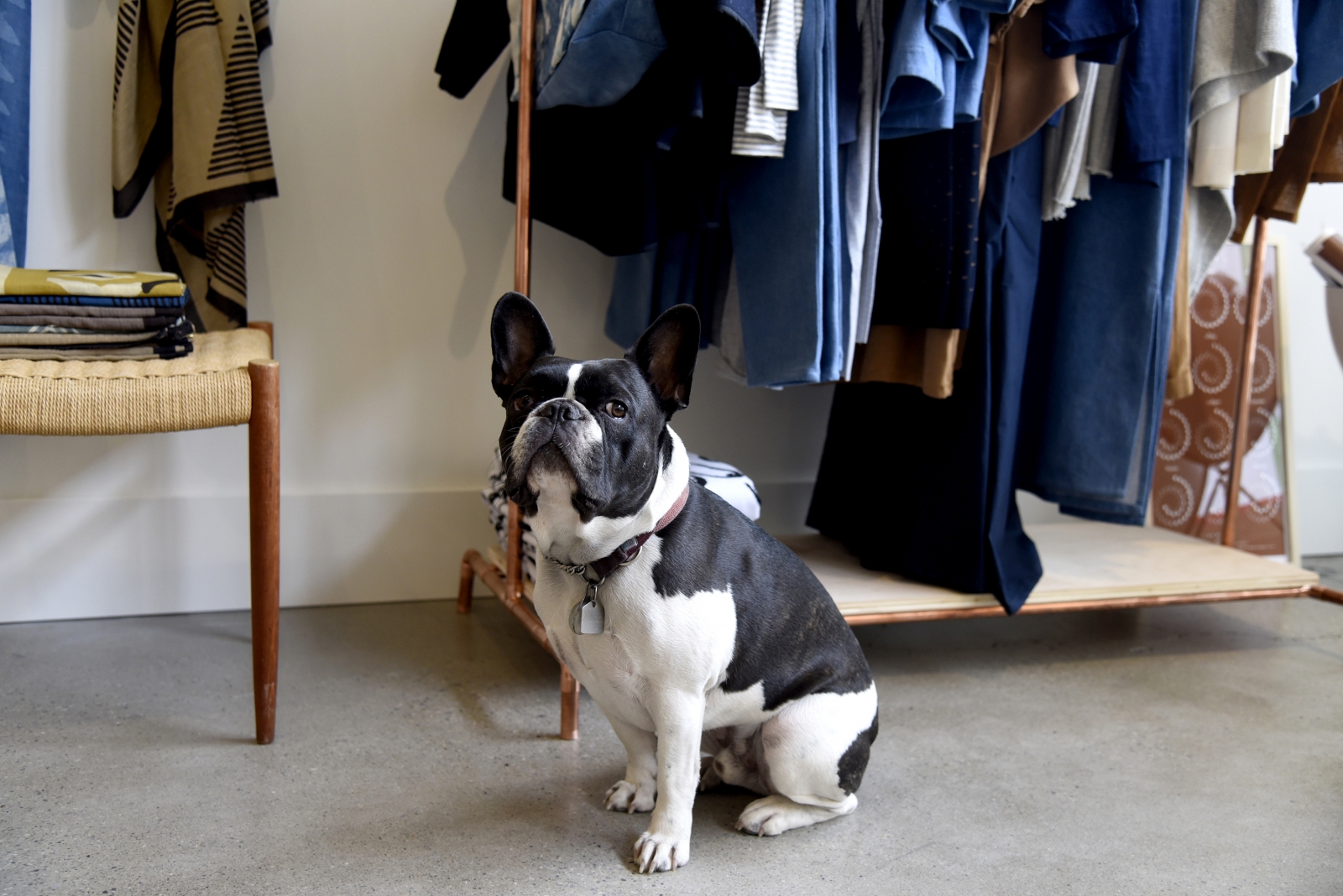 PHOTOGRAPH BY SARAH COMBER
Gus, Knorr and her husband's adorable fur-baby, is reason enough to visit Calgary's new general store.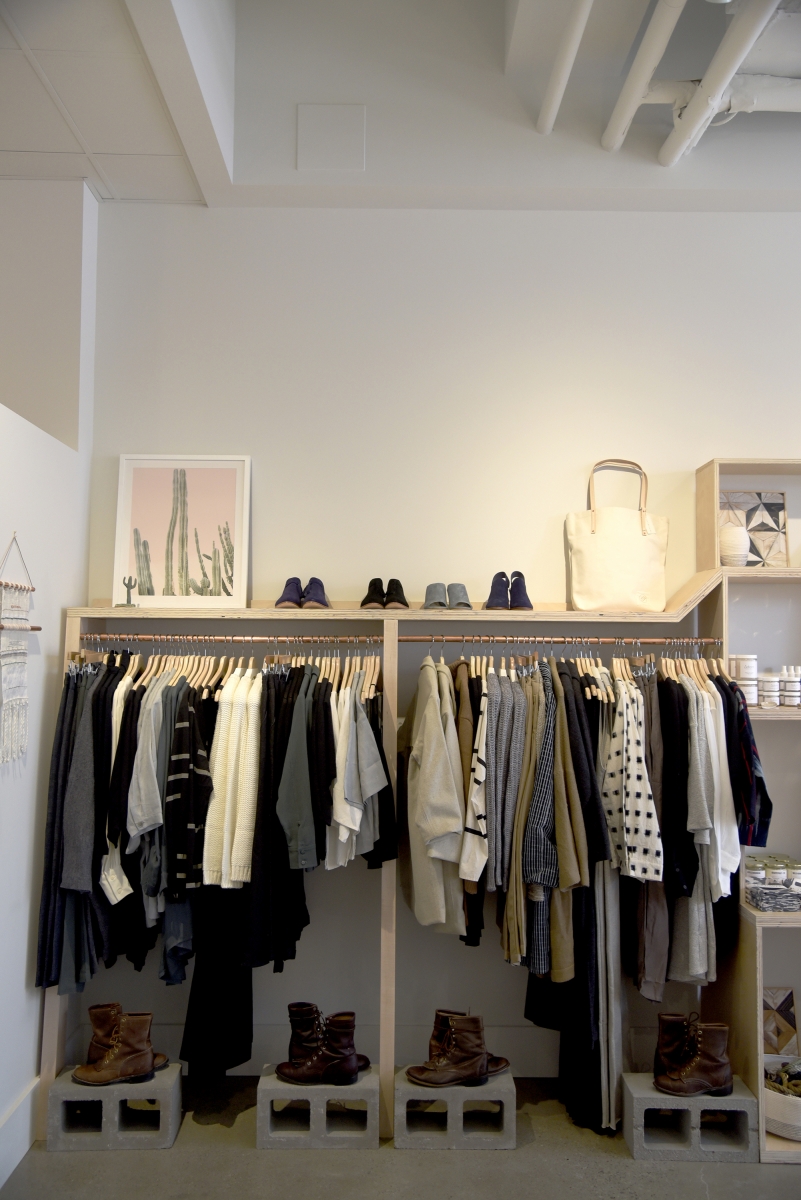 PHOTOGRAPH BY SARAH COMBER
Knorr says that her general store will cater to "people who appreciate craftsmanship and who are stepping away from wasting their money on disposable items that don't add value to their lives."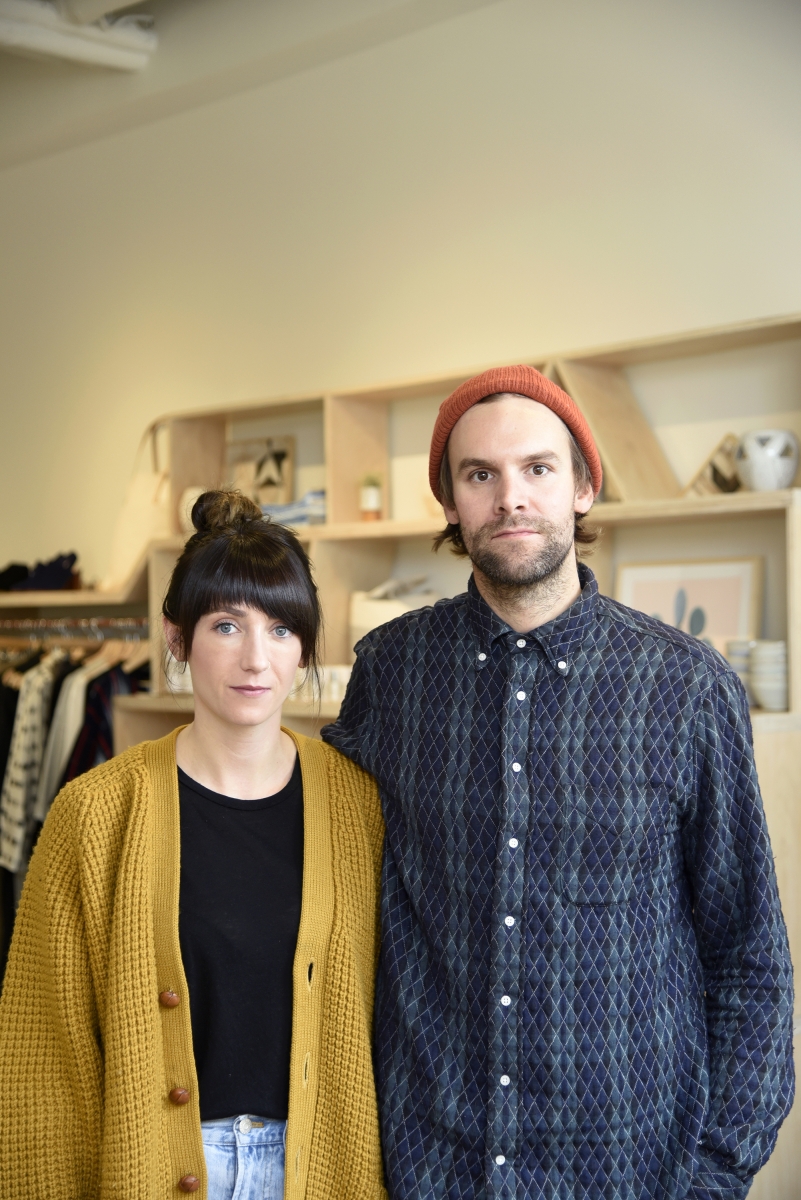 PHOTOGRAPH BY SARAH COMBER
Sarah Knorr's husband, Hayden, helped build Fieldstudy Shop with Knorr's father. "He's a silent partner," says Knorr. "He comes to the shops – people love him."
102, 1812 4 st. S.W., fieldstudyshop.com