For small businesses and consumers, pop-up markets for handmade crafts can be expensive for vendors and overwhelming for shoppers. But for those looking to purchase one-of-a-kind finds, or in search of an alternative to showcase their artistry, a new and local online market has come into the scene.
Established in June 2017, Sea & Sapphire launched as an online market for vendors local to the Calgary area. Designed to act as the middleman, the website is a platform for makers to sell their handmade goods. They also have the option to simply showcase their brand while linking back to their own personal platform. Customers are able to browse a number of categories from "Home" to "Woodwork" on the Shopify site, and peruse a variety of items created in Calgary and the greater area.
Long-time market attendee Ashley Hebert developed the idea when she noticed a gap in the market for local artists to sell their items. A jewelry maker herself, Hebert felt the larger market places in which artists typically sold their designs were over saturated with product and lacked quality control.
"I wanted to do something local and online," explains Hebert, "to just kind of have a platform for everybody who's just trying to make their way and do something different."
In order to ensure quality control on Sea & Sapphire, vendors must apply to be listed. Because it is predominately online, Sea & Sapphire extends the seasonal market experience to a year-round online marketplace, where goods are always on display for purchase.
For venders looking to sell their goods, a monthly or yearly subscription to the website can be purchased. Subscriptions allow vendors to post an unlimited number of items for sale, as well as advertise their brand while linking back to merchandise for purchase on their own personal site. In addition to being featured on the site's home page, subscribers will also have their items on showcase at Sea & Sapphire pop-up booths throughout various markets, where 100 percent of any sale made will go to the maker.
Non-subscribers may still display items for sale on the site for $2 per post or $20 for unlimited posts per month. Similar to a consignment model, all sales made on posted items are distributed to the vendor on a monthly basis with a five percent sales fee to Sea & Sapphire.
For customers, once an item has been purchased through Sea & Sapphire, all items are shipped, delivered, or arranged for pick-up through the vendor. Additional rates for shipping may vary by vender, but are noted on each post.
So whether you're looking to expand your retail venture for your handmade goods, or just hoping to stay in bed during the next market, here are a few pieces that will have you checking out Sea & Sapphire.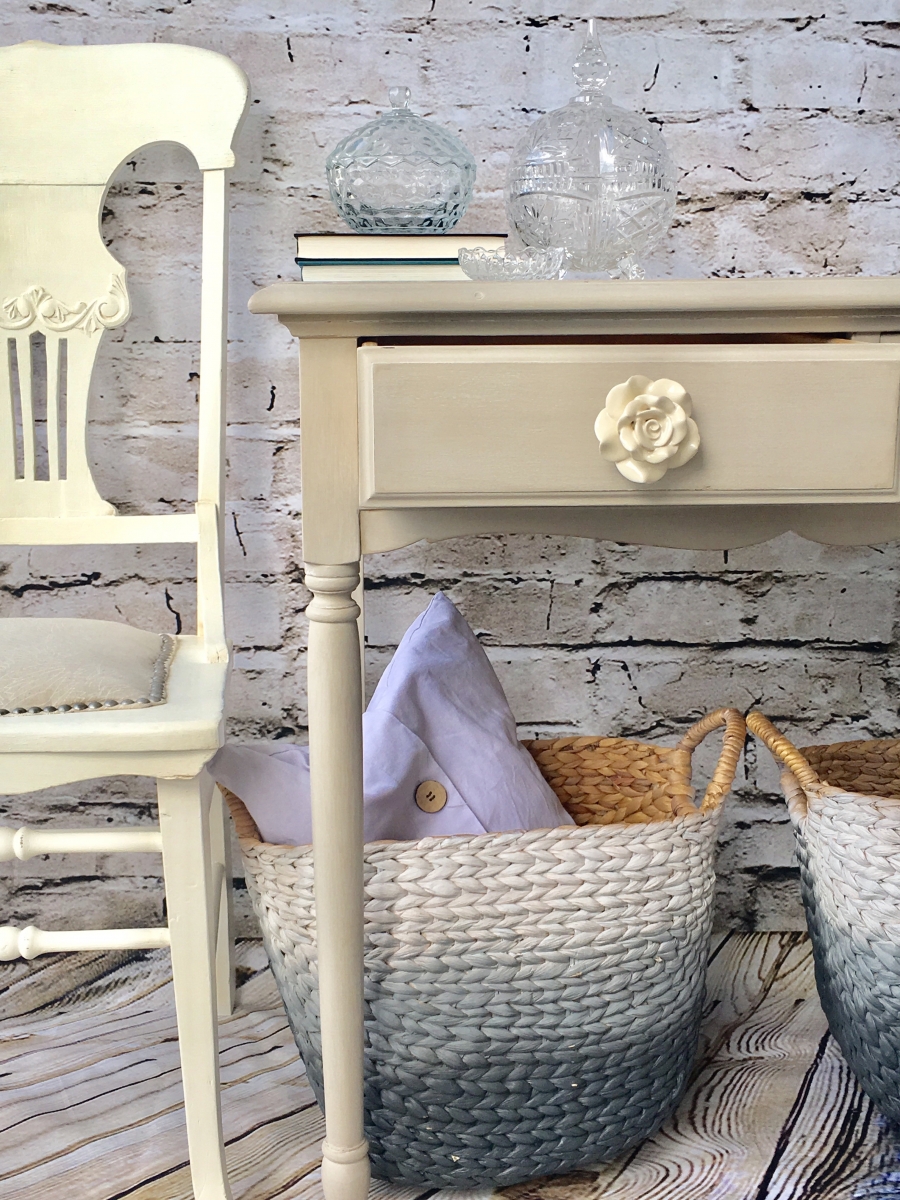 This desk with drawers contains elements of old and new. It's coloured with chalk paint and finished with a distressed look. The drawers are lined with wallpaper and detailed with rose knobs, making the entire piece one-of-a-kind. $225.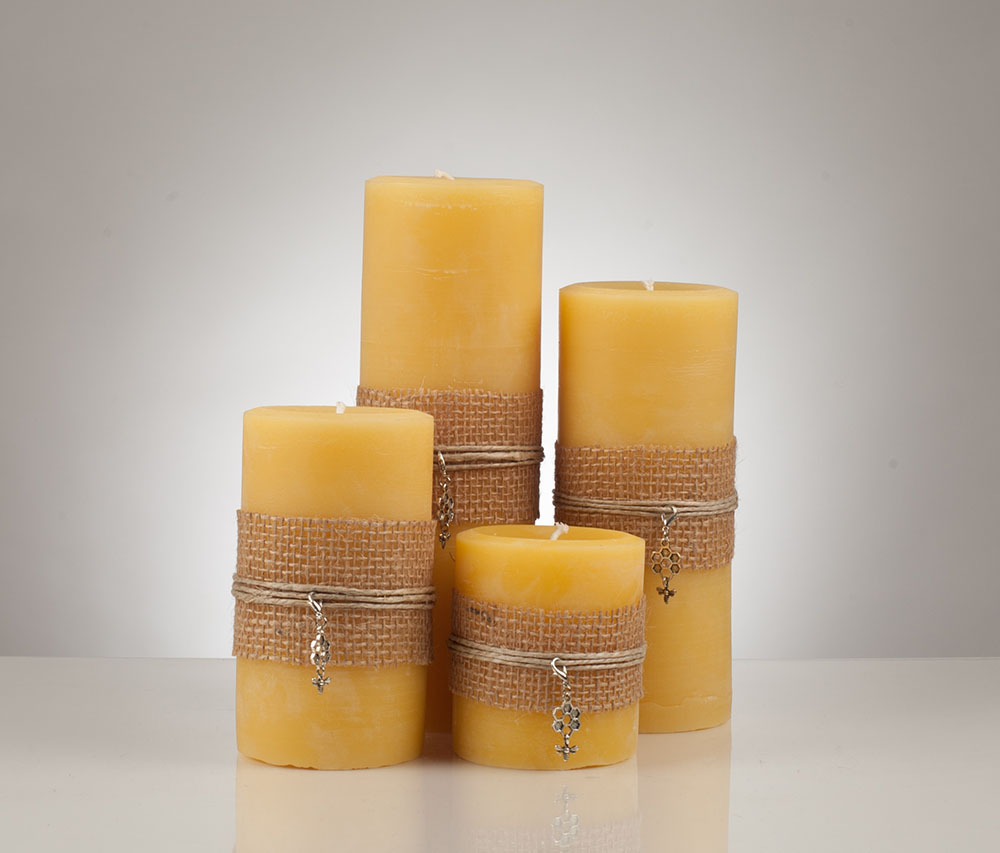 These 3-inch candles are made from 100 percent Alberta beeswax. Poured by hand, they emit a subtle beeswax aroma, making them great for those who are sensitive to various waxes and scents. Pillars are available by set or individually. $20.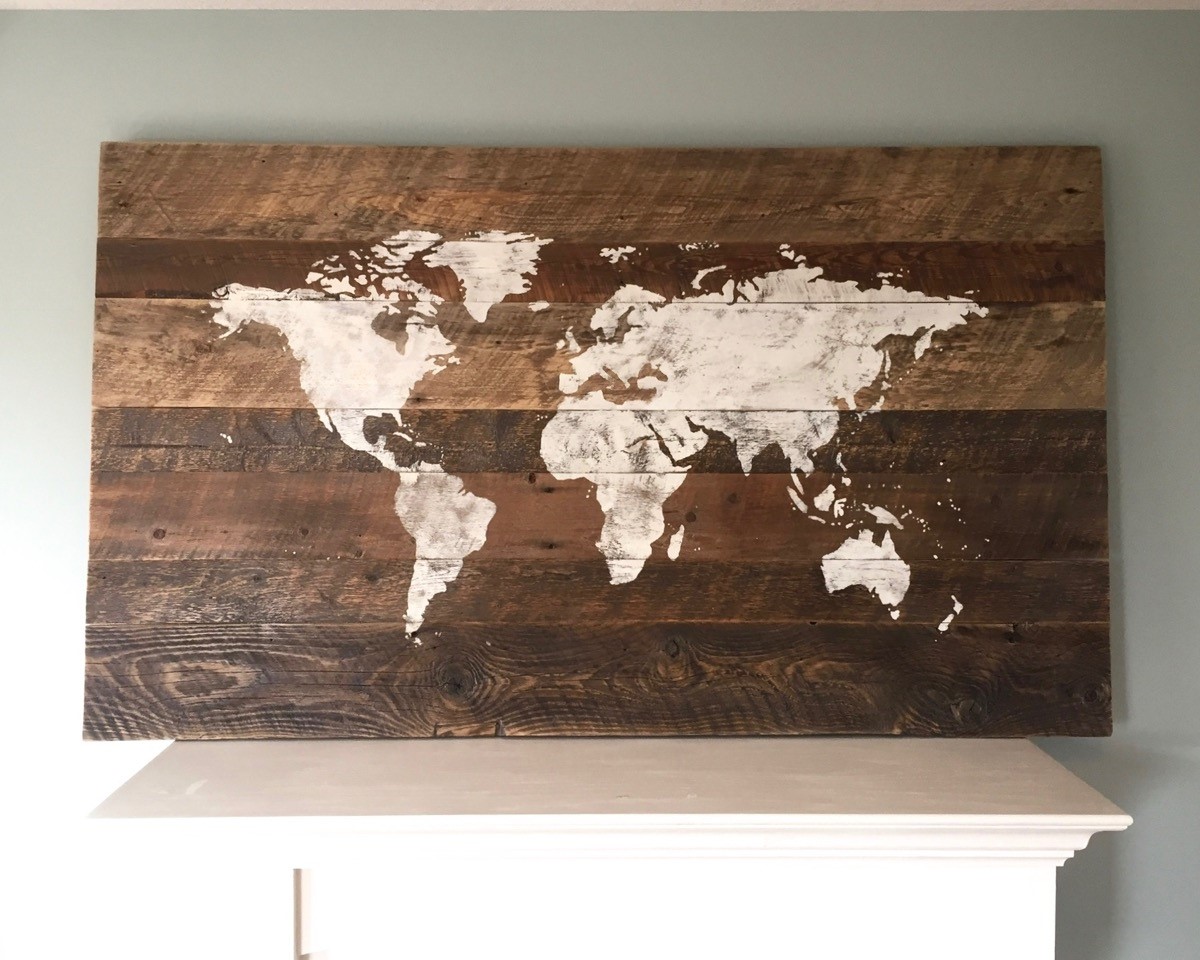 This world map is made from 60-year-old aged barn wood salvaged from the artist's childhood farm. Accompanied by a French cleat, the stencil is custom cut and the map is hand painted. $425.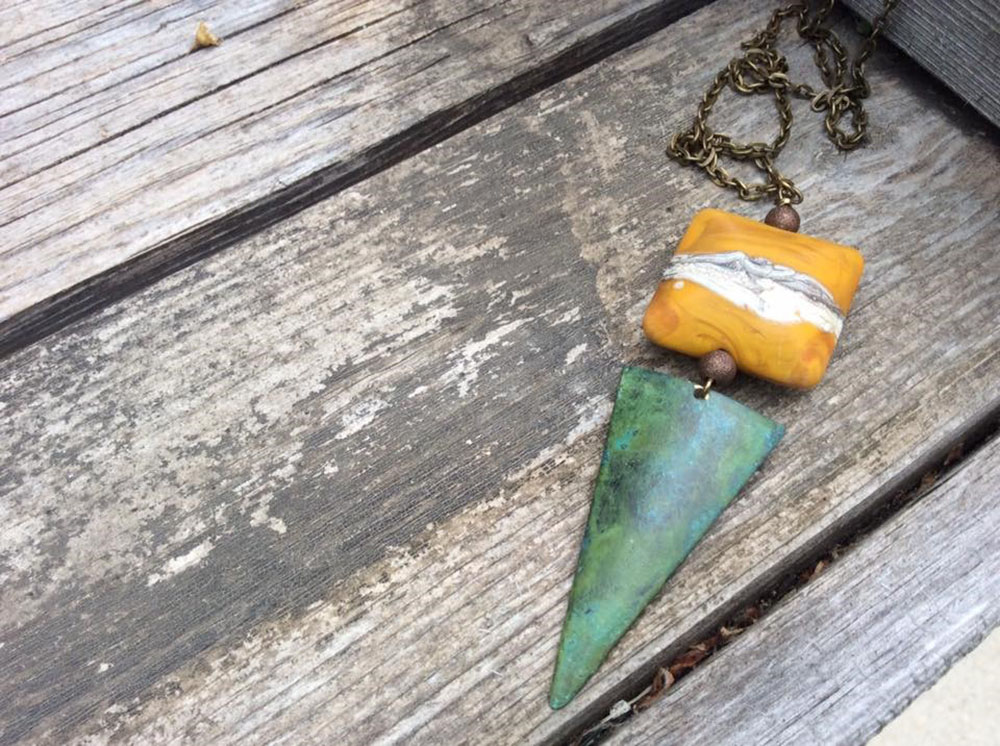 This glass bead necklace is handcrafted using an acid brass finish. The antique patina coating makes this design a beautiful addition to any jewelry box. $45.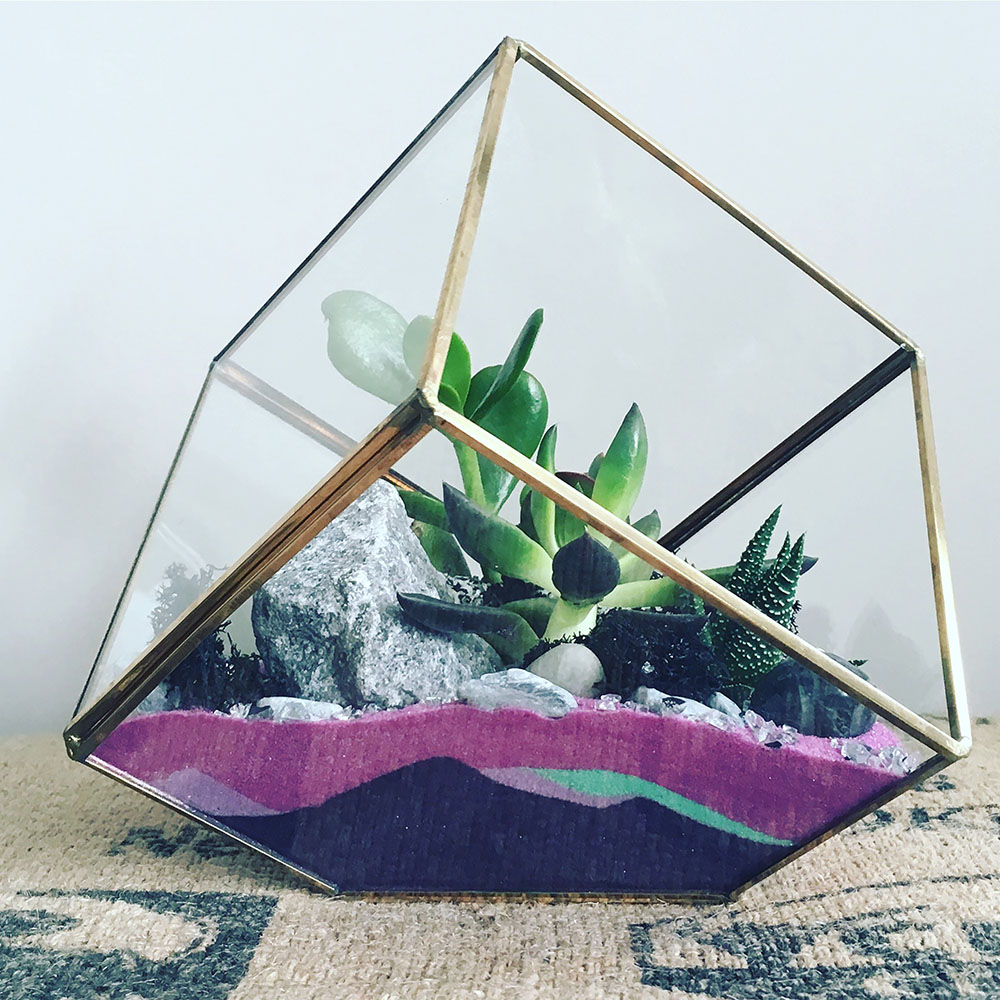 This gold geometric terrarium makes for the perfect piece to add to any setting. Care instructions and eye dropper included, this low-maintenance plant only requires two drops of water every three weeks, giving you all the time to enjoy its beauty. $70.