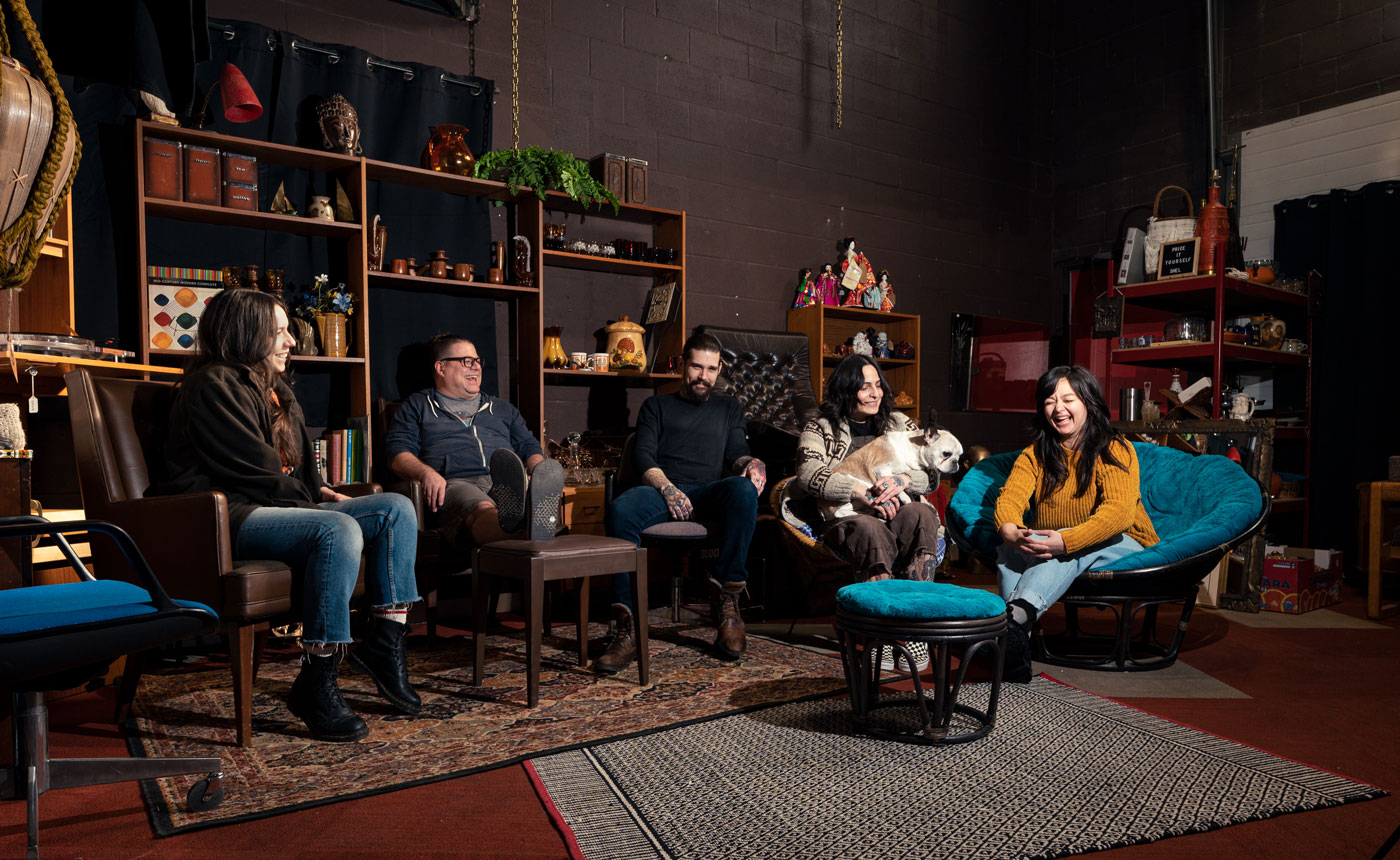 Upon walking into Bonnybrook Junction, your first impression may be that it's another flea market, the kind where you might find a coveted vintage tee or a limited-edition record. But it's actually the collective organization behind this market that could be considered the "hidden gem."
Founder Distance Bullock was looking to expand his vintage furniture business, Left and Found, when he had the idea to form a collective of small businesses in 2020. "When this space [that we are in now] became available … that's when we started inviting other people into it," says Bullock. "Something that was really important was building a community. We had the ability to bring people together in a good way."
Located in the Alyth/Bonnybrook industrial area, Bonnybrook Junction launched officially in April 2021. Currently, the collective has five members and six permanent vendors. Members have equal decision-making power and agree to a shared code of values, like working together to promote each other's businesses and services, sharing resources and committing to being actively anti-racist.
"Being a part of a collective means we actually make decisions together," says Bullock. "There's a foundation of morals and ethics and values that we all just kind of align with."
The collective invites guest sellers to Bonnybrook Junction's night markets, and offers a sliding payment scale for vendors, so that anyone can afford to take part.
There's also an in-house performance space, the Beat Nook, run by Bullock's wife Kara Bullock, that has hosted an anti-racism workshop, a poetry reading and live music. The venue is aiming to be a safe space for BIPOC creators and other under-represented groups to share their work. "COVID has shown us how much we need better systems of support, and [how] we need to help each other," Kara says. "We're very much trying to rethink and challenge: What is a business? What does it mean to work together?"
Bonnybrook Junction is open Friday to Sunday from noon to 5 p.m., 4108 17 St. S.E.