Not everyone feels the love for the frenzy of consumerism that is Valentine's Day, and it's not always because they don't want to participate in it. When it comes to Valentine's Day cards — perhaps the quintessential February 14th tradition — representation for LGBTQ+ individuals still lags, few languages are represented on greeting-card shelves and romantic, monogamous love is almost always the core tenet on display. That is, until now.
London Drugs has commissioned Cards For All, a line of 31 Valentine's Day cards drawn by Canadian illustrators that celebrates a far wider spectrum of identities and types of love. Queer, trans, polyamorous, asexual and a wide of berth of other folks are represented in the drawings and text here. Some languages used for the line include Chinese, Farsi, Punjabi, Tagalog and Braille.
Created by Canadians — including Calgarian James MacKenzie, whose design aimed at introverts is below — the cards are available now for $5 each at 20 London Drugs locations in Western Canada, including Brentwood Village Mall and Mount Royal Village in Calgary. As well, all proceeds support regional chapters of United Way. Take a look at a few of the cards below.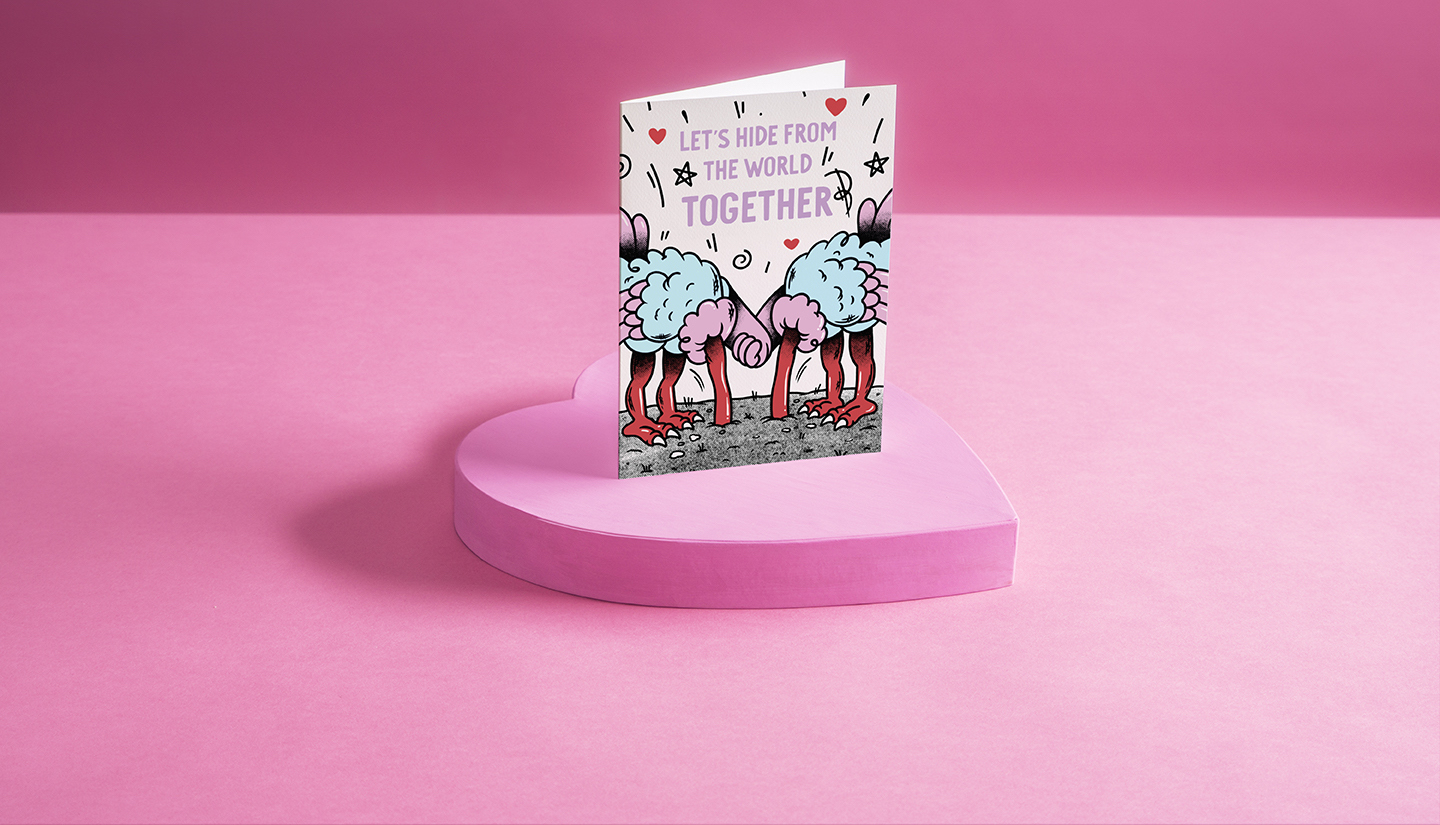 This card by Calgary's James Mackenzie celebrates the love of two introverts being alone together.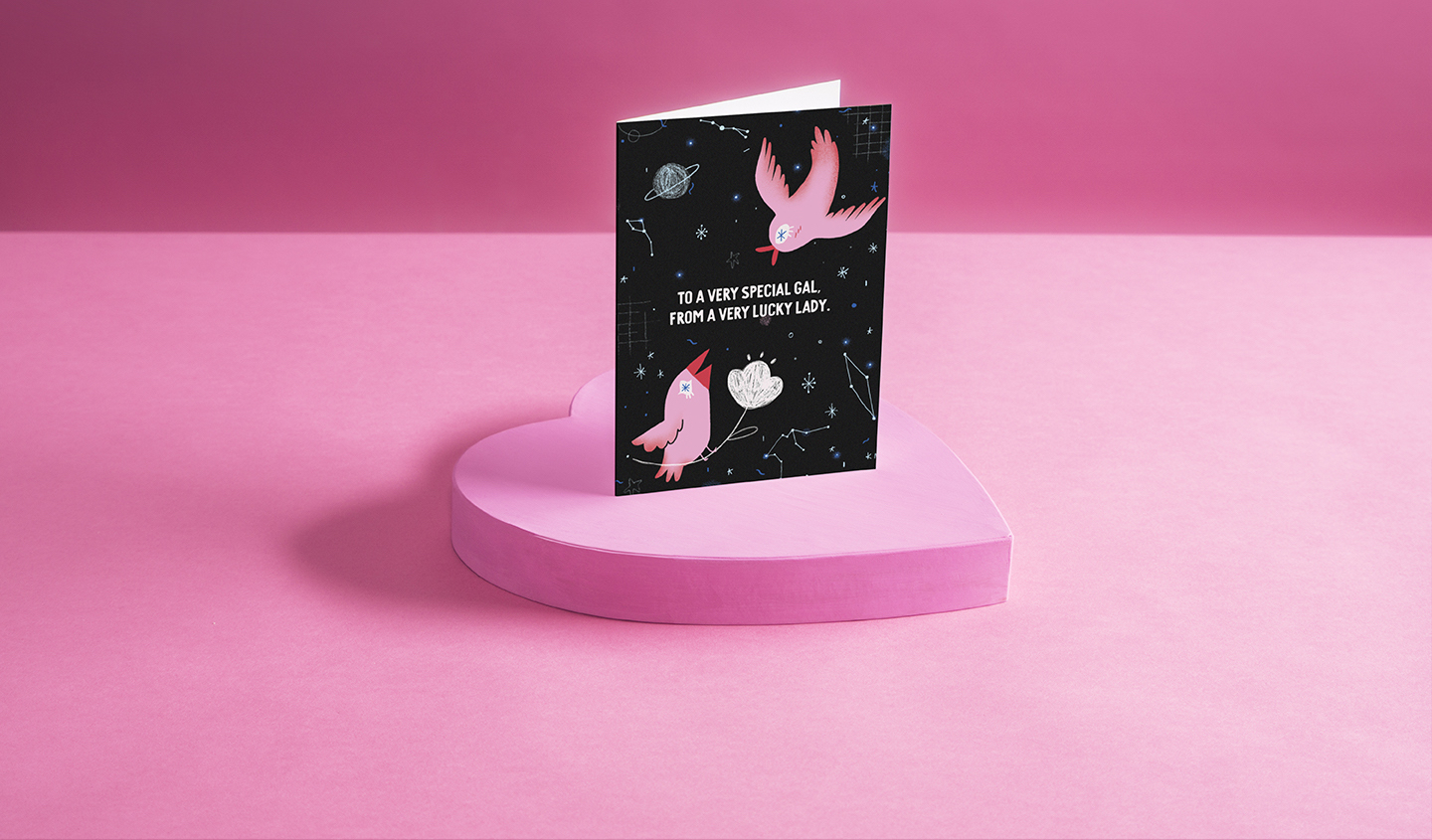 Karla Monterrosa's design celebrates a special love between two women.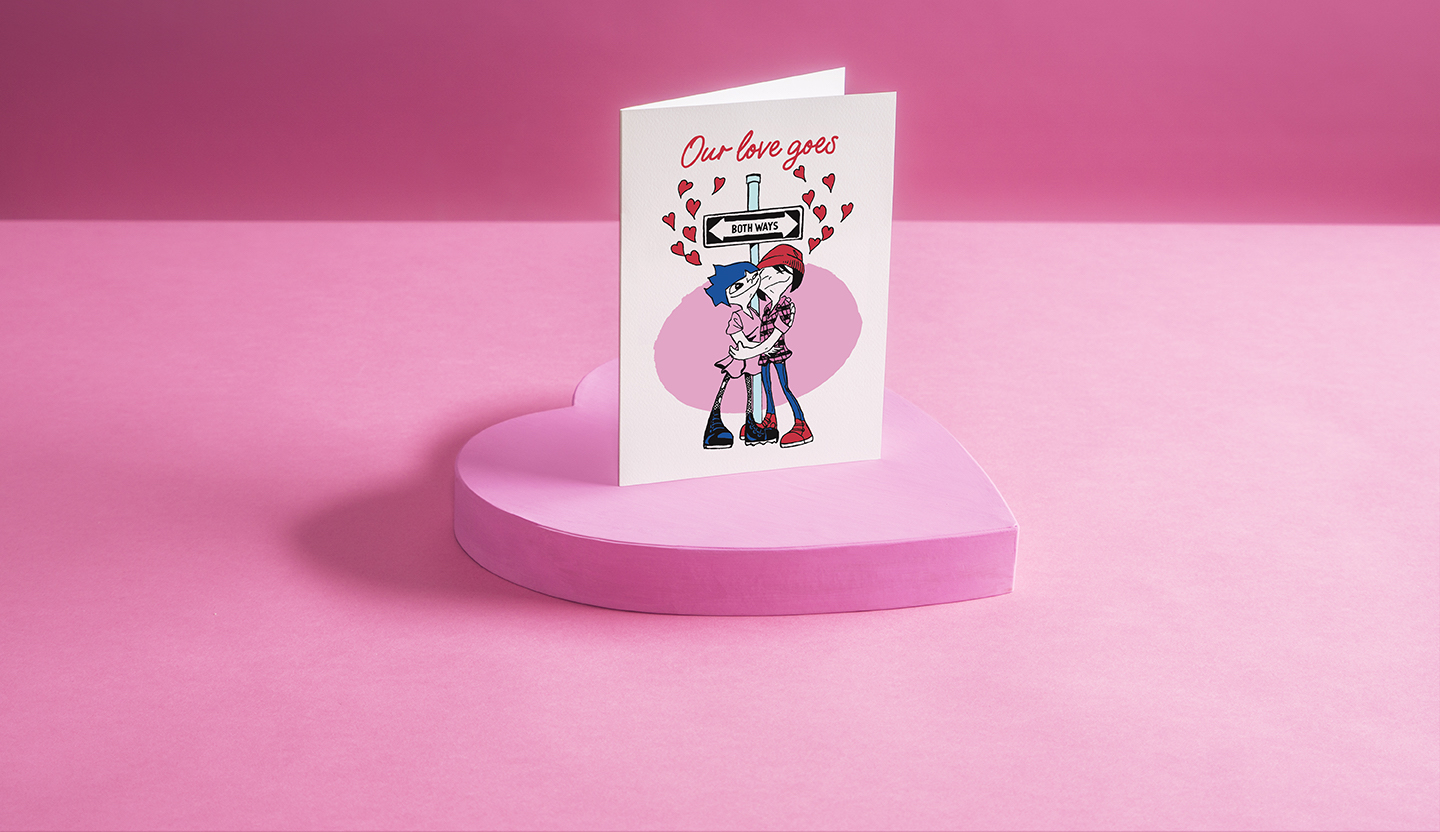 Izzy Gibsons' card celebrates a couples' shared bond in bisexuality.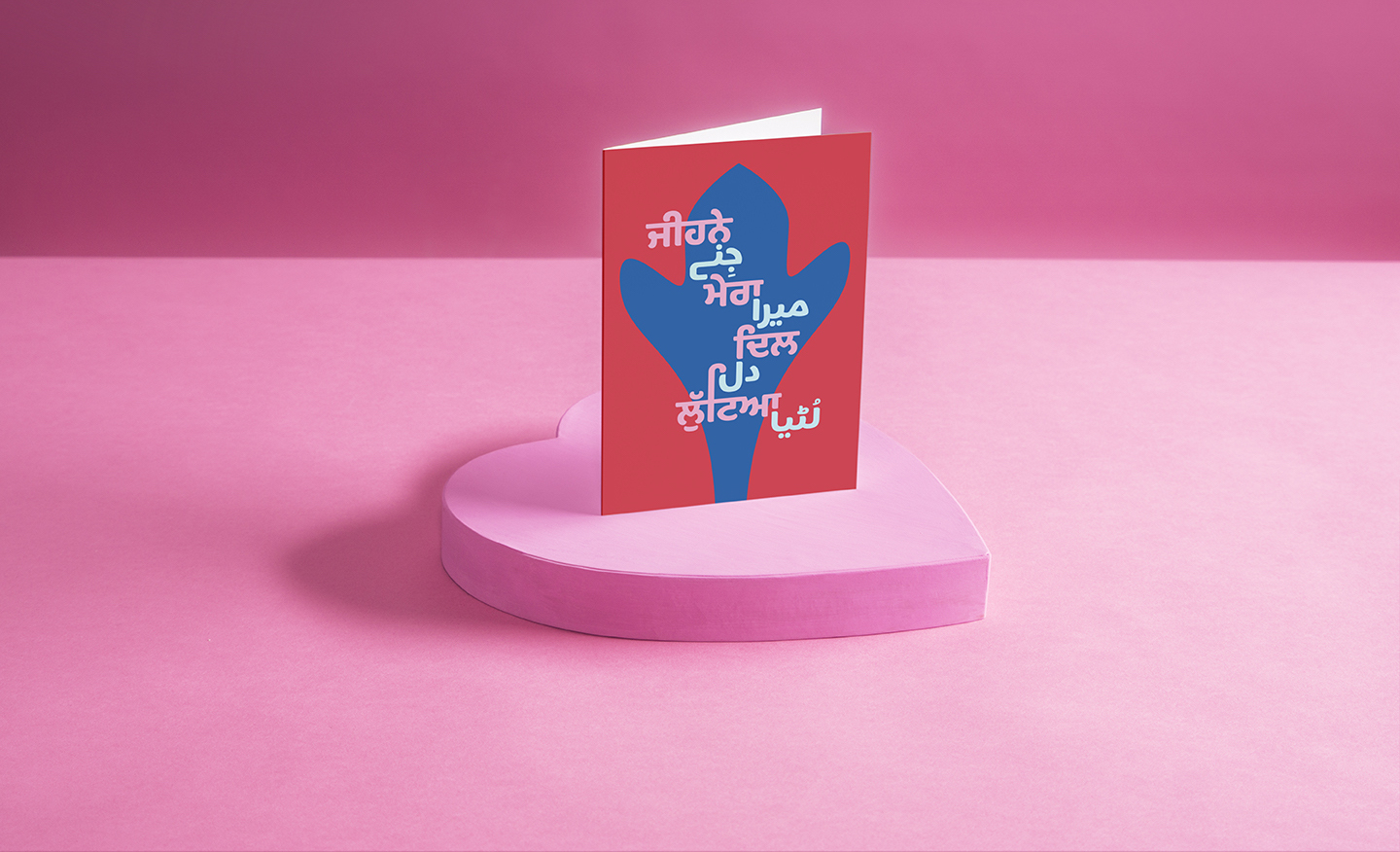 This card by Mustaali Raj is in Punjabi and roughly translates to "The one who stole my heart."