Now open in Calgary's Southcentre, Decathlon's first Western Canada store was designed with the future of retail in mind.
The French sporting goods store's massive 63,000-square-foot Calgary location carries products for more than 65 sports and activities ranging from horseback riding to snowboarding. It's also the brand's first store to pilot a new mechanization model, taking the customer on an assisted shopping journey using technology like phone apps and a 7,000-square-foot automated warehouse with 27 robots.
While shopping, guests can scan QR codes on products around the store with their phone (phones are also provided if needed). When you press the checkout button in the app, the automated robots in the warehouse gather the items and the staff gets them ready for the guests to try on and bring to the checkout. The goal is for this to happen in three minutes or less. This process emulates an online shopping experience, while also making room to display more products in the store.
"We know that a lot of people like to shop online, so using the app in-store is kind of bridging that over," says store leader Craig Binch. "It is easier to shop from your couch, so there has to be a reason to come into a retail store, so it's about the staff expertise and it's about the experience."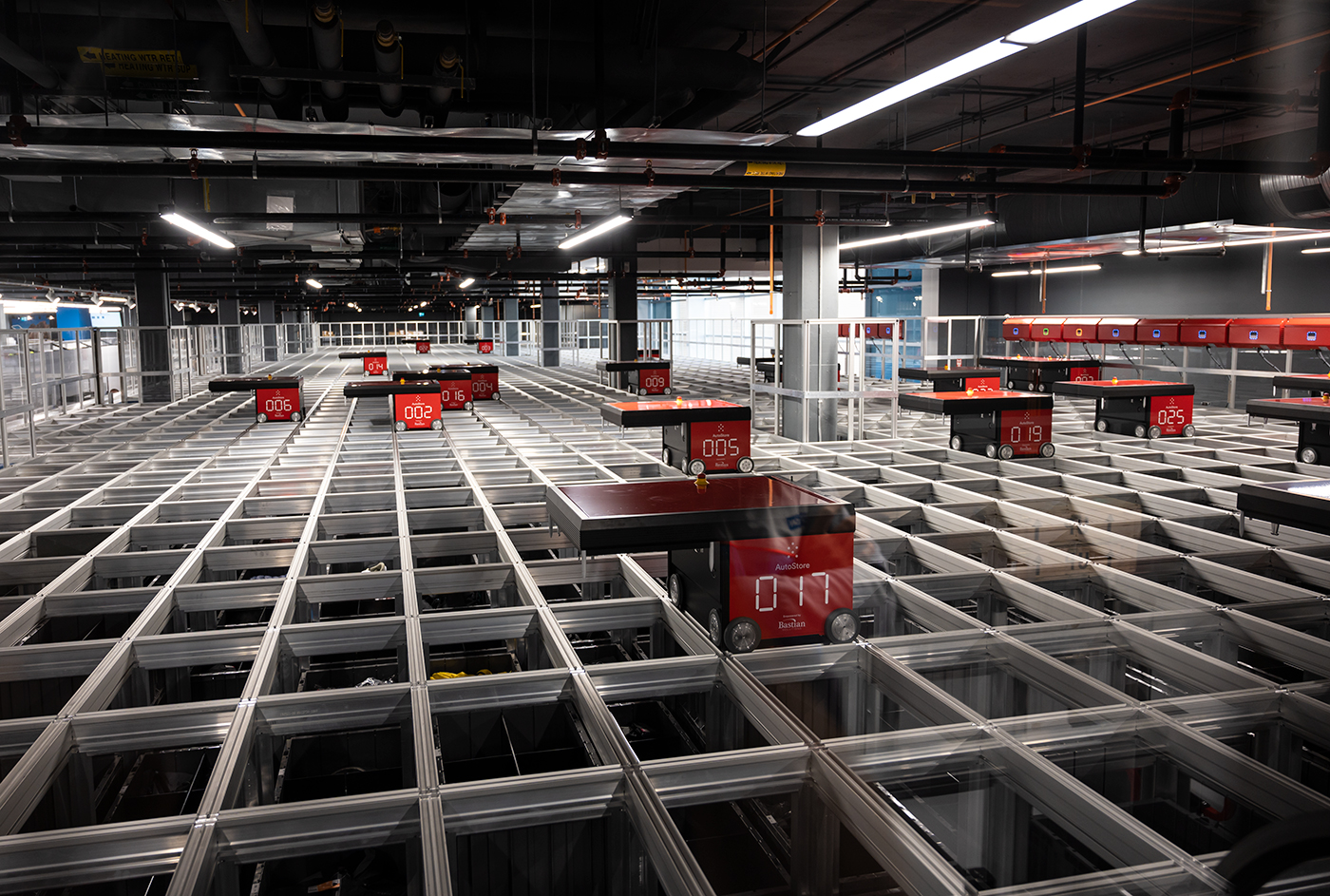 As part of the new retail experience, the design of the Calgary store also includes several community-oriented attractions. A basketball court, a cafe and co-working space, and a fitness studio are some of the store features that help make Decathlon a hub for sports-minded people. 
As part of its future-forward store design, Decathalon also has some sustainability initiatives, such as a second-hand area where "products with small defects or that are lightly used are made available for sale at a reduced price." There's also an in-house repair shop where equipment repairs can be made.
"We are doing something different; it's exciting that we are the city that is getting to try all of these things," says Binch. "Calgary is a vibrant community, and it's a very active community — all the pieces came together to make Calgary the right place for our new store."