We've all heard the old adage that it's better to give than to receive. But there is no way to be a virtuous giver without a delighted receiver. So, we asked some notable Calgarians to share their stories of the best gift they've ever received and explain what made it so special. While the specific gifts may not pique your interest, the insights into what made their favourite gift great and the care and forethought demonstrated by the givers may just inspire you to make someone's holidays with an expertly chosen, perfectly personal gift.

The Gift of Family
Global Calgary for more than 20 years. She covers traffic as well as community events on air and is well known for her "unique" take on holiday artichoke dip.
Leslie Horton has worked at

"When I was in my 30s I had a long-term relationship with a young man. We were together for years and years and his family just completely adopted me as one of their own. My family doesn't live here, my family lives in Vancouver, so I became very close to them. Then, when we split up, my father-in-law said to me 'you will always be part of the family.' That December, Rick, my former father-in-law called me and we went for coffee and he gave me a pair of diamond earrings. He said, 'I'm giving these to you because even though you are not officially part of our family anymore, you're always going to be part of our family. And I want you to think about that and remember that every time you wear these earrings.'
"I wear those diamond earrings every single day. When you're splitting up from a long-term relationship, you're not just losing your partner, you're losing your family and support system. He made it clear to me that it didn't matter if [the relationship ended], that he would still consider me a part of his family forever — and he has absolutely lived up to that word."
Gift Idea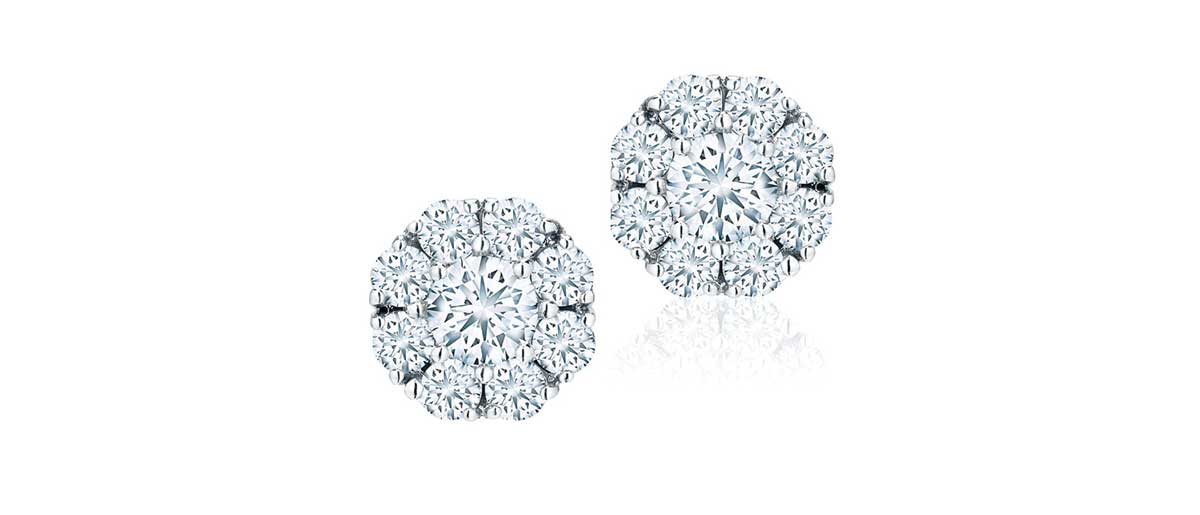 Building Memories and Remembering Hints
Soft Rock 97.7 FM's morning show, weekdays from 5:30 a.m. to 9 a.m.
Jay Donovan and Lynda Parcells are the hosts of

"I was barely old enough to read, but I could tell the difference between my name and my younger brother Todd's name. We ran downstairs and saw all of the presents under the tree. I put all my gifts on one side and all of Todd's gifts on another, and we opened every single one that morning. I got a ton of clothes and he got a Big Wheel. I went upstairs in my new clothes to wake up my parents, and my mom looked at me and said 'Wow, I'm so happy that you opened all of the presents four days before Christmas!' I guess I couldn't quite read a calendar yet. My brother isn't with us anymore, so I really cherish those memories." – Jay 
"My husband is the best at giving gifts. A couple years ago I saw this Kjus ski suit with bright orange pants and a dark grey coat. I tried it on and loved it, but it was so expensive. After a couple of days, I made myself go back to buy it, but it wasn't in stock anymore. I was pretty disappointed, but come Christmas morning there it is under the tree! My husband had actually gone back and bought it for me and made the store owners tell me that they were out of stock." – Lynda
Gift Idea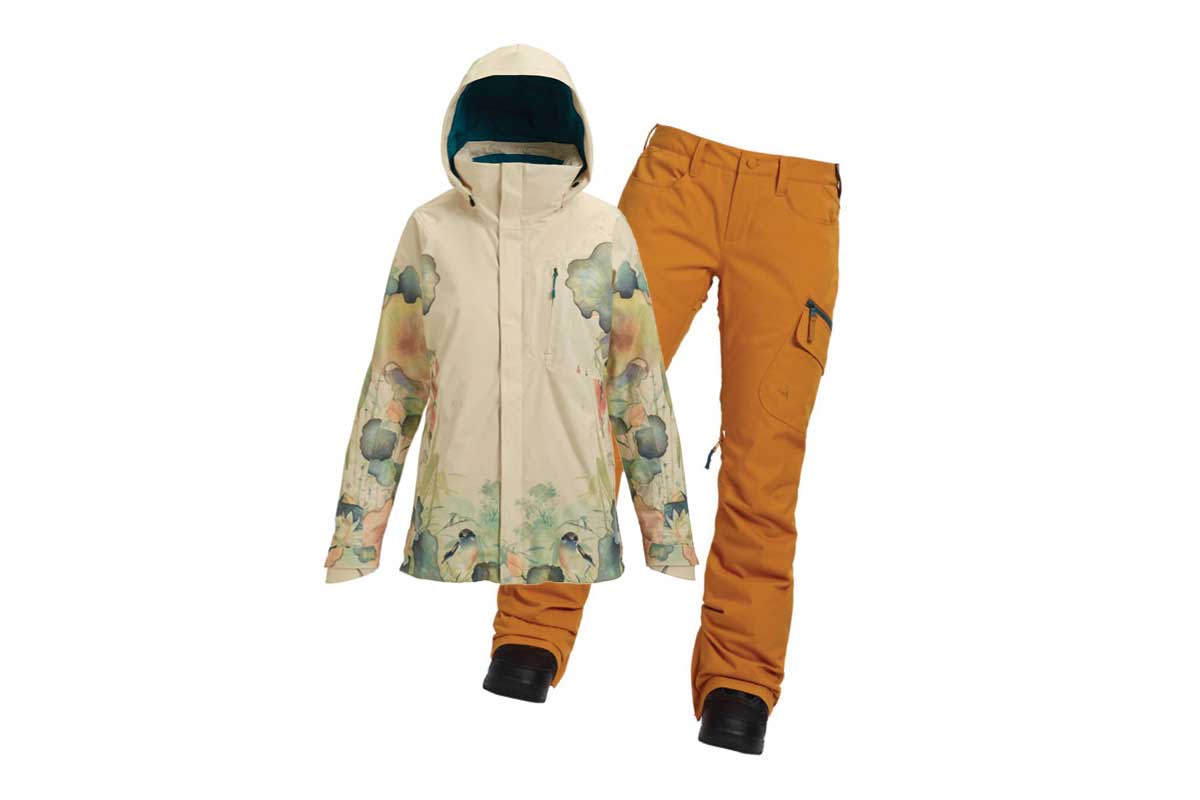 The Gift of Confidence
Siksika Council. He also plays in a band called No More Moments and organizes the annual Moments Fest music festival on Siksika Nation each May.
Carlin Black Rabbit is the youngest person ever elected to the

"Back when I started playing music when I was 16 or 17, my guitar player's grandmother purchased some equipment for us and got us some drums. Thinking about it now, she didn't really have to do that, but she knew that we had a passion for music and she knew we needed drums and updated equipment. She went out of her way to buy the drums and she bought my guitar player a guitar… When you're a teenager and on the reserve, you can't afford drums. So to me, I saw it more as just kind of like an investment and someone putting their faith in me."
Gift Idea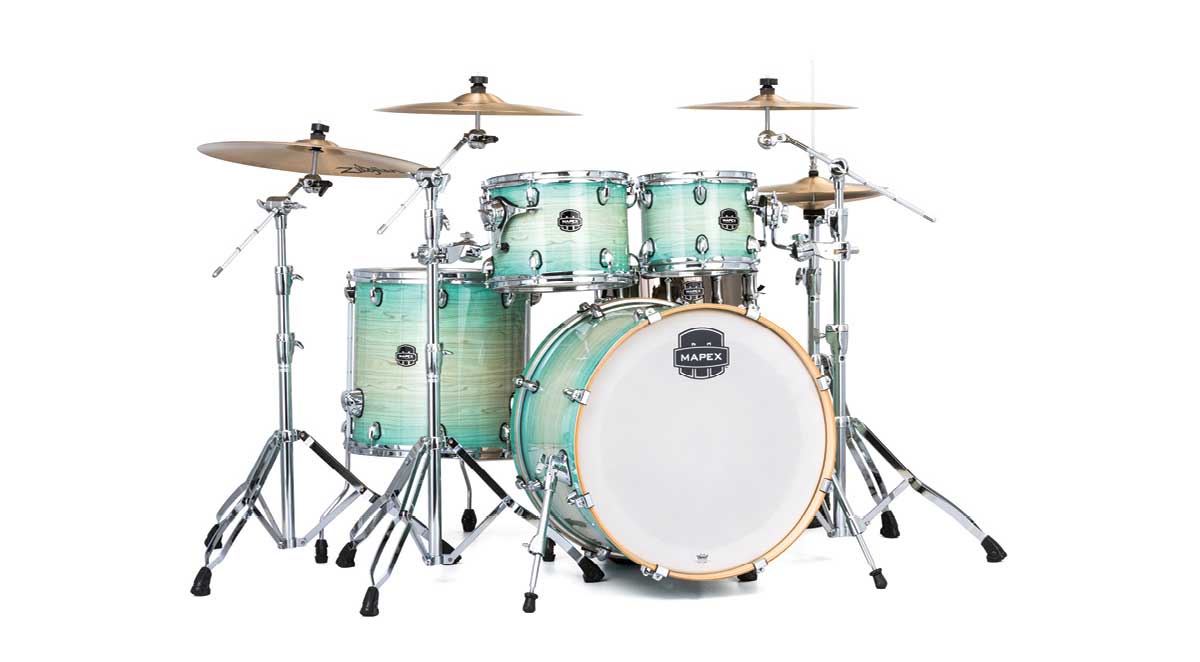 Go the Extra Mile
Kim's Convenience, and is a co-founder of YYCSOLEdiers, one of Canada's largest online sneaker collectors groups. Season three of Kim's Convenience starts in January.
Andrew Phung stars as Kimchee in the CBC sitcom

"When my wife and I first started dating, our first Christmas together was the first Christmas I'd had with a girlfriend. I'd been laying out hints, but I had no idea … The last box was a pair of Steve Nash Air Max 90s. Nash was coming off of back-to-back wins and he'd done this collab with Nike. [The sneaker] was only released in a couple of boutiques in just a few cities. Back then, it wasn't like now — there weren't all these sneakerheads and places to get collector sneakers online. In 2006 you had to go to that city that had them and wait in line. But she scoured eBay and found them. I still have that shoe. And if I see that shoe, I buy that shoe. I have four pairs now: the original, a couple that are all scuffed up and worn and one pair still in the box. That shoe really started me as a collector — I'm an avid sneakerhead. And it was also around that time that I started to know that I wanted to marry her because she was so thoughtful. She made my dream come true. It all started with that: the Steve Nash Air Max 90."
Gift Idea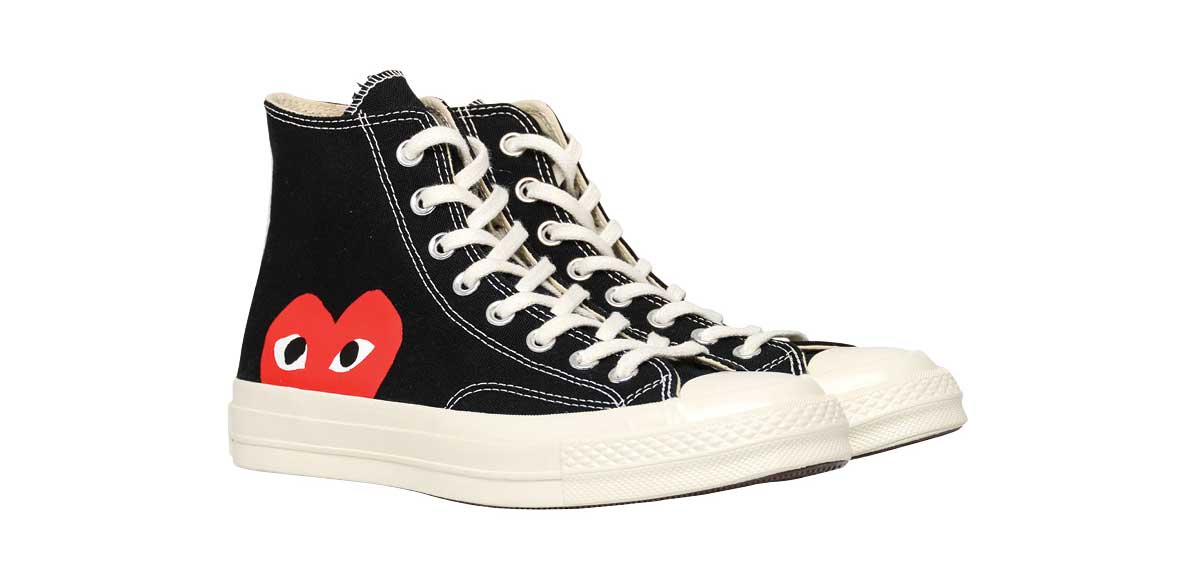 The Gift of Respect
Foon Yap is an avant-garde violinist and composer. Her debut solo album Palimpsest is available on

"I was listening to music in my studio apartment through a broken iPod dock that had mediocre sound. And even though I'm a musician, I felt like I couldn't afford such a lavish indulgence — to buy myself something suitable for my needs. Finally, my partner and co-producer, Mike Gratton, offered to split the cost of a half-decent speaker system for my home. We went speaker shopping in stores all across Calgary and the full day we spent listening and comparing speakers was an ear-training intensive that taught me to pay attention to balance and clarity. It's an awareness that informs my work as a performer and on my recorded work as well. Finally, we purchased the Harman Kardon Aura, which is a beautiful Bluetooth speaker with a built-in subwoofer. It's designed to fill a room with sound and it's informed by a mid-century-modern aesthetic.
"That gift meant so much to me because it was a personal affirmation of my self-worth. It really taught me that I need to give myself the things I need without procrastination or delay because I'm worth that much. It also taught me to become a true collaborator, to accept help from others and let them take care of me."
Gift Idea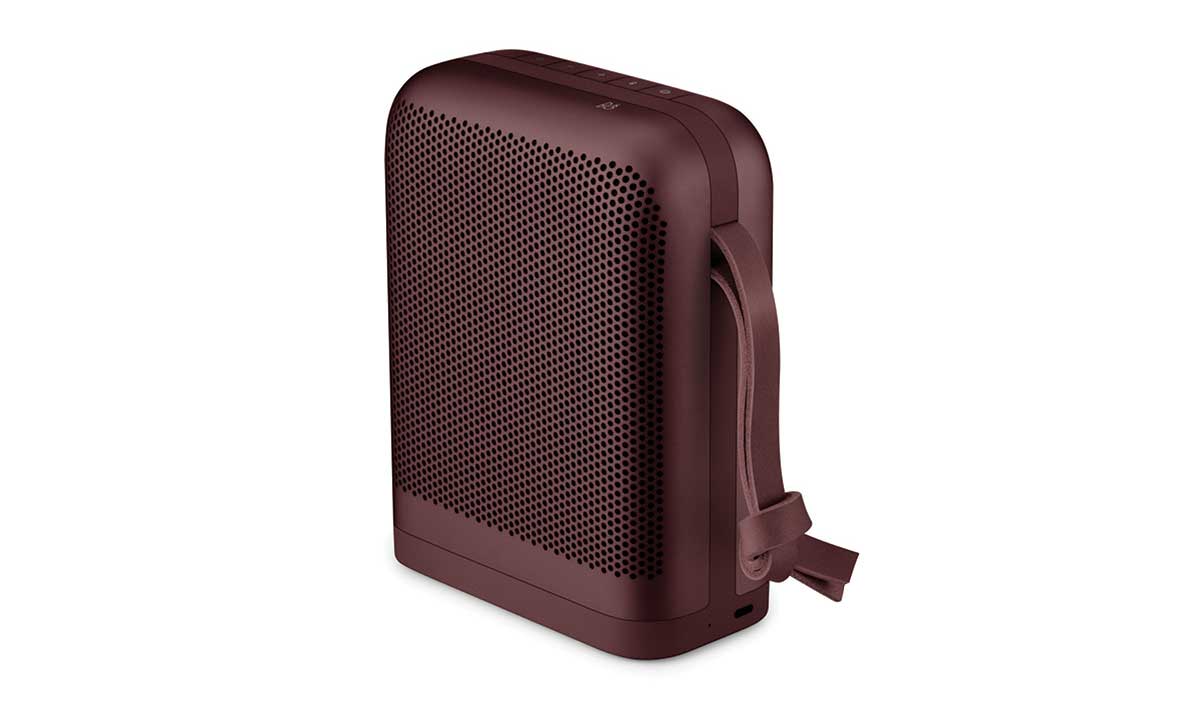 The Gift of Artistry
Stephen Hair is a veteran stage, film and television actor. This month he plays Scrooge in Theatre Calgary's production of

"After about five or six years of playing Scrooge here at Theatre Calgary, my mother sent me, for Christmas, a digitally remastered version of the old classic A Christmas Carol acted by Alastair Sim. Now, I had watched this for many, many years when I was a kid — it was our Christmas tradition — and, [the film quality] was all grainy and black and white. But this digitally remastered version was so beautiful, and it meant a lot to me because I hadn't watched it for many, many years.
"I didn't want Alastair Sim in my head because I always thought he was the best Scrooge. What it did instead, was it reinvigorated in my mind how wonderful the story was and how lucky I was to be doing it. Although I didn't want to copy what Alastair Sim was doing, I did want to find his reality and his truth that made that film such a classic. To be able to keep playing Scrooge for 20 more years after that was really something. I hope I've managed to share some of the feelings that he put into his performance in mine."
Gift Idea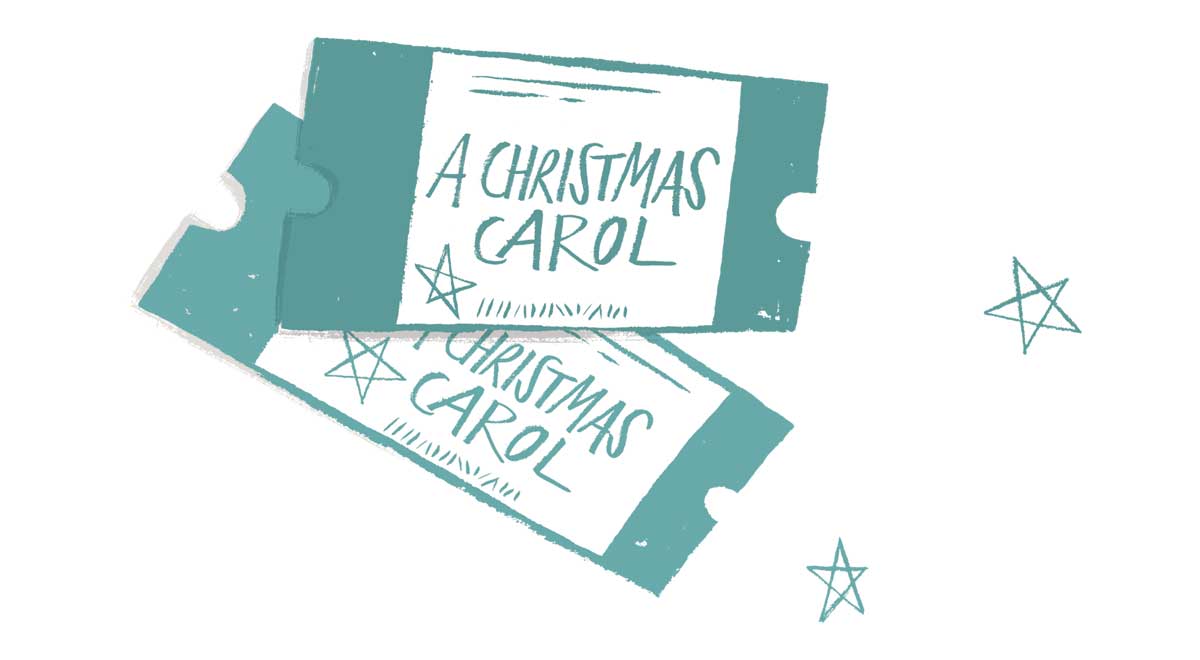 Attention to Detail
Banff Centre for Arts and Creativity. He served as Calgary's Poet Laureate from 2014 to 2016 and runs a small press outlet called No Press.
Derek Beaulieu is an award-winning author of more than 20 books and the director of literary arts at the

"My daughter, who is 17, is a member of the Calgary Children's Choir and they did a tour of Italy last summer. This was her first big trip not with her family, and she came back to Calgary, and after she finished unpacking she handed me this little parcel. Inside was a pair of cufflinks that she had purchased from a Murano glass factory on one of the islands outside of Venice and an orange silk tie that she bought me from the Florence market. And both of these things I wear with great regularity.
"She was able to pick my aesthetic well. She picked a perfect colour and perfect style. This was a gift that not only showed a great deal of thought for the audience, for me, but it also was this moment of coming into herself. She was travelling on her own, she was doing stuff away from family and she was able to look back at her family, look back at me, and go 'this is something that my father would like.'
"It was a great conversation because she knew I do a lot of travel and often come back and tell her about adventures all over the world. It was like she was like taking her position in that conversation. She was like, 'I travel too and I think of you when I do so, and I found this in a place you've never been.' It was a fabulous gift."
Gift Idea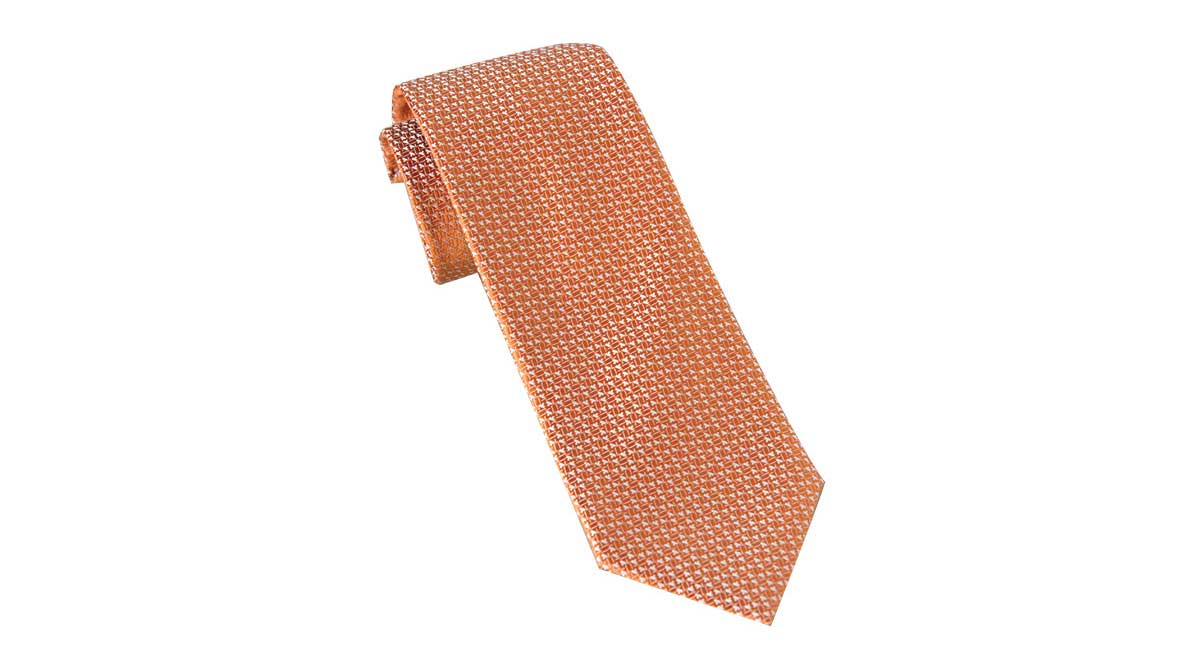 Add to a Collection
Wordfest and the former editor of Swerve magazine, among other publications.
Shelley Youngblut is the CEO and creative ringleader of

"The best gift I ever received ultimately resulted in me marrying my husband. I have this very odd collection of tiny miniature shoes that I inherited from my grandmother and it was in my apartment in Brooklyn. A lot of people were kind of freaked out or didn't understand it; they thought it was really weird. On our first date he walked around my apartment noticing things — which made me think that he was actually taking me very seriously — and he got to the shoe collection.
"He asked me about it, and then a couple of months later on my birthday, in a beautifully wrapped present with a beautiful ribbon, was a gorgeous silver shoe that he got to go with the collection. He'd gone into an antique store in Greenwich Village and there was this really funky, quirky guy who ran the store. [The shopkeeper] gave him the story that it had belonged to the Grand Duchess Anastasia, the last of the Romanovs, and that when her entire family was killed she somehow escaped the Soviets, bleeding and clutching this antique shoe. Somehow it wound up in this antique store and into the [shopkeeper's] heart. And because he was somebody who was obviously in love, the [shopkeeper] would sell the shoe to my future husband.
"So what I want to say to people right now is: if you're looking for the perfect gift, look at their collections. I think everybody has something — whether it's salt-and-pepper shakers or weird religious iconography, or whatever. That can ultimately be a really great way to have a meaningful gift that will hit the sweet spot."
Gift Idea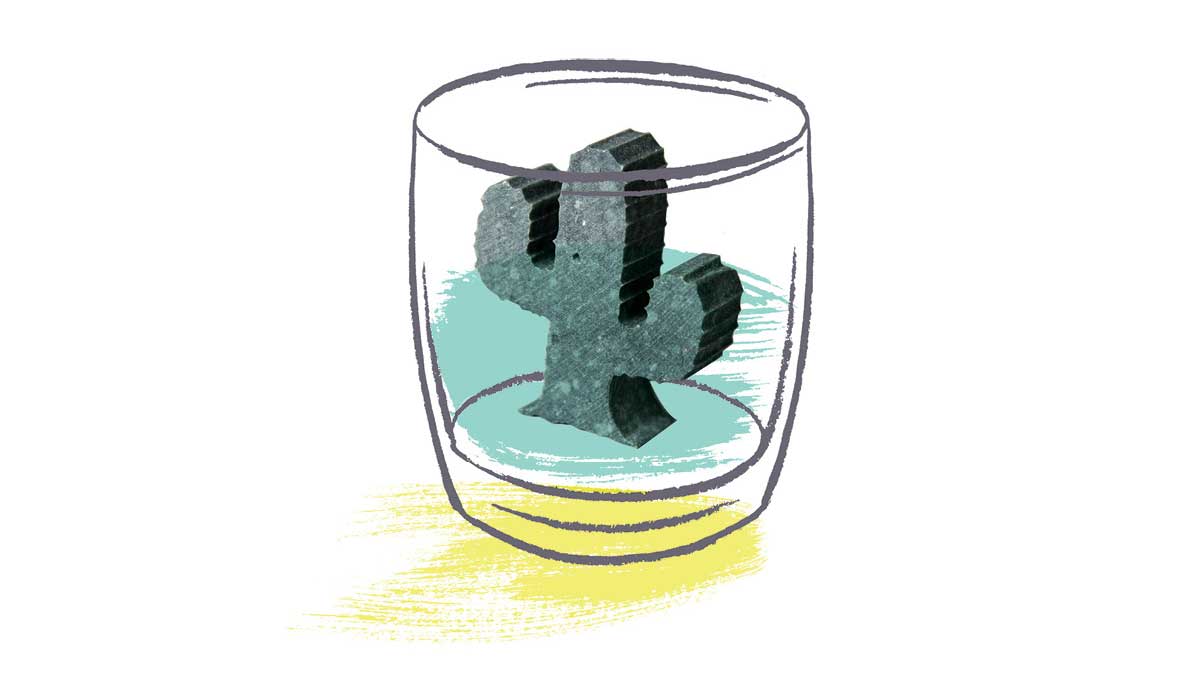 When All Else Fails, Get Them What They Asked For
Michael Bernard Fitzgerald has released four albums. His music is available on

"I was seven years old and my parents got me my first guitar, which is a blue Washburn electric guitar. We sat down on Christmas morning and we were through all the gifts, we were through the stockings, we were all done. Then there was one more gift hidden behind the couch, and I pulled out this black electric-guitar case and inside was this guitar. It had the same shape as a Fender Stratocaster and was this beautiful blue. And when I put the strap on I think it hung at my knees, but it was this awesome, awesome, real electric guitar. There were instruments around the house before that, but for some reason I kept on asking for a guitar. I don't know how long I asked for it — I'm sure I asked for a while — but I don't remember why I thought I wanted one. I'd never even played one before that. I played some of the instruments around the house before that, but never found one that kind of was for me, you know? Obviously, I still play guitar, so that was a nice [segue] into what happens now. I still have it."
Gift Idea