Lush & Layered
Designed by Planta Landscape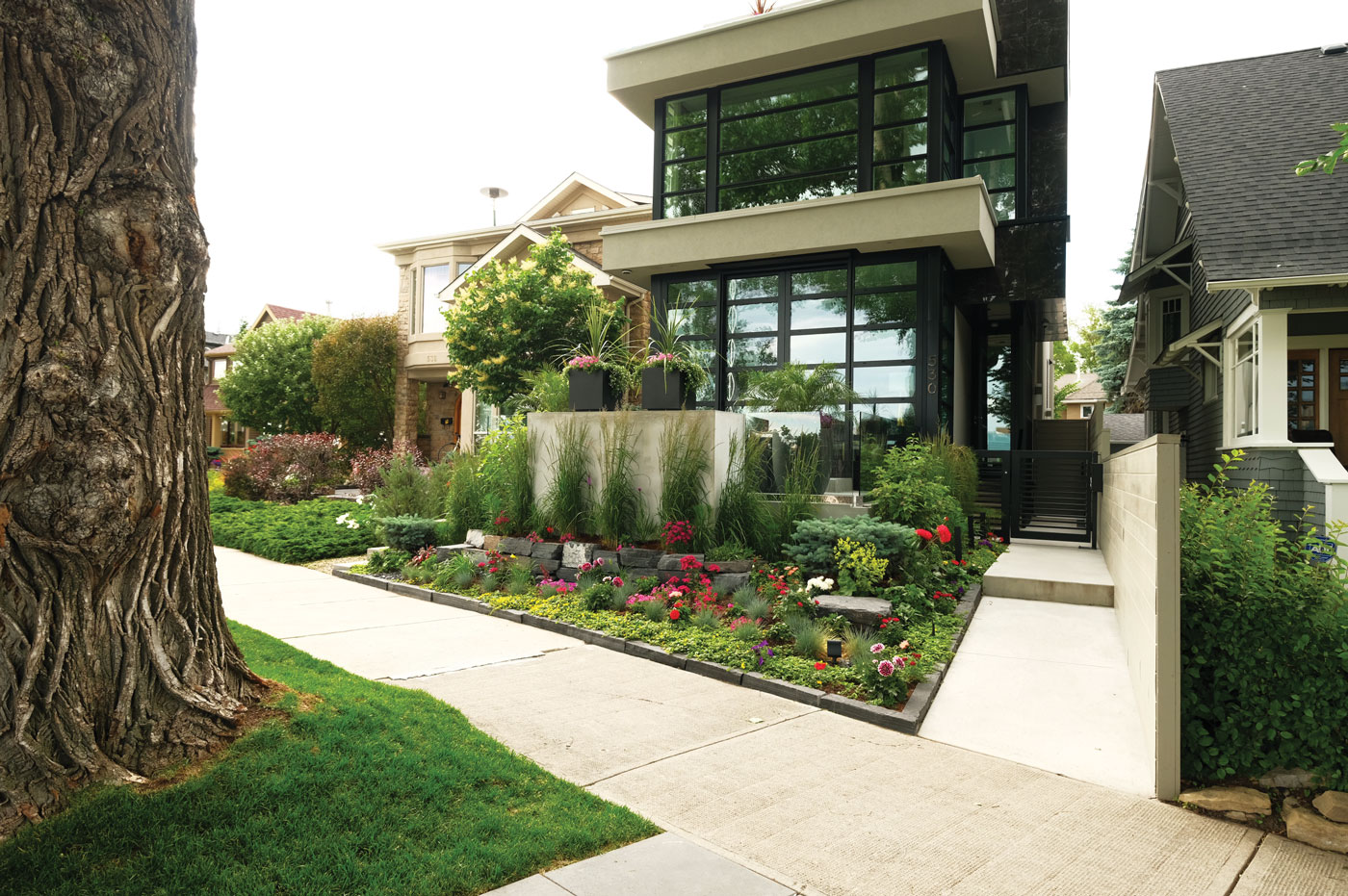 The relatively small footprint of this project presented big opportunities for Planta Landscape to get creative with design. One of the most popular projects shared on Planta's social-media accounts, it incorporates carefully placed Rundle rocks and layers of vegetation to create dense, tiered coverage that doesn't obstruct city views.
403-254-5437, plantalandscape.com, @plantalandscape
Exterior Elegance
Designed by Paul and Doug Lavoie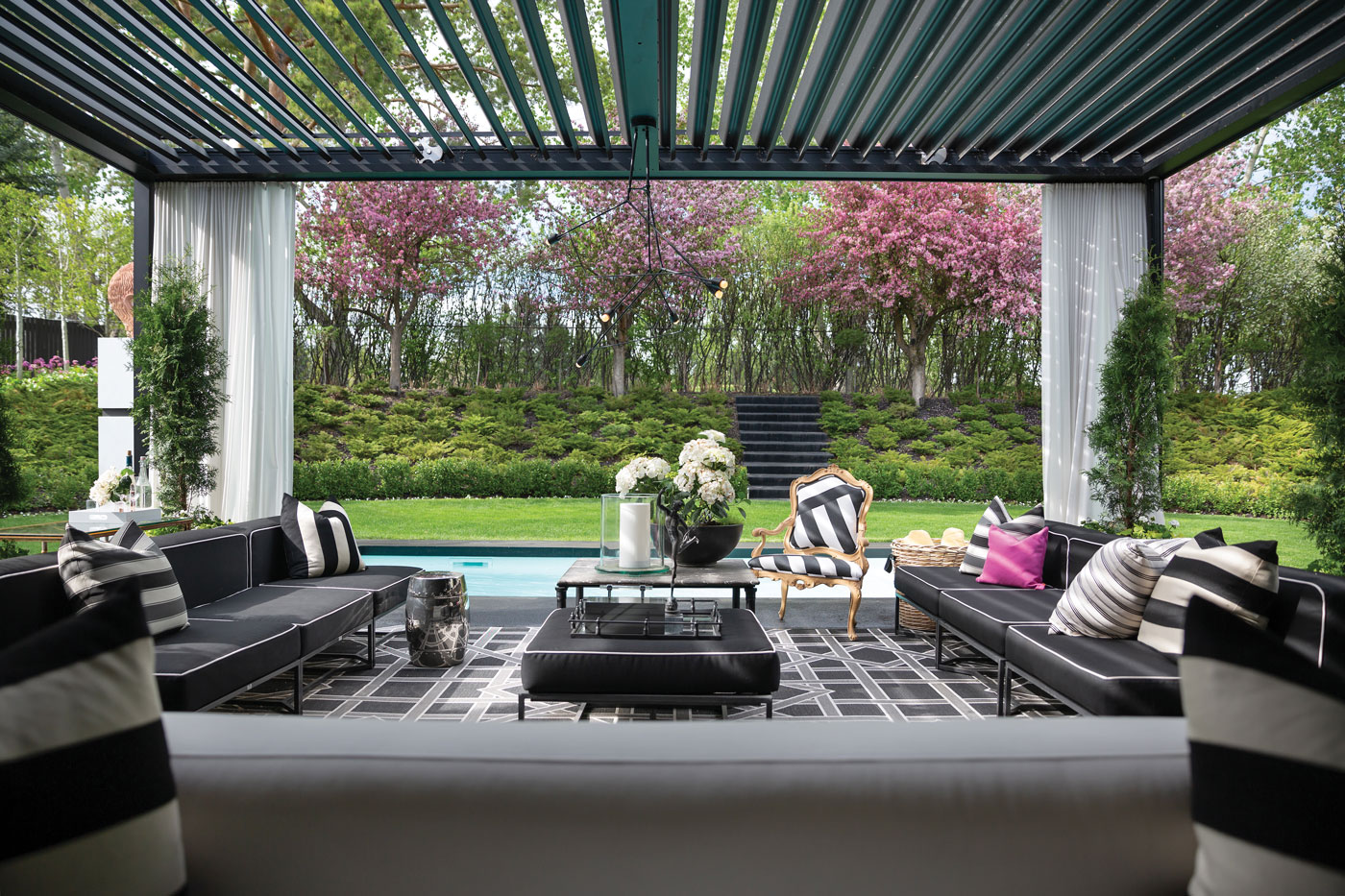 Interior designer Paul Lavoie teamed up with his husband Doug Lavoie to create this serene garden space at their home. The garden is an all-season hobby for the couple, who are forever plotting how to improve it. Bringing his experience designing interiors to the project, Paul says the space was conceived as an "outside room."
403-229-1504, paullavoie.com, @paullavoiedesign
Asian-inspired
Designed by VisionScapes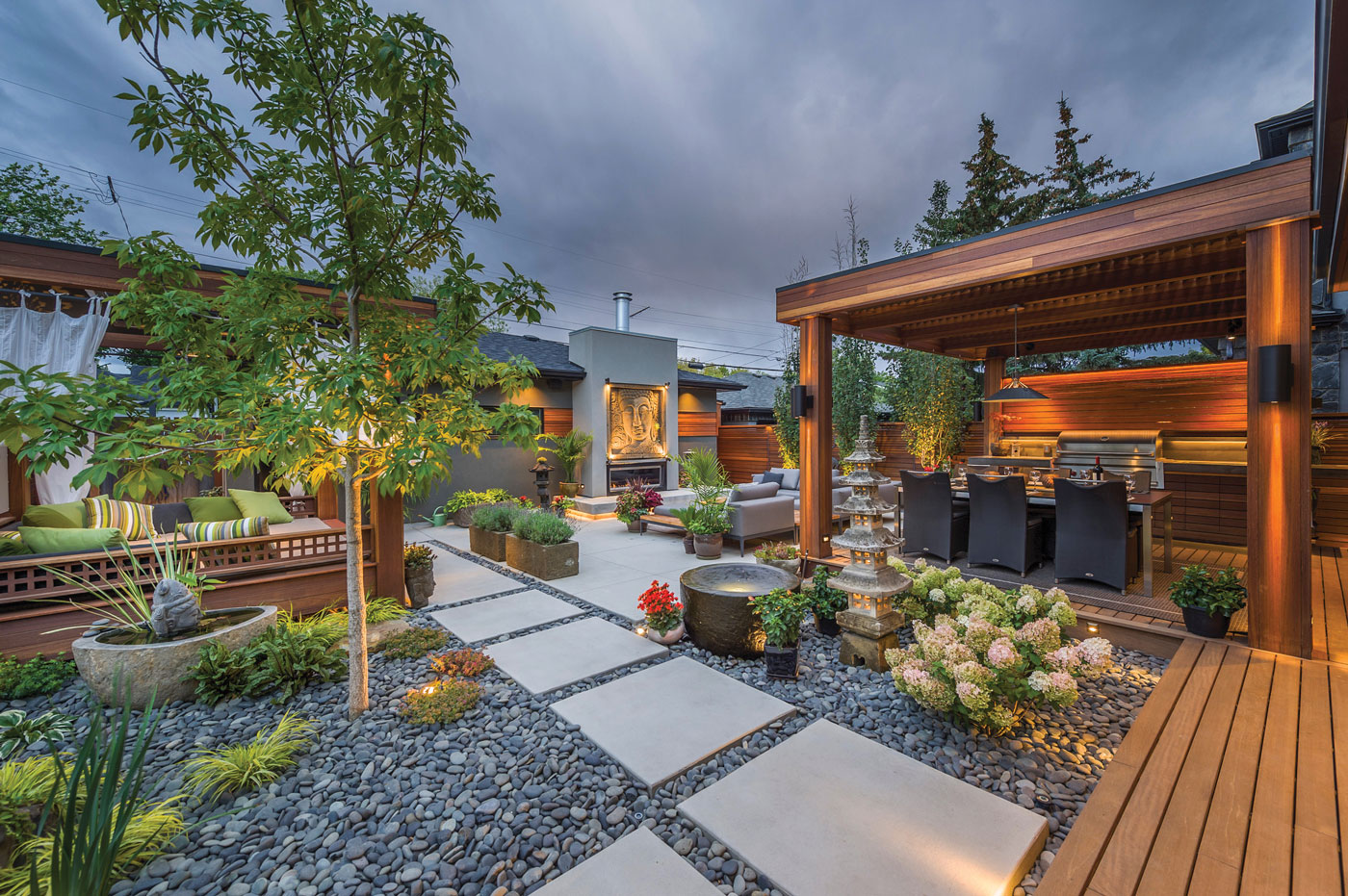 With more than $60,000 of lighting installed across 30 "zones," this project was nothing short of epic. The design started with a complete gutting of the yard, says VisionScapes president Jeff Campbell. The space features many one-of-a-kind items, including a 2,500-pound hand-carved stone Buddha, commissioned from Bali, and now installed above the outdoor fireplace.
403-281-8751, vision-scapes.ca, @visionscapes
Back to Nature
Designed by Jerilyn Wright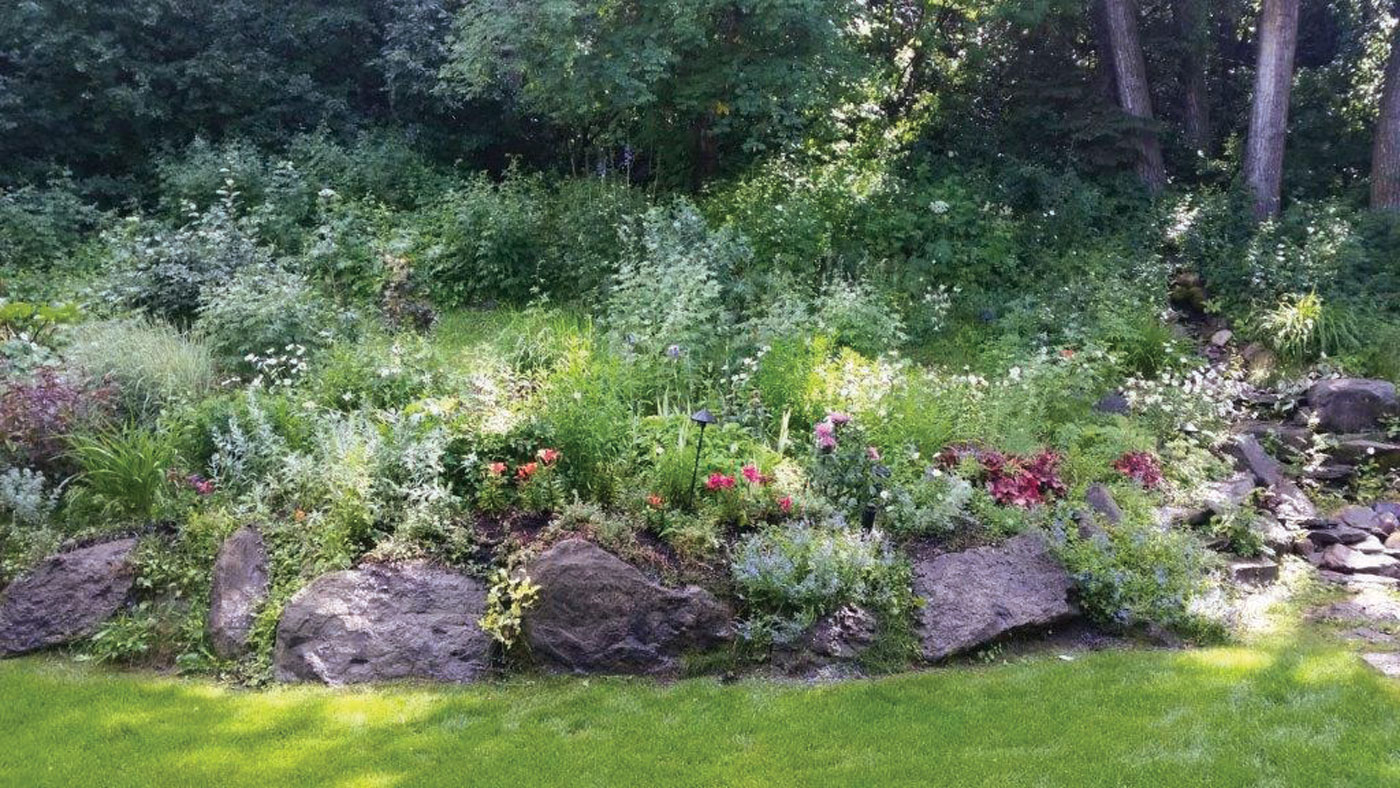 When interior designer Jerilyn Wright was quoted a six-figure price tag to redo her backyard, she decided to handle it herself. The yard sits at the bottom of a naturally forested hill, and Wright's intent was to create what she calls a "back-to-nature oasis" flowing from the woodland. To create the "organically fluid" effect, Wright incorporated natural waterfalls, fruit trees and perennial gardens.
403-229-3300, jwadesign.com
Feeling & Focus
Designed by Your Space By Design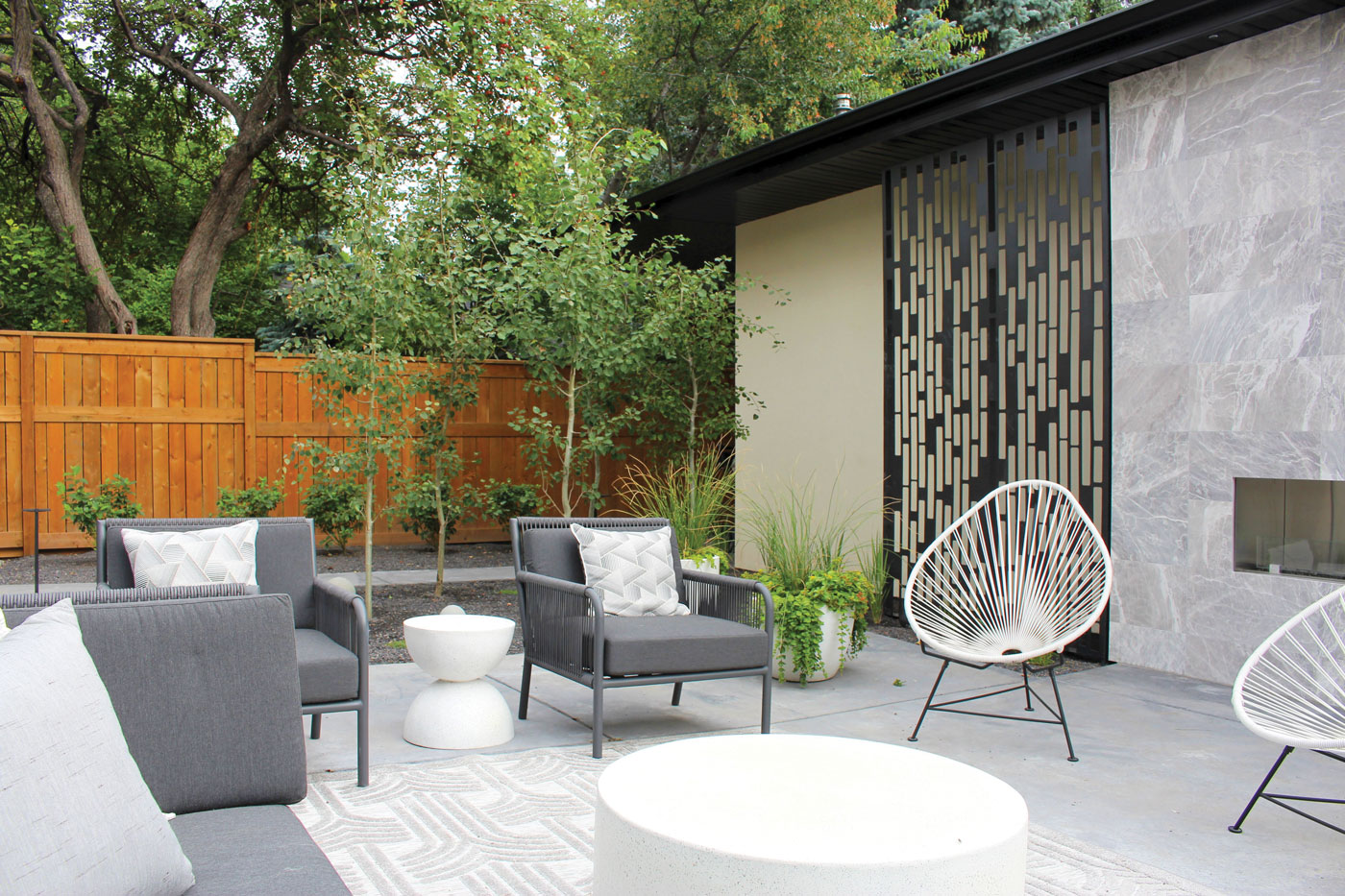 For this backyard, Your Space By Design owner and principal designer Katherine Kinch installed asymmetrical metal screens around the outdoor fireplace to draw focus away from the prominent garage, then softened the space with shrubs and trees and a granite gurgler that imitates the sound of running water.
403-971-5363, yourspacebydesign.com, @yourspacebydesign
Al Fresco at Home
Designed by Guys Hill Landscaping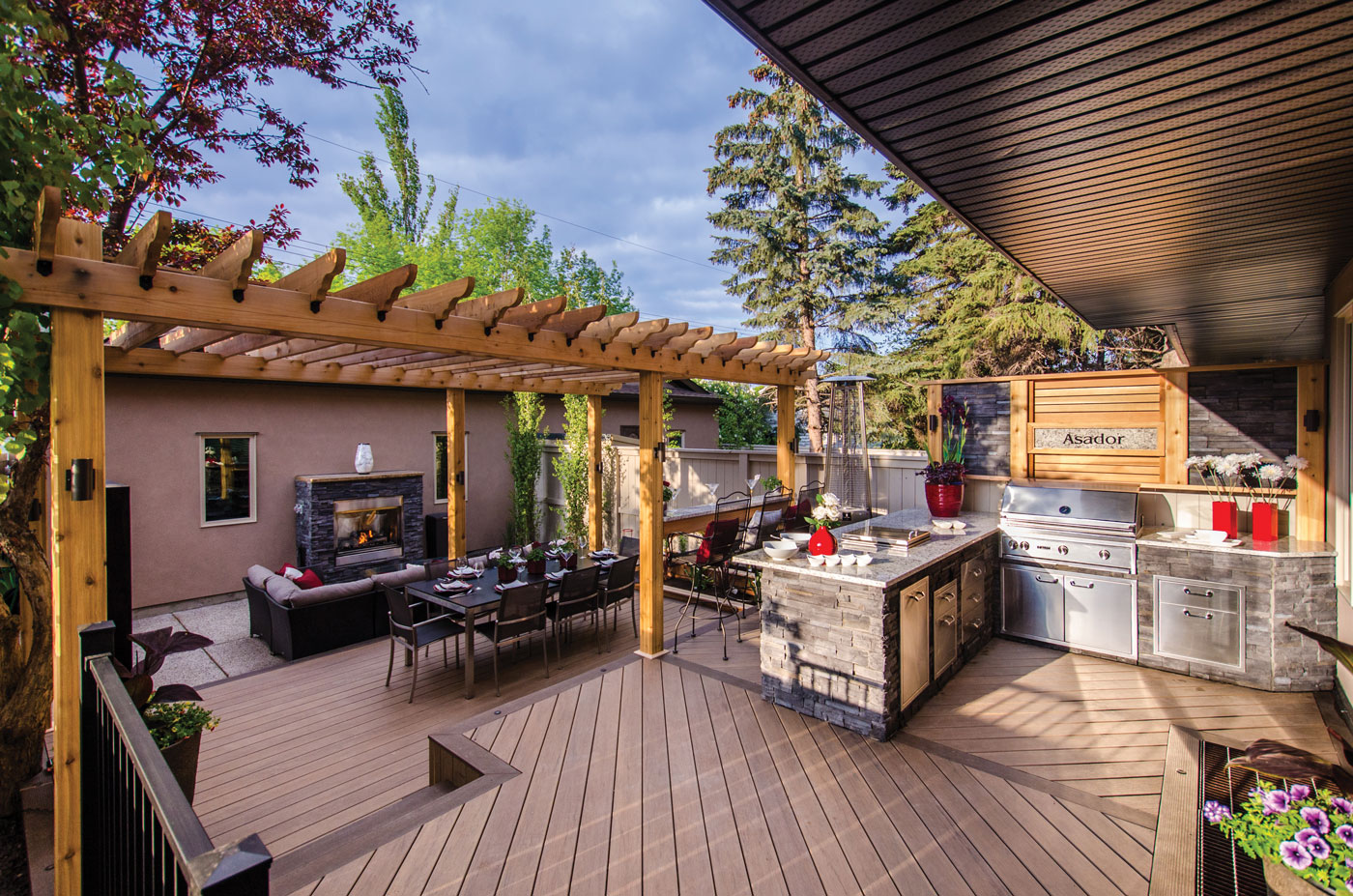 Outdoor cooking and entertaining was front-of-mind for this complete backyard overhaul. Guys Hill prides itself on creating "outdoor living" spaces and this project was no exception. Tiers and lighting create distinct spaces, leading up to the showpiece: a cultured-stone gourmet kitchen and bar, where etched into the granite above the barbecue, the word asador is a nod to the client's love of Spanish-style grilling.
403-217-9112, guyshilllandscaping.com, @guyshilllandscapingyyc
Water Safe
Designed by Countryside Landscapes & Garden Centre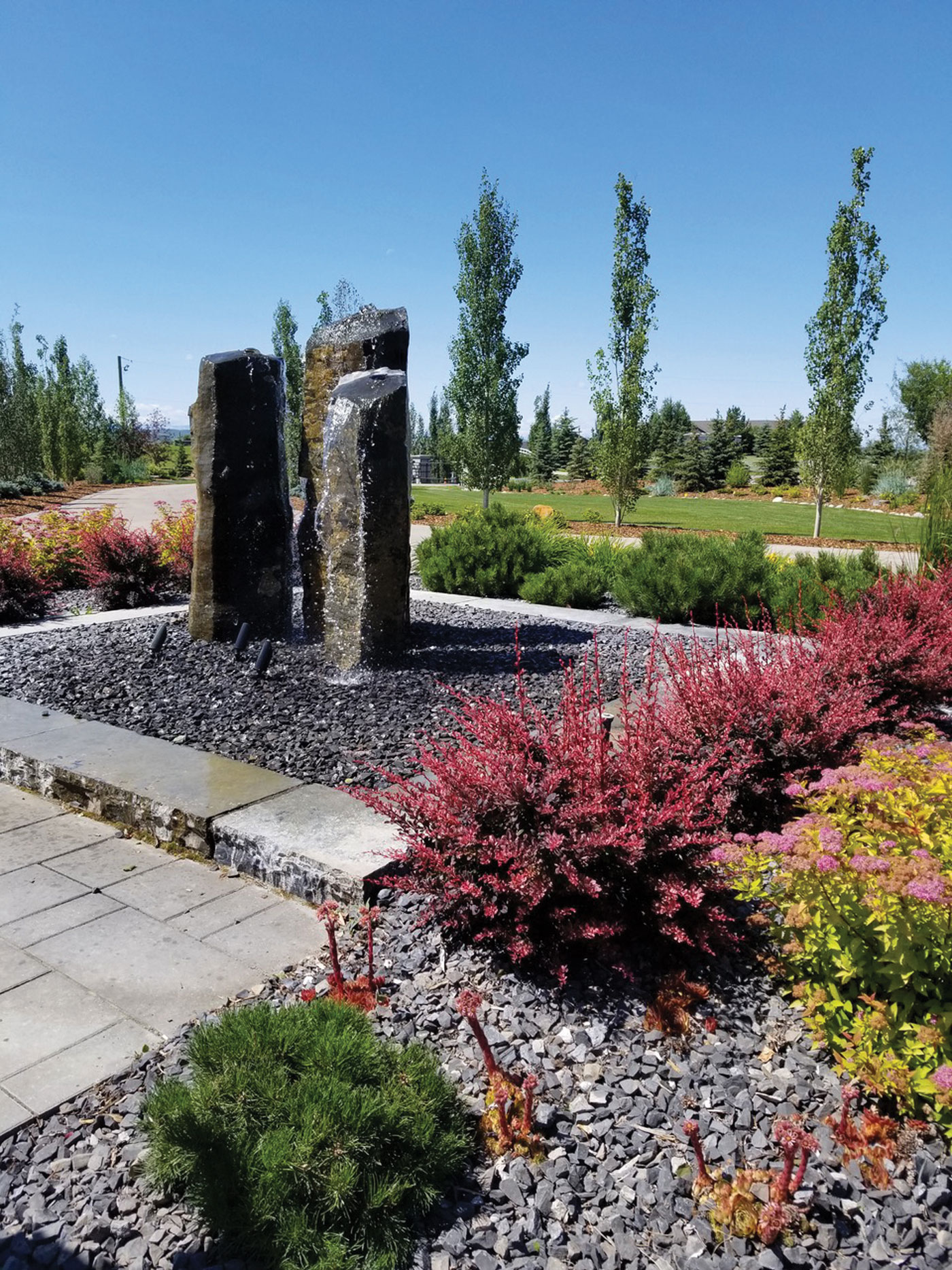 DeWinton-based Countryside Landscapes & Garden Centre created this custom "dry pond" water feature, a design technique in which a layer of gravel is laid on top, eliminating the risk of kids falling into open water. Conservation and efficiency were top of mind in the feature's design, which includes a pump to circulate the water. Drought tolerance and water efficiency also factored into the choice of hardy, sun-loving shrubs such as barberries, mugo pines and spirea in the planting beds.
403-938-1835, csgcl.com, @countrysidegardencentre