Smithbilt Hats celebrates 100 years of hat making in 2019. To commemorate the occasion, the iconic Calgary company has crafted a centennial hat — the most expensive hat it has ever created. Only 100 will be made and the limited-edition luxury hat retails for $2,200. Here's what makes it so special.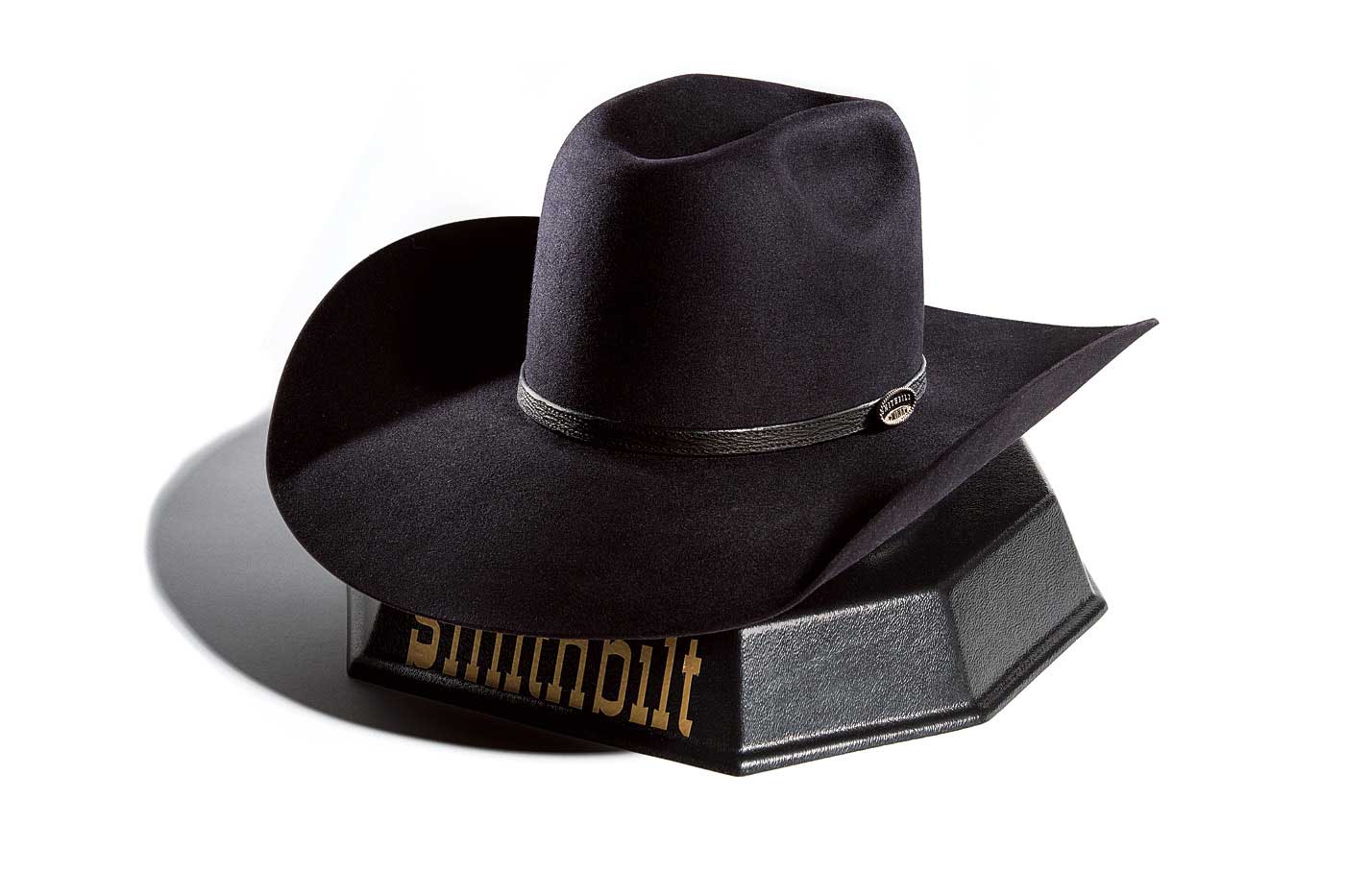 The hat's black-cherry felt (a special-edition colour) is made from a mix of beaver and mink sourced from Tennessee.
The hand-stitched sharkskin band was crafted by a belt-maker in Nanton.
The silverfill Smithbilt logo hatpin, custom-made by Olson Silver Company in High River, features a black oxide background inlaid with two small sapphires. What you can't see in these photos is the final shaping: Smithbilt custom shapes each hat to its wearer to match both head circumference and facial features. There is also a yet-to-be-added satin lining in a choice of teal, navy or silver, with a graphic print of the Smithbilt
logo and a bucking horse.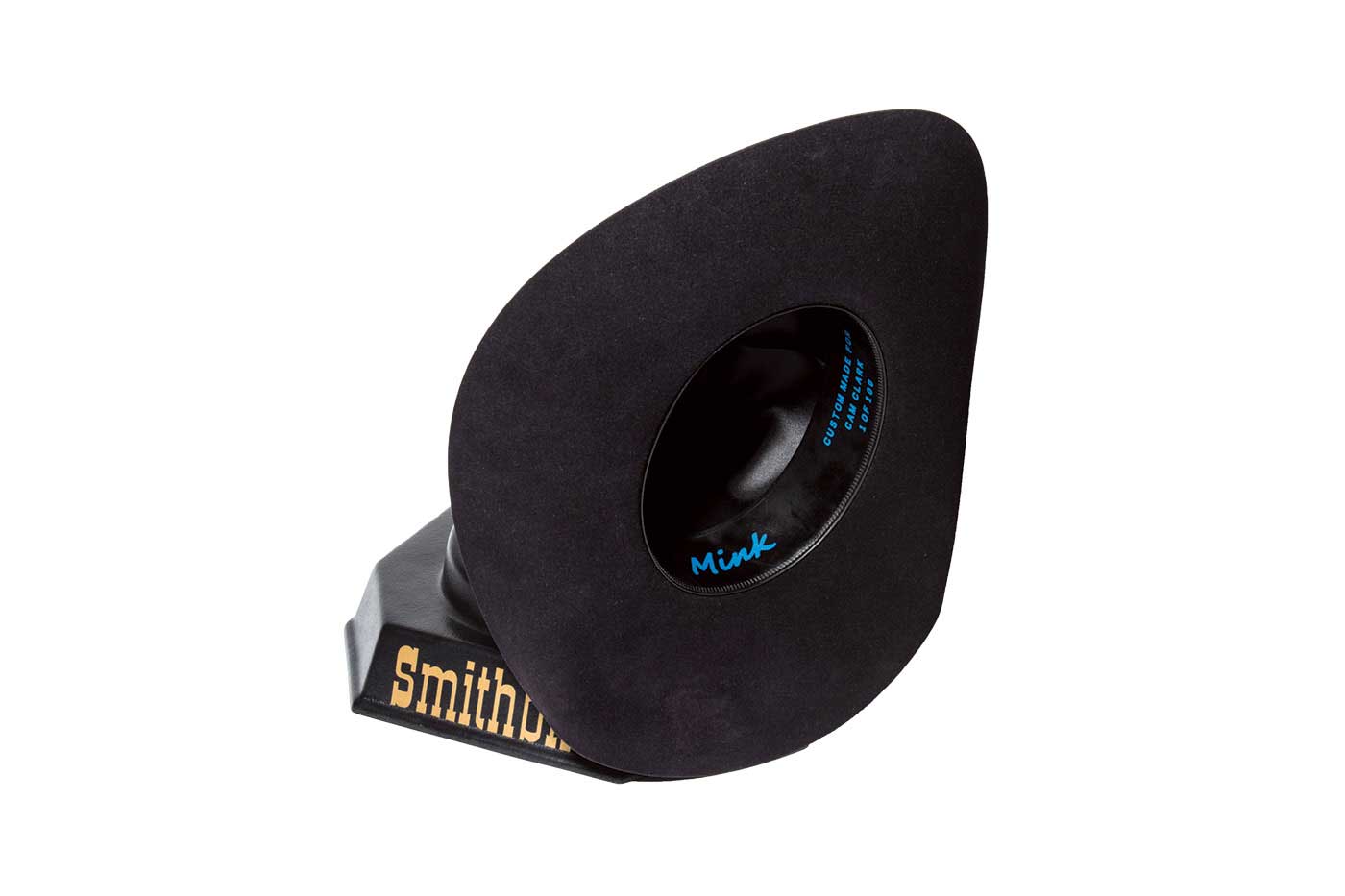 The inside band of the hat is made with goatskin from New York and is imprinted with the owner's name and the hat's number out of 100, in the style of limited-edition artwork.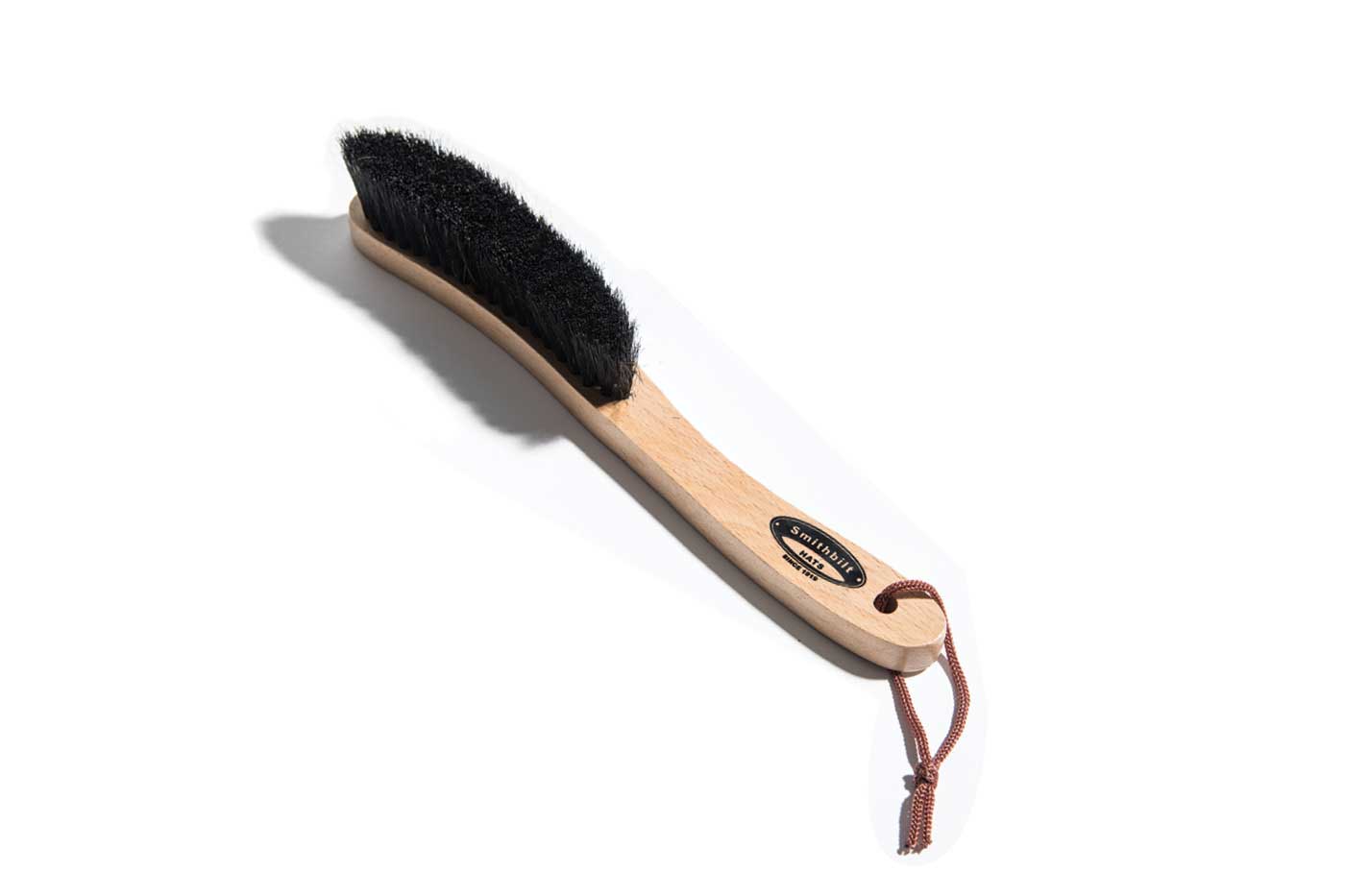 The hat comes with a logo-stamped horsehair brush for cleaning and care.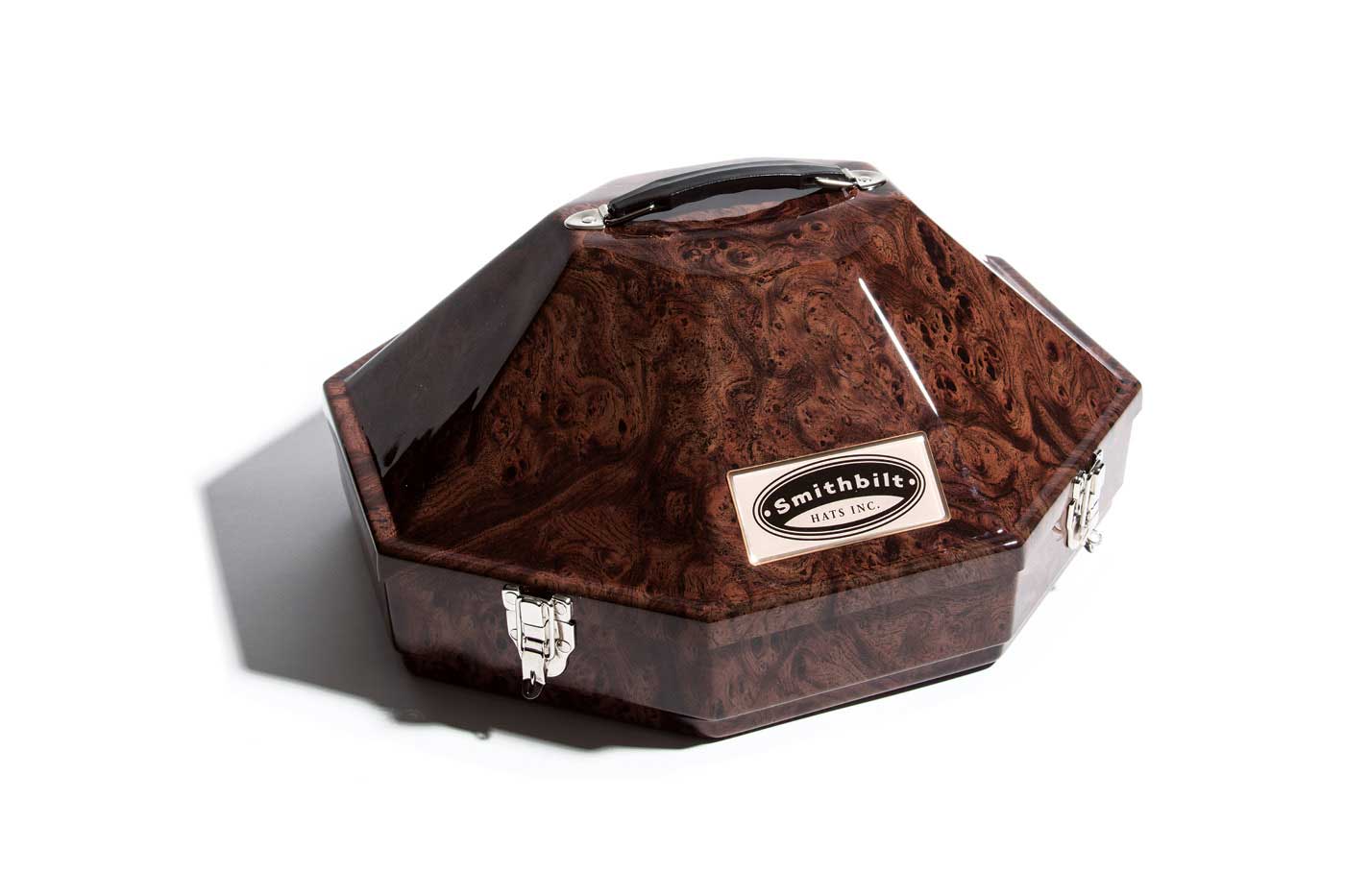 Each hat comes inside a burled walnut box. The retainer inside the box helps the hat keep its shape.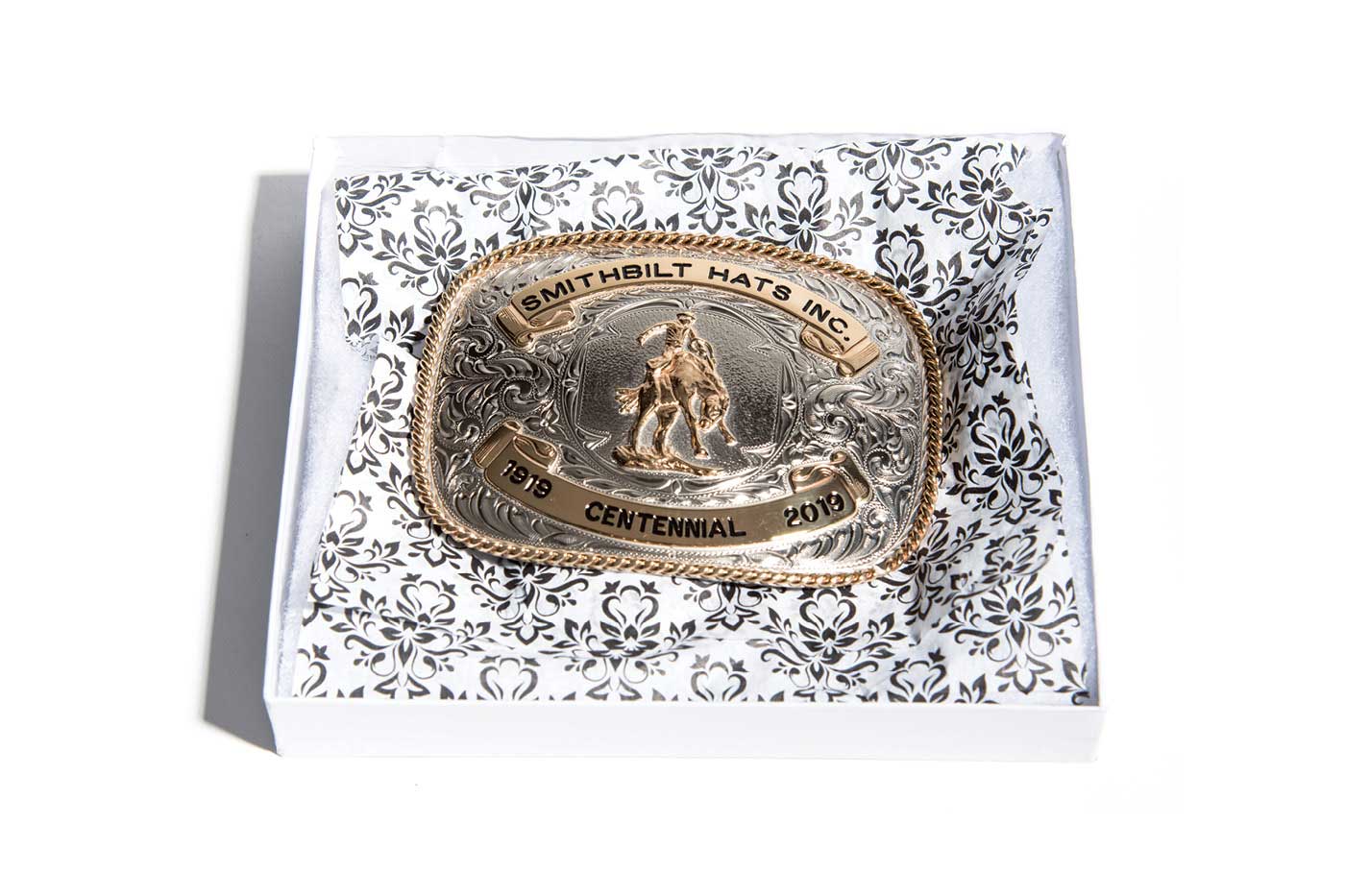 This commemorative belt buckle, also made by Olson Silver Company in celebration of Smithbilt's centennial, is available for separate purchase for $200.