You can bring home a taste of backcountry camping with coffee beans from Calgary Heritage Roasting Company. Co-founders Jamie Parker and Mike Wenzlawe were inspired by the experience of a fresh brewed cup over a campfire and wanted to make it possible to replicate that feeling. Buy a bag of already roasted beans or, better yet, green beans for you to roast at home. Calgary Heritage Roasting Company's website has information on how to roast your beans on a barbecue, in an oven and over an open fire. Take a look at the company's video featuring plaid, wood chopping and a campfire percolator to see what they are all about.

Find Calgary Heritage Roasting Company at its pop-up cafe in Undrcard Boxing Studio (349 10 Ave. S.W.) and various retailers around Calgary. For a full list of retailers and to order online, visit calgaryheritageroastingco.com.
Get a T-shirt, sweatshirt or tank top with YYC emblazoned in it. You can also get made-to-order T-shirts of specific neighbourhoods. Local Laundry enlisted Calgary designers to create graphics for neighbourhoods including Kensington, Killarney, Mahogany and Woodbine. T-shirts from the Community Collection take about two to three weeks to be made and shipped directly to you. All of the apparel from Local Laundry is made in Canada and at the end of each month, the company donates 10 per cent of its profits to the charity that received the most votes by customers that month (there's a dropbox to register your choice at checkout.
Find Local Laundry at Lukes Drug Mart, Steeling Home and Below the Belt. For a full list of retailers and to order online, visit locallaundry.ca
If you came here, chances are the Rocky Mountains are on high up on the list of things that made an impression. This necklace from Lace Brick Design is a geometric pendant that is an ode to the peaks of the Rocky Mountains near Jasper and Banff. It's subtle and stylish and it also happens to be the logo of Lace Brick Design.
Find Lace Brick Design at Liz & Lottie, Steeling Home, Journey Yoga, Fleurish Flower Shop and Hallmark. For a full list of retailers or to purchase online, visit lacebrickdesign.com.
You can use this to remind yourself of all the buildings and public art you saw on your trip. Or use it as a guide to the highlights of Calgary. The tea towel features iconic buildings including SAIT's Heritage Hall, the Calgary Chinese Cultural Centre and the National Music Centre, as well as art like the egg outside of the Calgary Zoo (called "Egg – The Unity of Diversity") and the notorious Giant Blue Ring.
Find Fine Mesh at Plant, Kit Interiors and Greater Goods. For a full list of retailers or to purchase online, visit fine-mesh.myshopify.com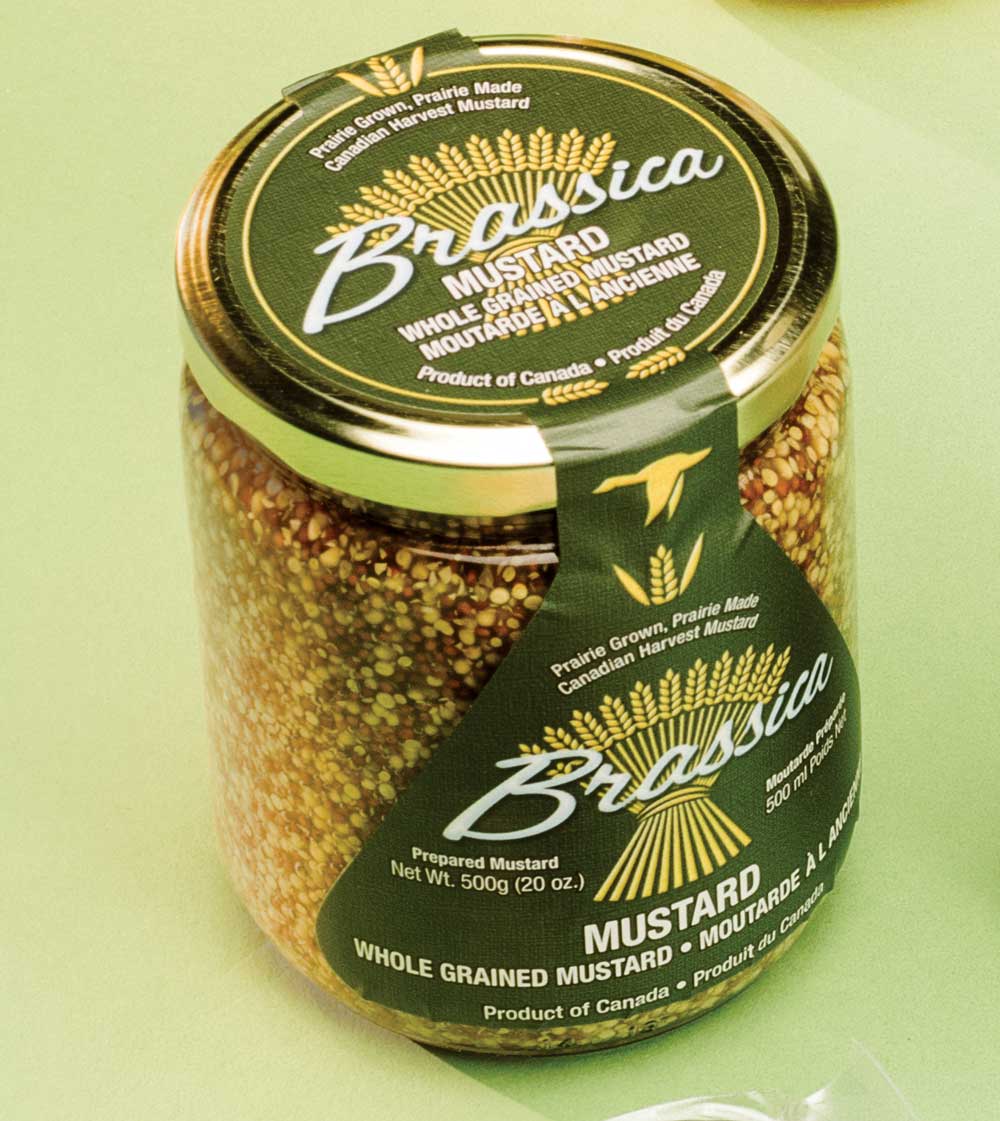 Canada is one of the largest producers of mustard seeds in the world. Most of it is grown in Saskatchewan, but the Brassica Mustard seeds are Albertan. Karen Davis and Desmond Johnston make the whole seeds a feature in their mustard. Bit into it and the seeds pop in your mouth, which is one of the reasons Brassica is one of the darlings of the local food movement with Calgary restaurants often including it on charcuterie boards. The mustard comes in flavours including black pepper, cranberry honey, dill, horseradish and roasted garlic.
Find jars at Barbecues Galore, Sunterra Market and The Cookbook Co. Cooks. For a full list of retailers or to purchase online, visit brassicamustard.com.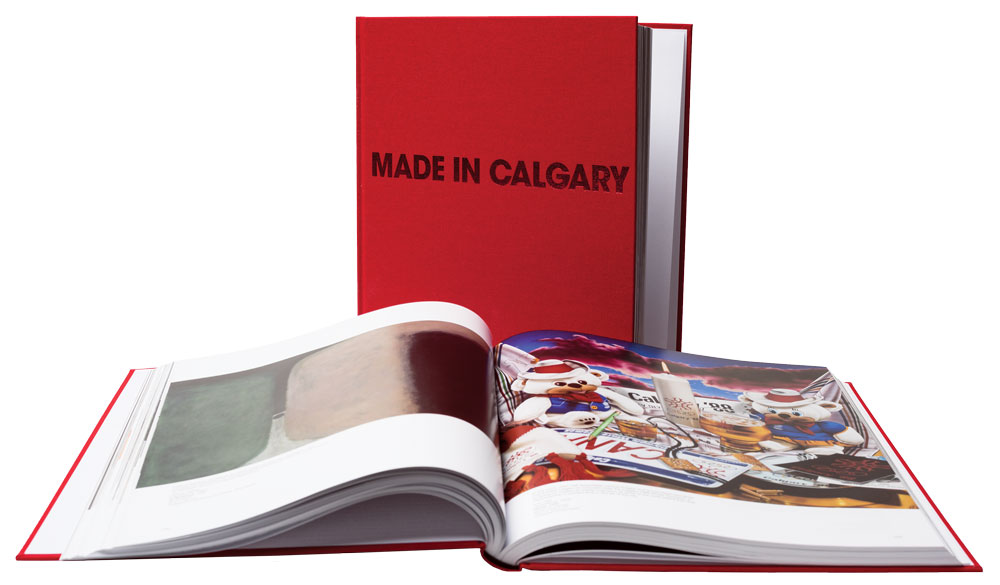 photograph by jared sych
This book is a collection of 577 works from more than 200 Calgary artists. It shows work created in the 60s, 70s, 80s, 90s and 2000s, which were all defining decades in Calgary's history. A flip through the book captures as best as possible a snapshot of the city through its visual art. If you are a visitor to Calgary or even a longtime resident who hasn't been in awhile, a visit to the Glenbow is worth your time and this book is an excellent takeaway.
Available at the Glenbow Museum Shop, 130 9 Ave. S.E., 403-268-4119, glenbow.org
This butter is so good it won't last long, but while it does you'll be left with the sweet and salty taste of good Calgary memories. All the nut butters at Munch YYC are yummy, but the Vanilla Latte Almond Butter might be the best. It combines roasted almonds, espresso and maple syrup into a delicious paste that you can spread on toast or add to your oatmeal (or just eat by the spoonful).
Find Munch YYC at The Main Dish, Piece on Peace and Amaranth 4th Street Market or buy it online at munchyyc.com