A good basement renovation means creating a functional space that acts as an extension of the main part of the home. Interior designer and photographer Lori Andrews was faced with a potentially daunting basement renovation after dealing with some water-damage issues in her 1912 Sunalta home. Embracing the mid-century vibes that the basement gave off, she created a bright and cozy space that has become a relaxing "rumpus room" for her and her husband, as well as visiting guests. From completely renovating the bathroom to working with existing elements such as bulkheads and small windows, the space came together perfectly.
Rumpus Room – Before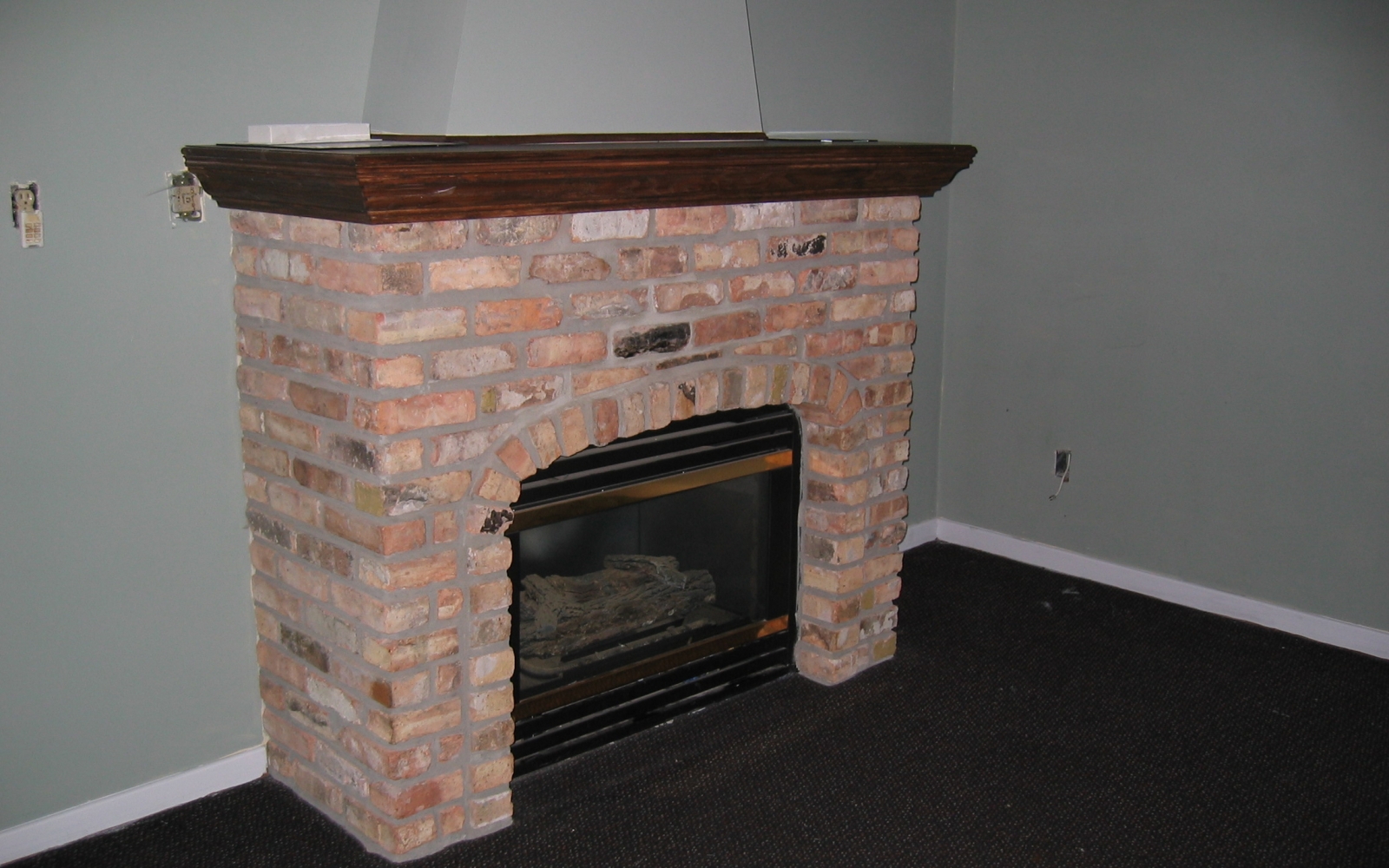 Rumpus Room – After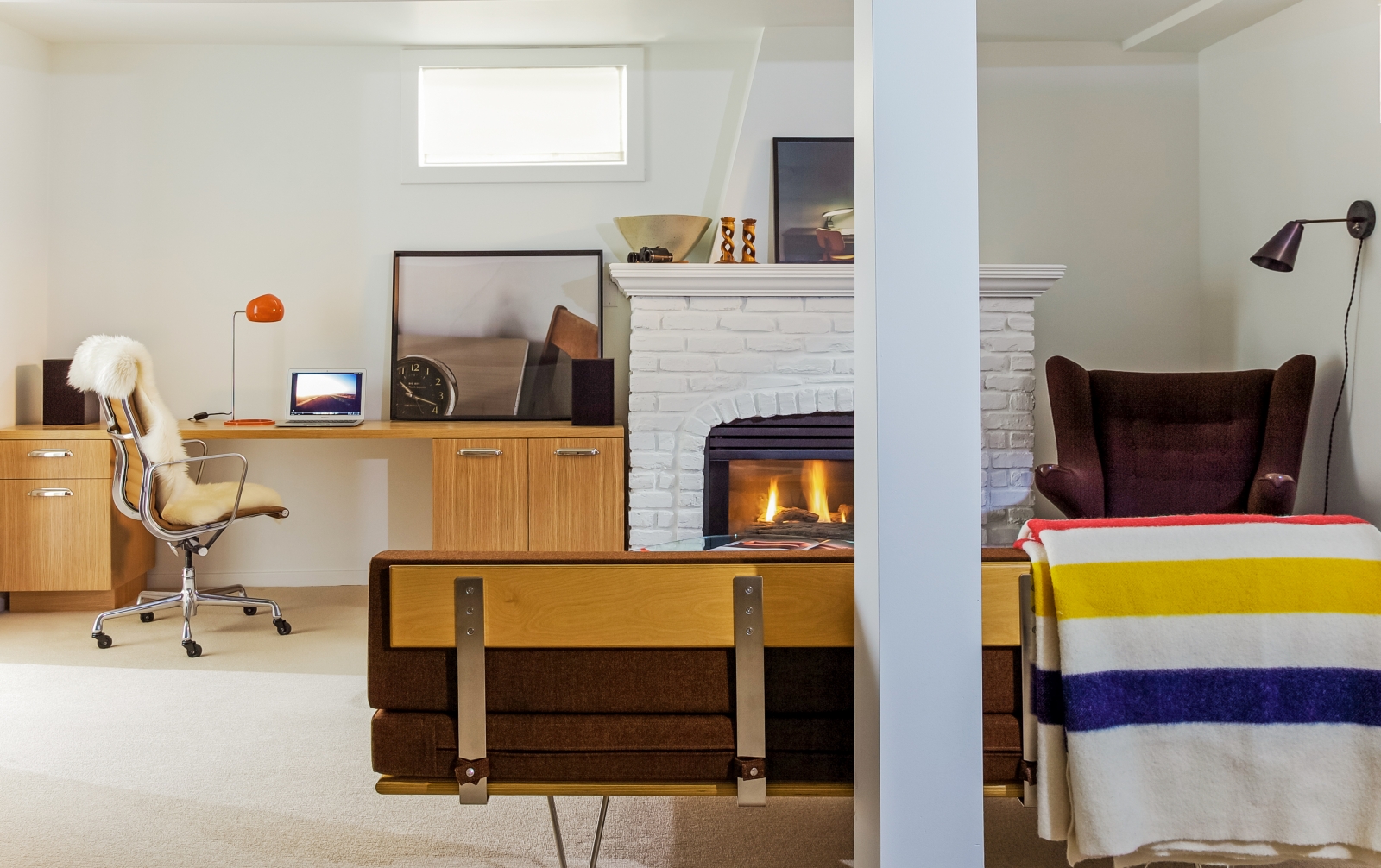 "We kept the existing fireplace as a gas fireplace which is perfect on cold winter days," says Andrews. "A simple coat of white paint (Benjamin Moore Oxford White) gave the space a fresh look while still keeping it authentic to the style."
Bathroom – Before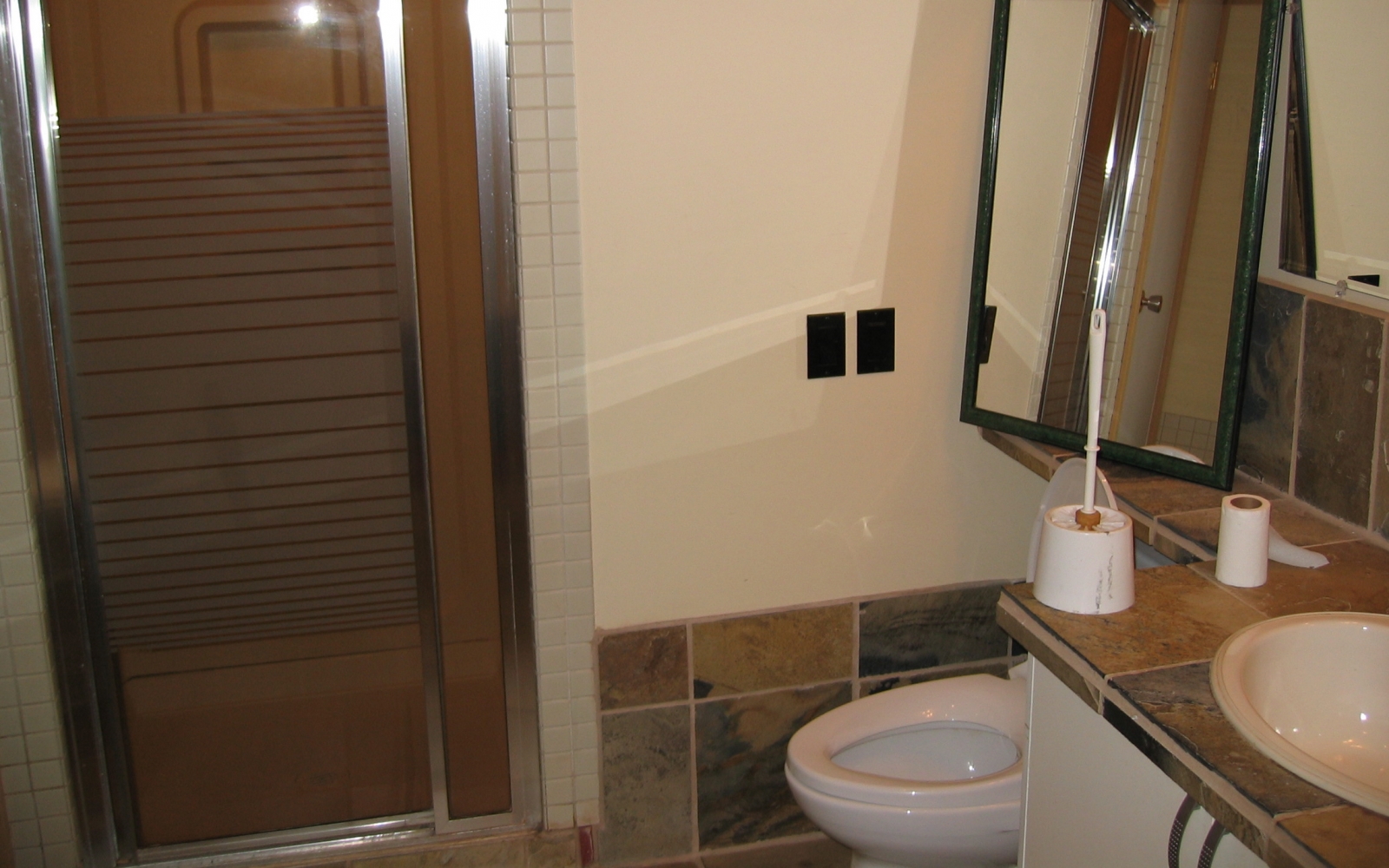 Bathroom – After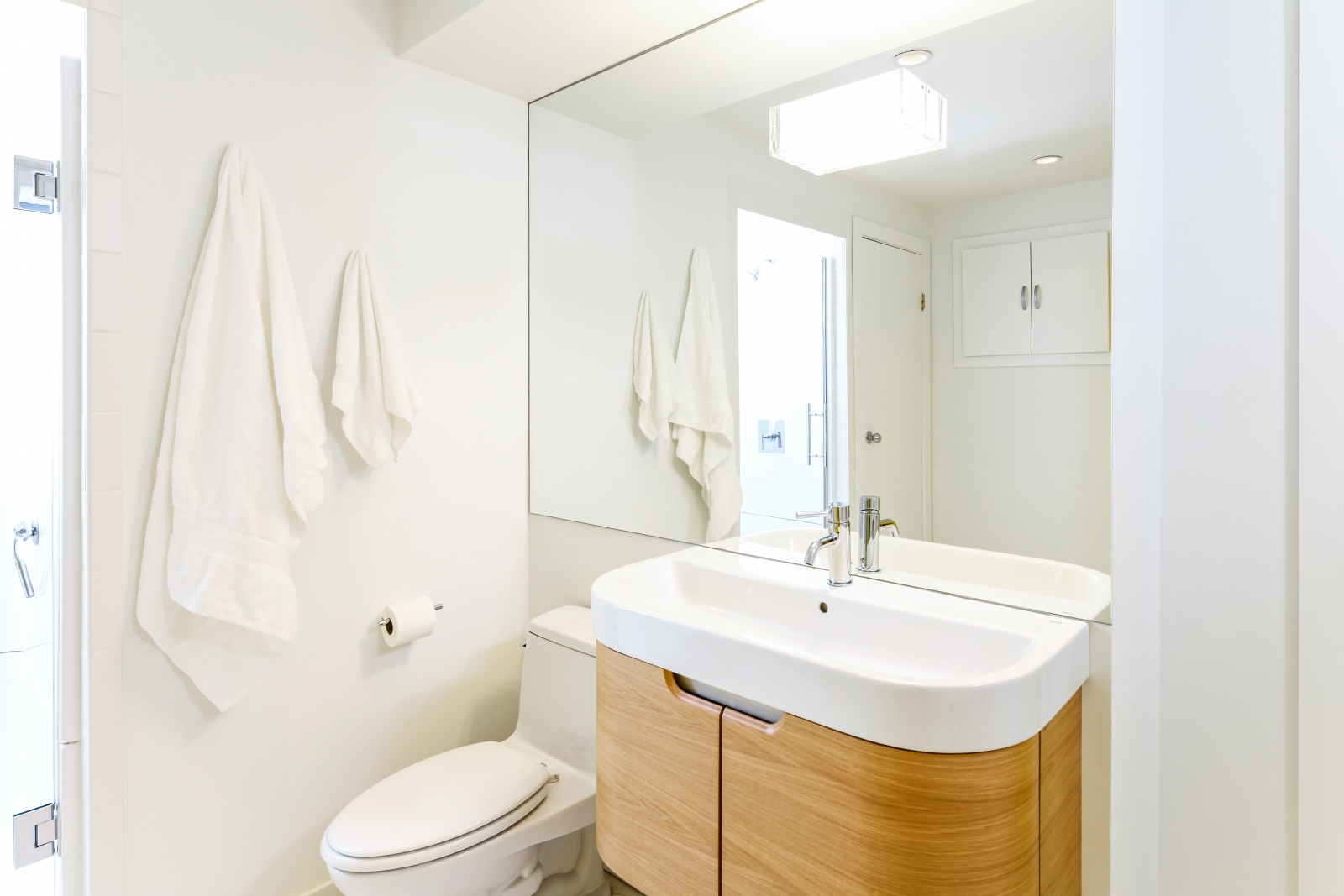 The basement bathroom was completely overhauled by Andrews to bring light in and open up the space. She removed the underused bathtub which allowed more room for her laundry and ironing set-up. "I love the guest bath and laundry space the most," says Andrews. "A combination of bad slate tile and poor renovations, the bathroom was kind of a disaster. We removed all of the flooring, fixtures and replaced the shower. Adding heated floors was a good decision."
Guest Bedroom – Before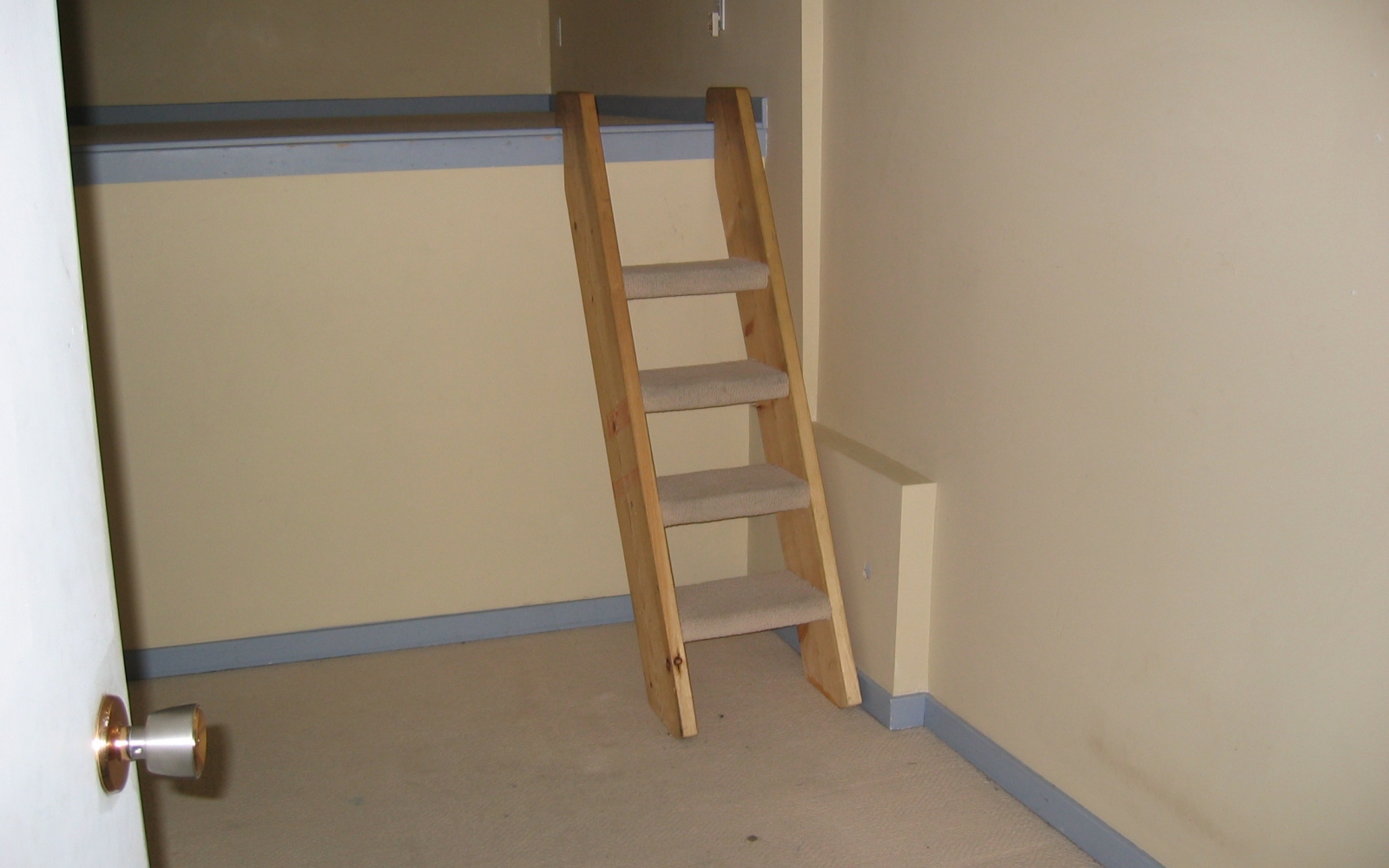 Guest Bedroom – After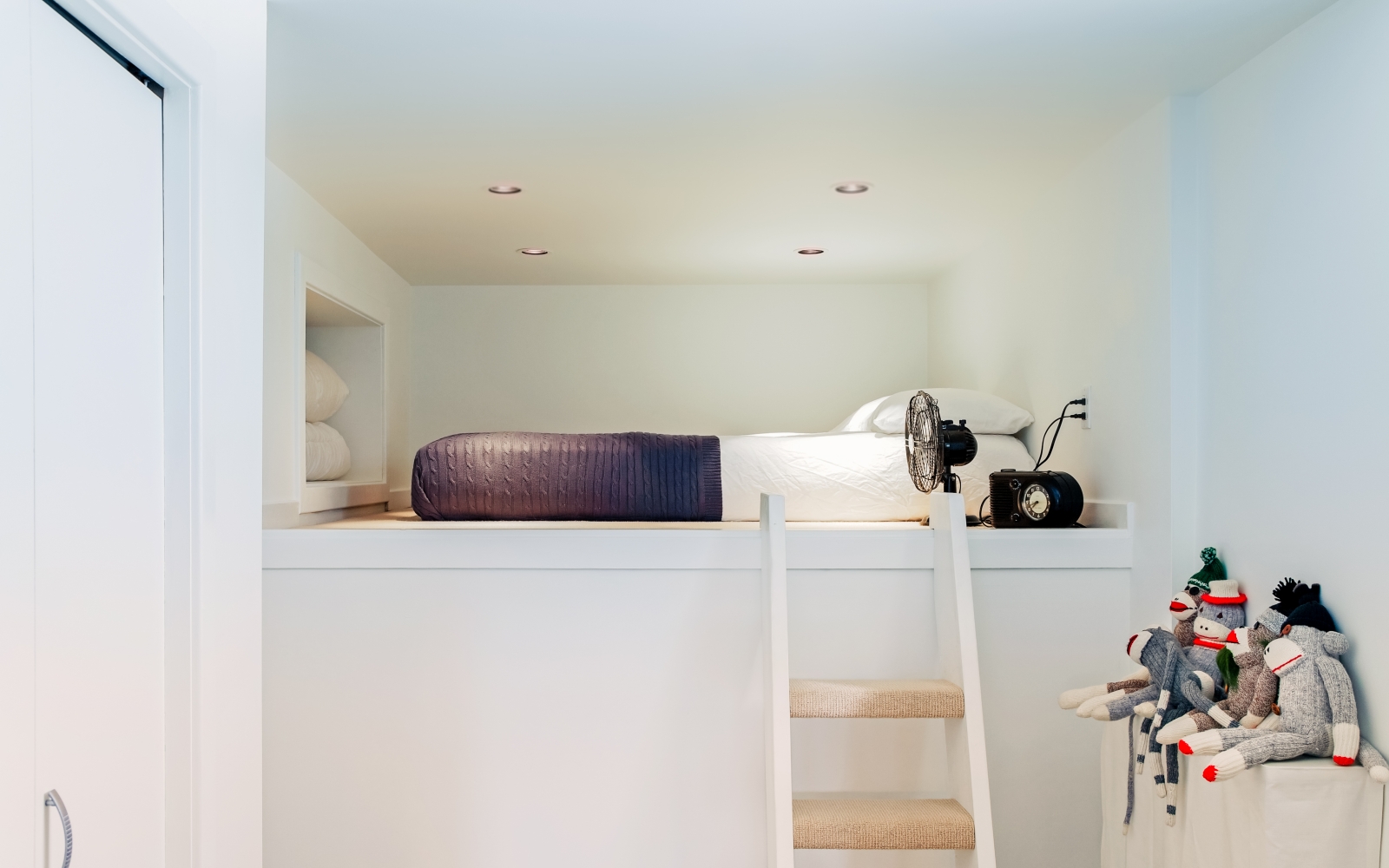 The guest bedroom is fun little space, complete with Andrews' collection of handmade sock monkeys. "I knew the little loft bed was a bonus of a bonus room; kids love it and my guests report cozy sleeps – but it was so dated and ugly," says Andrews. "I painted it white and added some natural wool carpet to warm up the space."
A Few More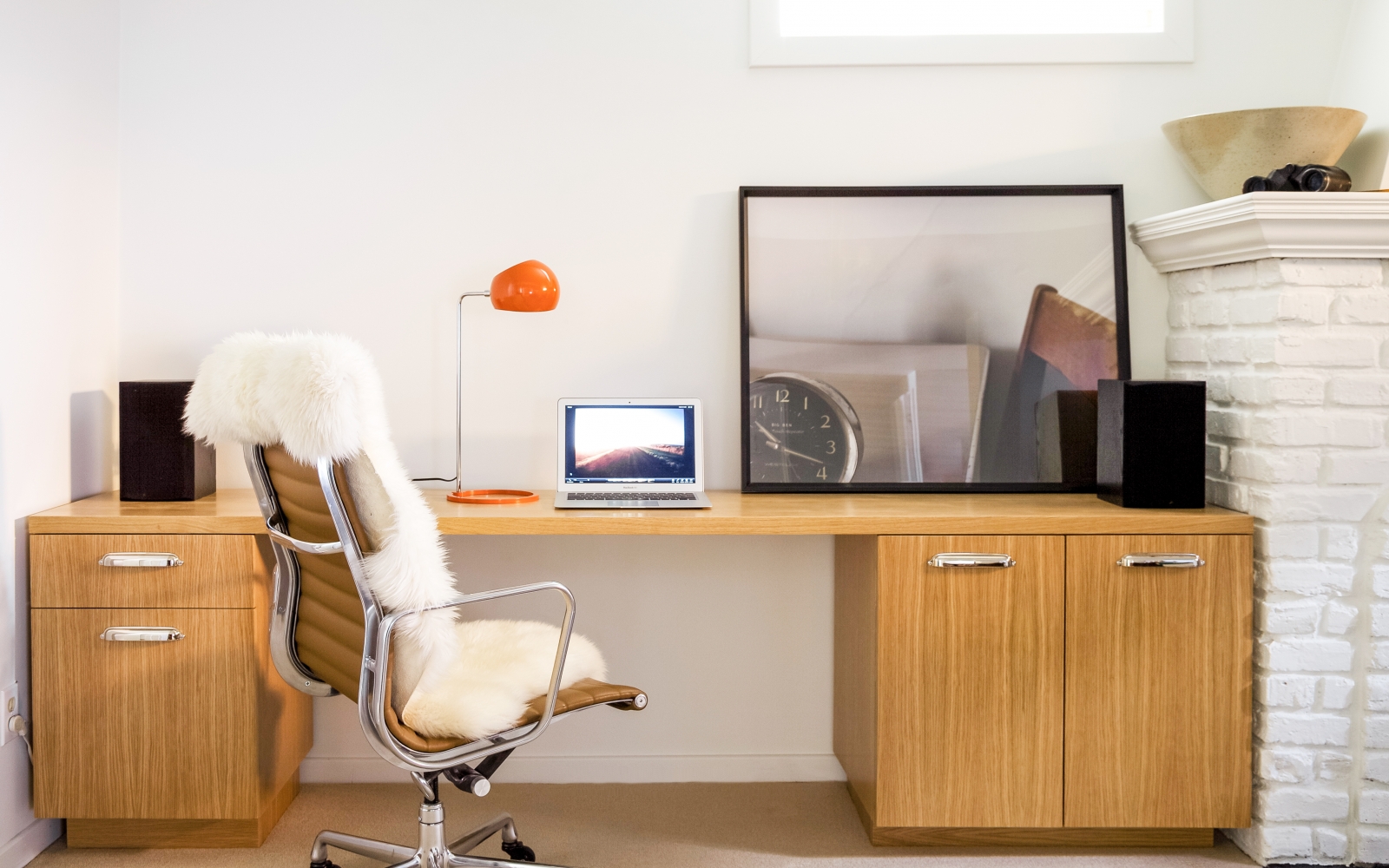 "My husband, Ken, custom-built his own desk in white oak for the space. He also built our bookshelf [pictured below] in collaboration with his dad," says Andrews. The desk also features an orange David Weeks Boi lamp.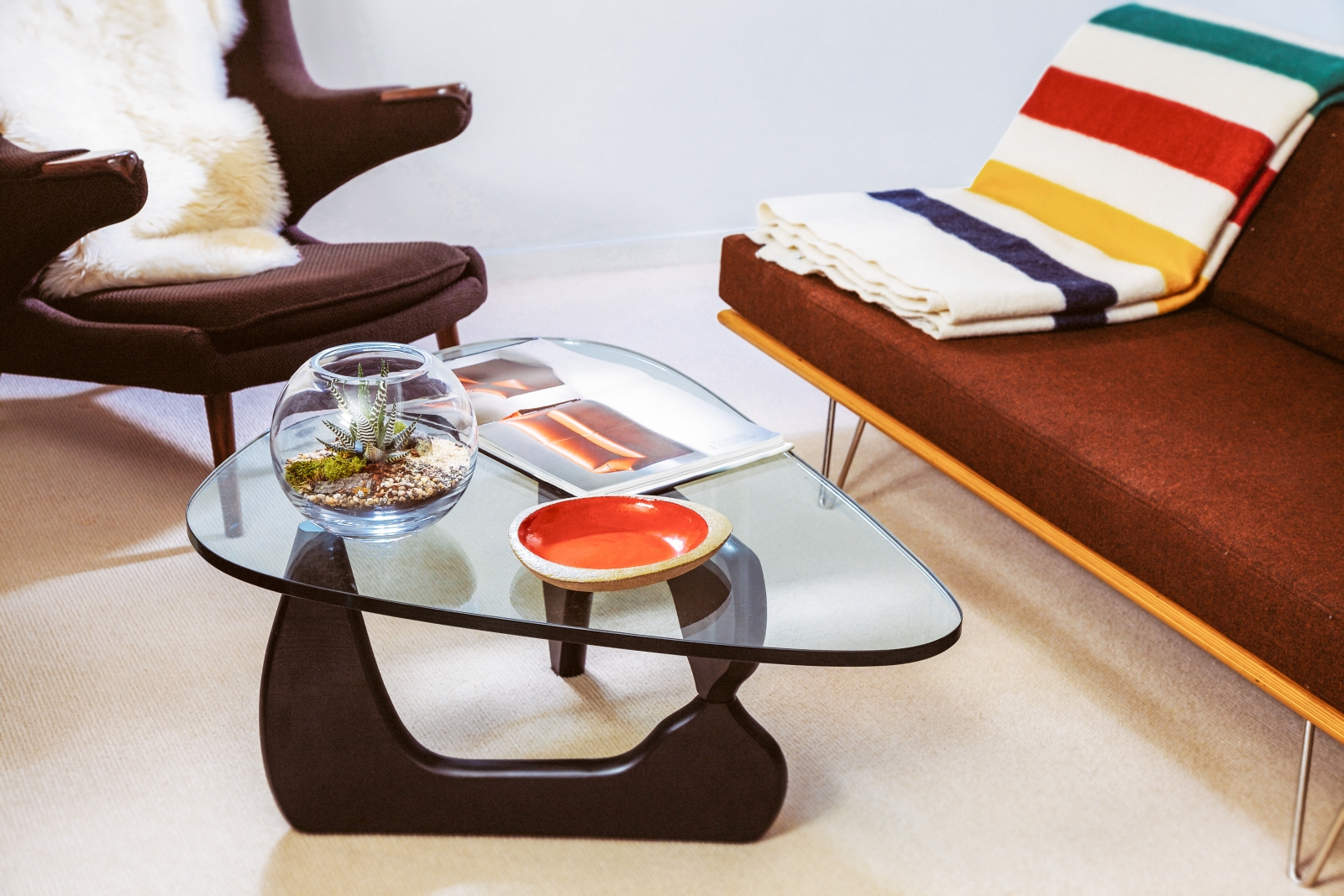 The sitting area in Andrews' basement has a warm, mid-century vibe to it without feeling dated. The sitting area features a Modernica day bed and Papa chair from Kit Interior Objects.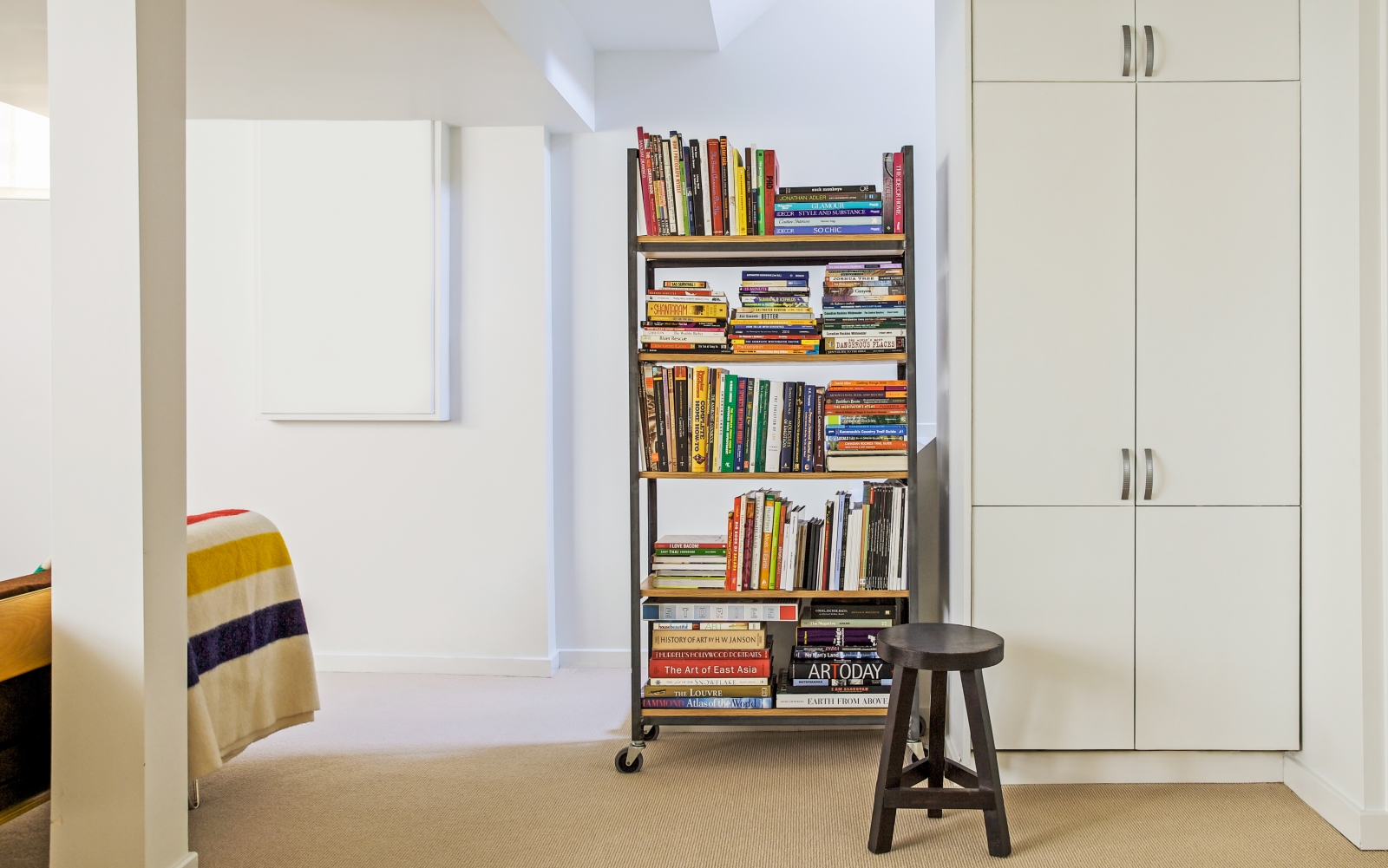 Bookshelves built by Andrews' husband Ken and his dad.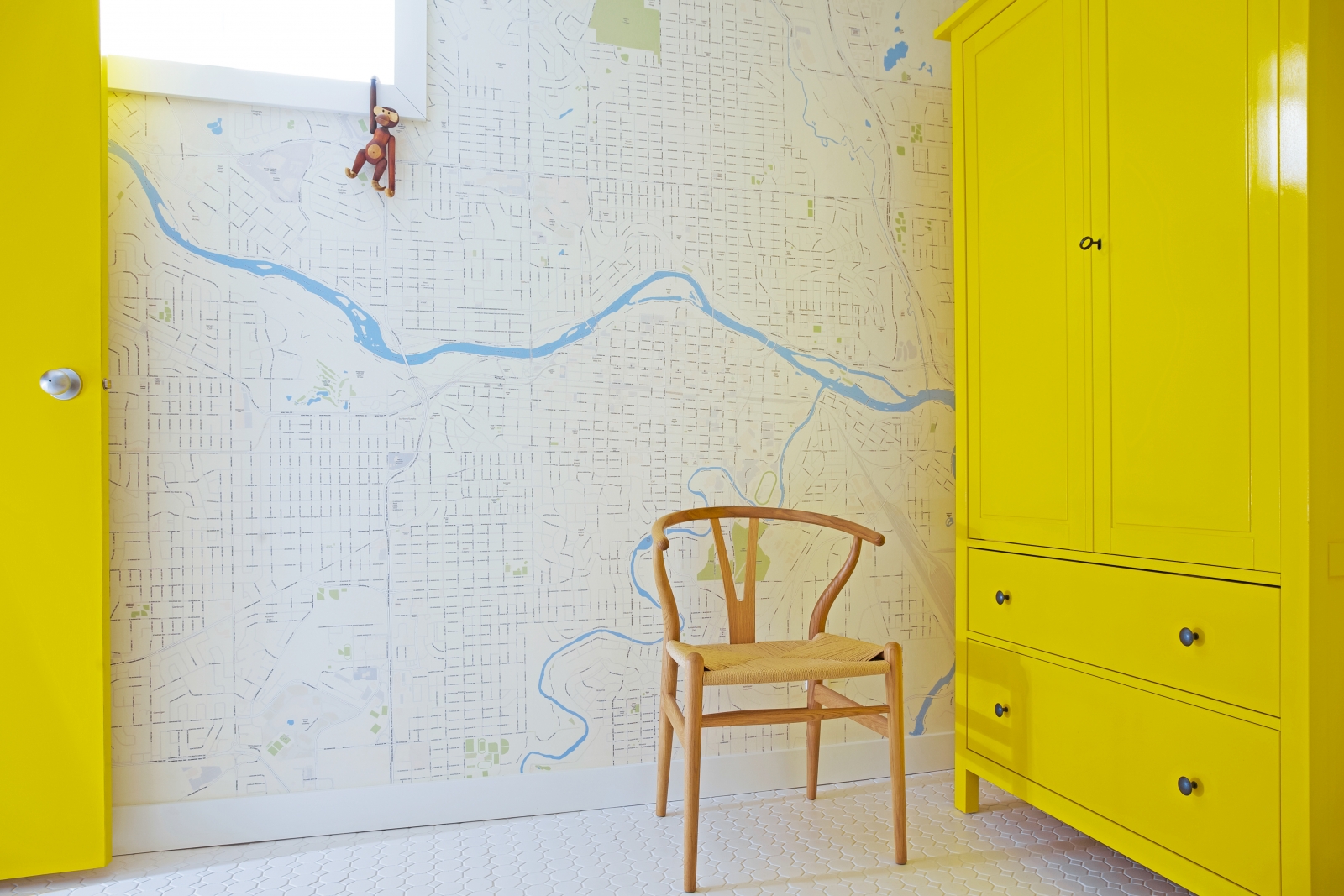 An alternate view of the guest bath where Andrews wallpapered the room with an oversized map of Calgary and painted a vintage hutch bright yellow. Another monkey (this one wooden) makes an appearance.