American Crew honoured the King of Rock and Roll with special Elvis editions of their classic styling line.
Every time I scour the web for next season's men's hair trends – a regular pastime – it's always a relief to see the pompadour in all its voluminous glory fixed in place, likely cemented by the very pomades and creams needed to achieve it. I've invested too much of my morning routine into achieving anti-gravity with the disconnected cut crafted by my barber to have the style labeled pass.
Originating from the powdered wigs of 18th century French royalty and namesake Madame de Pompadour, the pompadour carved its way into the look books of men's style through greaser culture of the '50s and '60s. It is rock-and-roll embodied, a symbol of rebellion and youth, the signature style of The King – Elvis Presley.
So it's only natural American Crew dub the impeccably coifed entertainer "The King of Men's Grooming" with a special edition line of styling products. The brand has released a limited run of six classic products with labels featuring The King. The line includes American Crew's fiber, modeling clay and defining pastes, all appropriate for short to medium length hair. For gents working with a little more length, there's the forming cream, grooming cream and, naturally, a high-shine pomade.
Minus his iconic sideburns, I took it upon myself to channel The King through grooming with three Elvis/American Crew-inspired looks. Left untouched, sections of my hair reach as far as my chin in a Jonathan Taylor Thomas-esque bob. So to achieve my goal I stuck with the latter three products touting medium to high holds, a blow dryer, vented circular brush and a comb.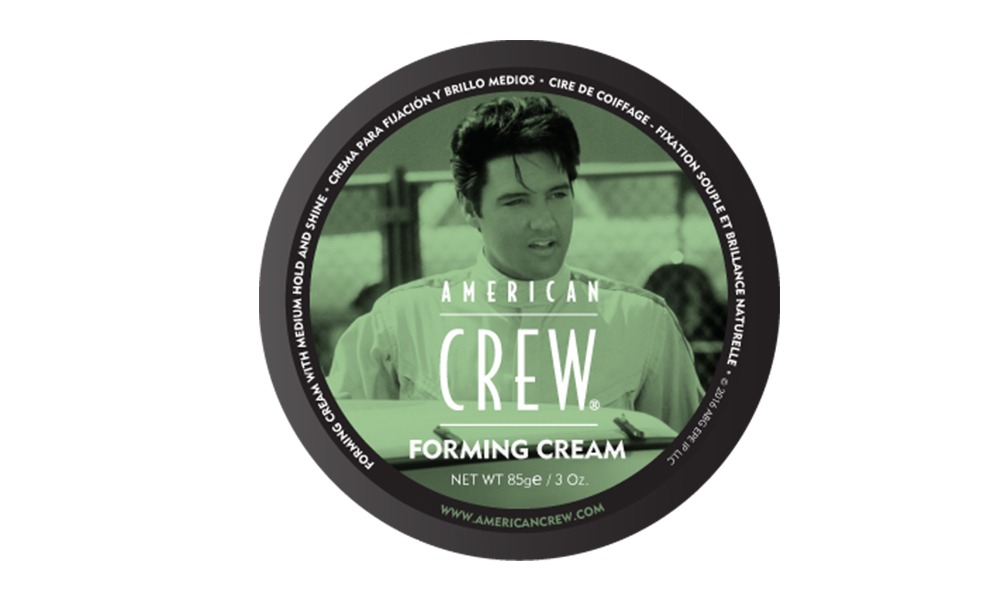 Forming Cream
The forming cream boasts medium hold and was a great choice to achieve a relaxed "I woke up like this" look. With less shine than the other two products, it's ideal for styling without showing signs of product. To style this tousled coiff of sorts I created airy volume using a circular vented brush and a blow dryer on medium heat and power to loosely curl the hair. I worked the forming cream through from roots to tip not taking too much care to set everything perfectly.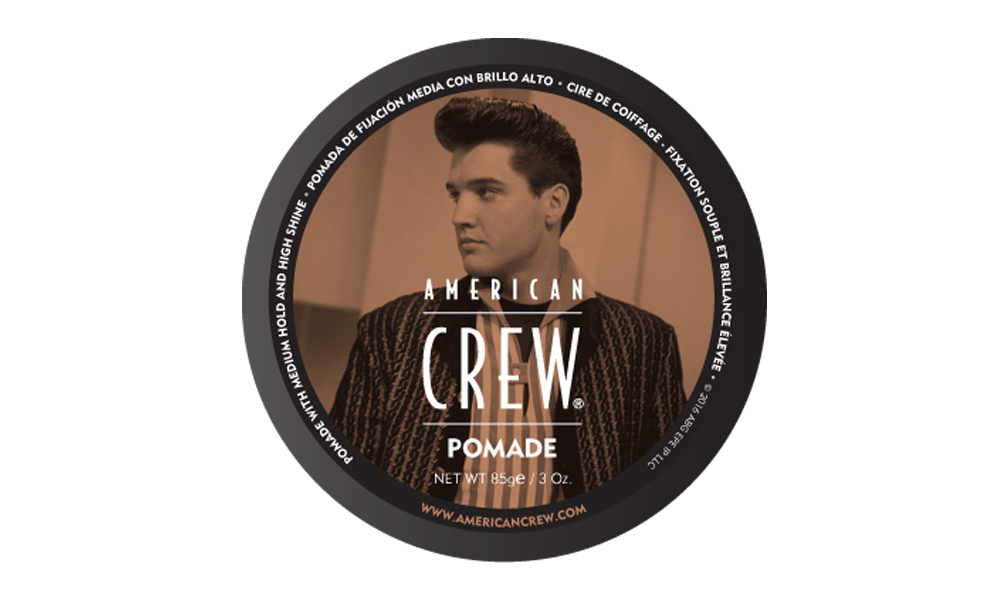 Pomade
I went for a more conservative, office friendly comb back-pomp hybrid using the high-shine pomade. Working the water-based pomade through towel-dried hair, I finished the style off with a fine-toothed comb to situate everything and create the short pomp. A little water and a comb can go a long way in maintaining this style throughout the day if your hair wants to be rock and roll and rebel.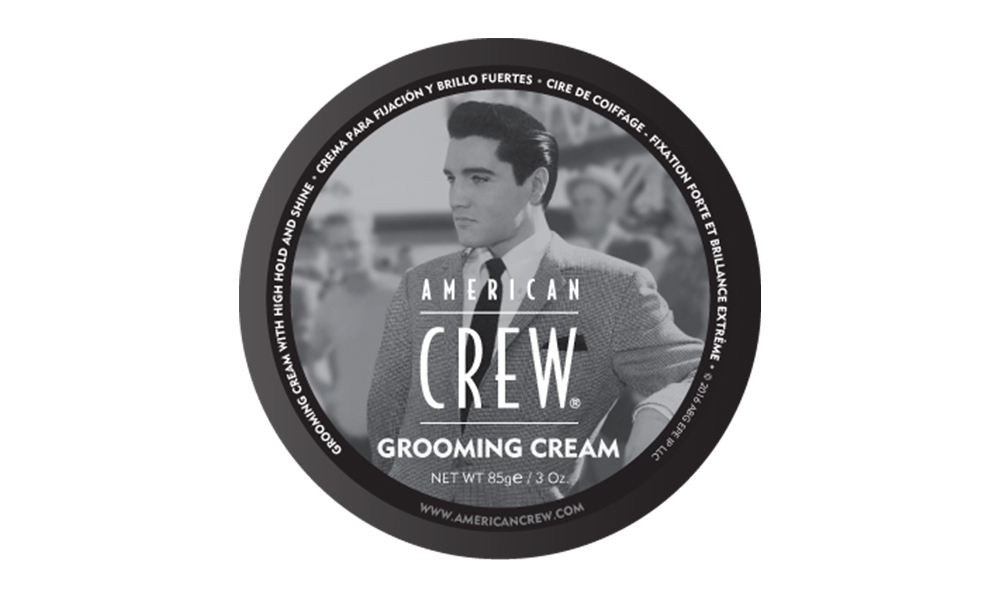 Grooming Cream
I put the grooming cream through its paces with a hair-to-the-heavens pomp and it did not disappoint. Normally a style I would set with hairspray, the cream was all I needed to defy gravity. I created volume by blow drying in the opposite direction of growth using a vented brush. A little of this product goes a long way, even if you've got a significant head of hair going.
Elvis editions of American Crew styling products are available at salons and barbershops where American Crew is sold. americancrew.com