Barb MacKenzie had a loyal following even before she opened her brick-and-mortar store in the summer of 2016. The designer was selling her one-of-a-kind clothing at markets around the city and Calgarians loved getting their hands on her coats, vests, shirts and more made from premium fabrics that were a treasure to be hunted themselves. MacKenzie scours fashion houses and fabric shops around the world for leftover or abandoned fabrics – think bolts of textiles leftover from a previous Chanel collection or Italian suiting material forgotten in an atelier – and sews them into current fashion.
Now, you can find her clothes at Piece on Peace. MacKenzie's boutique is tucked into Spruce Cliff Mall, located a little north of Bow Trail. Along with her own clothing, MacKenzie fills her store with linens, beauty products, accessories and kitchen pantry items that are all sustainable. The store is a collection of sometimes hard to find brands made using natural ingredients or through environmentally sound processes. Several products are handmade and everything comes with a story.
Here are a few products you'll find at Piece on Peace.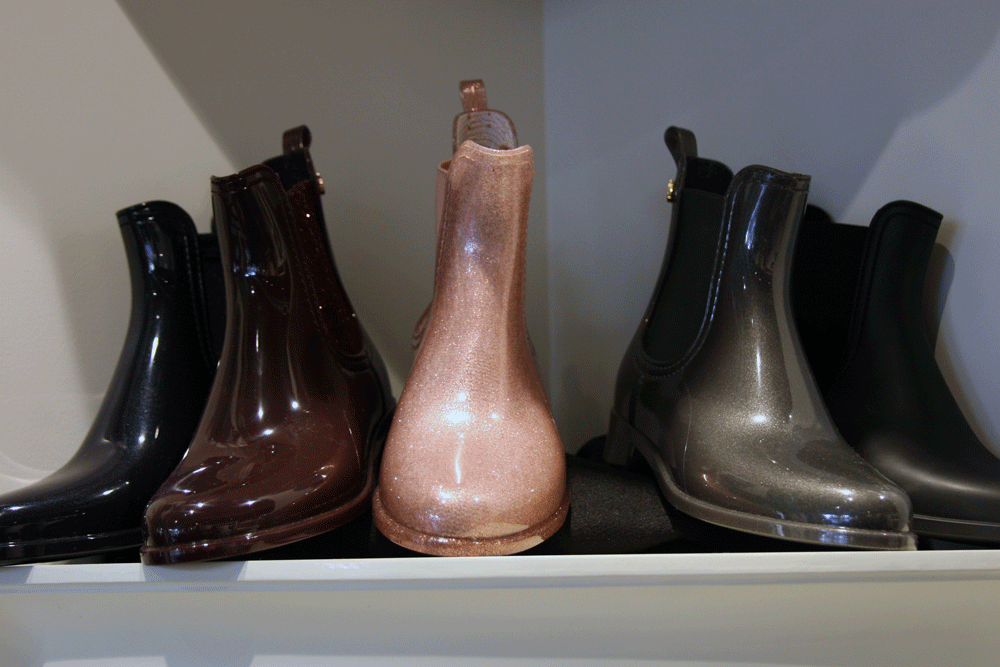 Lemon Jelly boots are made and designed in Portugal and they smell like lemon jelly. When you see them on the shelf, give them a sniff to smell for yourself. $118 to $160.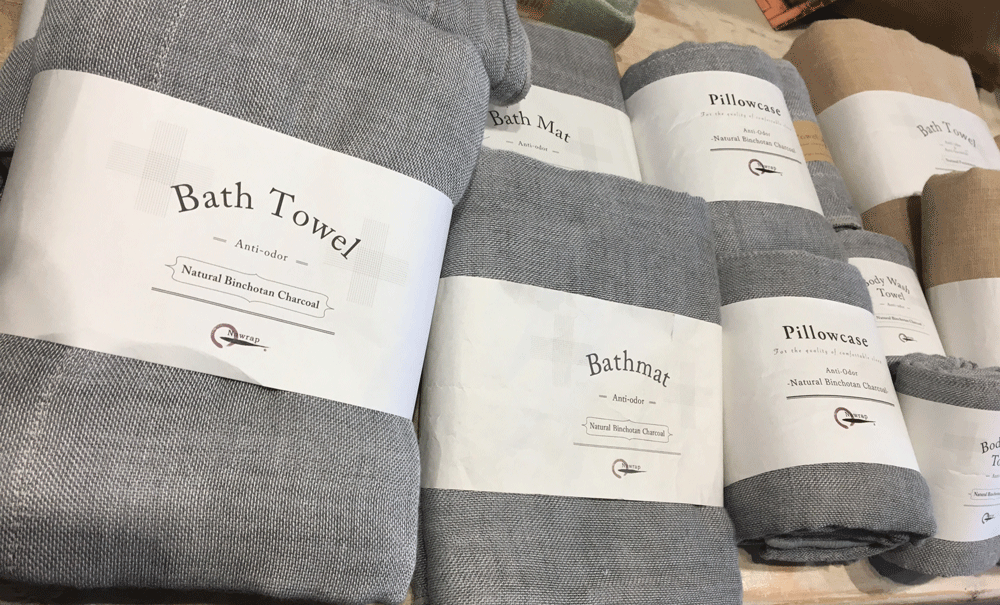 These Nawrap towels, bathmats and pillow cases have Japanese oak charcoal infused in their fibres, which make them naturally antibacterial and anti-odor.  They are lightweight and quick dry. If you want to skip the charcoal, Piece on Peace also carries Nawrap's organic cotton towels. Bath towels range from $70 to $85.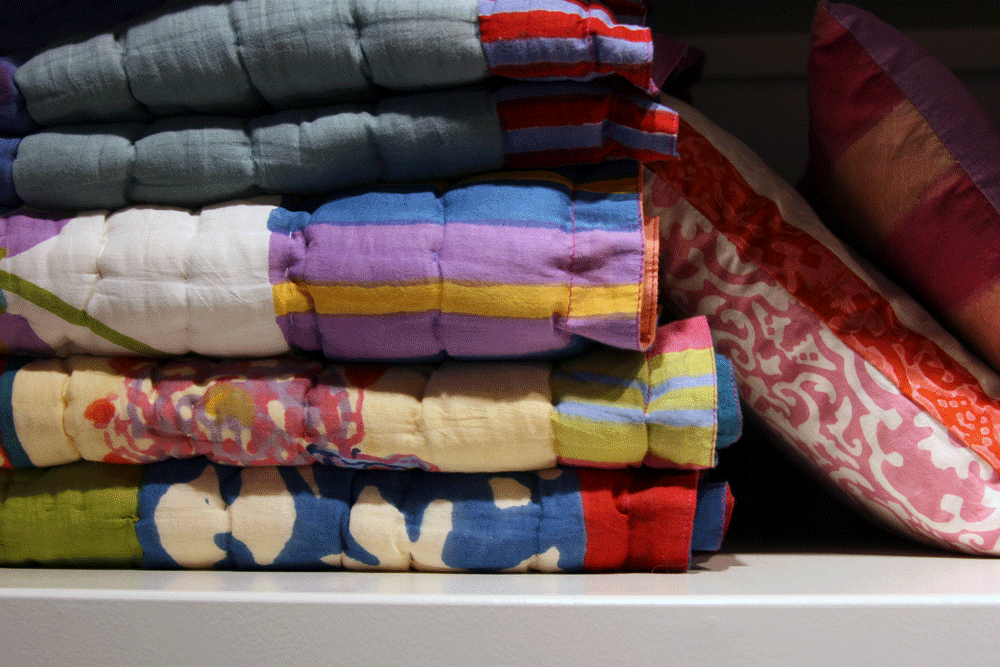 These Lisa Corti blankets are designed in Milan and made by artisans in India. The fabric is manually printed using engraved wooden blocks that are dipped into colour and pressed onto the cotton. Baby blankets start at $190 and lap blankets start at $220.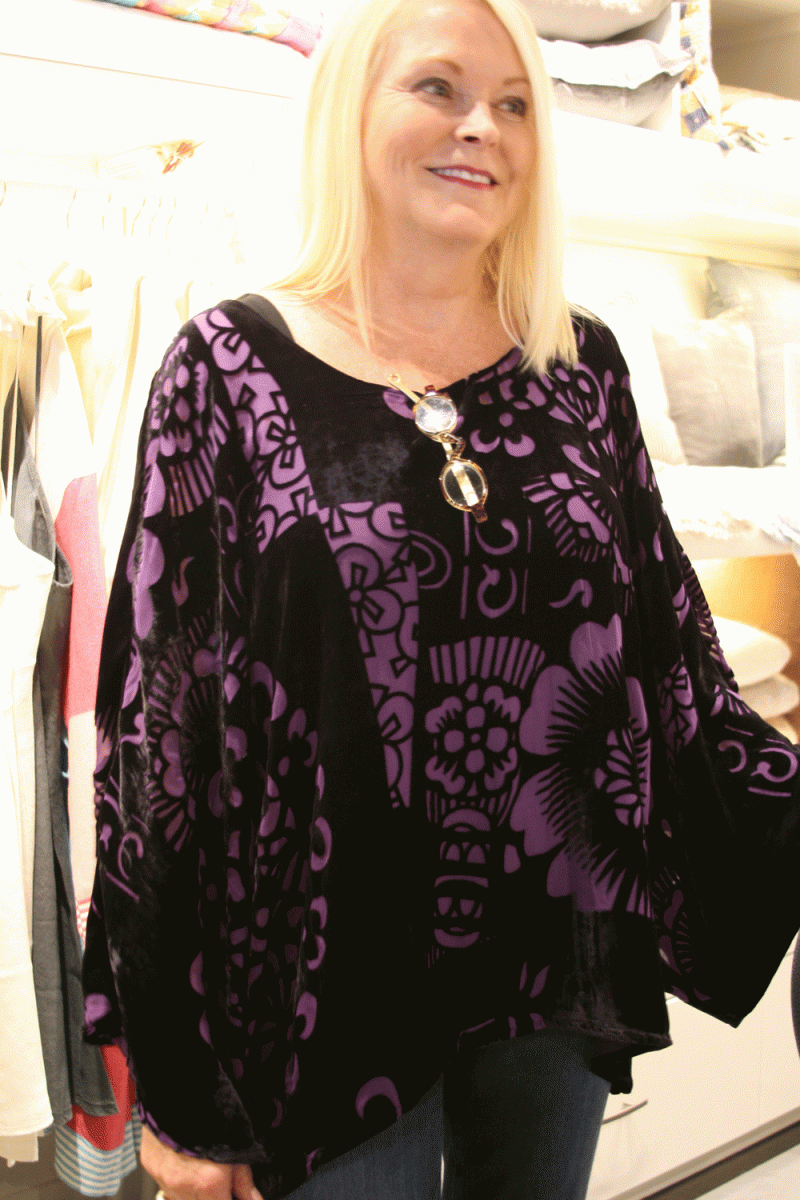 Made from rare burnout fabric found in the basement of an old building in Paris, this is one of Barb MacKenzie's designs. Prices vary.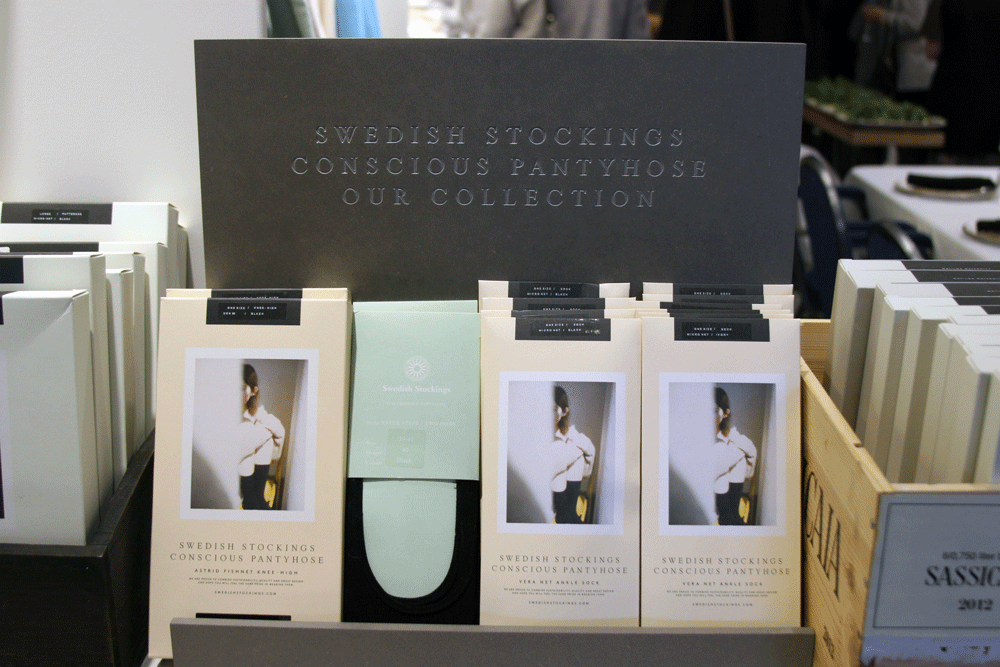 Most pantyhose are made using non-biodegradable materials and petroleum in its manufacturing process. They are typically worn a few times and thrown away, making them one of the worst environmental offenders. But Swedish Stockings are made from recycled yarn and environmentally-friendly dyes. $16 to $42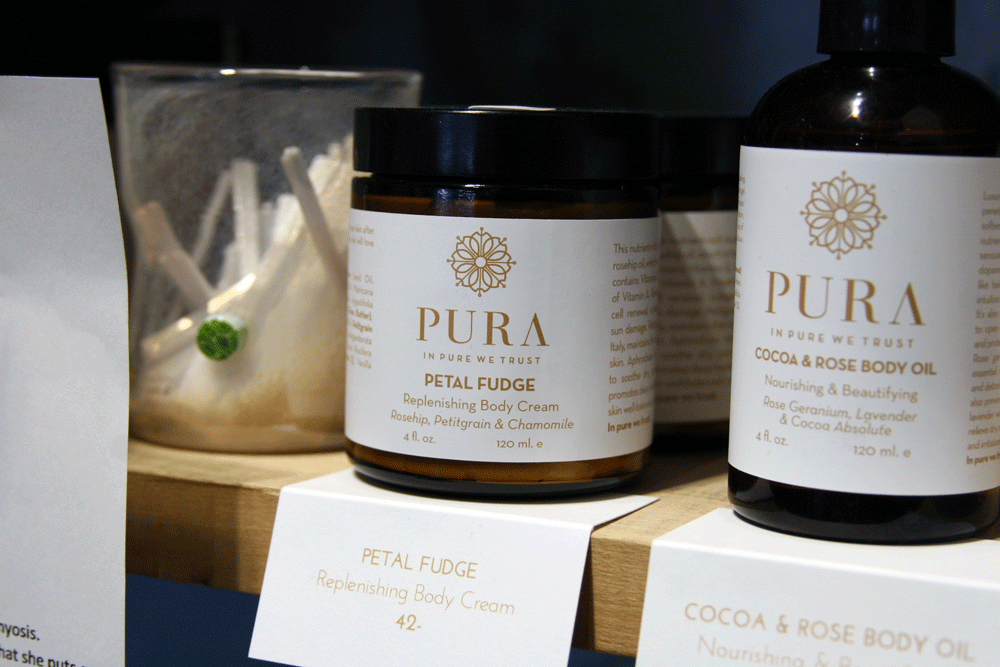 Edmontonians love Pura and not just because the apothecary company is from there. Each product is made in small batches using plant-based ingredients. The petal fudge body cream is especially useful in our dry winter. $42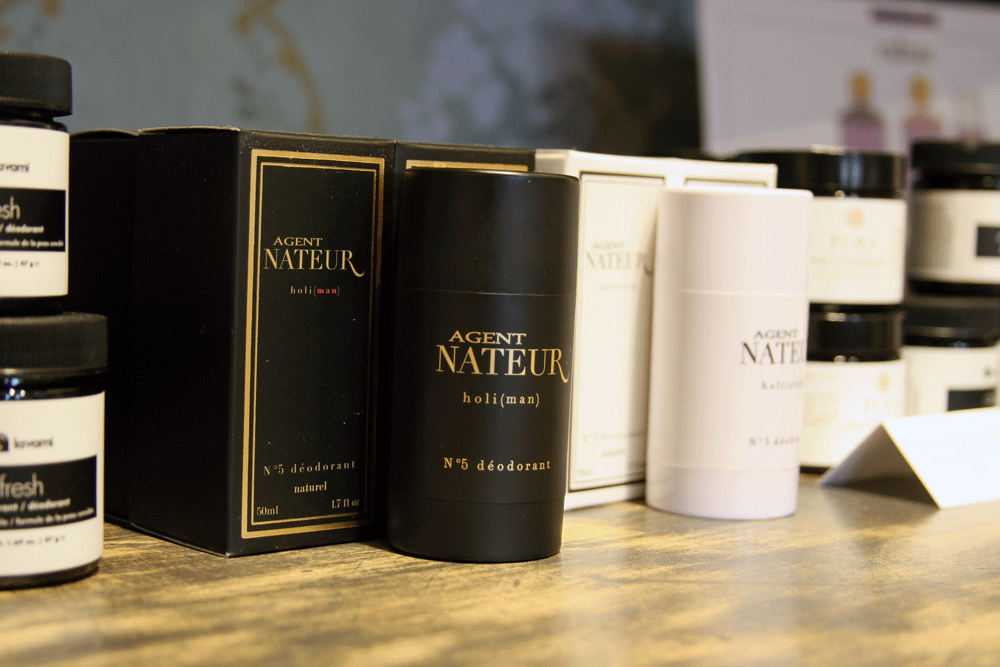 The all natural Agent Nateur deodorant comes in a few different scents. $29.50.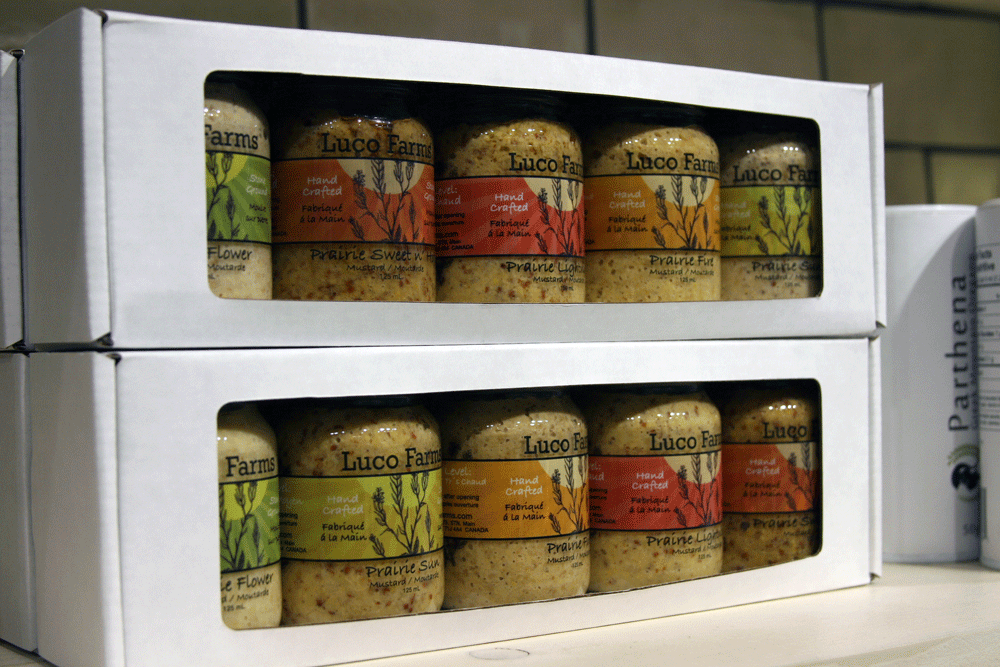 Piece on Peace recently added pantry items to its product list. Wander closer to the back of the store to see them on display in the kitchen. Among the products is Luco Farms mustard, which is made in southern Alberta. $11.95 for singles or $34.95 for a five pack.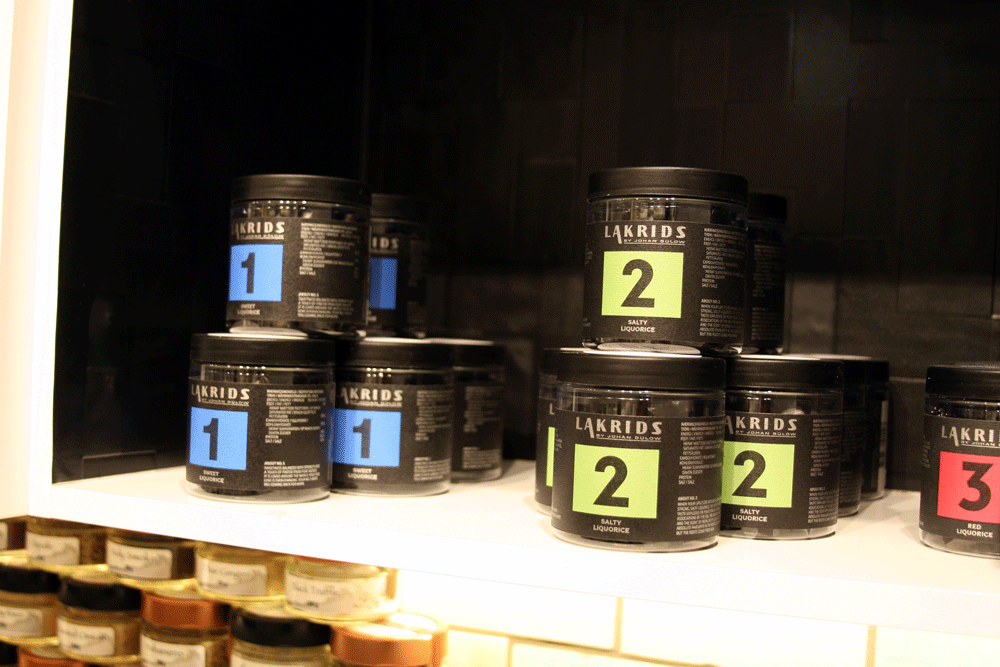 Salty Scandanavian liquorice is something that you either love or hate the taste of. If you love it, Lakrids by Johan Blow is for you. The liquorice is made in small batches in Denmark. Lakrids also makes sweet and red liquorice, which are also on the shelves of Piece on Peace. Starts at $11.
Piece on Peace, 5 Spruce Centre S.W., 403-663-9433, pieceonpeace.com