The architecture and design of the store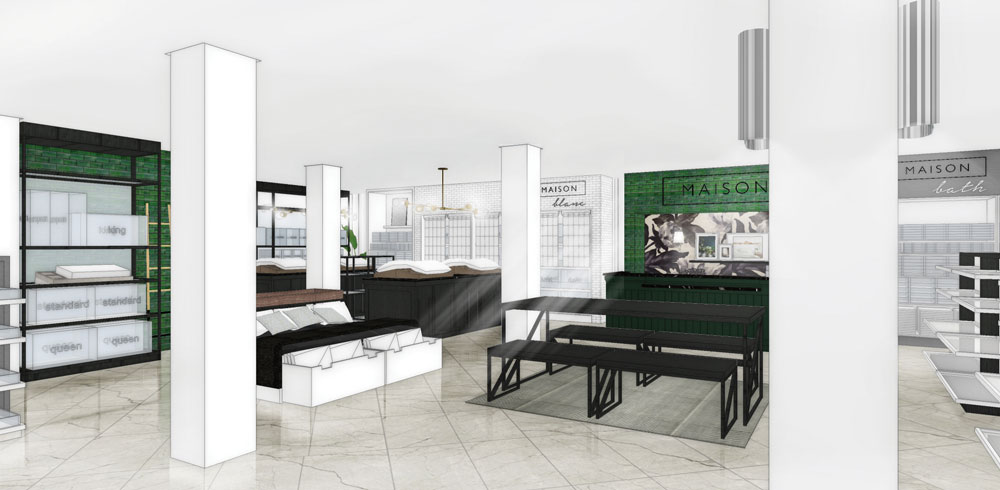 Renderings courtesy of McKinley Burkart
Calgary-based architecture firm McKinley Burkart completely transformed the historic Lancaster Building, part of The Core Shopping Centre, into a 95,000-square-foot shopping mecca. Five levels of the building's interior was updated to reflect Simons' contemporary style and the historic exterior was maintained. The renovations include a revitalised street-level entrance, which is a welcome addition to Calgary's downtown vibe. Local artist Maya Gohill, known for her vibrant satirical portraits, stylized animals and abstracted figures, was commissioned to paint a giant mural that spans three levels. Look for work by several other Calgary artists including graphic murals by Megan Jentsch, which appear on vinyl wall coverings, and a new portrait by Chris Cran.
The in-house lines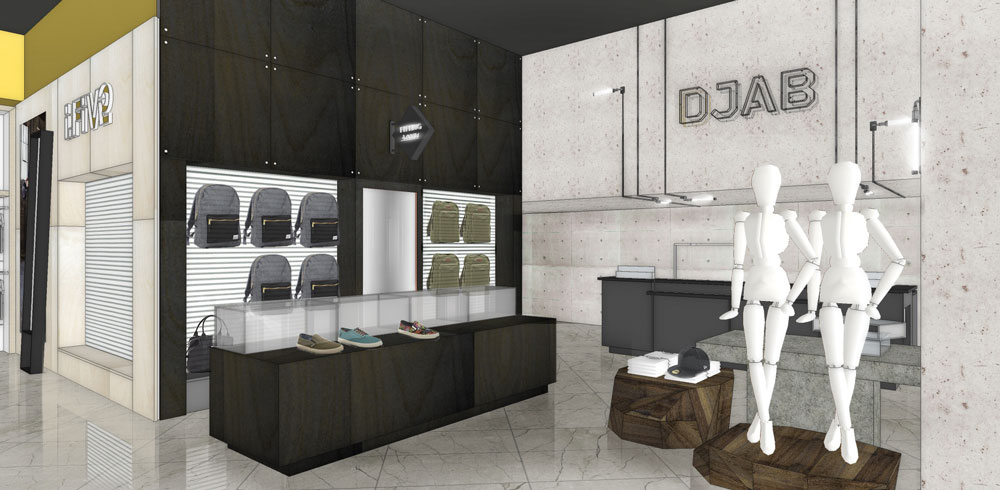 Besides offering coveted designer clothing and shoe lines from all over the world, Simons also sells several private-label brands for men, women and the home. DJAB provides fashion-forward men youthful, edgy pieces, while Le 31 offers a broad range of men's styles, from basic T-shirts to slim-cut suits and tuxedos. Women's lines range from the cutting-edge, urban Twik to the work-focused, elegant Contemporaine. The Maison line has chic bedroom, kitchen and bathroom textiles and accessories, which range in style from urban sleek to rustic Scandinavian.
The ve Caf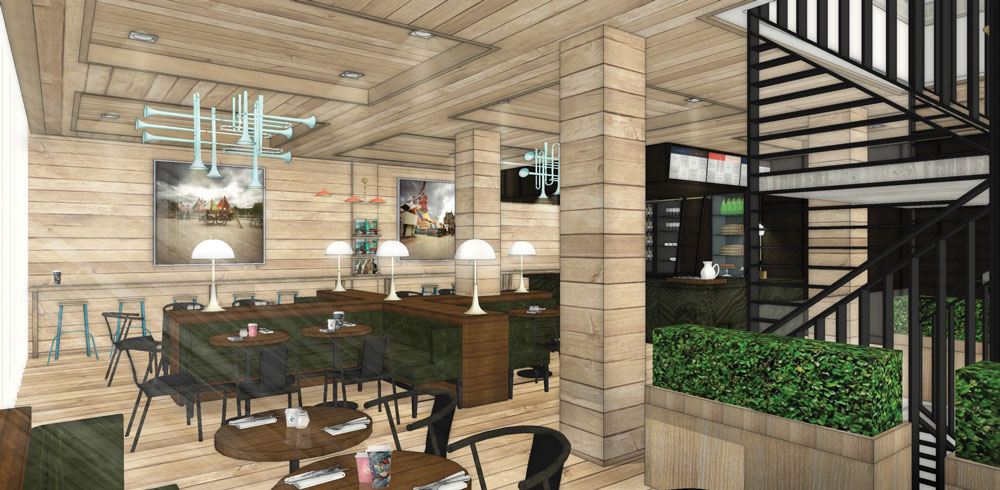 I love grabbing lunch or a coffee while shopping. Even a quick bottle of water is all I need to revive myself for another round of fitting-room madness. Simons' ve Caf, located on the second floor, will provide this and more with its French Canadian-inspired menu. I envision an almond croissant, a cappuccino, excellent people-watching and a very happy, well-fed fashion editor.
The luxury clothing lines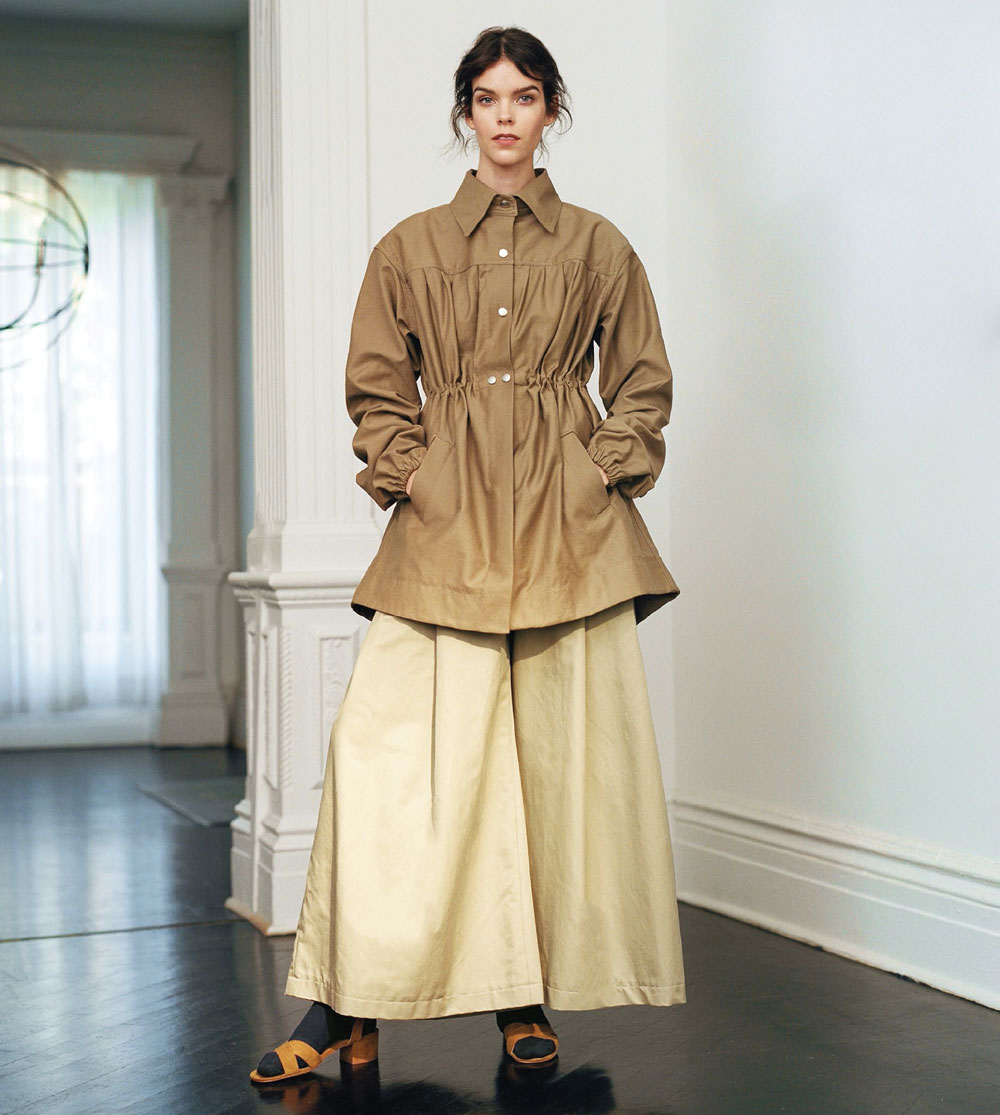 A look from Malorie Urbanovitch's 2017 collection.
New luxury fashion labels are always welcome additions to Calgary's shopping scene, and Simons offers a handful of designer lines not previously available in the city. Punk enthusiasts and lovers of edgy British fashion young and old will be happy to shop the store's selection of Vivienne Westwood. Several Canadian designers fill the racks as well, including Montreal-based designers Elisa C-Rossow and Denis Gagnon, both known for their structured, precisely cut clothing, and Edmonton designer Malorie Urbanovitch.