People who have never been to this city are under the impression that being fashionable in Calgary means having the nicest cowboy boots and tightest Wranglers. And at certain times of the year, they're not wrong. But the reality is, Calgary's a fashionable city. Countless Calgarians have closets jam-packed with the latest pieces from the world's top designers, and when their closets fill up, they unload their gently used garments on consignment stores. And we're not complaining. Peruse the racks in any of these stores and you're bound to find severely discounted, high-end designer fashions.
Shop at the Willow Park Village store for women's clothing and accessories that are moderately priced. J.Crew, French Connection and Zara are a few of the brands you'll find here. The store also partners with local artists and businesses to carry their products including honey and beeswax products by Bruce's Beez and chic stationary by Stevie + Bean Paperie.
How to consign: Drop off your items Tuesday through Saturday.
488 10816 Macleod Tr., 403-257-8118, abdconsignment.com
This women's consignment store has been in Calgary for 20 years and specializes in sizes 12 and up. You'll find items up to around size 6x from brands such as Talbots, Lululemon and True Religion. The store also carries consigned shoes, jewelry, hats scarves and some home decor.
How to consign: This store receives around 2,000 new items per week from regular consigners. Call ahead to see if the store is accepting new consigners for the current season and if the answer is yes, you can drop off your items any time.
2024 Edmonton Tr. N.E., 403-277-3033, calgaryconsignmentclothing.ca
This store in Marda Loop carries trendy, in-season clothes from brands including Zara, Aritzia, Banana Republic and Anthropologie. It's the kind of place where you might consign just as much as you buy. Clothing Bar also hosts several events each year and you can find new products by local brands like Lamb's Soapworks and Red Paper Boutique in the store.
How to consign: Drop your clothing off any time during business hours.
1911 34 Ave. S.W., 403-243-9922, clothingbarboutique.ca
The size of this cosy shop in The Devenish on 17th Avenue S.W. is no indication of the amount of deals you'll find inside. On any given day, you'll find hundreds of in-style pieces from more affordable brands like Topshop and Wilfred to higher end pieces like Tory Burch and Rag & Bone, and many other popular women's brands. Danielle's sells in-season. Spring and summer inventory is on the racks starting in February. Fall and winter is in store starting in August.
How to consign: Schedule an appointment online for Tuesday to Saturday.
105, 908 17 Ave. S.W., 403-244-4752, daniellesconsignment.com
From casual to dressy, business wear to athletic wear, Expressions offers a wide variety of apparel and accessories to help you put the perfect outfit together. Find trendy, affordable brands like Nine West, Coach and Calvin Klein at 50 to 80 per cent less than what you'd pay in a retail store. Like Expressions on Facebook and get a glimpse at their latest inventory and information about markdowns.
How to consign: Bring in your like-new designer fashions any time Monday through Saturday. No appointment is necessary.
202 12100 Macleod Tr. S.E., 403-278-0966, expressionscalgary.ca
You really never know what you'll find at Feisty Consignment, but here's what you can expect: high fashion at low prices. A lot of what this chic boutique carries is from affordable, household names like Anthropologie and Zara, but they've seen Prada and Chanel pass through their doors a time or two. Put a perfect outfit together from head to toe with their unique collection of accessories and footwear.
How to consign: Bring your clothes in before 4:30 p.m. on weekdays and by appointment on Saturdays.
12, 2100 4 St. S.W., 403-228-5925, feistyconsignment.com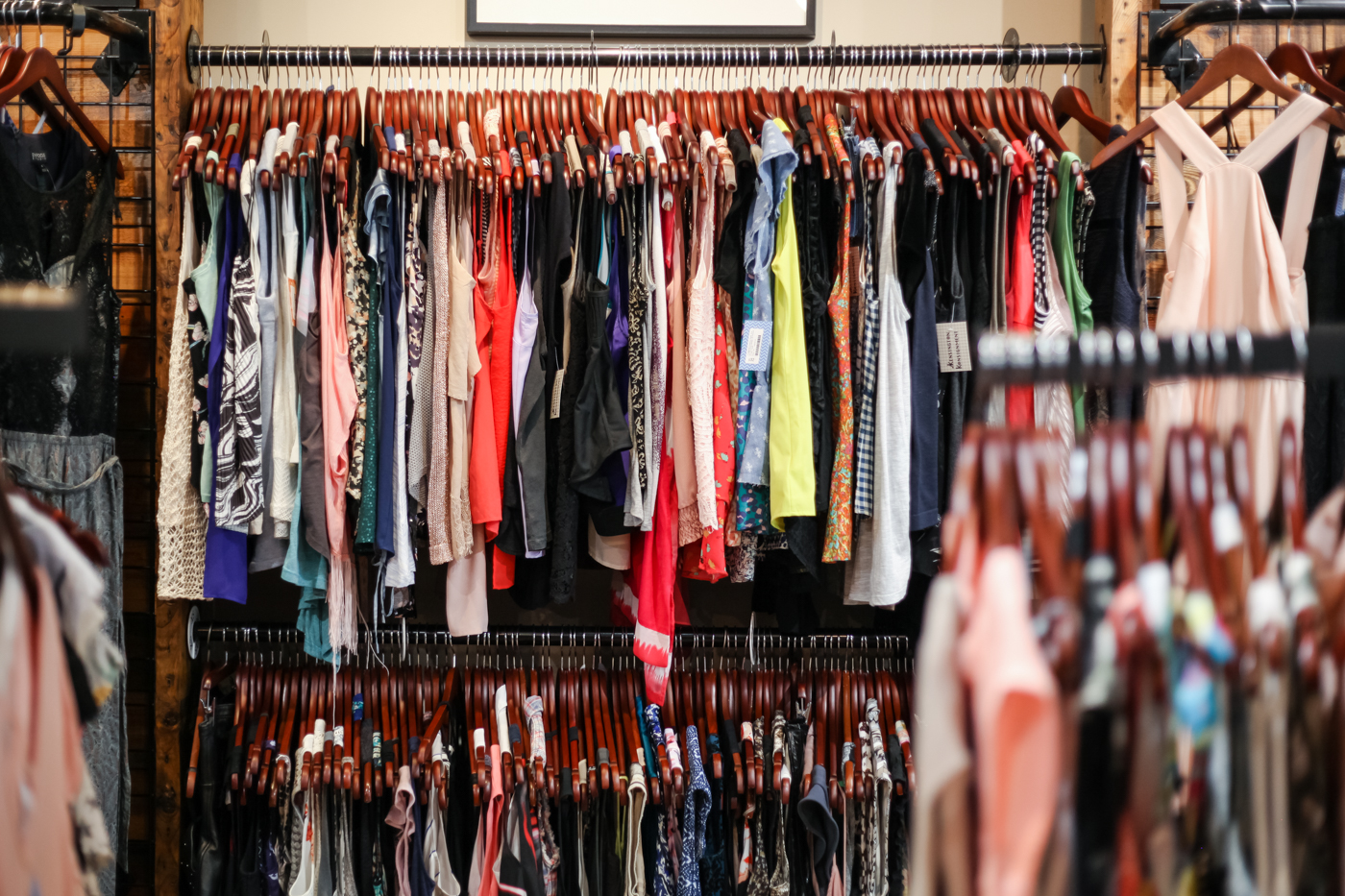 This men's and women's consignment boutique carries brands in a range of prices and sizes, including Madewell and Fidelity. You'll also find a large wall of shoes, lots of jewelry and accessories, and even a "scent salon" with shelves of new, lesser-known brands of fragrances from Indie Scents. Kensington Konsignment also carries Alberta-made products such as natural deodorant and dog shampoo from Lamb's Soapworks.
How to consign: Drop off your items any time, seven days a week.
130 10 St. N.W., 403-475-2065, facebook.com
This shop is for the guys. It's a sister store to Expressions and it carries high-end as well as mid-priced clothing and accessories. Think shoes from Gucci and Converse and shirts from Jack & Jones and Ted Baker.
How to consign: Bring in your like-new fashions any time. No appointment is necessary.
1418 9 Ave. S.E., 403-454-3133; 115, 12100 Macleod Tr. S.E., 403-523-0120, manofdistinction.com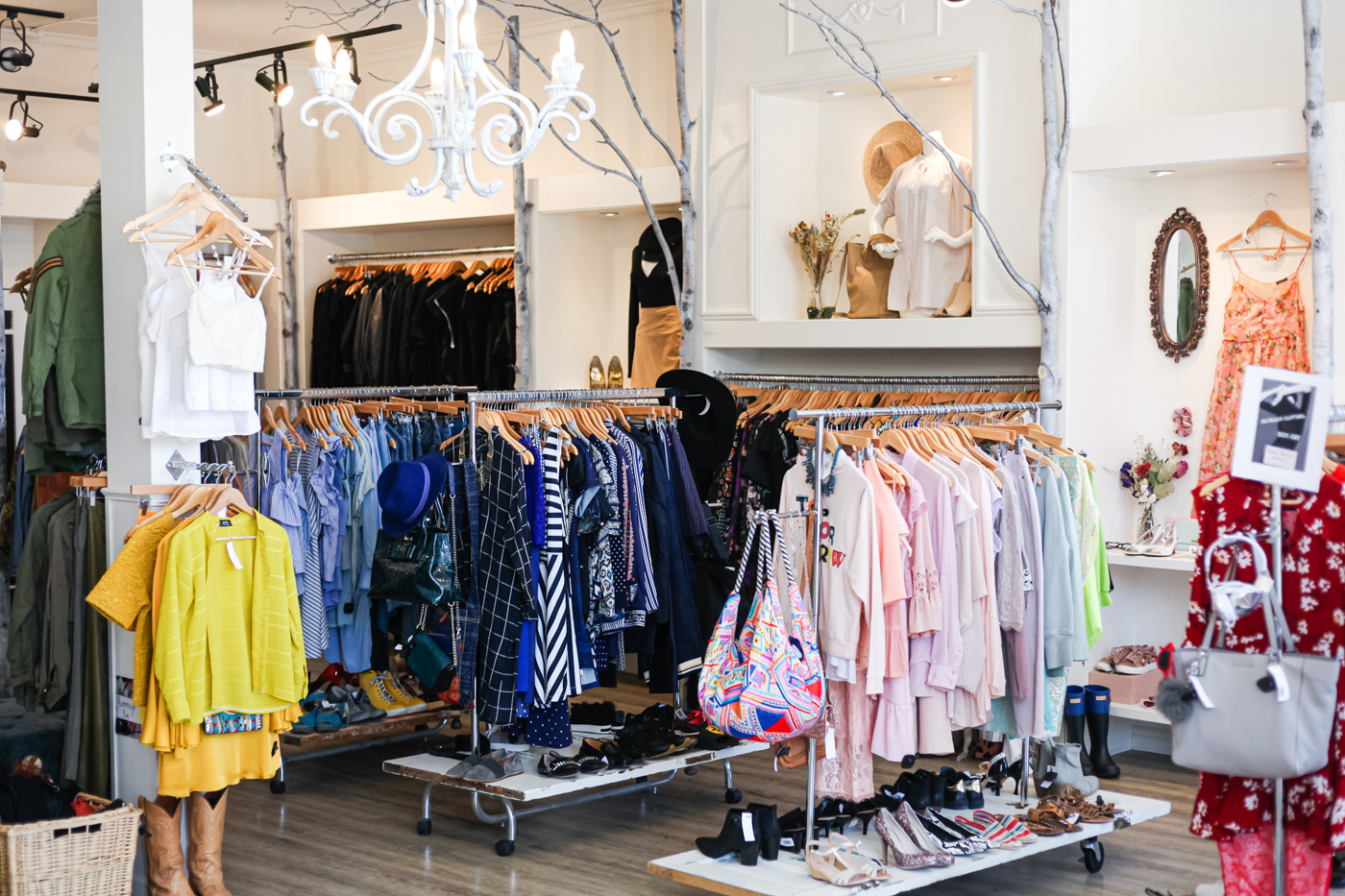 Established in 1975, Peacock Boutique is perhaps one of Calgary's oldest consignment shops. But with new inventory daily, nothing about their style is old. On any given trip to its Kensington, Beltline or Inglewood locations, you'll find like-new bags, funky accessories and incredible apparel from brands like Matt & Nat, Juicy Couture and Gucci. But hurry! You can be assured you're finding the latest trends — nothing stays in the store longer than three months. You can also shop online.
How to consign: Drop off your like-new fashions at any time.
1145 Kensington Cres. N.W., 403-283-5722; 1415 11 St. S.W., 403-229-0223; 1226 9 Ave. S.E., 403-452-5009, peacockboutique.ca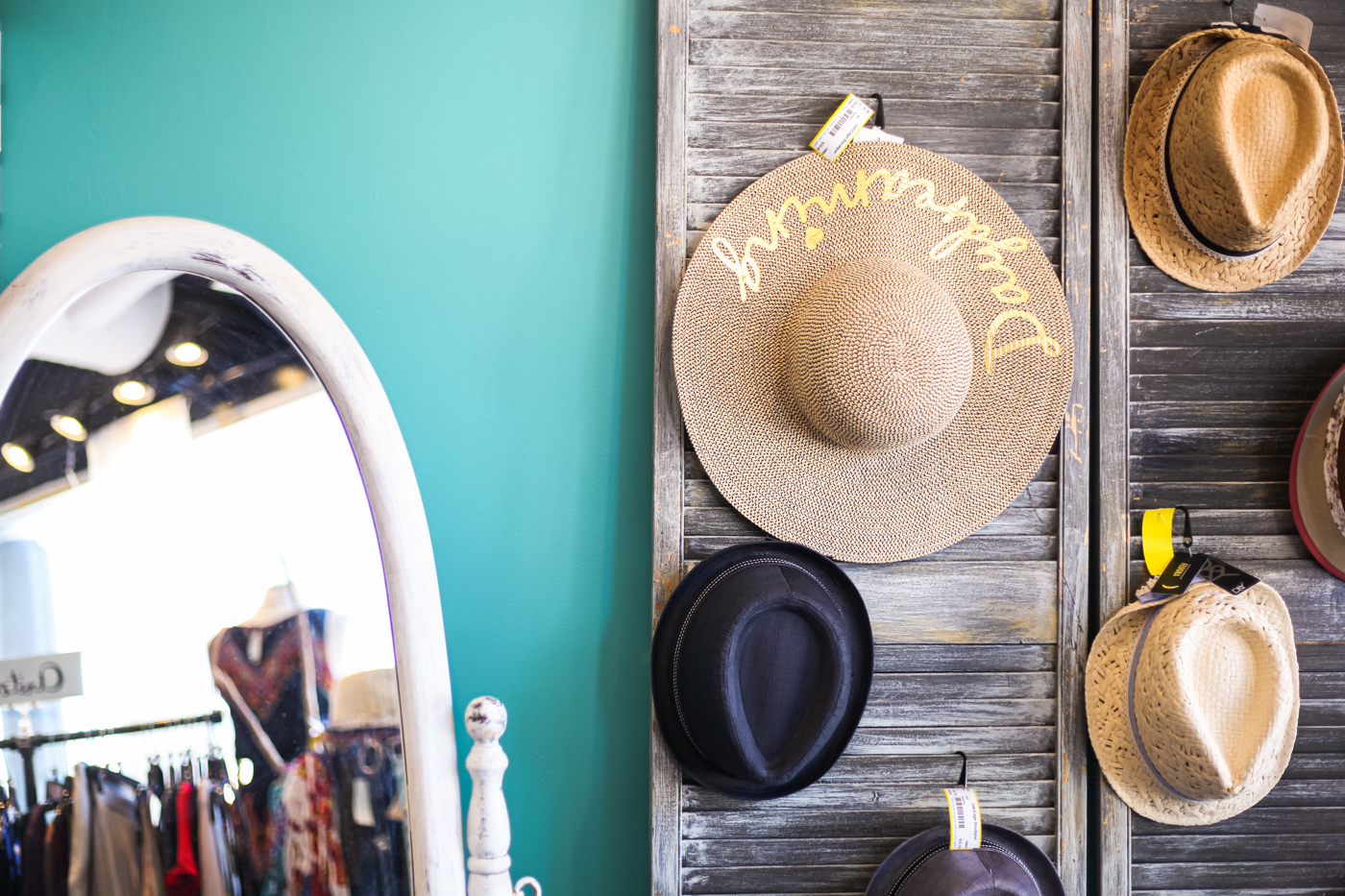 Between the brick walls of this chic shop are racks and racks of gently used apparel and accessories from the hottest labels. At any given time, you'll find brands like Marc Jacobs, Theory and Tory Burch. Look for tried-and-true favourites and unique statement pieces that SalvEdge style experts at can help you put together to create the perfect look. The 17th Avenue location has designer consignment fashion for men and SalvEdge also has an online store.
How to consign: To consign your gently-used, quality clothing items, call to arrange an appointment at the 17th Avenue S.W. location. It's open seven days a week. You can drop off clothes at the Victoria Park location any time from Monday to Friday and need an appointment on Saturdays.
1002 Macleod Tr. S.E., 403-263-6669; 113, 1013 17 Ave. S.W., 403-228-9685, salvedgefashion.com
This online-only luxury consignment store is based in Calgary. It sells high-end brands including Louis Vuitton, Christian Dior, Fendi and Hermes. All the items are authenticated so there are no designer rip-offs and the buying and selling process is a breeze. If you live in Calgary, you can drop your items off at their warehouse to consign or you can ship for free (which means the shop gets inventory from across North America). When you purchase an item online, it is beautifully packed and shipped the same day.
How to consign: Set up an account online and choose to pack and ship your clothes or have it picked up if you are in Calgary.
The racks of this Edmonton Trail boutique are dotted with international designer brands like Kate Spade, Burberry and Coach as well one-of-a-kind vintage pieces from bygone eras. If you need to do some retail therapy in the comfort of your home, you can shop its online store.
How to consign: You can drop-off your clothes any time during business hours.
810 Edmonton Tr. N.E., 403-289-4425, thriftyprincess.ca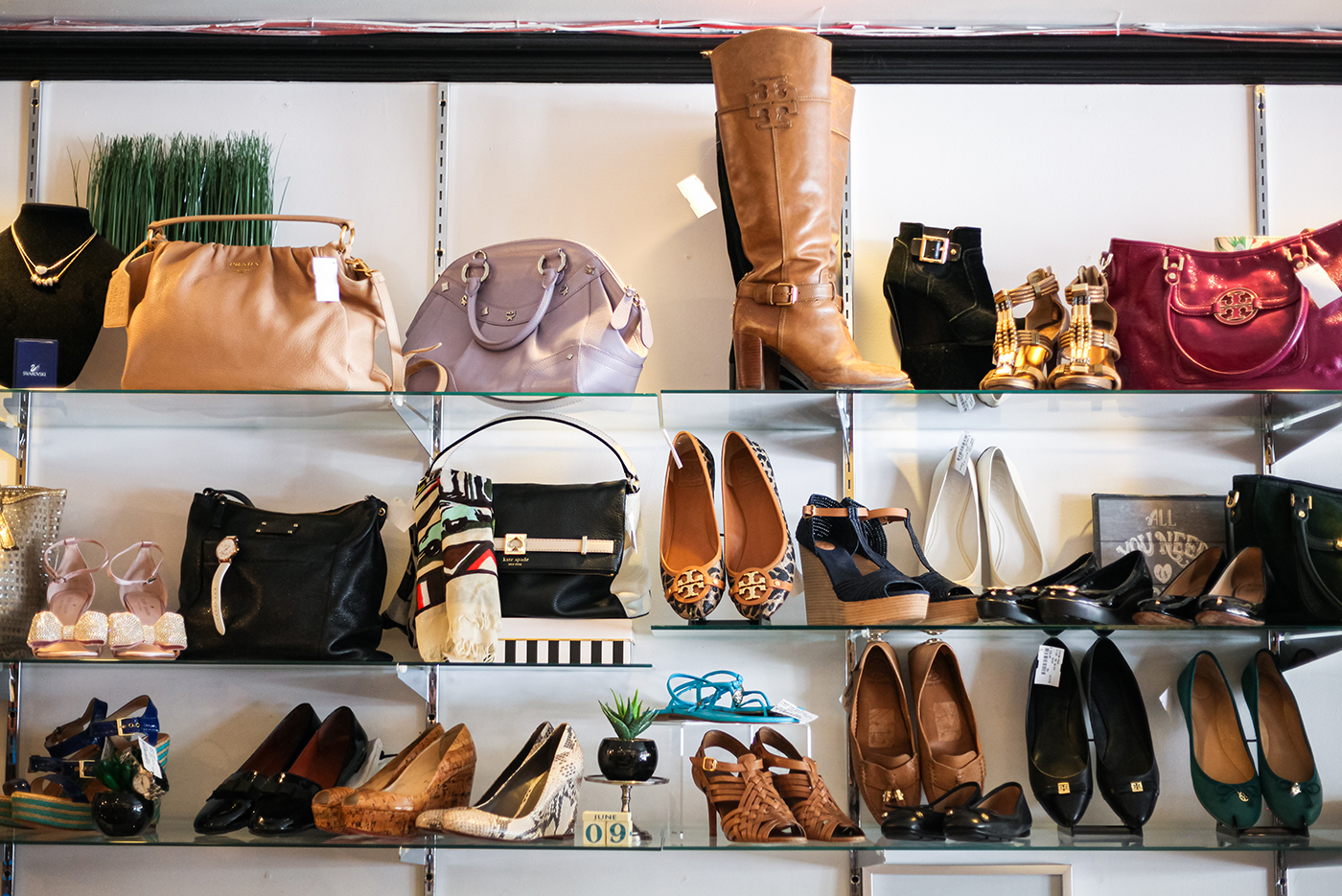 Located in trendy Kensington since 1997, Trend has been giving Calgarians access to the latest fashions at affordable prices. It also has locations in Edmonton, Canmore and Chestermere. In addition to clothing, you'll find an impressive selection of shoes and accessories in these chic consignment boutiques. Look for local brands amid the designers — Trend makes it a point to support local designers and jewelry makers.
How to consign: Bring in your high-quality fashions at any time.
120 10 St. N.W., 403-283-1167, trendfashions.info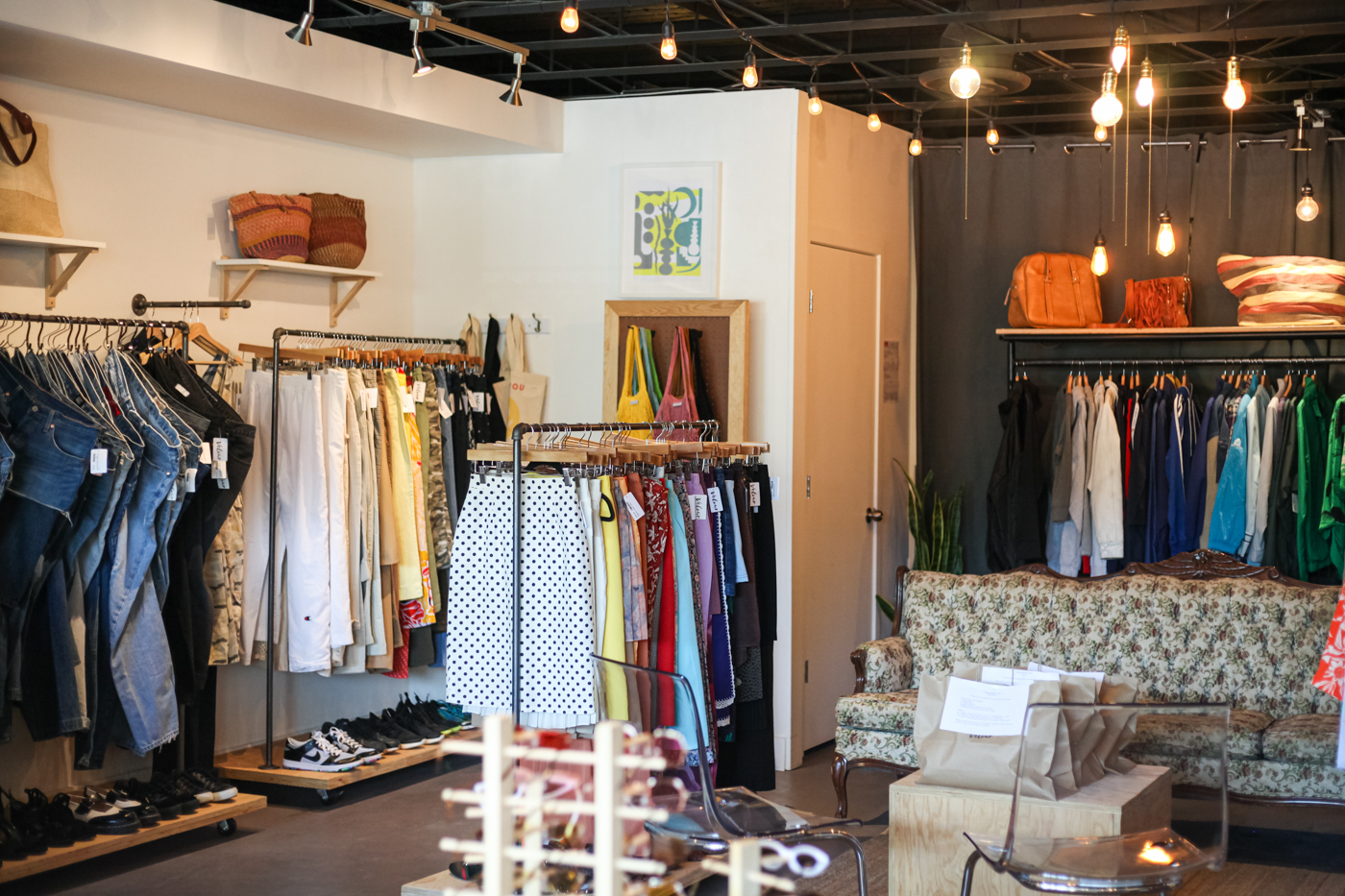 This store isn't technically a consignment store, but you do get money for your gently worn clothes. Velour pays you upfront for your clothes and likes items that are vintage (1960s to 1990s) or on-trend. Drop your clothes off, they'll sort them to choose what they want to keep and pay you in cash by e-transfer or, if you prefer, they'll give you store credit.
How to sell: Drop off up to 50 items any time. No appointment necessary.
200, 1022 17 Ave. S.W., 403-991-8577, velourclothingexchange.com
With two storeys and more than 8,000 square feet of clothing, footwear and accessories, Vespucci is the largest consignment store in Calgary. It's not unusual to find the latest designs from Chanel, Louis Vuitton, Yves Saint Laurent, Prada, Gucci, Hermès, Christian Louboutin, Jimmy Choo … okay, now we're just namedropping.
How to consign: Bring your freshly laundered, ready-to-sell items Monday to Friday.
8244 Elbow Dr. S.W. 403-252-9558,, vespucciconsignment.com
This luxury consignment store opened in September 2017 and features mid- to high-end items from brands like Chanel, Kate Spade and Theory. You can shop the inventory at the store in Kingsland or online. Wilder's also hosts other small Calgary business for pop-up shops within its store.
How to consign: Drop by the store. No appointment necessary. If you have more than 20 items, they'll come to you.
7702 Elbow Dr. S.W., 403-454-7836, wildersconsignment.com